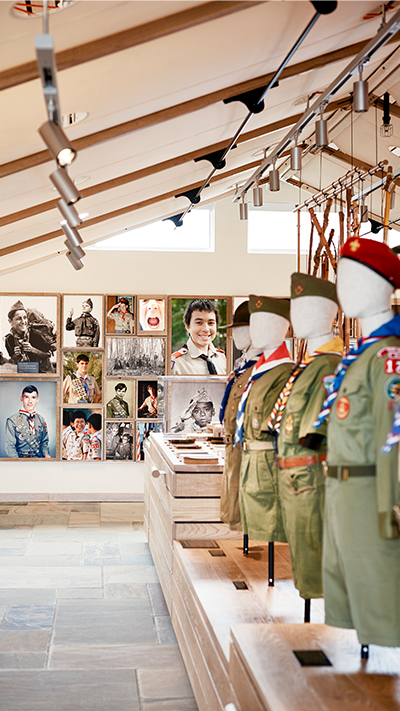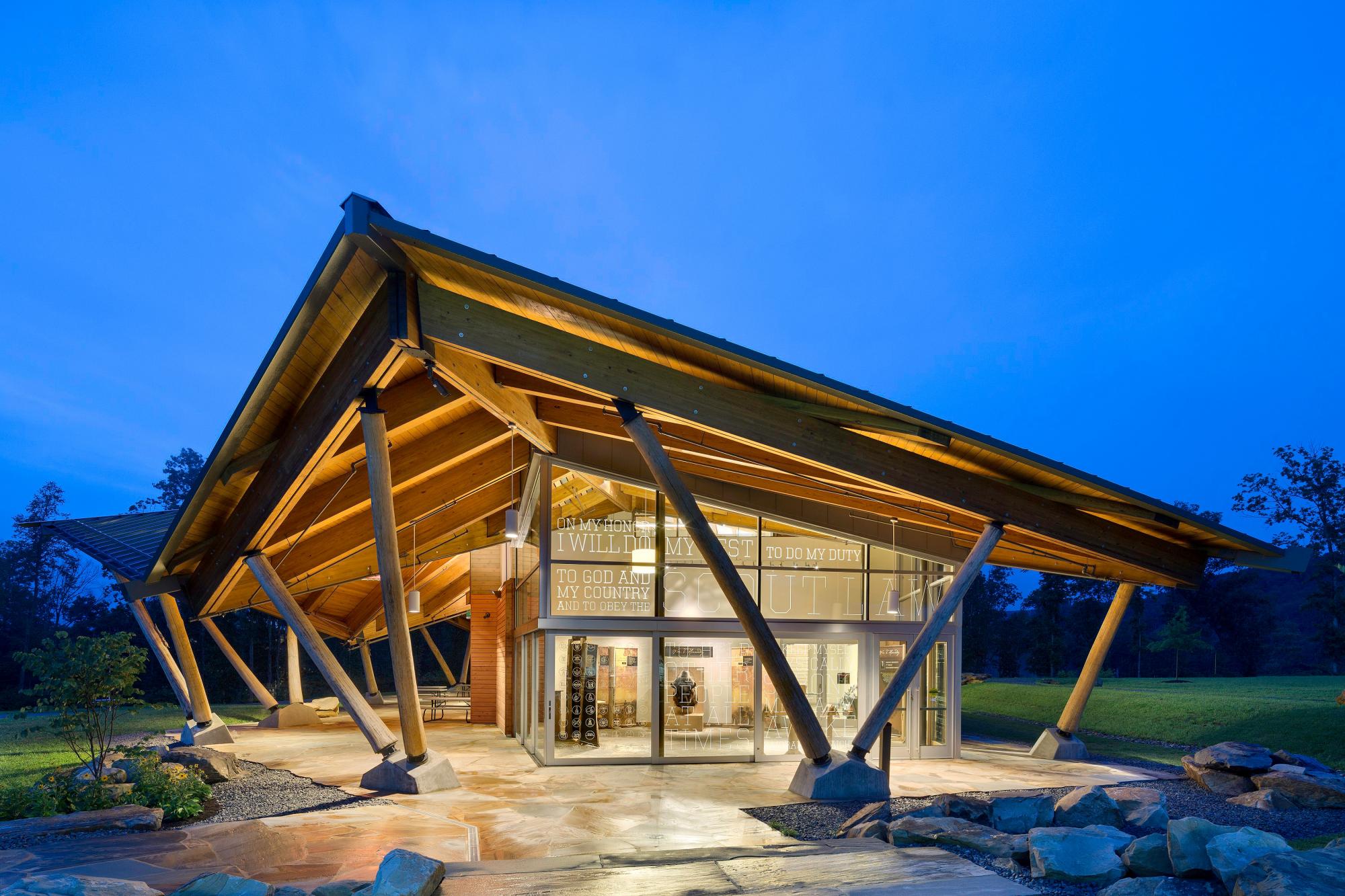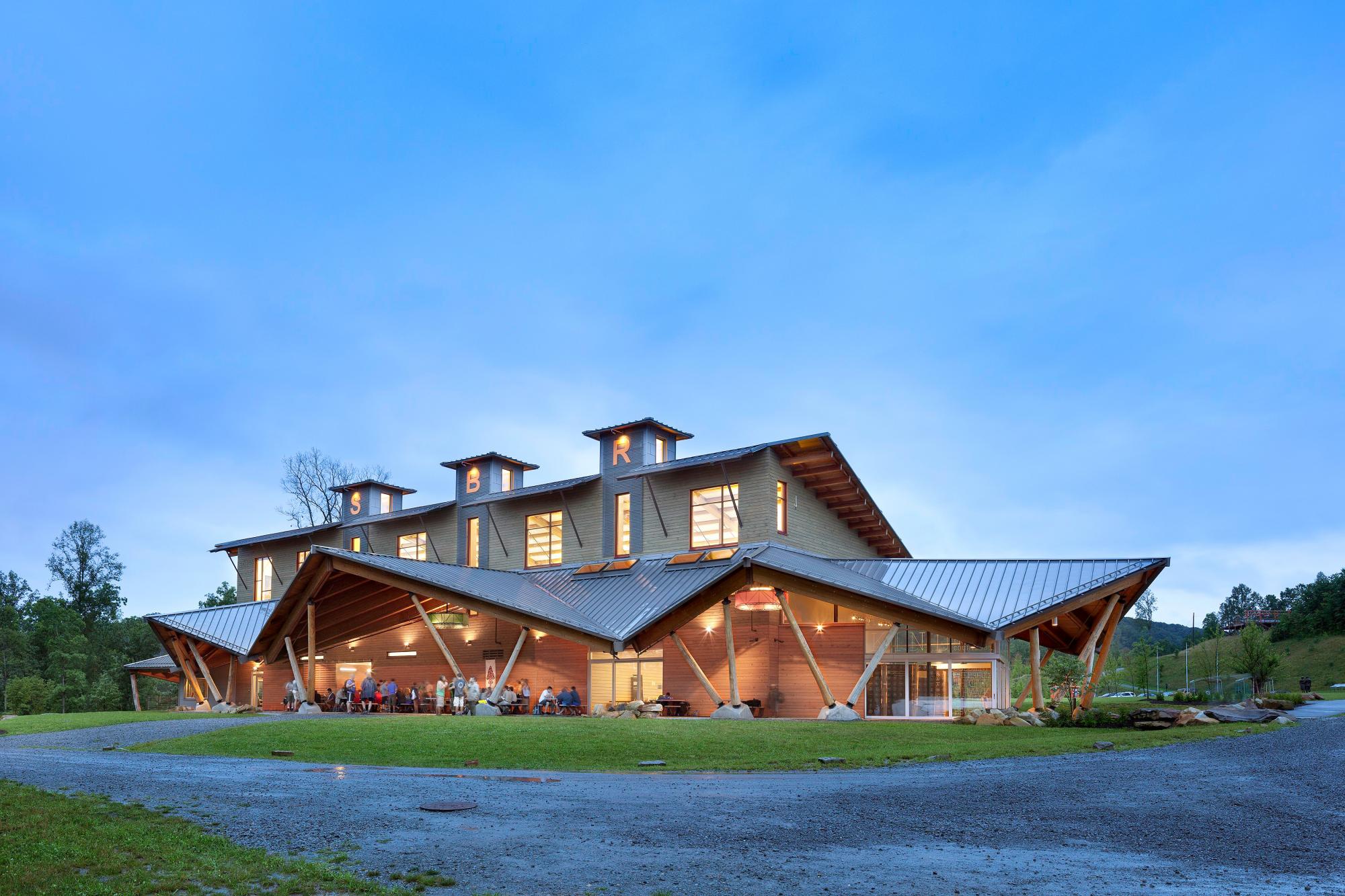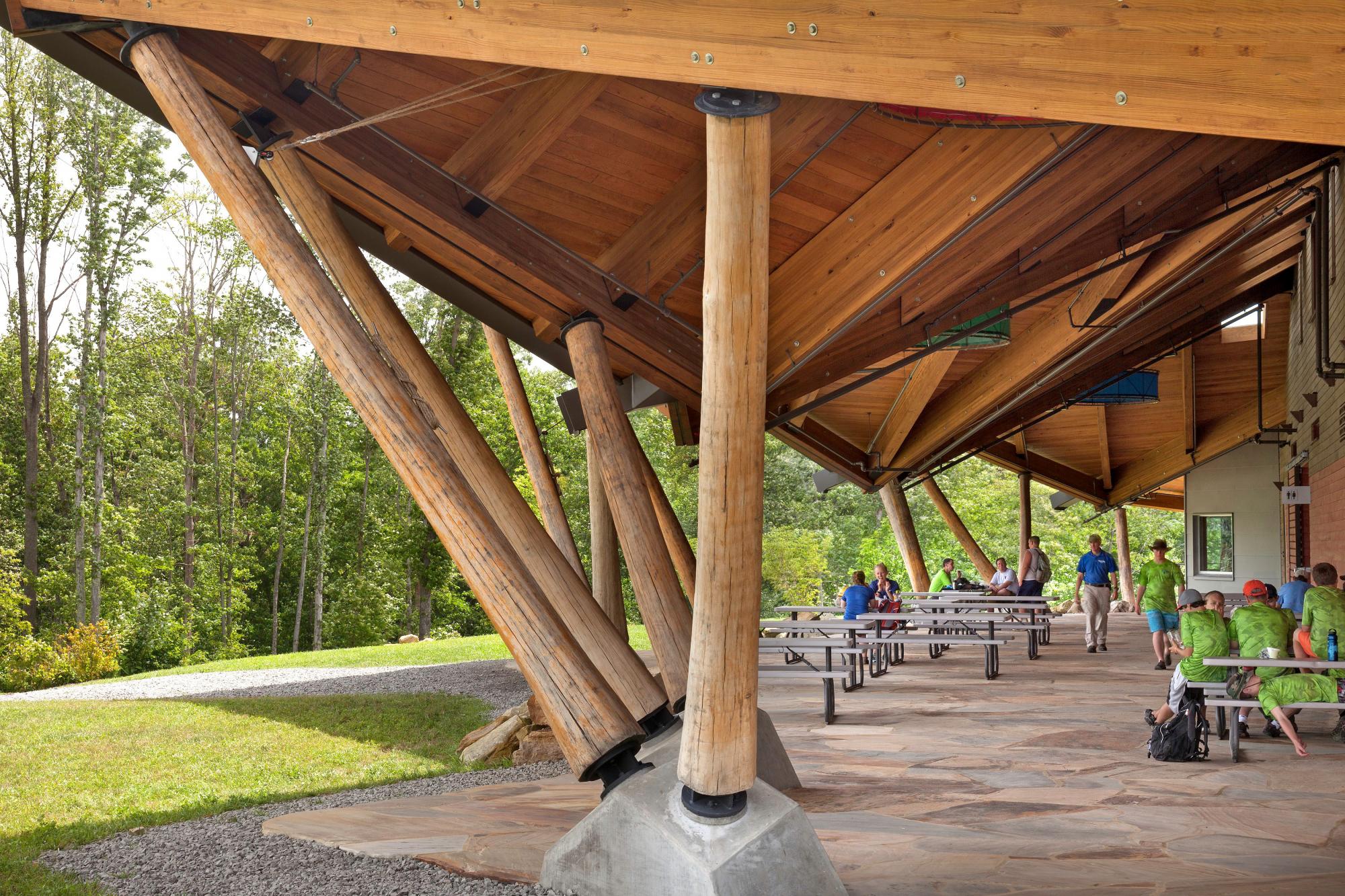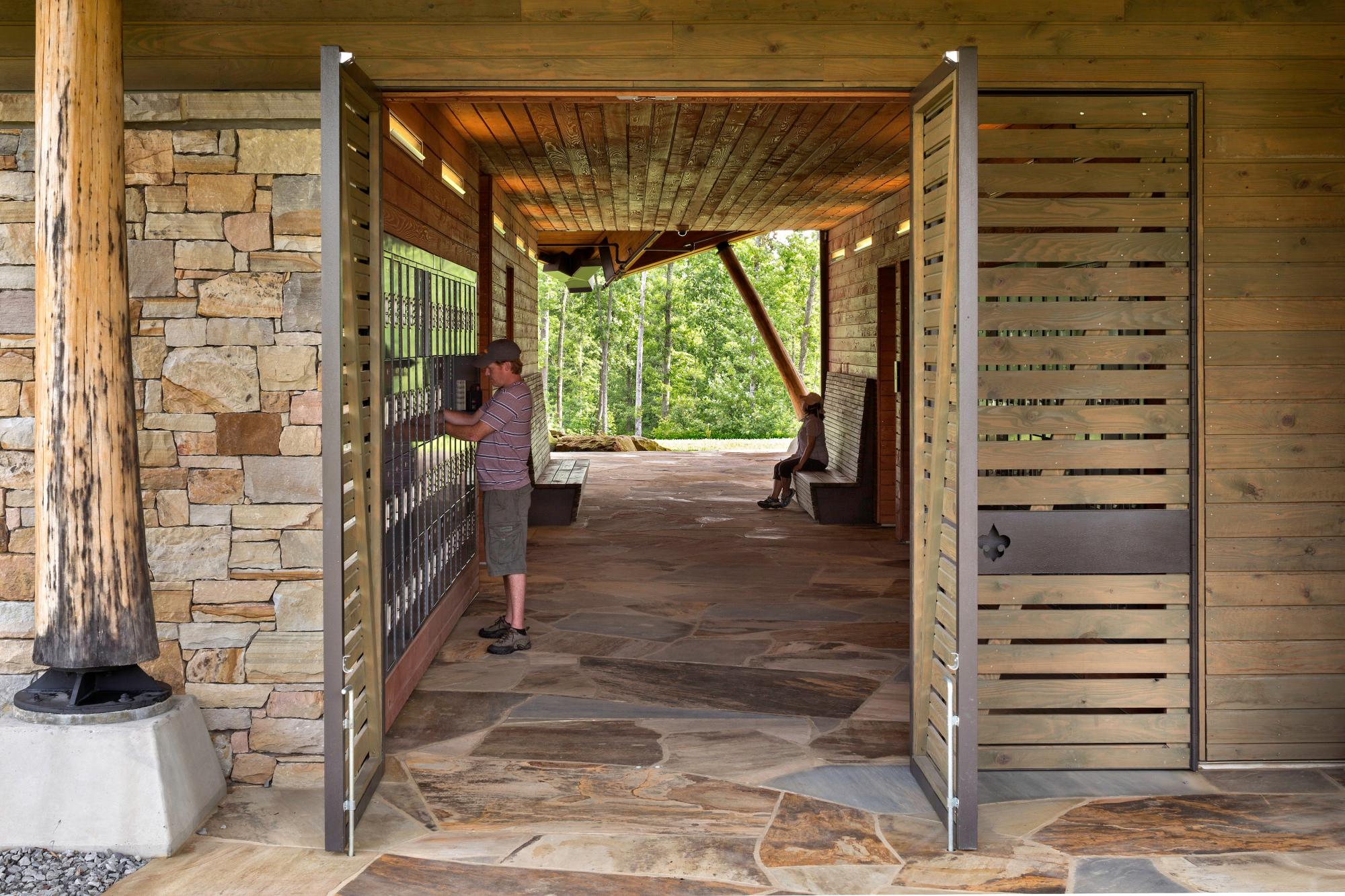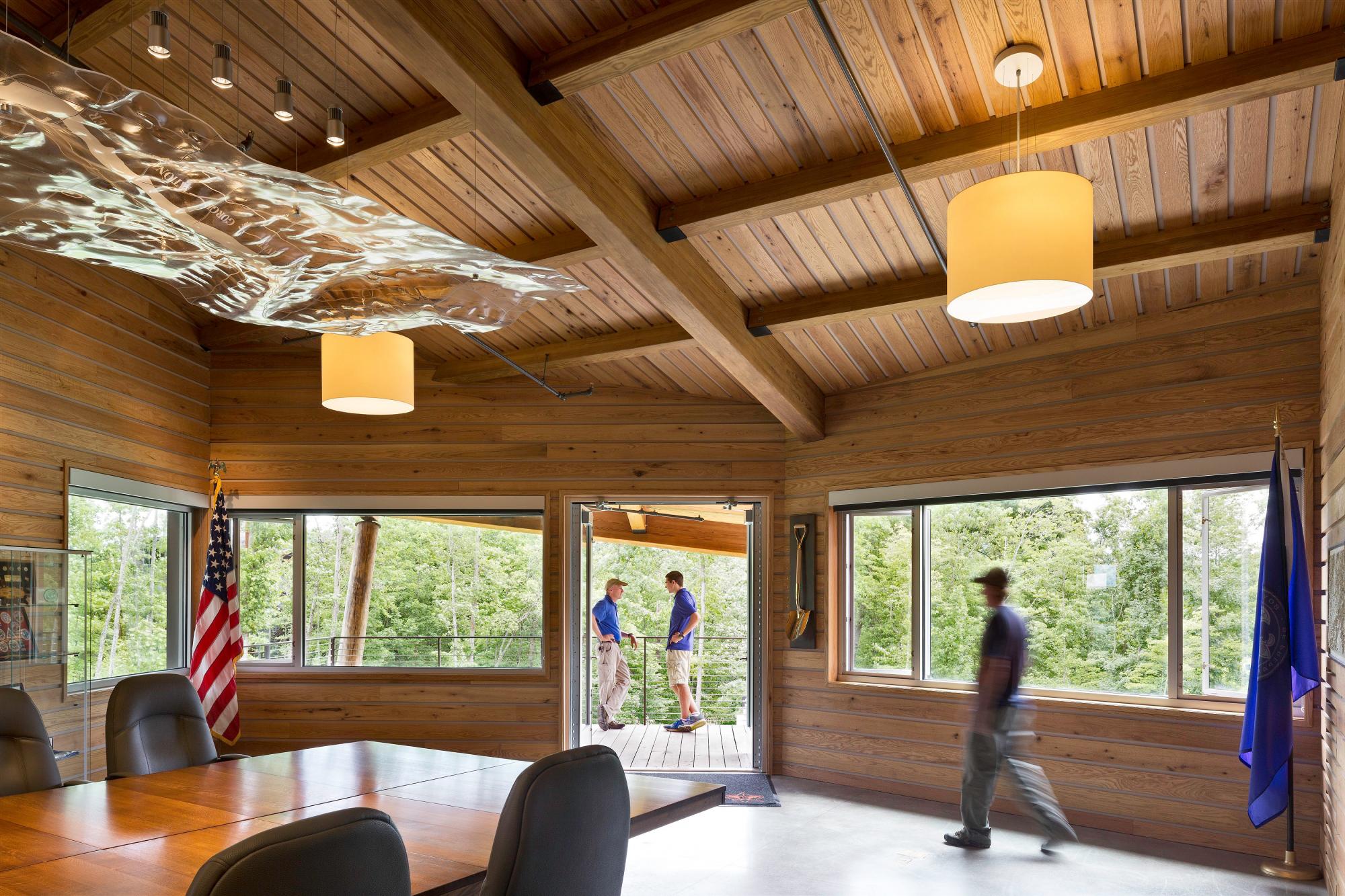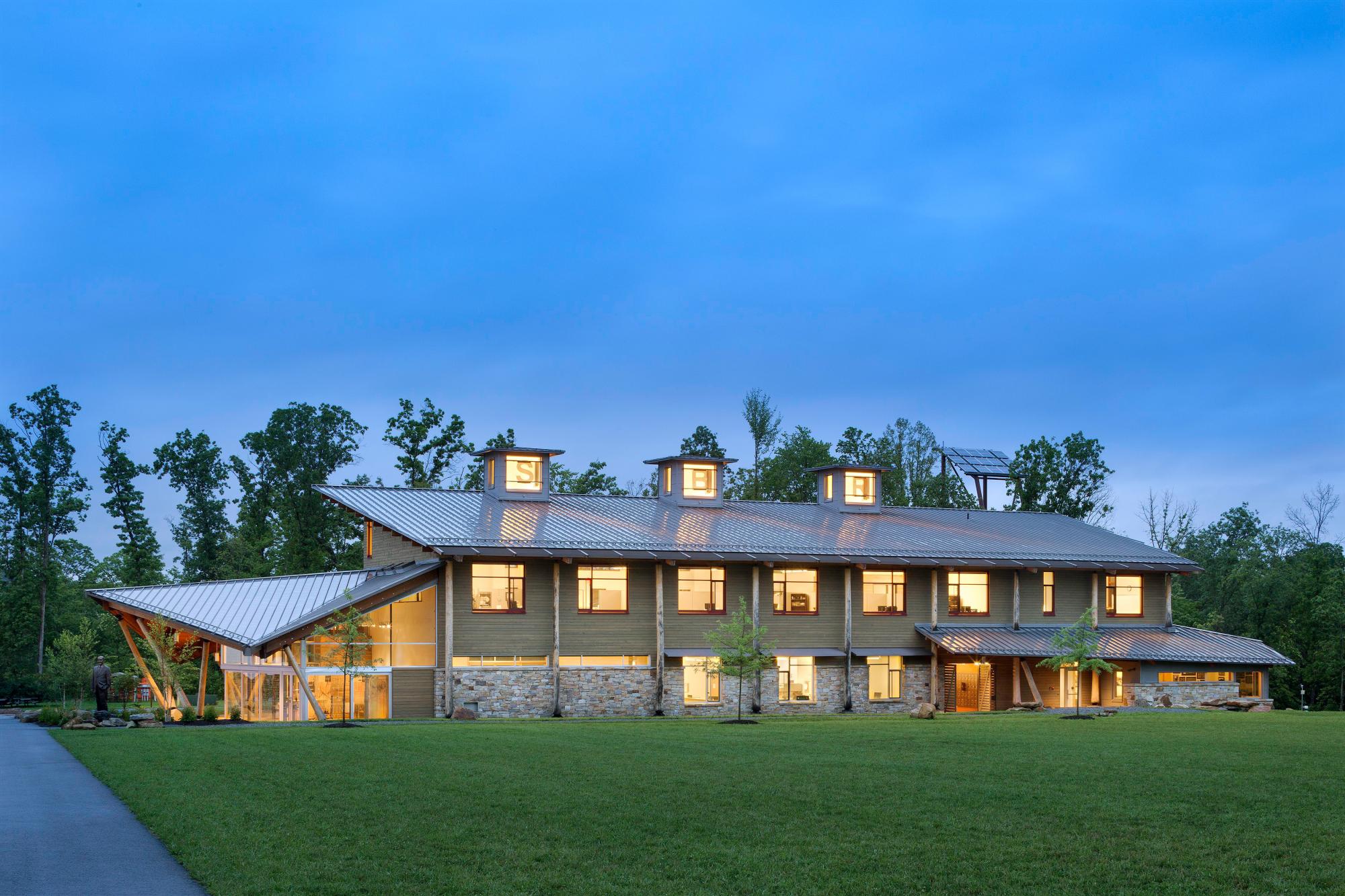 Scott Visitor Center
The Scott Visitor Center is located at the portal to Gateway Village. The first Summit building seen from the road, the parking drop-off leads down past a knoll of grass to the scouting grove, where twelve great, tall trees provide shade and shelter while telling a story about the twelve principles of scouting. Once past the grove, a tall welcoming porch greets the visitors and guides them to the front door.  
The visitor center recalls the rugged elegance of old lodges and camp buildings. The local stone base and wood siding root the building to its place by responding to the culture, climate, and craft of the region.  The "dancing porch" features an undulating roof reflecting the profile of the Hills Summit. This exuberant outdoor room orients visitors to the site with real-time video. The porch also features a cultural history of the region and the Summit property while introducing the principles of scouting with hands-on exhibits for families. 
In assocation with BNIM & Nelson Byrd Woltz.
Photography: Chris Cooper
ScottVisitorCenter-01.jpg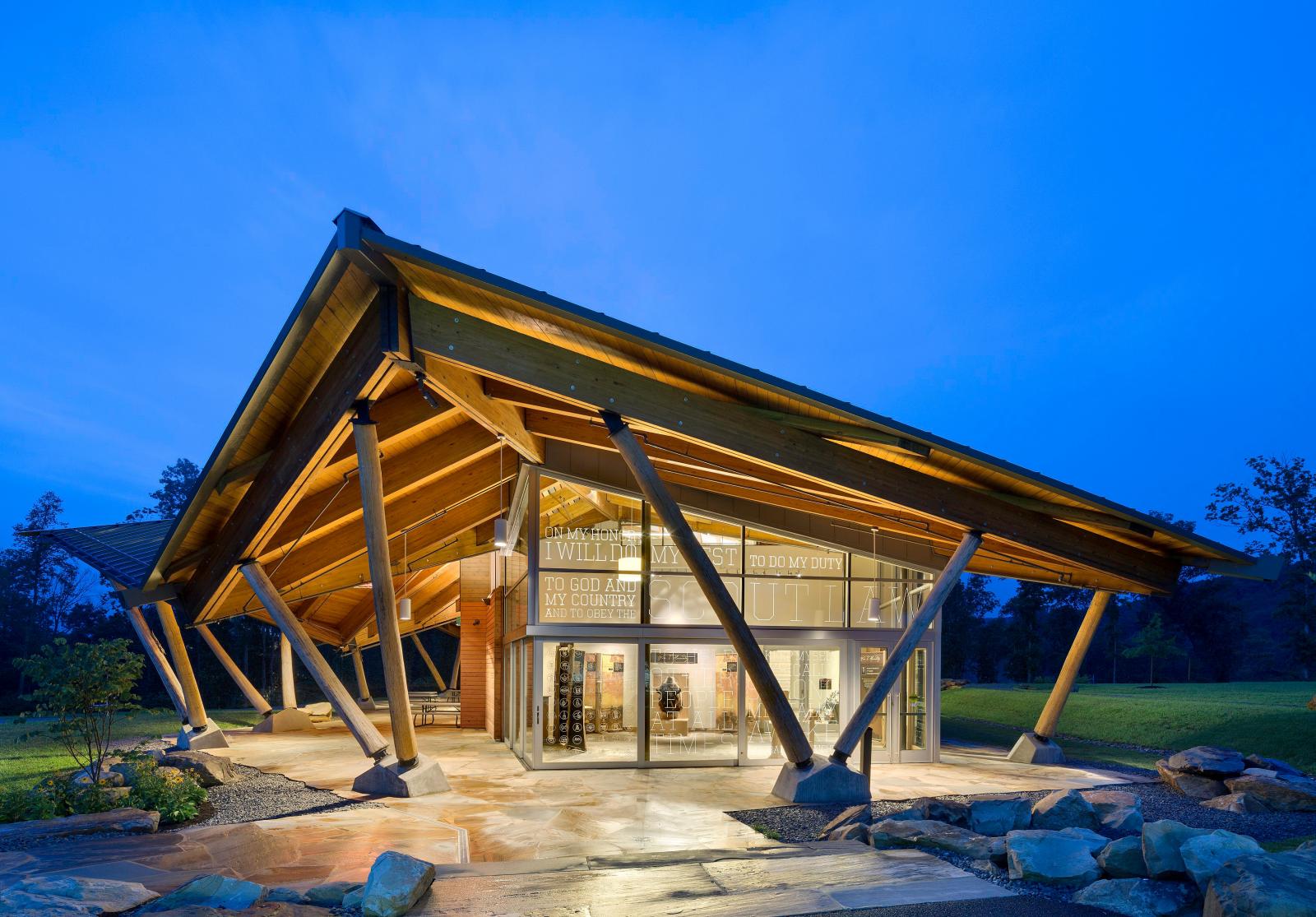 ScottVisitorCenter-02.jpg
ScottVisitorCenter-03.jpg
ScottVisitorCenter-04.jpg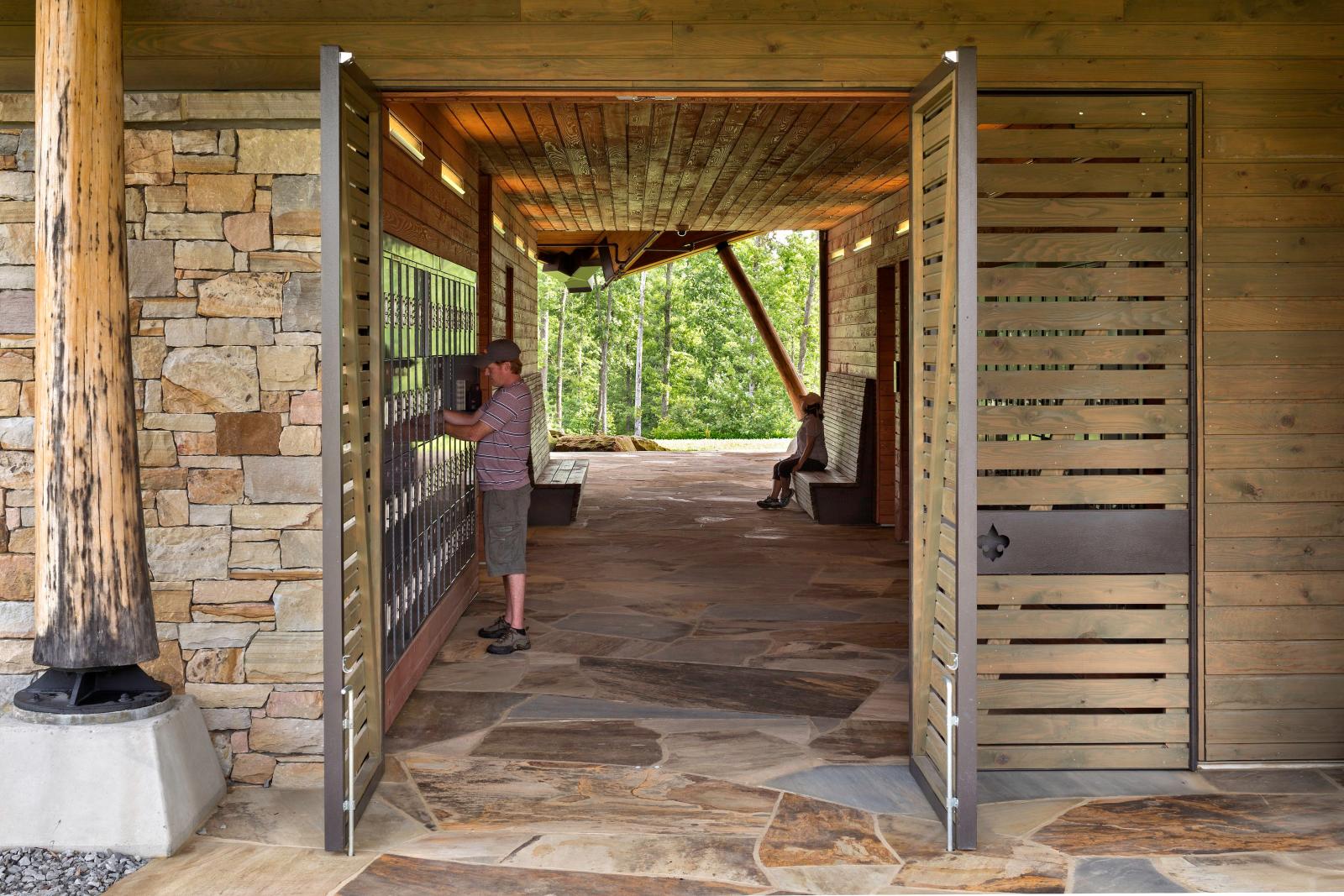 ScottVisitorCenter-05.jpg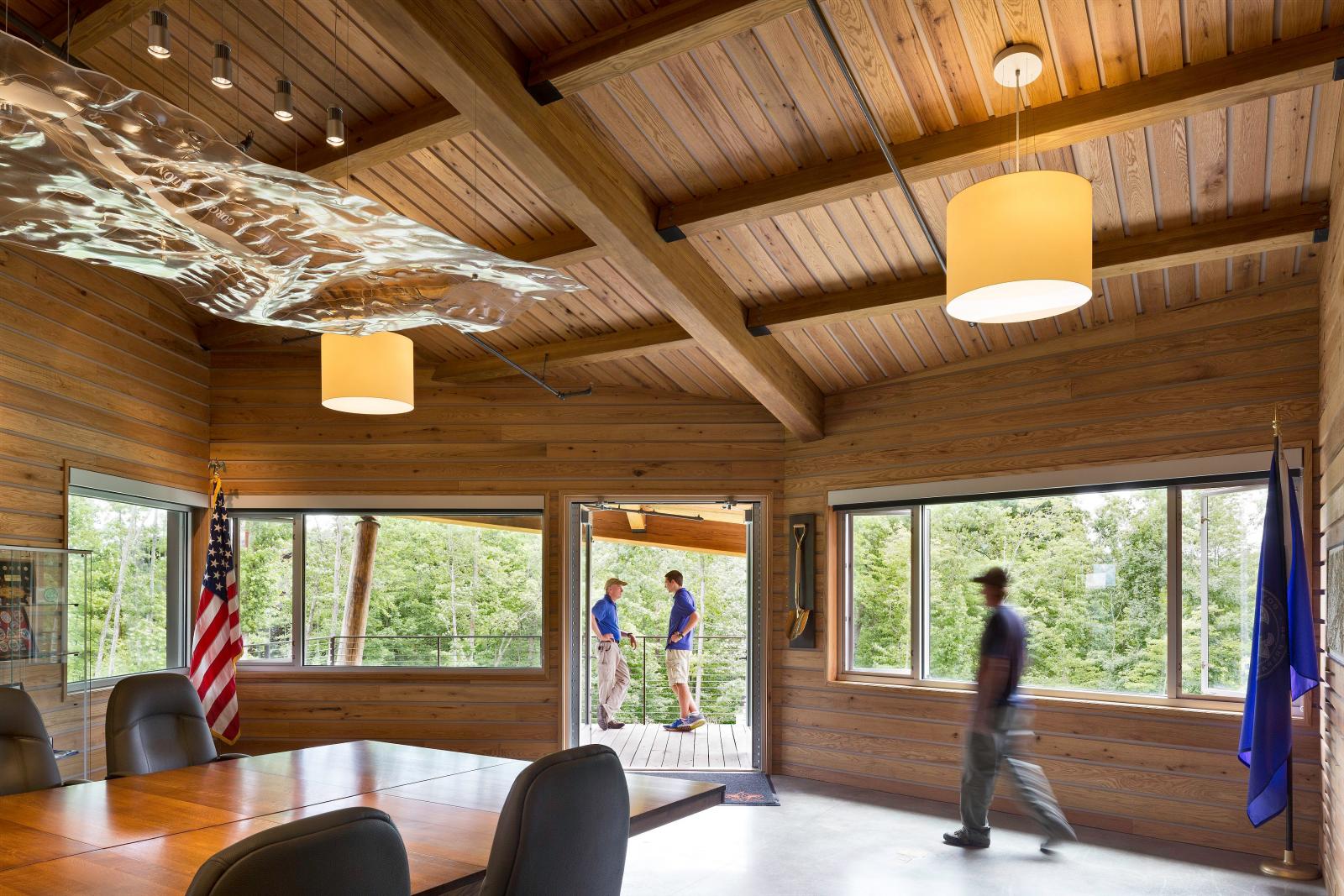 ScottVisitorCenter-06.jpg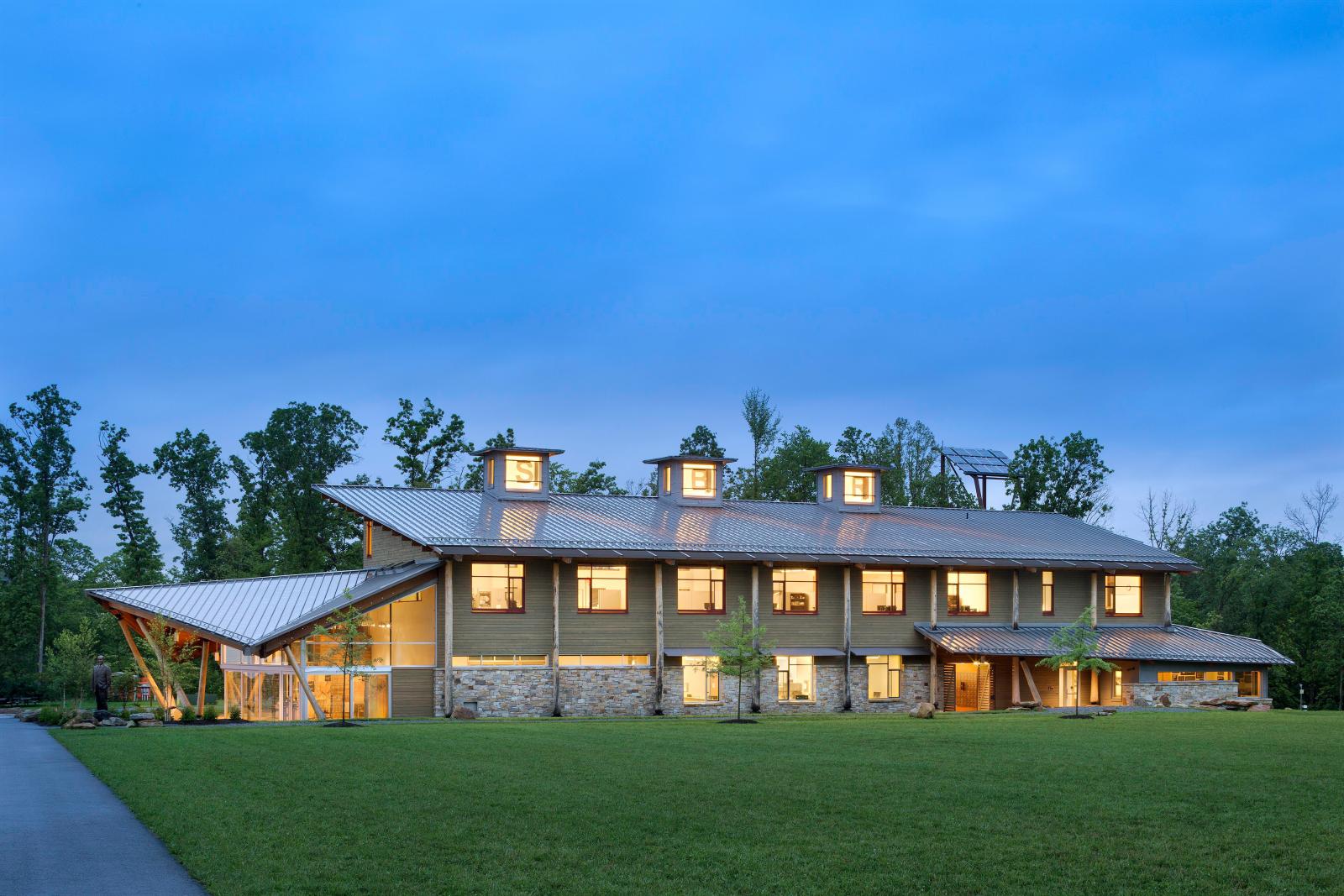 Project Size
Conditioned: 14,000 sq. ft.
Unconditioned: 5,000 sq. ft.
In assocation with: BNIM
Landscape Architect: Nelson Byrd Woltz.
Photography: Chris Cooper
scotts vis.jpg