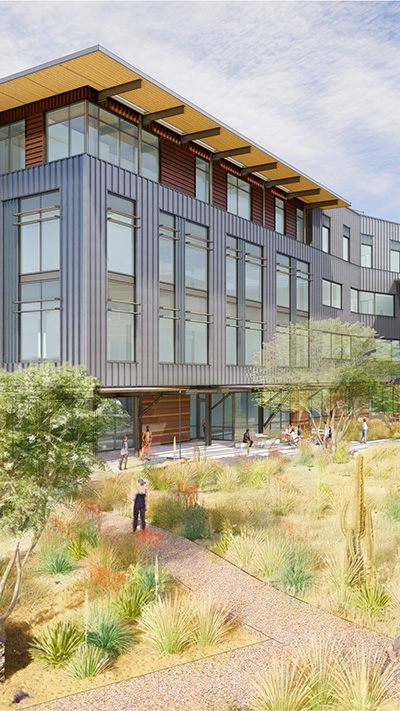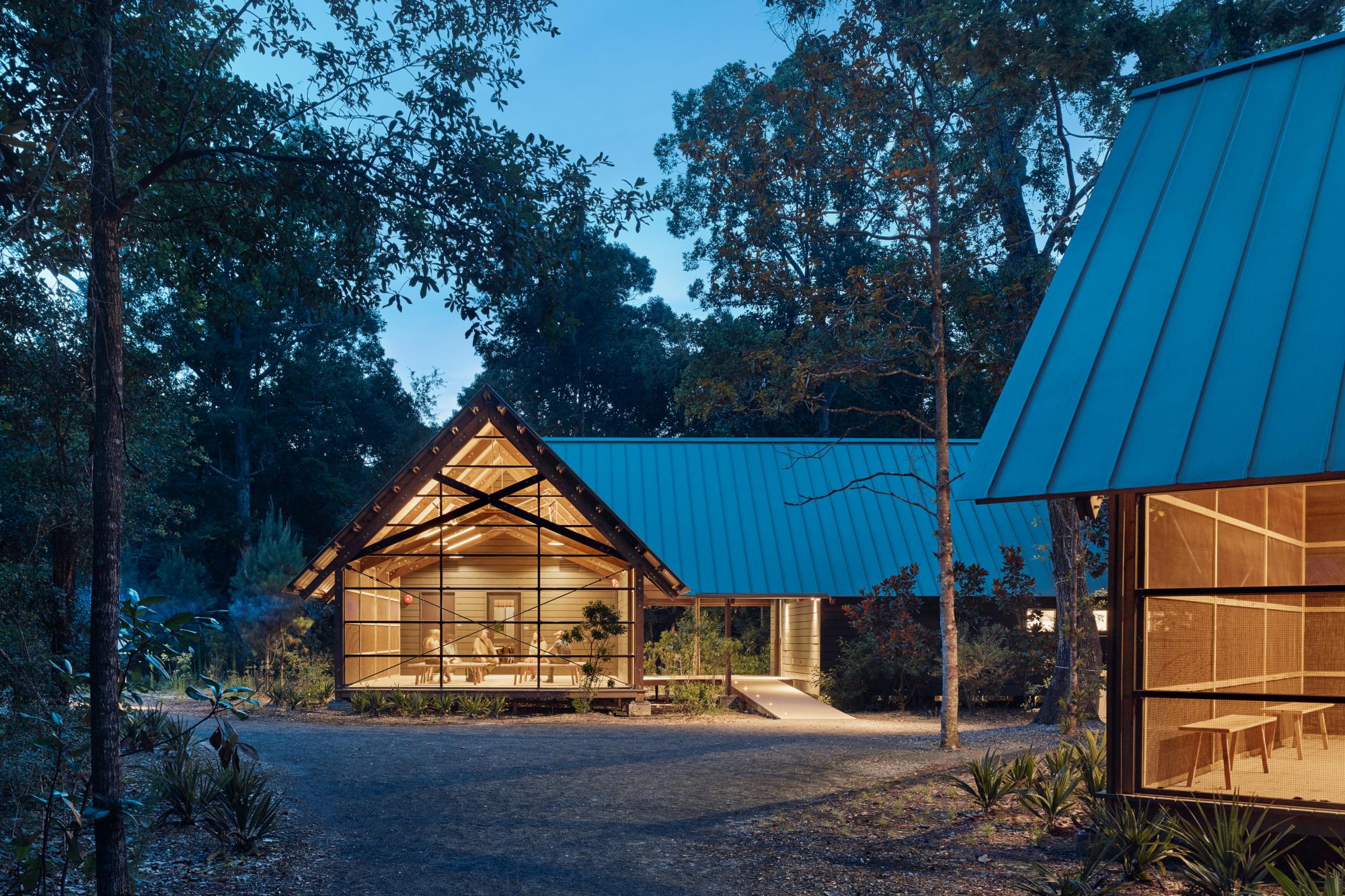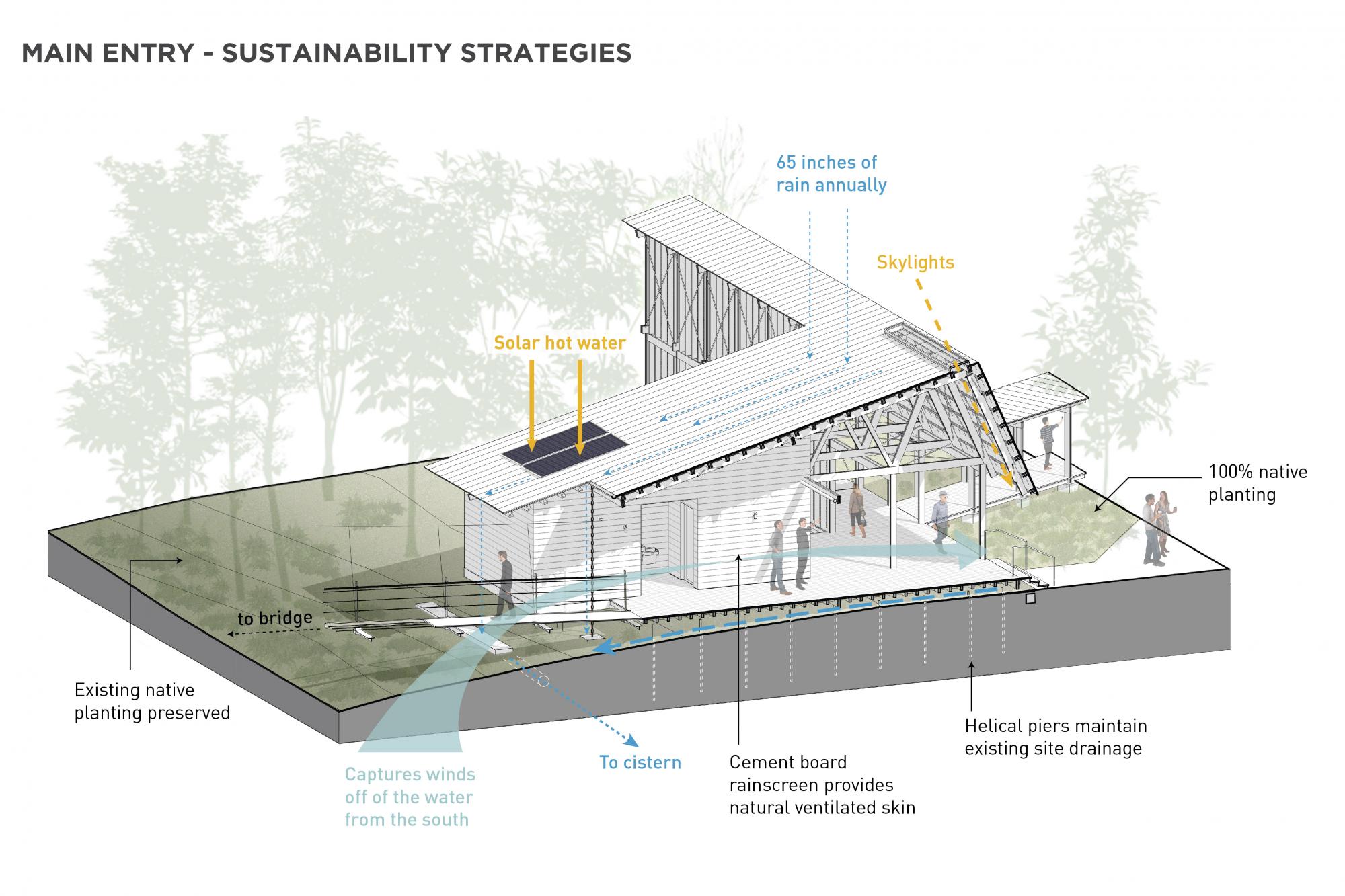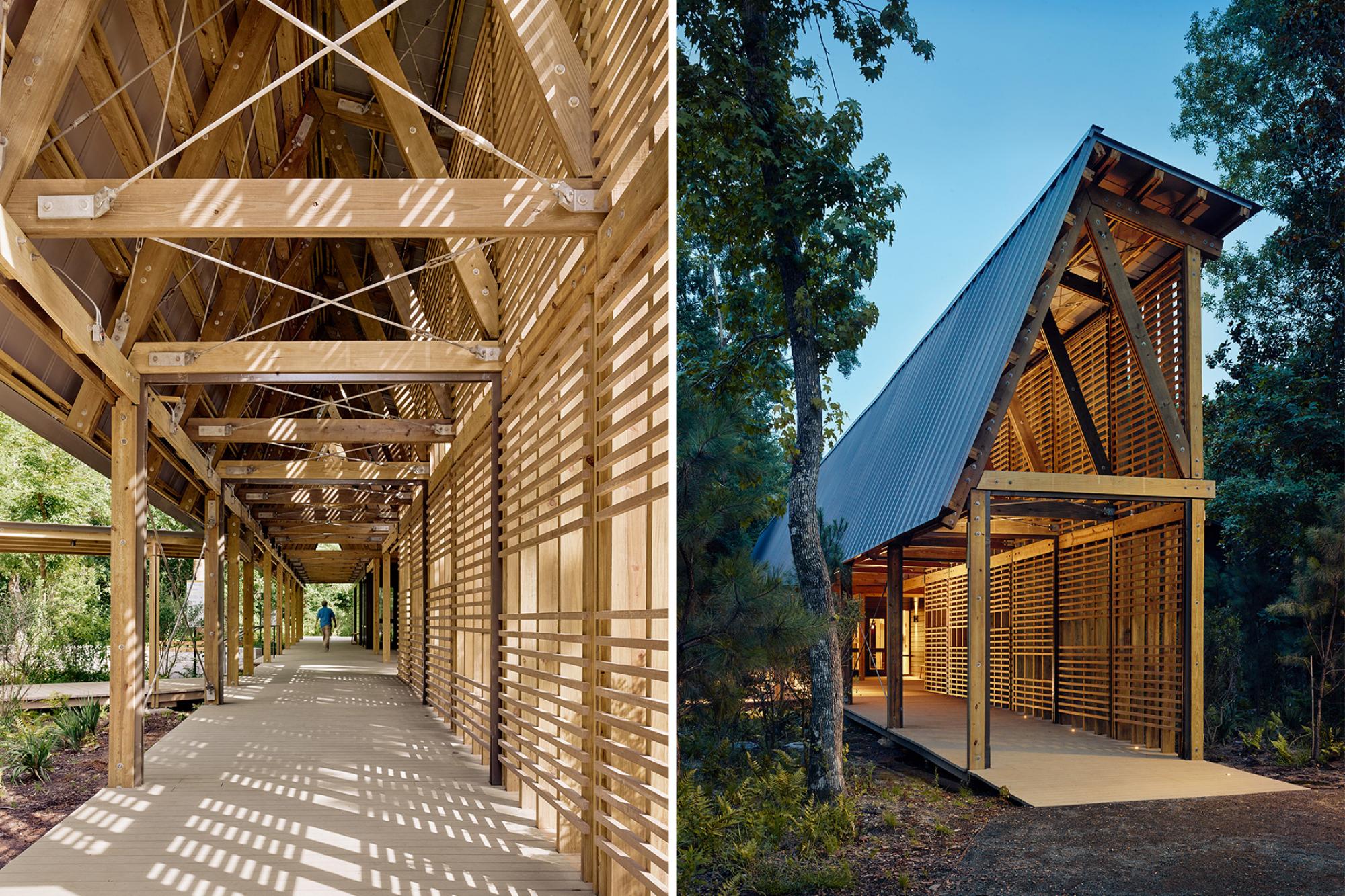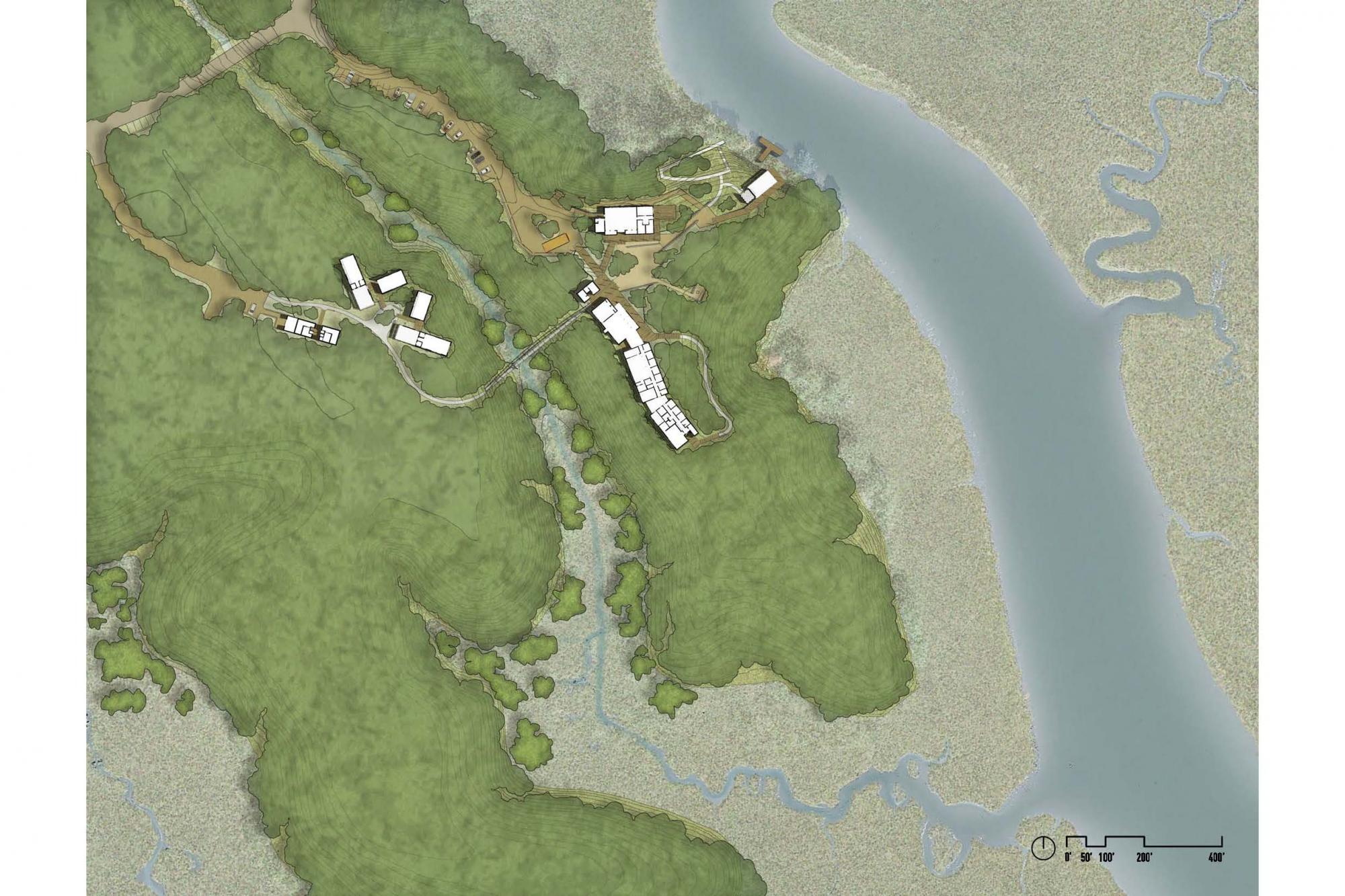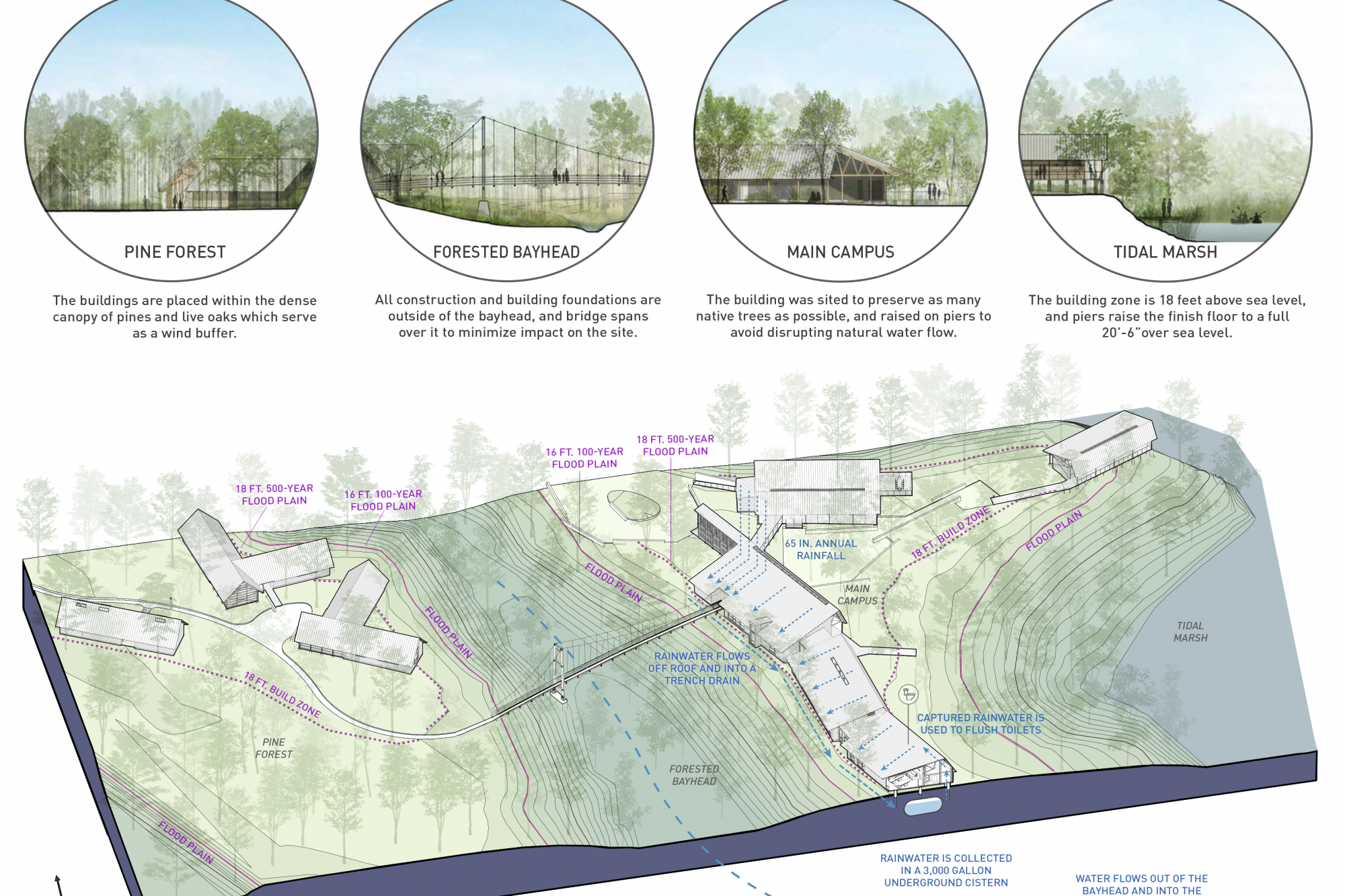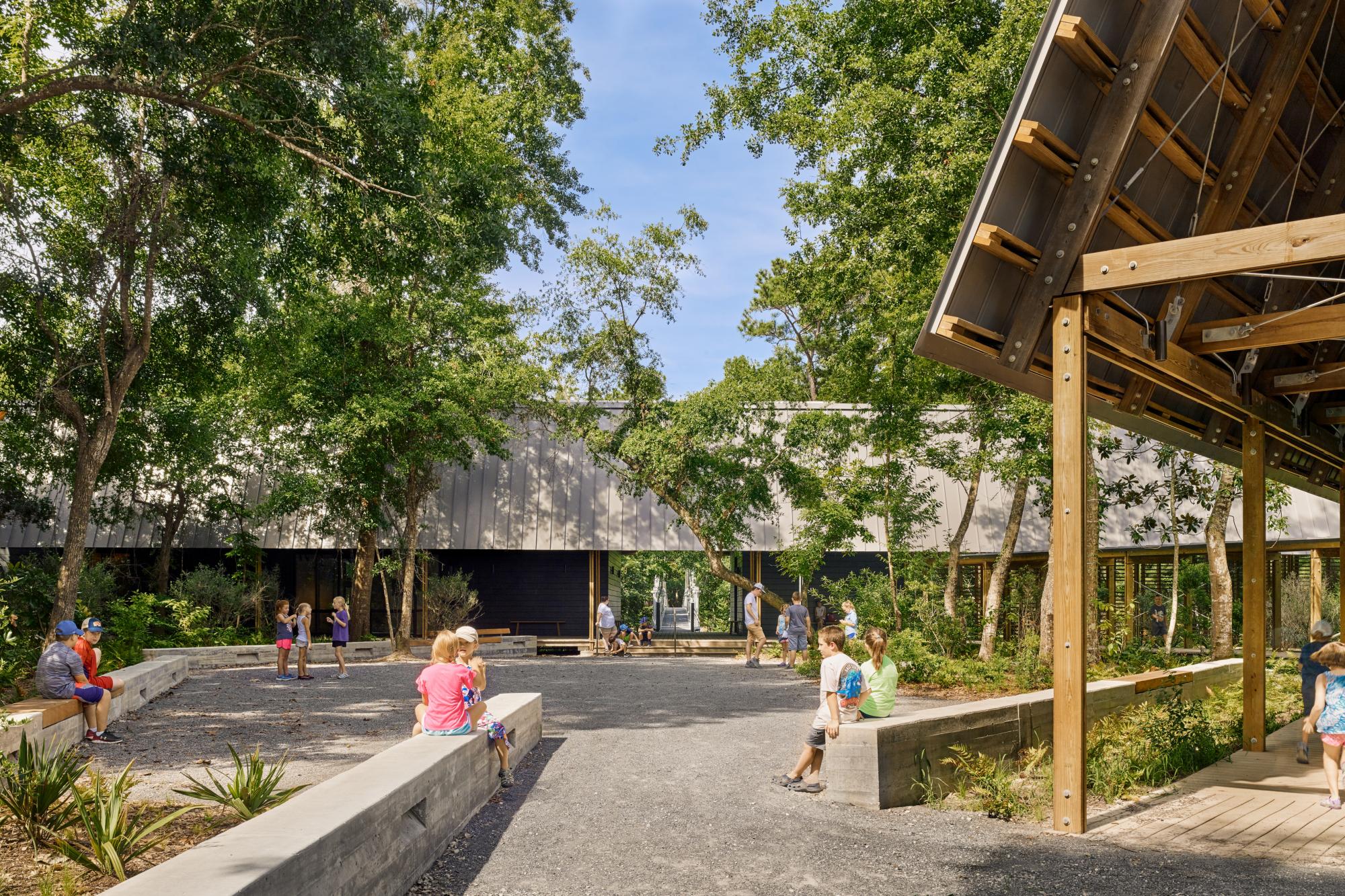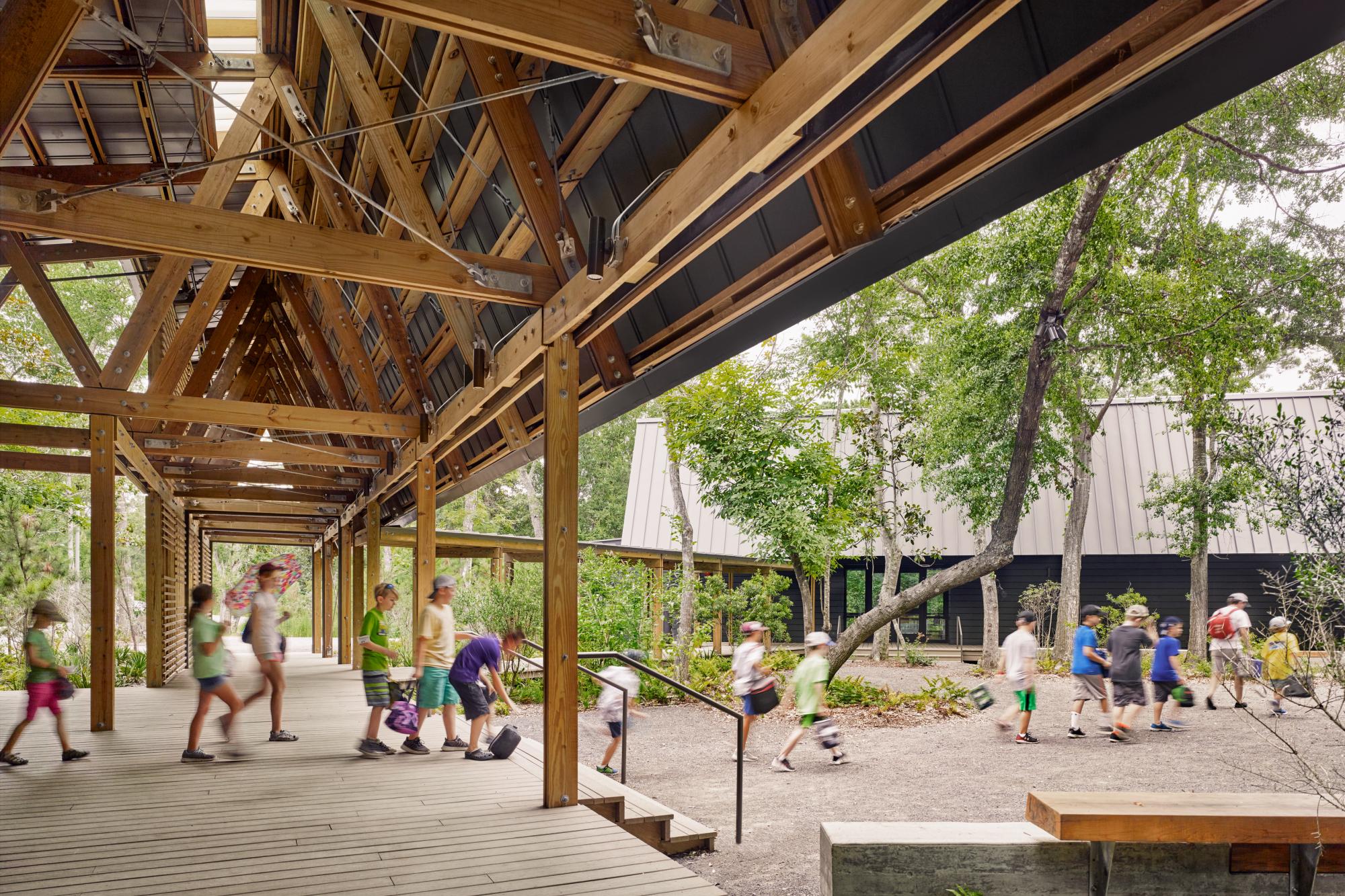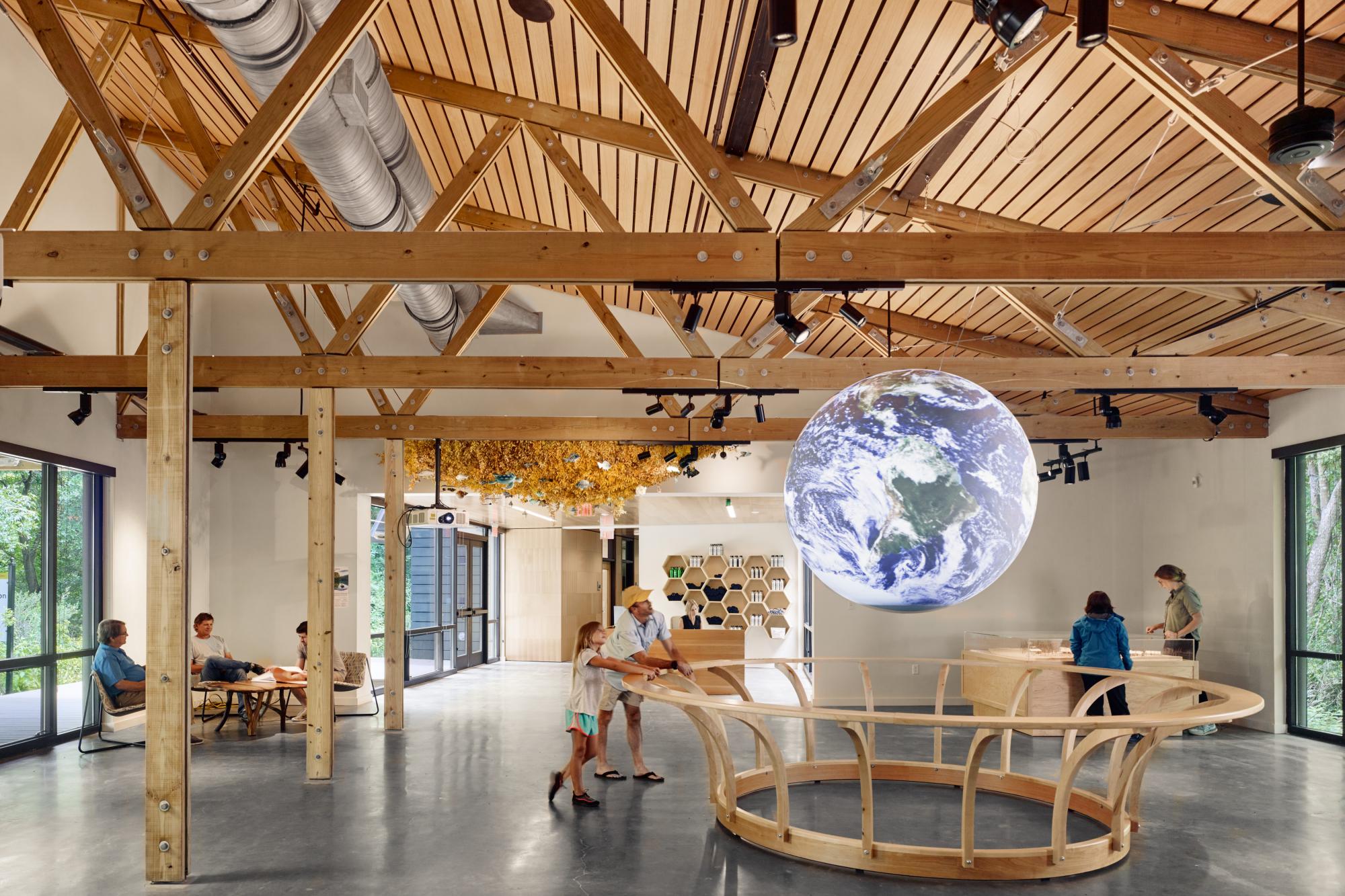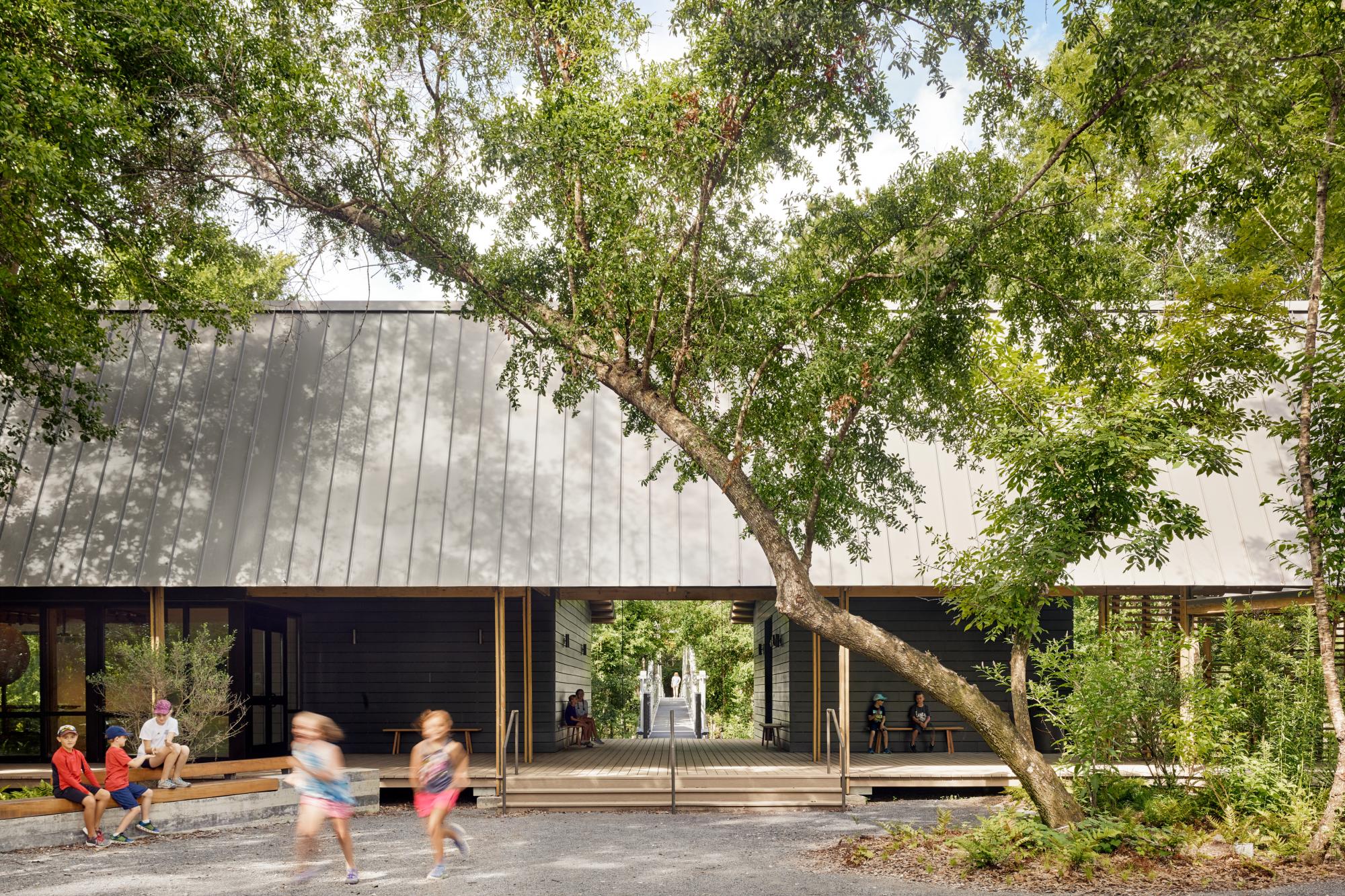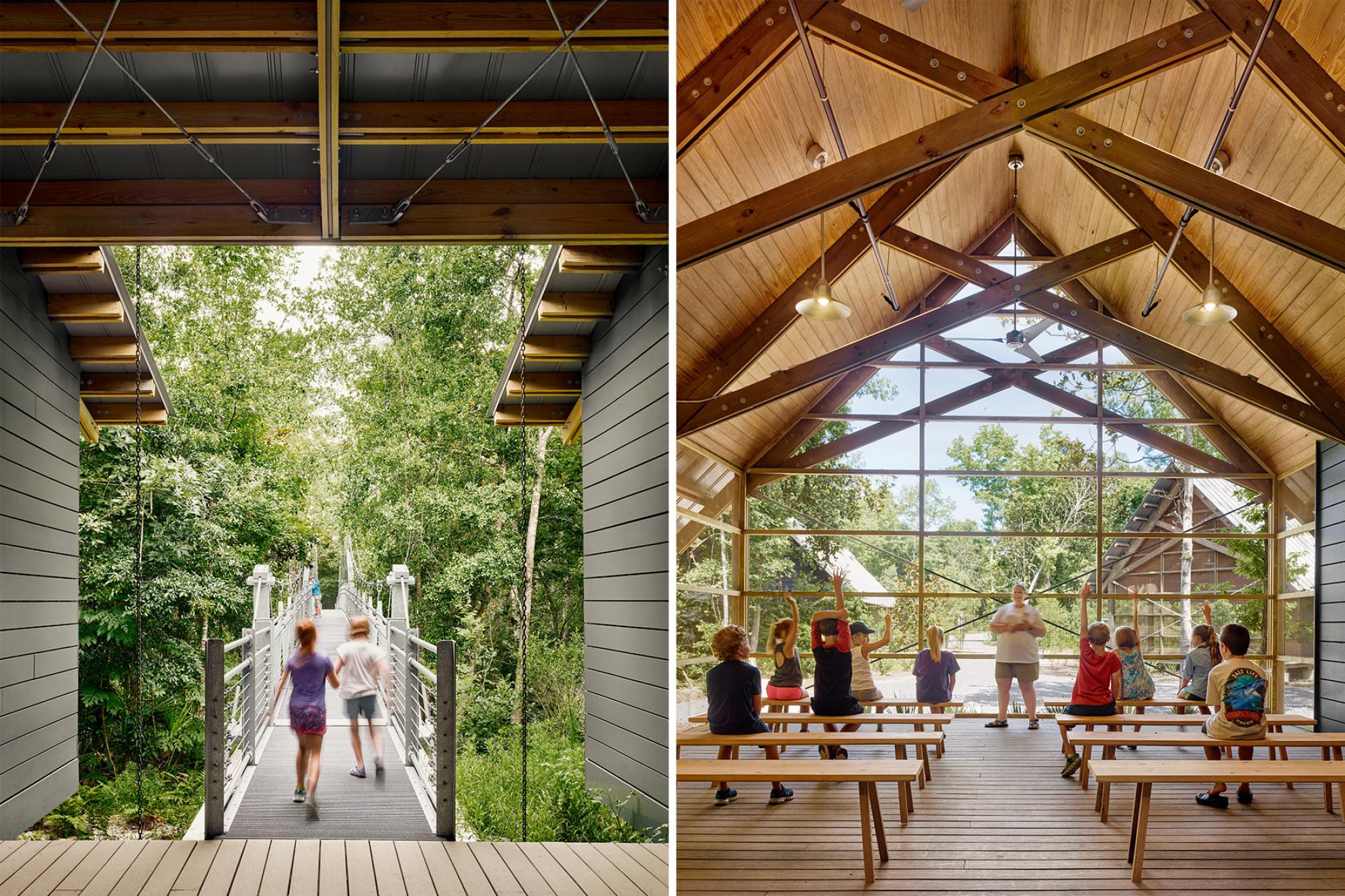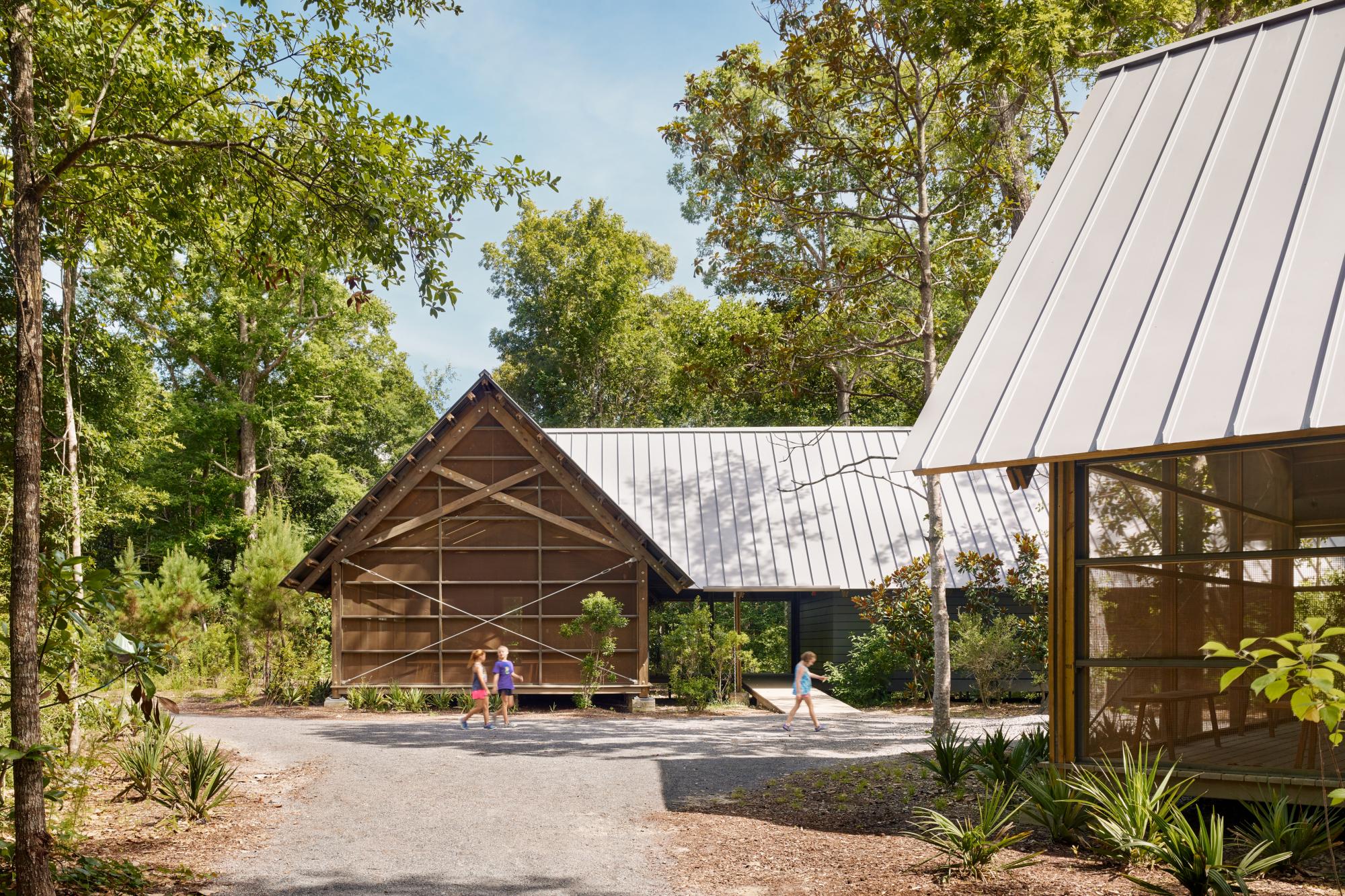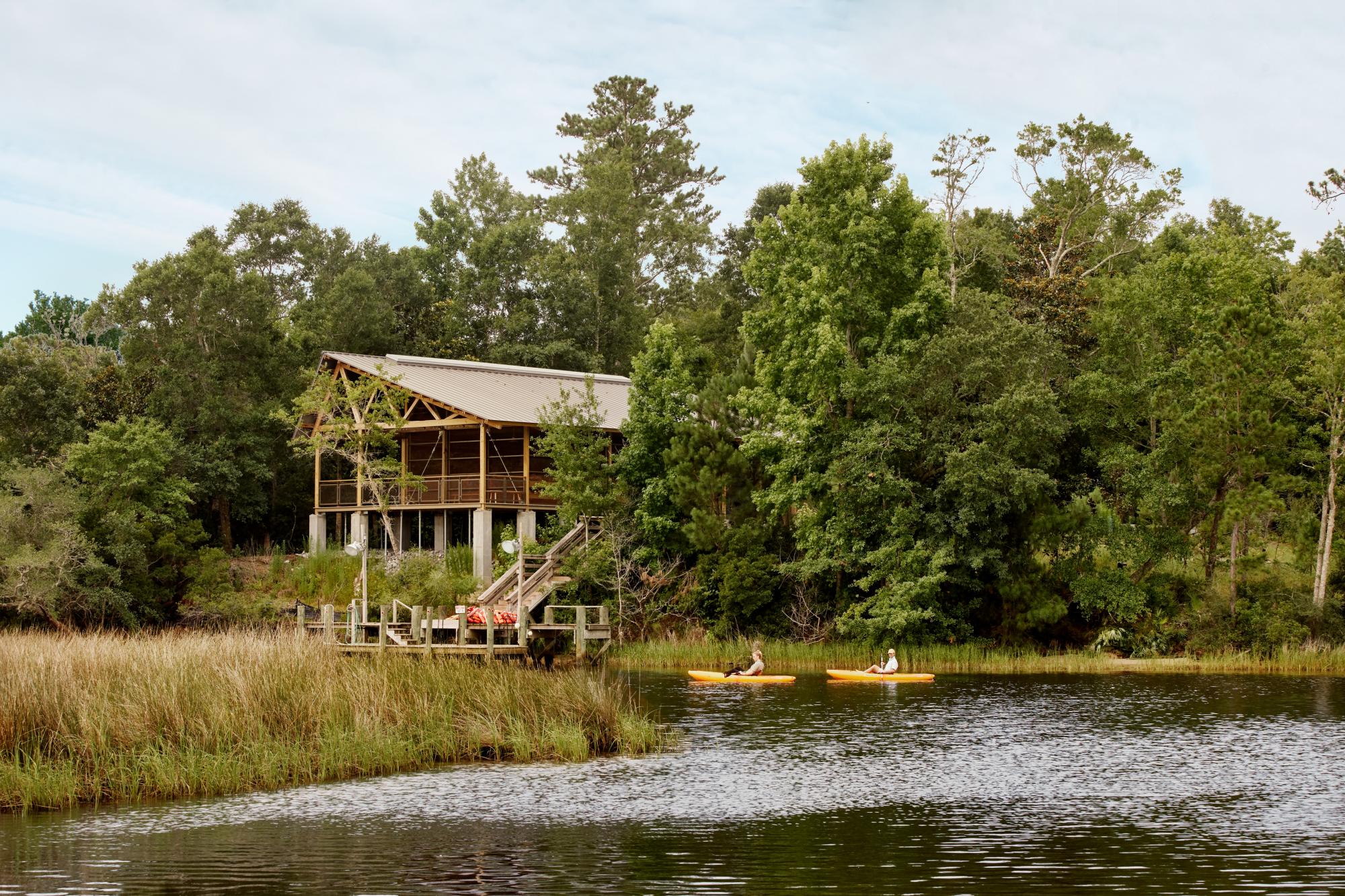 Marine Education Center
"All buildings eventually end up in the ocean." 
-Chris Snyder, Former Director of the Marine Education Center
Heeding this advice, the design team began to envision the new Marine Education Center at the Gulf Coast Research Laboratory after the previous Center was destroyed by Hurricane Katrina. The Center exemplifies sustainable coastal building techniques in harmony with the marine environment. The use of wood was a primary focus of the design to unite the Center to the adjacent pine flatwood forest. The education facility includes outdoor classrooms, laboratories, administration offices, assembly spaces, exhibition areas and a pedestrian suspension bridge where educators have an unparalleled opportunity to teach about the ecologically critical bayou and tidal wetlands of southern Mississippi.  
At the inception of the project, the team consulted with biologists and site ecologists to assess the flora and fauna in three pre-determined zones before selecting which would be the optimal site for the new Center. The chosen zone had the least sensitive ecosystem, provided access to open water, and had suitable building elevation to protect the buildings in the event of a natural disaster. The campus of buildings was designed to be naturally resilient. The main buildings were sited within the existing tree canopy, allowing the trees serve as a natural wind buffer. Considering natural disasters and durability, the design focused on using and maintaining the land to serve as the first line of defense. The building's foundation used helical piers to minimize the impact to the roots of the trees that would protect the buildings. 
This is a beautiful project and I really appreciate the standard components that they used...the classrooms down to the indoor and outdoor spaces really work well in dissolving that boundary and to engage with the landscape.
Principal at Bates Masi Architects
11043_P_N9_board.jpg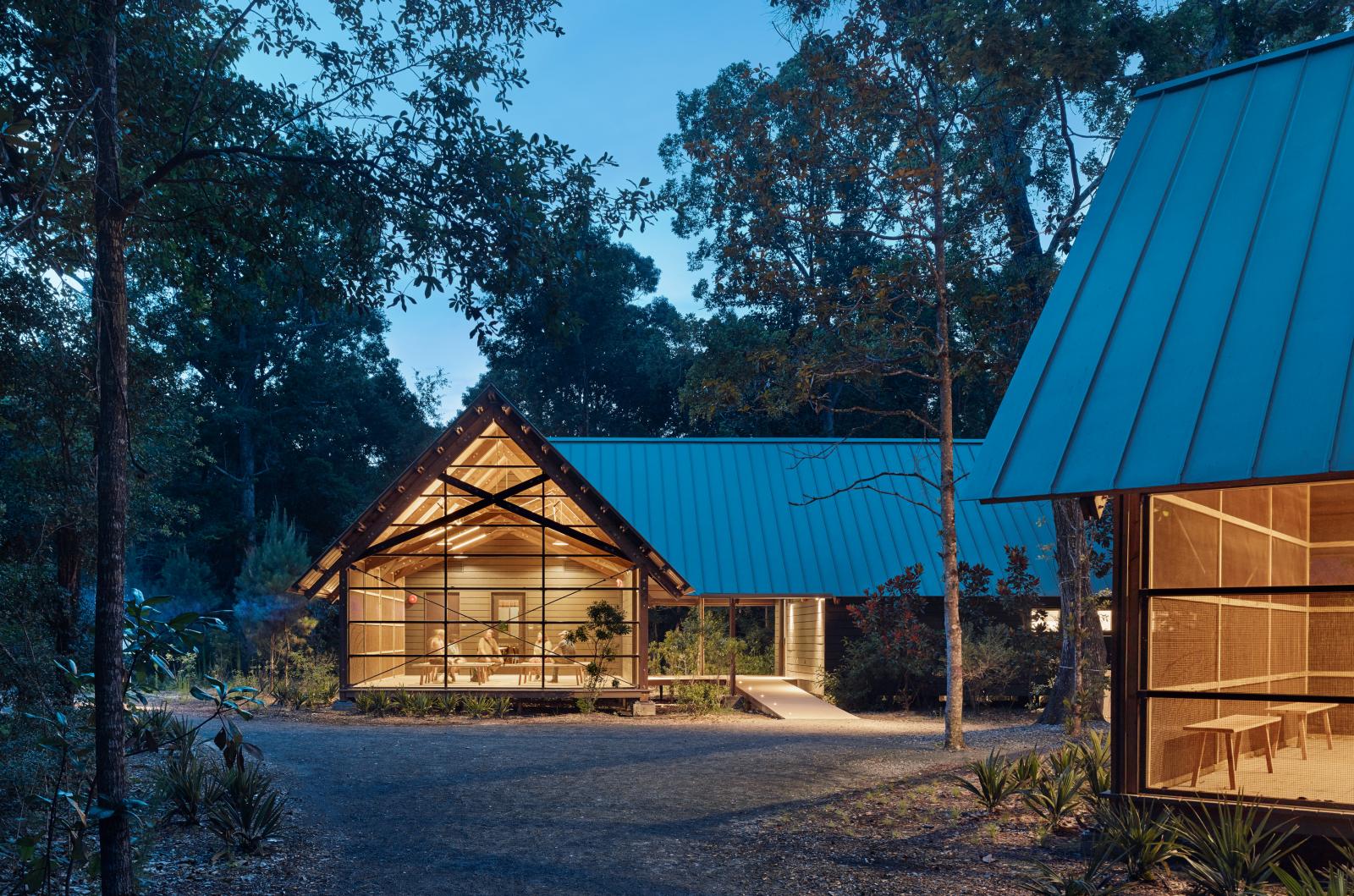 GCRL_08.jpg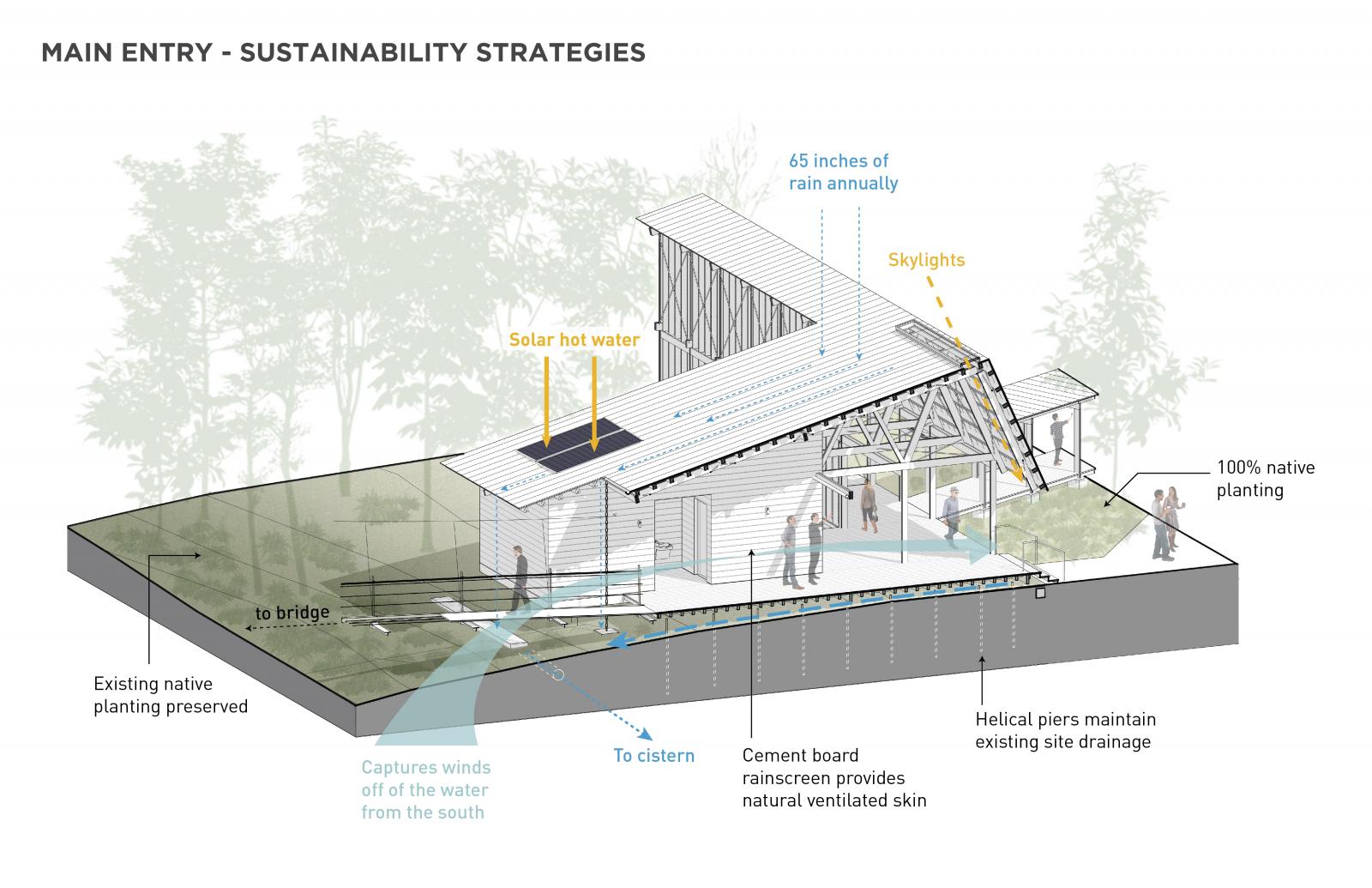 1VERTICAL.jpg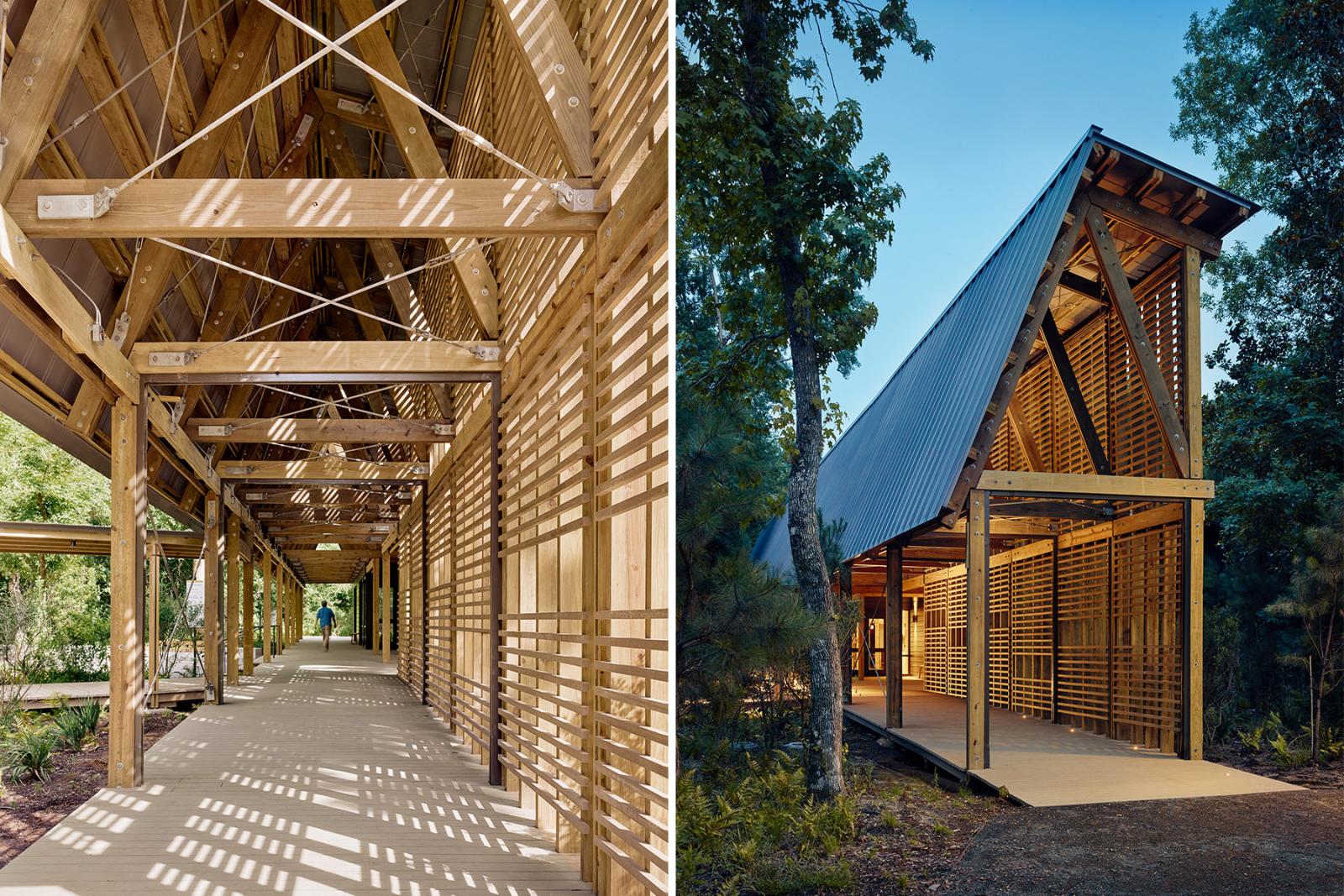 _GCRL Site Plan.jpg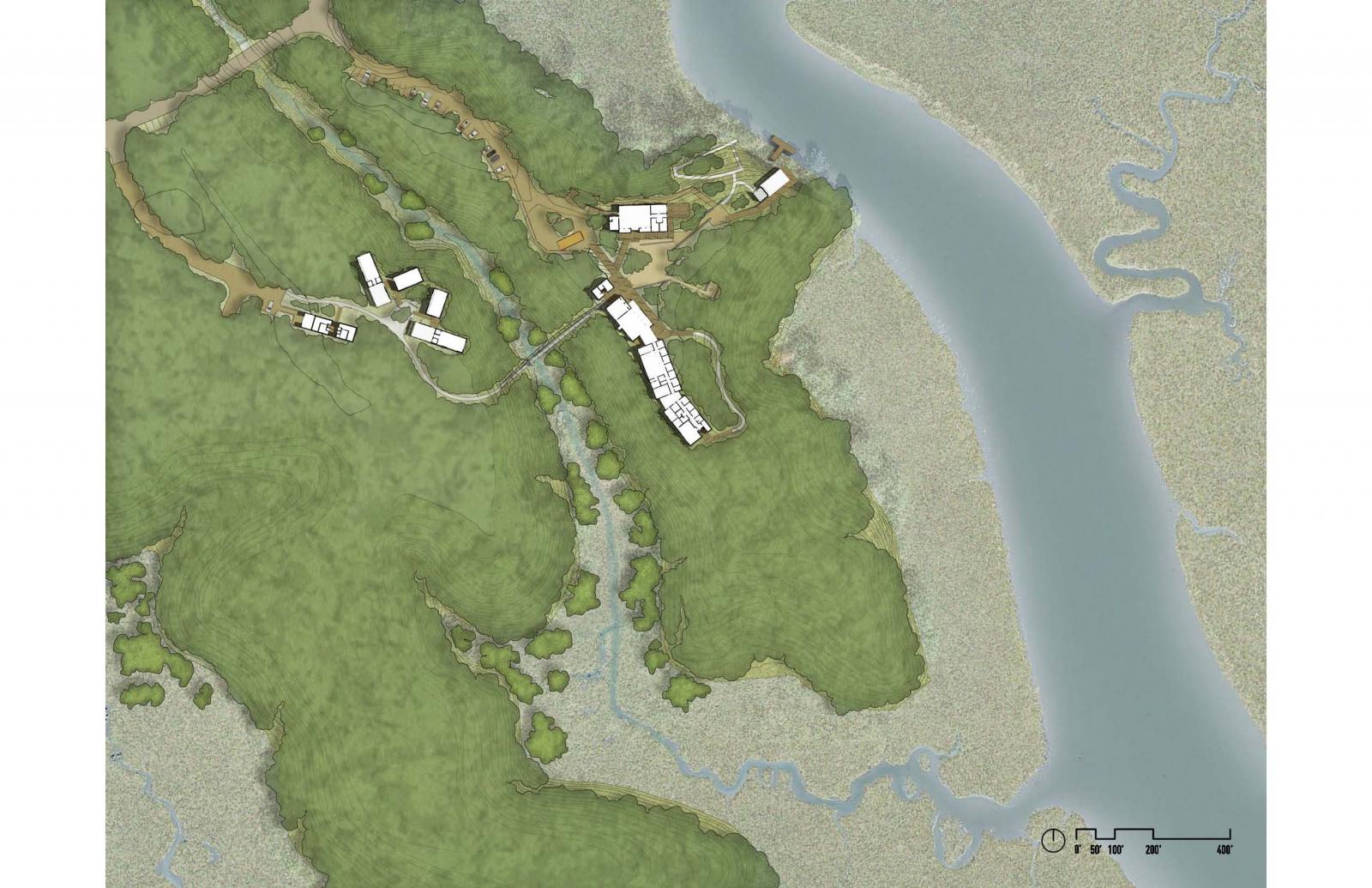 GCRL_05a.png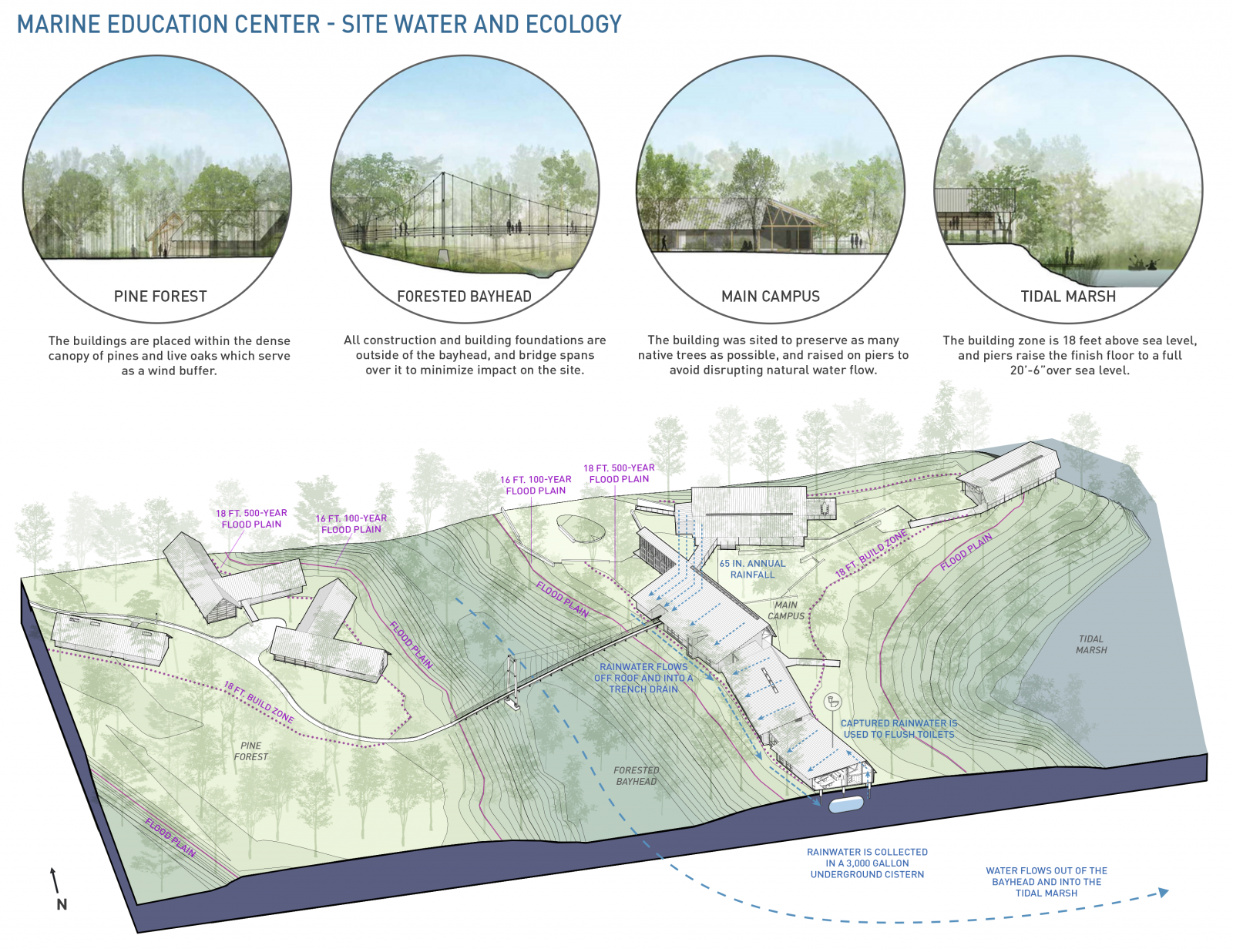 11043_P_N8_board.jpg
11043_P_N11_board.jpg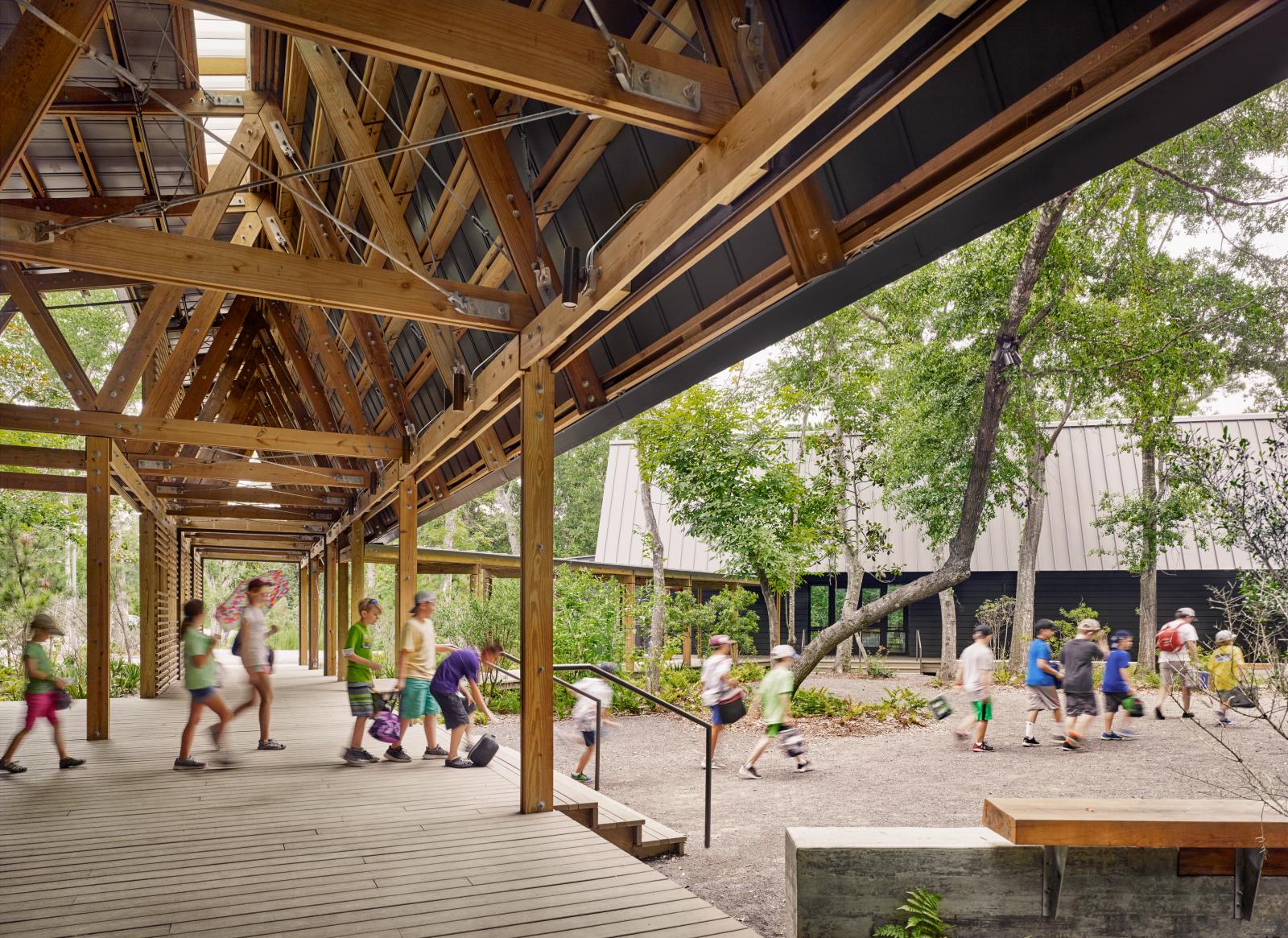 11043_P_N10_board.jpg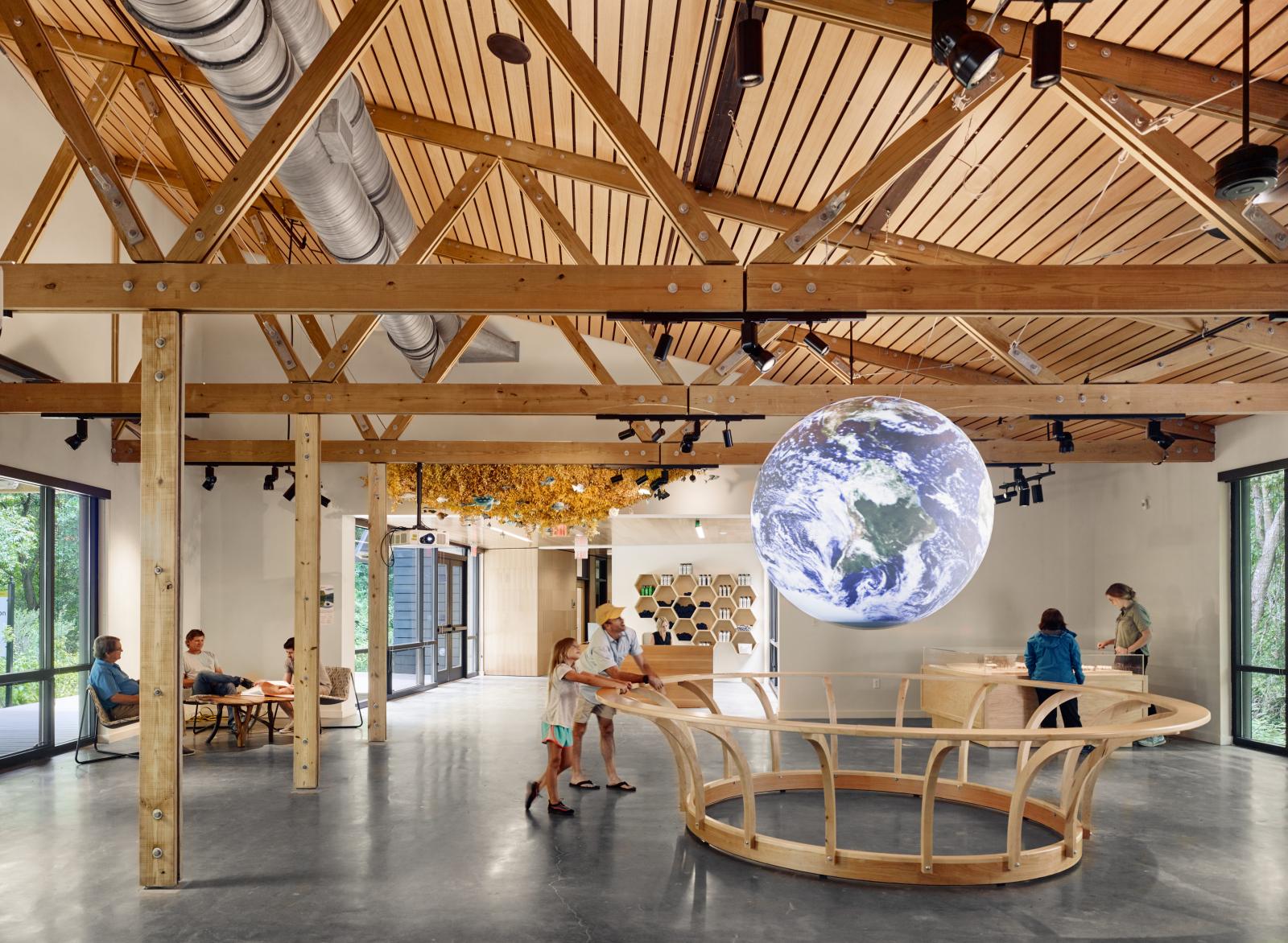 11043_P_N38_board.jpg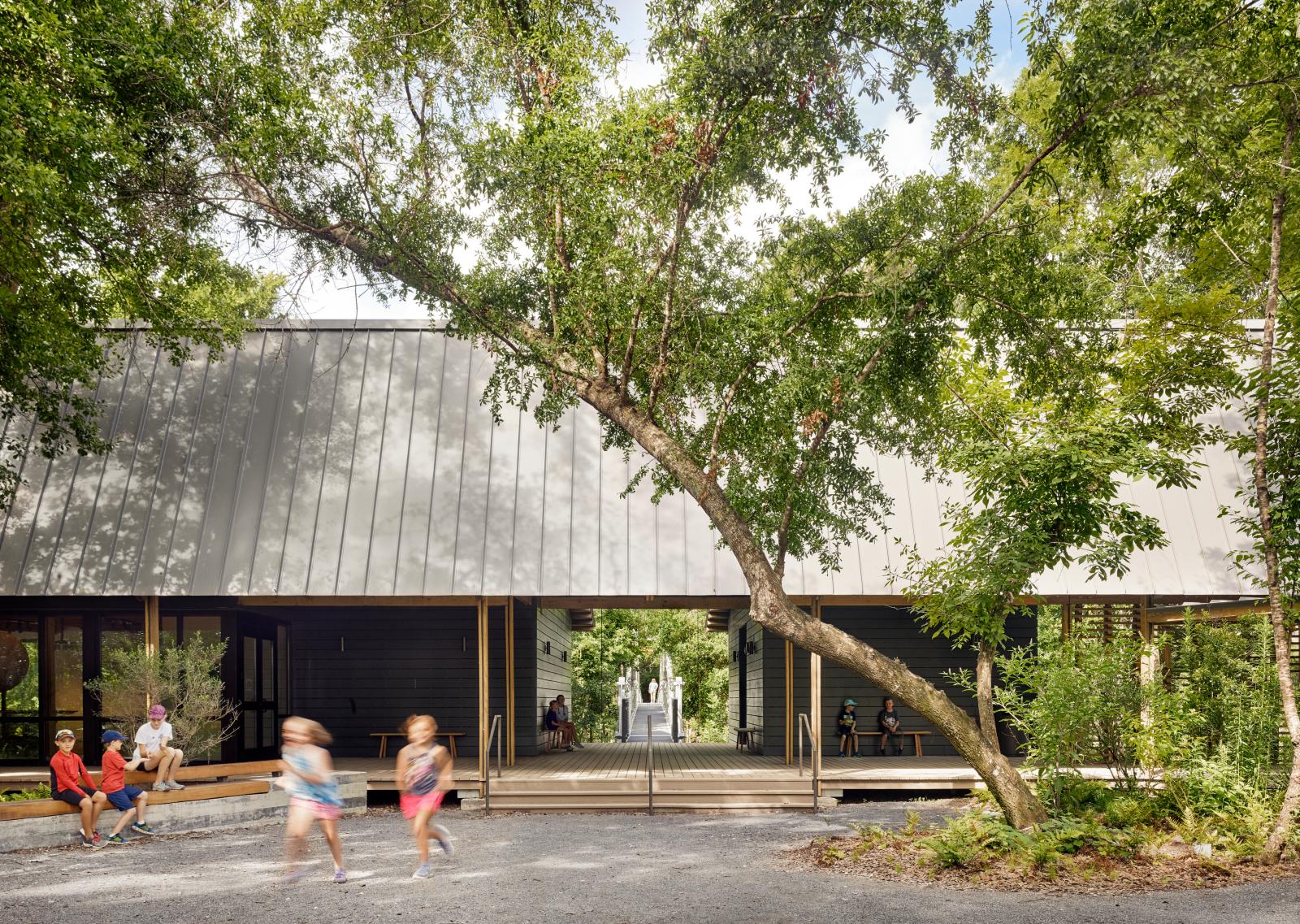 2VERTICAL.jpg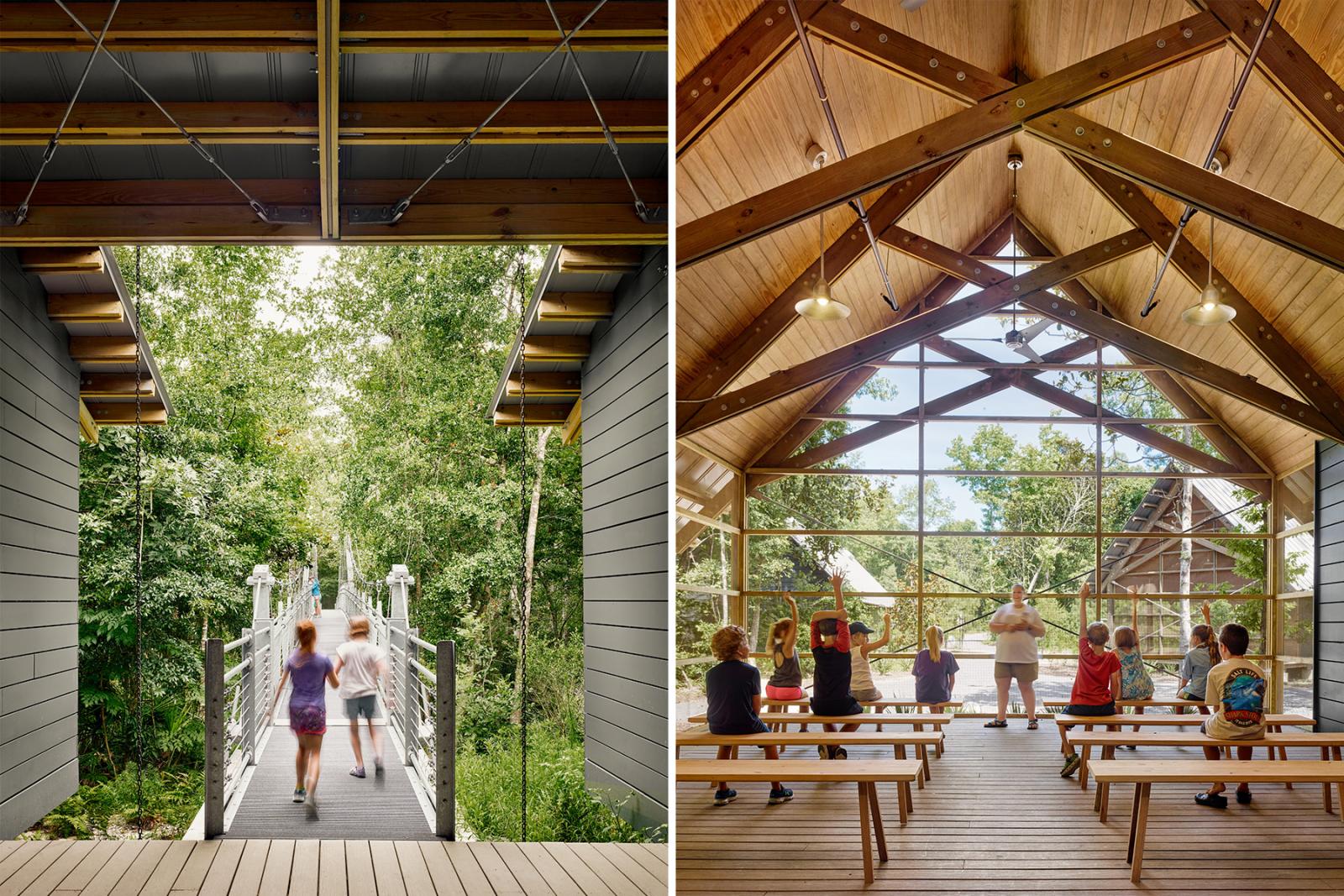 11043_P_N16_board.jpg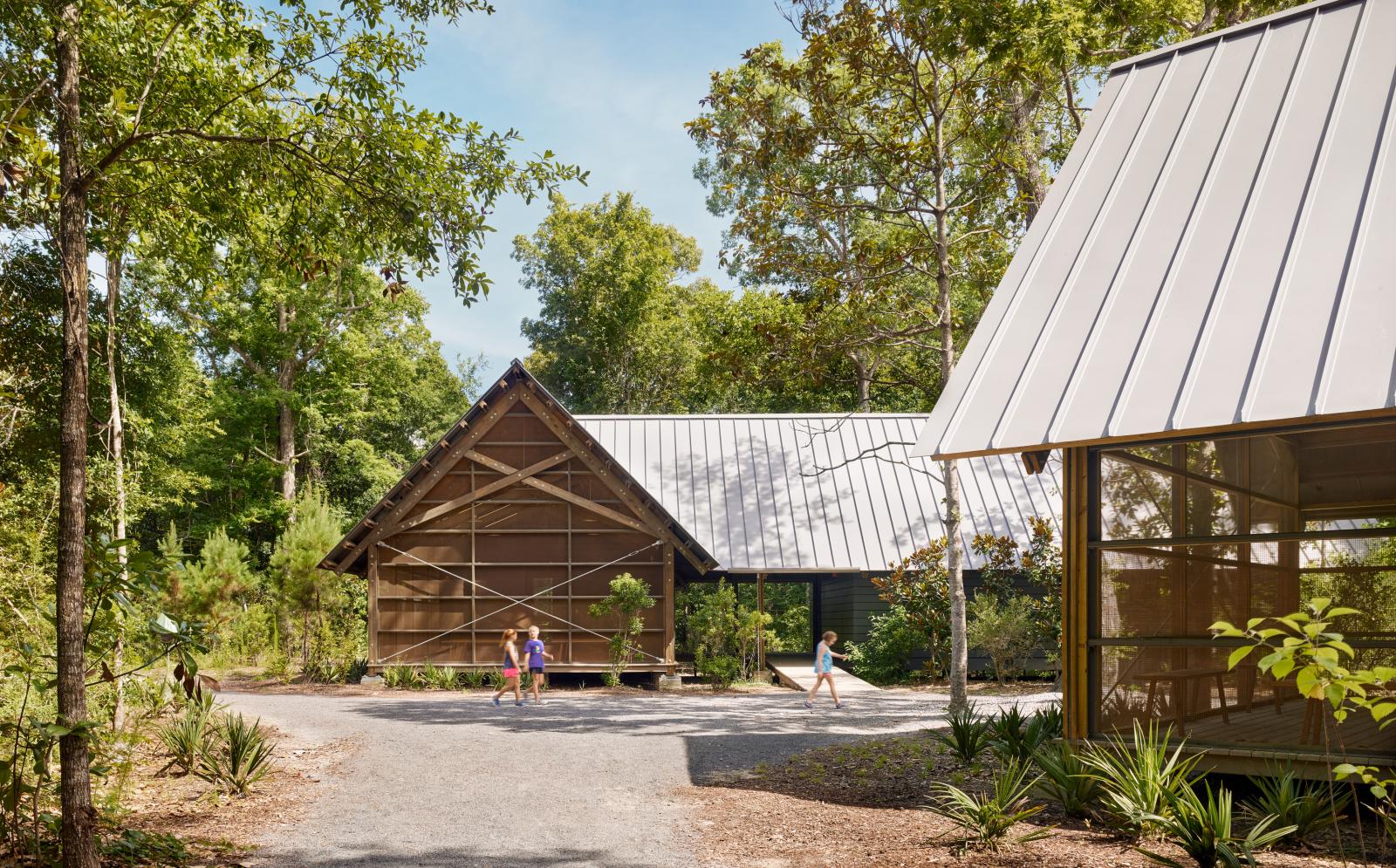 11043_P_N31_board.jpg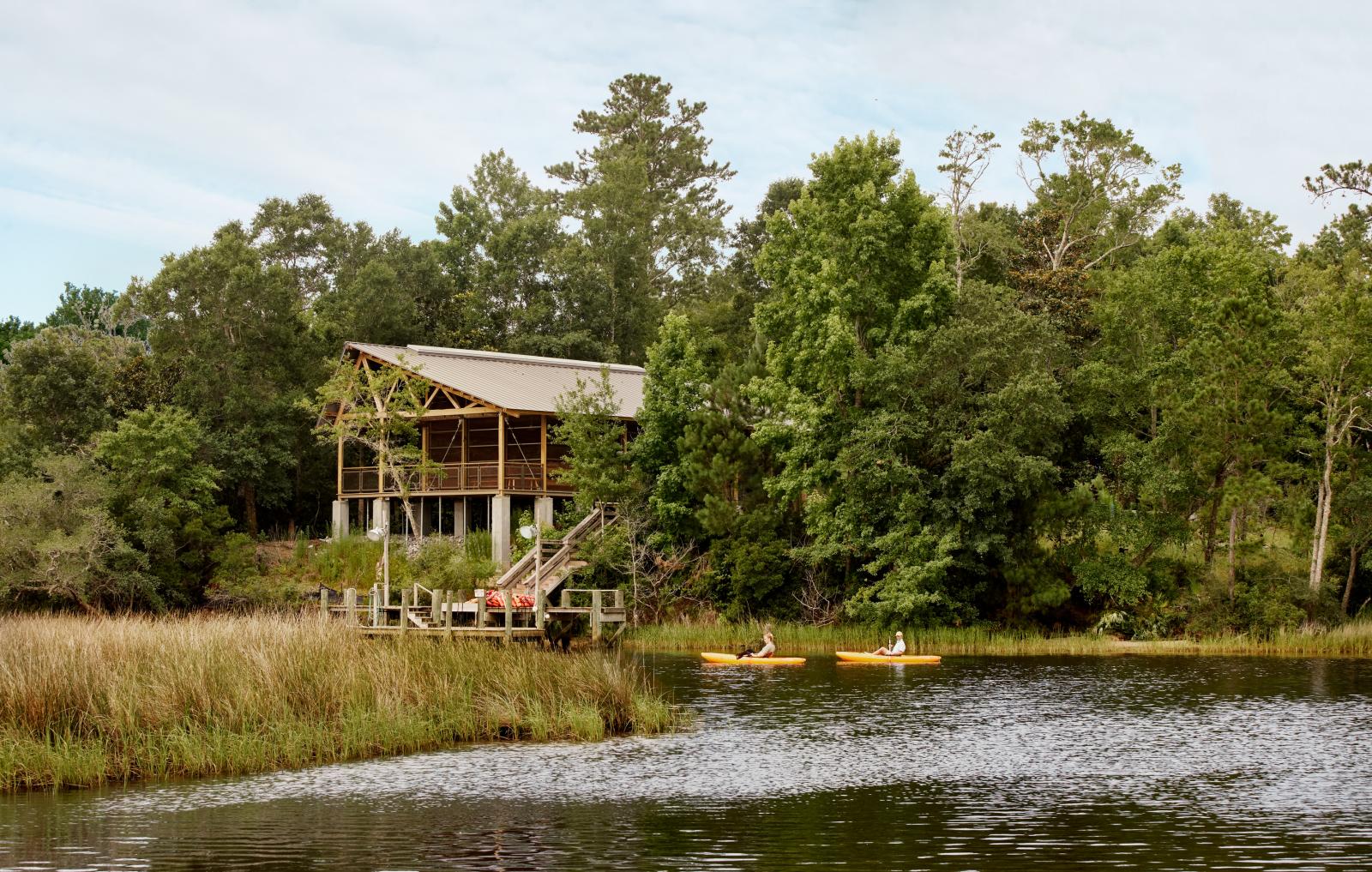 Awards
Texas Society of Architects Design Award
AIA Gulf States Honor Award
Wood Design and Building Award
AIA Mississippi Honor Award
Sustainability Award from USGBC Mississippi Chapter
AIA Mississippi Sambo Mockbee Award
AIA San Antonio Honor Award
Architect's Newspaper Best of Design Awards Honorable Mention
Publications
2015 - The Talon Magazine (Fall)
Associate Architect: unabridged Architecture
Landscape Architect: Studio Outside
Structural Engineer: Datum Engineering
MEP Engineer: TLC Engineering
Civil Engineer: Brown Mitchell Alexander
Lighting Designer: David Nelson & Associates
Environmental: BMI Environmental Services
Bridge Consultants: Seattle Bridge and HDR Engineering, Inc.
Wayfinding Consultant: fd2s
Code Consultant: Garabedian Associates
General Contractor: Starks Contracting Co., Inc.
Owner's Representative: M A Howard Consulting, LLC
Photography: Casey Dunn