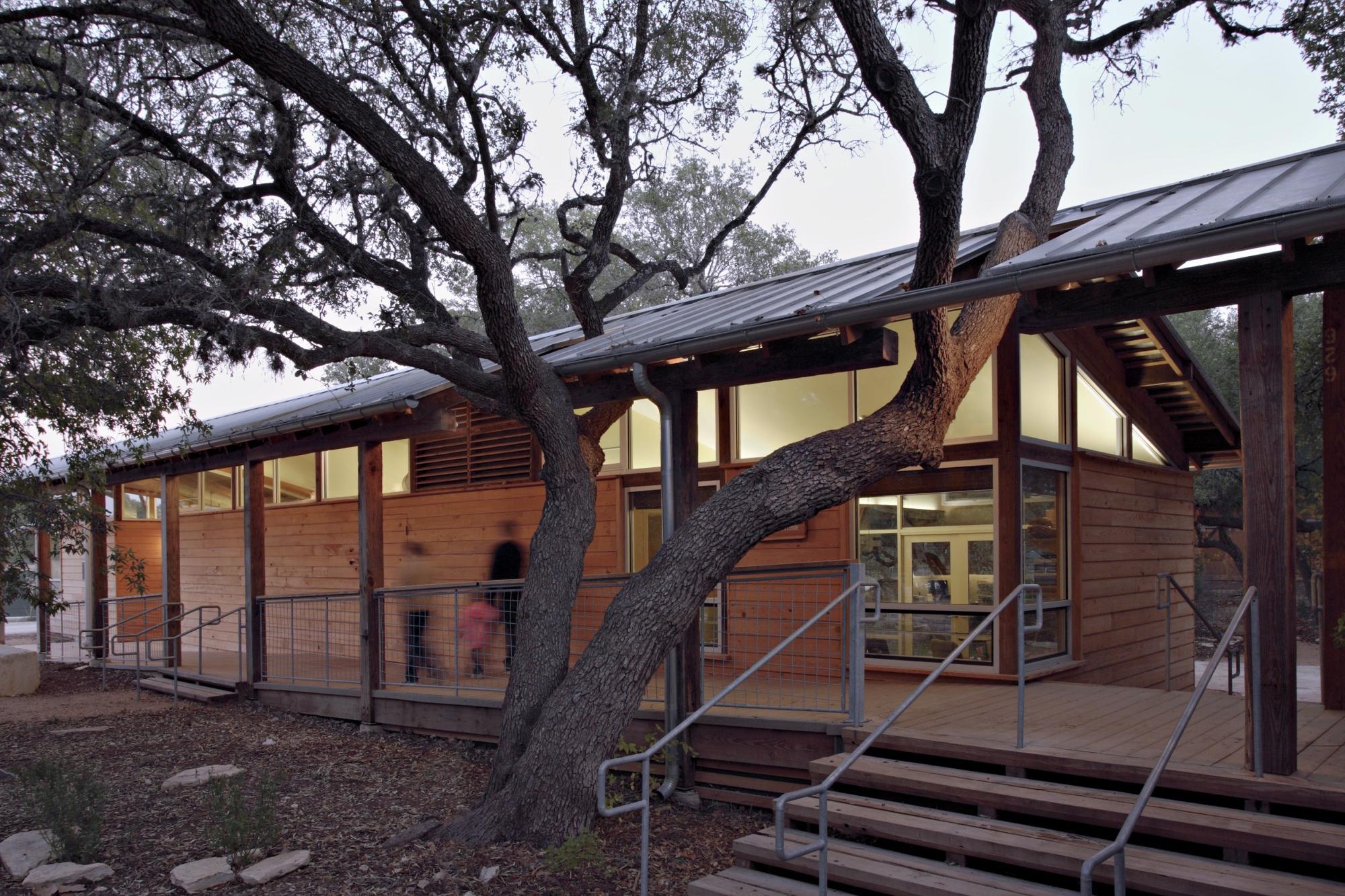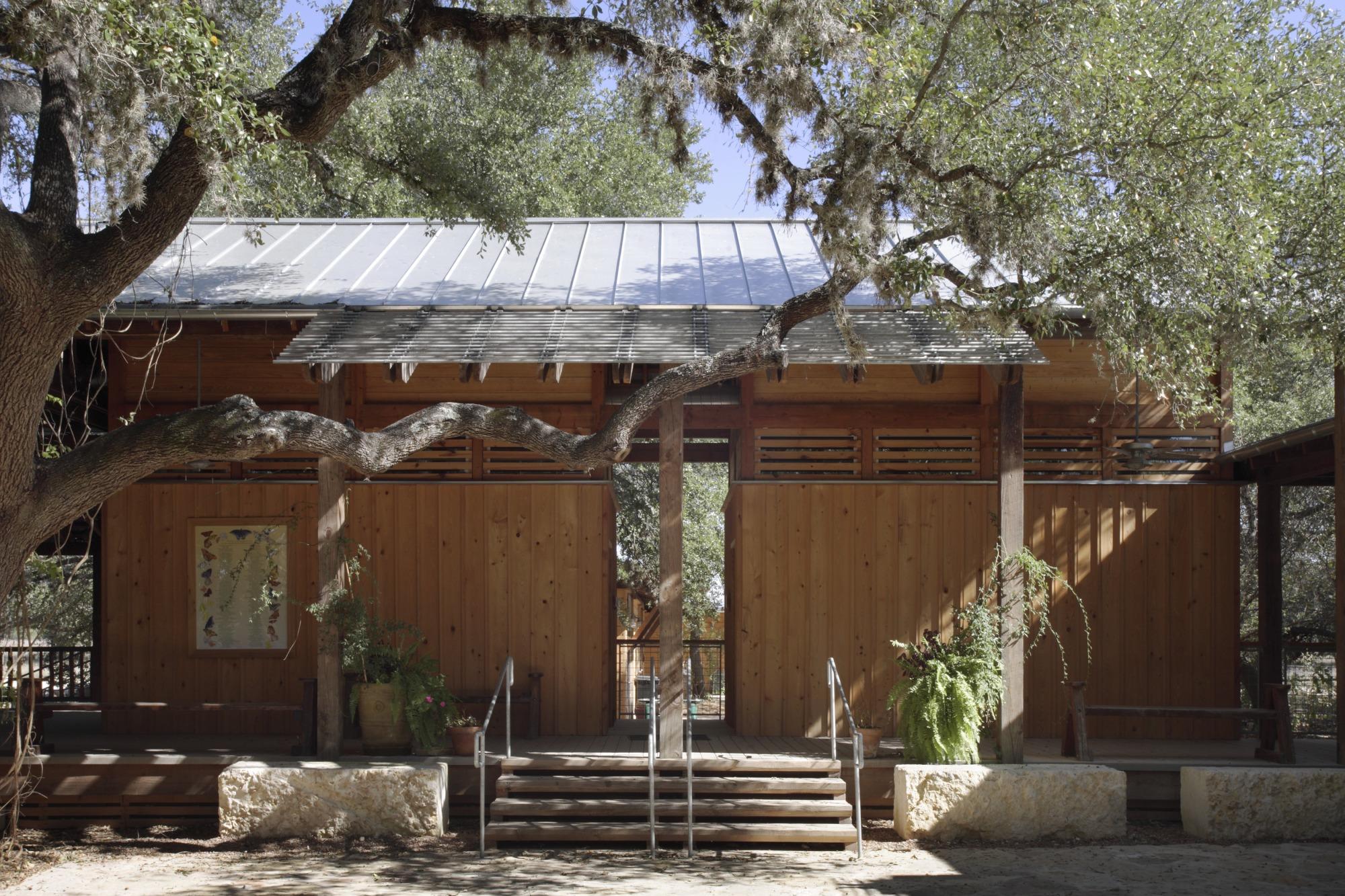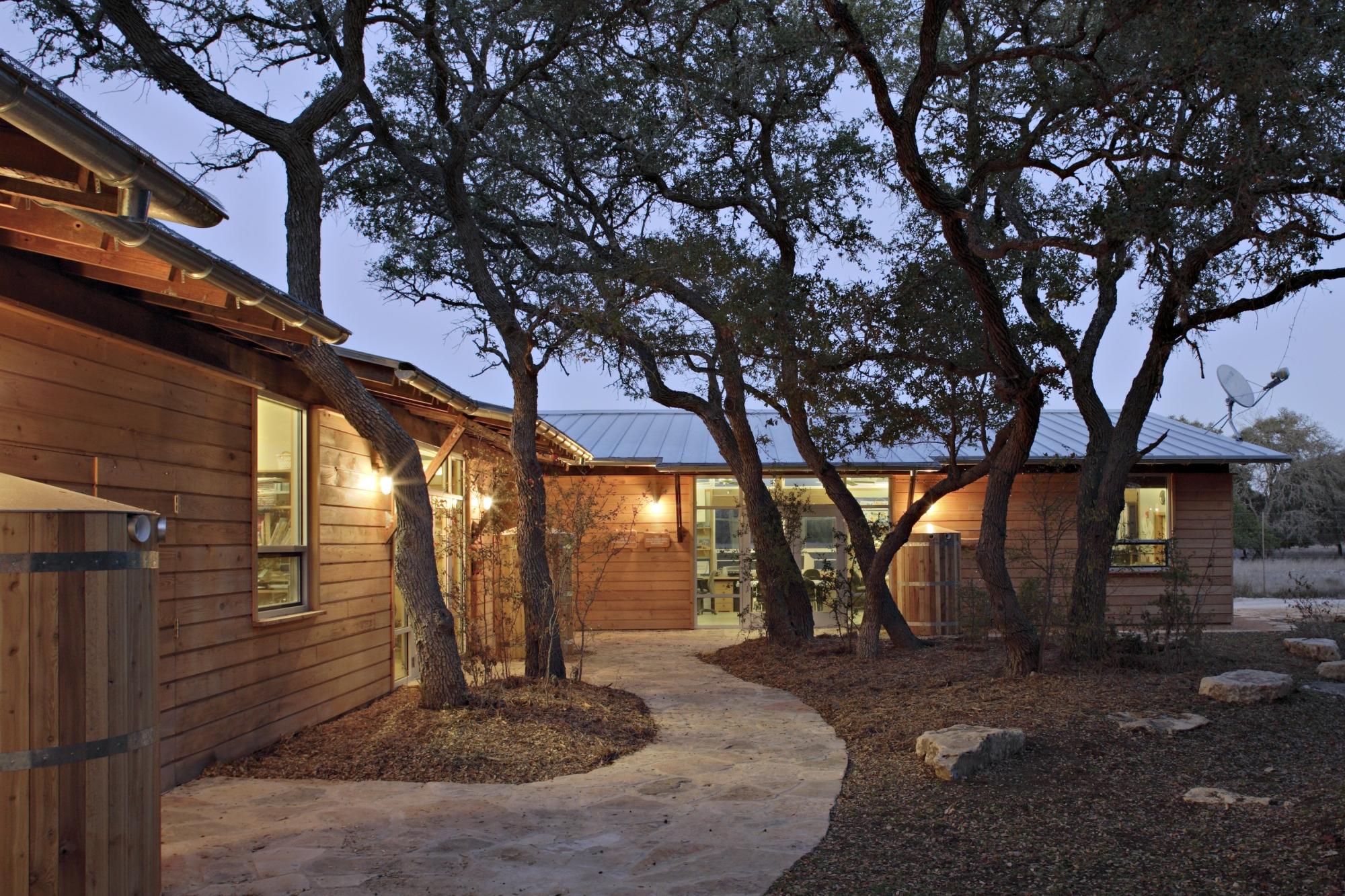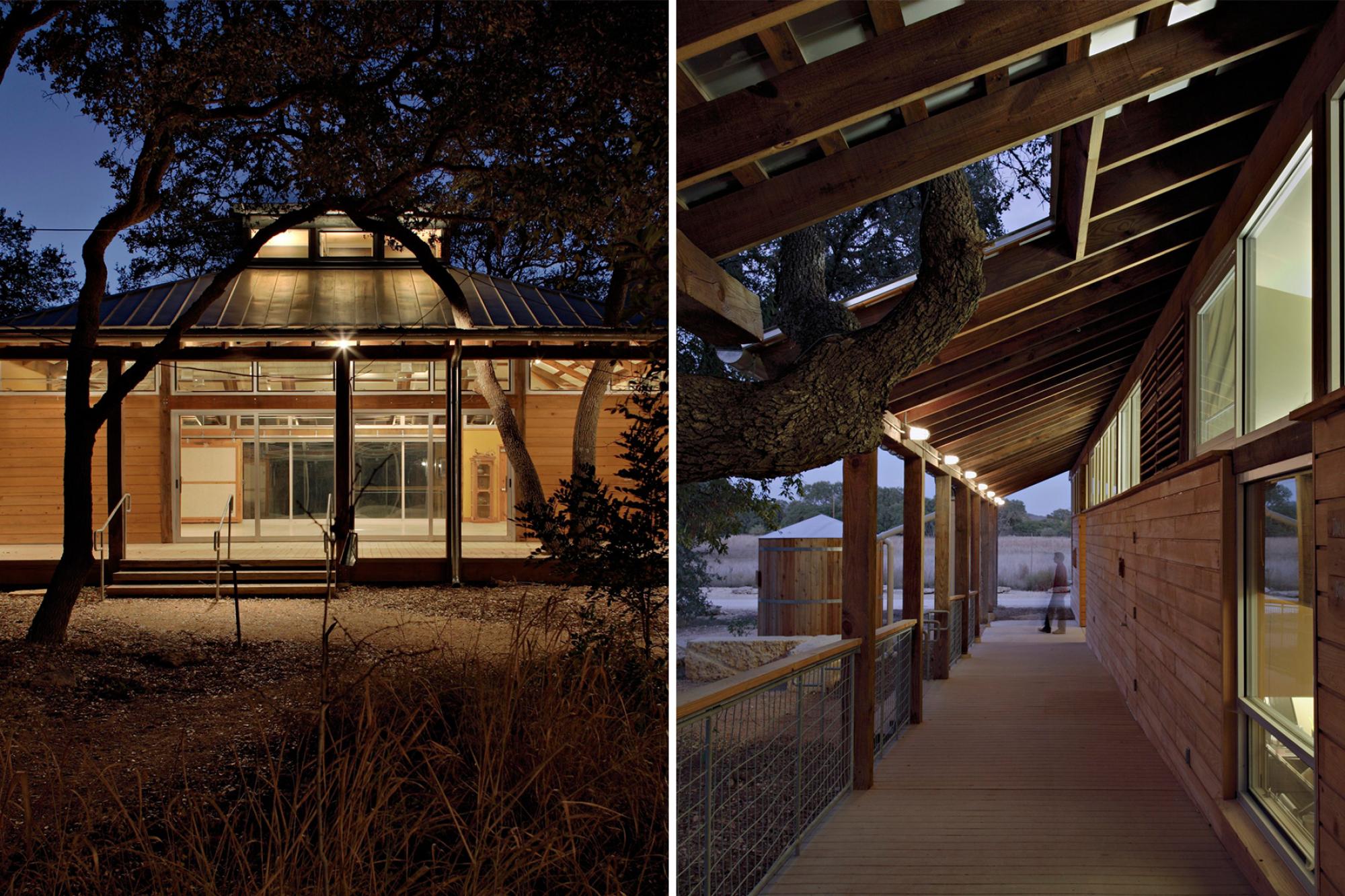 Cibolo Nature Center
Located on a 100-acre preserve in the Texas Hill Country, the Cibolo Nature Center's new Lende Learning Center demonstrates the non-profit's mission to promote good stewardship of land and wildlife. The complex crafted of assembly pavilions and connected by open air walkways, the project is thoughtfully sited in a way that takes advantage of its dense stand of Live Oak trees. Shady courtyards provide well-defined outdoor classrooms and event spaces. The learning center includes a multi-purpose auditorium, exhibit space, reference library, GIS lab, technology center and wet-lab classroom.
We chose Lake | Flato because they completely understood our value of outdoor space being as important as indoor space for our programming. They also understood the great importance of the trees and nature surrounding the site.
Executive Director, Cibolo Nature Center
22004_N24_medium.jpg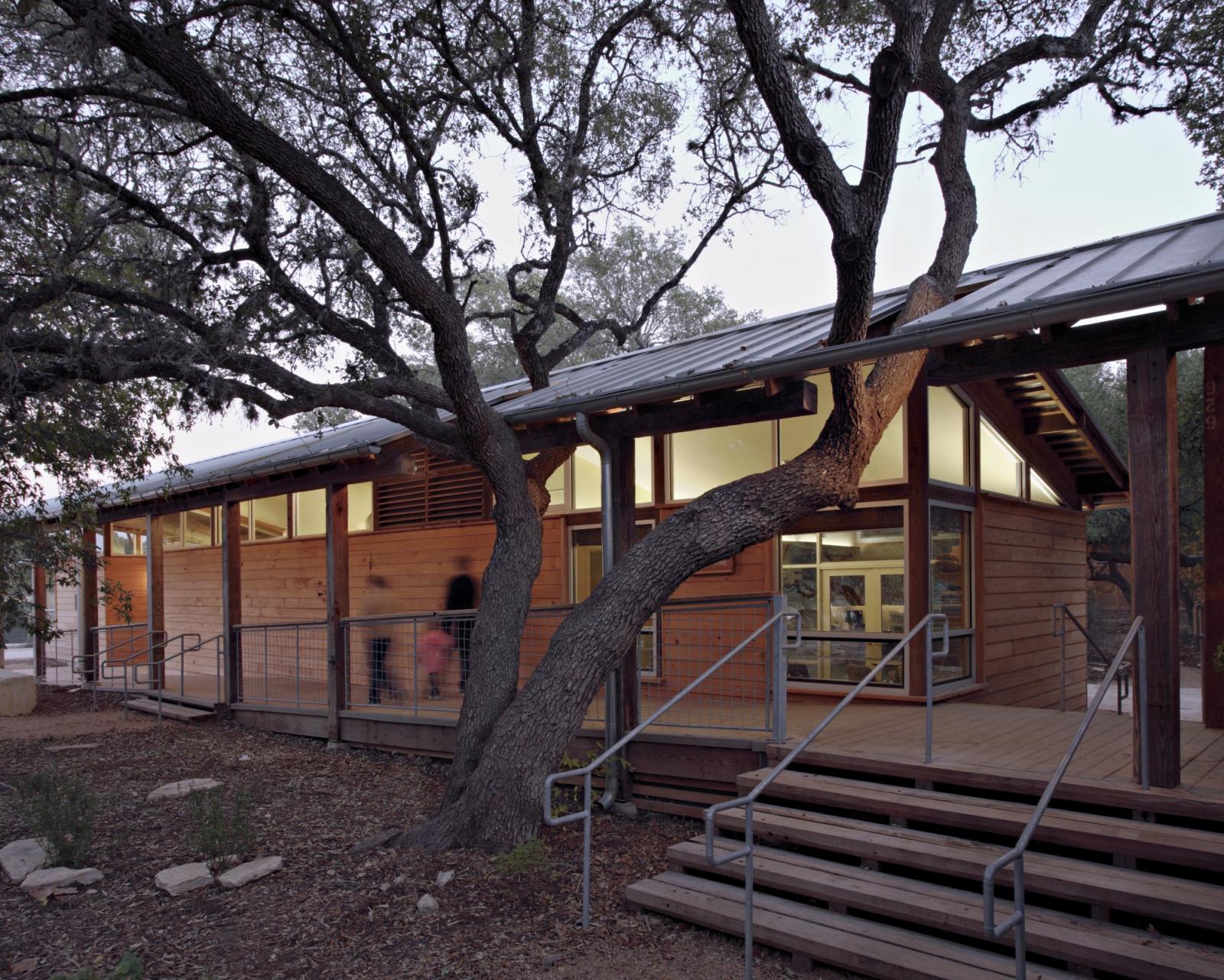 22004_N5_medium.jpg
22004_N20_medium.jpg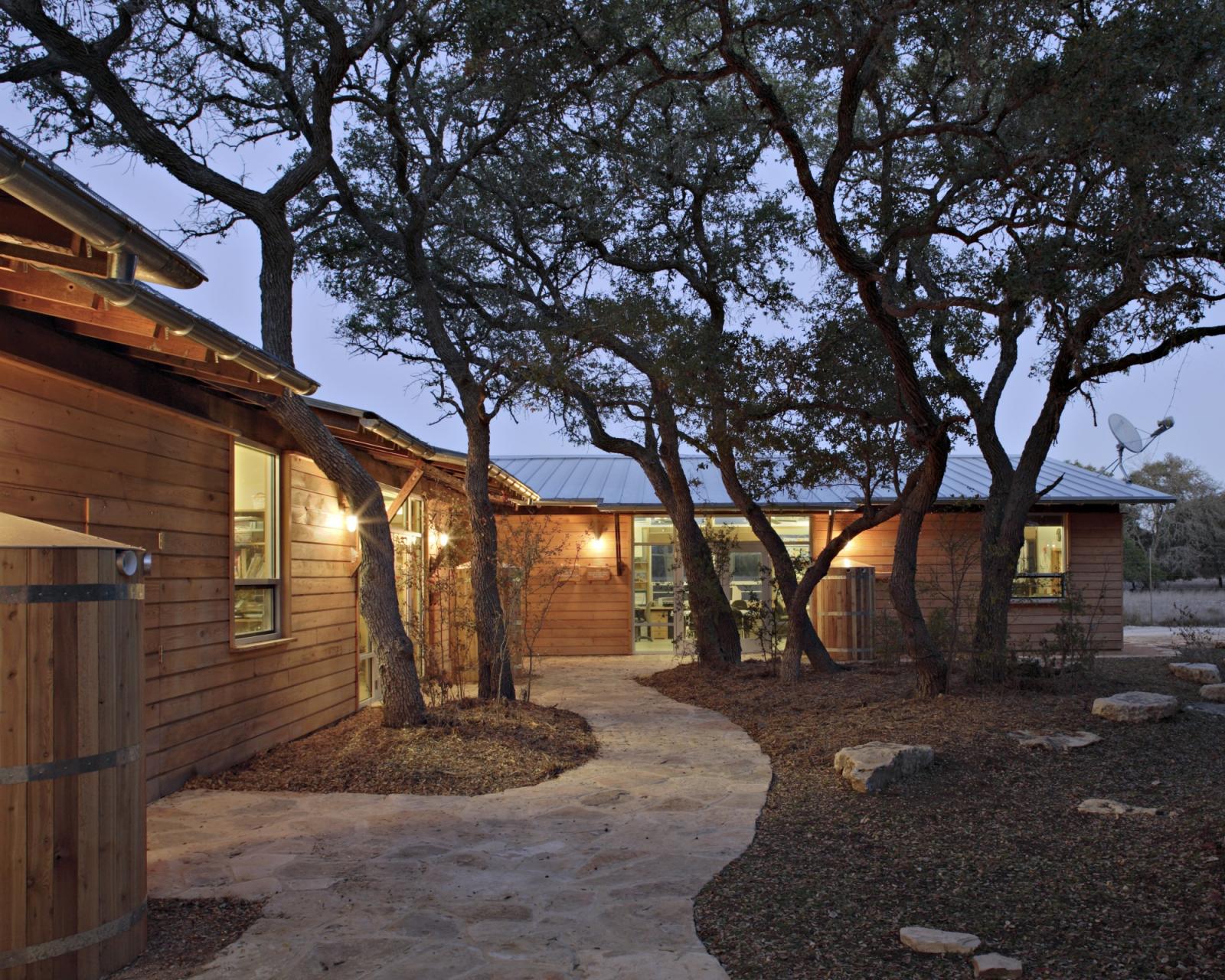 Cibolo-Vertical.jpg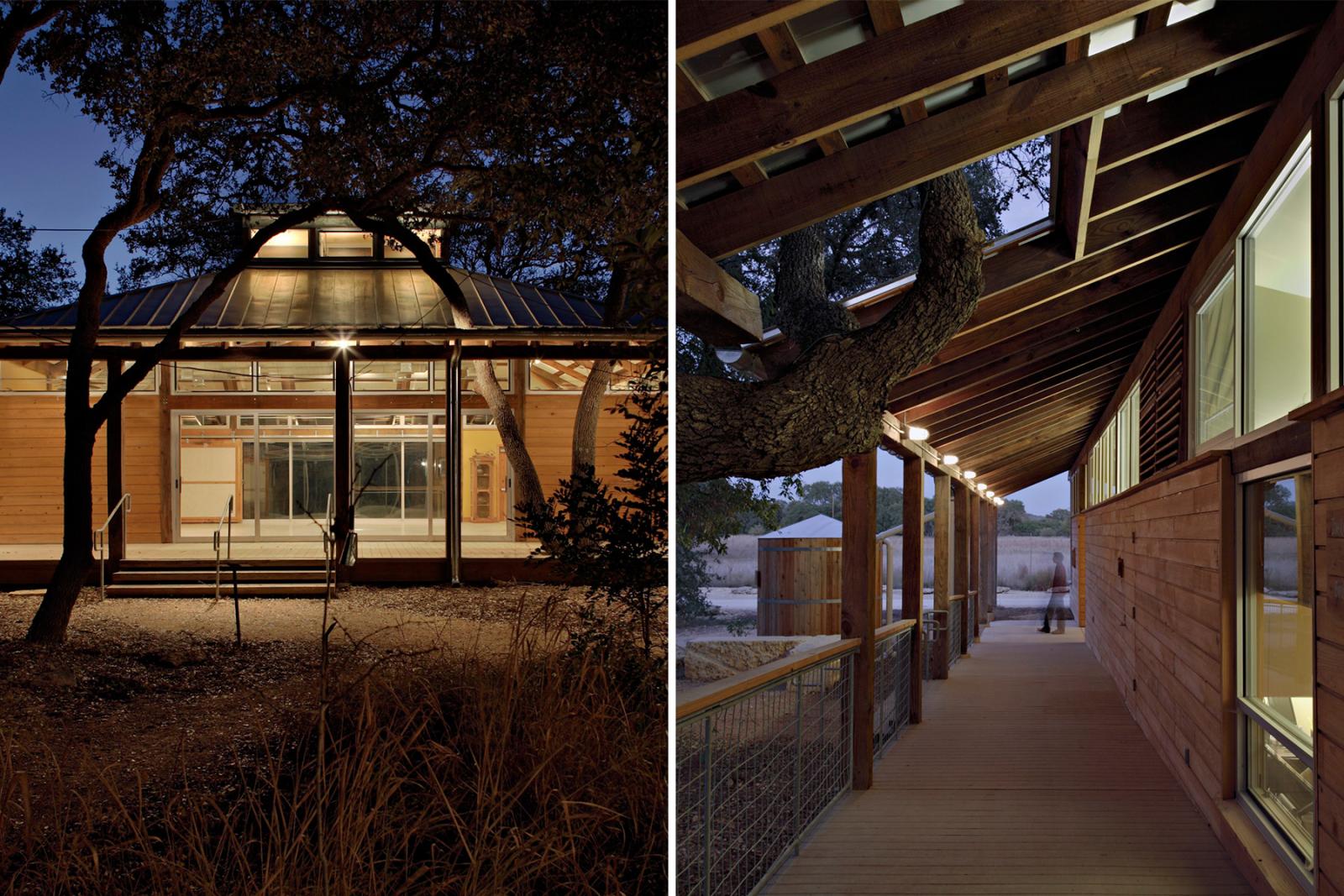 Awards
AIA San Antonio Design Award