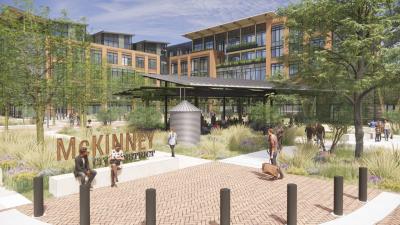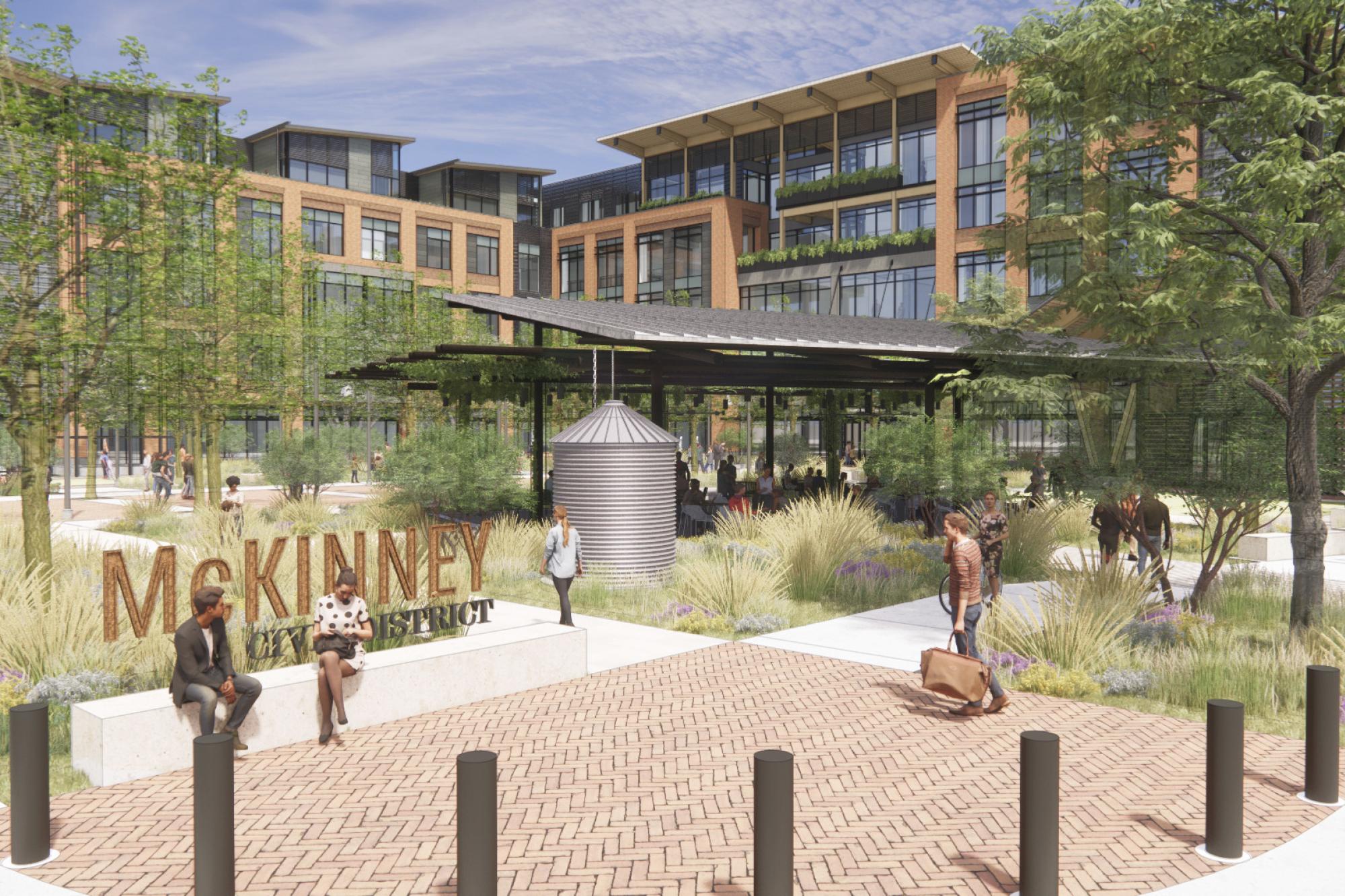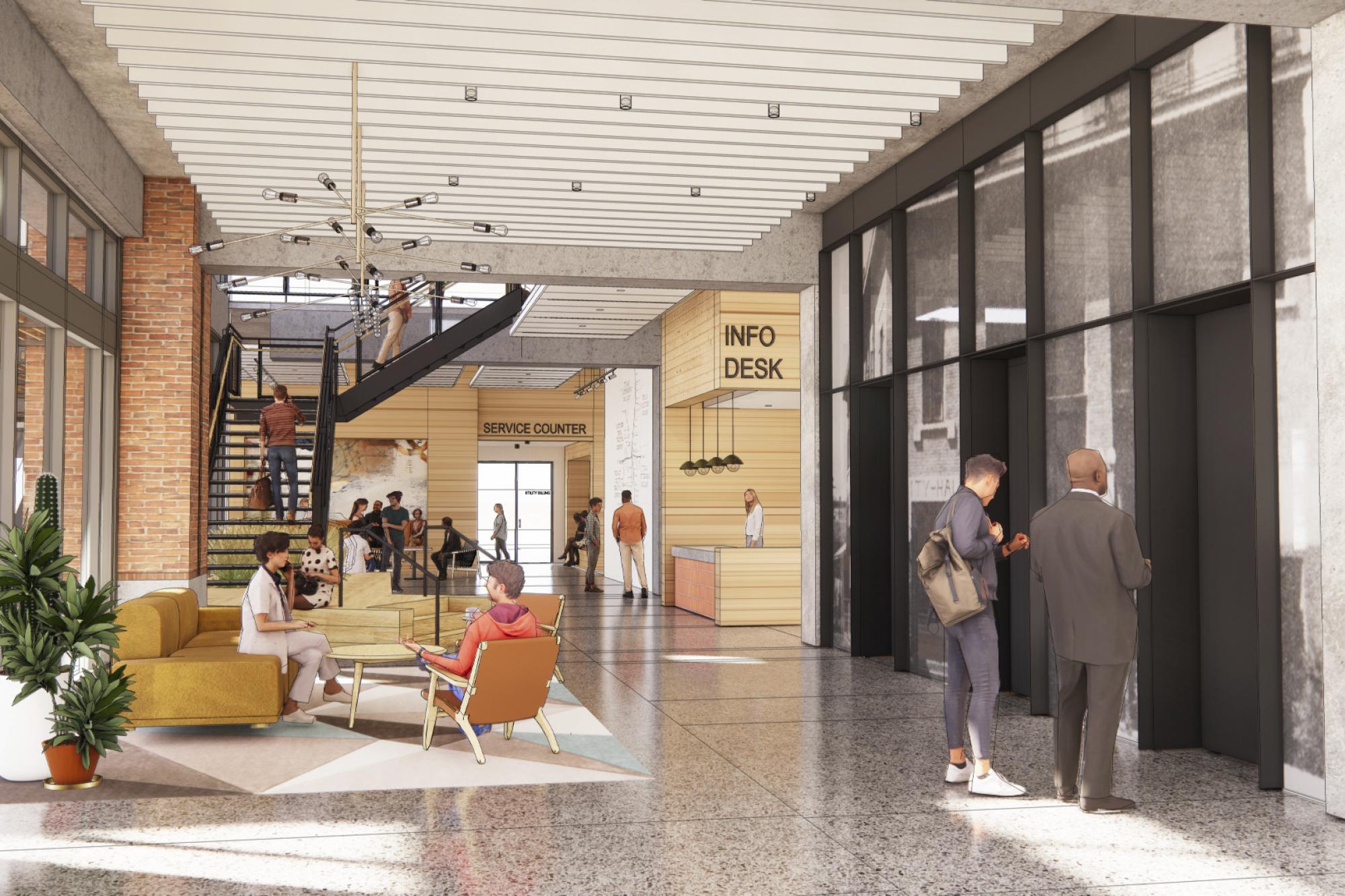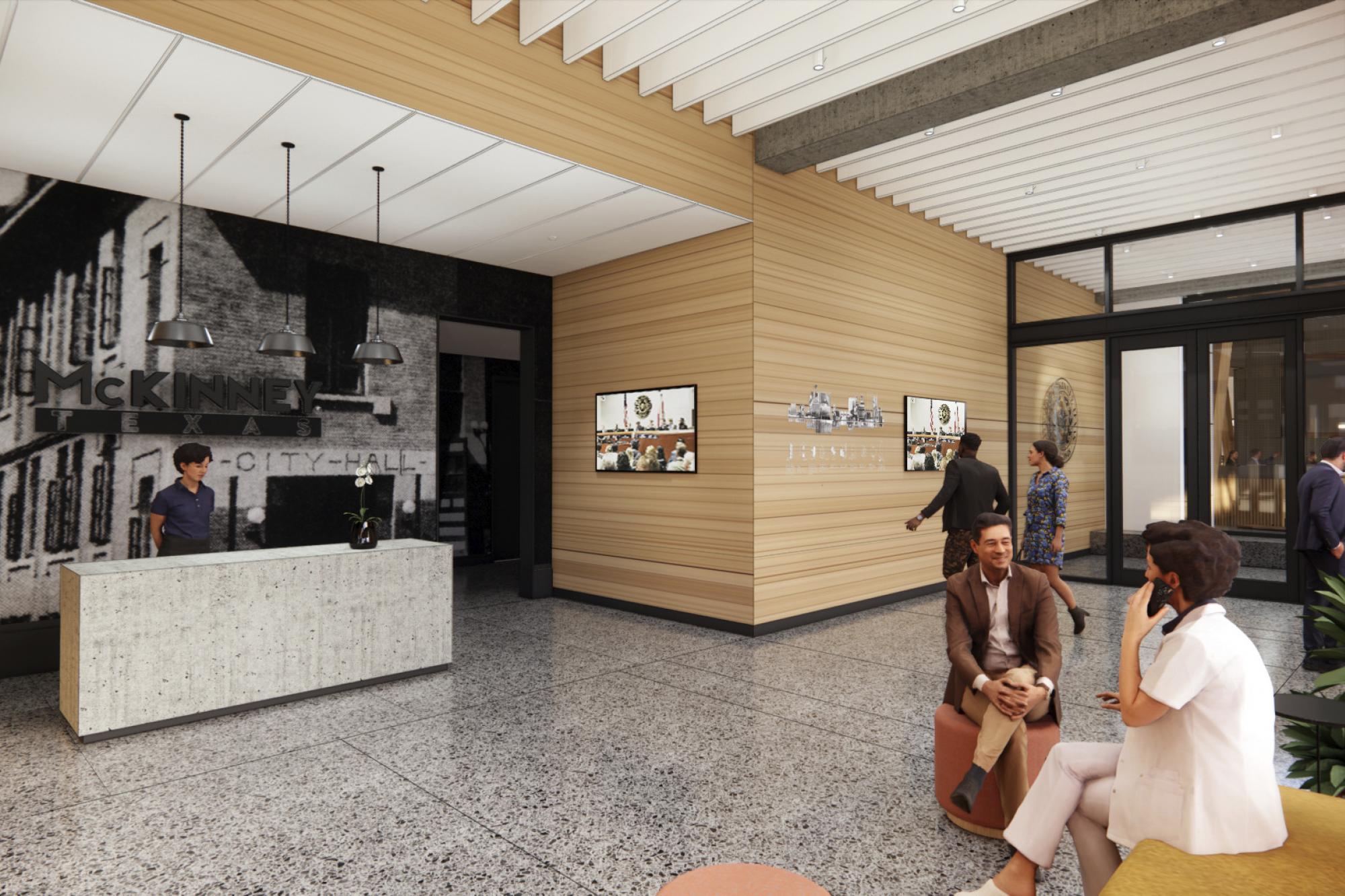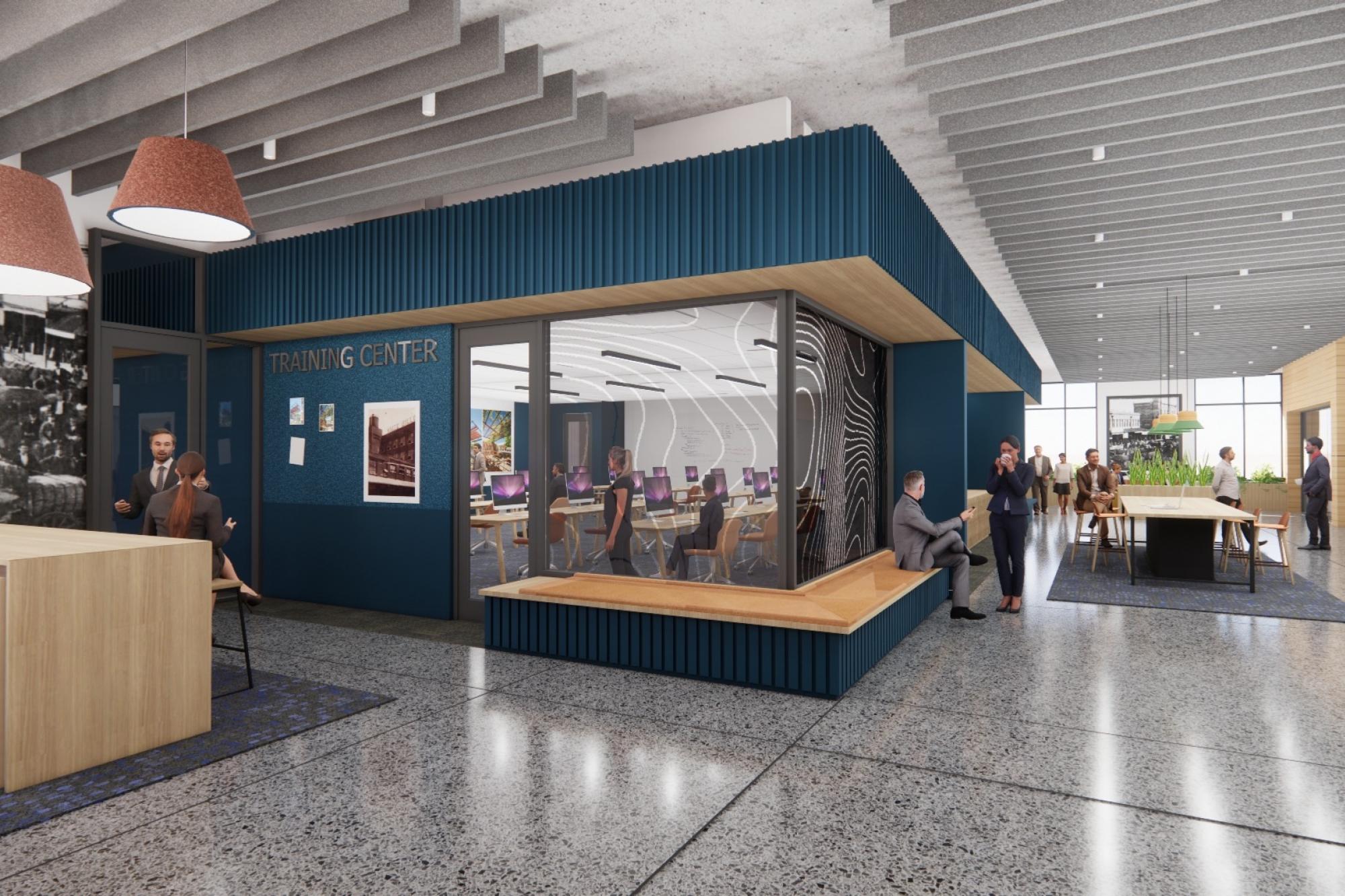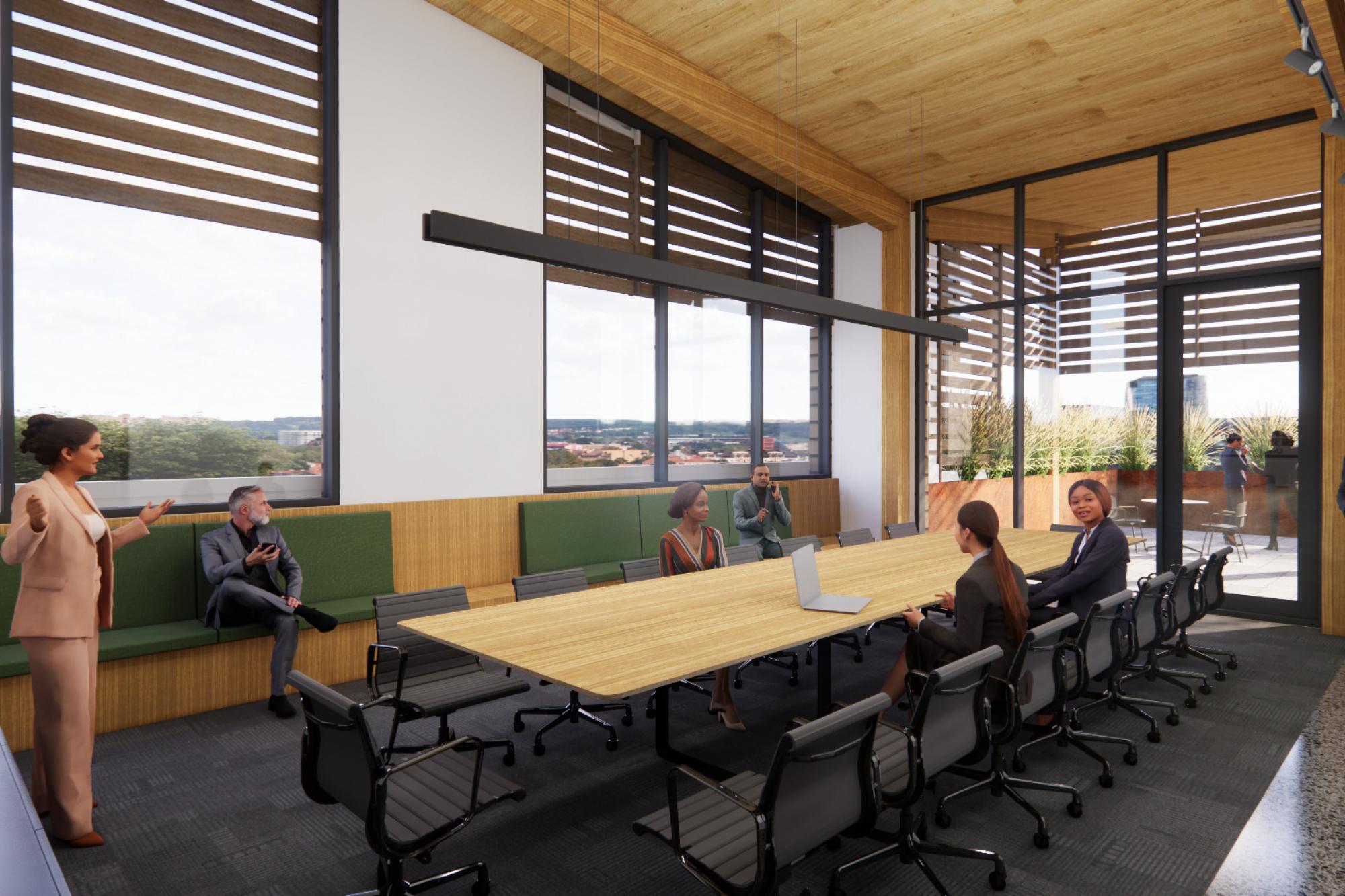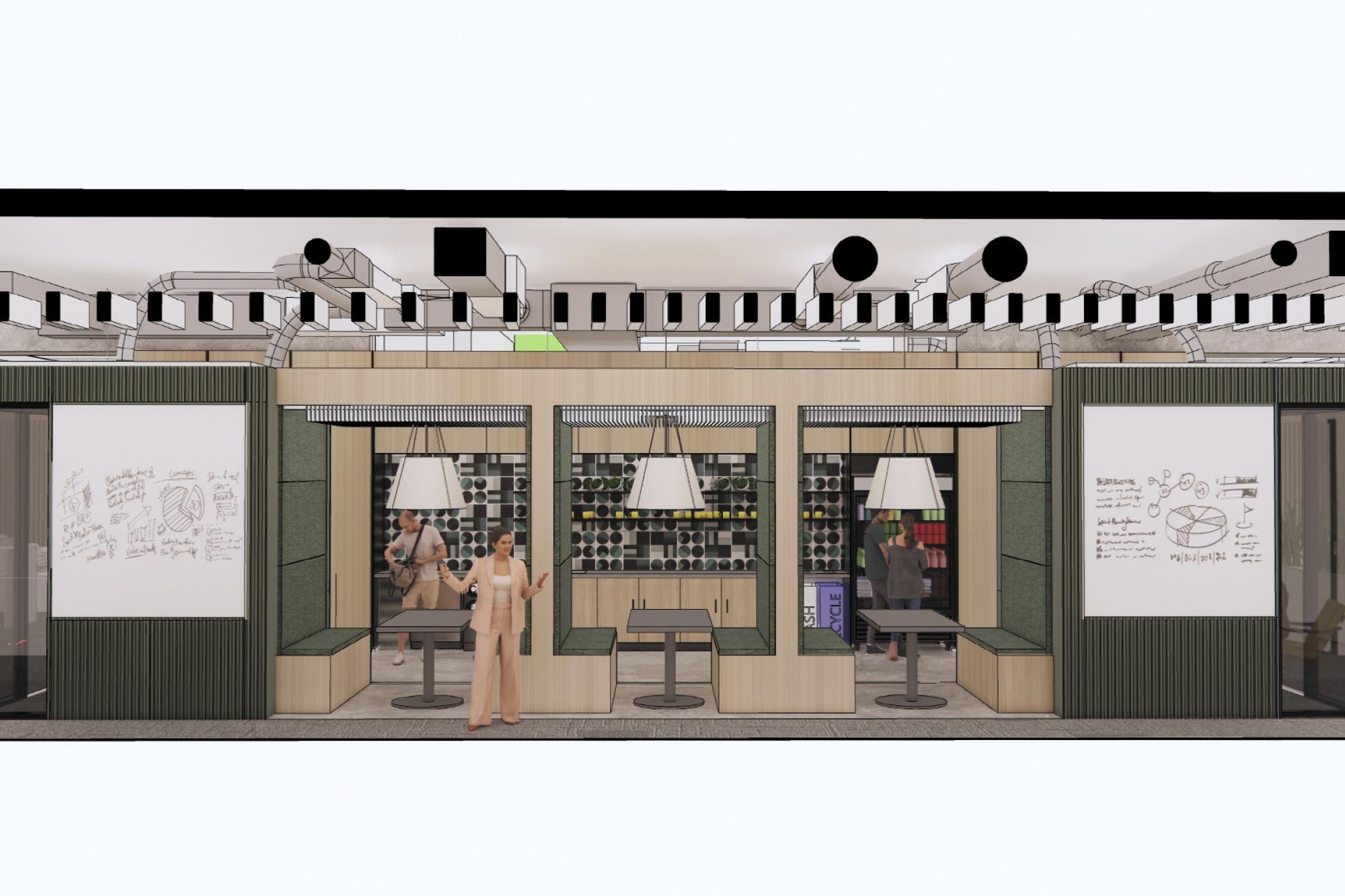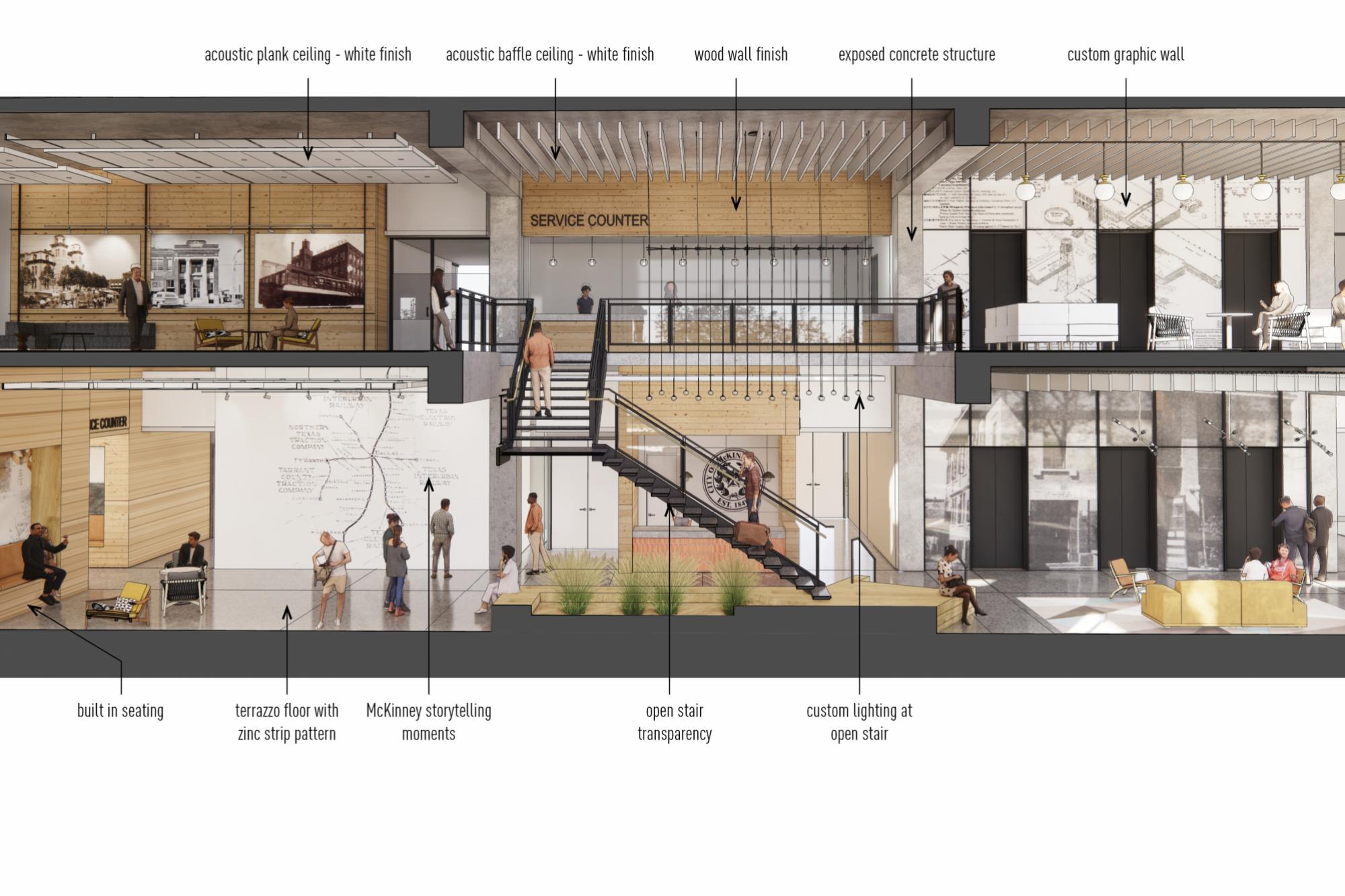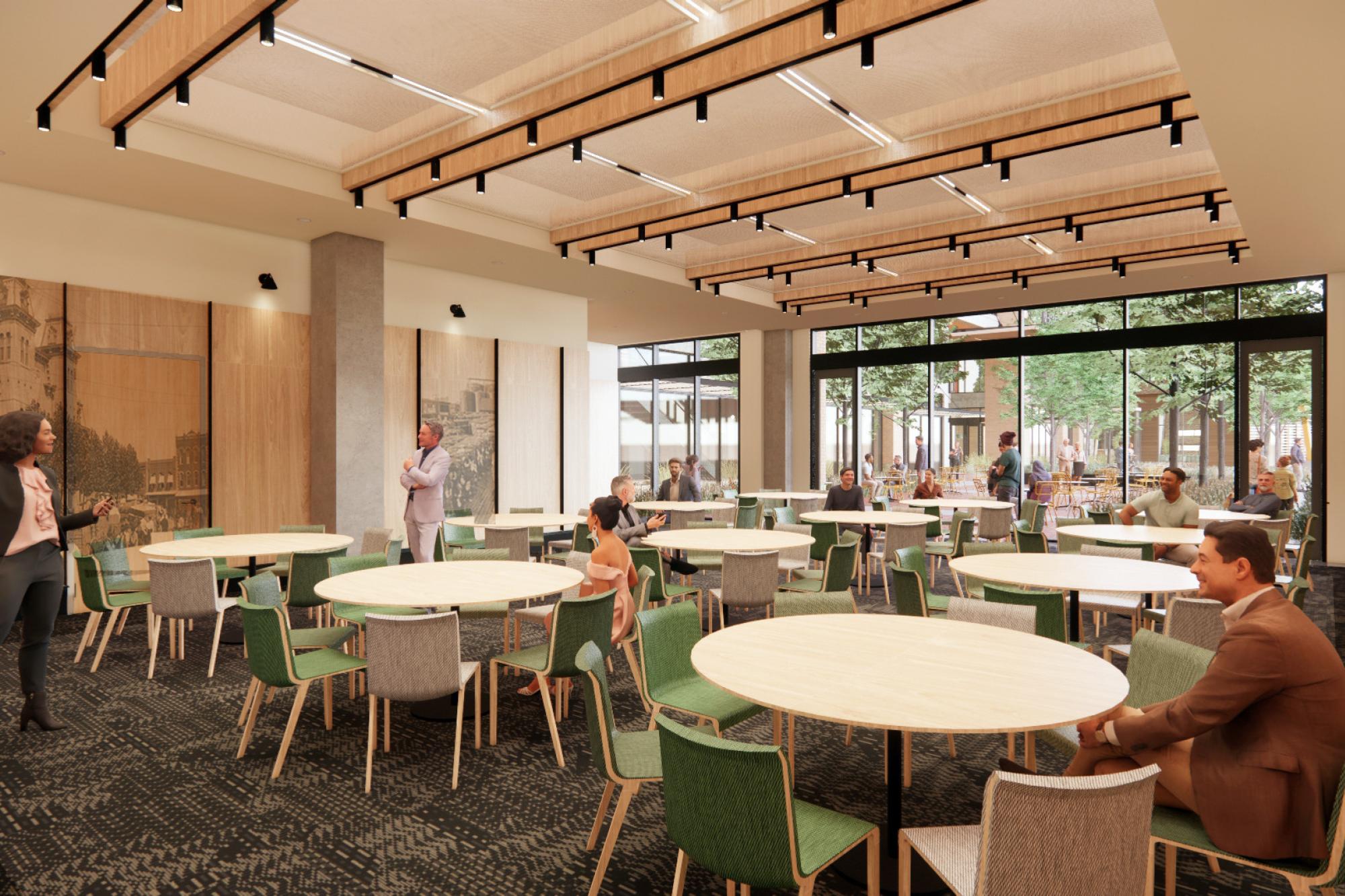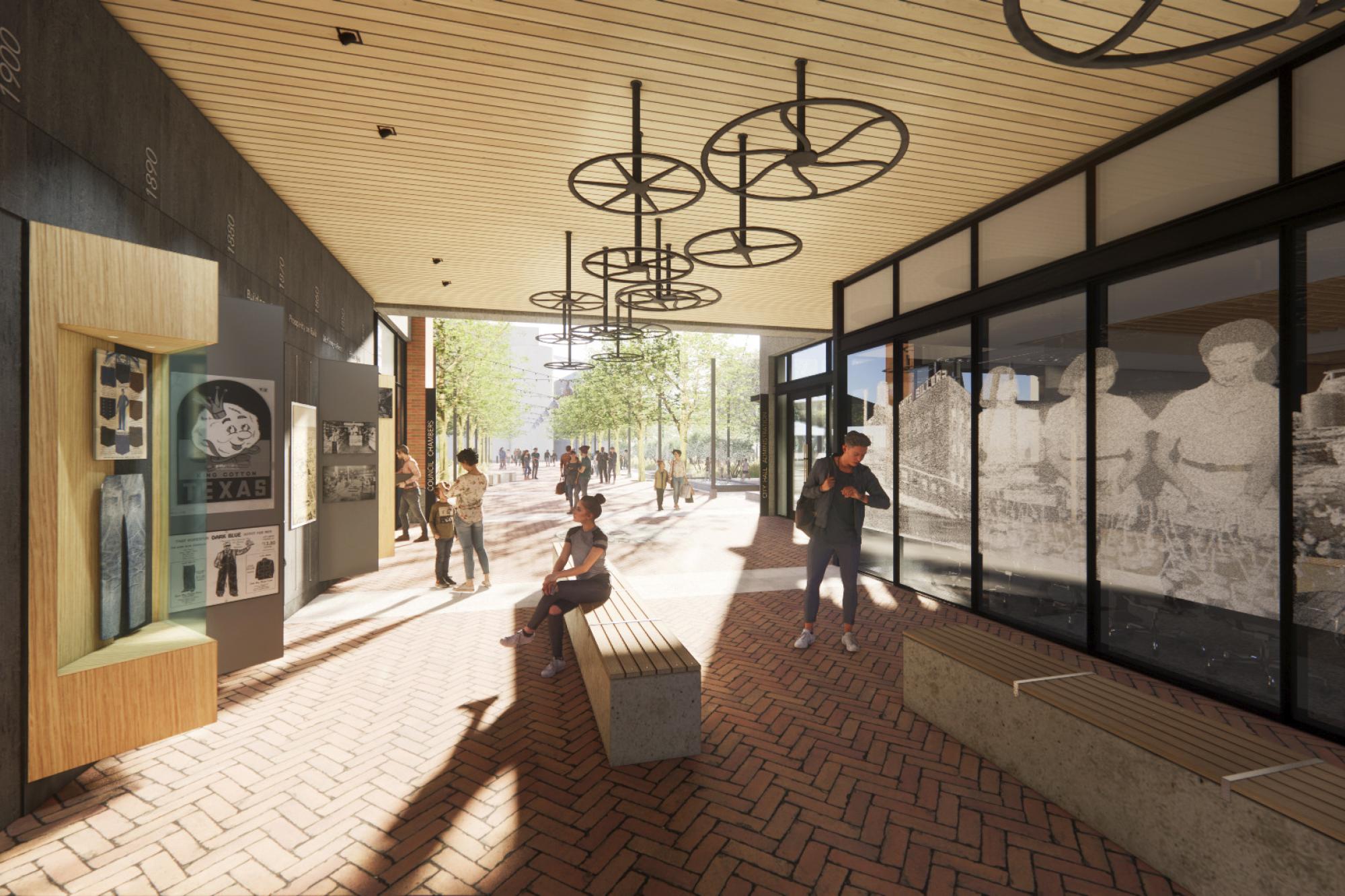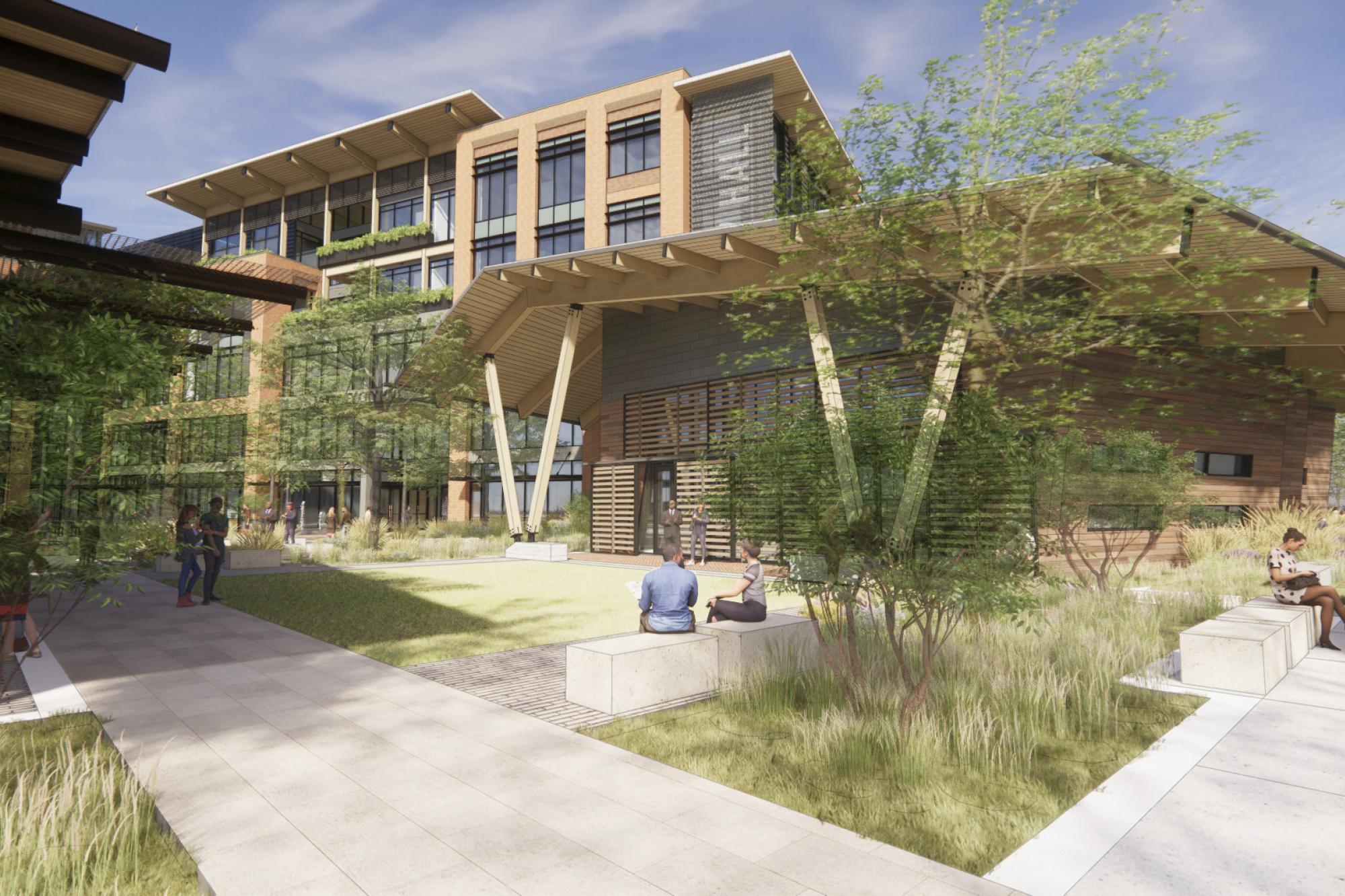 McKinney Municipal Complex
The goal of the complex is to include public and community spaces for City Council and citizens, as well as various City departments, to promote a sense of community, inclusion, and collaboration. The district will reflect the character of the existing downtown on the west side of Highway 5 by mirroring the framework of a 200' x 200' city block. The new Municipal Complex will complement existing development and serve as a catalyst for redevelopment within the area.

Unique to this project, developed through workplace strategy, are collaborative collisions: workspace environments planned for collaboration and transparency. Our client believes that coming across what others are working on, as they work on it, can spark ideas, spur creativity, and inspire innovation. The design speaks to these ideals and includes social stairways, an IT hangout, and coffee intentionally placed for cross-pollination of departments.

The Municipal Complex will be centered around multi-purpose community spaces, both indoors and outdoors, with the potential of a City Council Chambers that is separate to promote use by the community. The design of the Municipal Complex will also incorporate green space, connections to the City's hike & bike trail network, and Old Settler's Park. Currently under Construction.
Mckinney1.jpg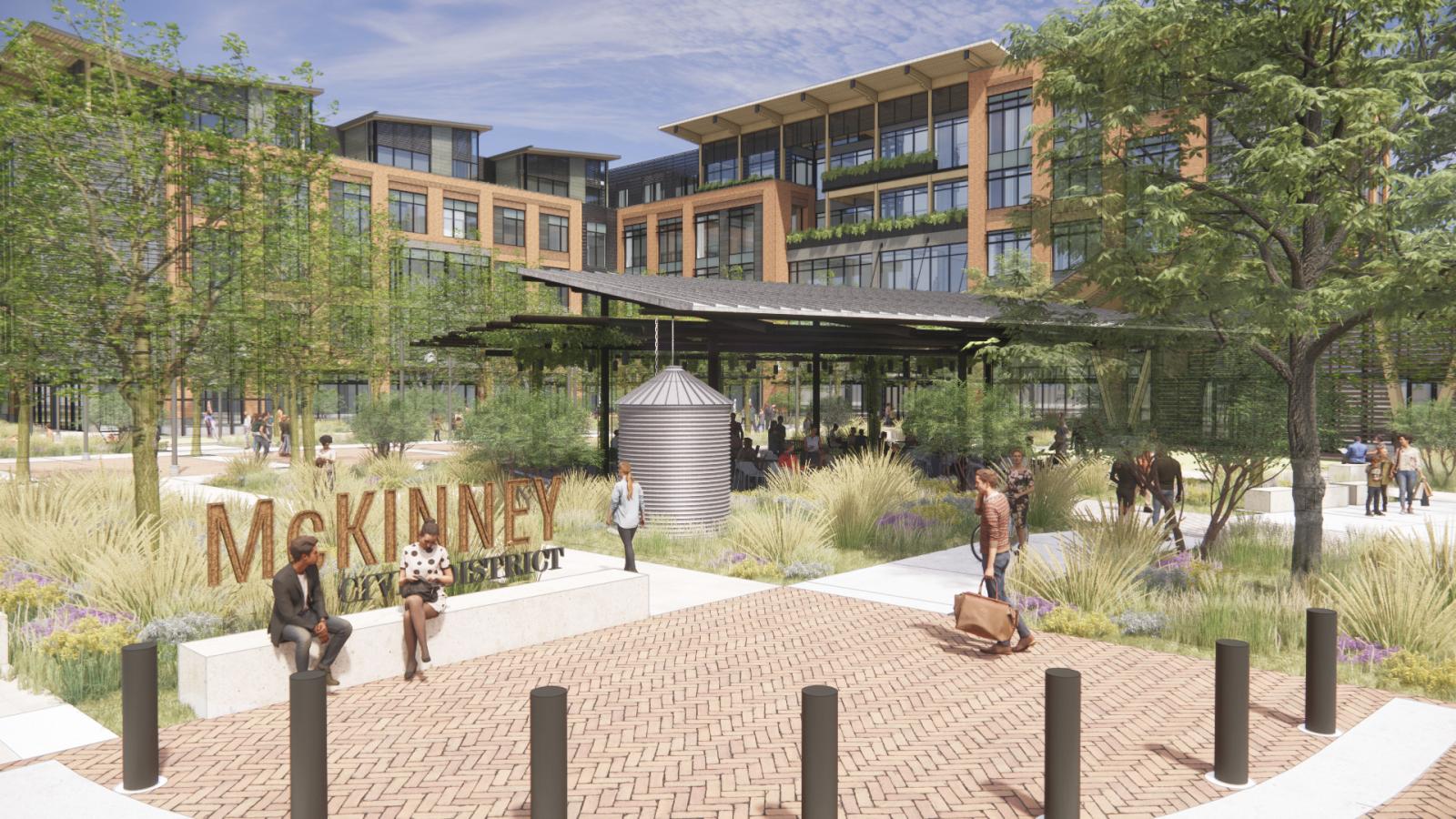 Mckinney2.jpg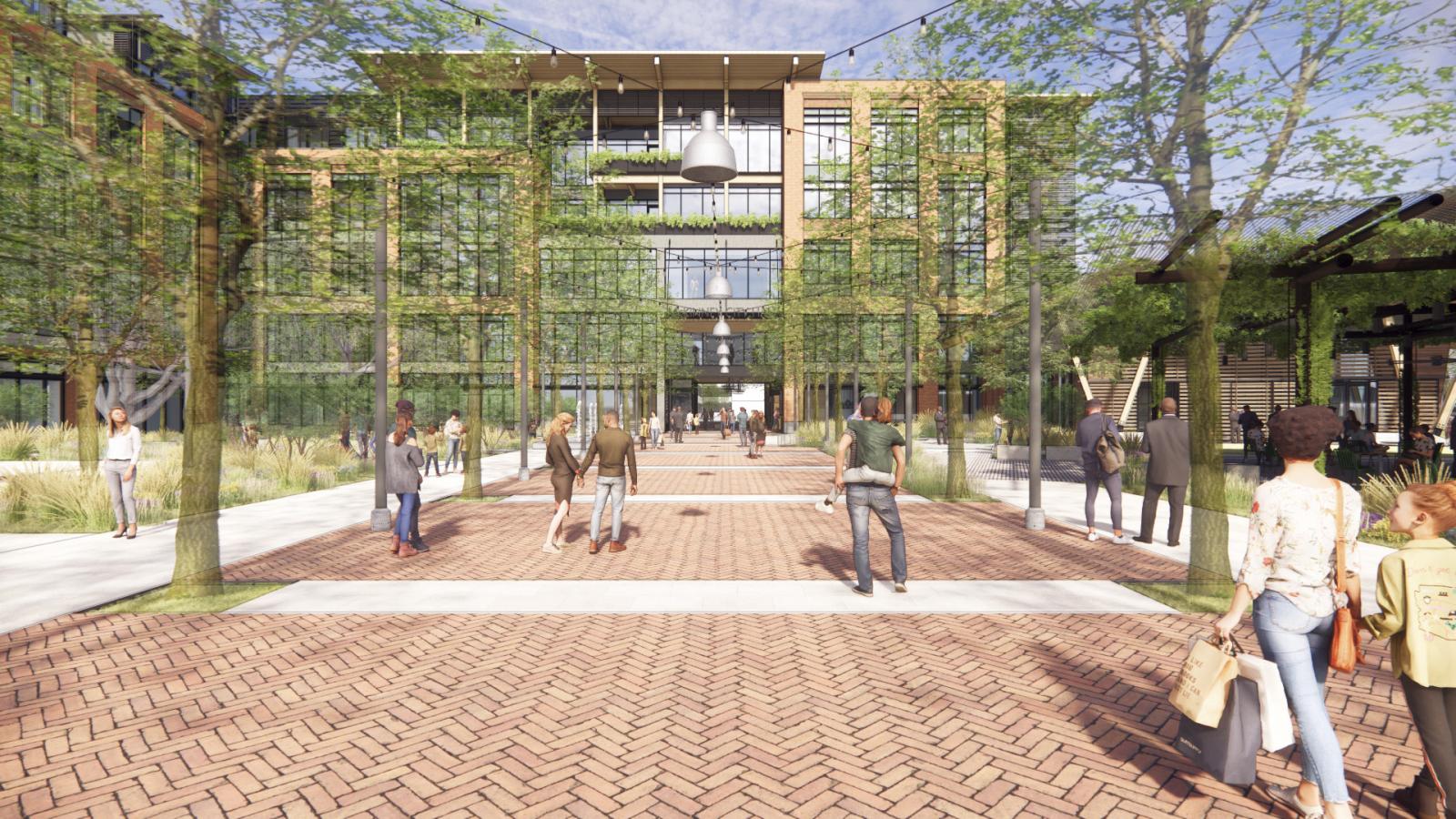 Mckinney3.jpg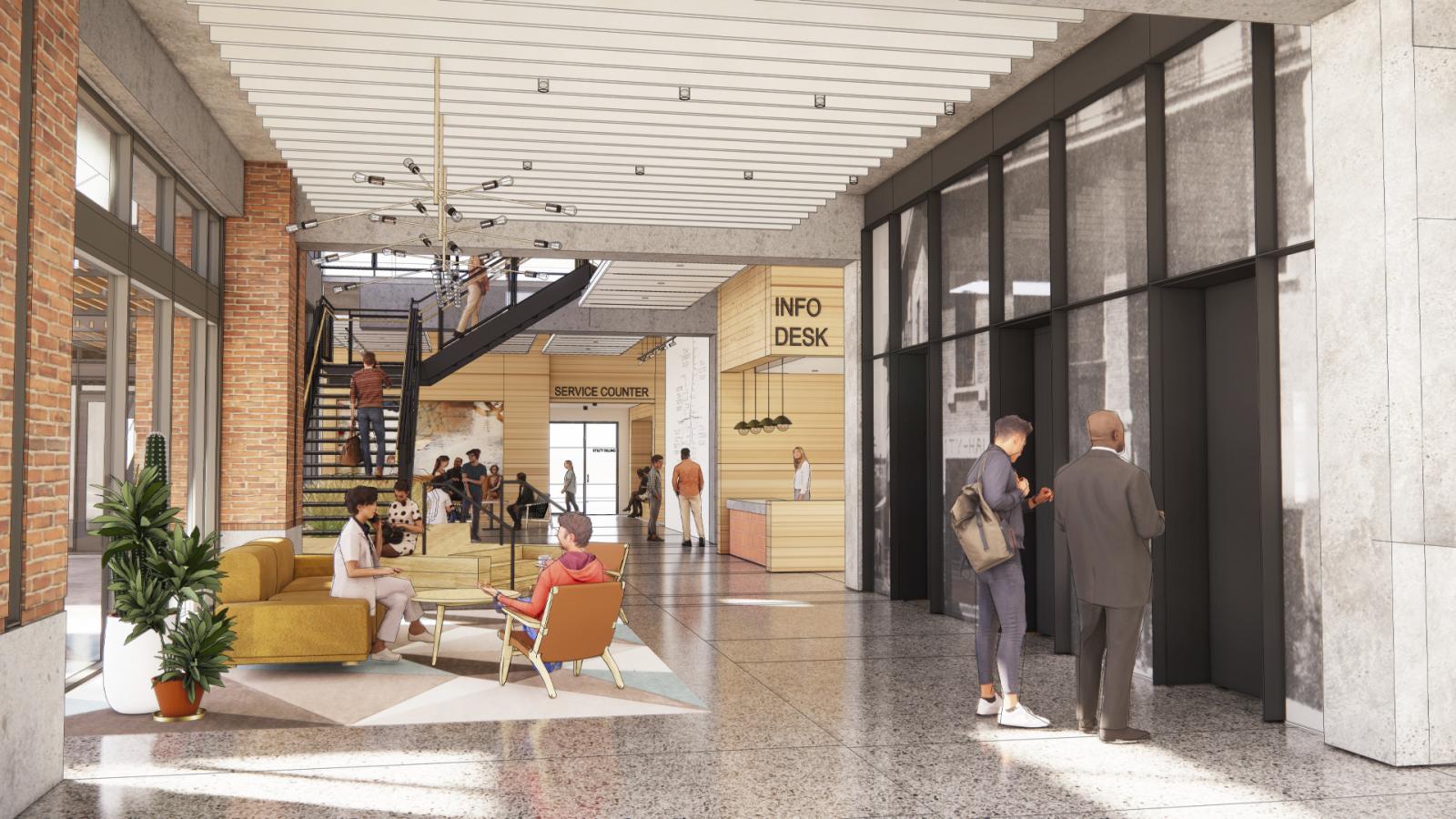 Mckinney6.jpg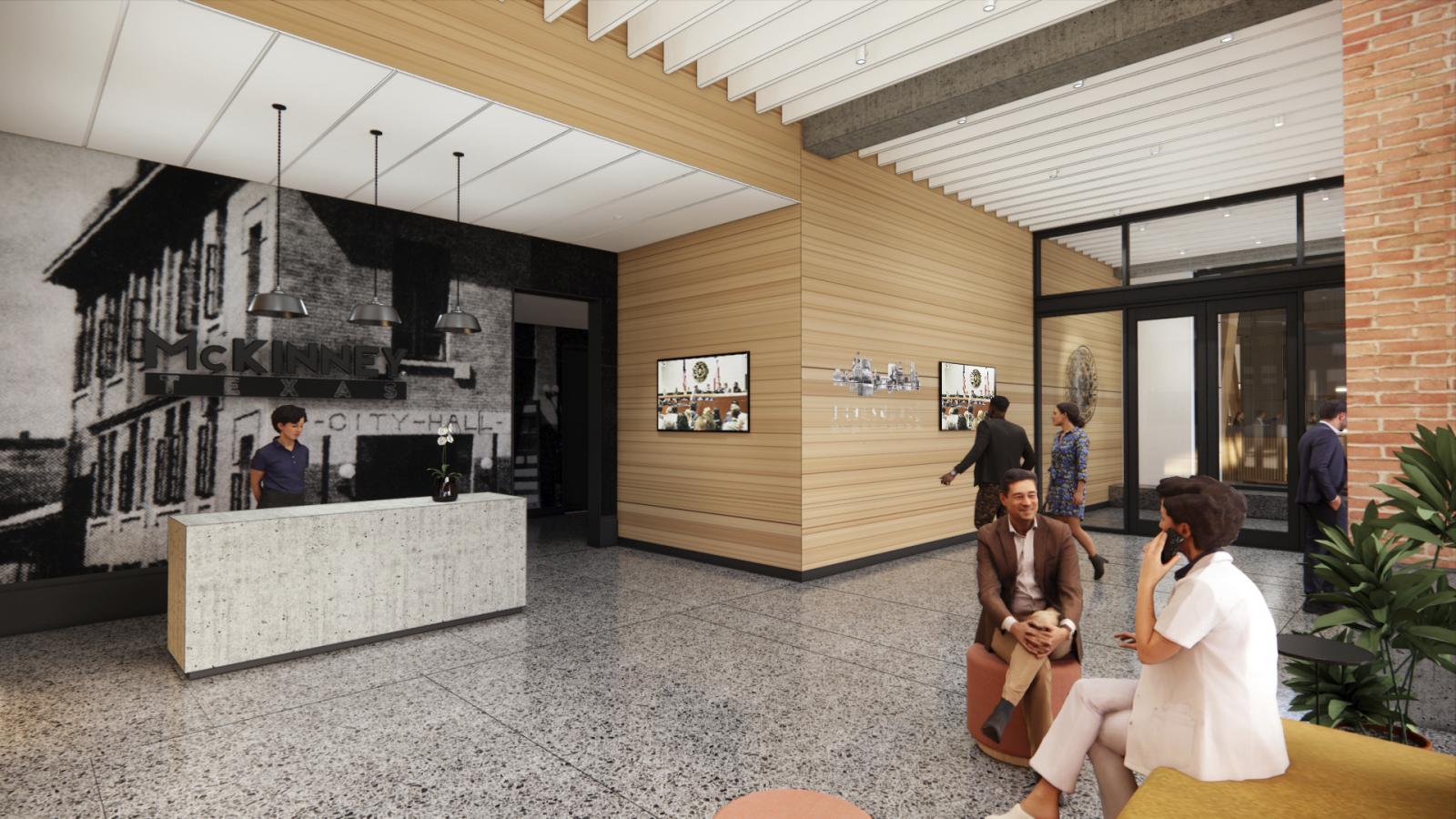 Mckinney5.jpg
Mckinney4.jpg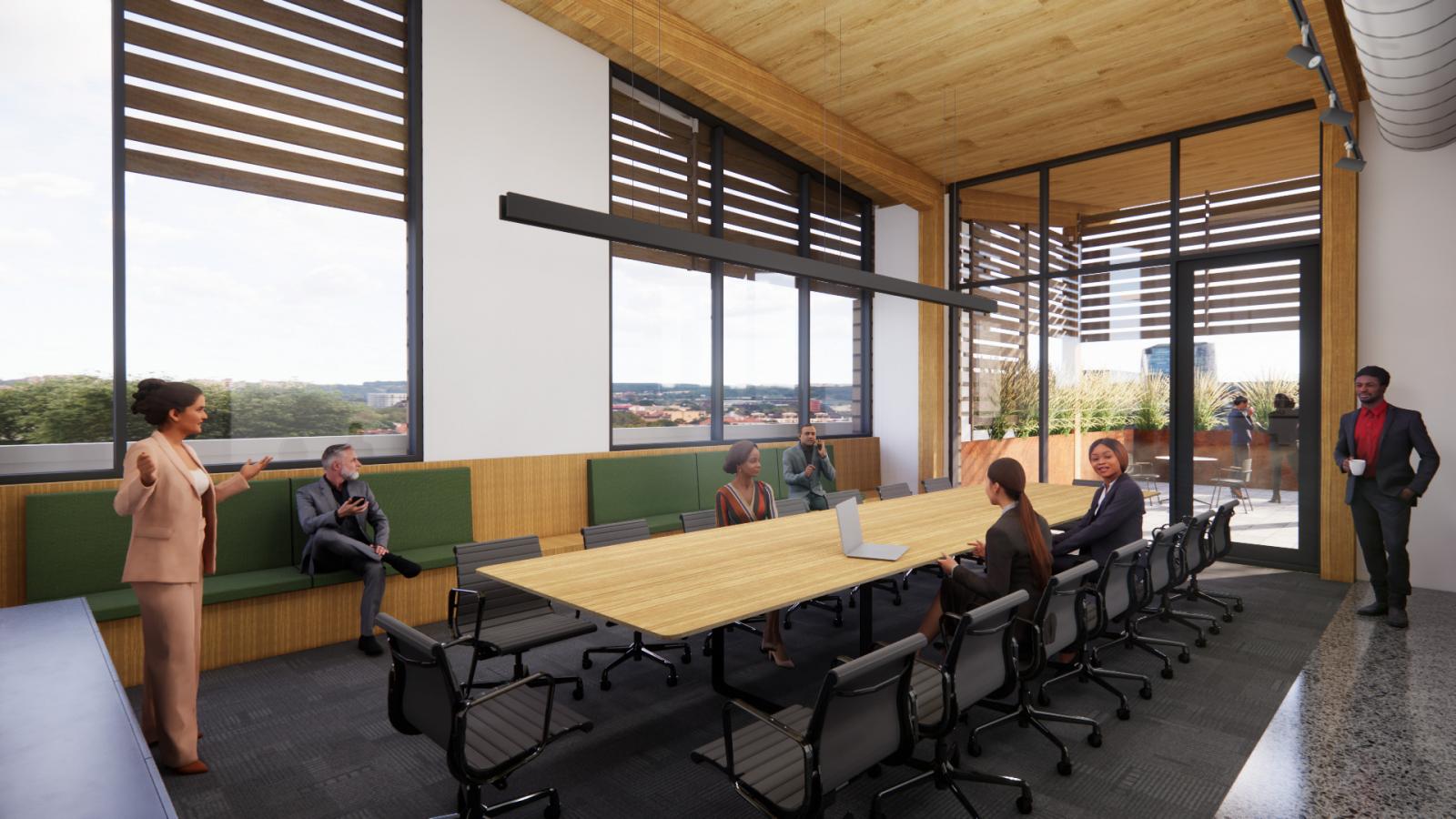 Mckinney8.jpg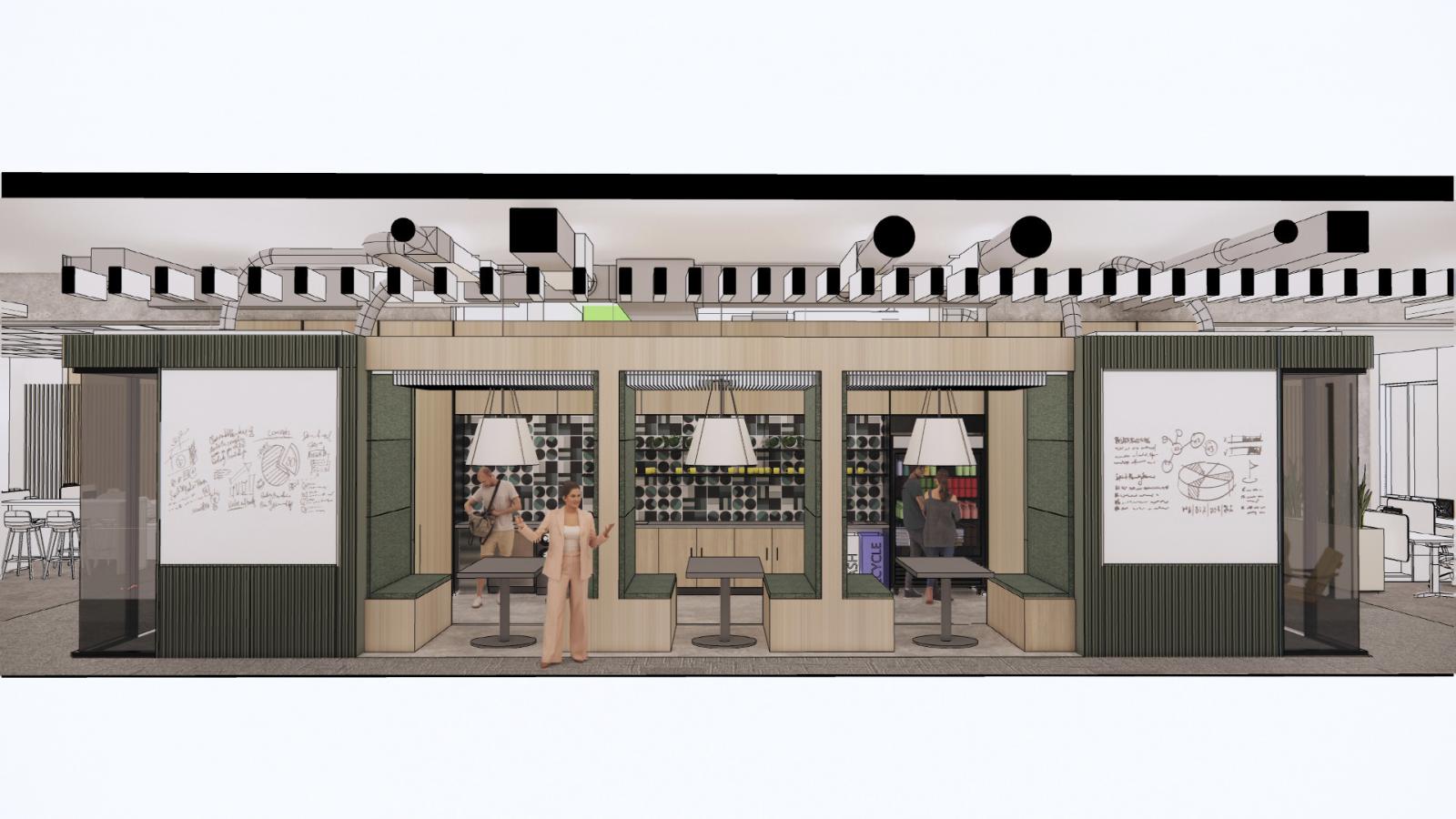 20156_P_N19_board.jpg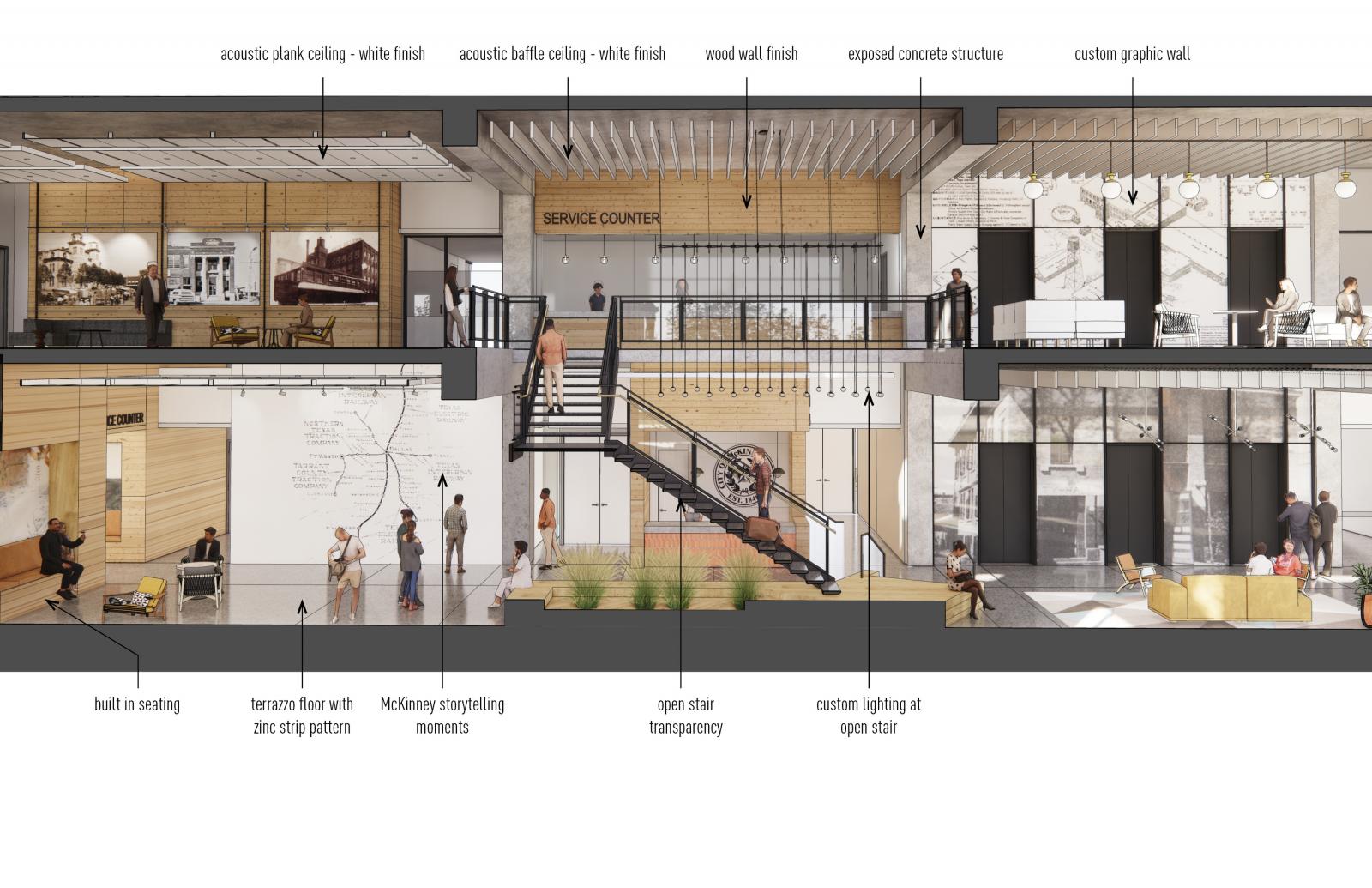 Mckinney7.jpg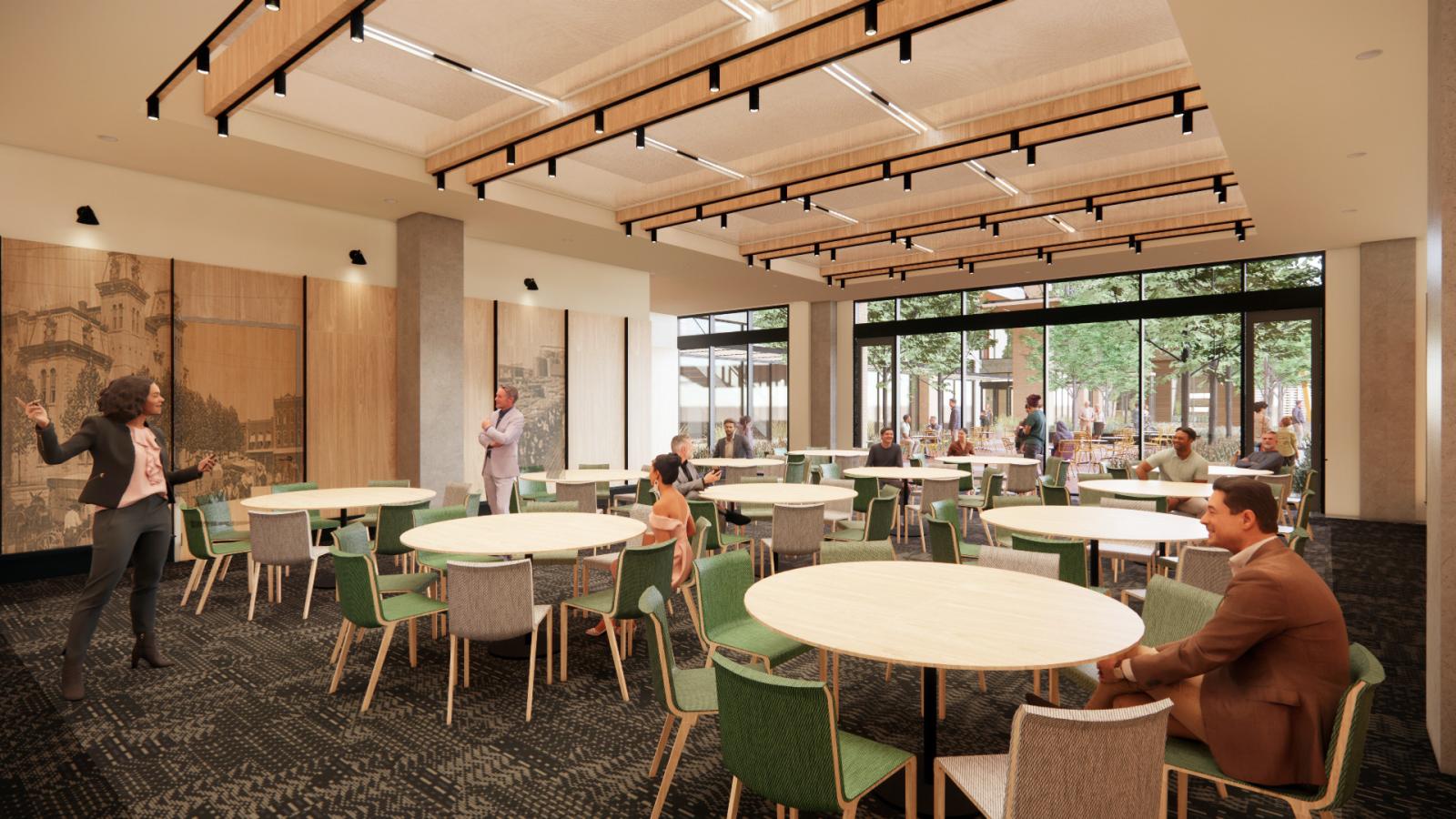 20156_P_N15_board.jpg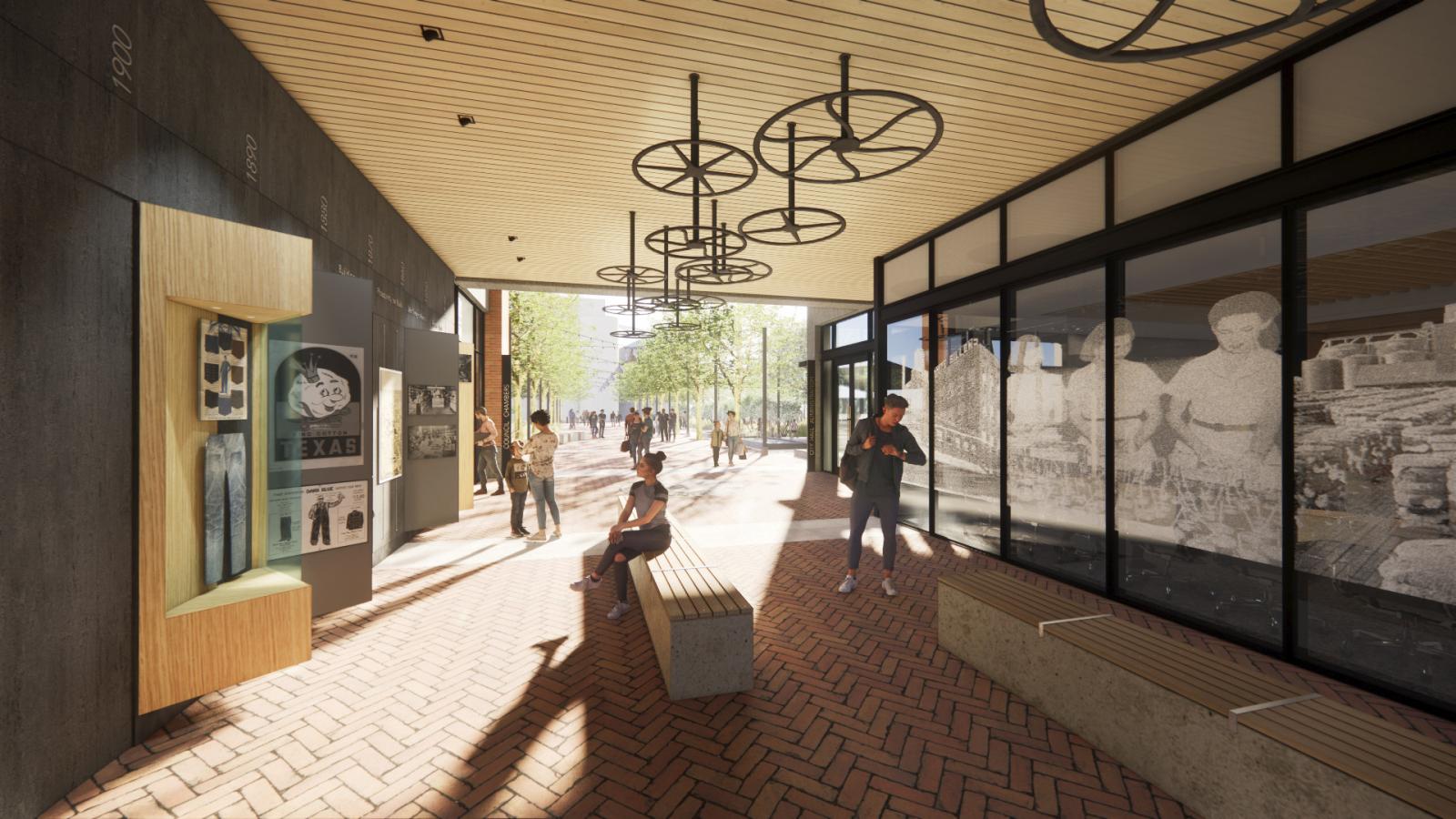 20156_P_N11_board.jpg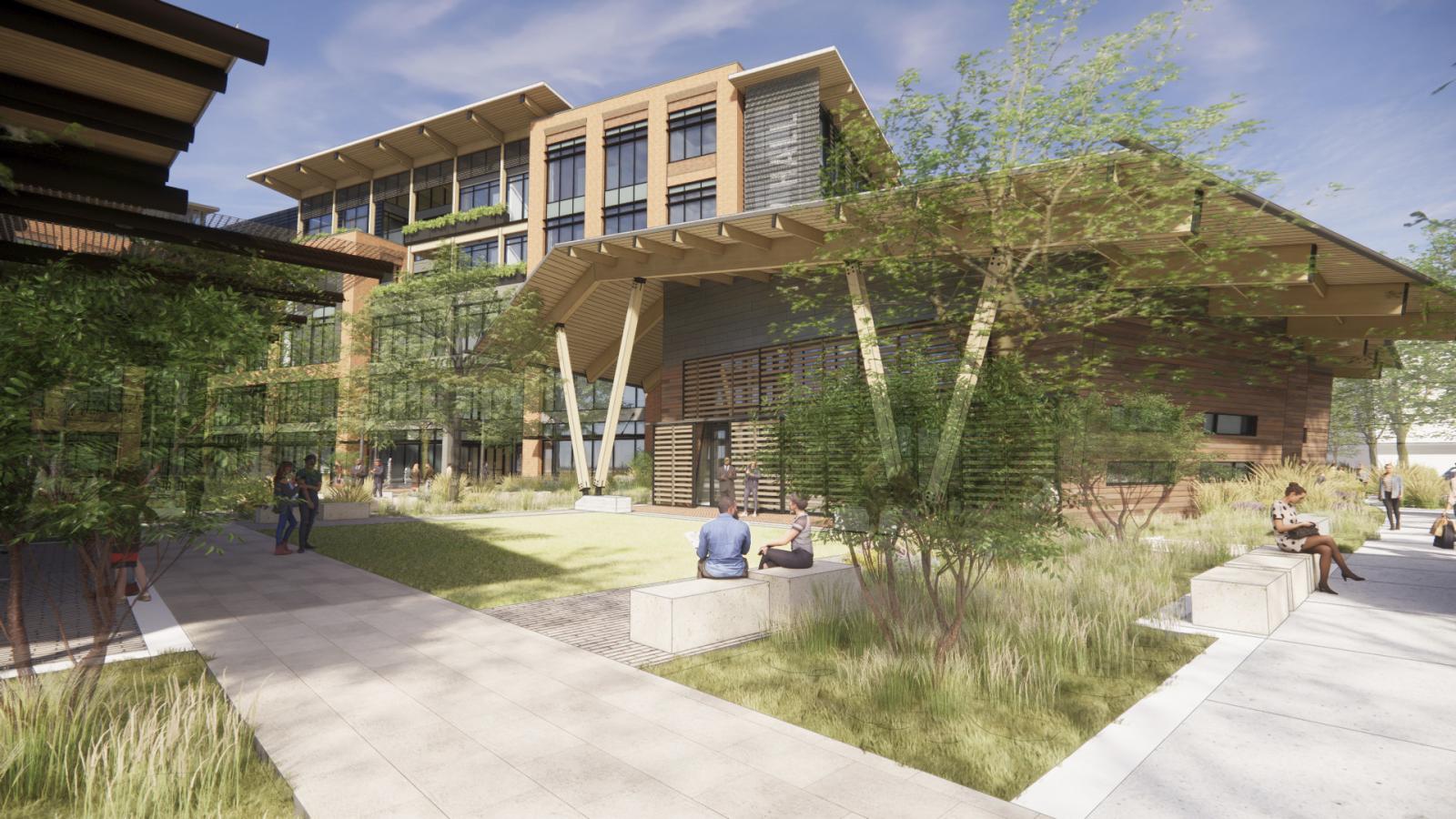 20156_P_N12_board.jpg
Project Size
Conditioned: 180,000 sq. ft.
A joint venture partnership with Park Hill, Architect of  Record