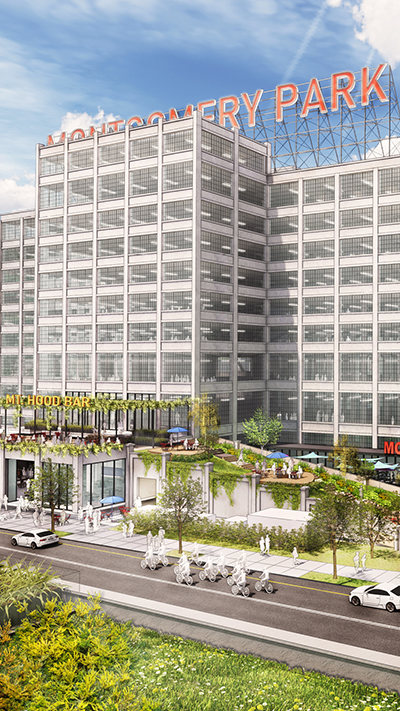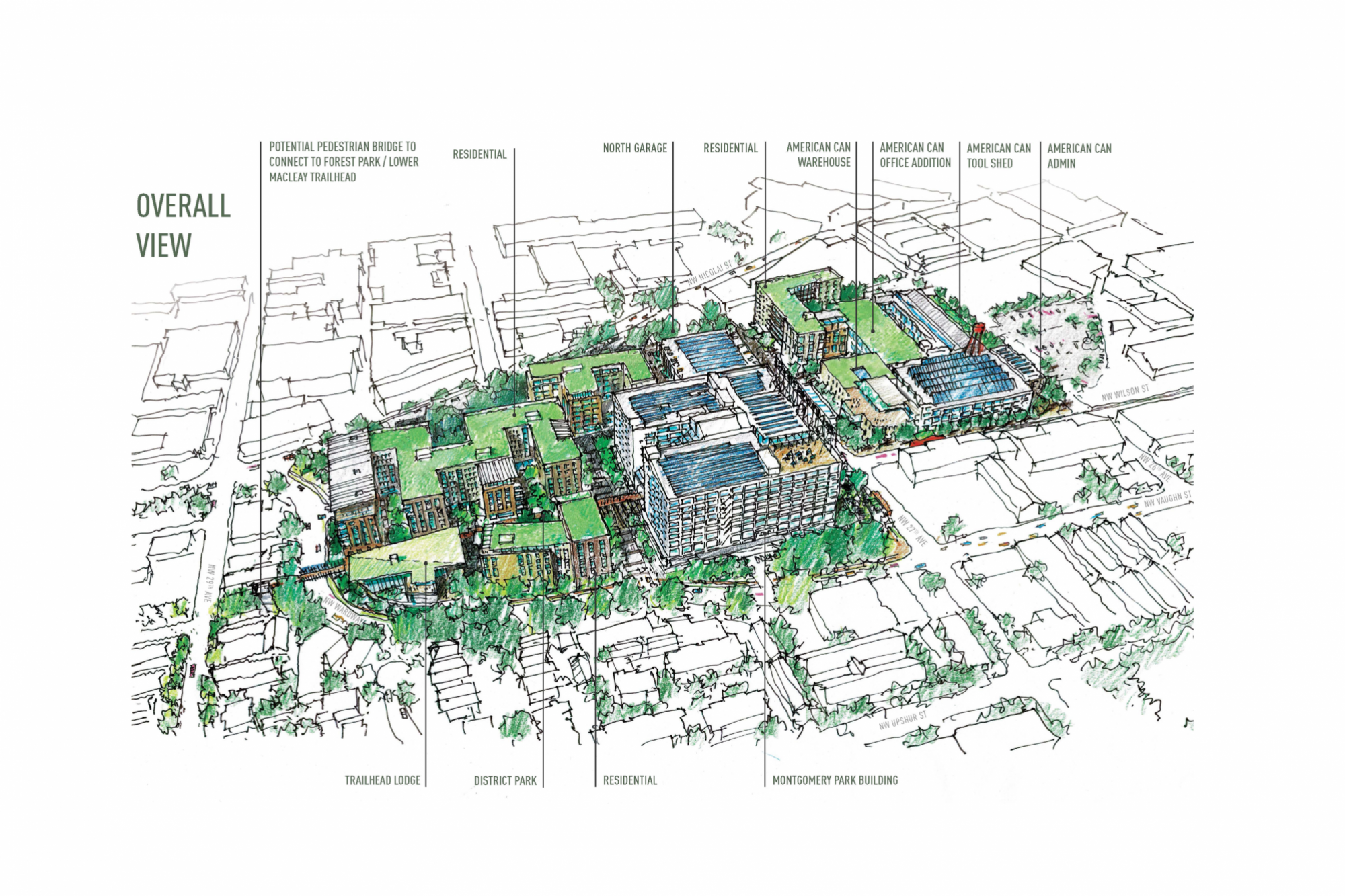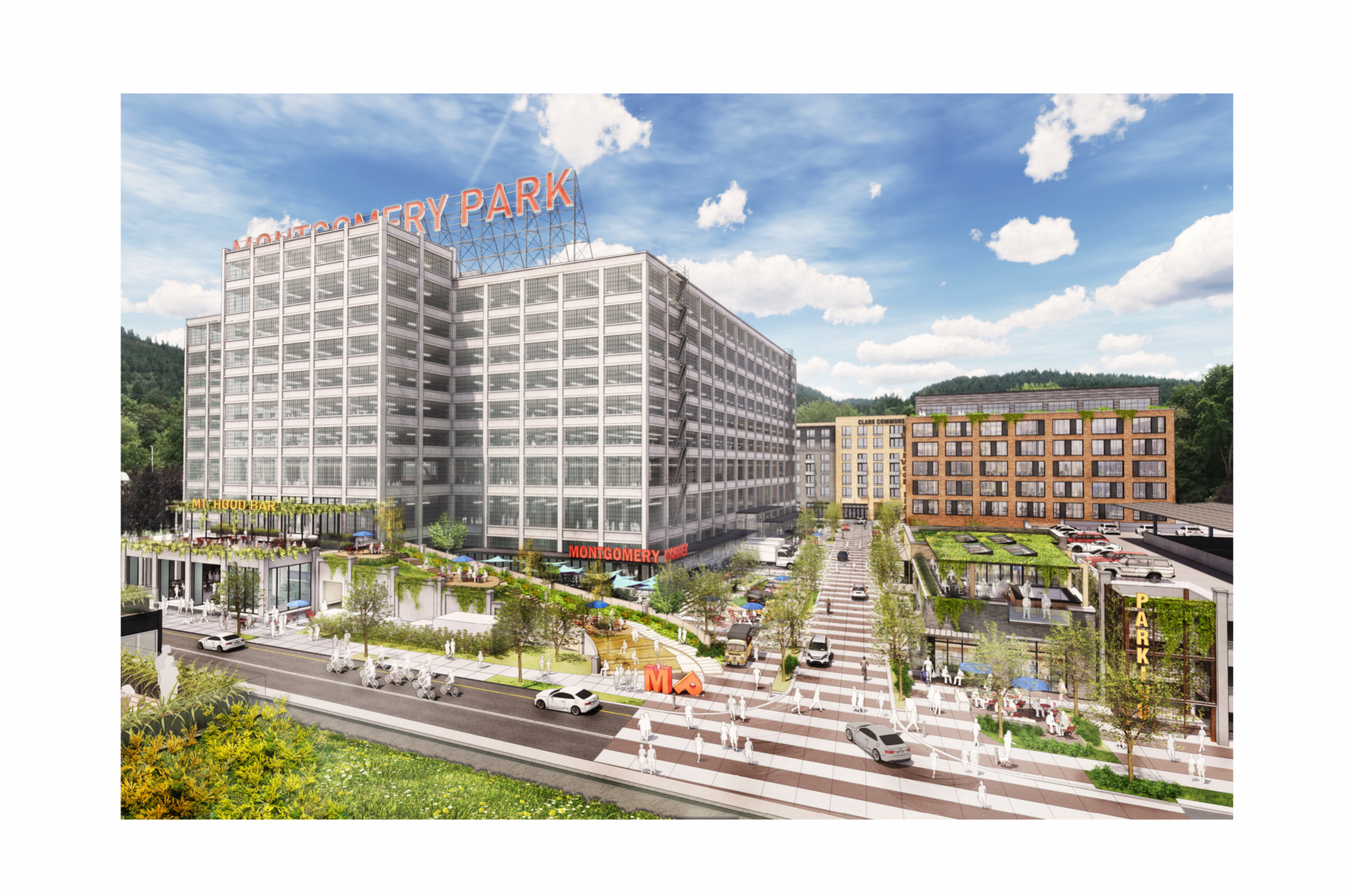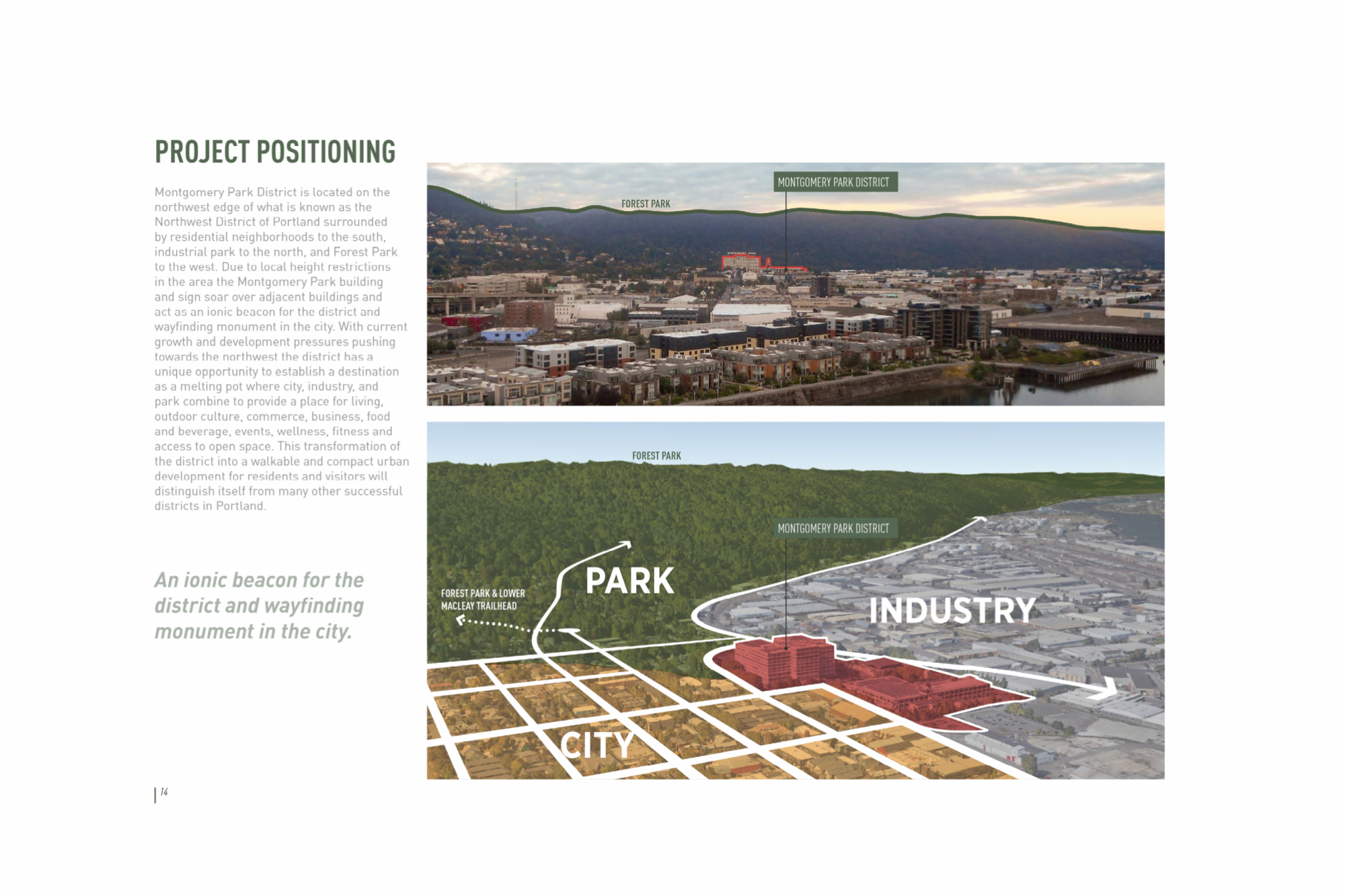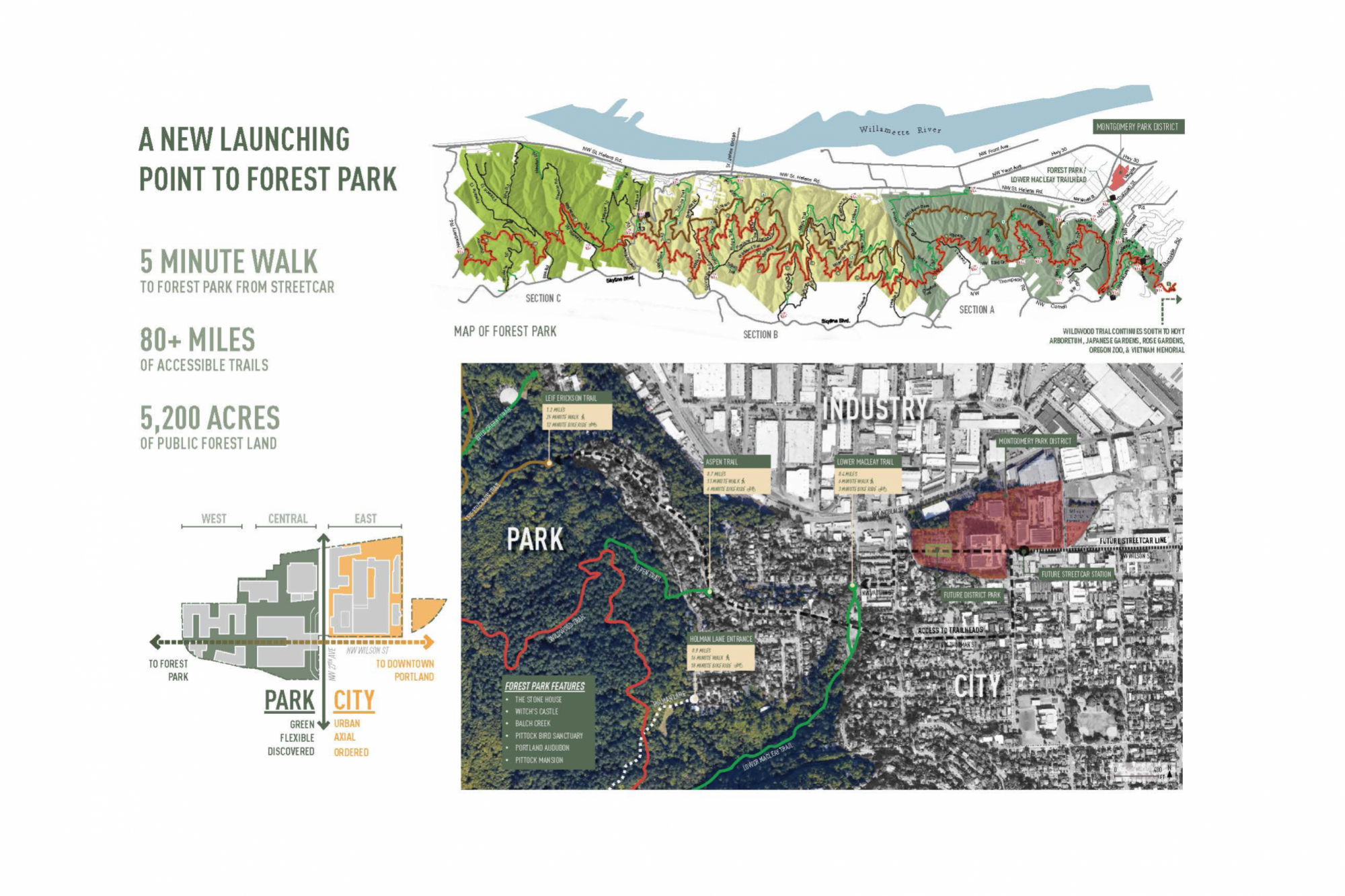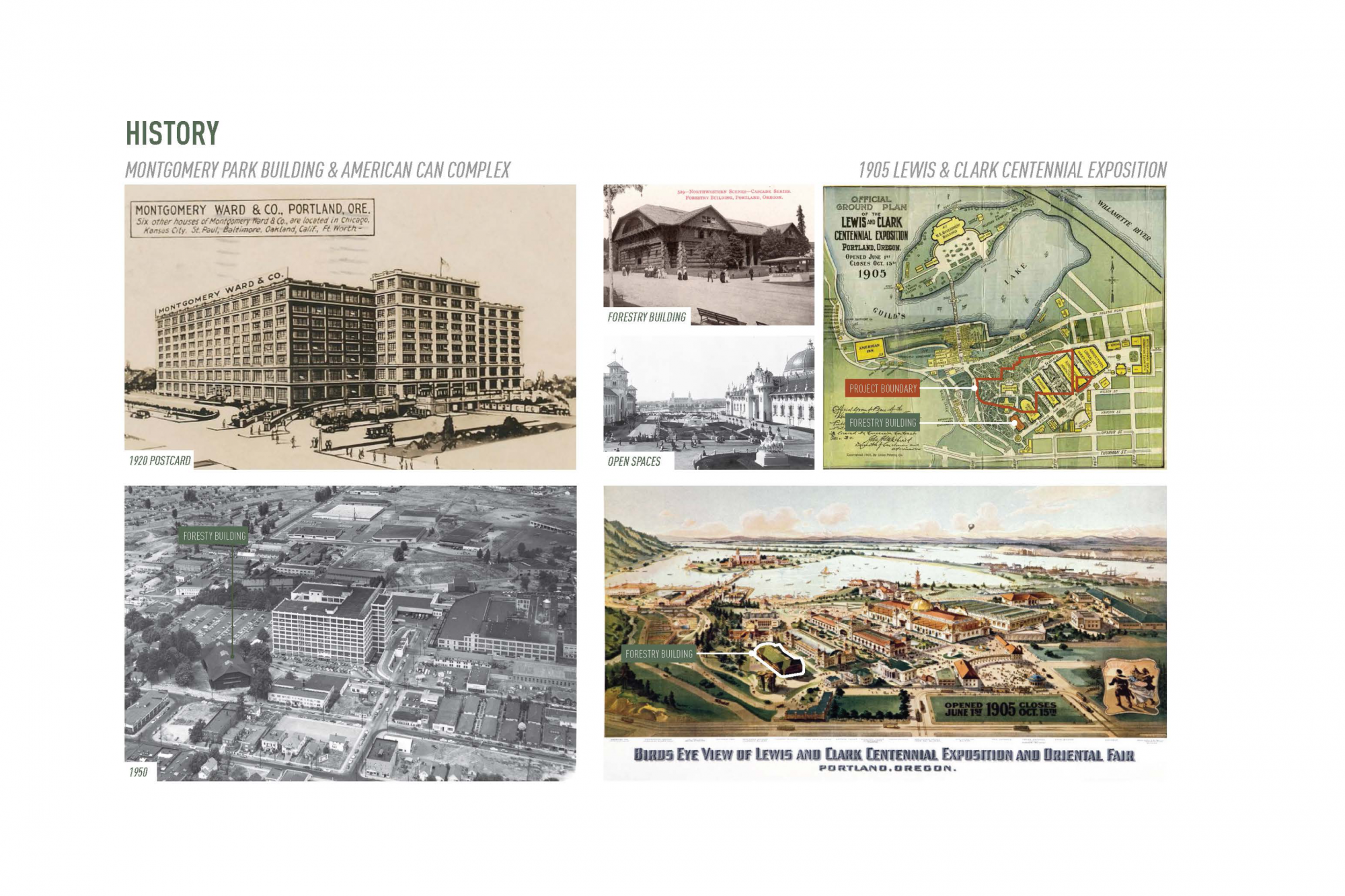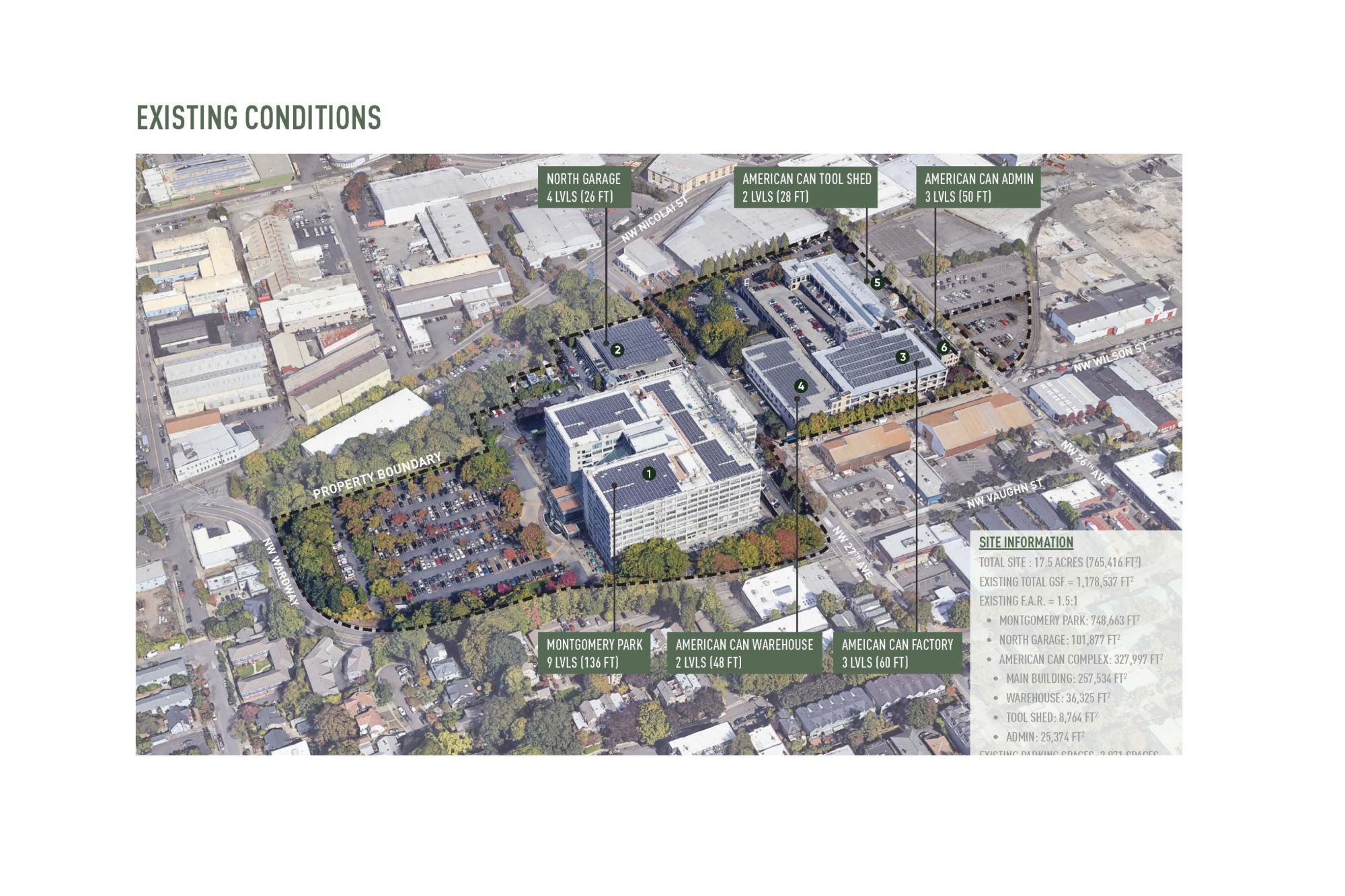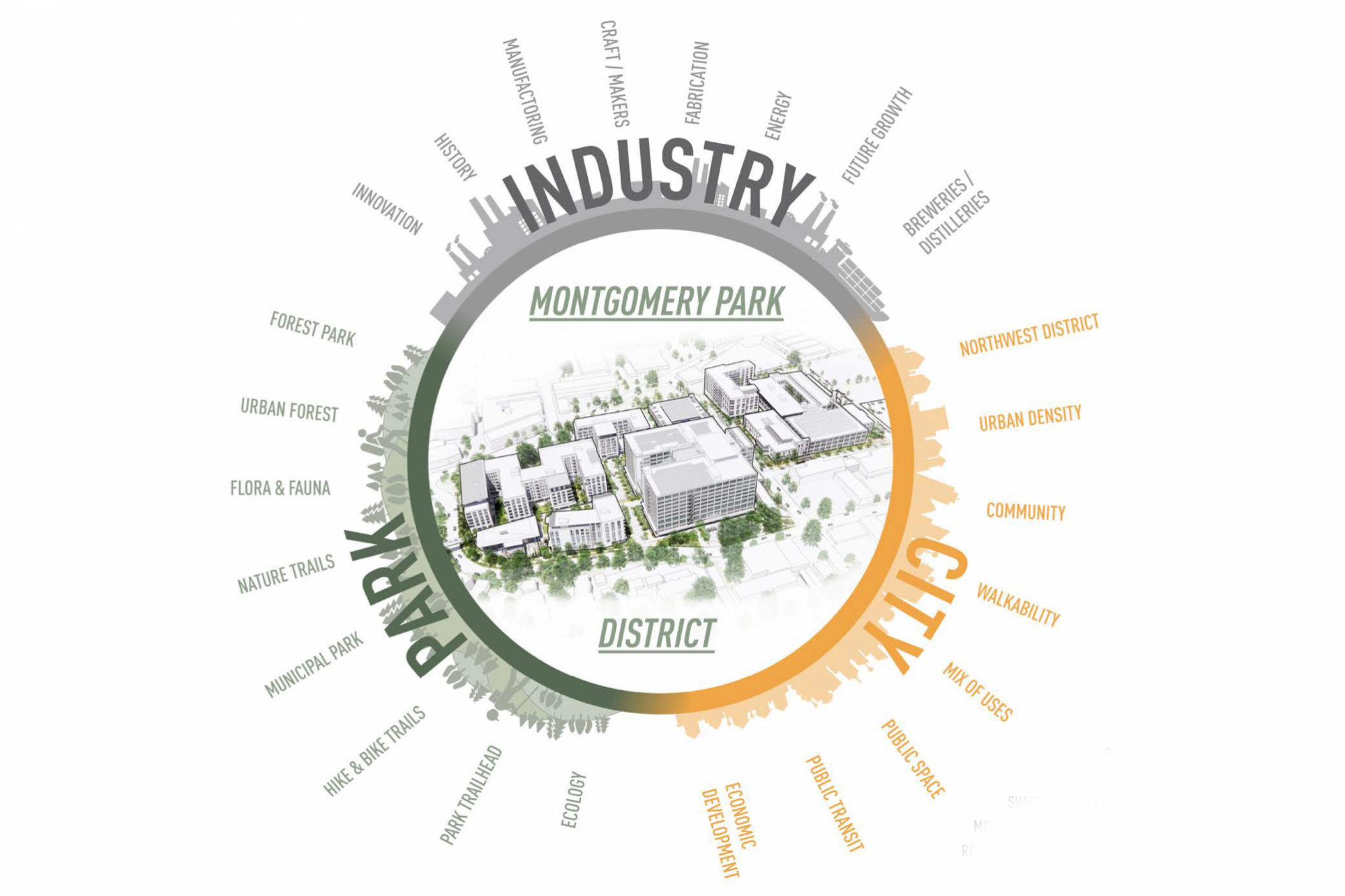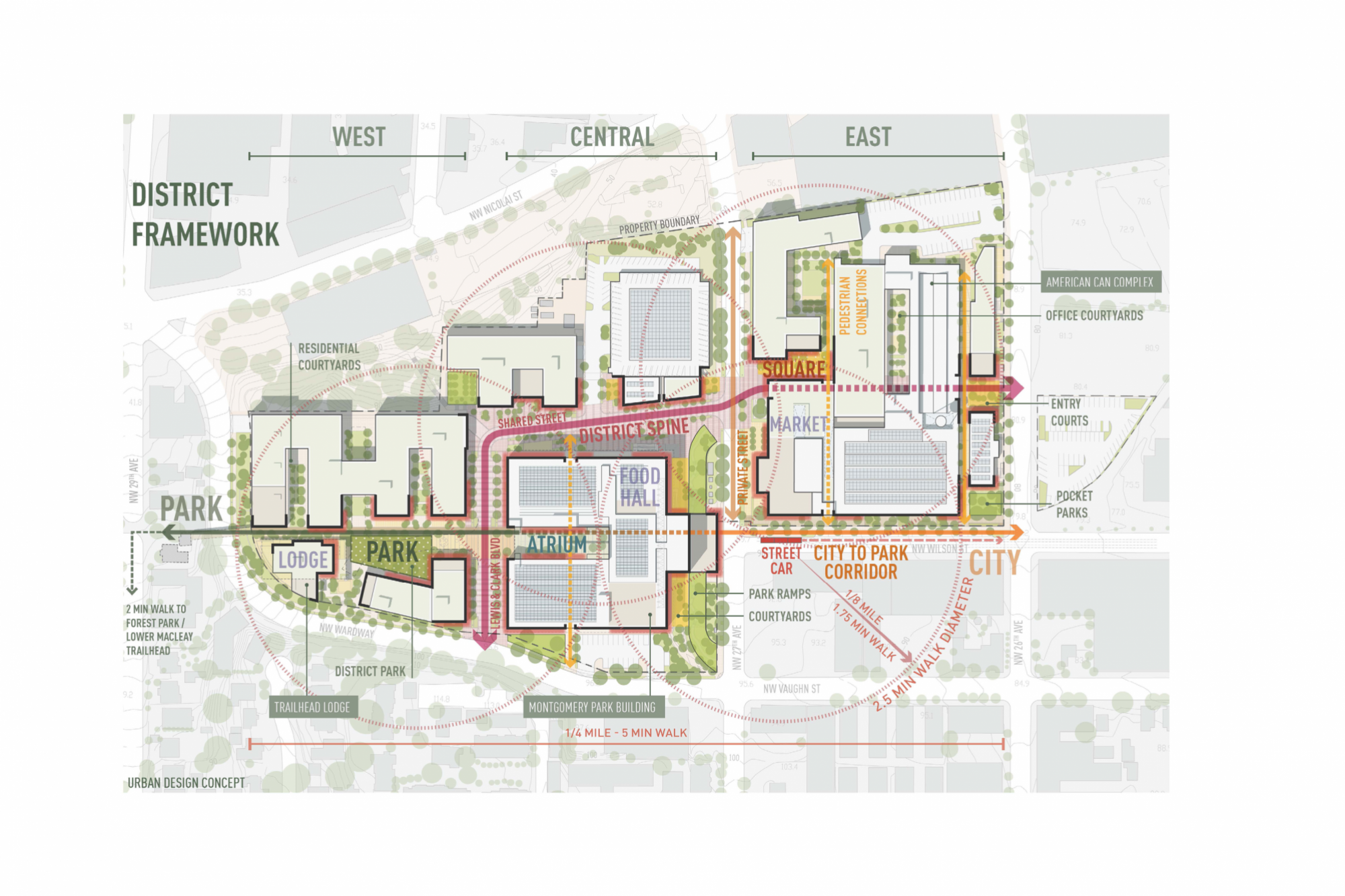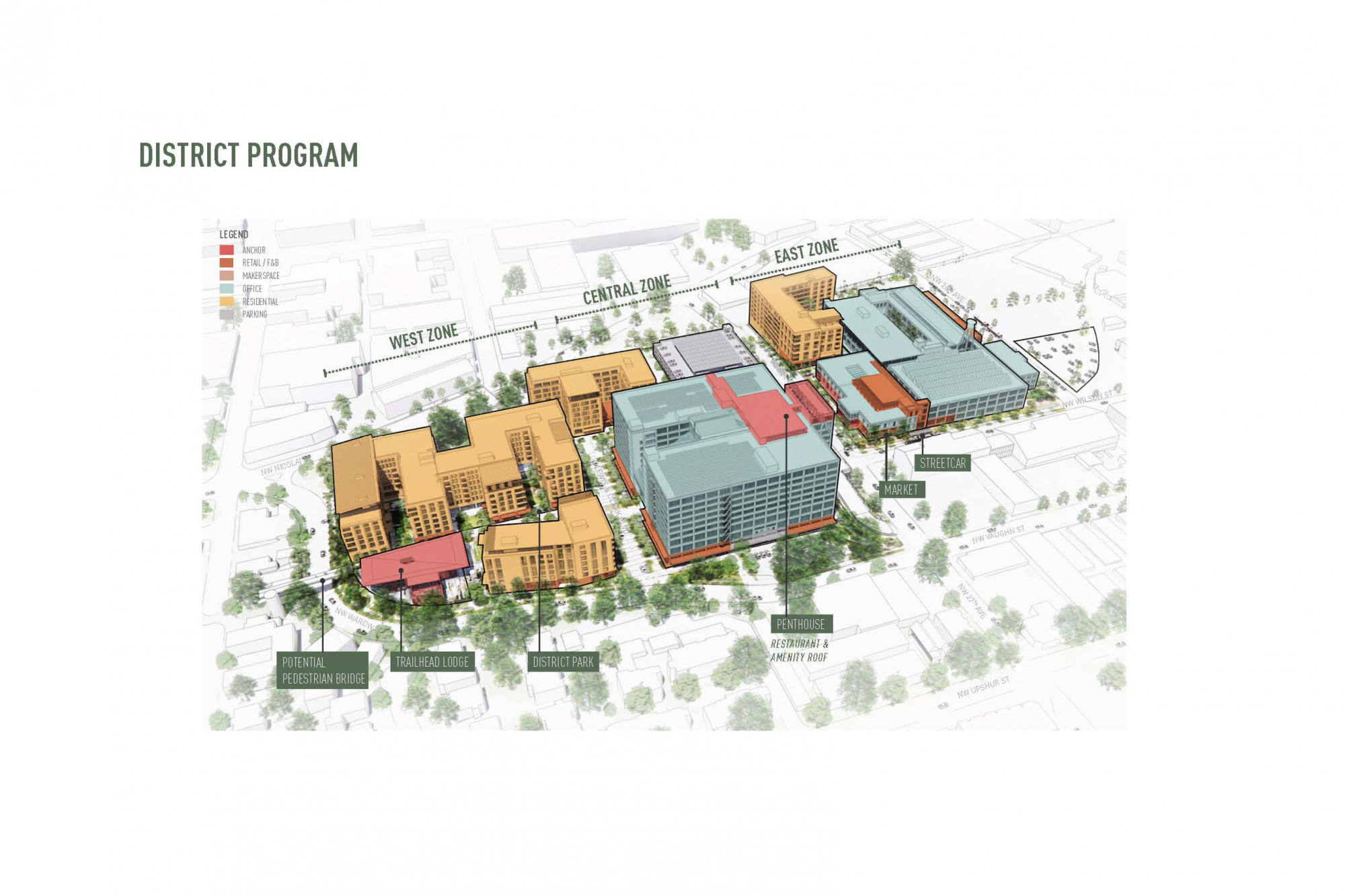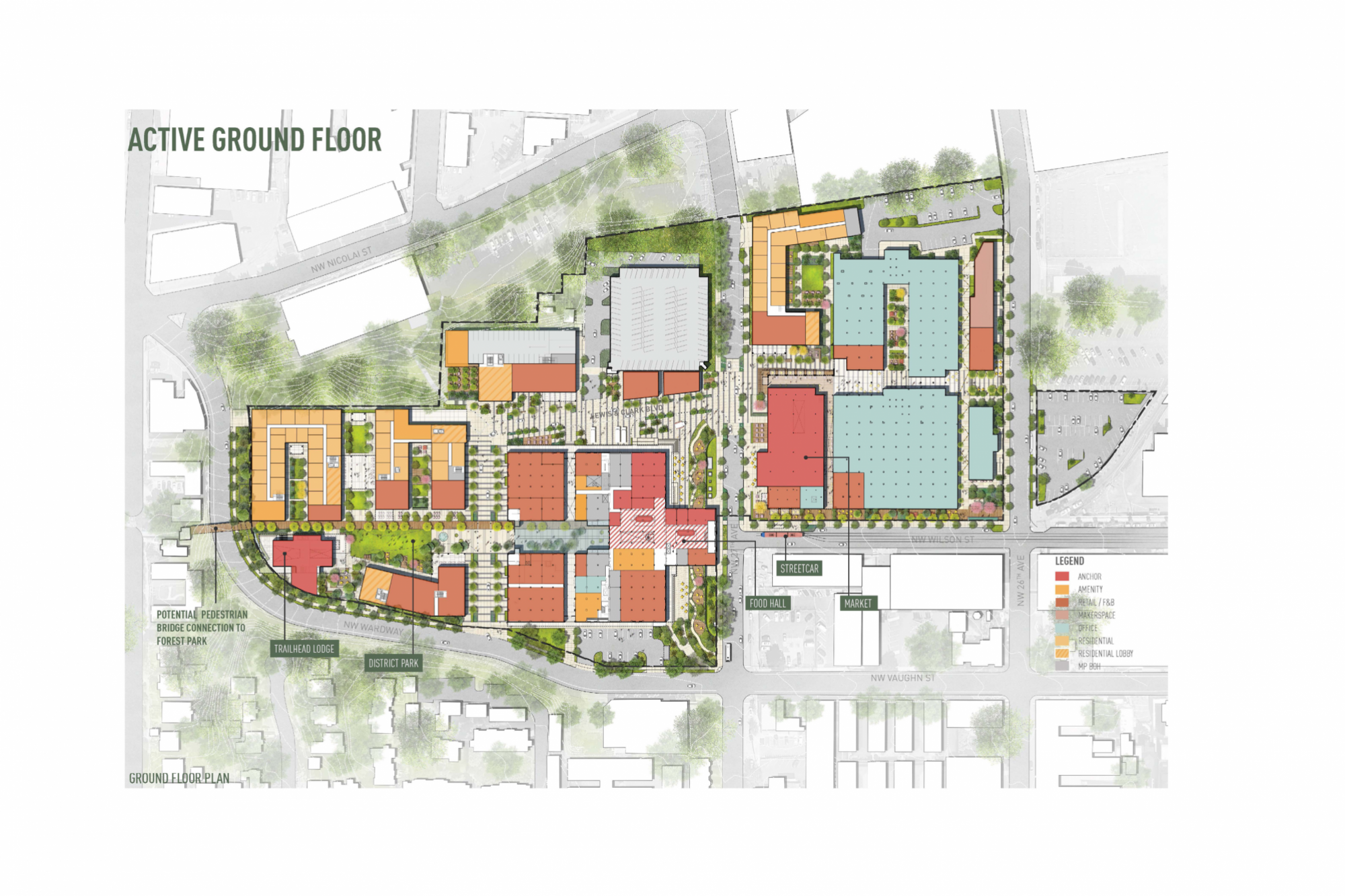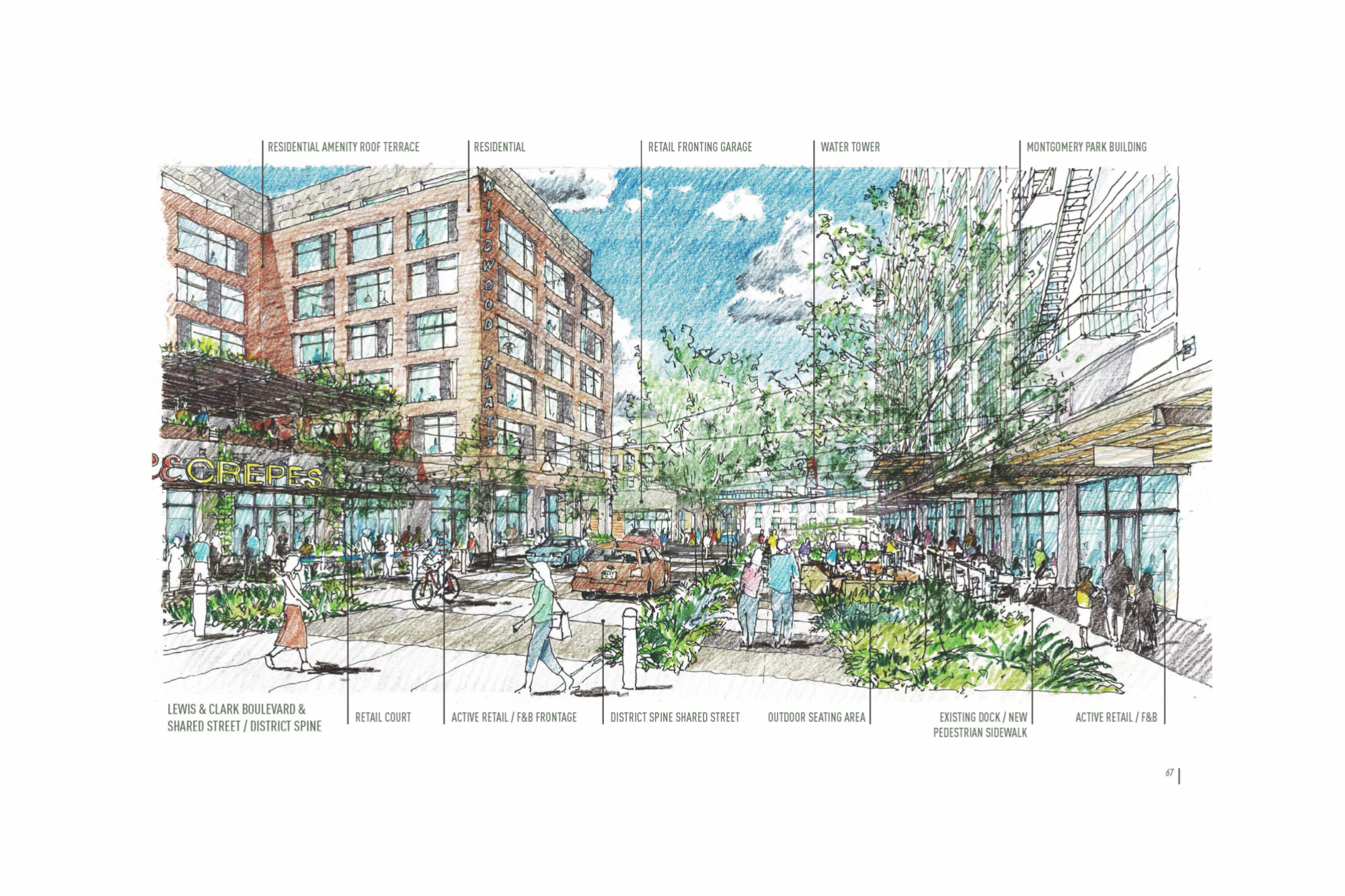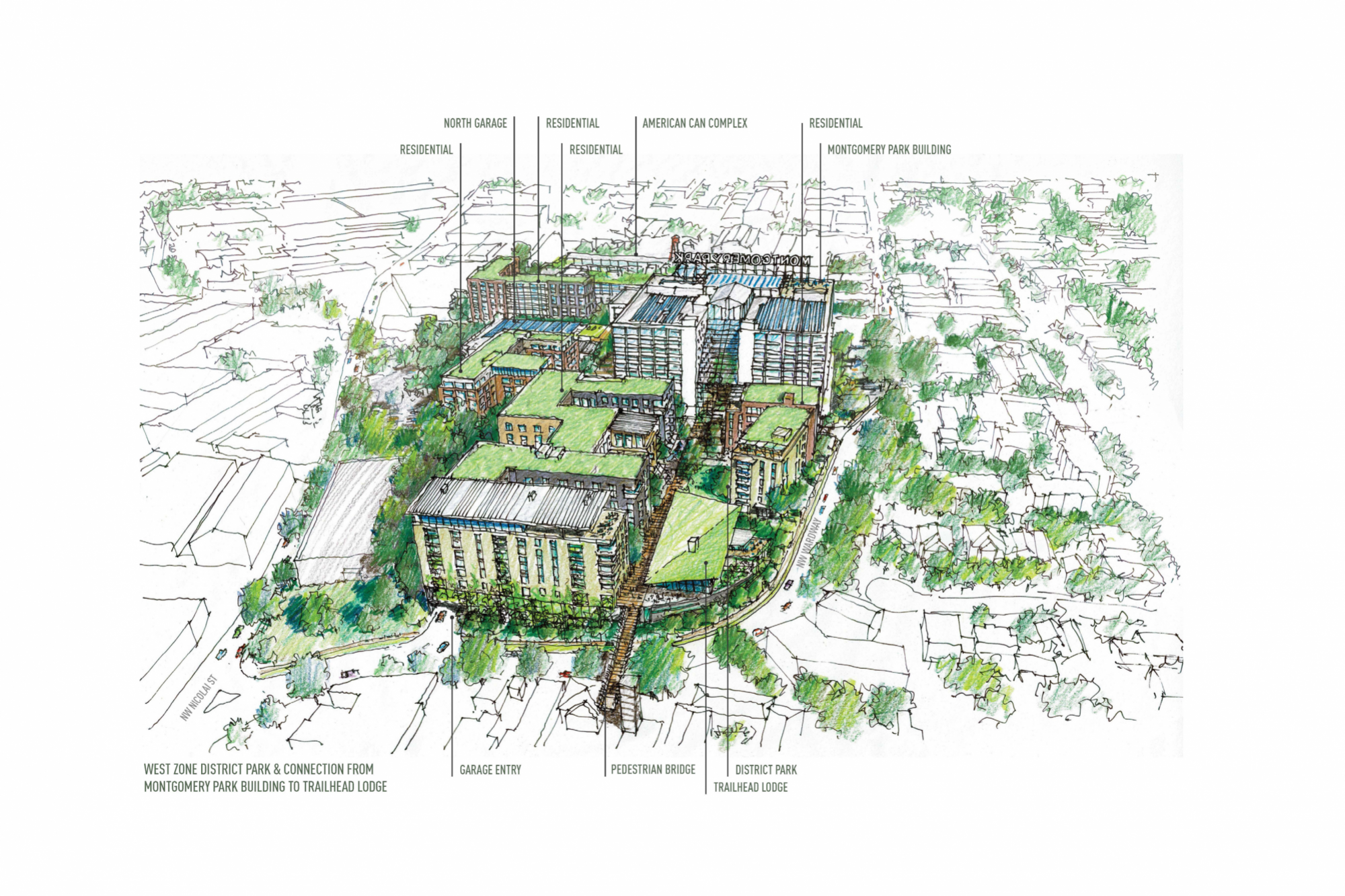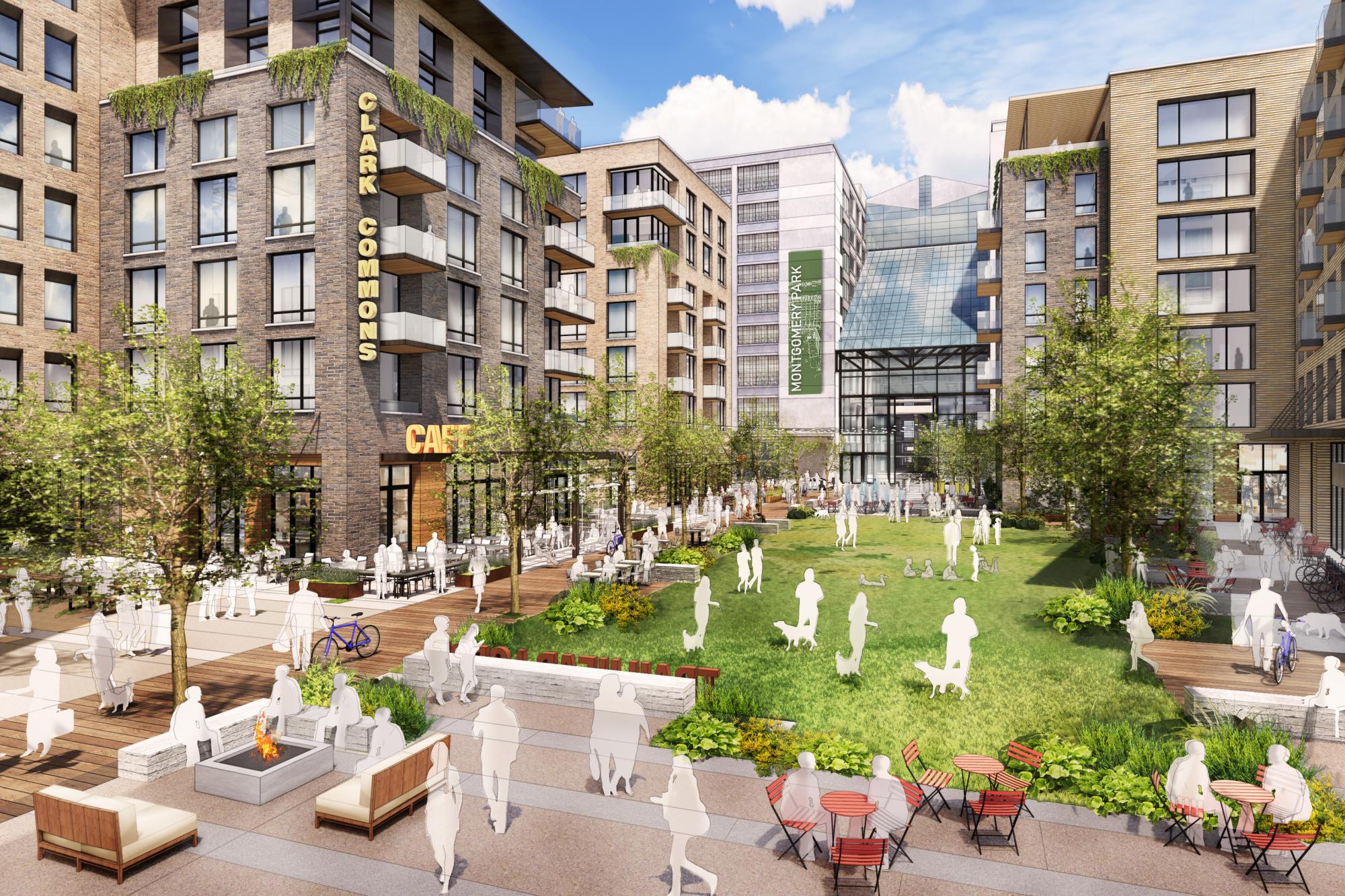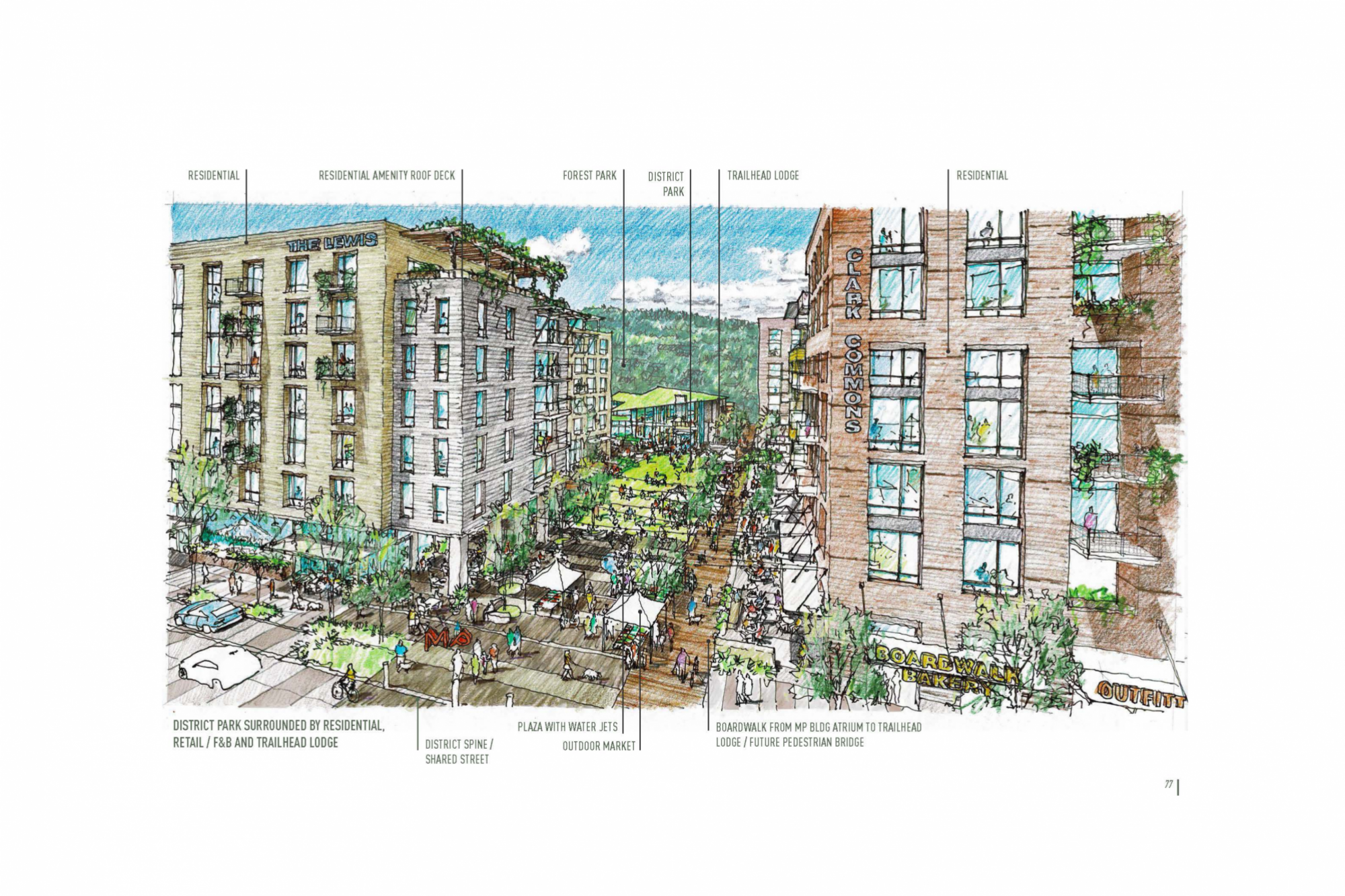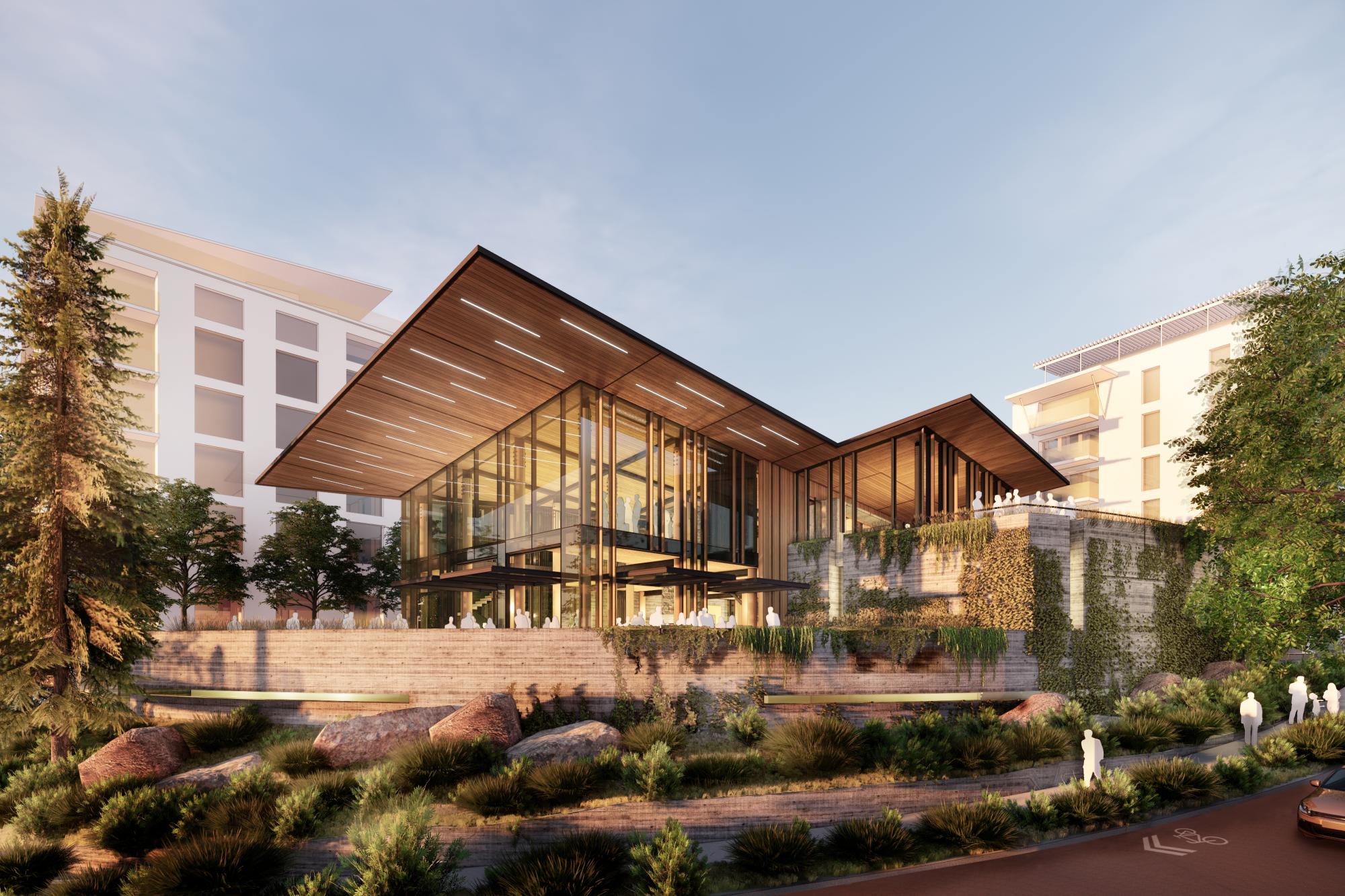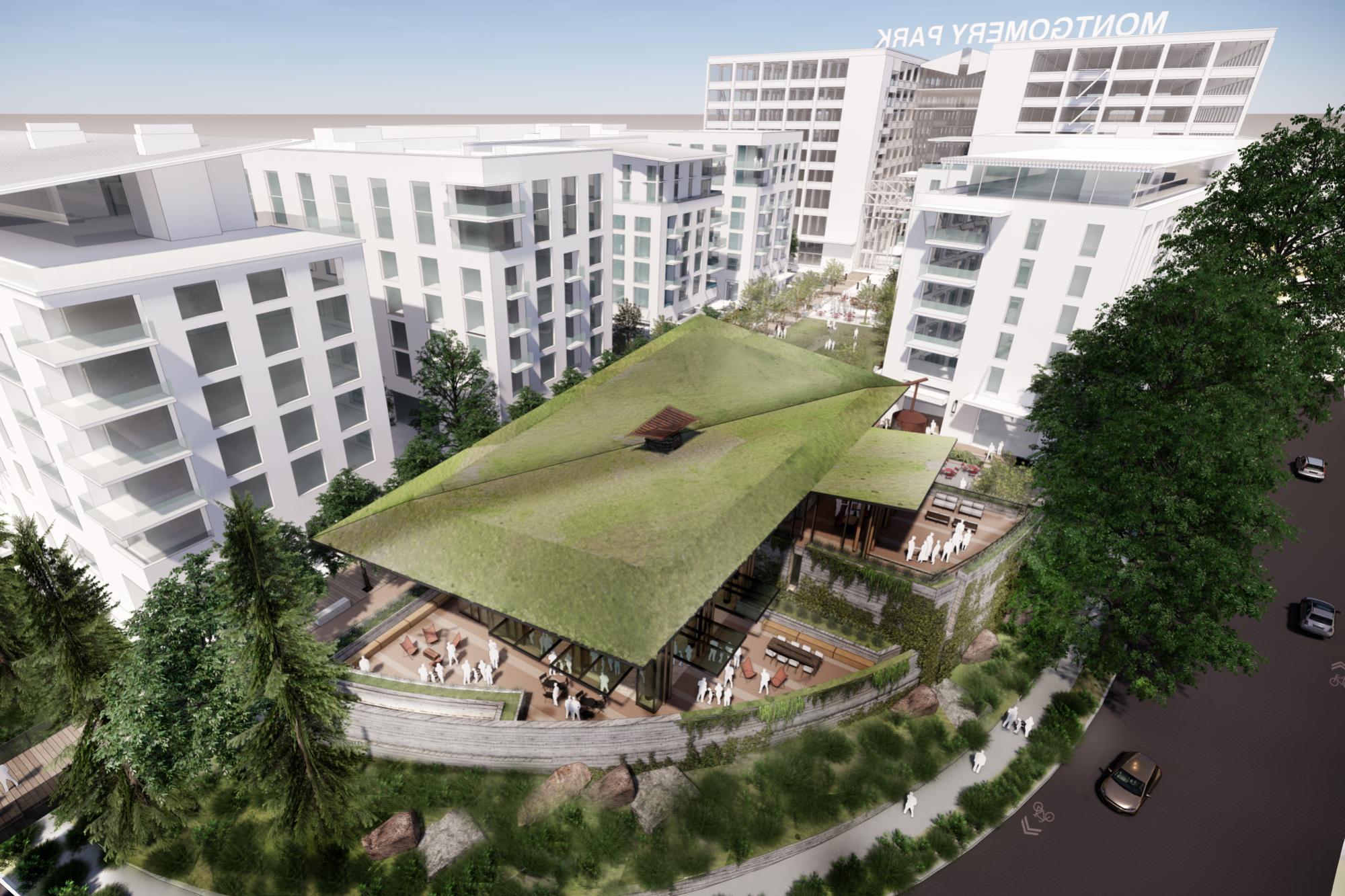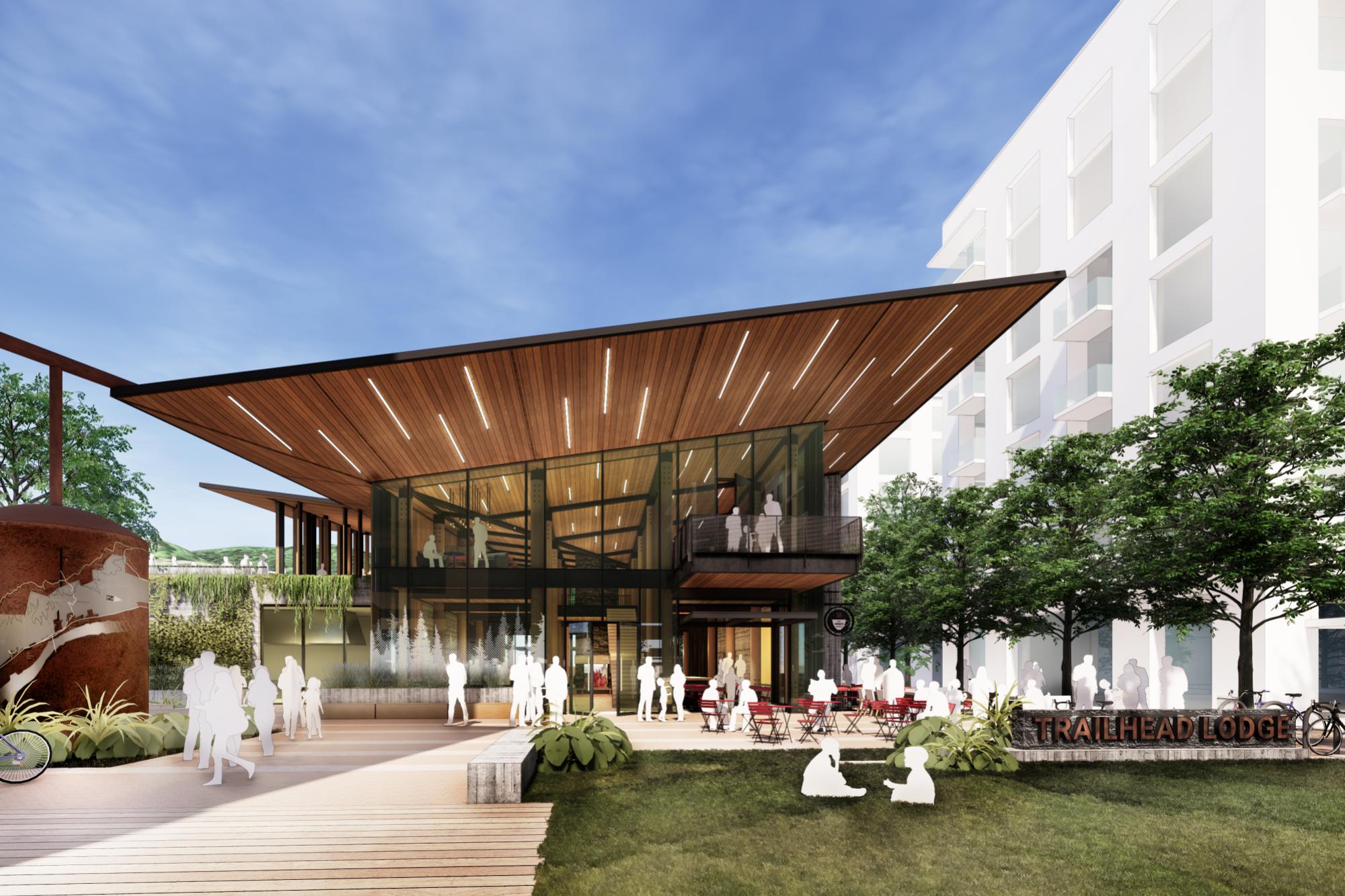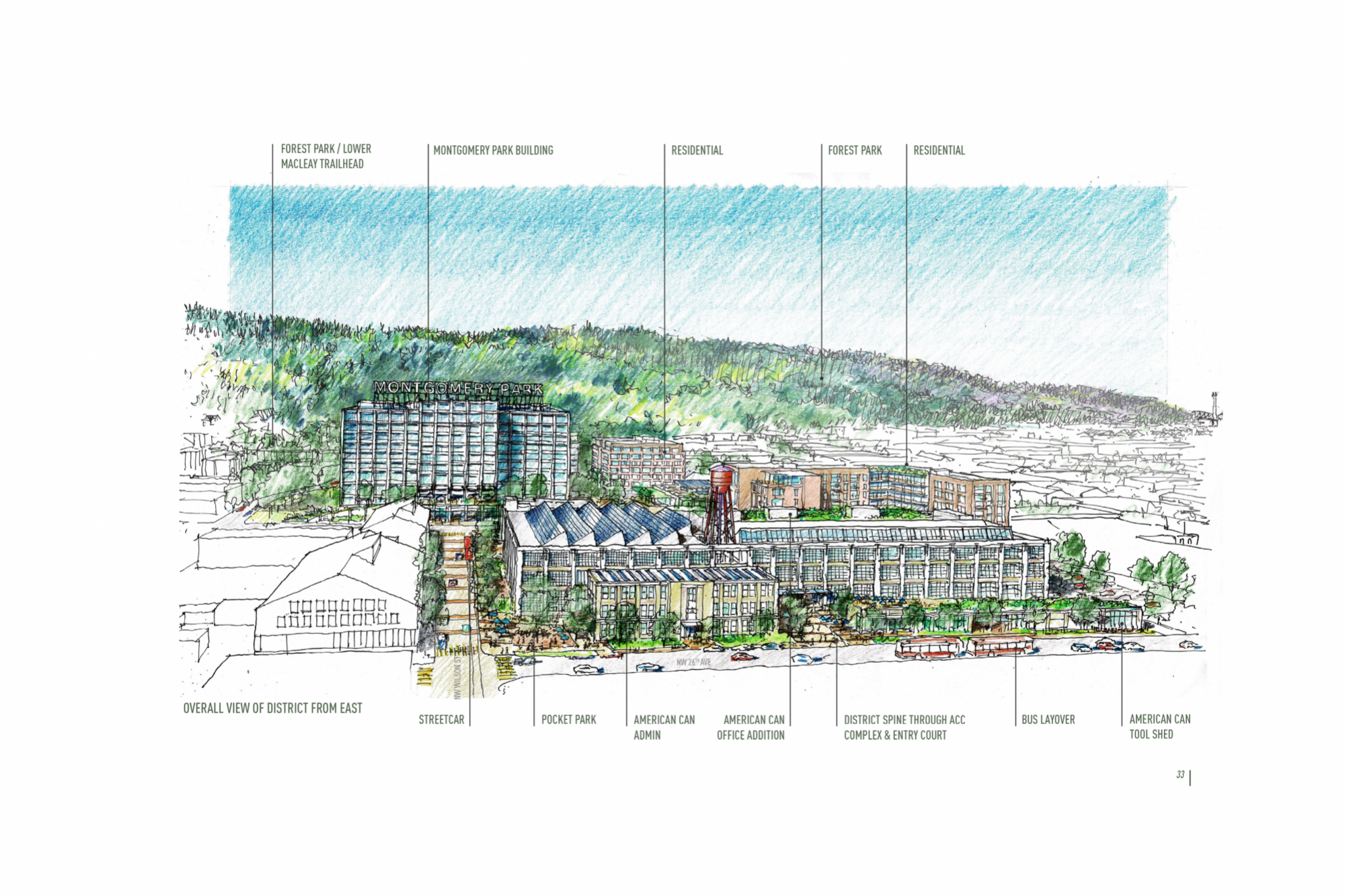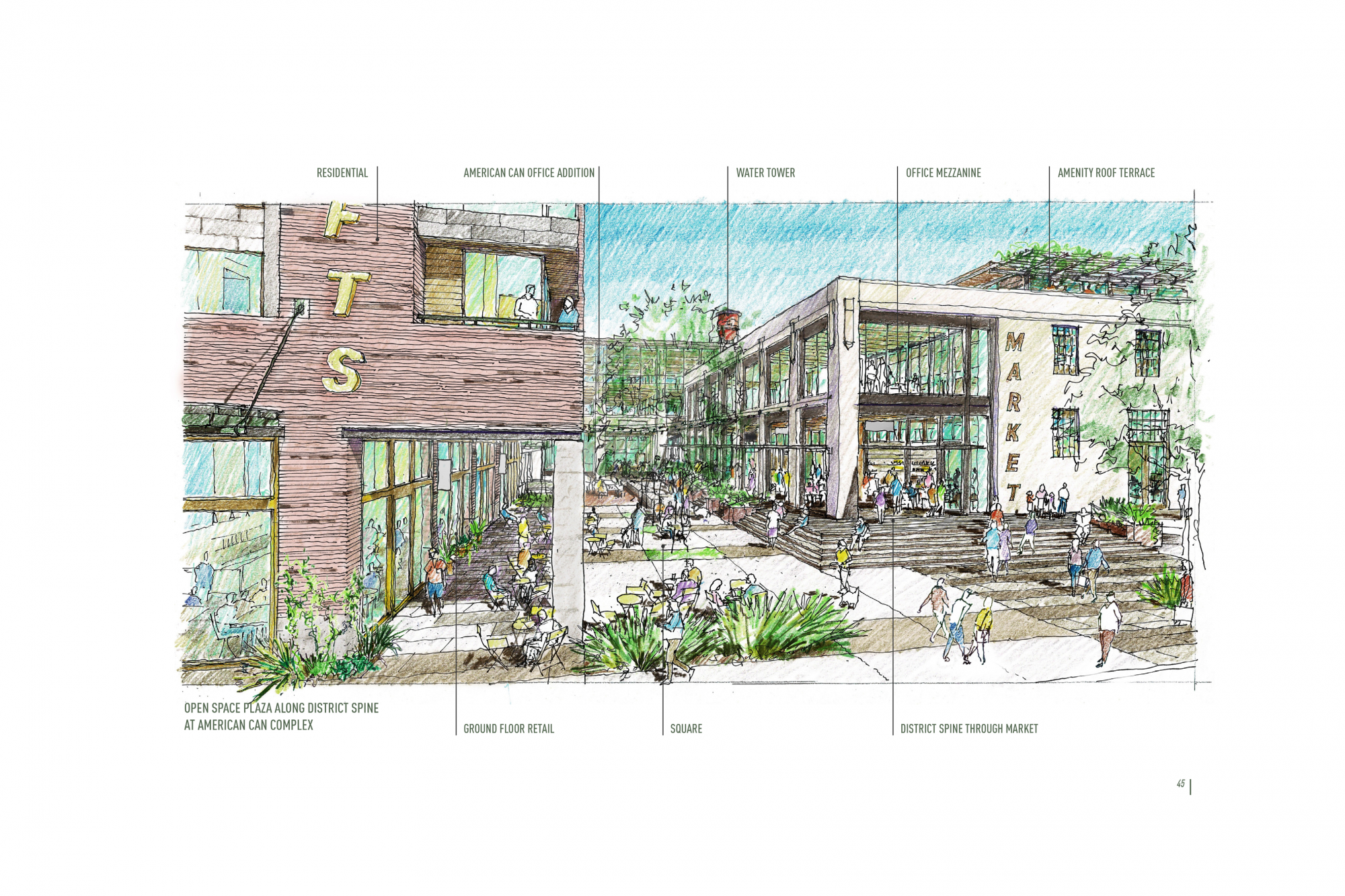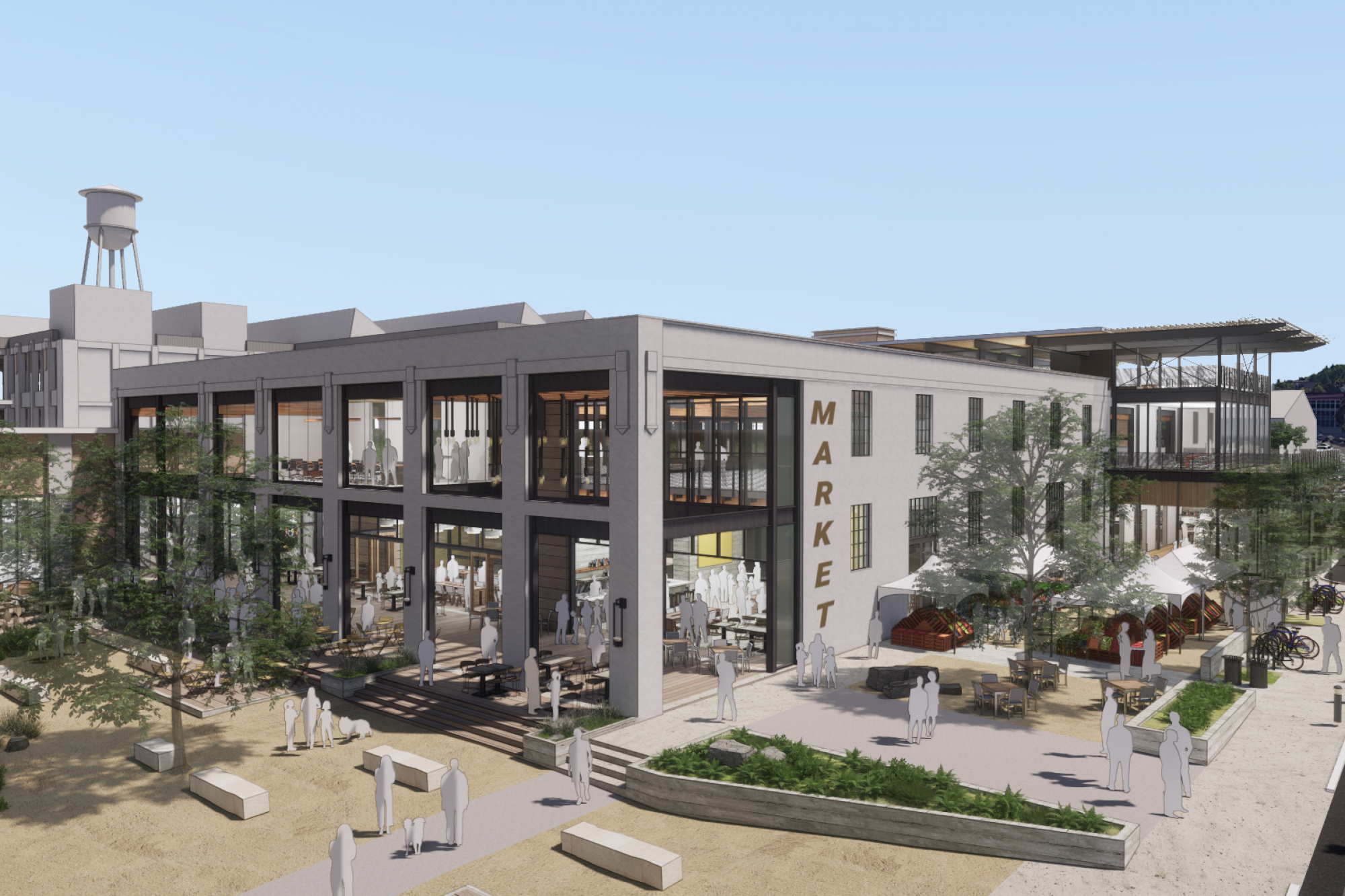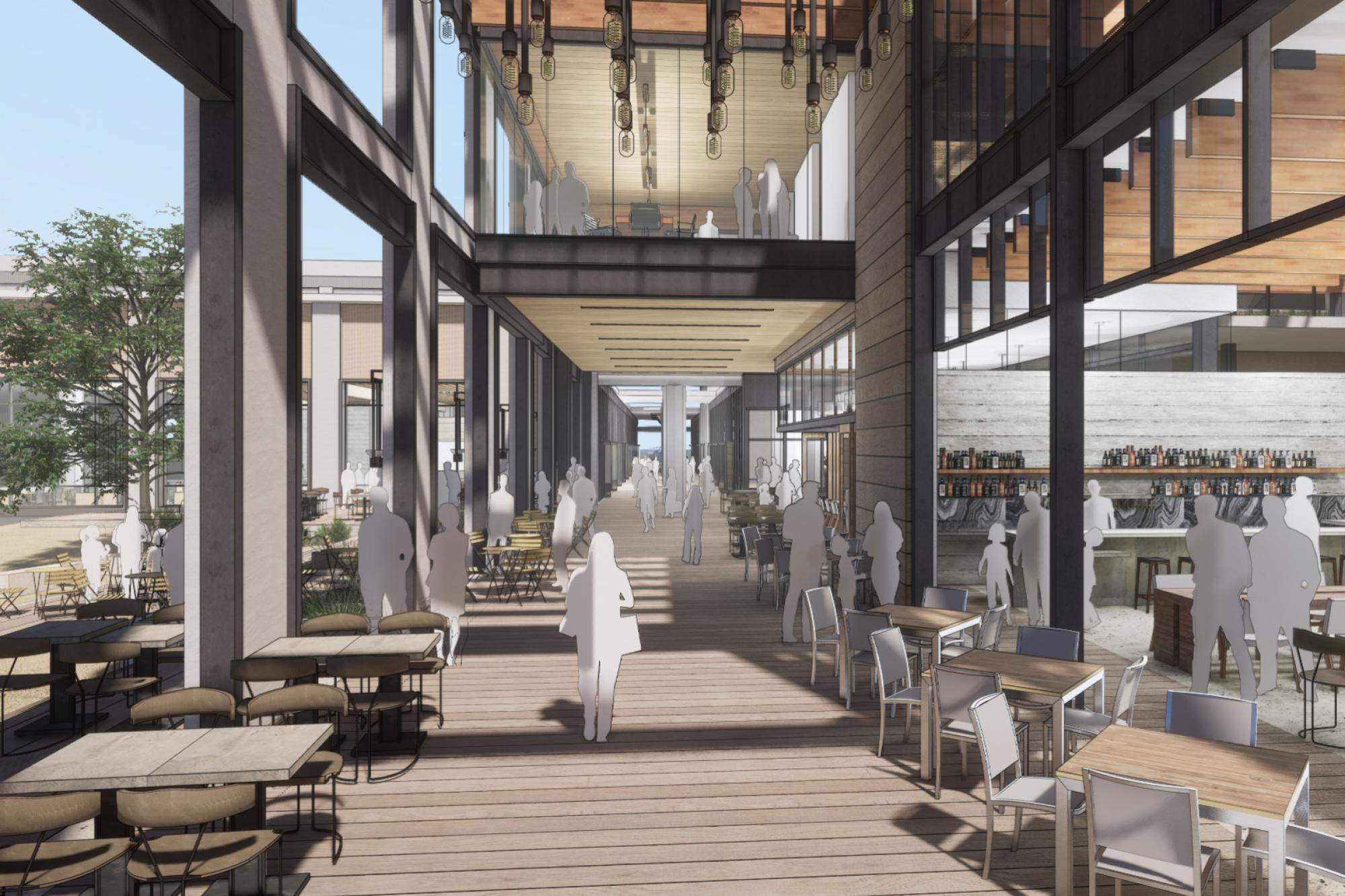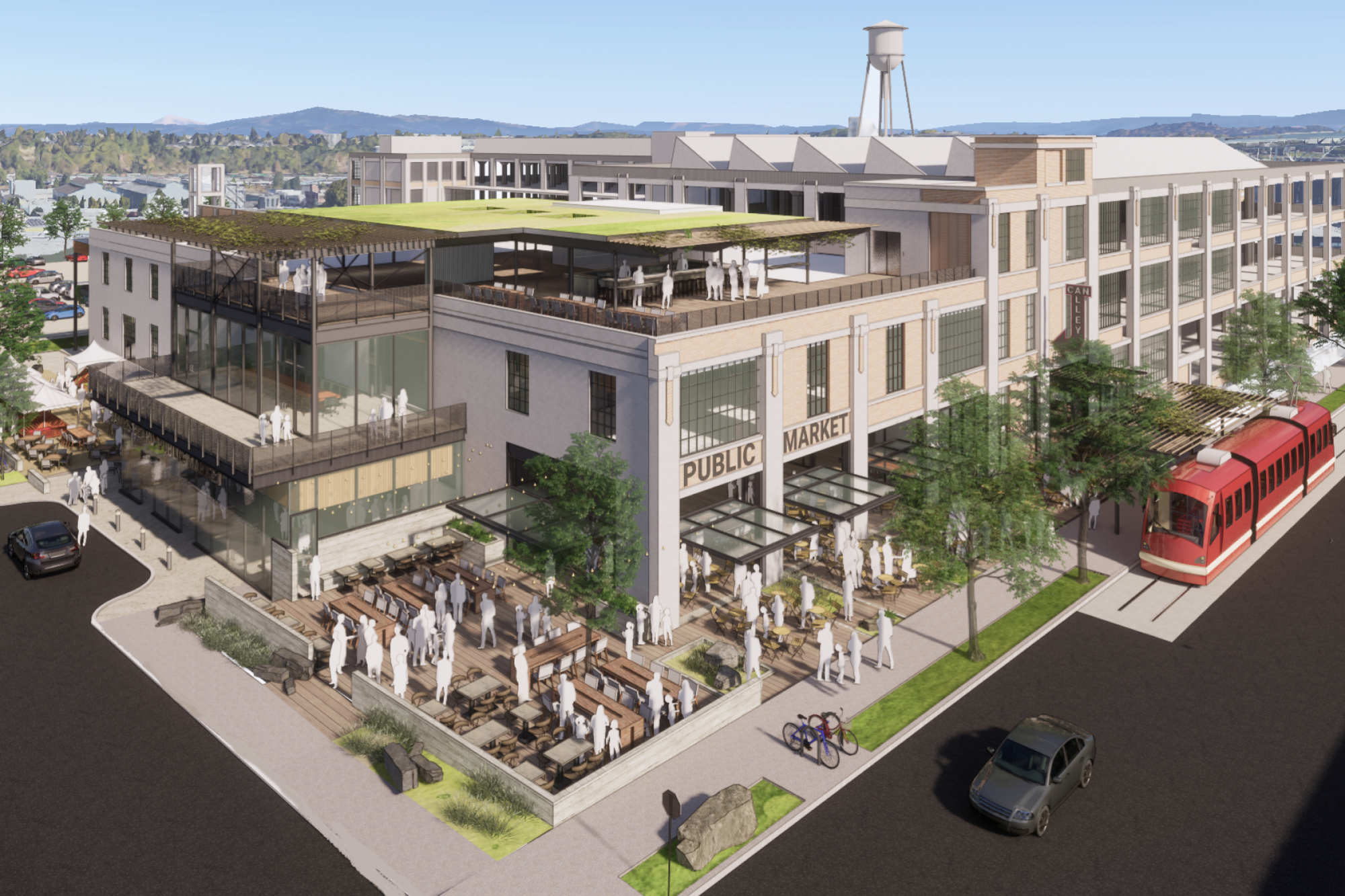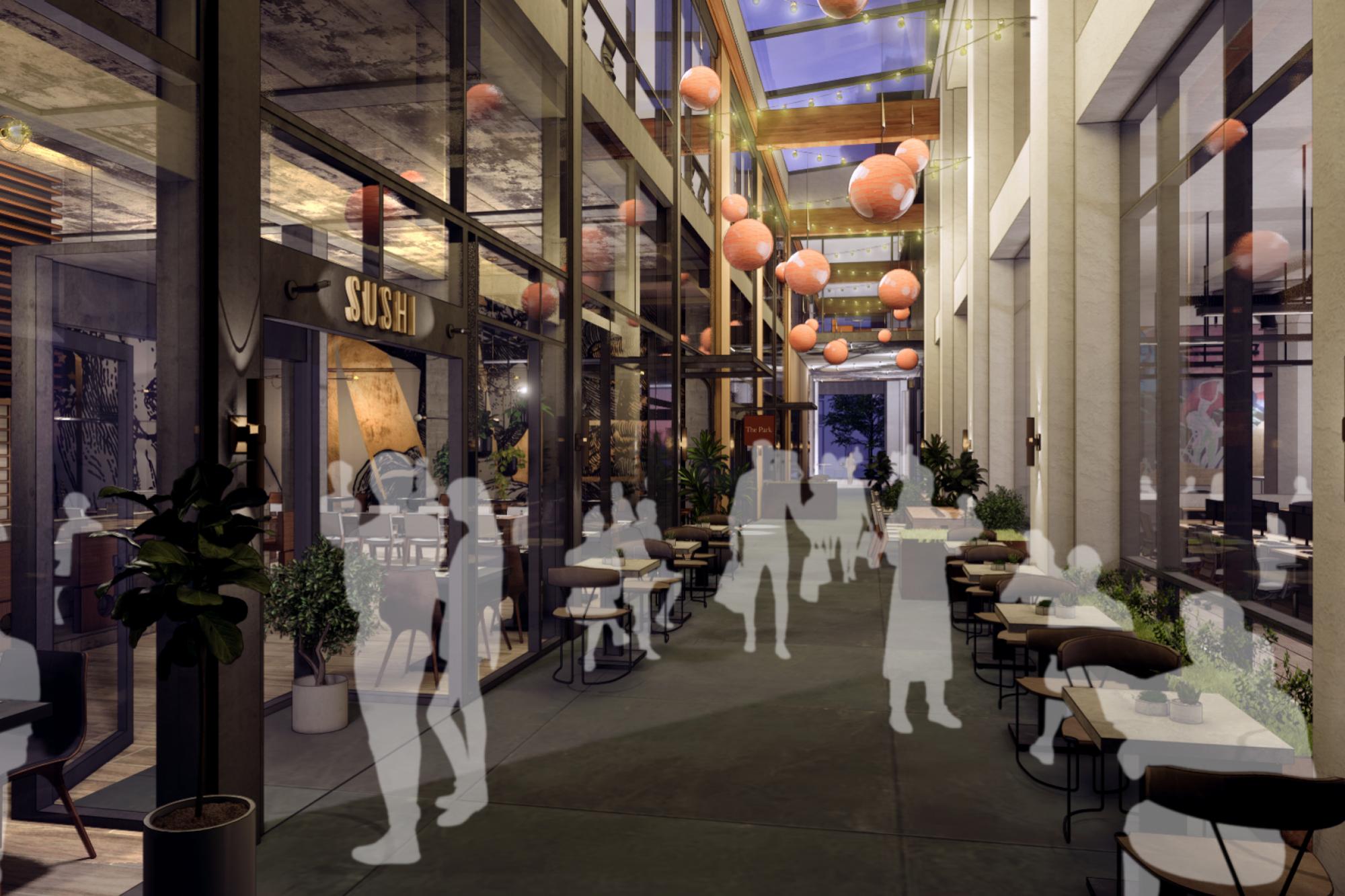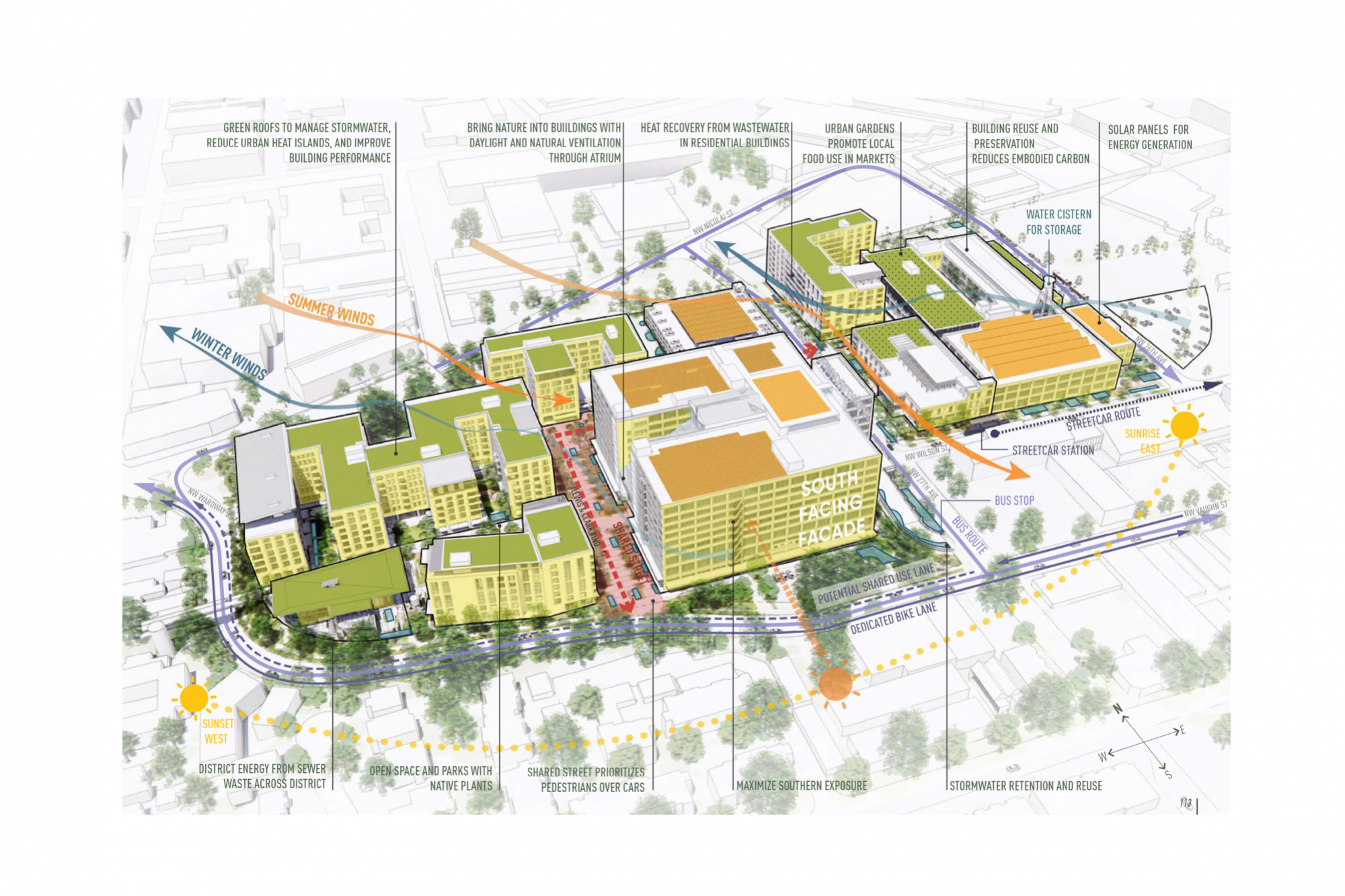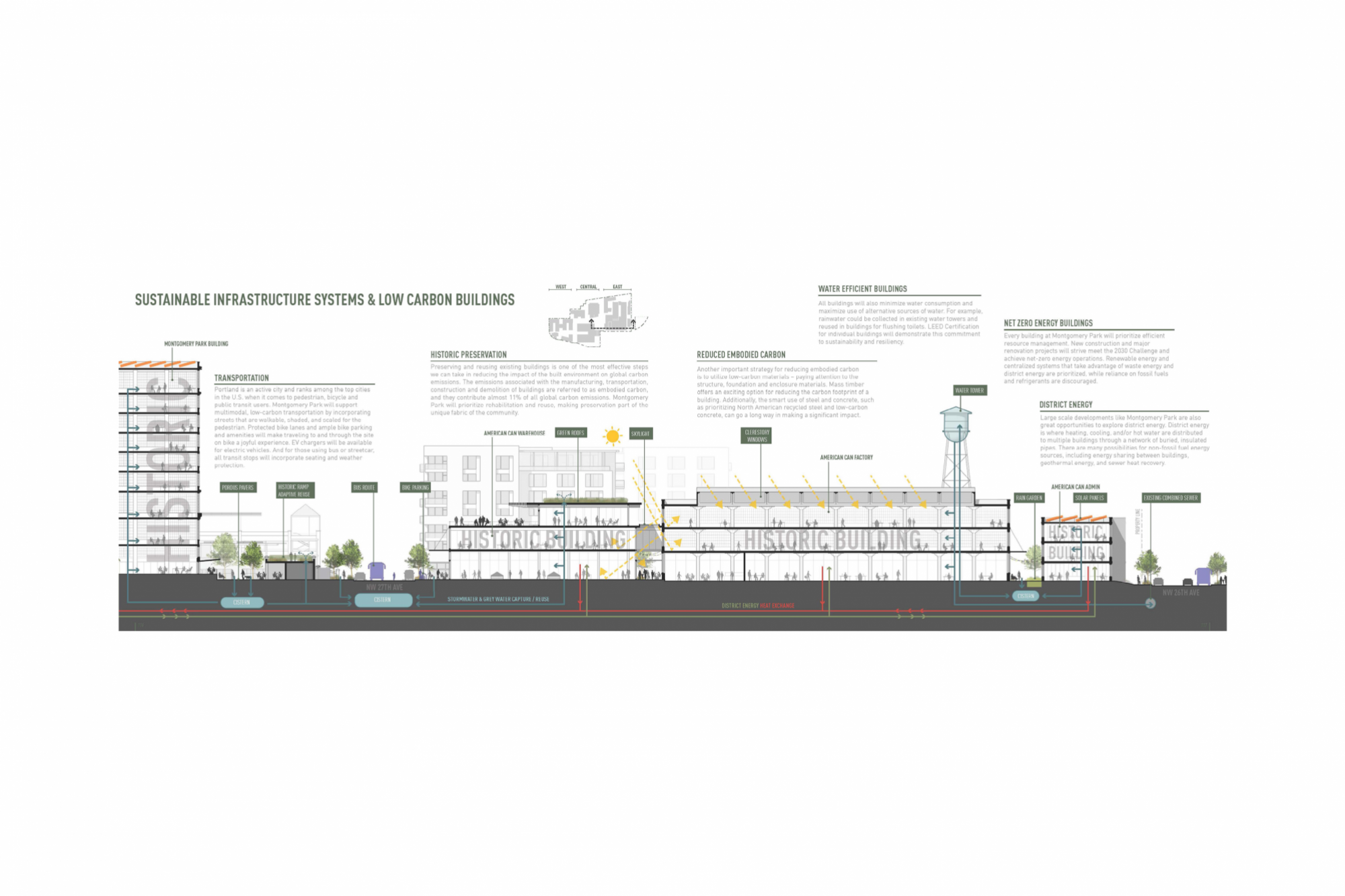 Montgomery Park
The transformational master plan leverages creative program, branding, architecture and planning to create an iconic identity of place while successfully integrating complex civic and private programmatic needs with a thoughtful mix of preservation, re-interpretation and new construction.
 
Leveraging sensitive adaptive reuse strategies, the District seeks to celebrate the site's history & iconic architecture by celebrating the historic Montgomery Park building and American Can Complex. Breathing life back into the urban fabric with programmed and active uses, new programs and a refreshed identity caters to the existing workers and surrounding community needs.
 
The human-scaled urban fabric and circulation encourage interaction, sense of discovery, and provide experiential moments of surprise and delight that draw people through the district. A variety of open spaces of multiple scales engage the surrounding neighborhoods and create a functional 18 hour a day destination that appeals to a broad range of users.
The Montgomery Park Master Plan envisions a generational opportunity to reimagine an iconic landmark surrounded by surface parking into a vibrant, diverse and highly-accessible mixed-use district that serves as a new gateway to one of the area's most treasured natural resources in Forest Park. As a renewed home for innovation, creativity and community gathering, Montgomery park is poised to become a destination district that exemplifies sustainable placemaking rooted in Portland's renowned urban outdoor lifestyle.
revised5.png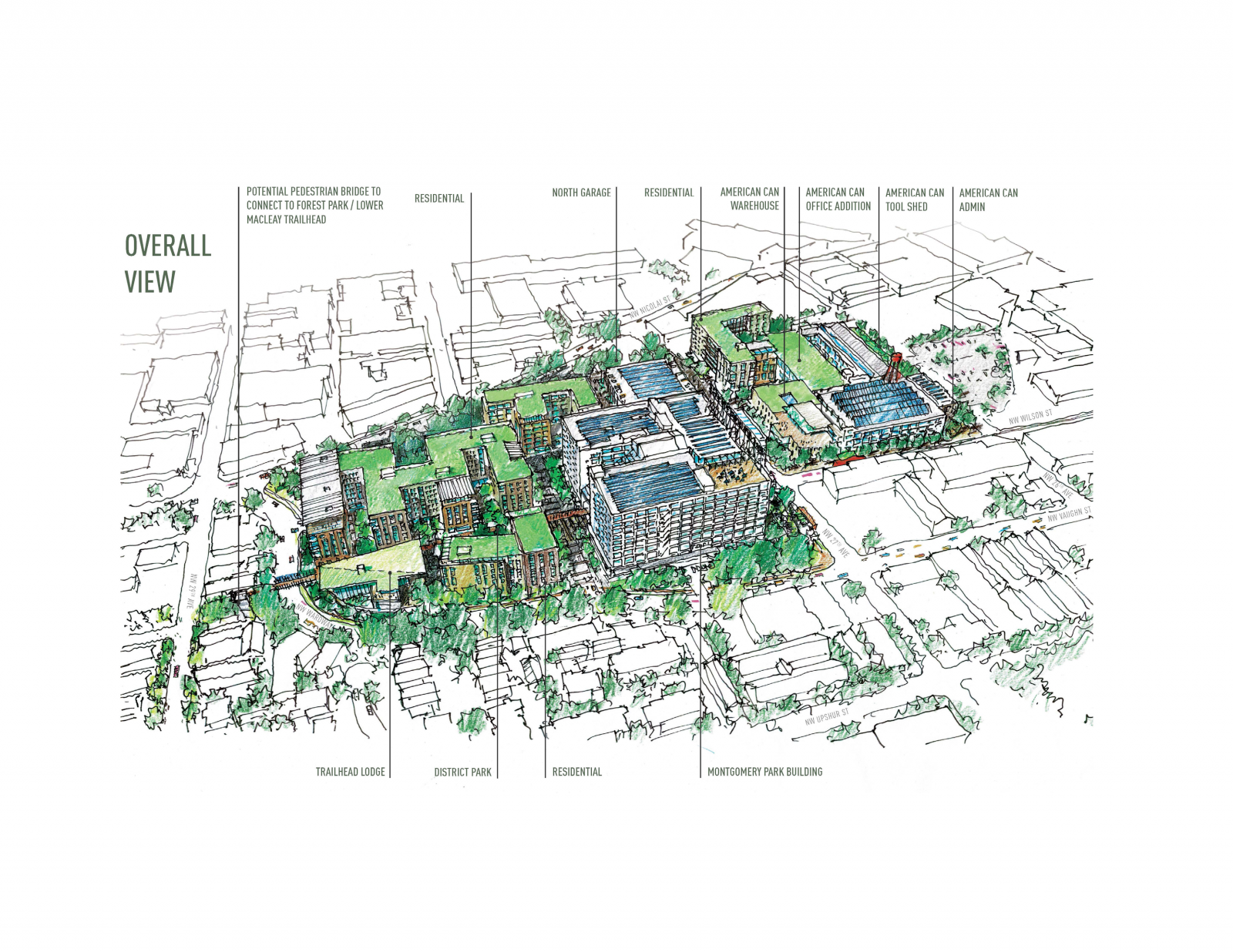 revised15.png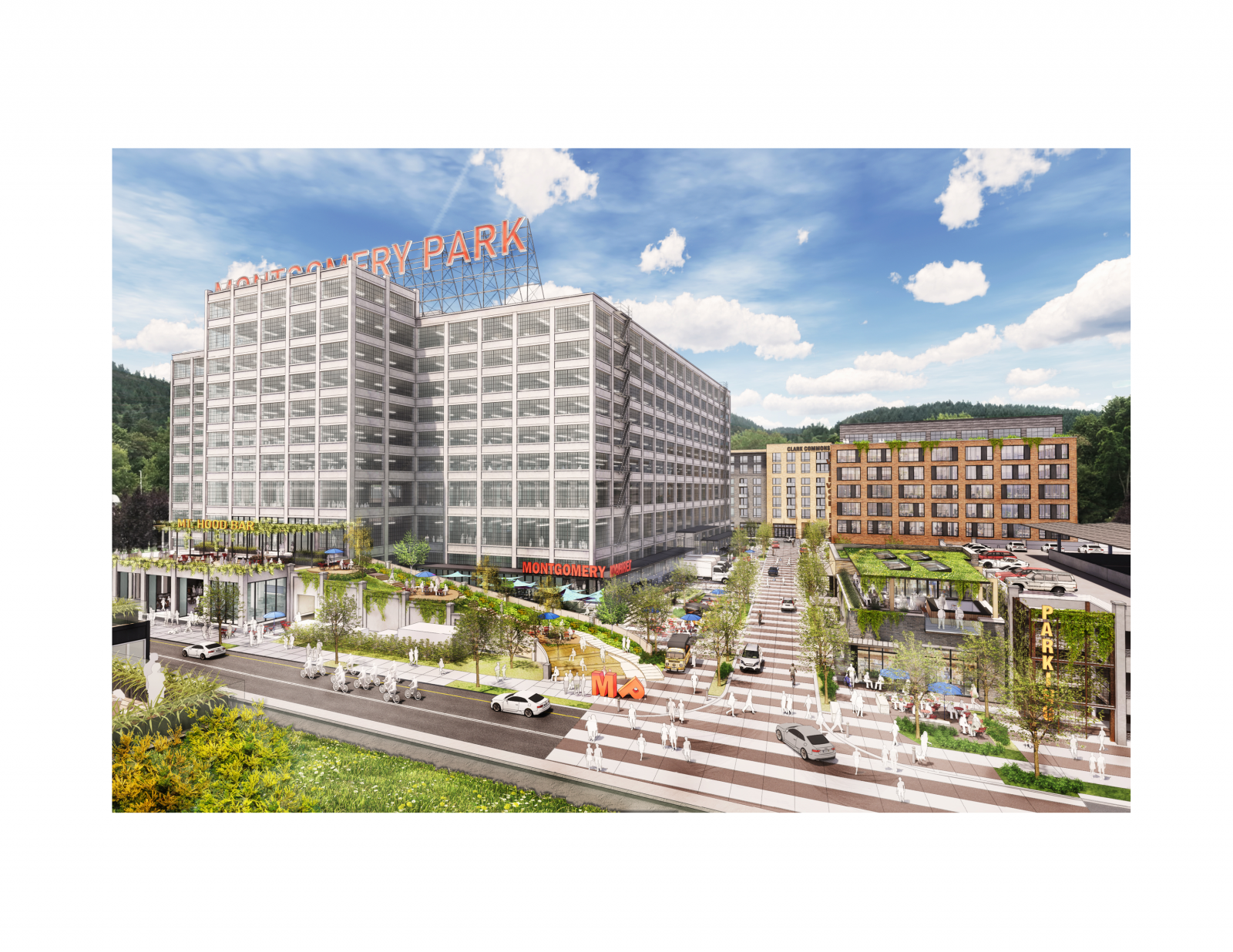 revised23.png
revised3.png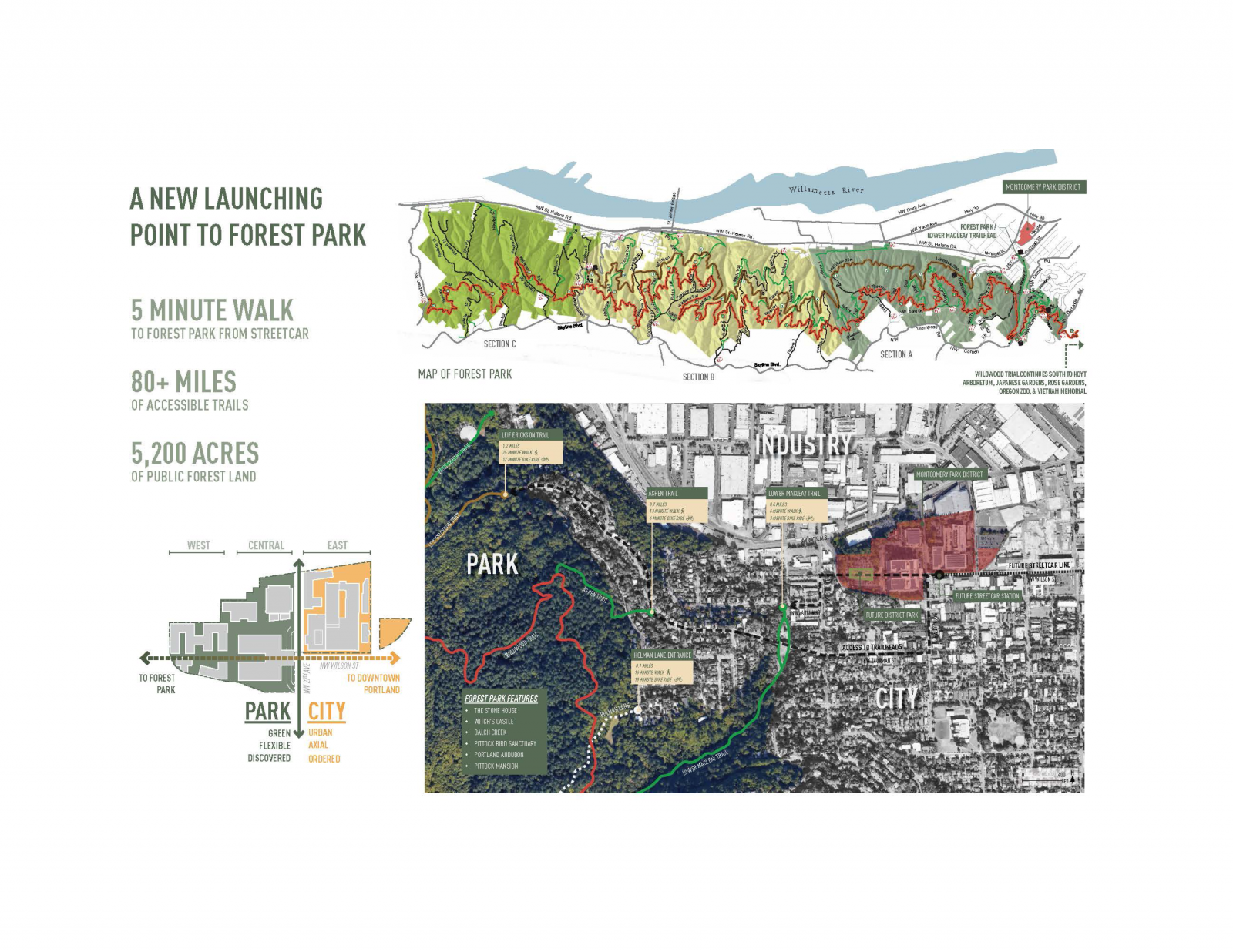 revised2.png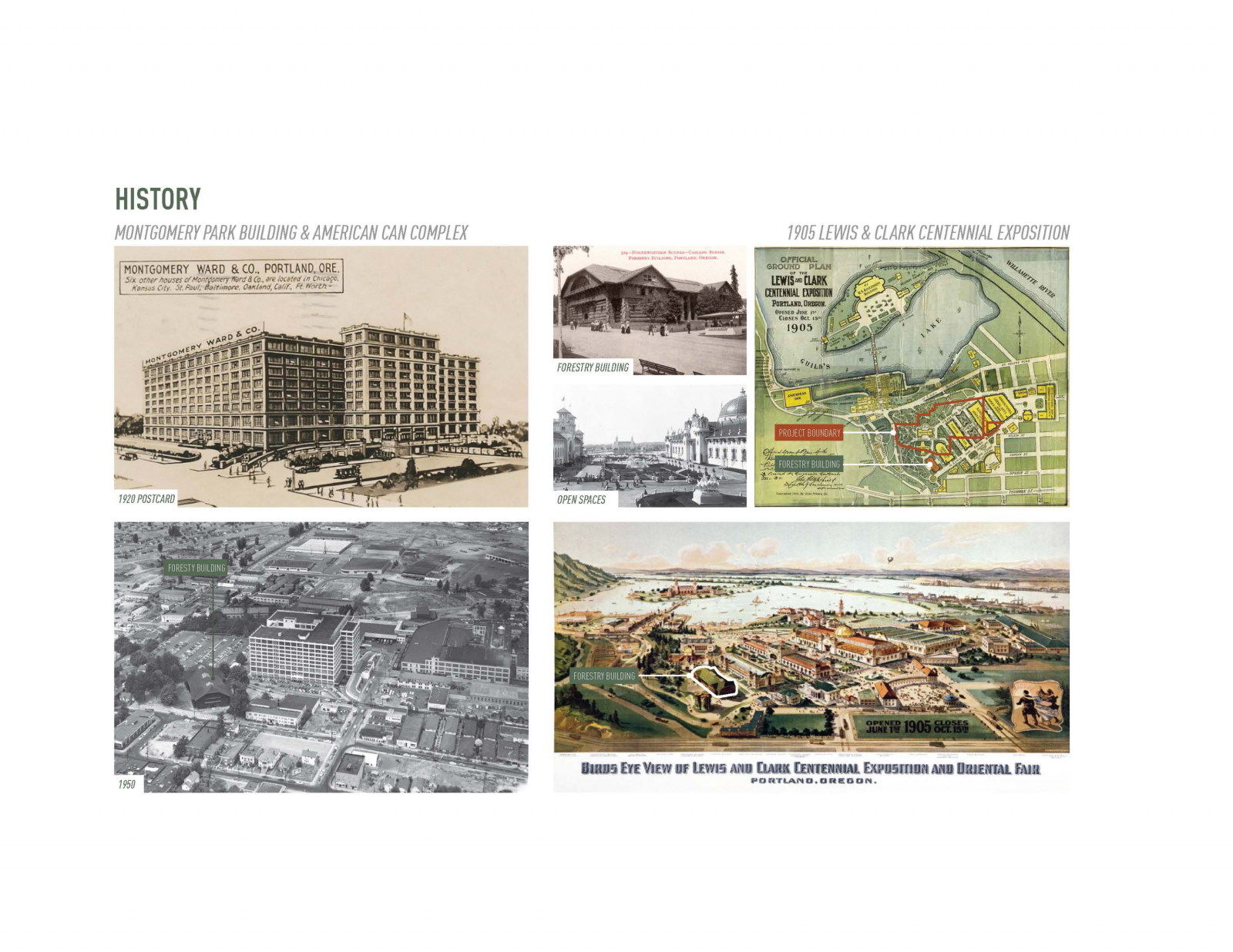 revised1.png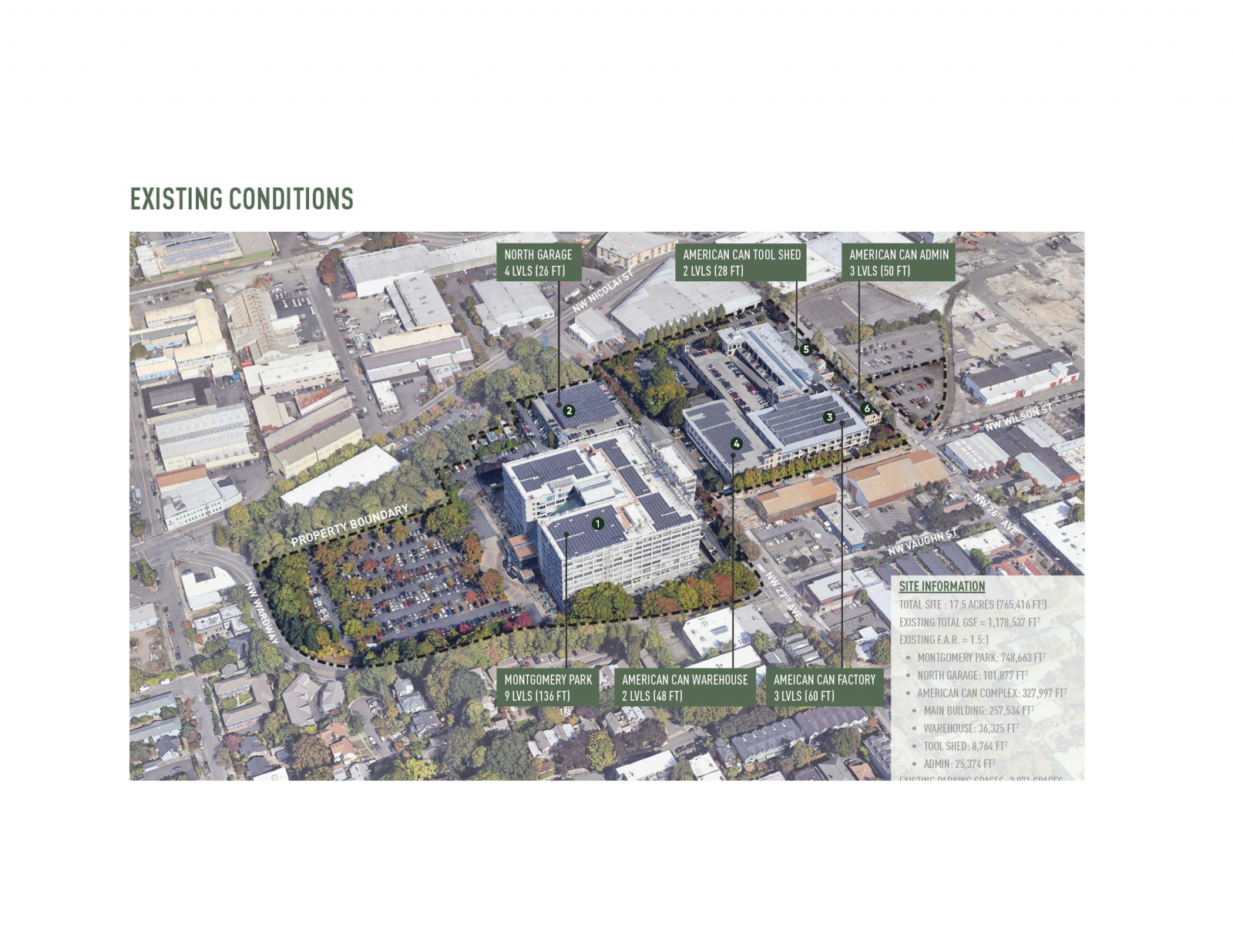 revised12.png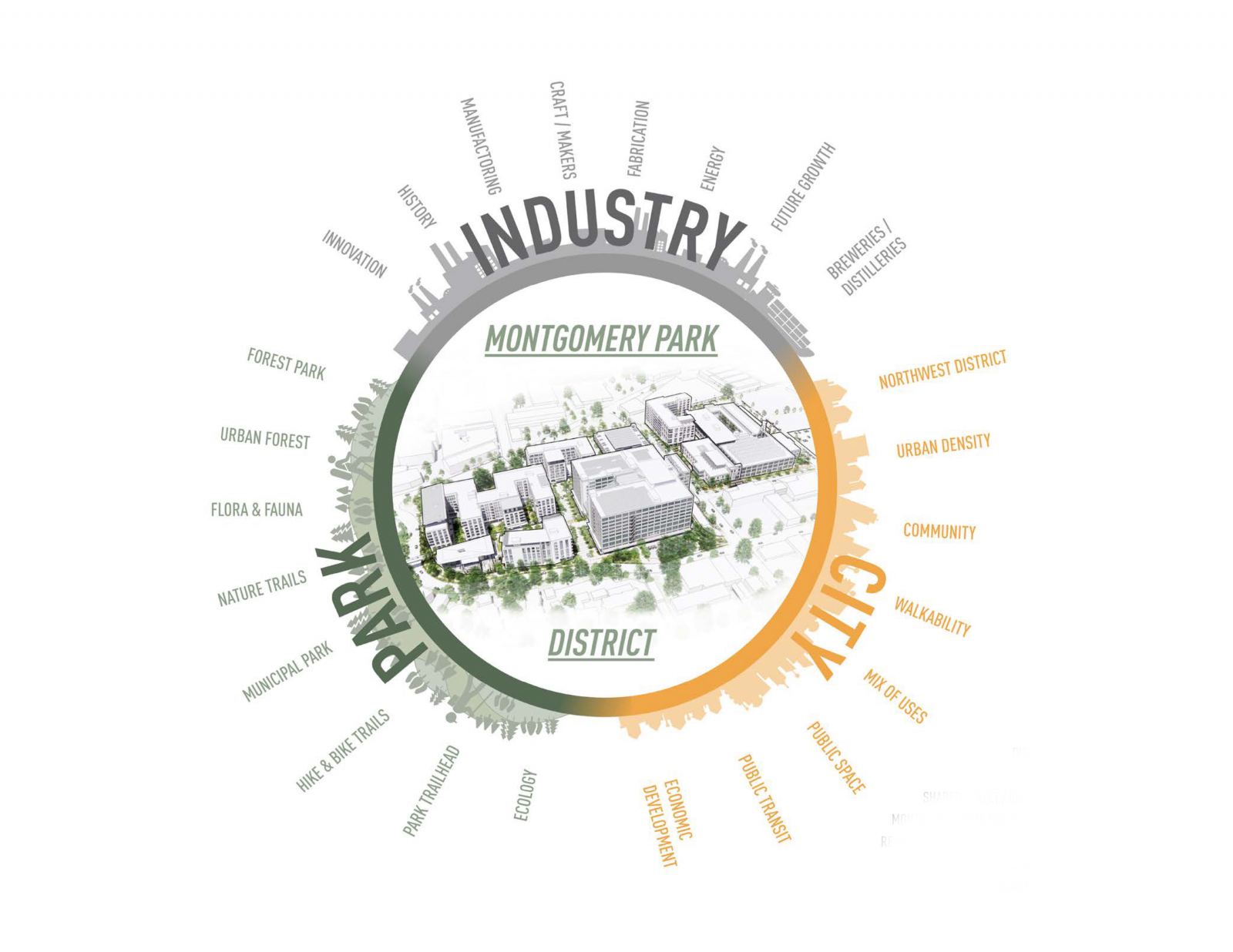 revised4.png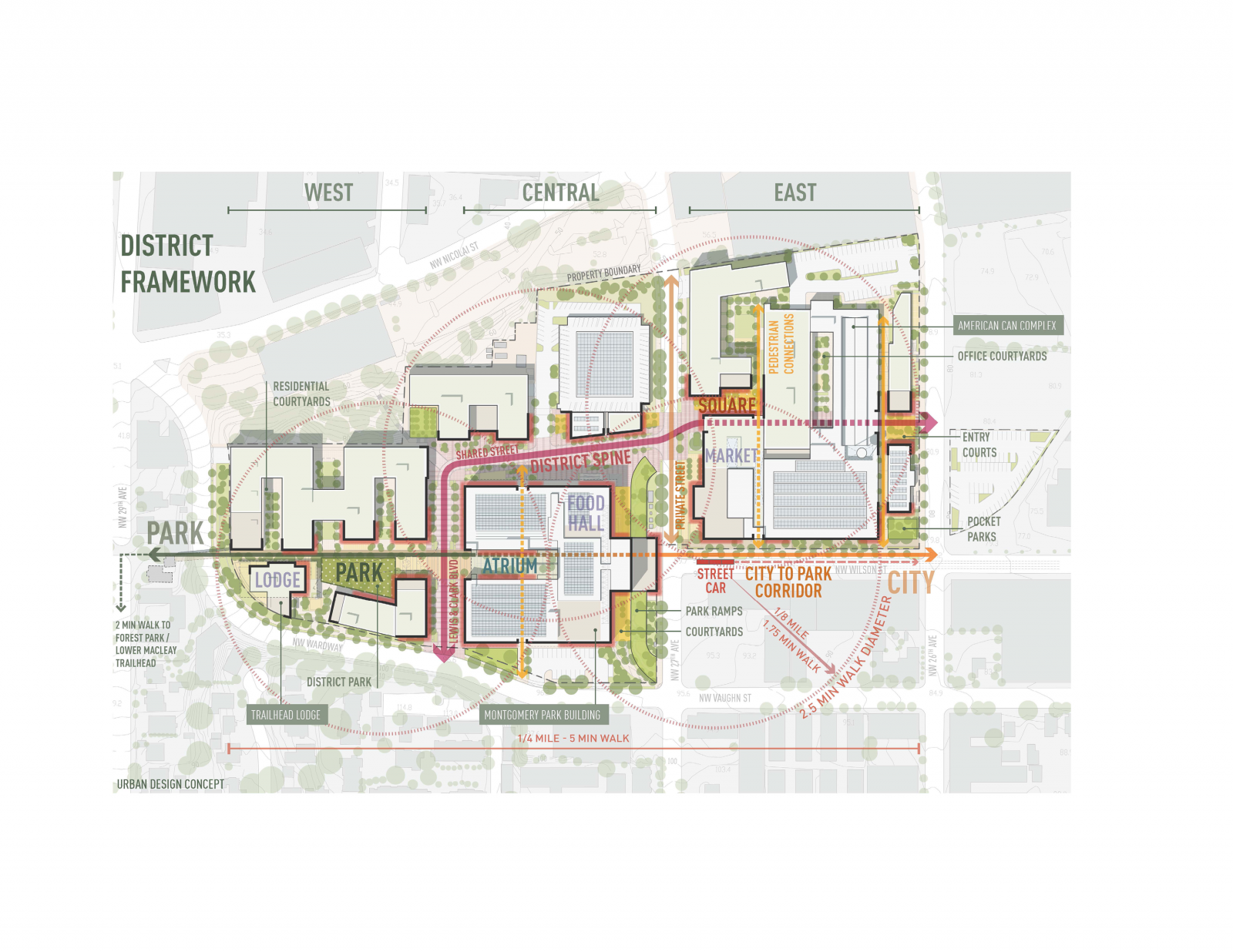 revised14.png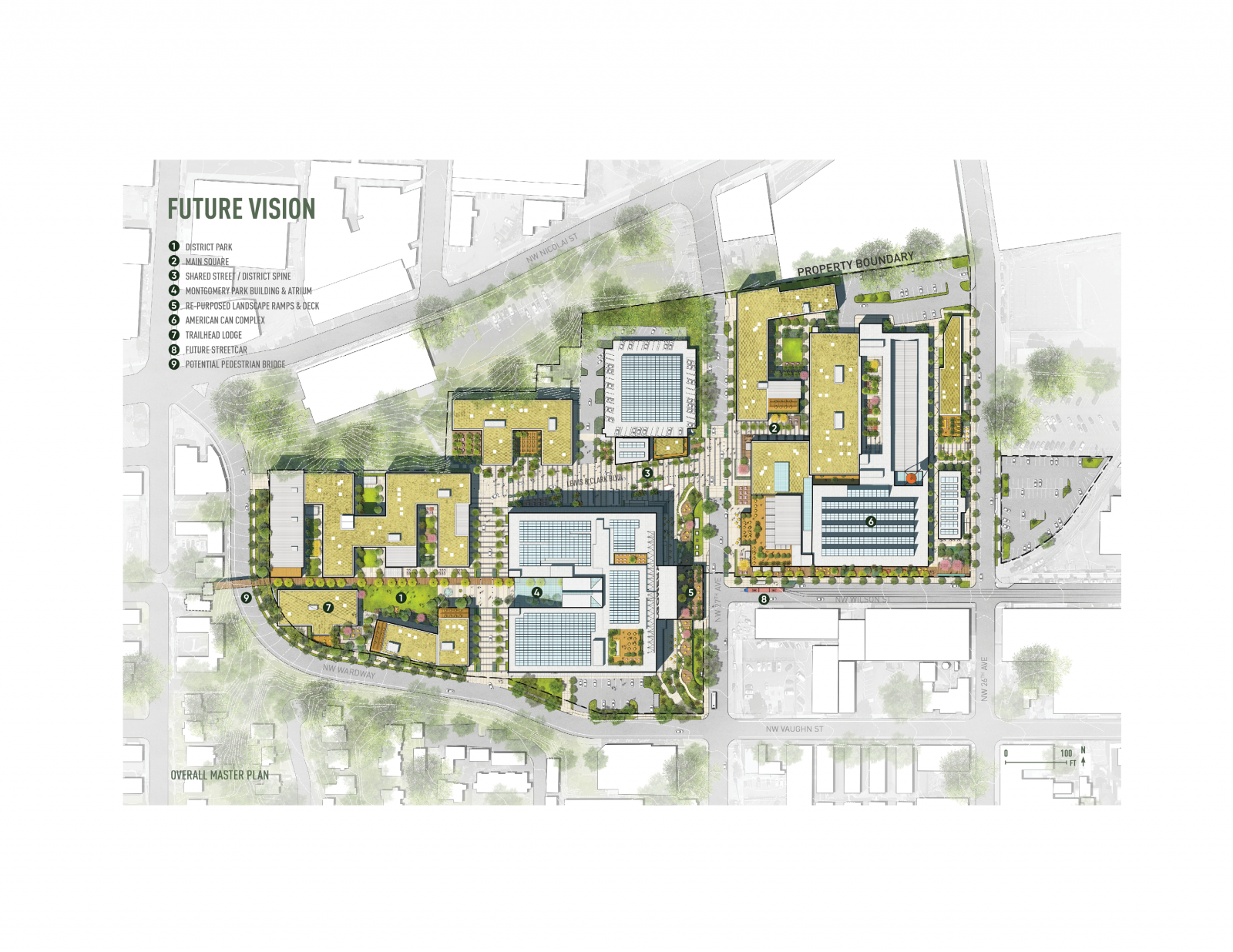 revised7.png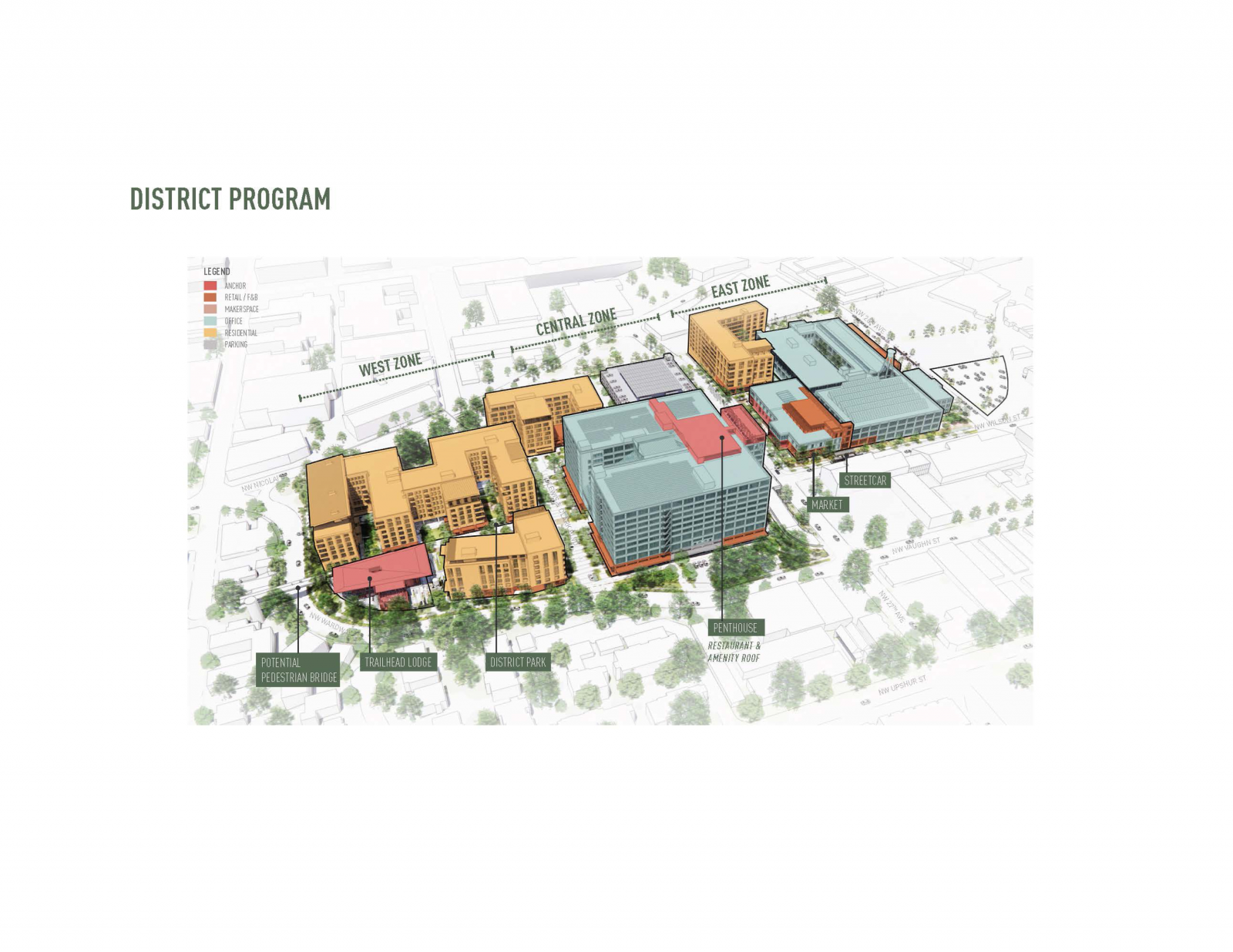 revised6.png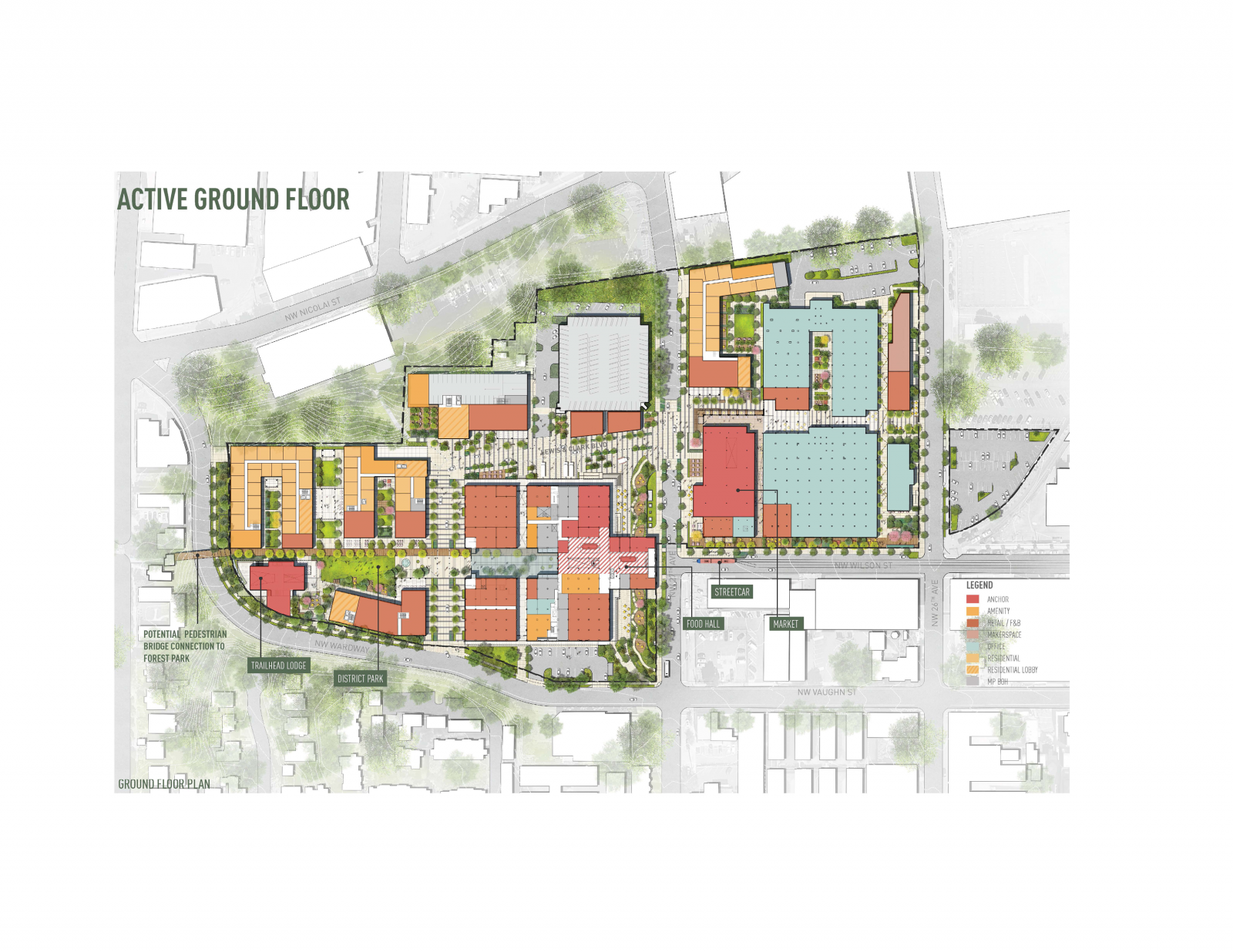 revised20.png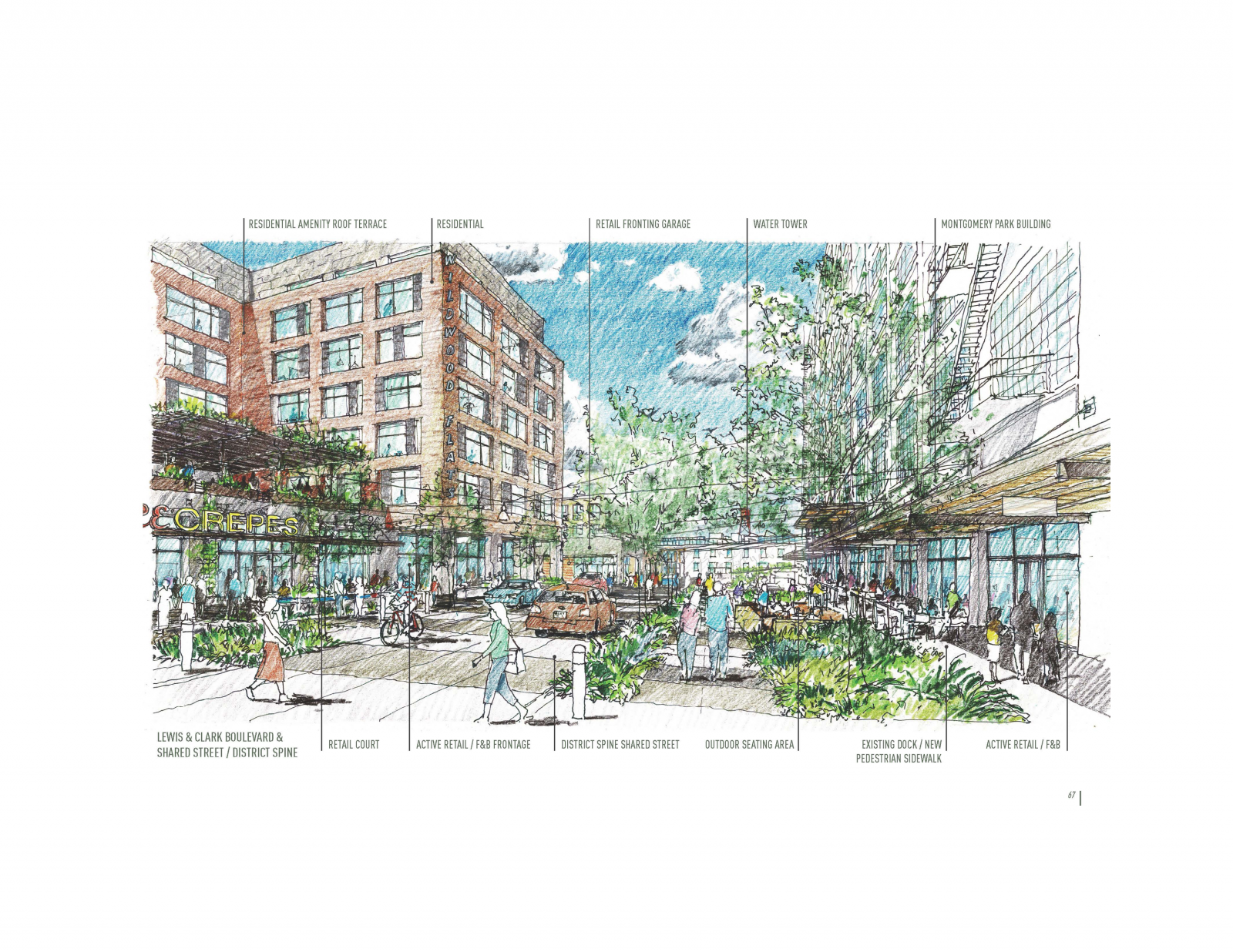 revised9.png
revised8.png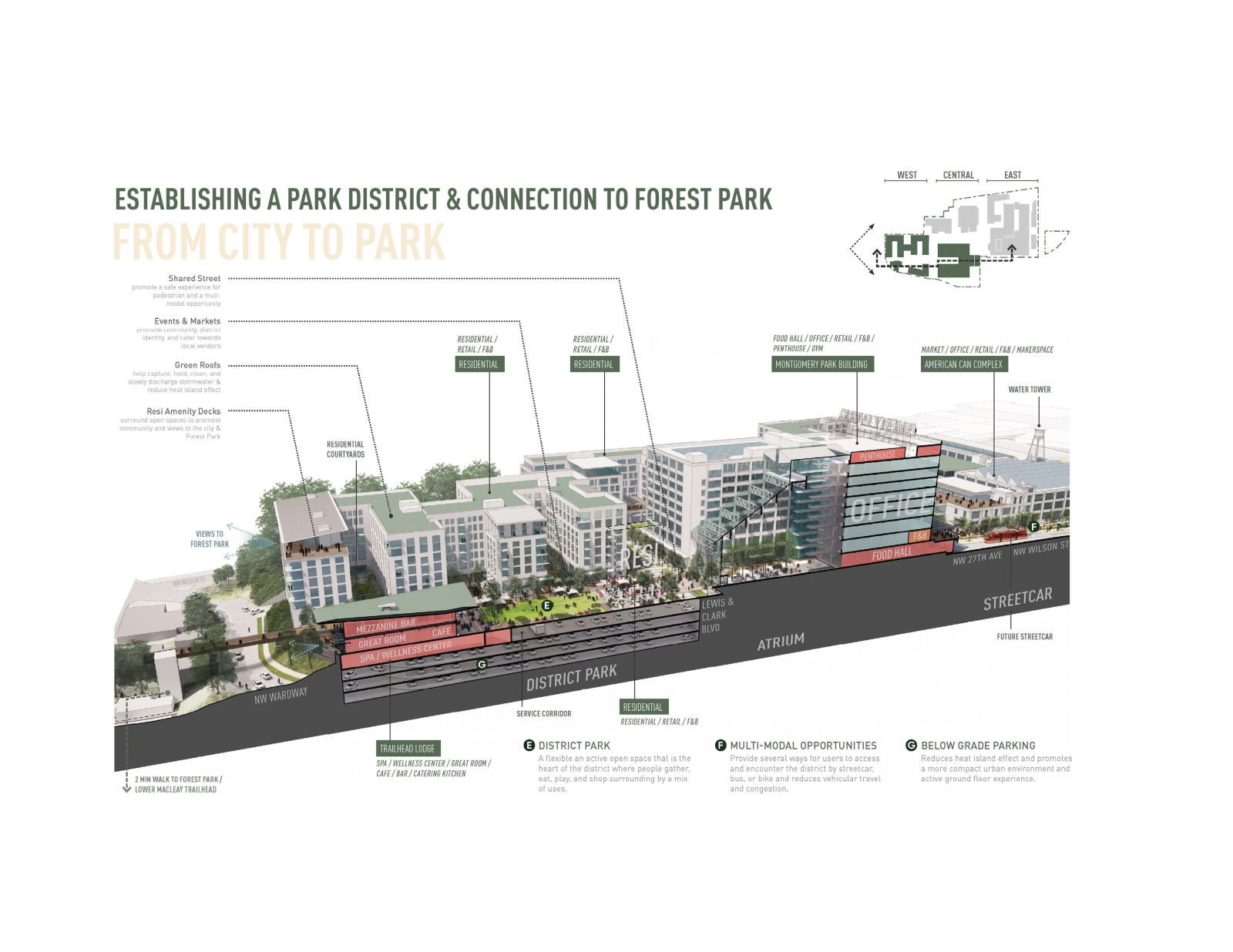 View_West Lot.jpg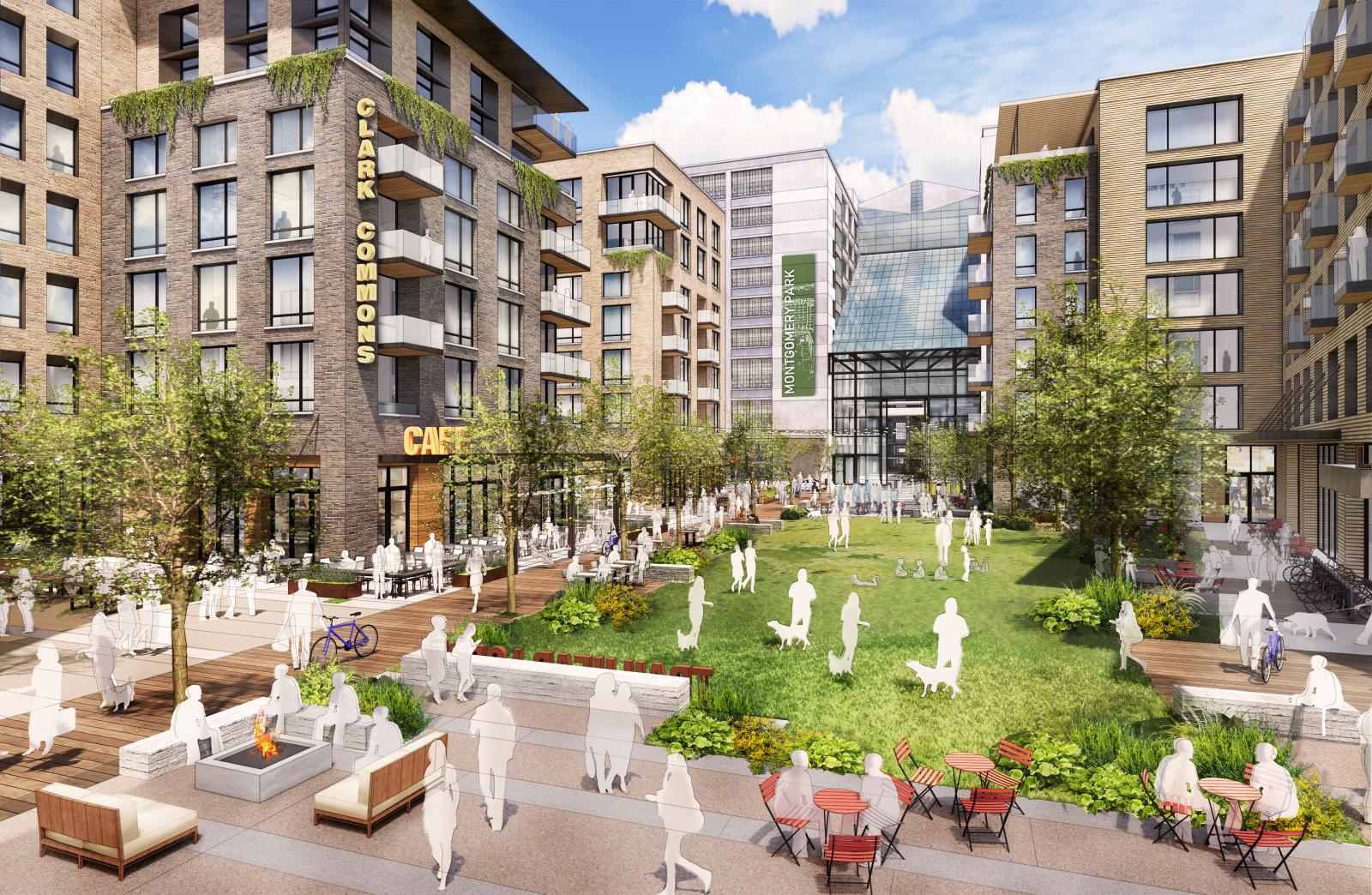 revised21.png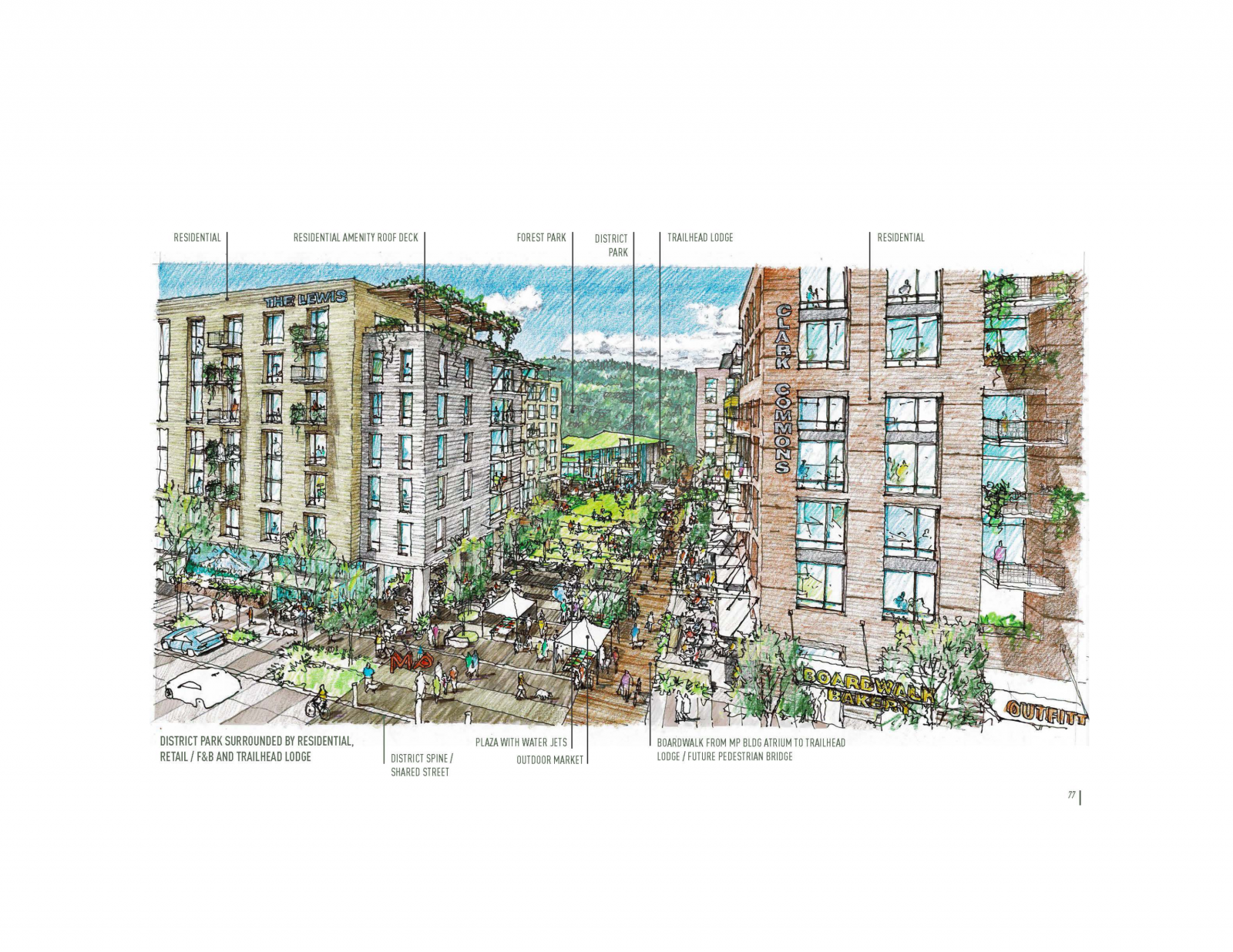 THL3.jpg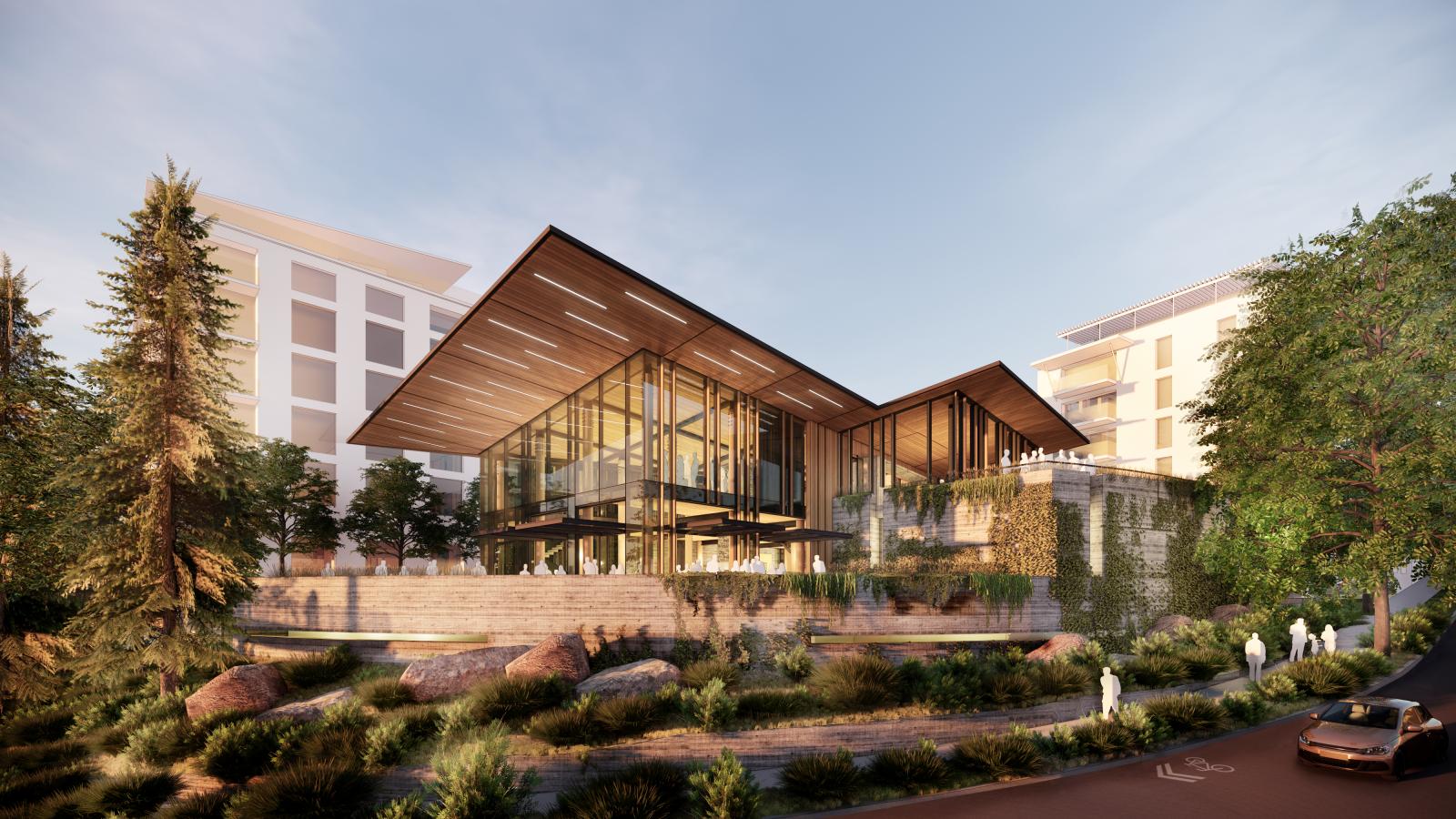 THL1.jpg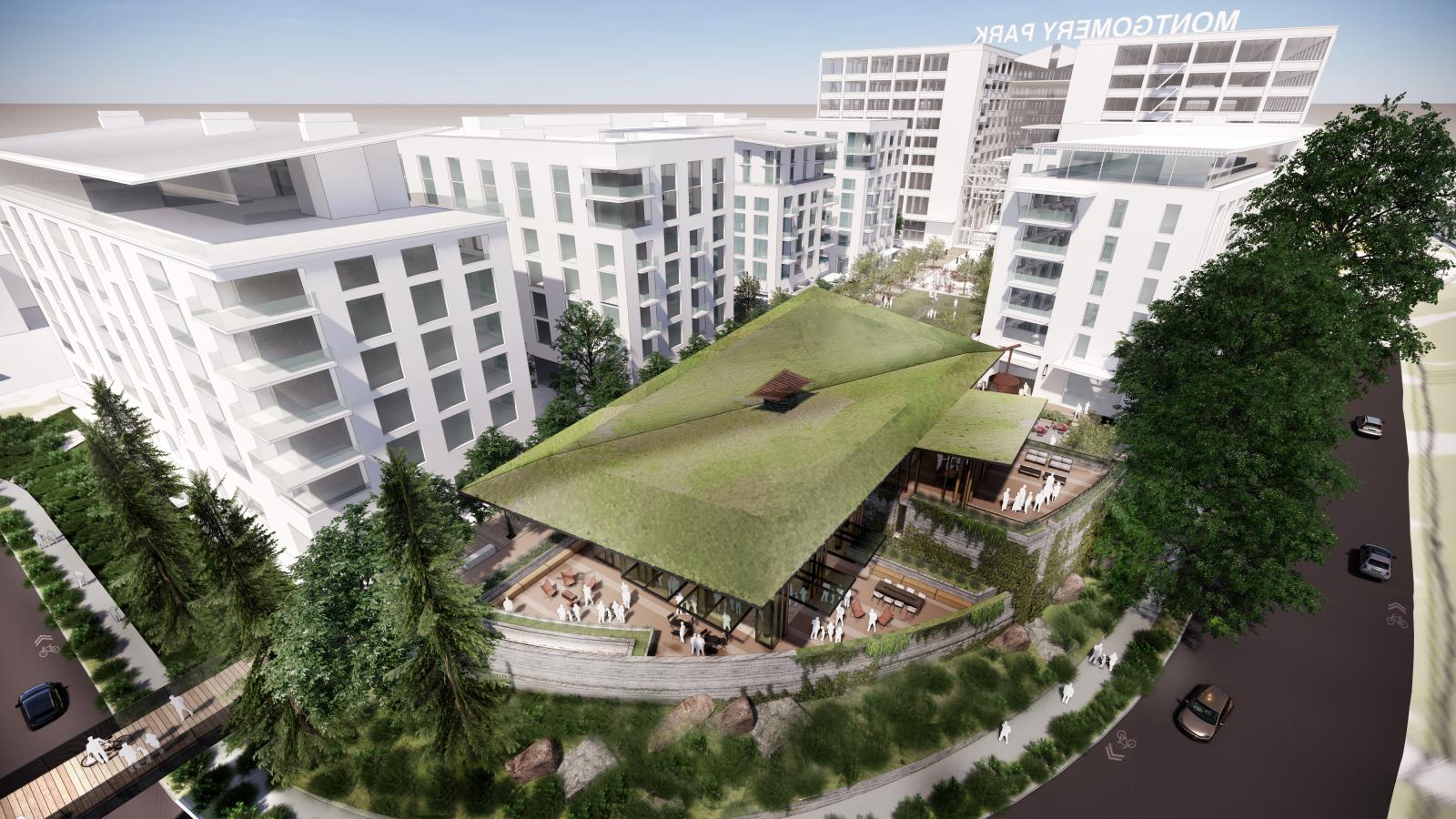 THL2.jpg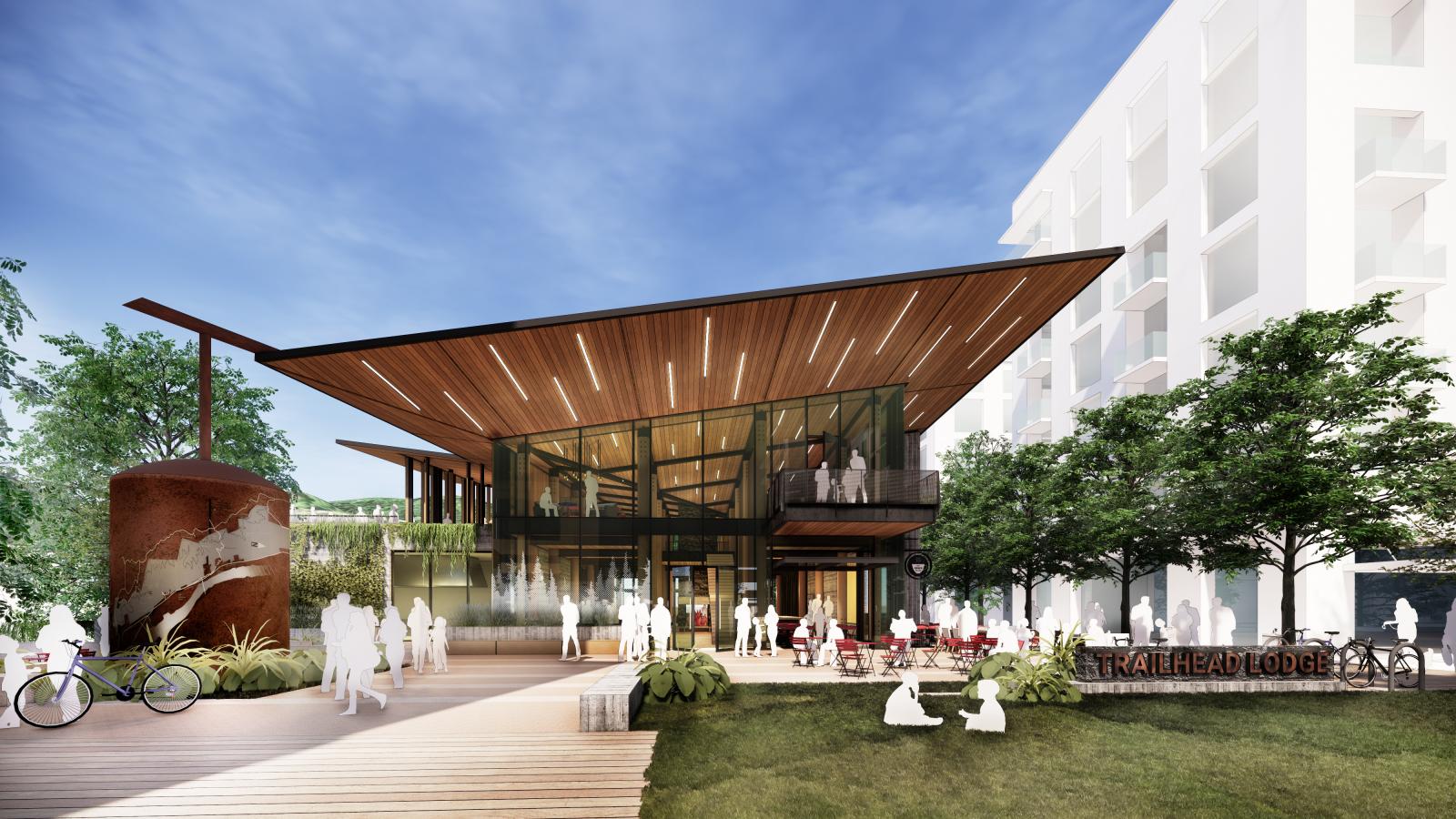 revised16.png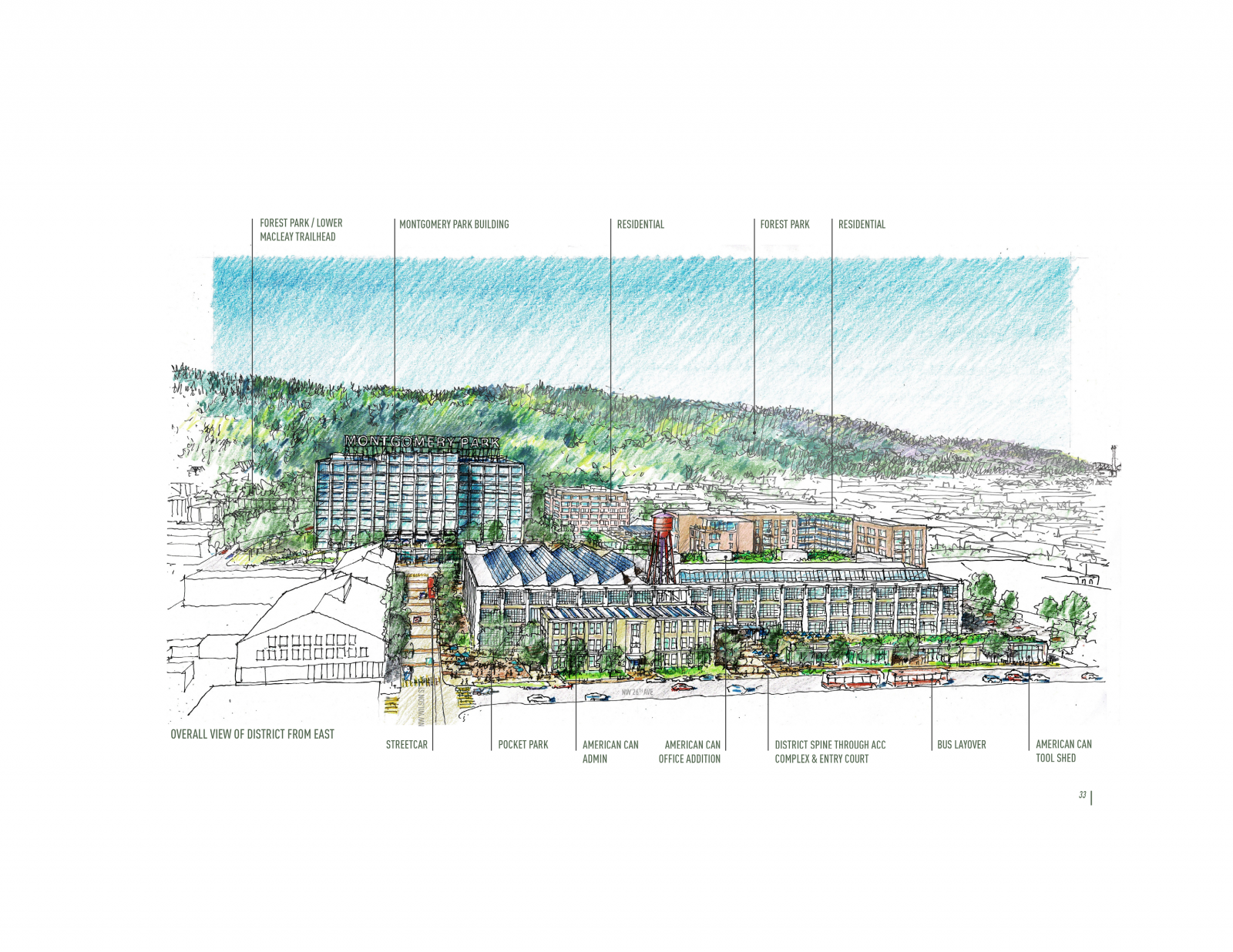 revised17.png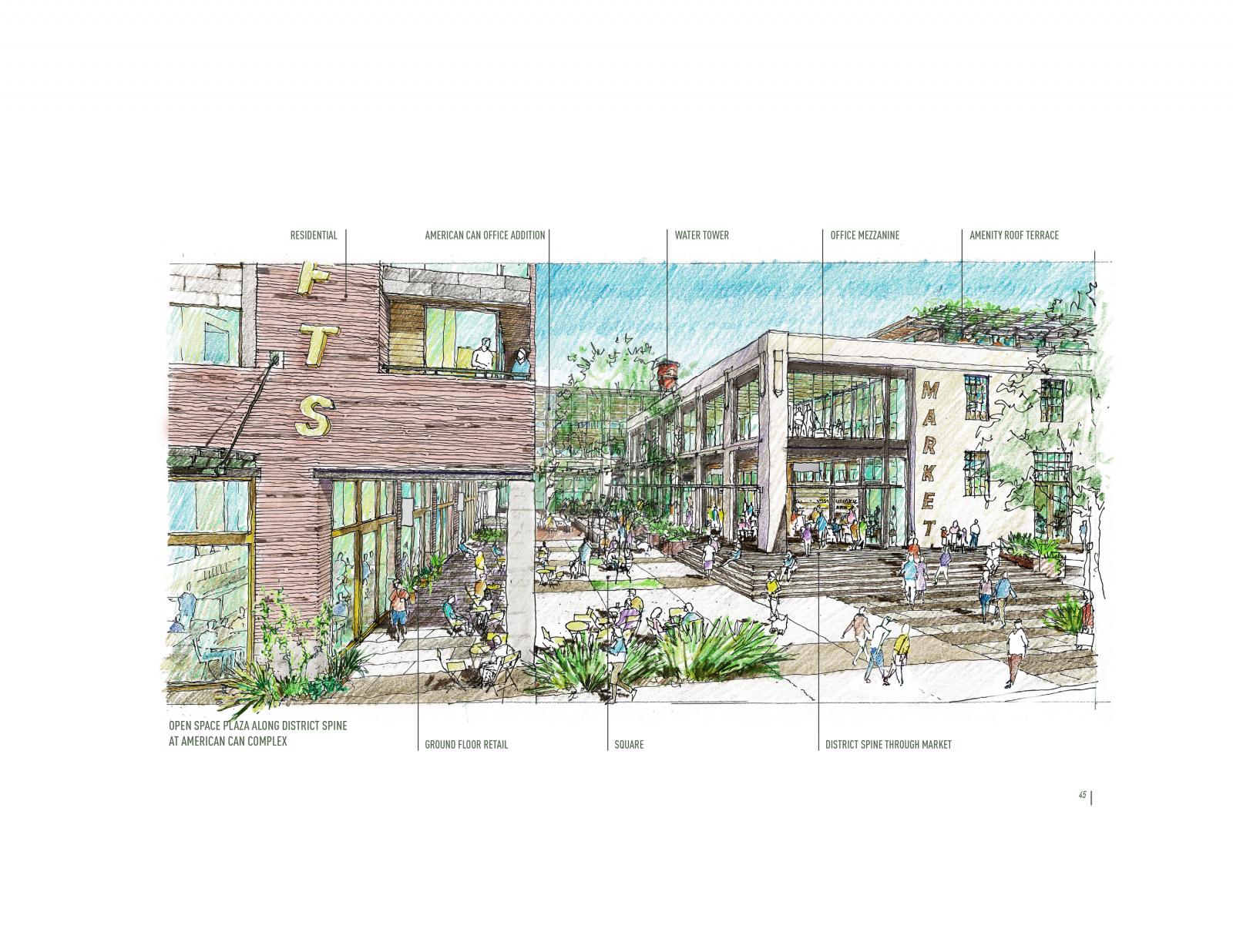 warehouse3.png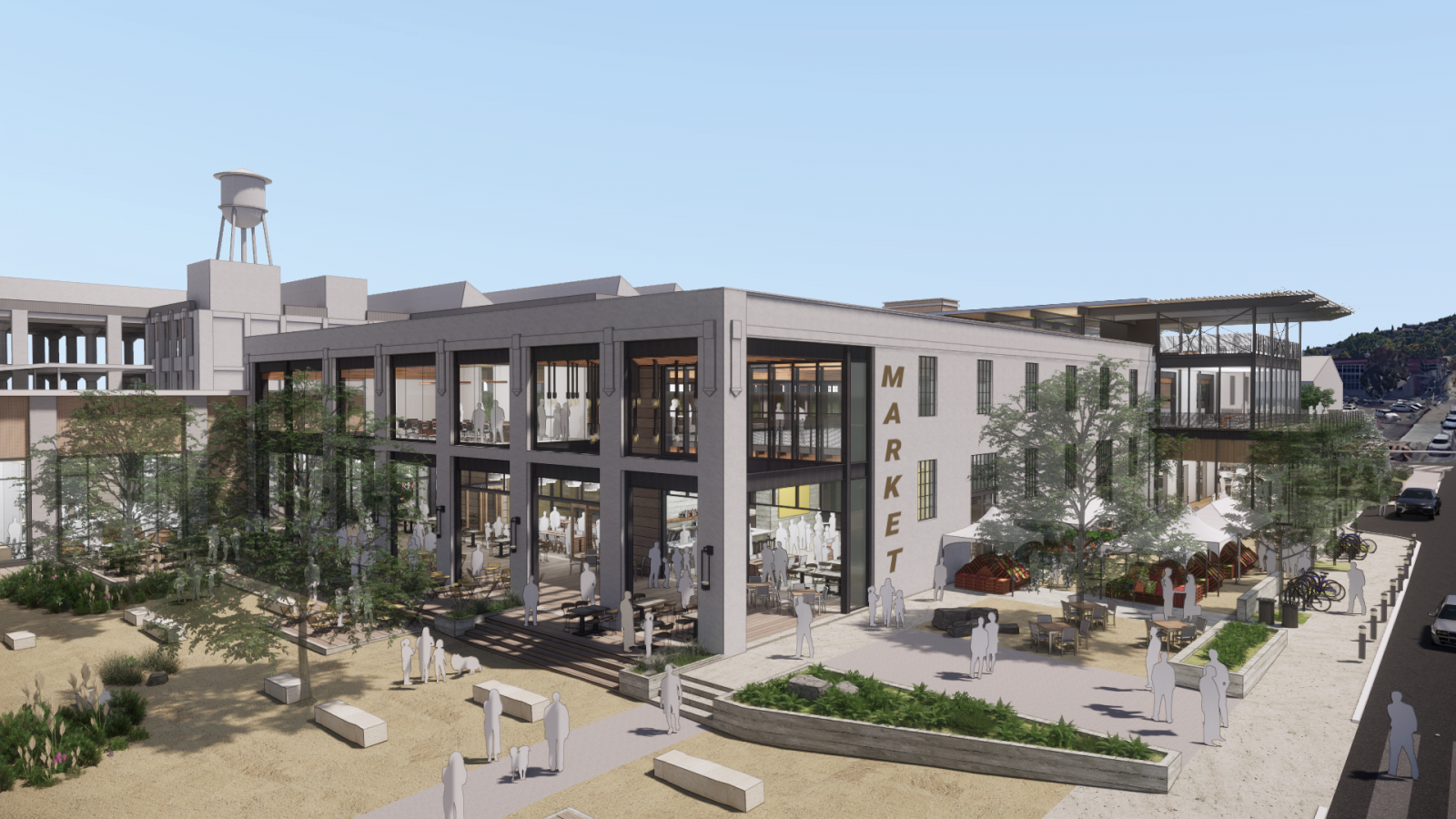 warehouse5.jpg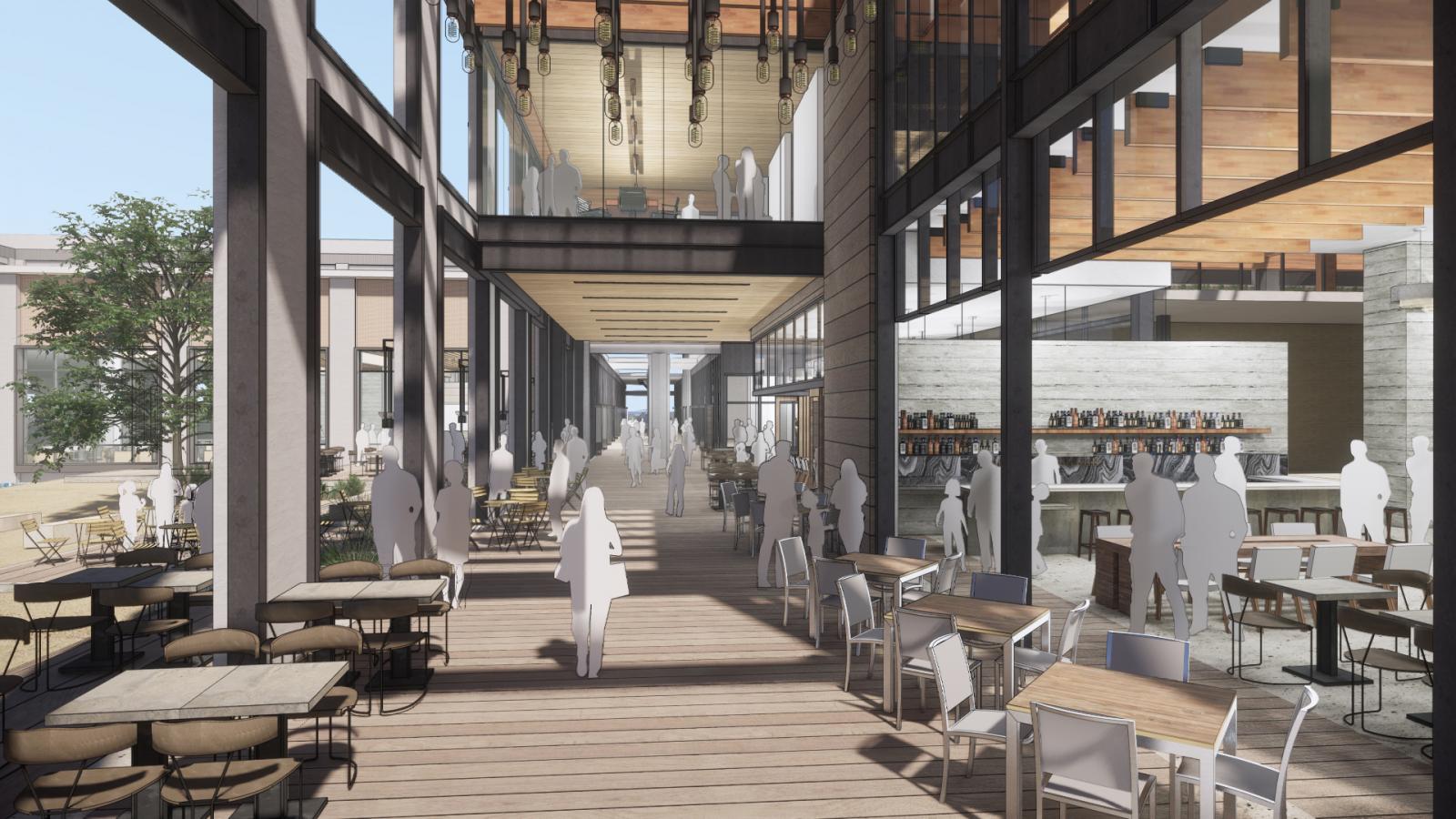 Warehouse2.png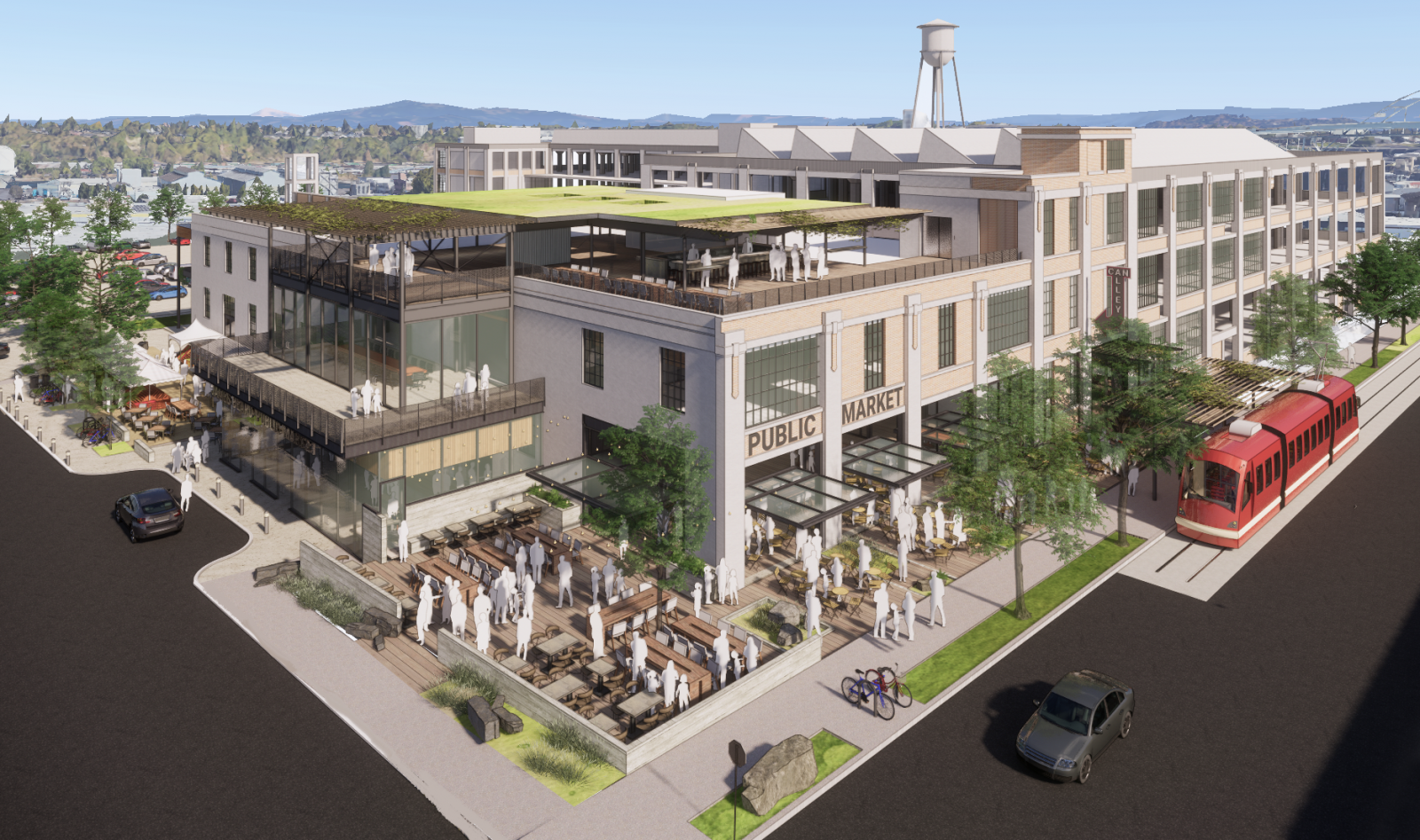 Warehouse.jpg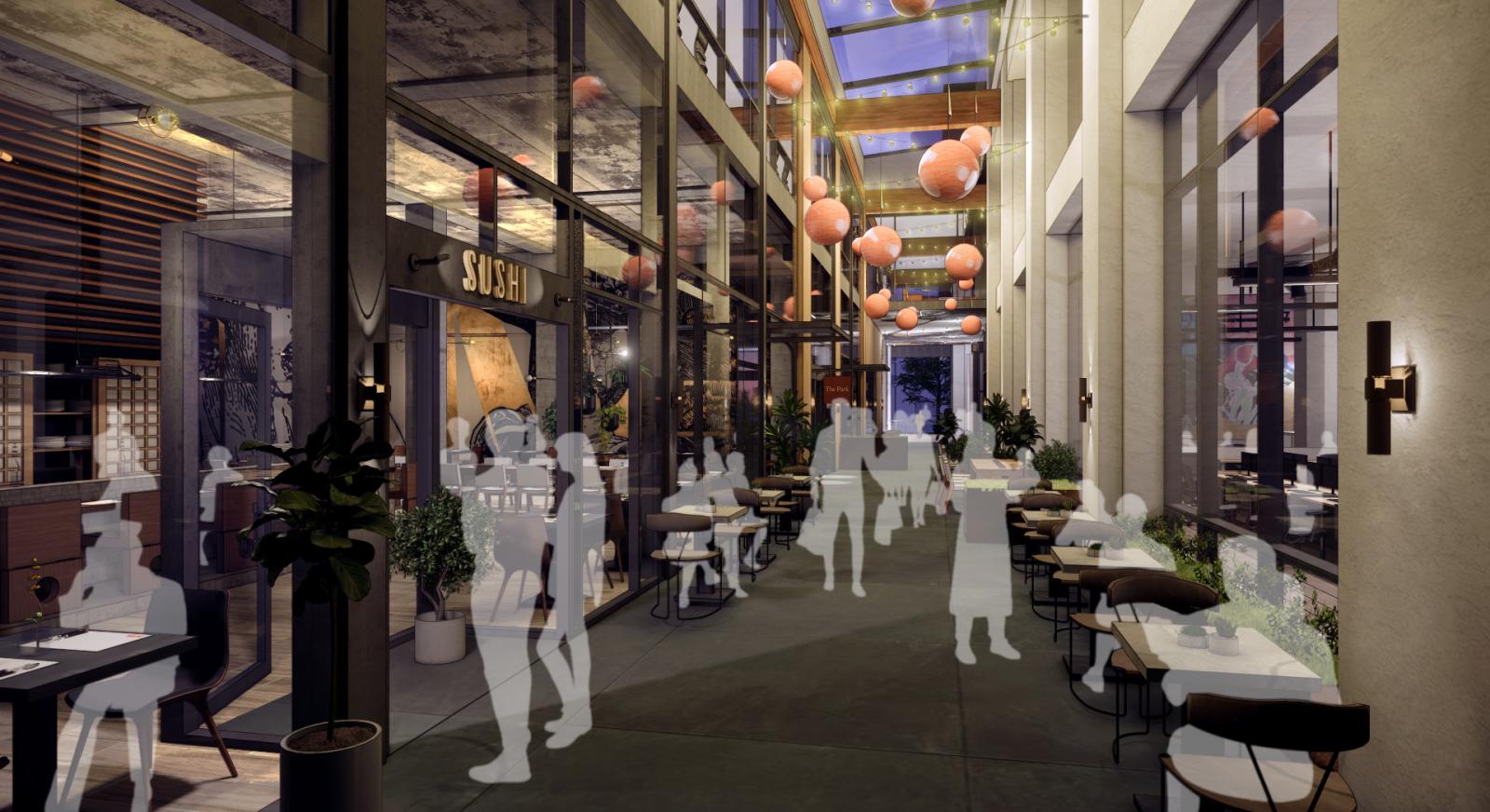 revised13.png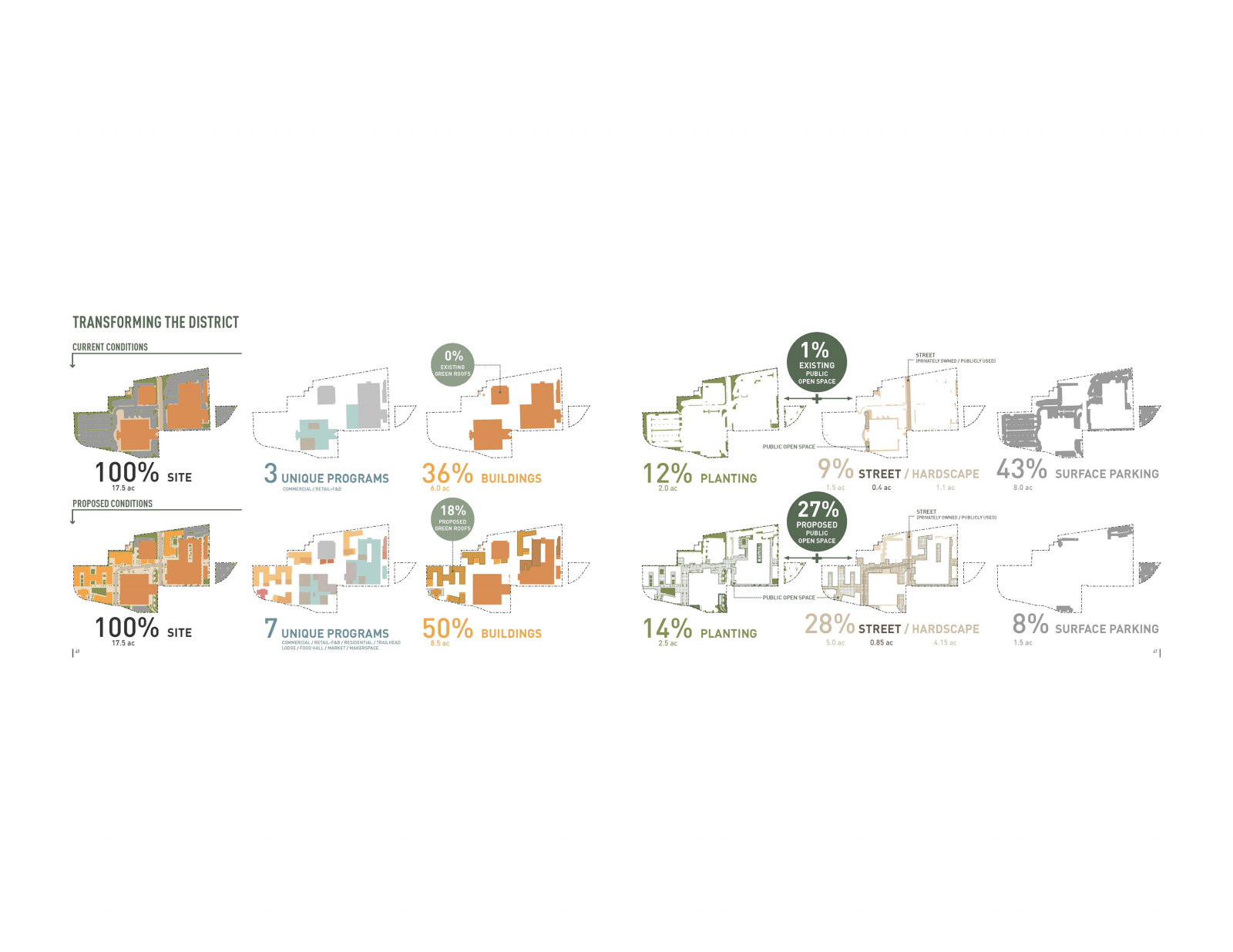 revised25.png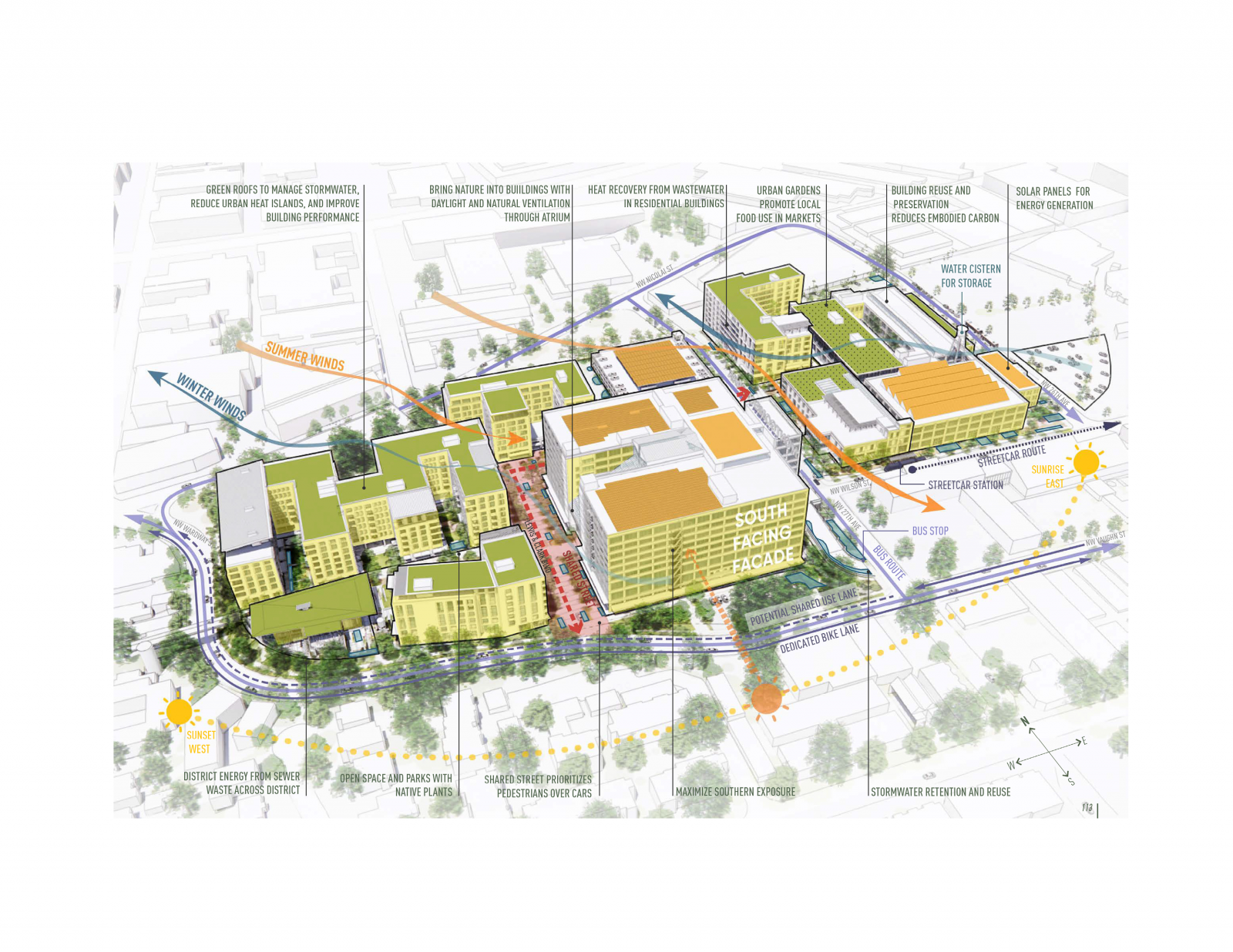 revised24.png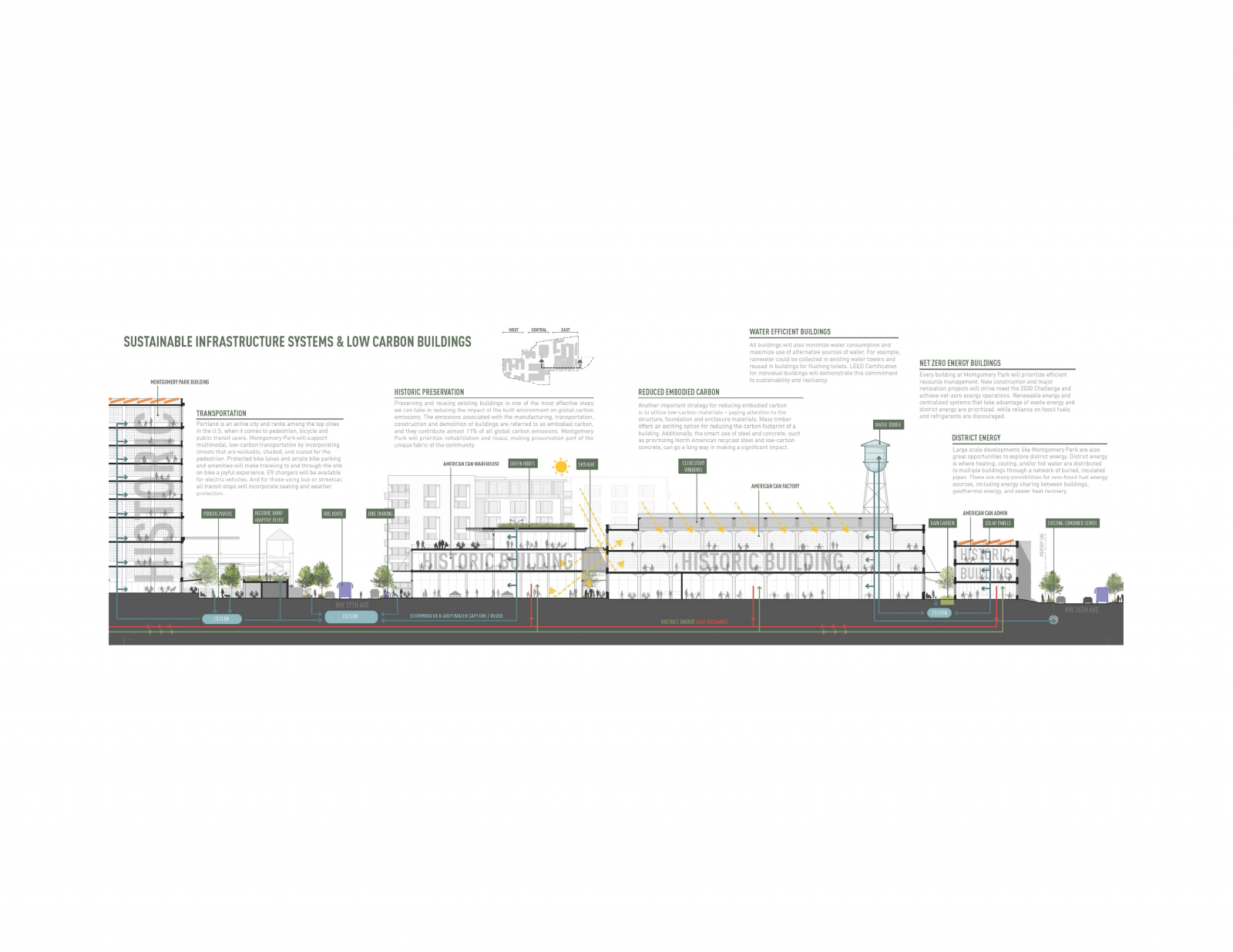 Programs
17.5 acres Phase 1: 2024, Phase 2: 2025-2027, Phase 3: 2028-2030 Office = 878,000 ft2 Retail / F&B: 116,000 ft2 Makerspace = 5,500 ft2 Food Hall = 23,500 ft2 Market = 18,750 ft2 Trailhead Lodge = 33,000 ft2 Residential = 762,000 ft2 with roughly 871 units. Market rate and affordable apartment units.
Client: Unico Properties & Partner Group
Planning/Urban Design/Architecture: Lake|Flato Architects
Landscape Architecture: PLACE
Mobility: Nelson/Nygaard
Civil Engineering: GBD Architects
Market Analysis/Strategy: CRAVE
 Sustainaibilty Advisors: Unico Sustainability
Placemaking/Design-Developler/Retail Activation/UX Design: Jean-Pierre Veillet, NWSP
Montgomery Park Building Design Architect: S9 Architects