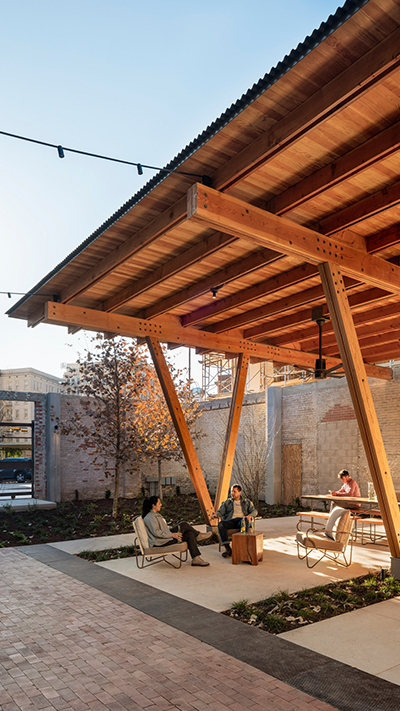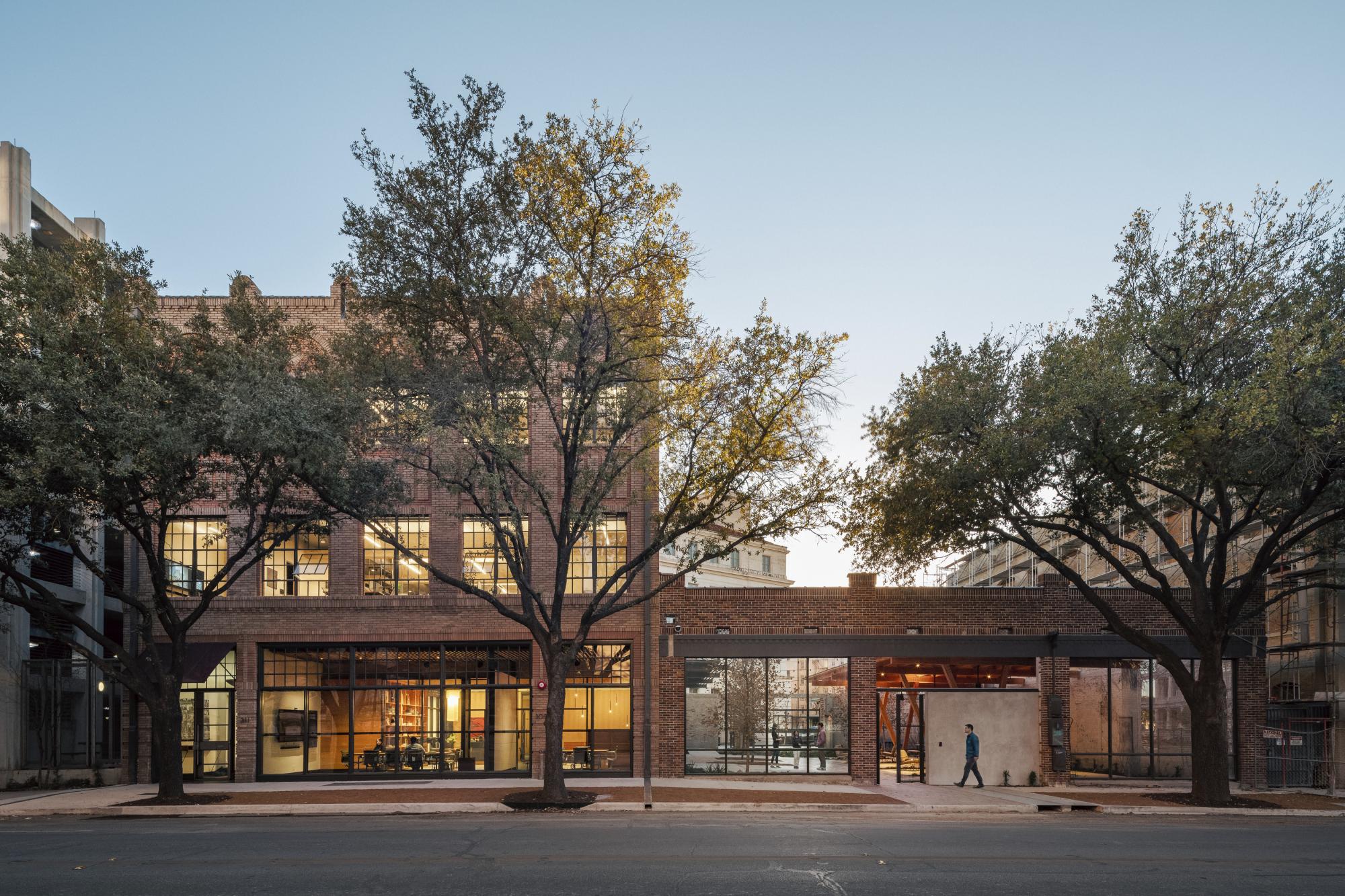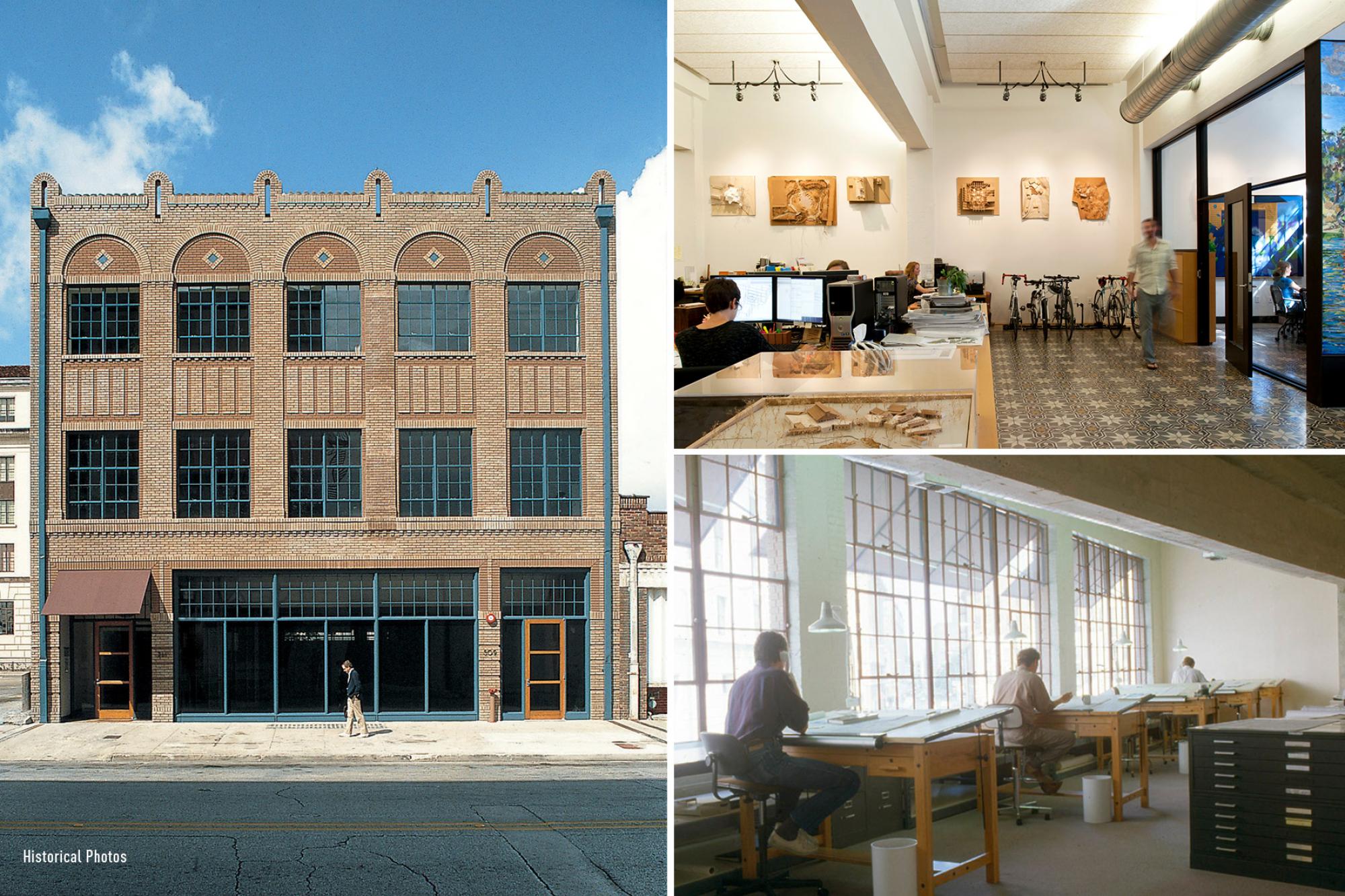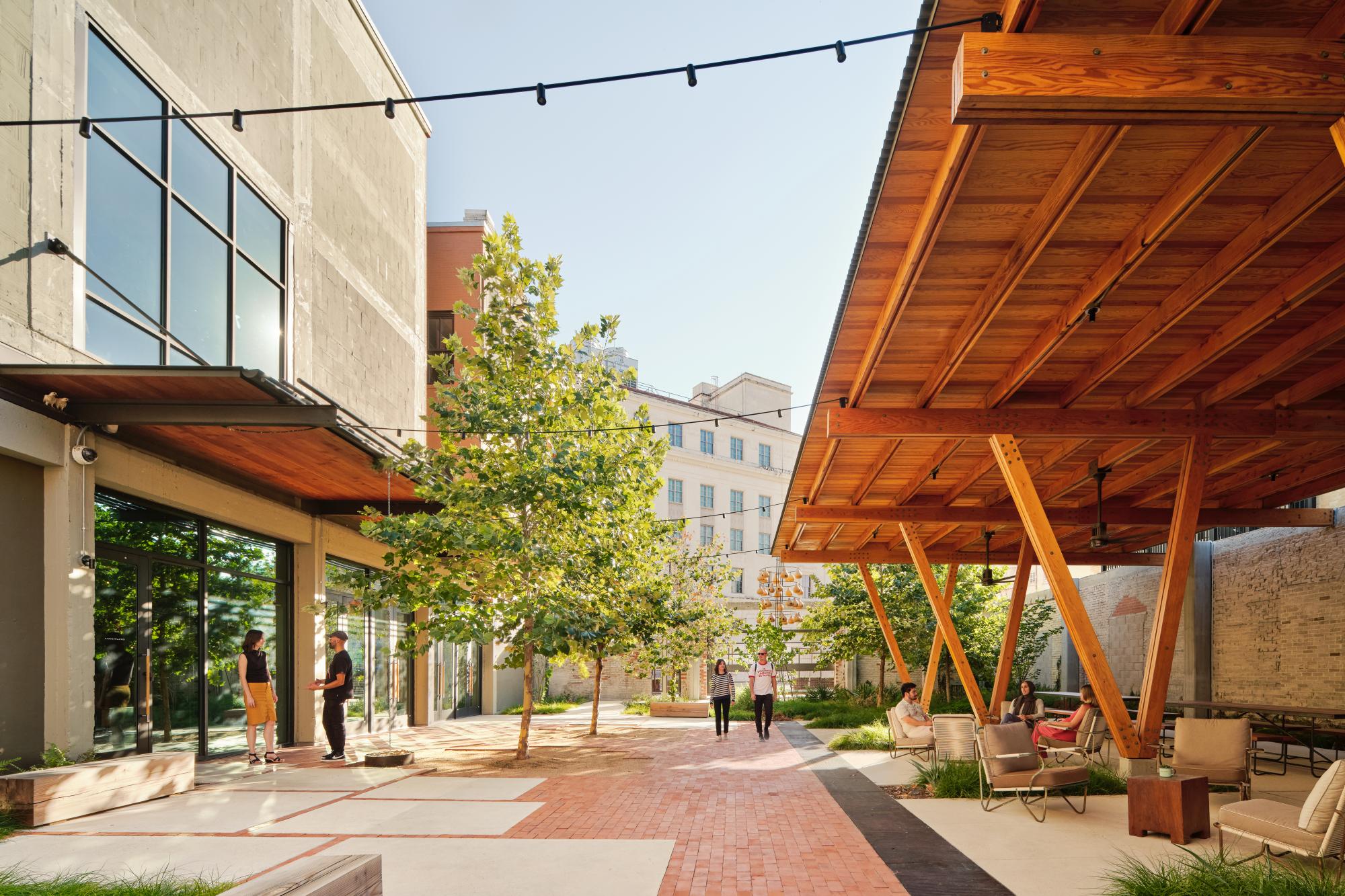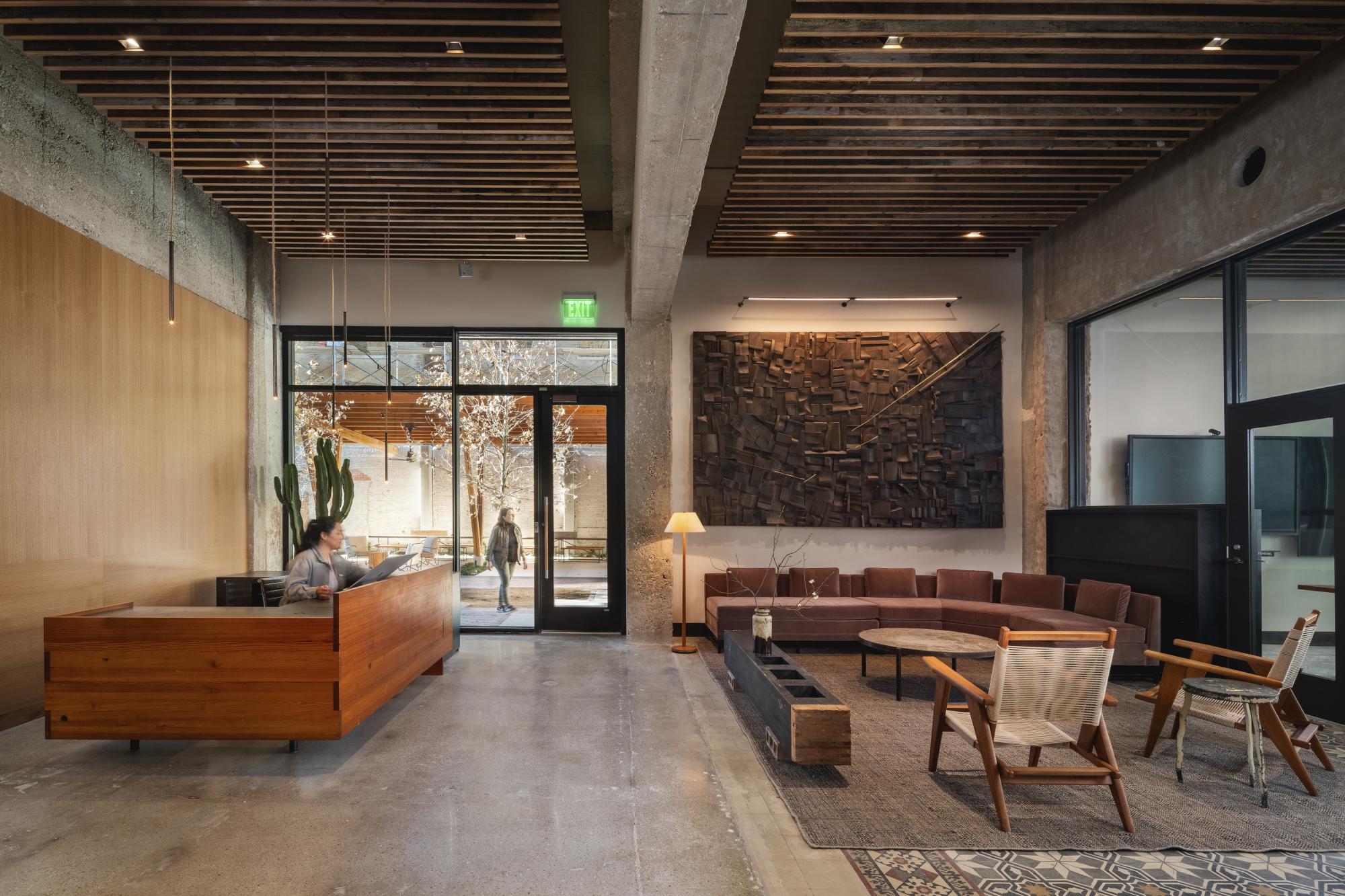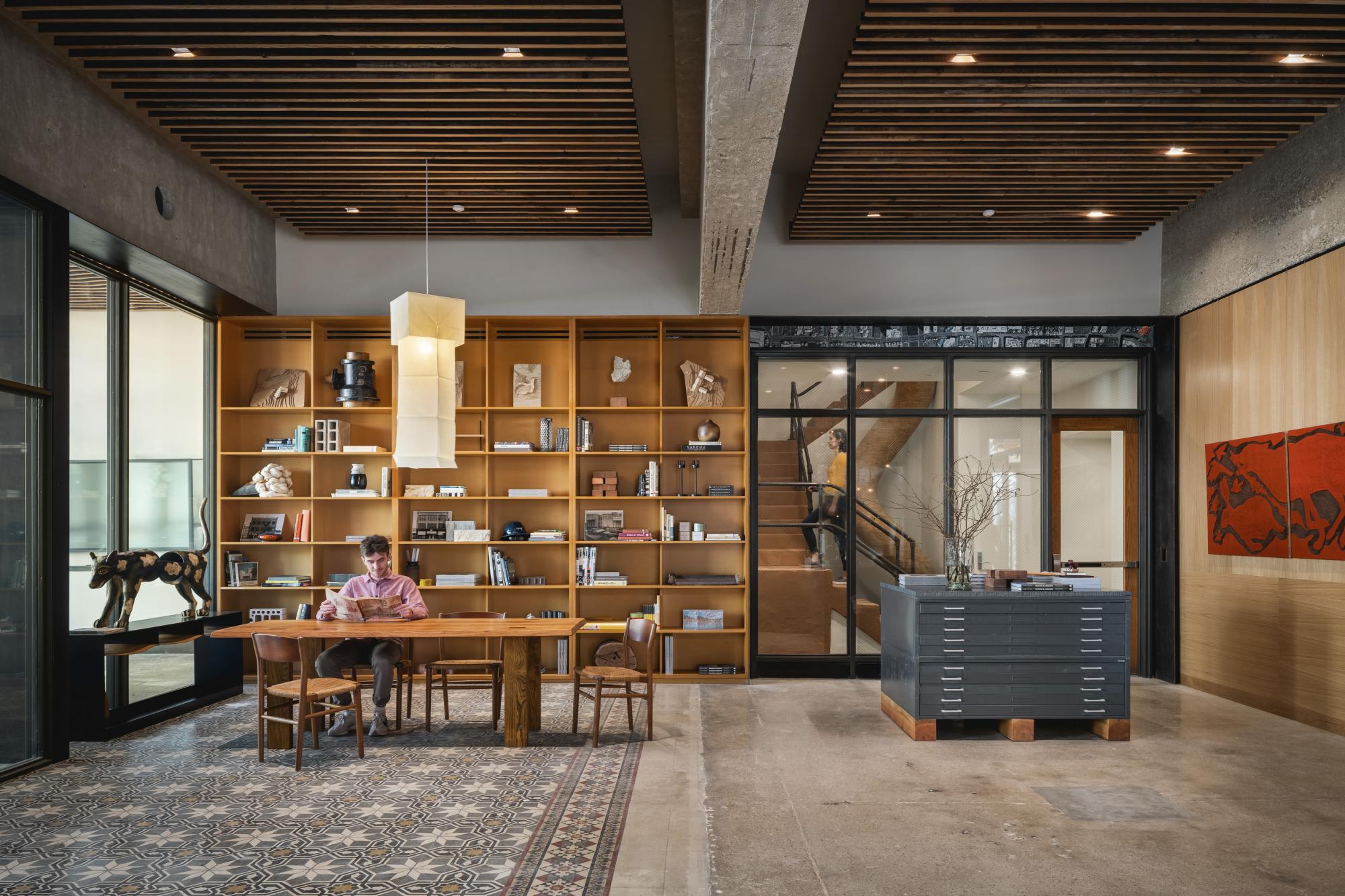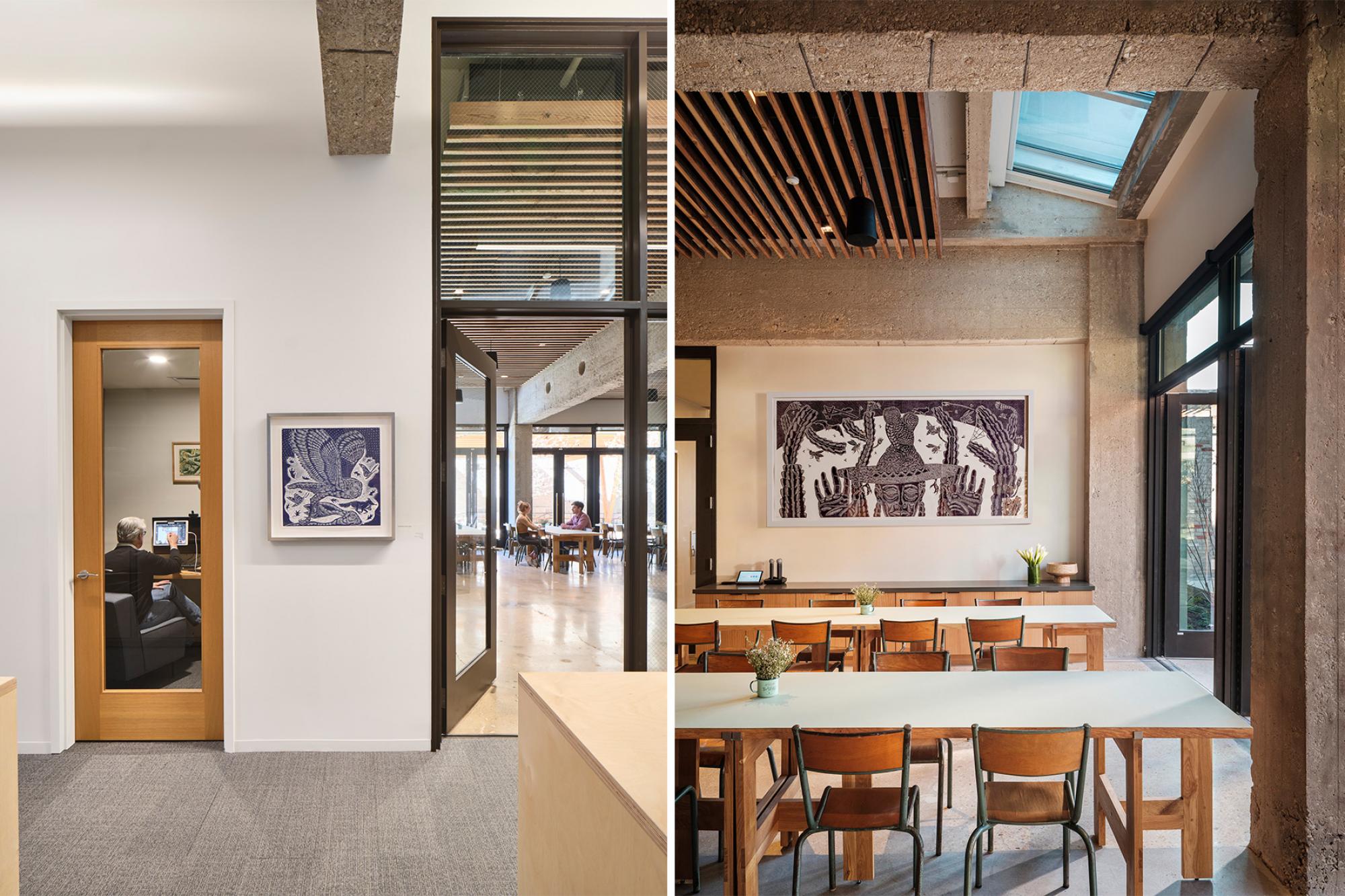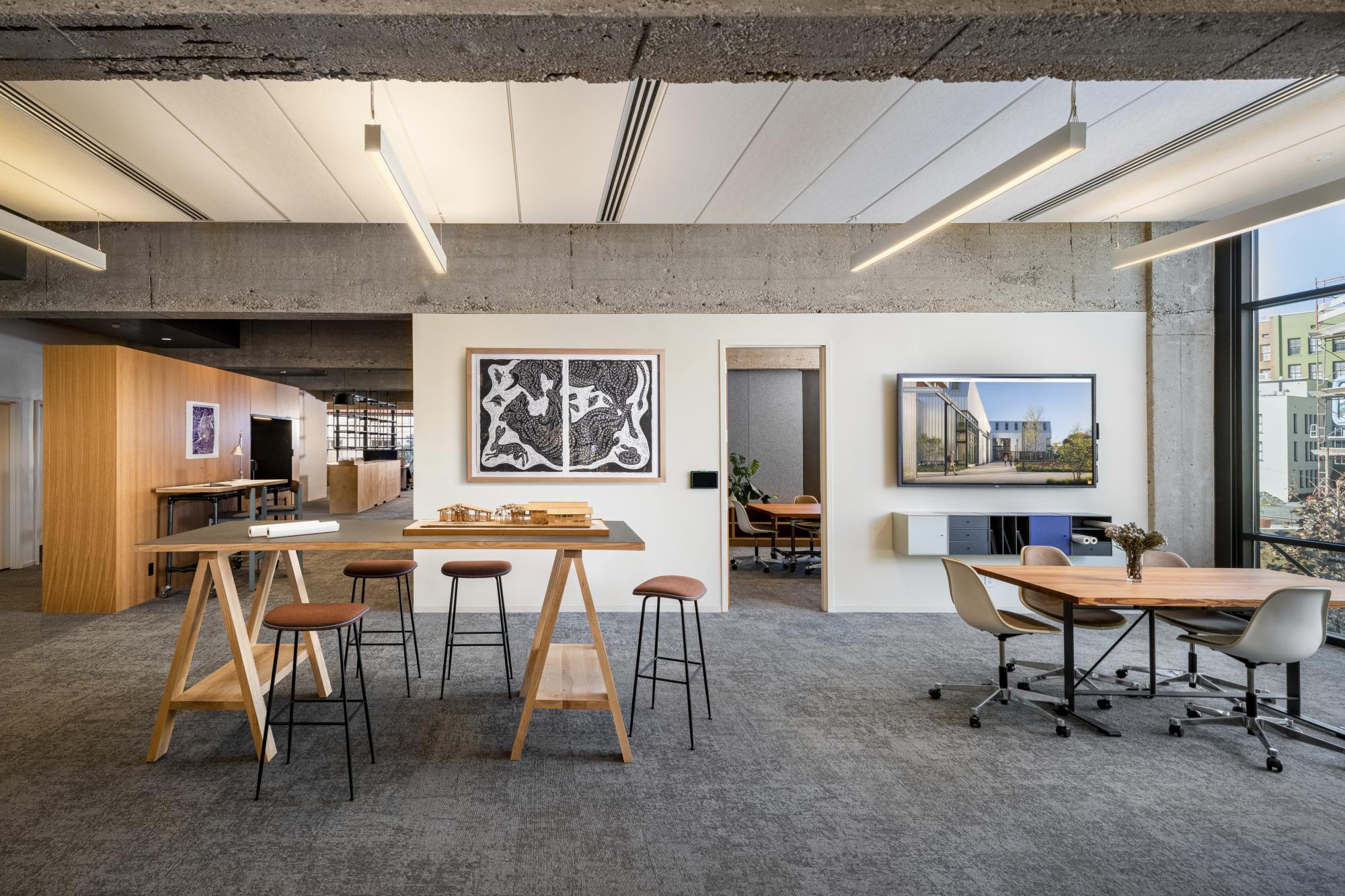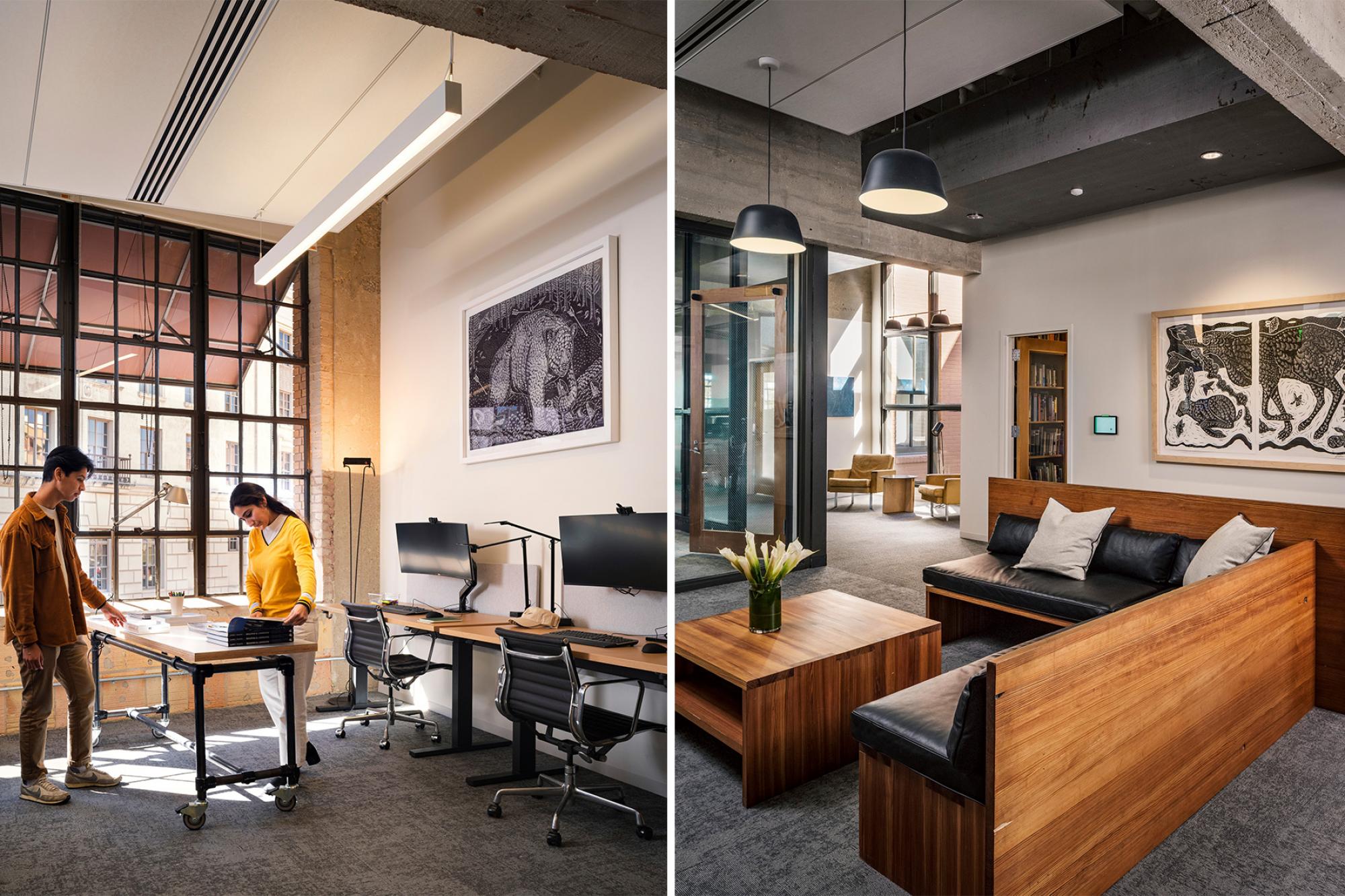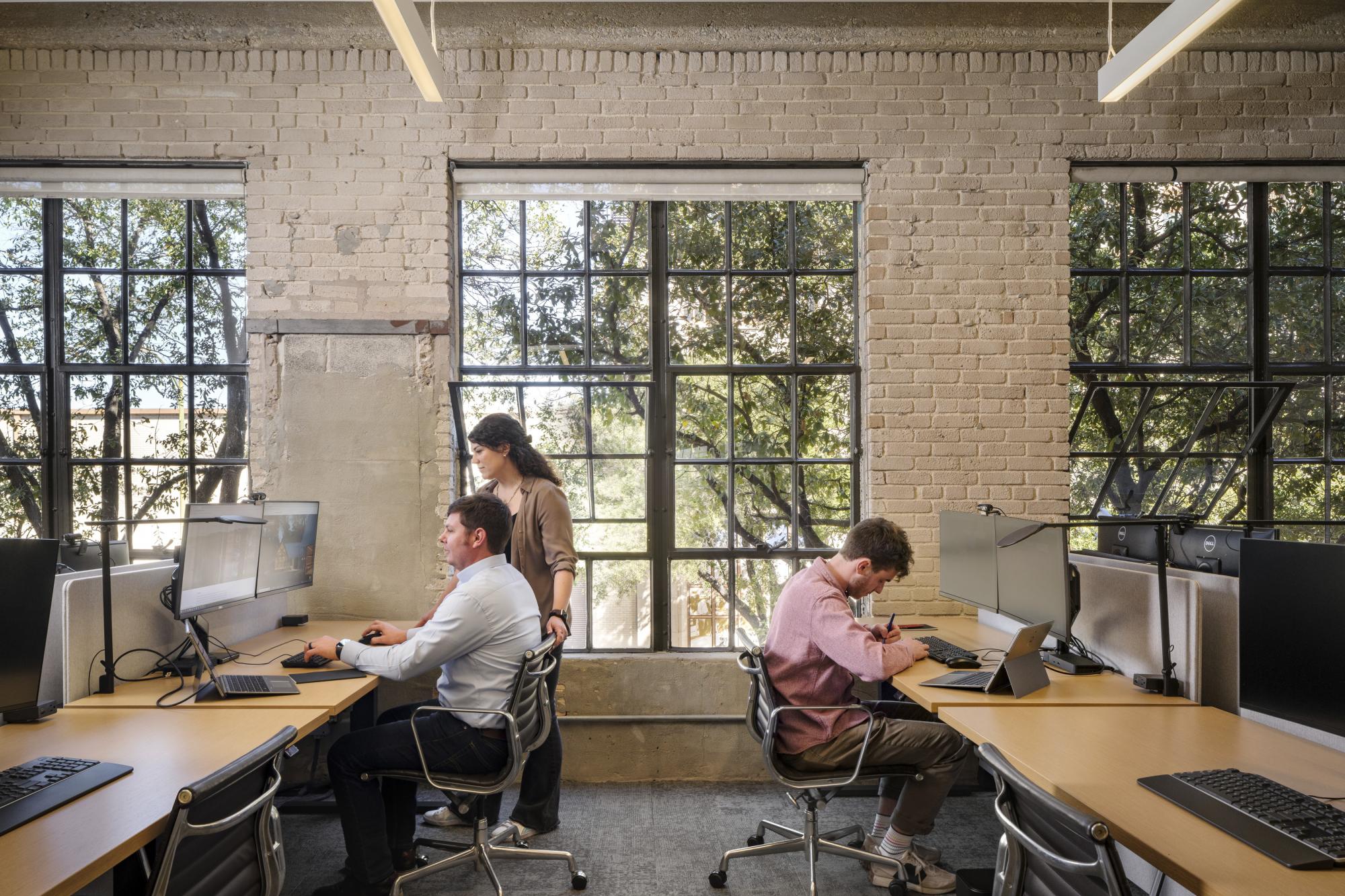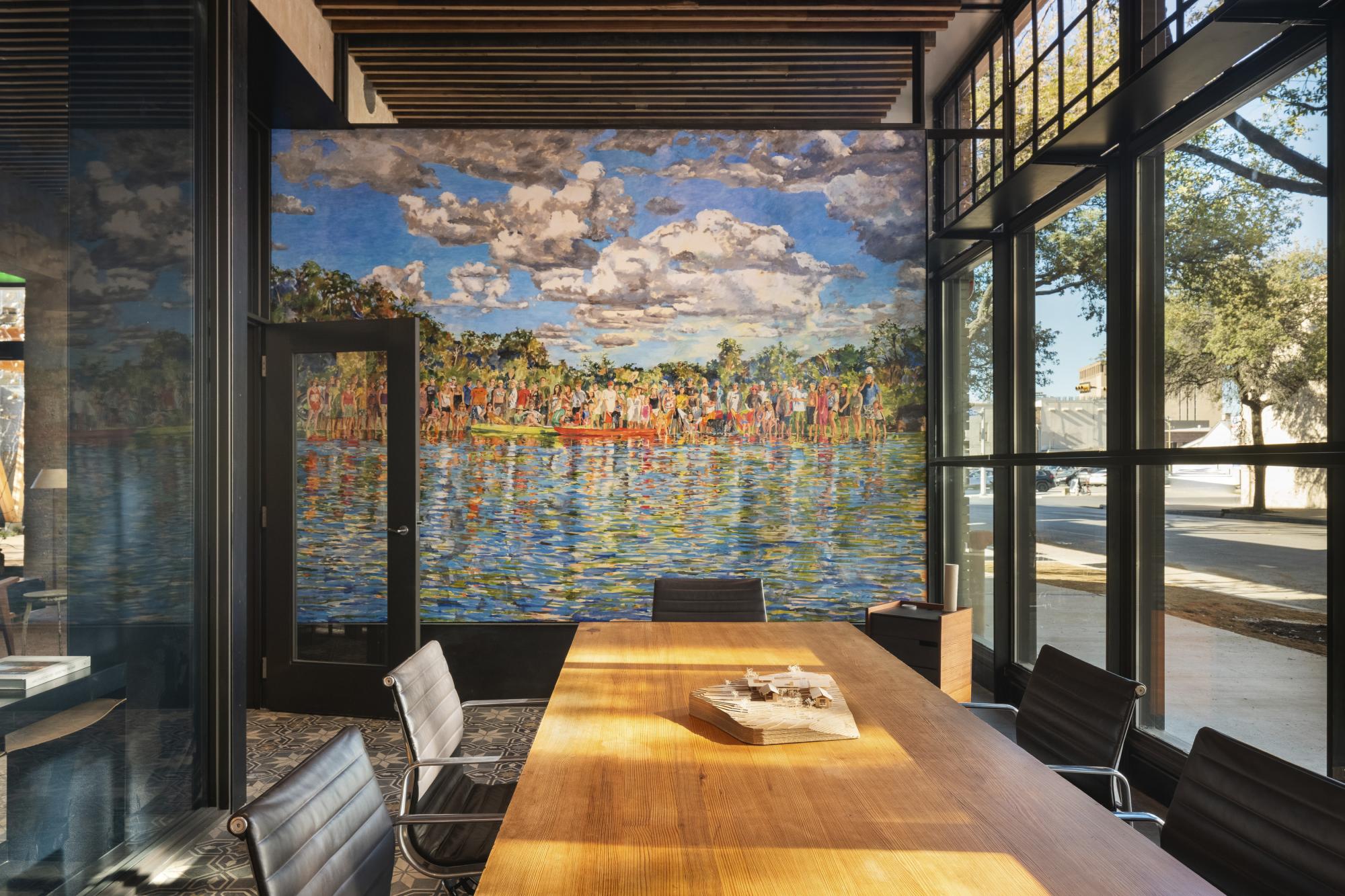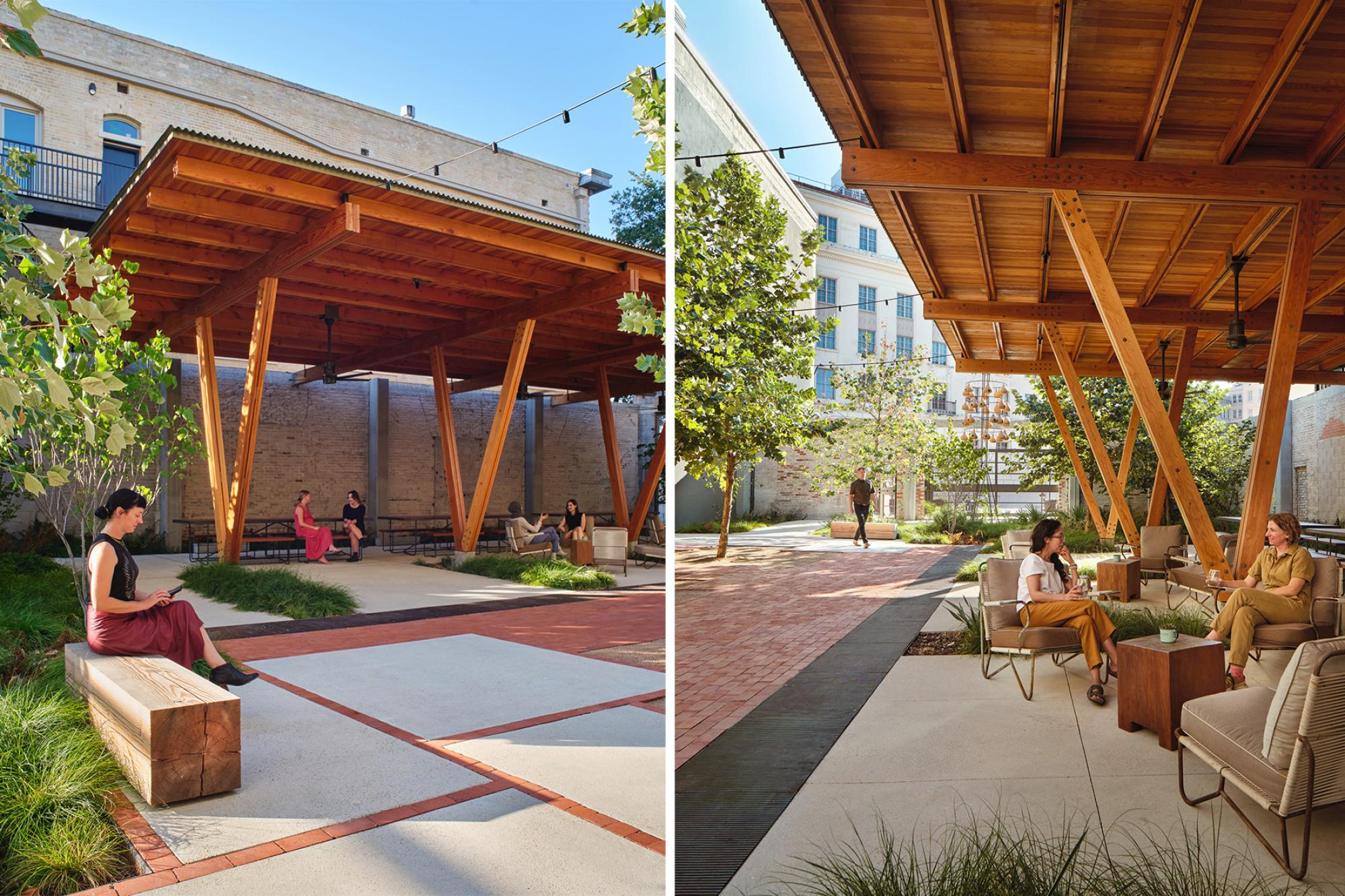 Lake|Flato San Antonio Office
In 2023, Lake|Flato completed a comprehensive renovation of its 1920s-era San Antonio office building to support growth, advance its commitment to flexible work, and align with the firm's mission to create community-oriented, place-based environments. 
Rather than add on to the existing historic building to support its growing practice, Lake|Flato deconstructed the adjacent parking garage to create a vibrant outdoor courtyard that serves as the locus of energy for the 40-year-old firm. Like much of Lake|Flato's work across the country, the project focuses on elevating the human experience – creating a natural urban backdrop for a variety of work, community, and social collaborations.
For a firm with a focus on sustainability, expanding the office was accomplished through strategic renovation rather than addition and prioritizing human and environmental health through outdoor access and connections to nature. In creating a healthy, inclusive work environment, Lake|Flato looked within to apply design principles that have defined their work for decades. The result is an invigorating office environment that expresses the firm's aspirations for their work and culture. 
Learn more about the Lake|Flato office transformation on the DogRun
We're professing our values: we believe architecture should first heal the earth and second really make an intrinsic connection between the outdoors with the indoors, and make this pivotal linkage to the natural realm… it's my favorite part of the building.
00000_N50_board.jpg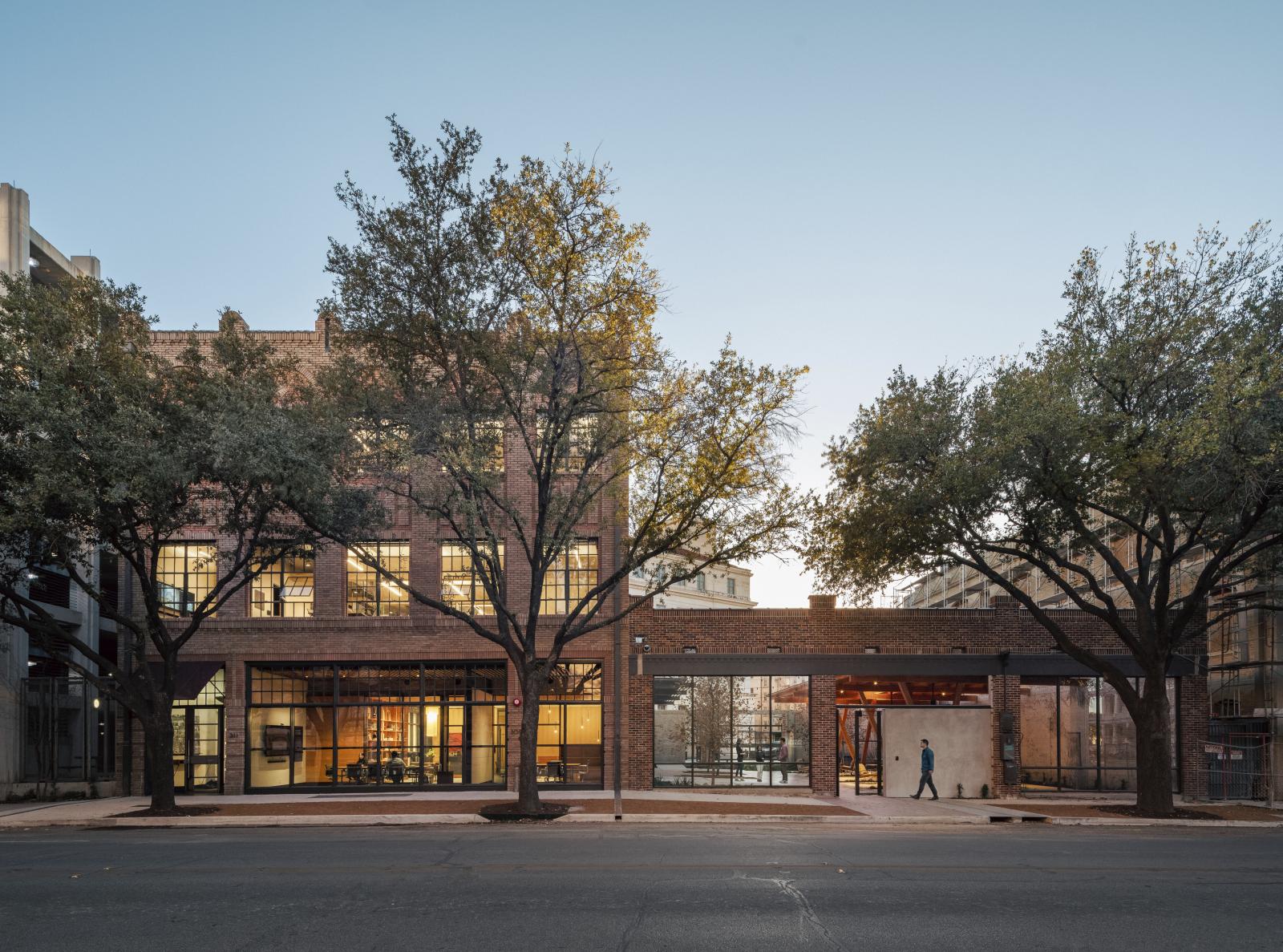 Historical.jpg
20230920_LakeFlato_OfficeCourtyard_2.jpg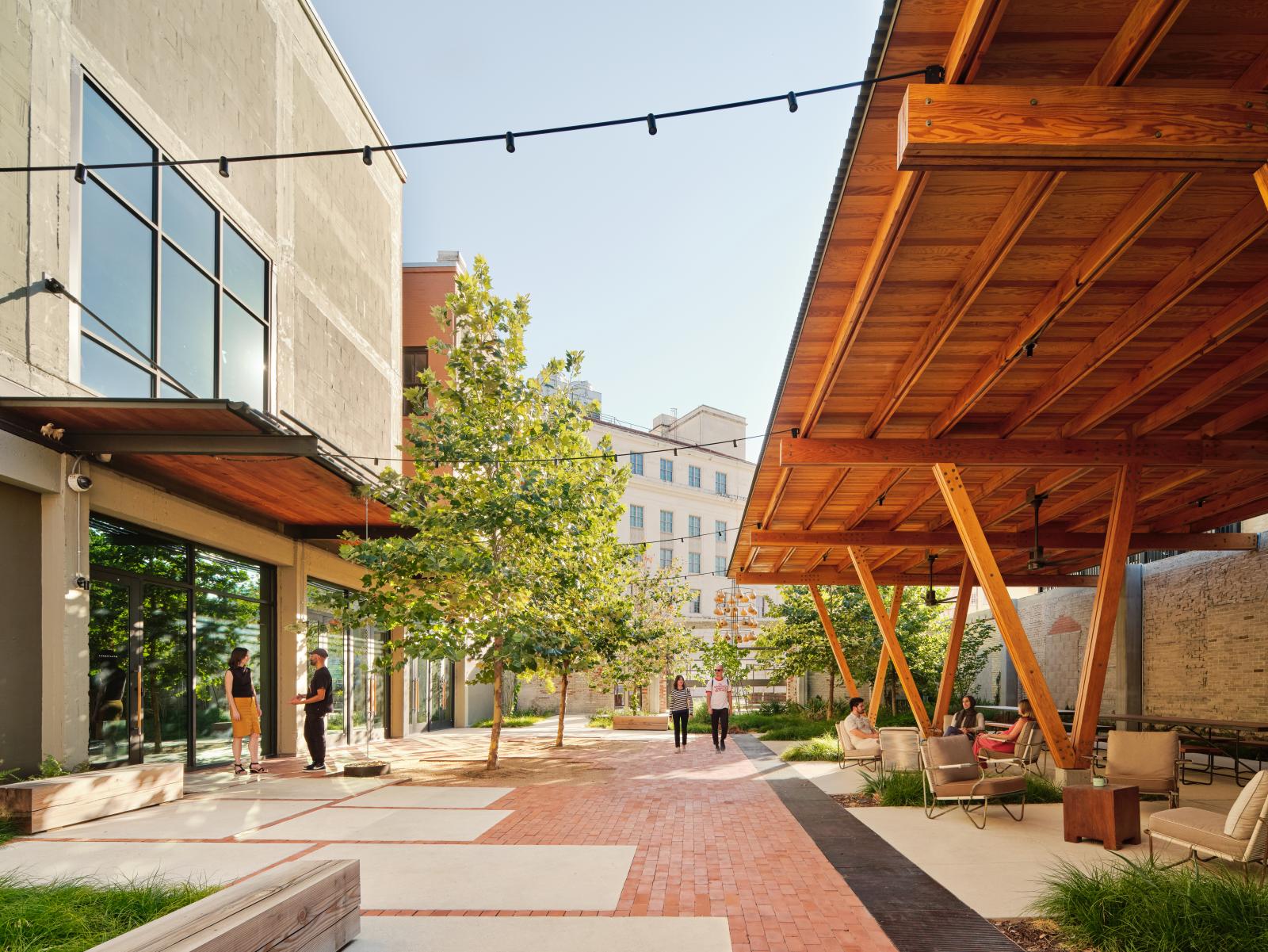 00000_N46_board.jpg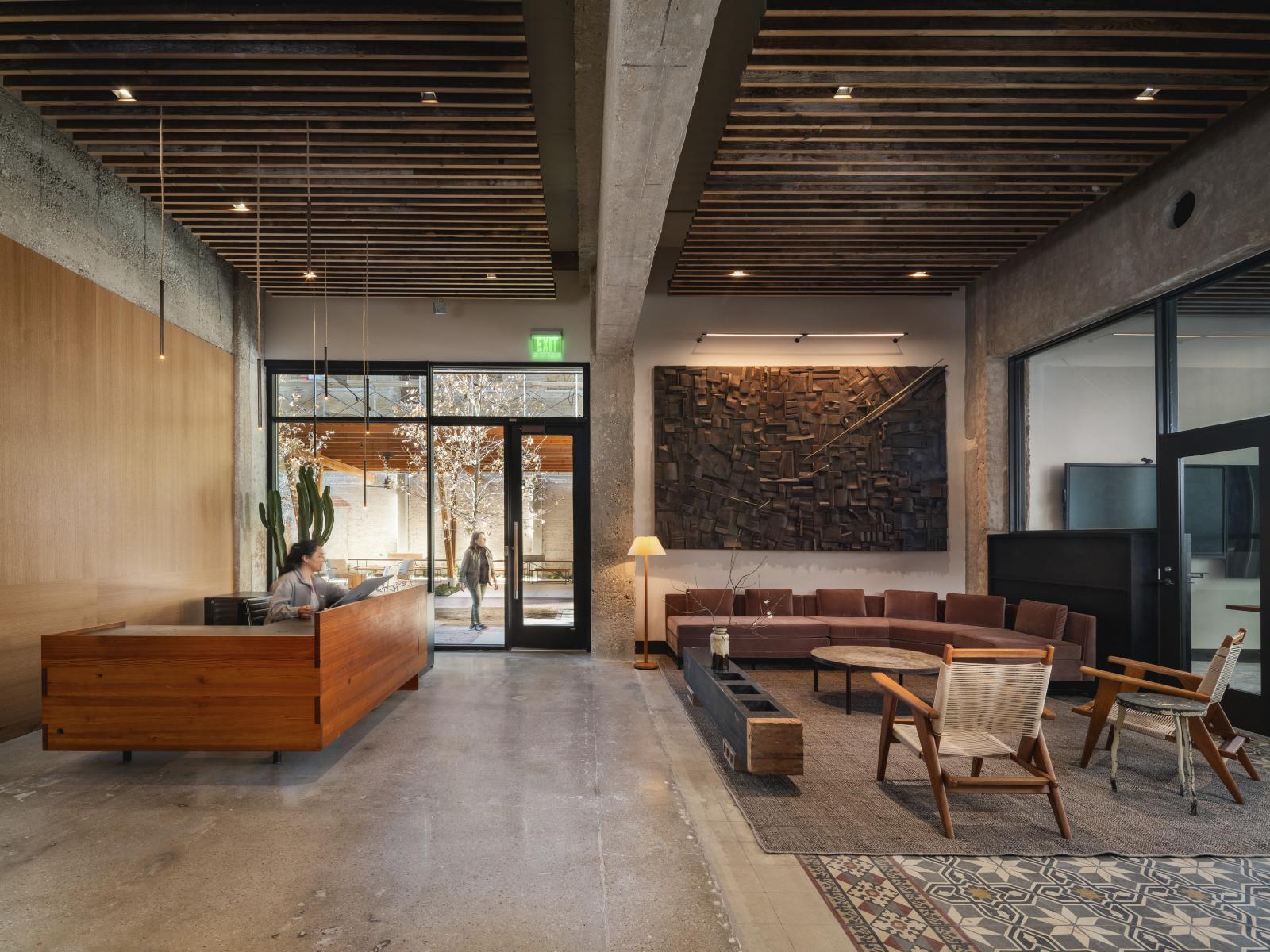 00000_N43_board.jpg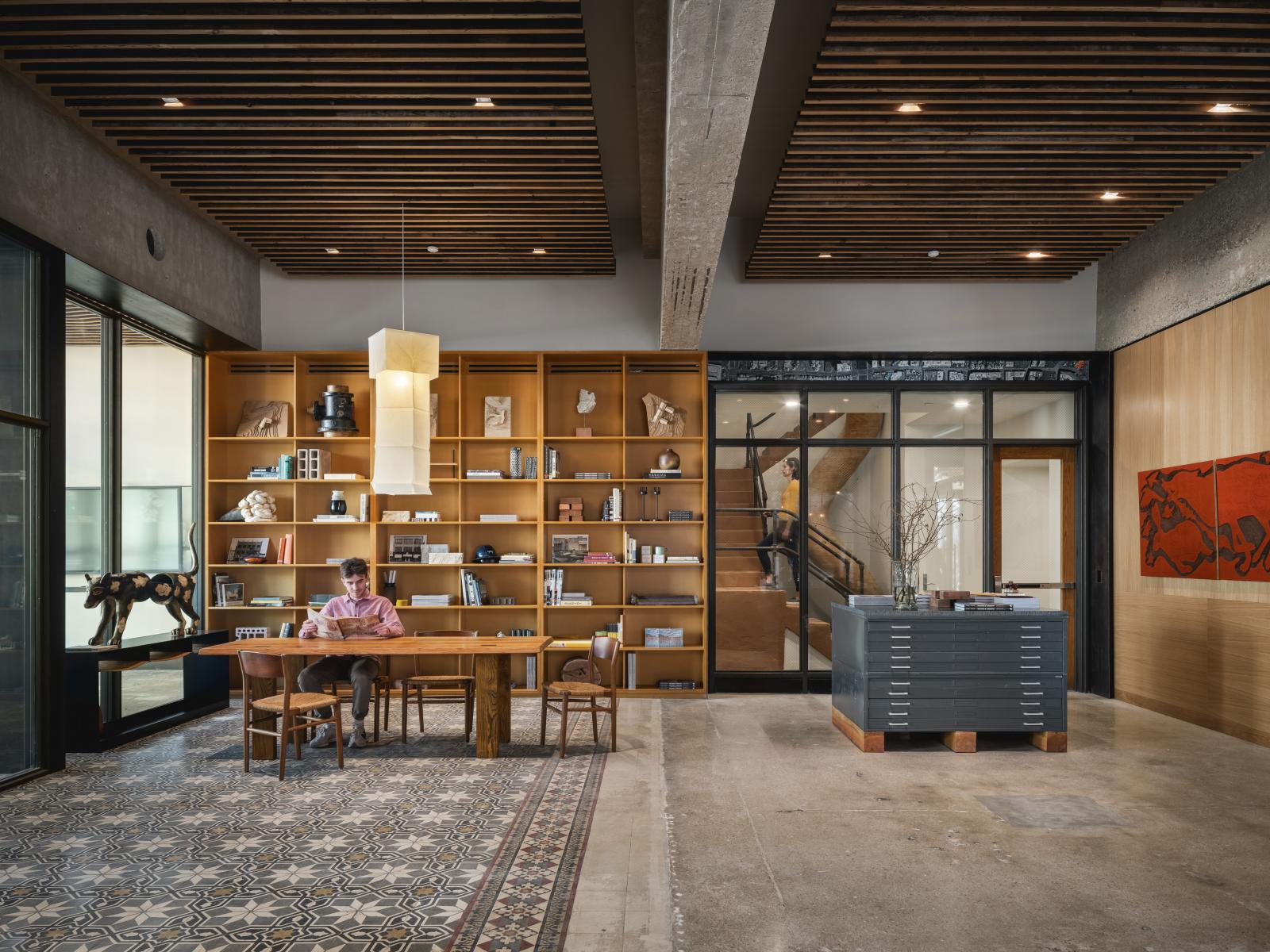 kitchen_hall.jpg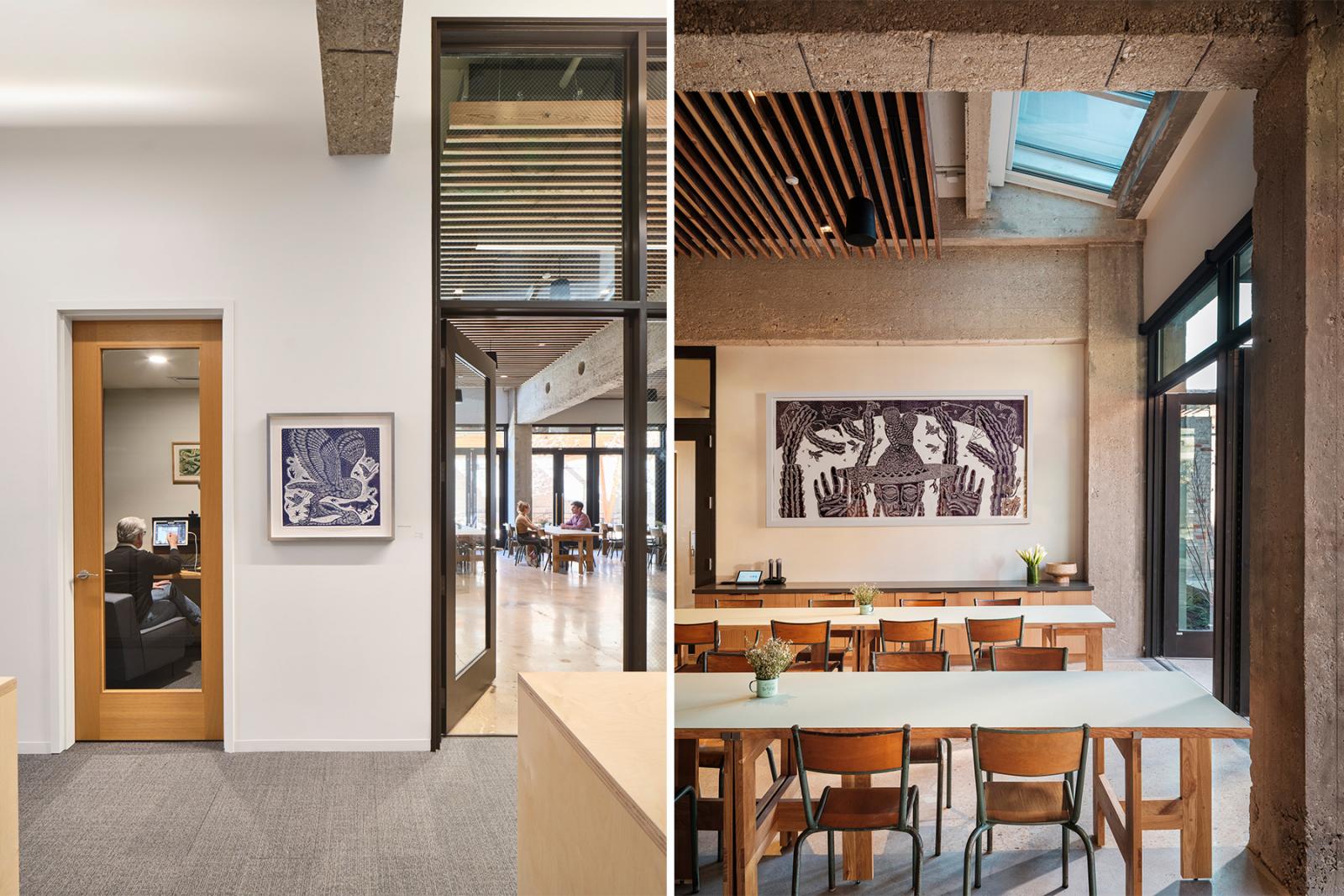 00000_N37_board.jpg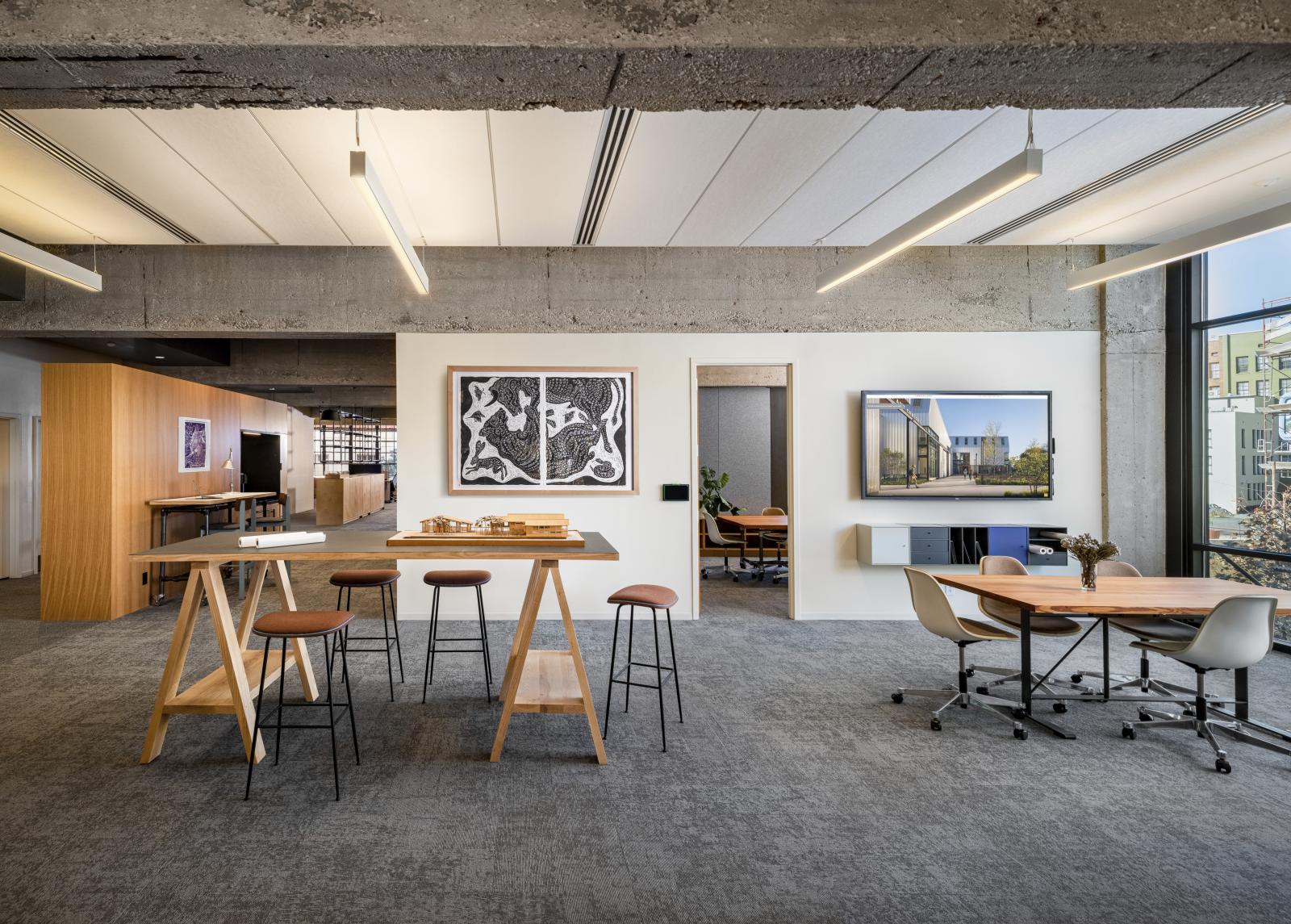 Bunco.jpg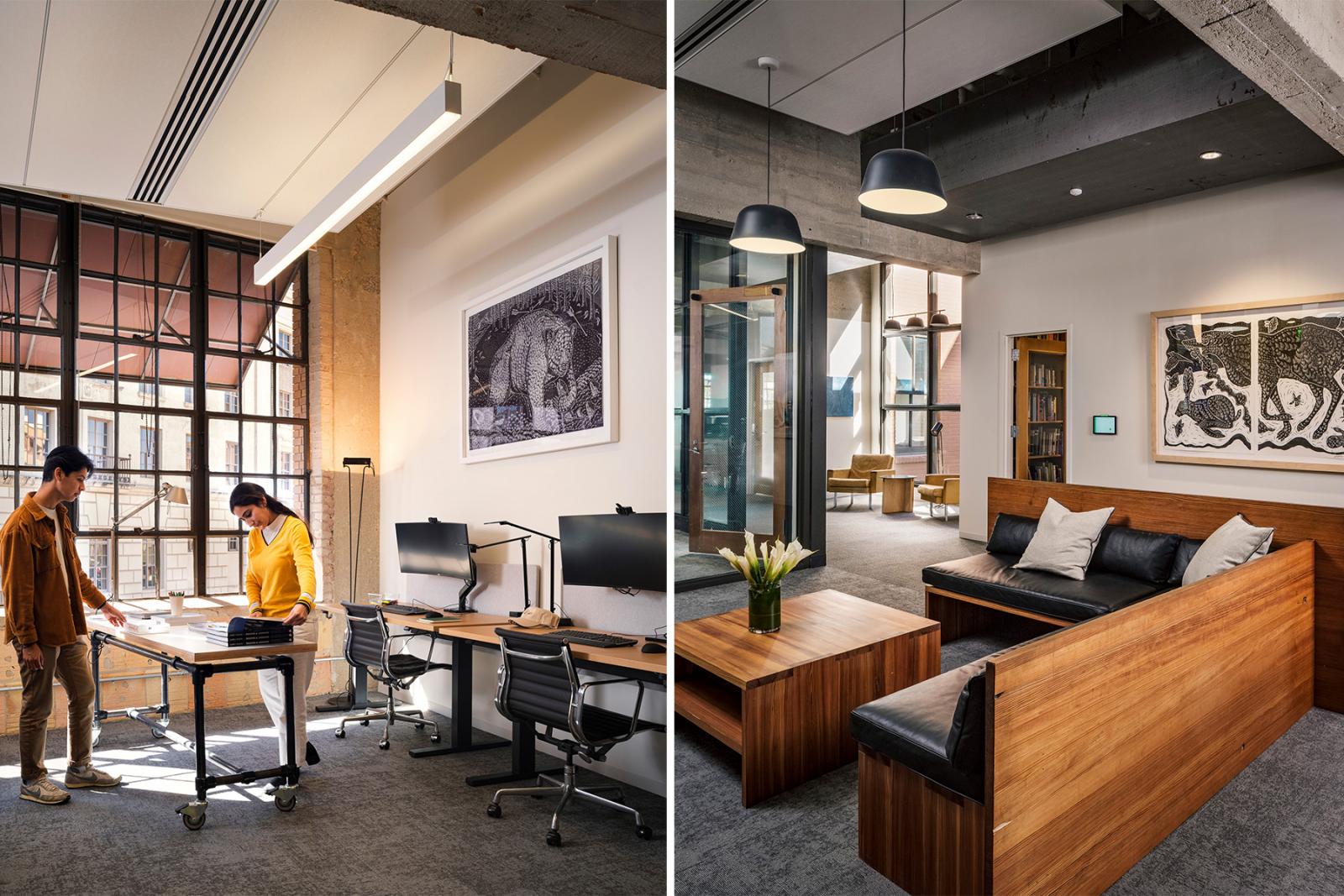 00000_N39_board.jpg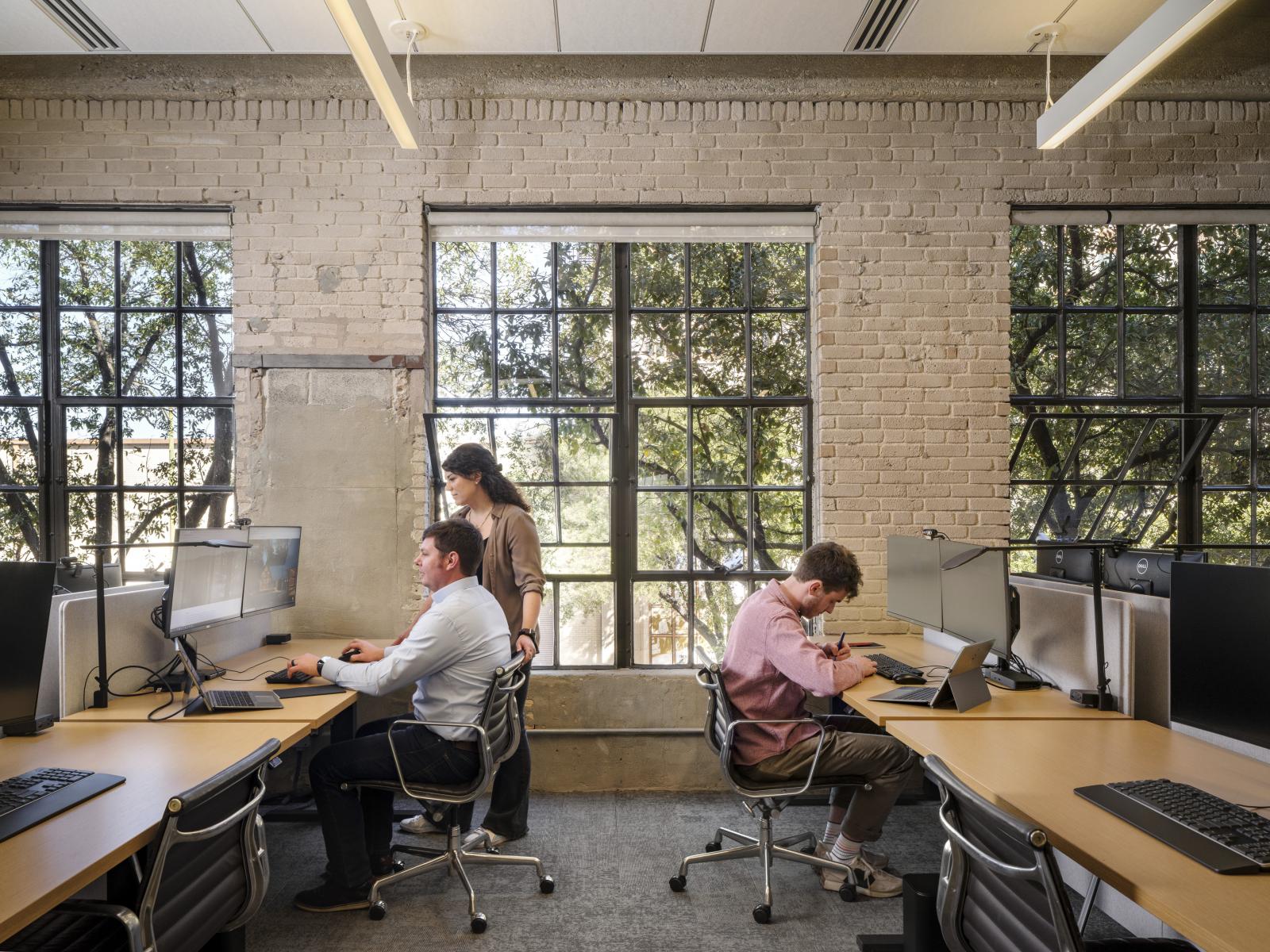 details.jpg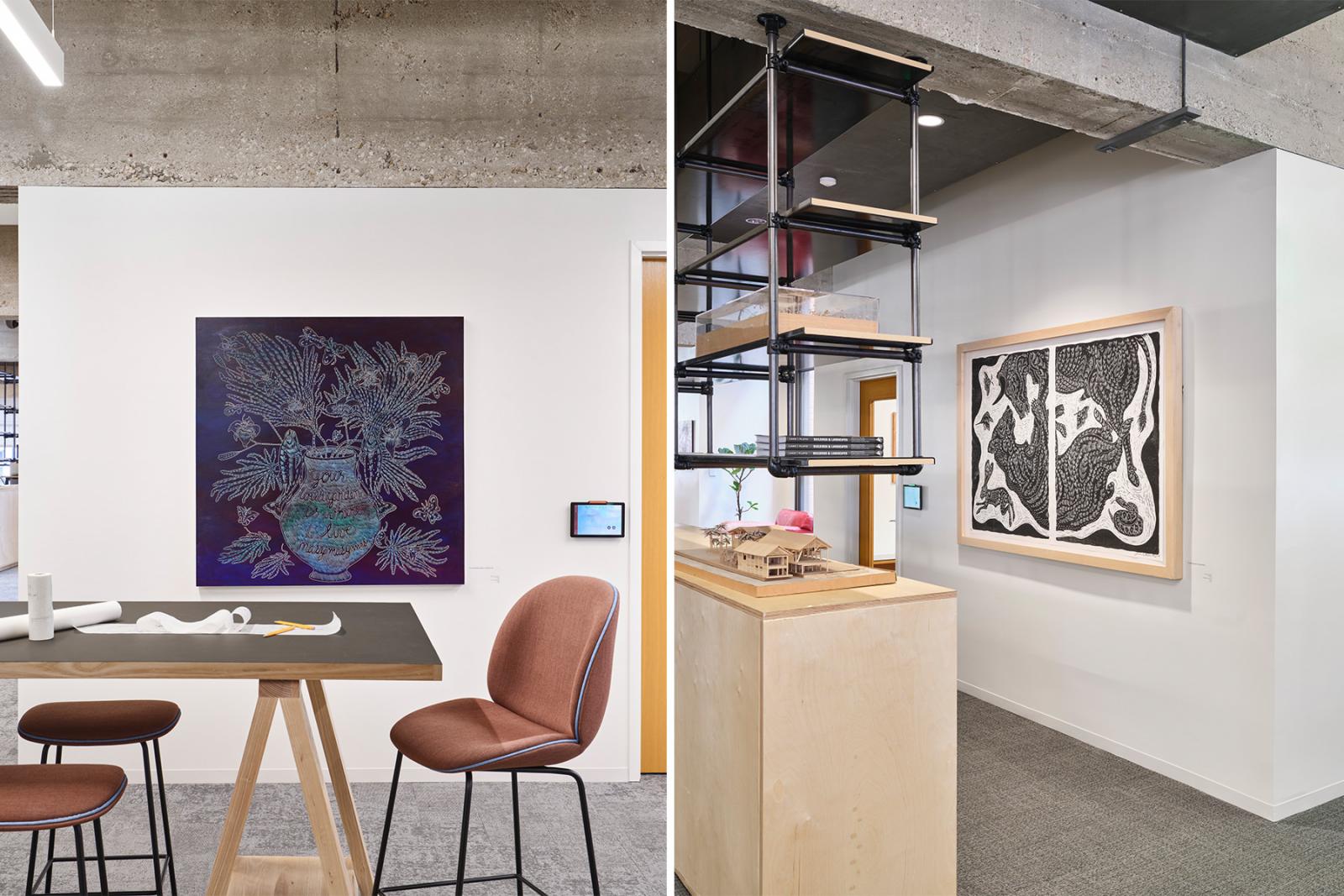 00000_N48_board.jpg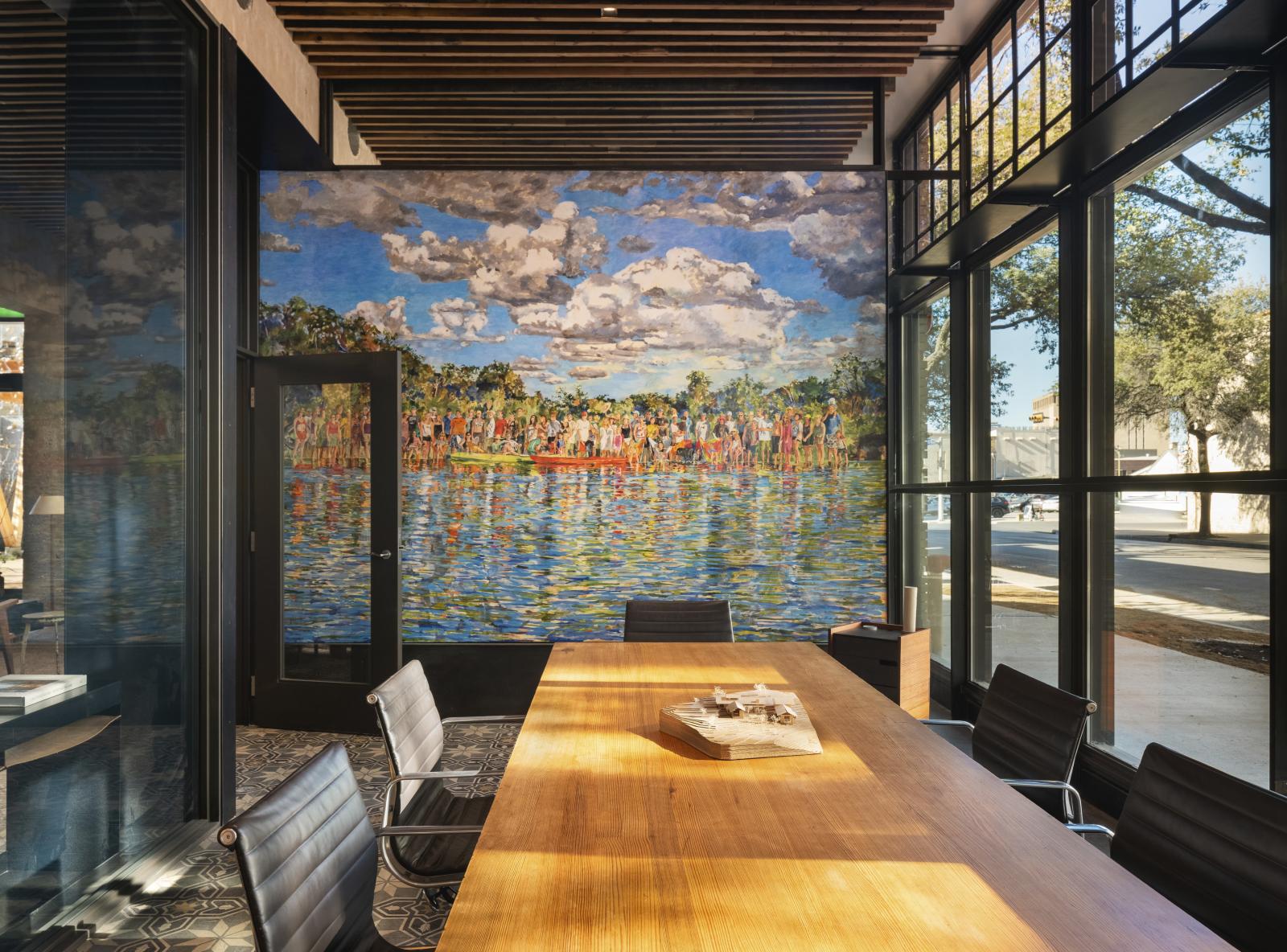 2-courtyard.jpg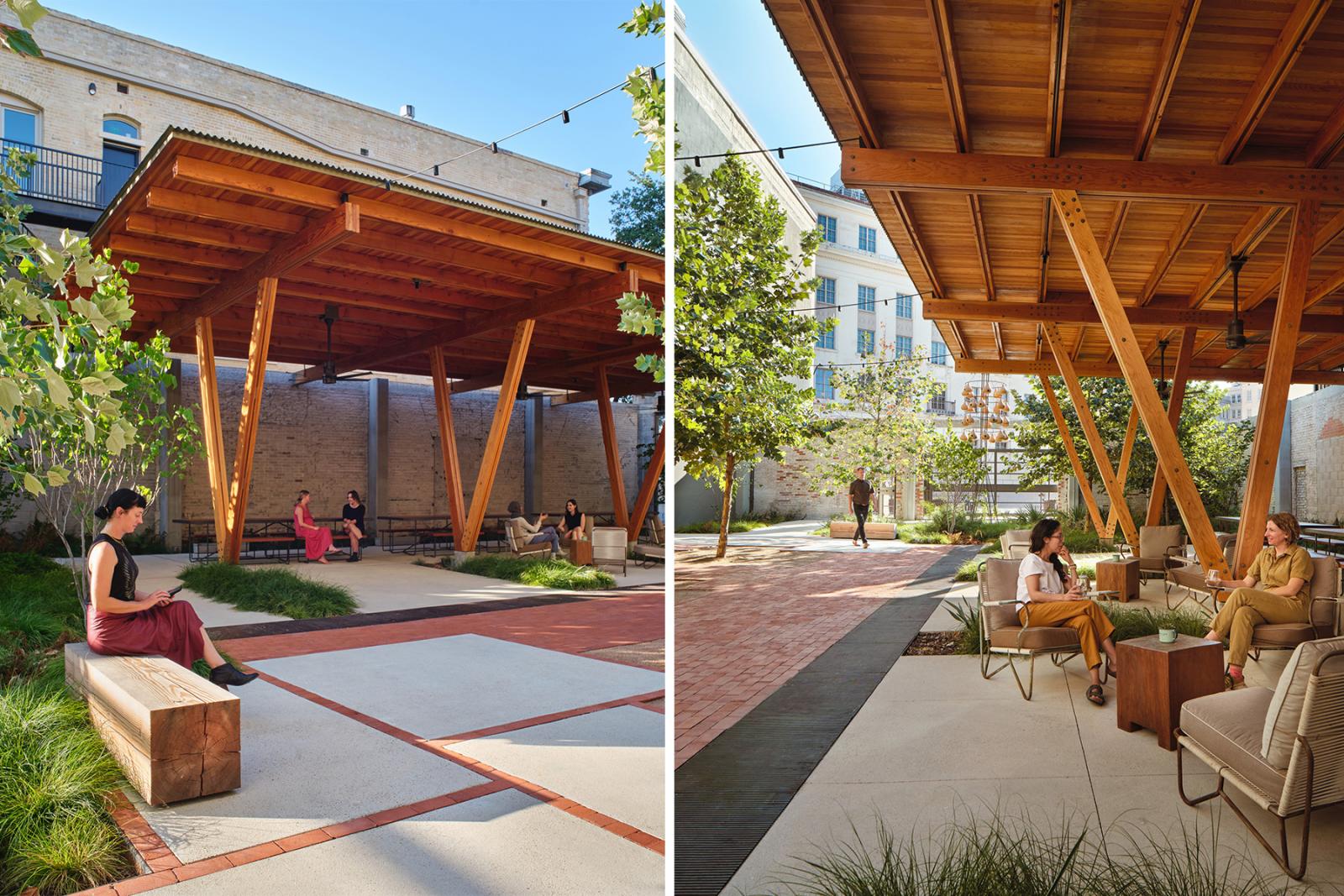 Project Size
Conditioned: 22,545 sq. ft.
Architect: Lake|Flato
General Contractor: Malitz Construction
Structural Engineer: Datum Engineers
Landscape Architect: Ten Eyck Landscape Architects
MEP Engineer: Interface Engineering