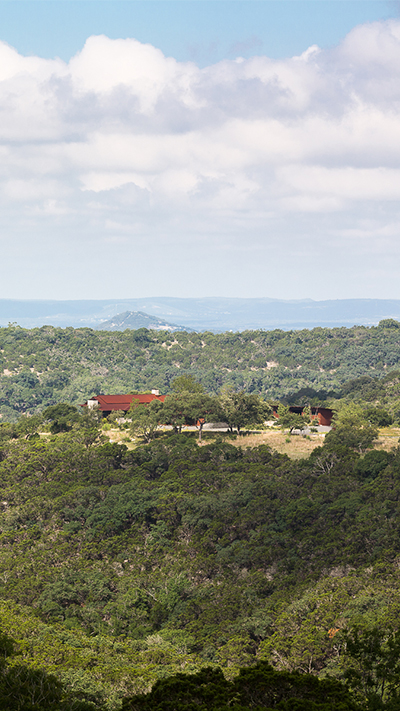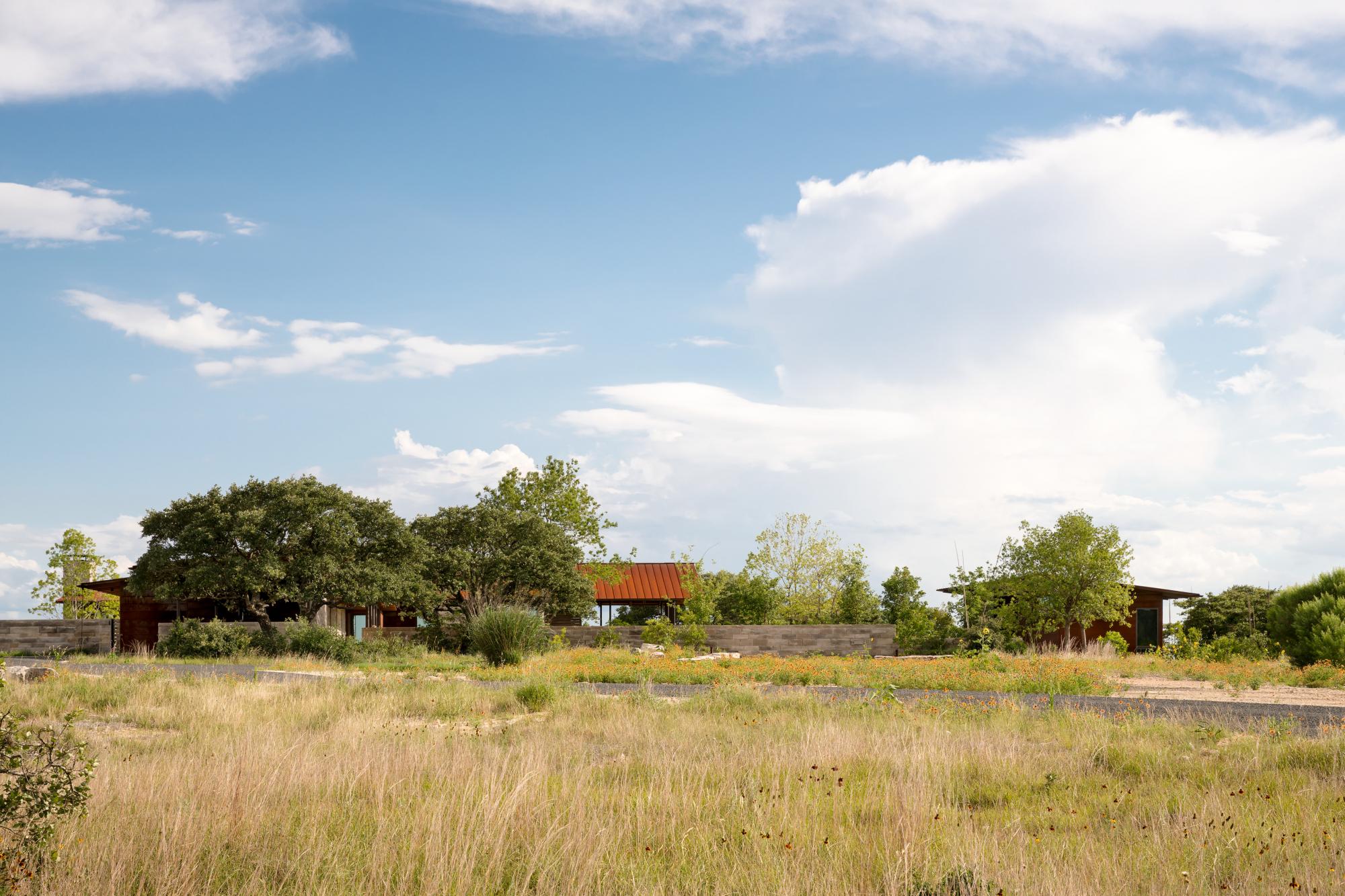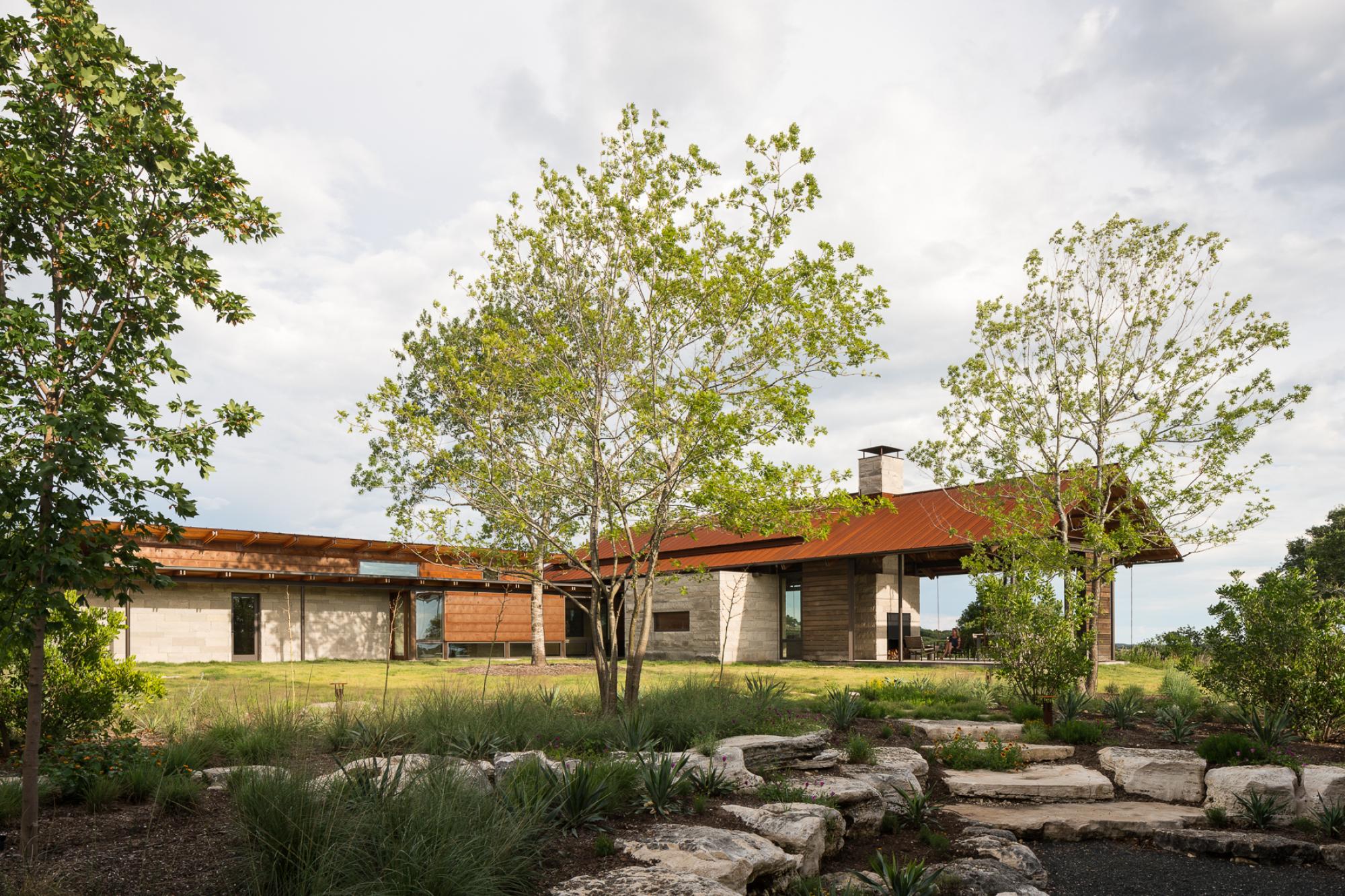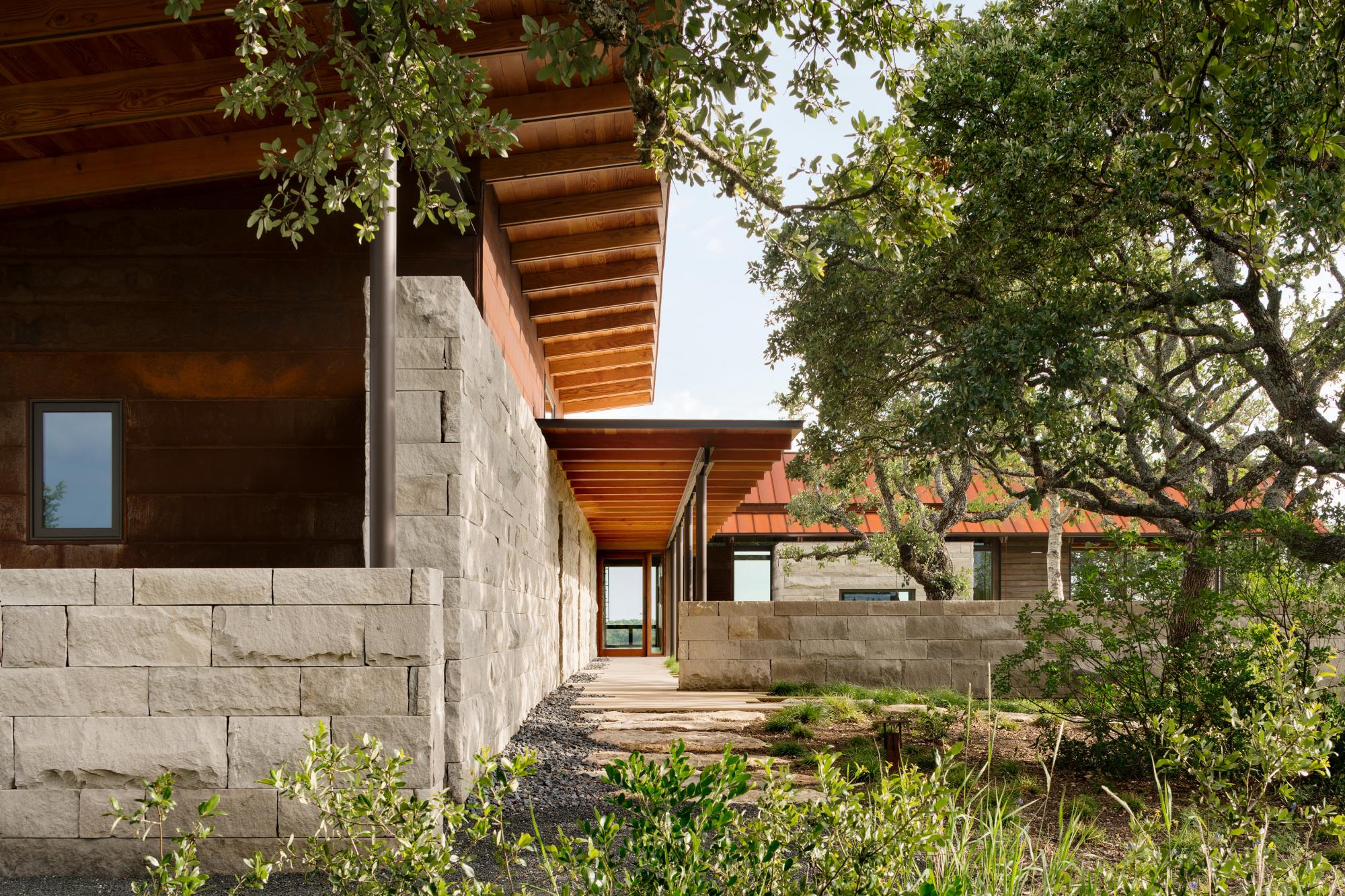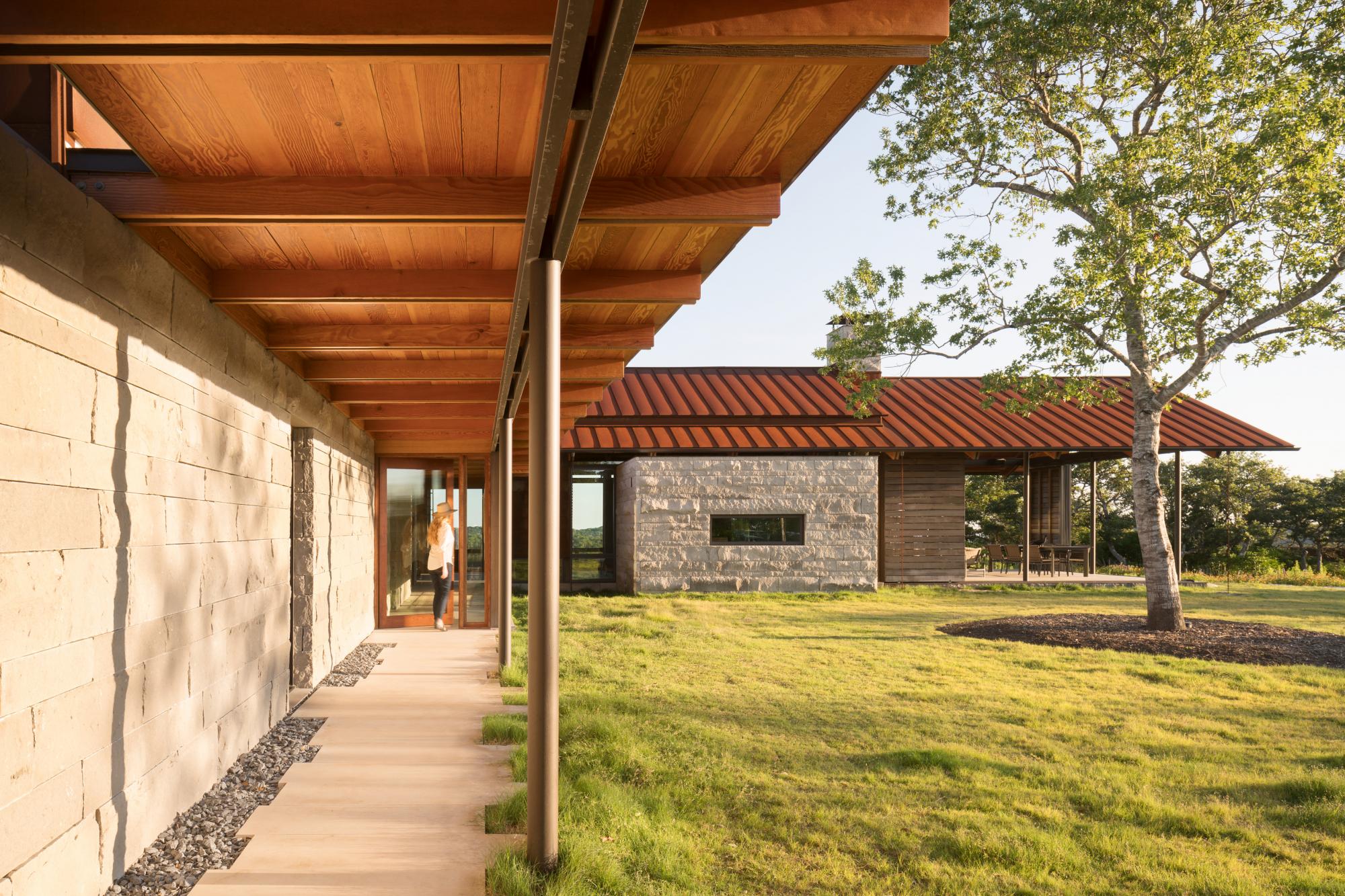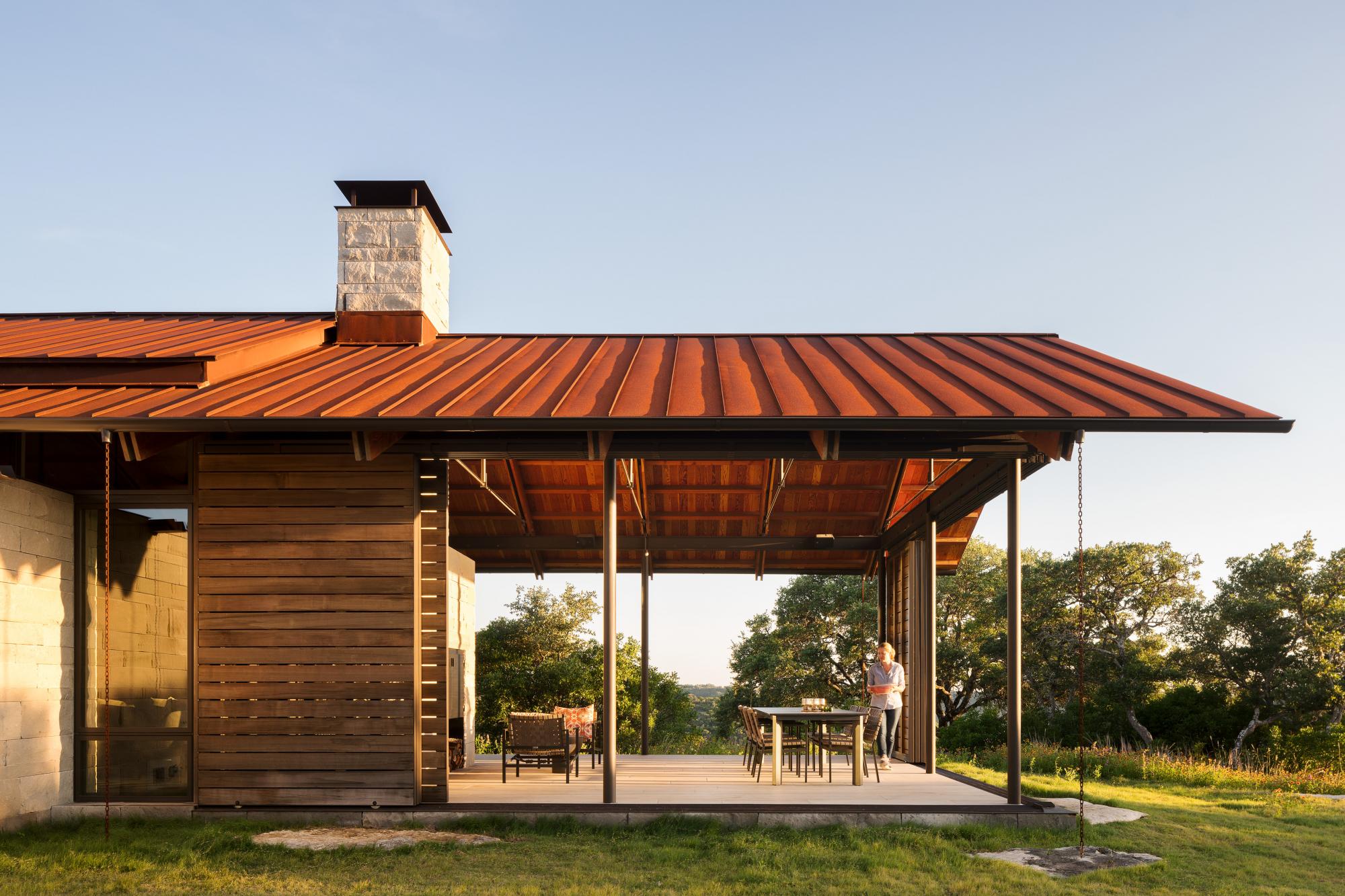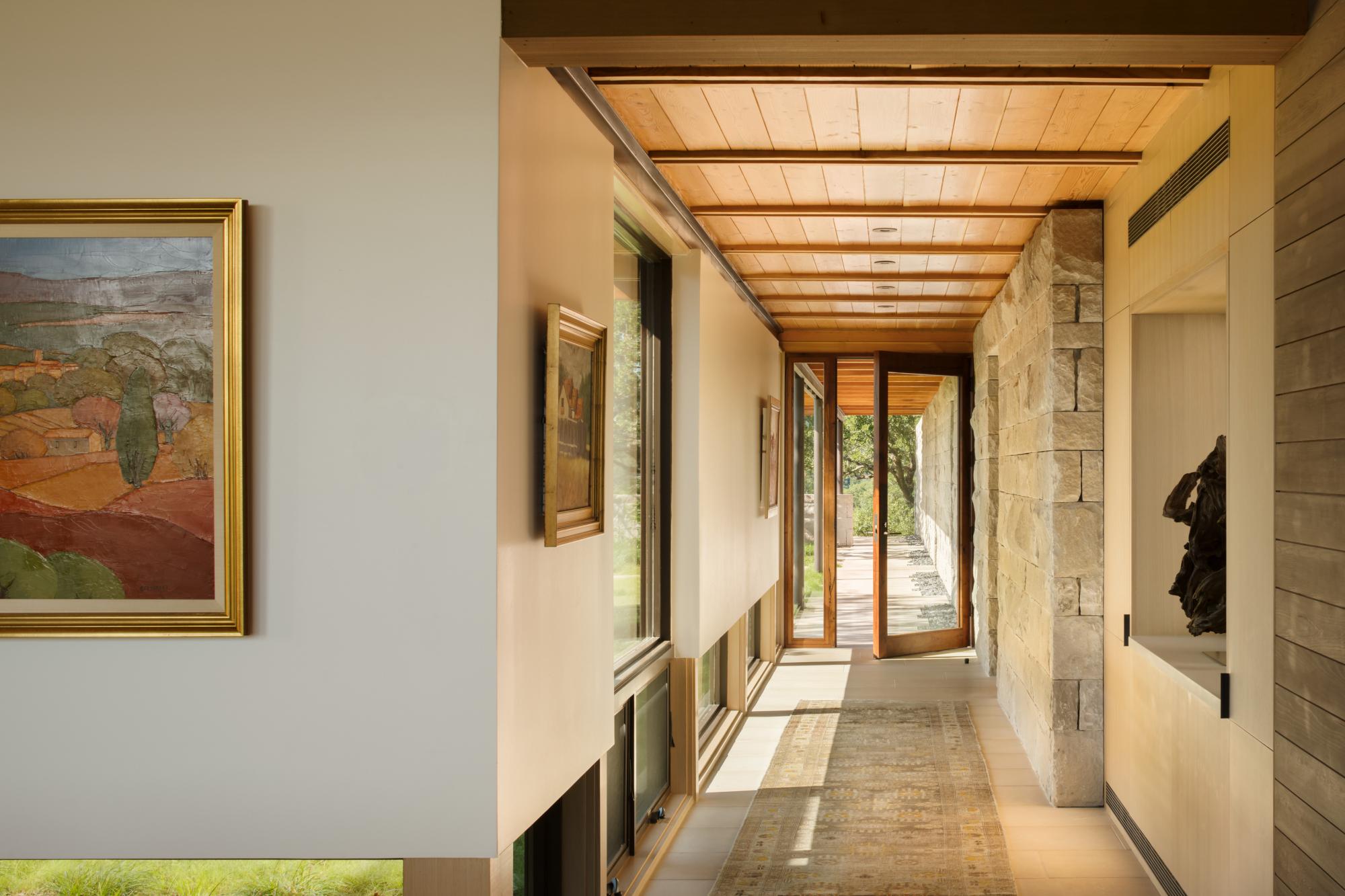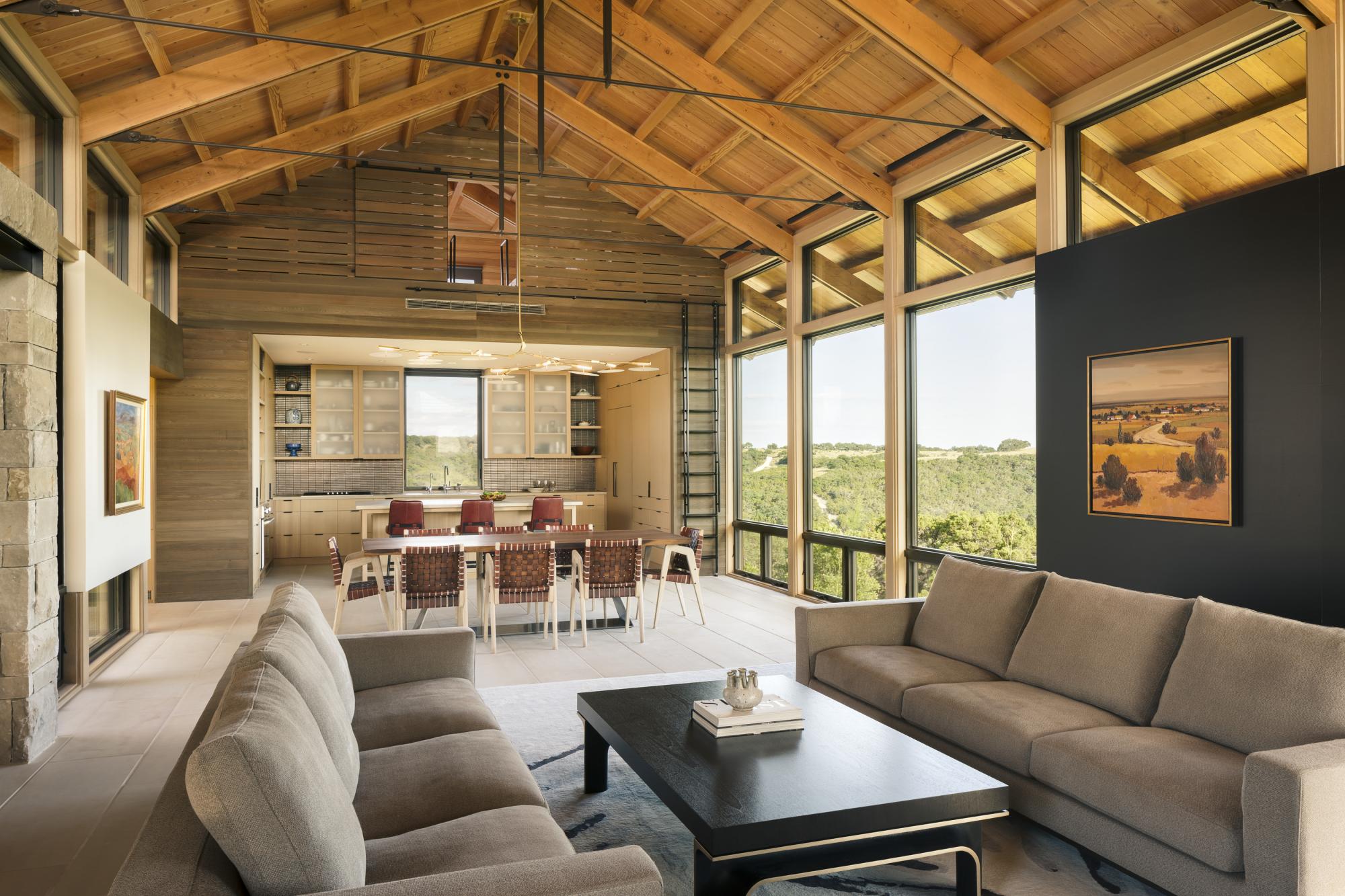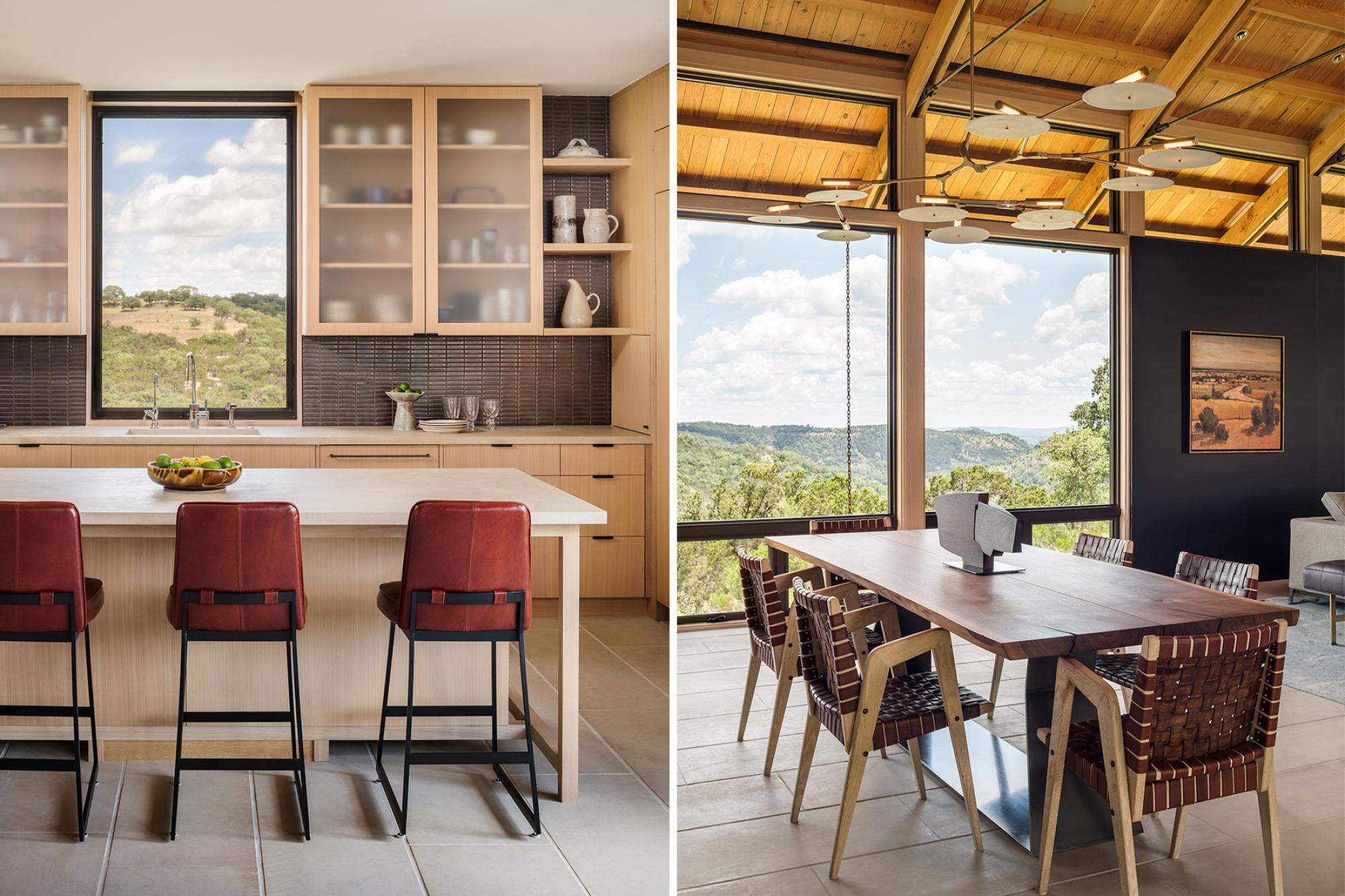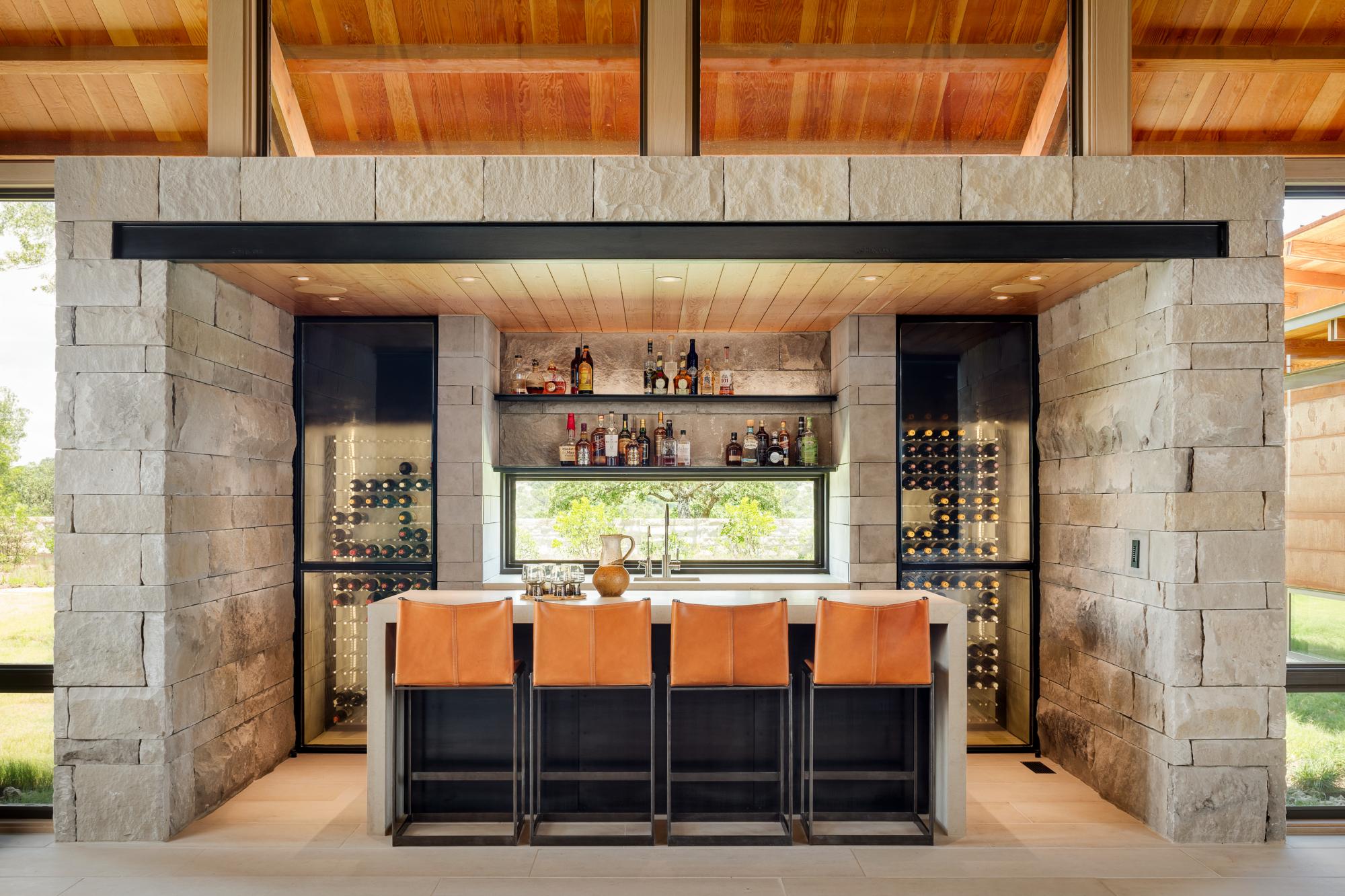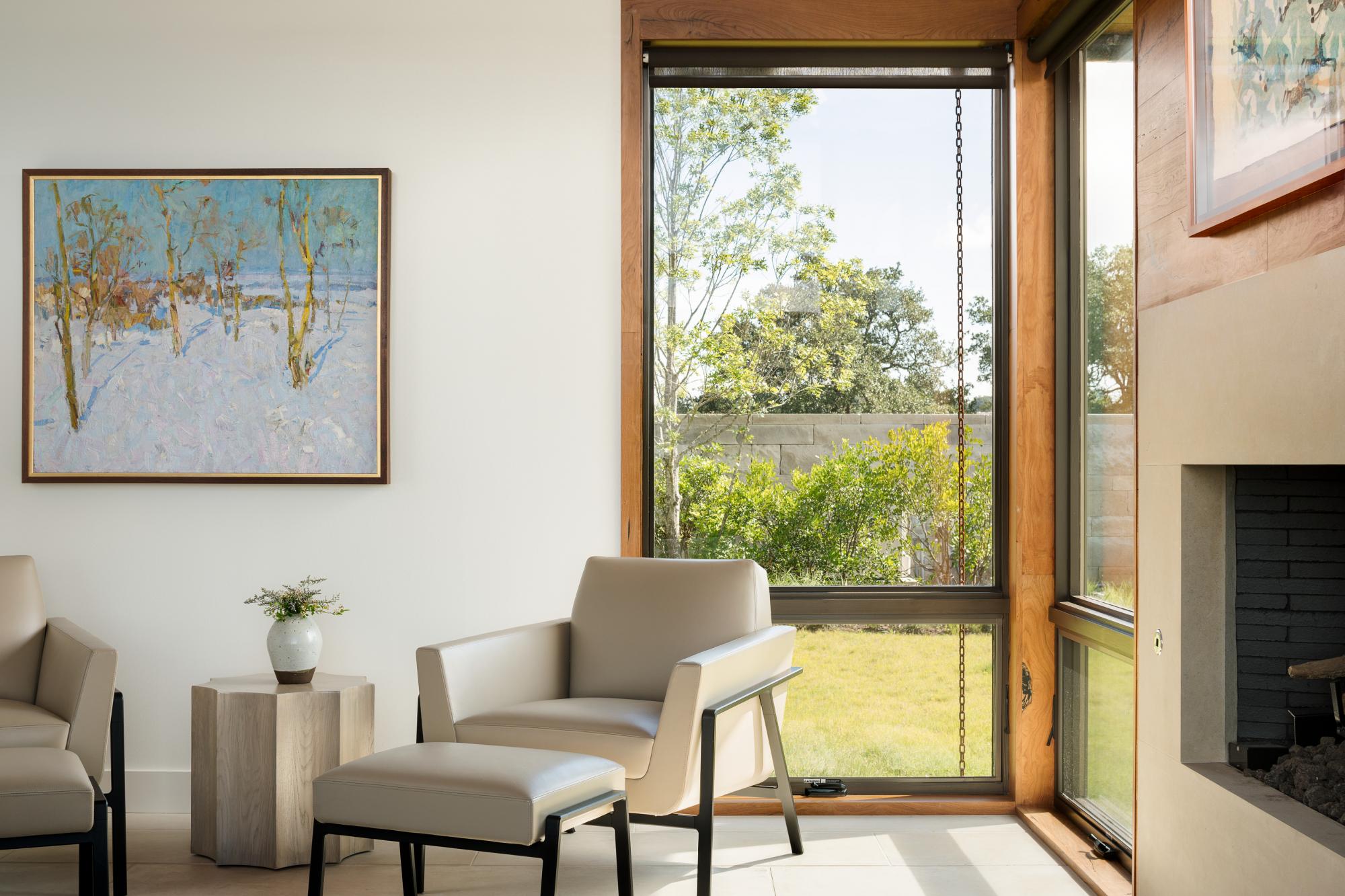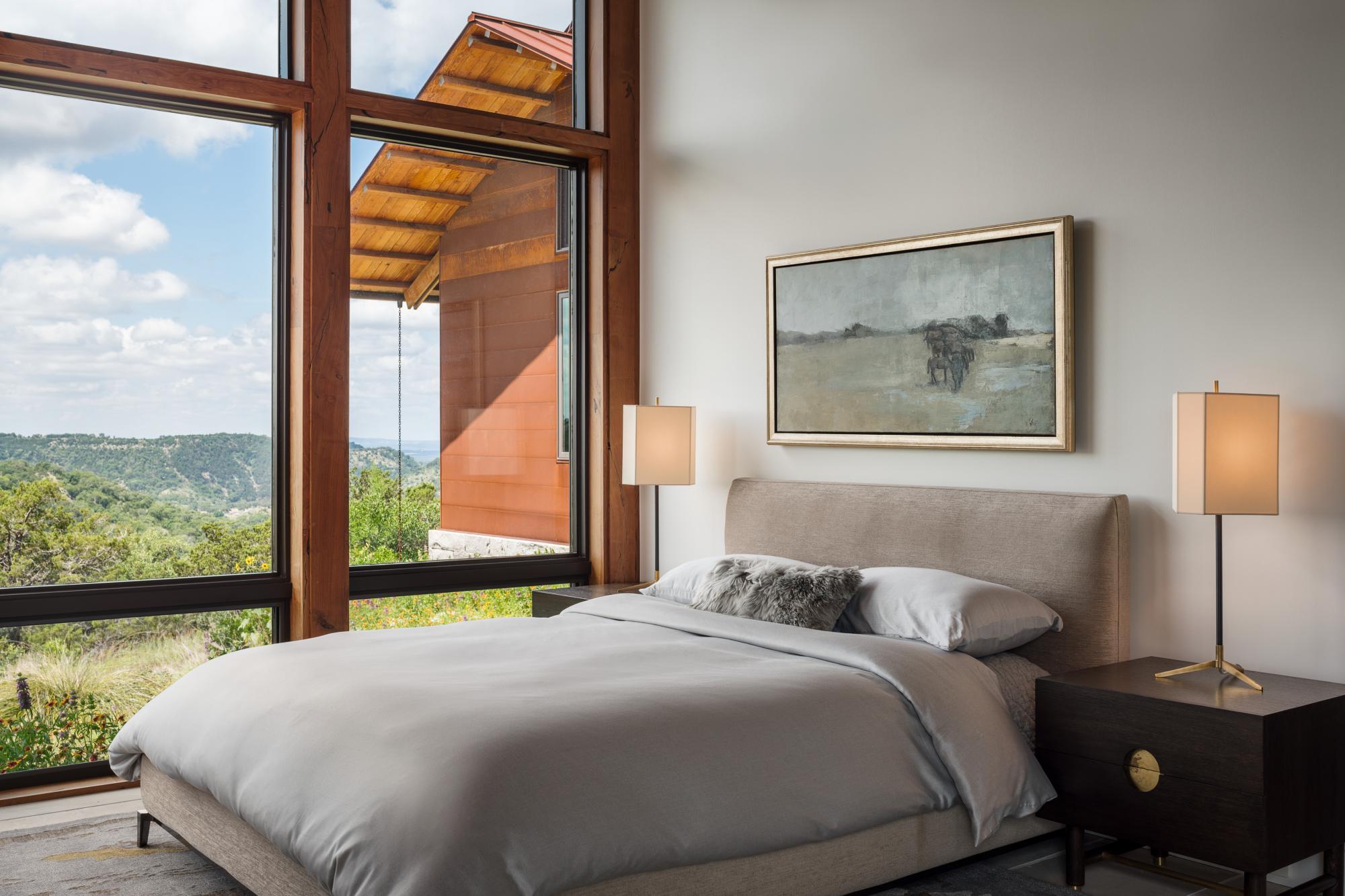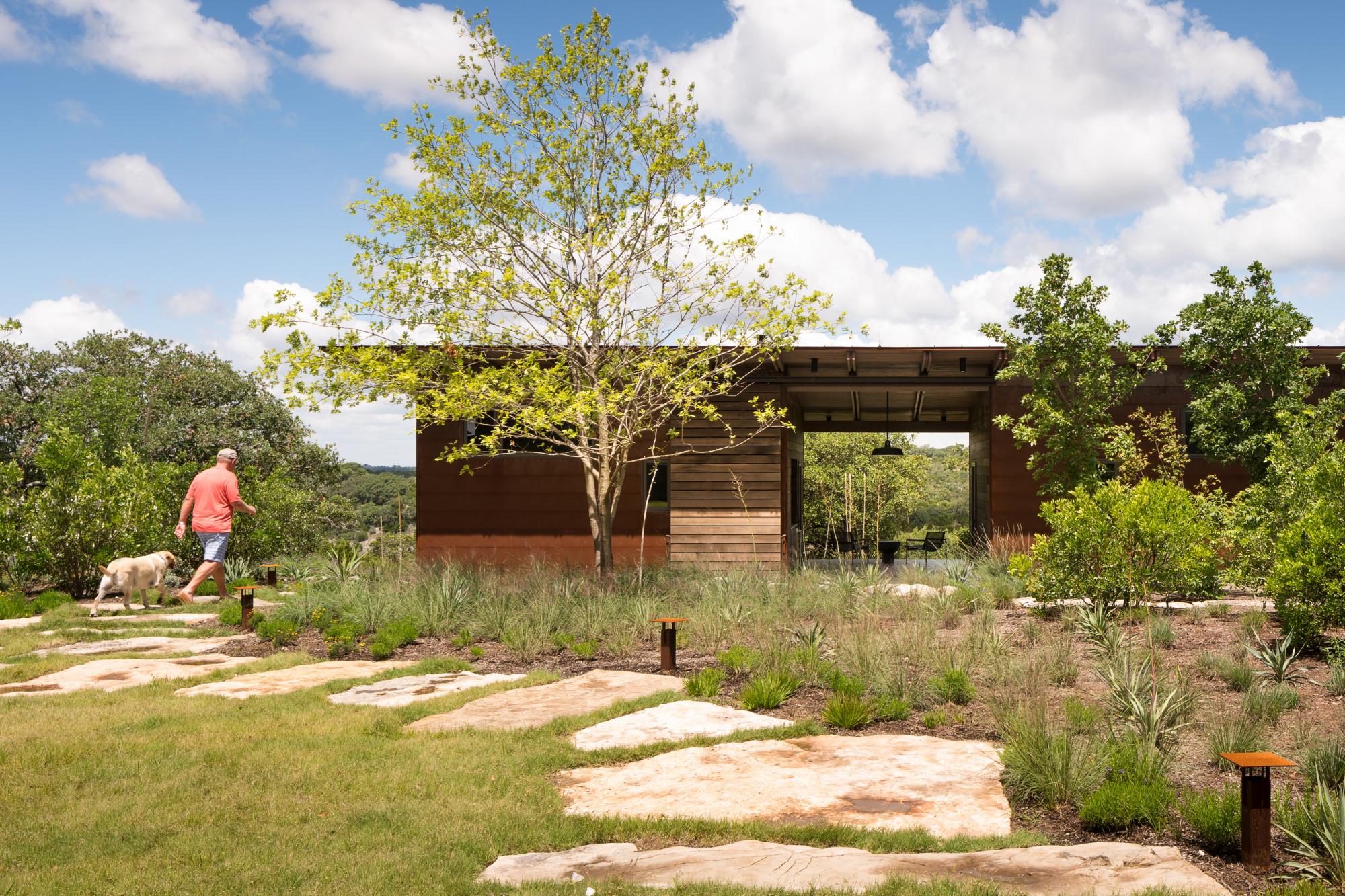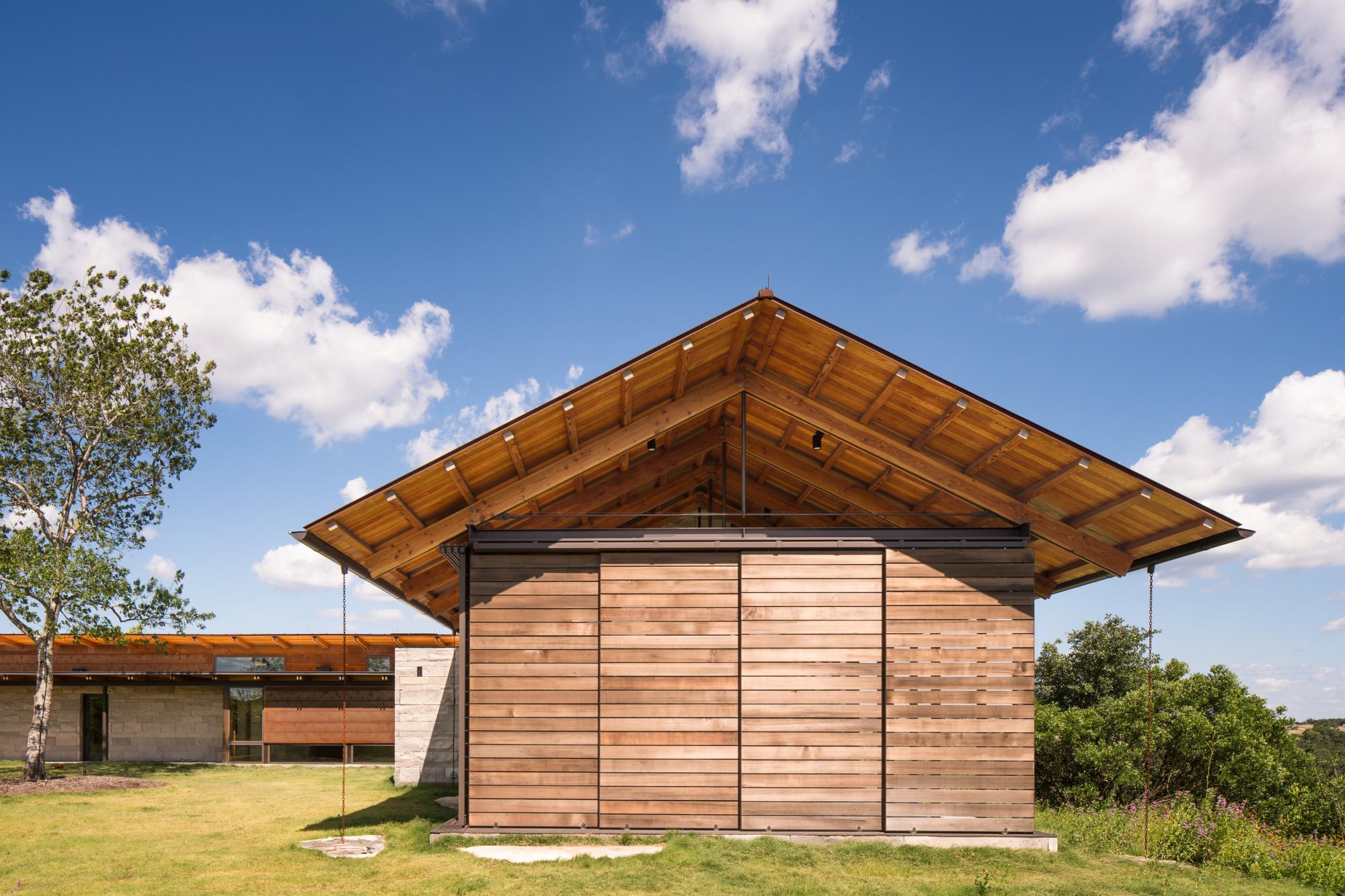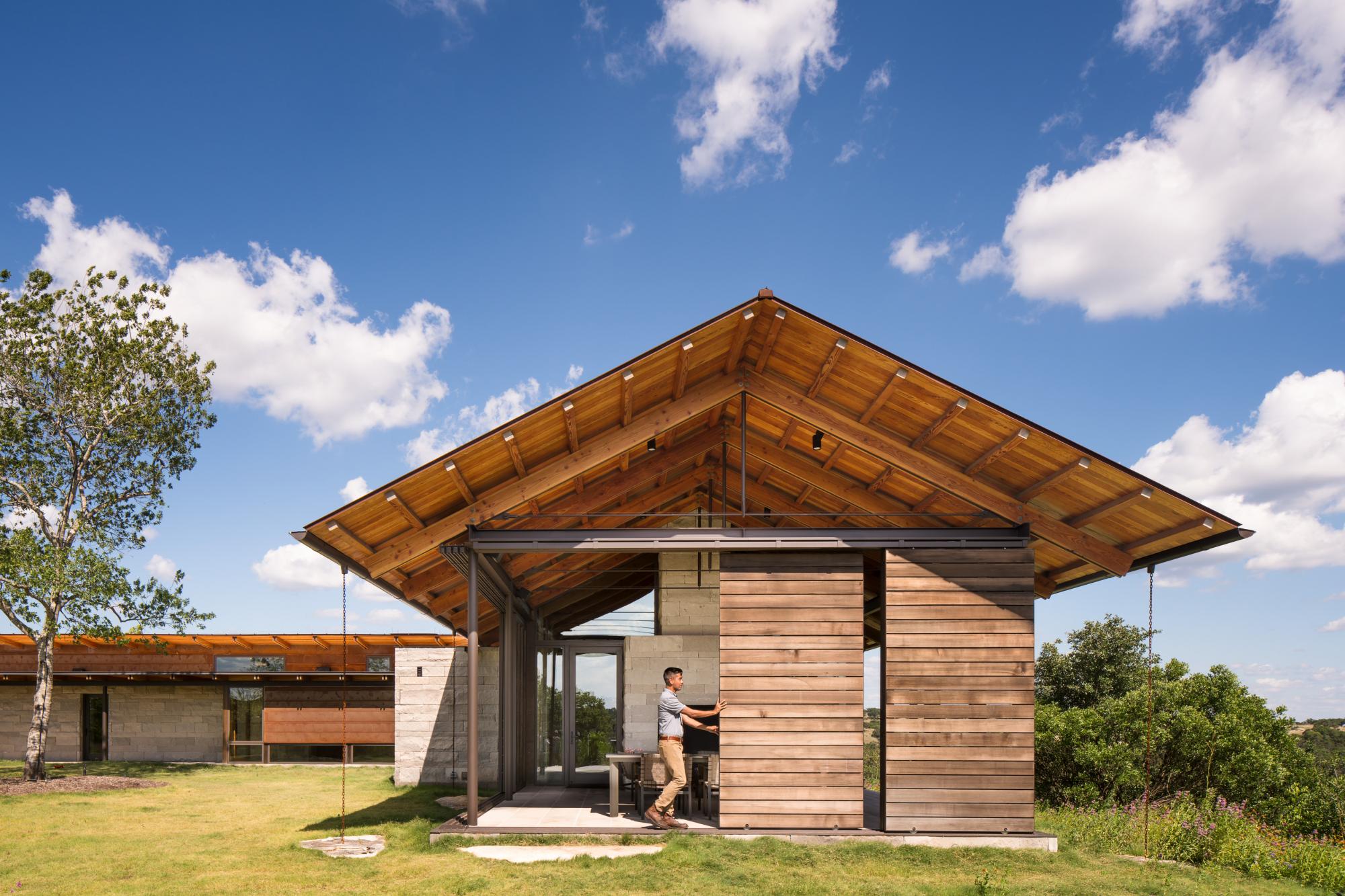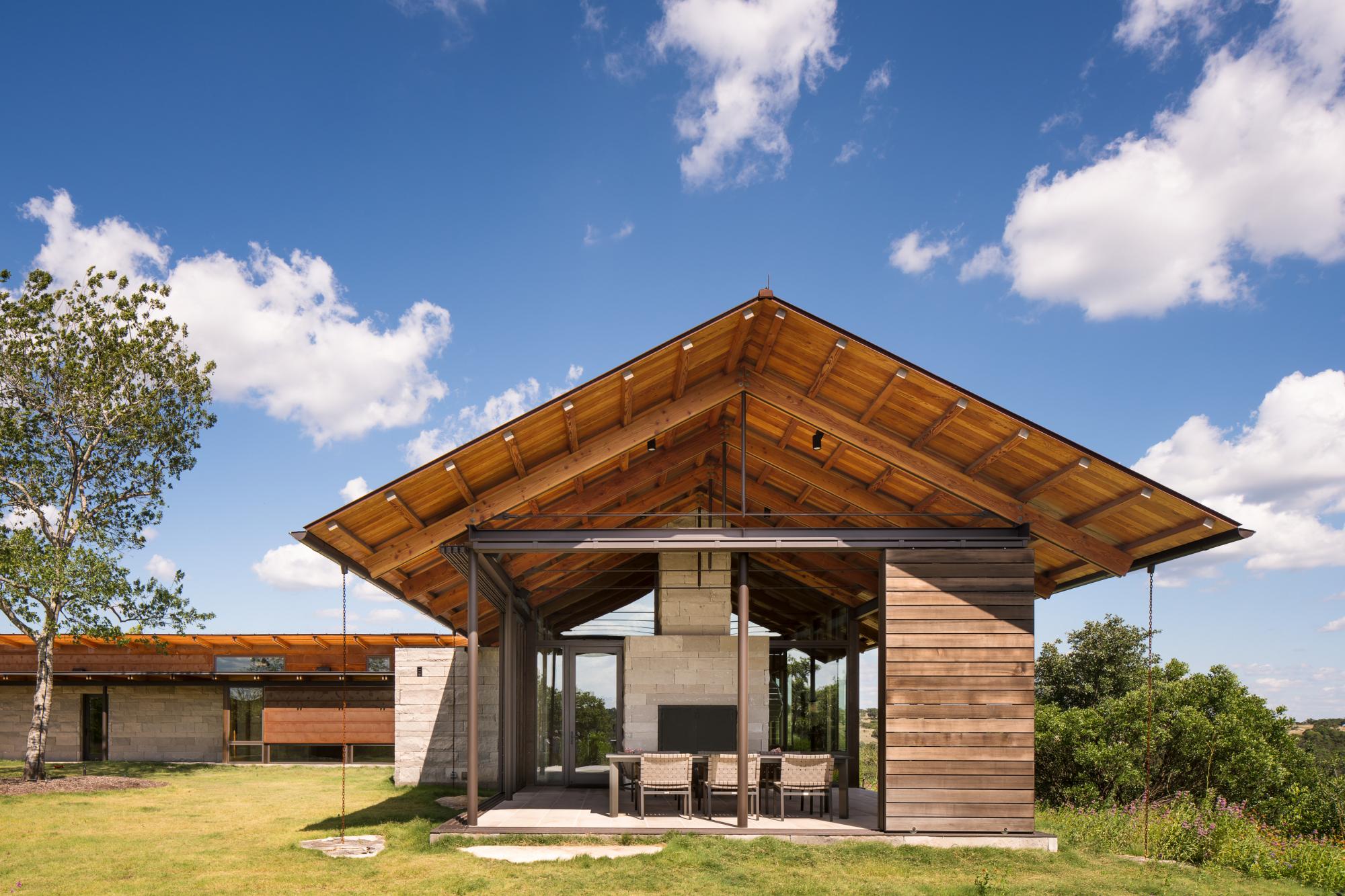 Sycamore Springs Ranch
Sycamore Springs Ranch is situated in the Edwards Plateau region of Texas, with its steep canyons and spring fed creeks. This single story ranch house is nestled in perimeter stands of live oak trees and undisturbed native vegetation, high on a narrow, rugged limestone plateau that drops 200' to the incised creek beds below. The power of the site is in the encompassing distant views.
The elevation of the site leaves it subject to strong winds and the plan evolved as a series of buildings ringing the plateau, that serve to shelter a large, sunny courtyard. Rolling slatted cedar panels modulate the sun and wind at the covered porches, and deep overhangs shade the walls at key seasonal changes. Cut weathered gray stone walls contrast with the softer forms of the limestone excavated during the foundation construction, which was used for all the terraced landscape walls. The low maintenance weathered steel siding and roofing provides a muted color palette that allows the house to gracefully blend with the environment. Plants native to the ranch are used exclusively in the landscape.
13013_P_N20_board.jpg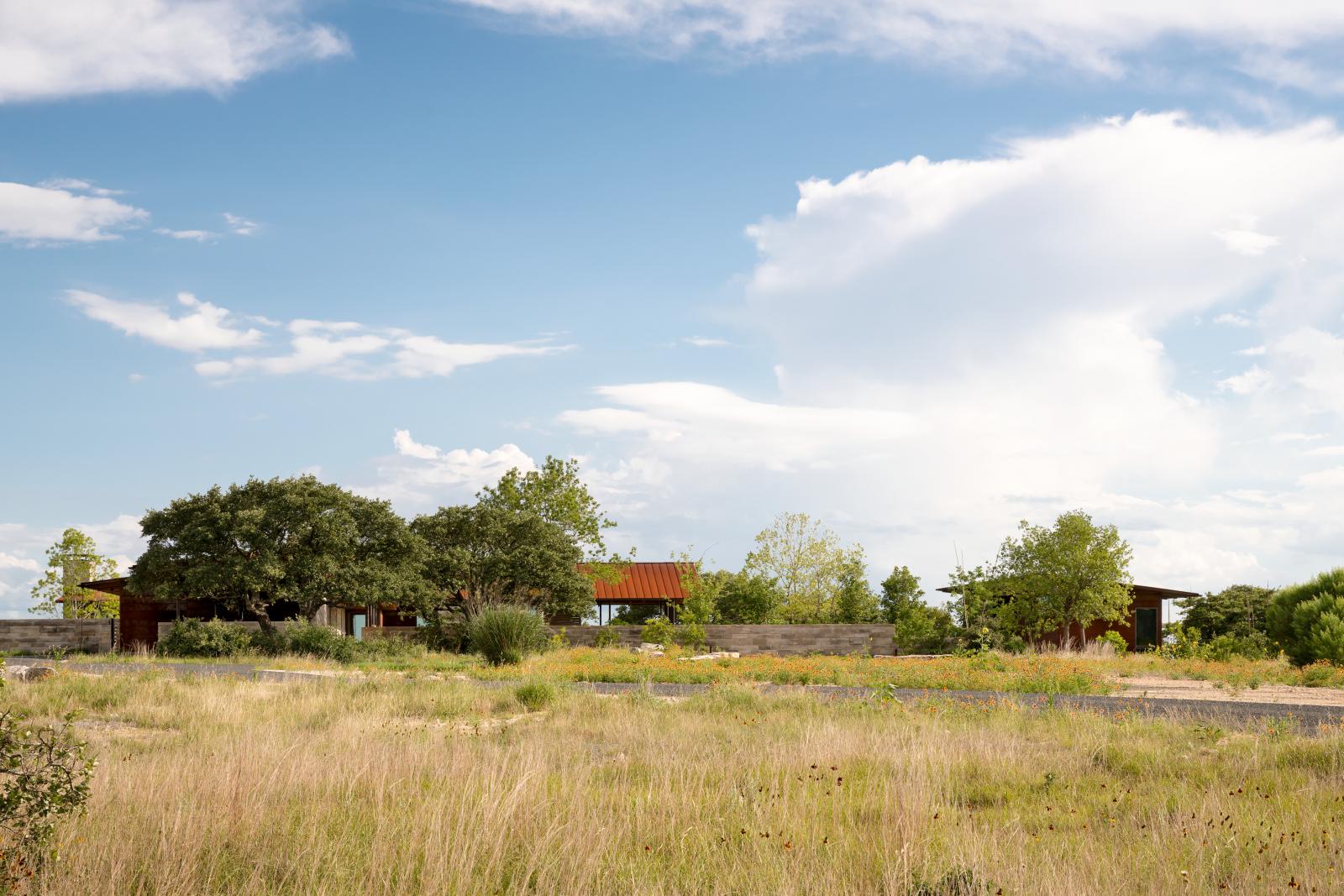 Lake Flato - Sycamore Springs - porch - 720P 2.mp4
LakeFlato_SycamoreSprings-006.jpg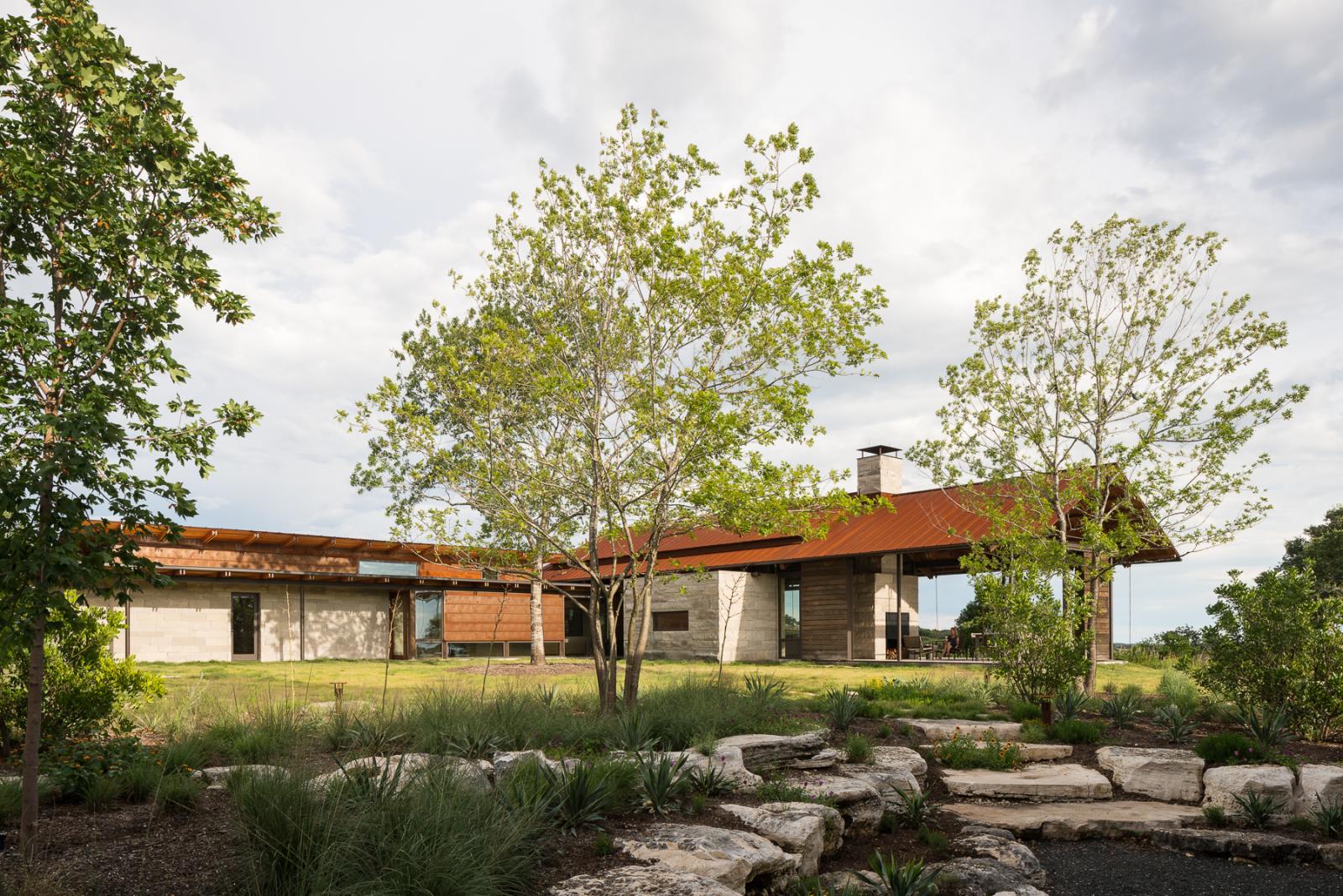 13013_P_N22_board.jpg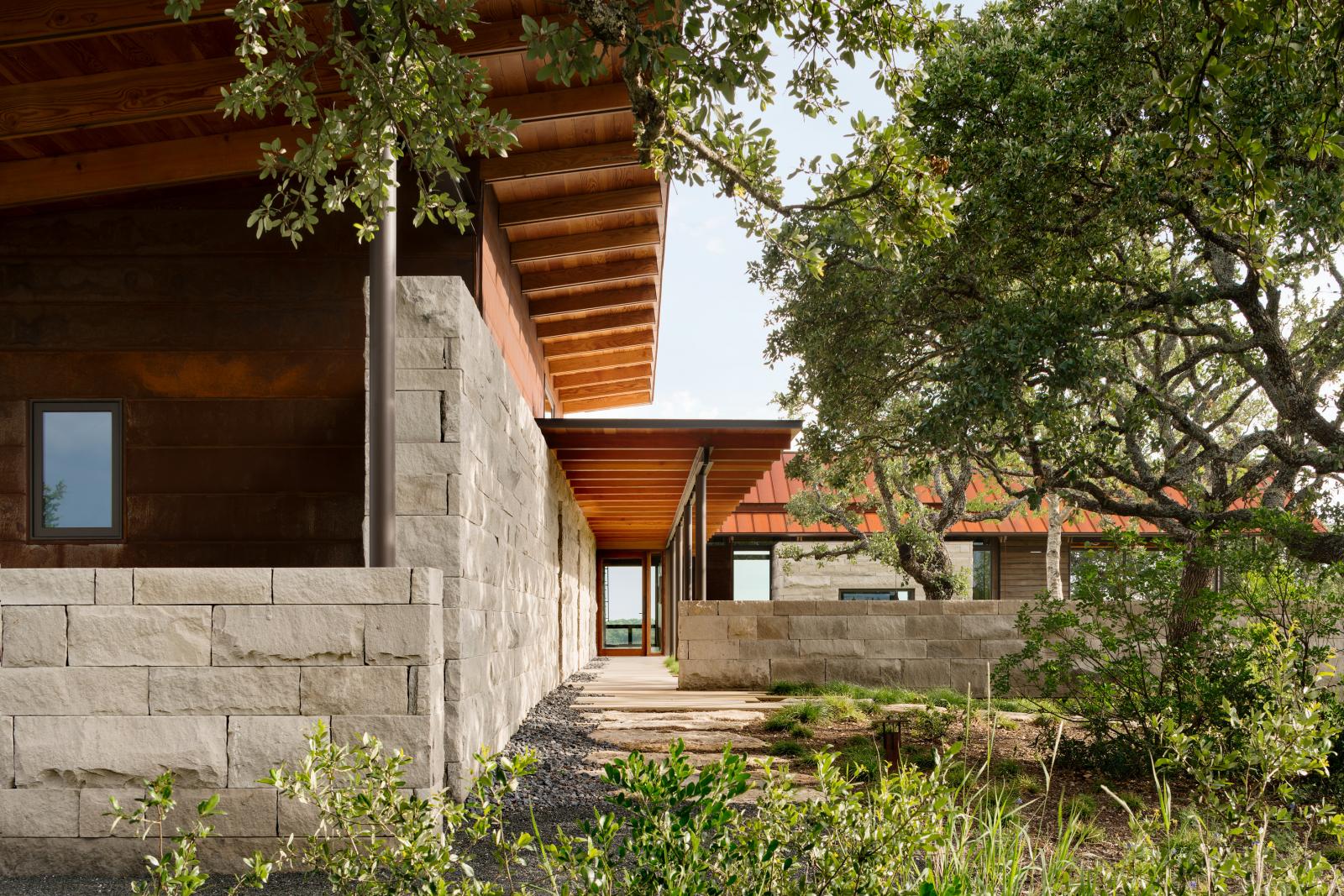 13013_P_N10_board.jpg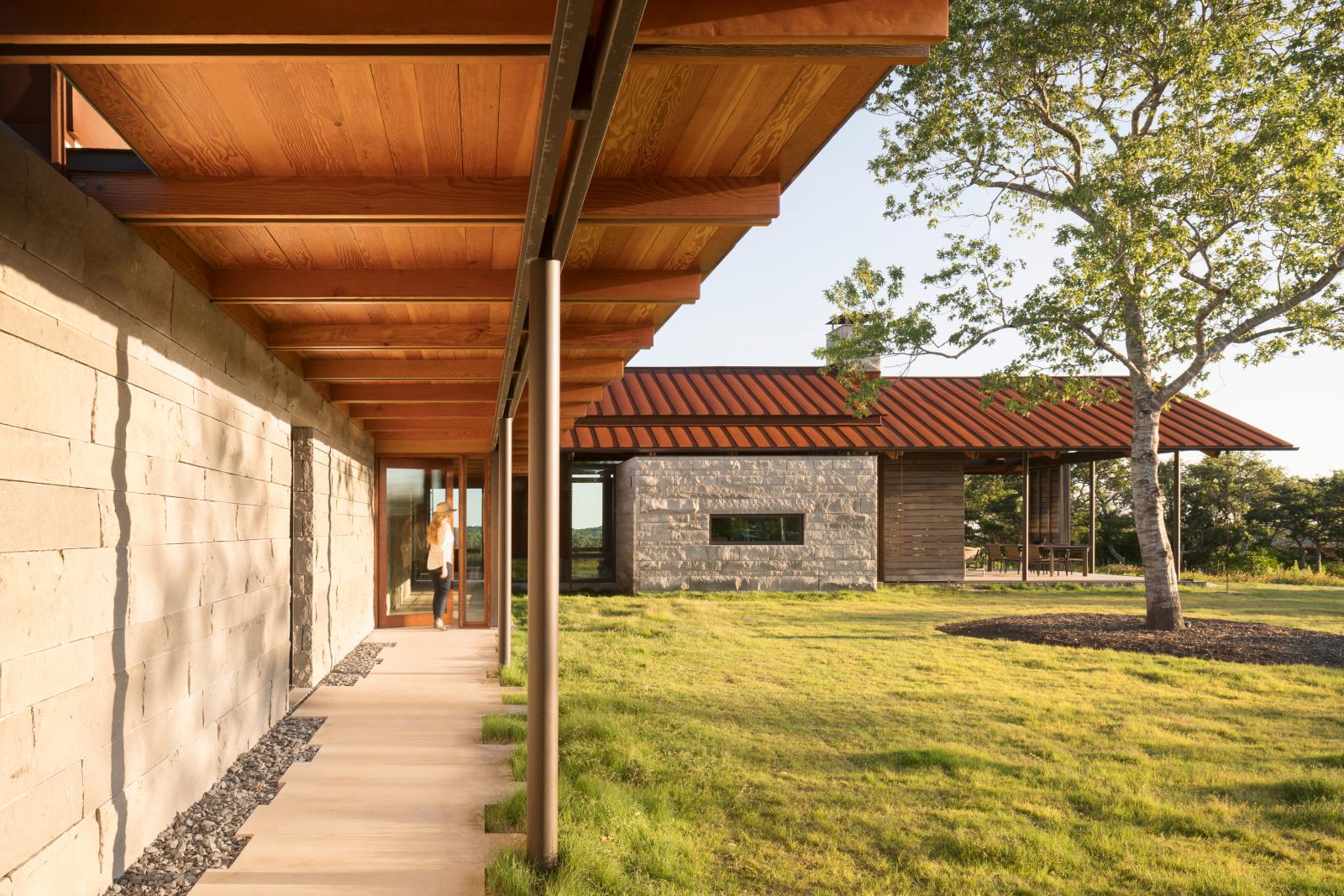 13013_P_N11_board.jpg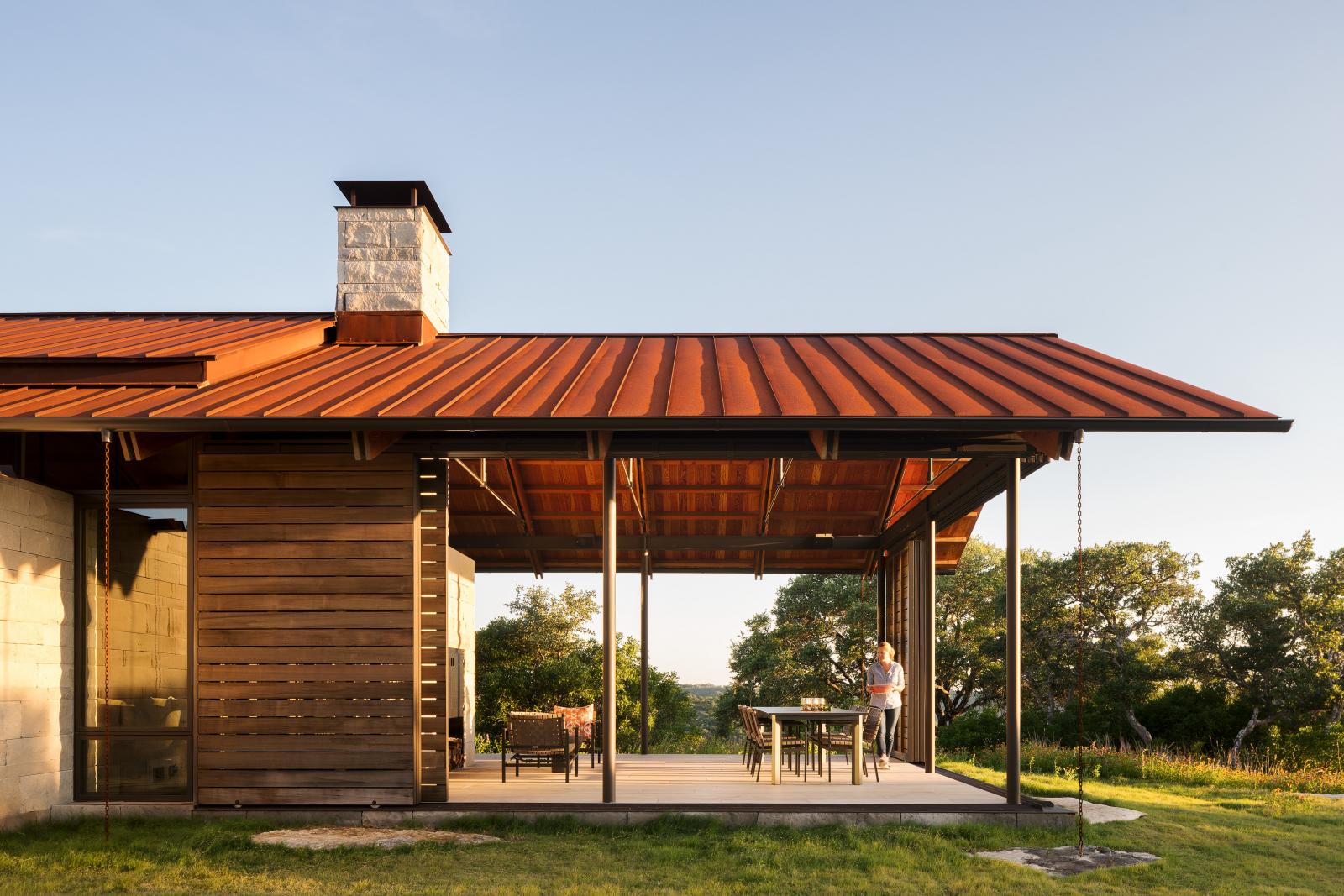 13013_P_N6_board.jpg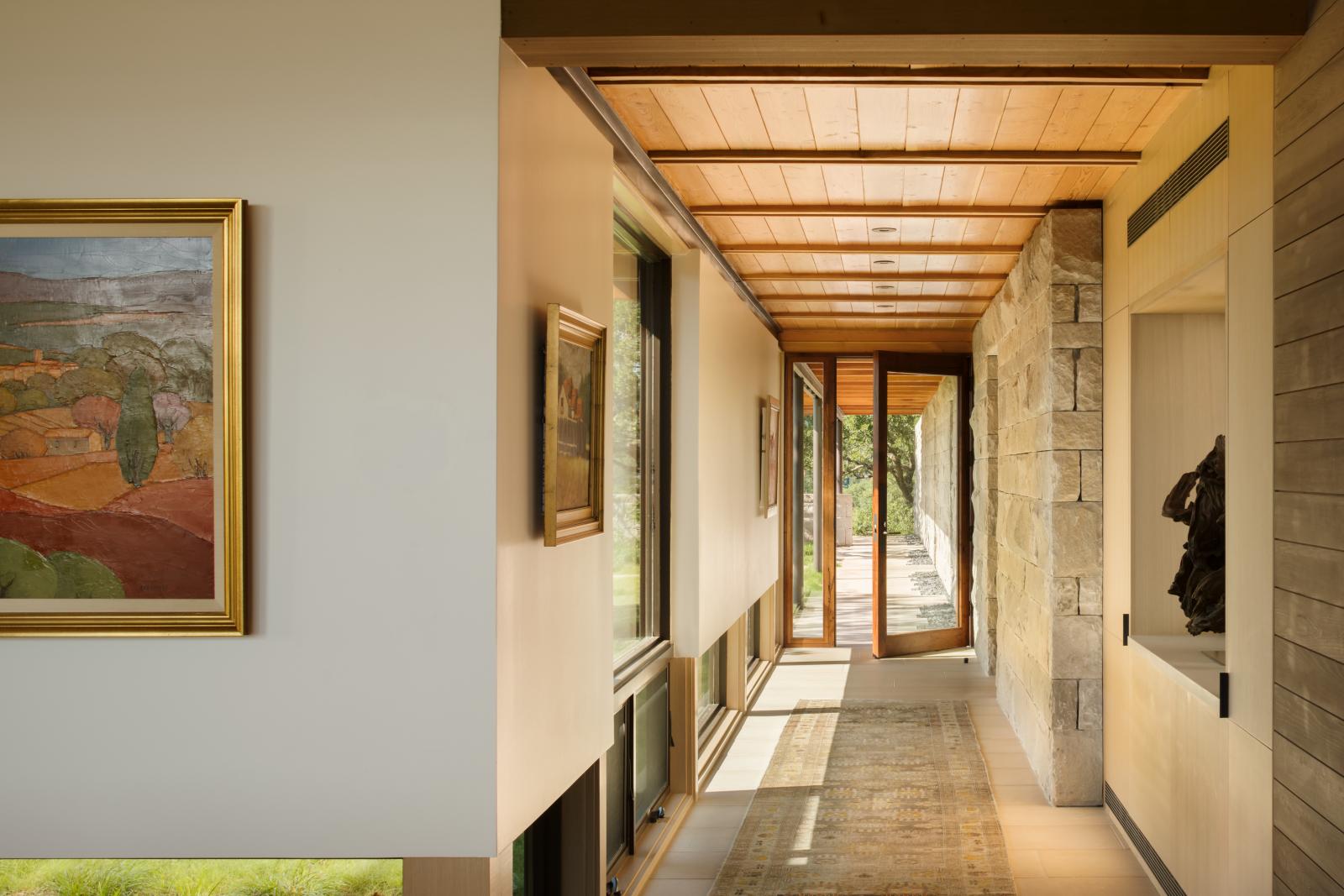 13013_P_N34_board.jpg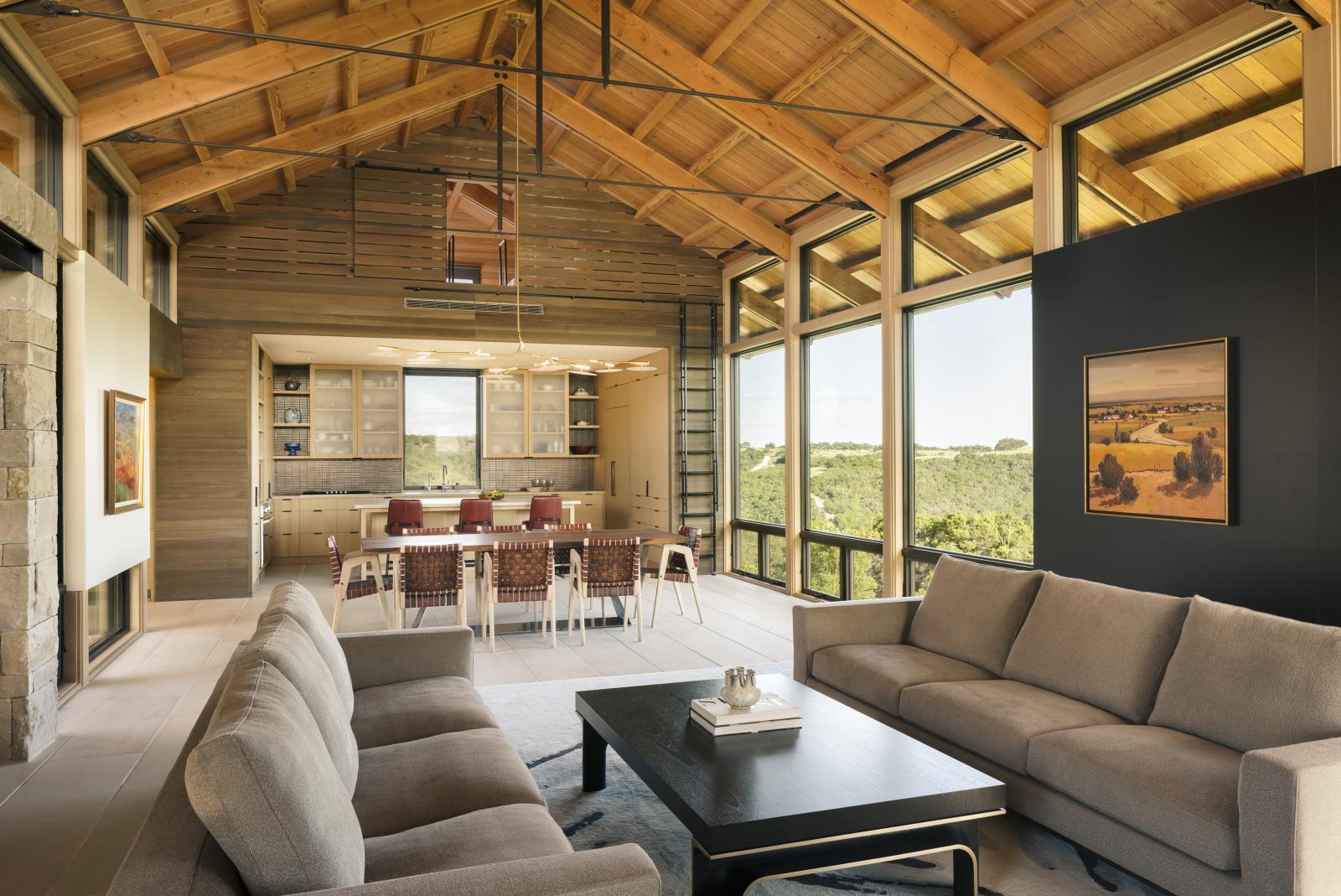 vertical-kitchen.jpg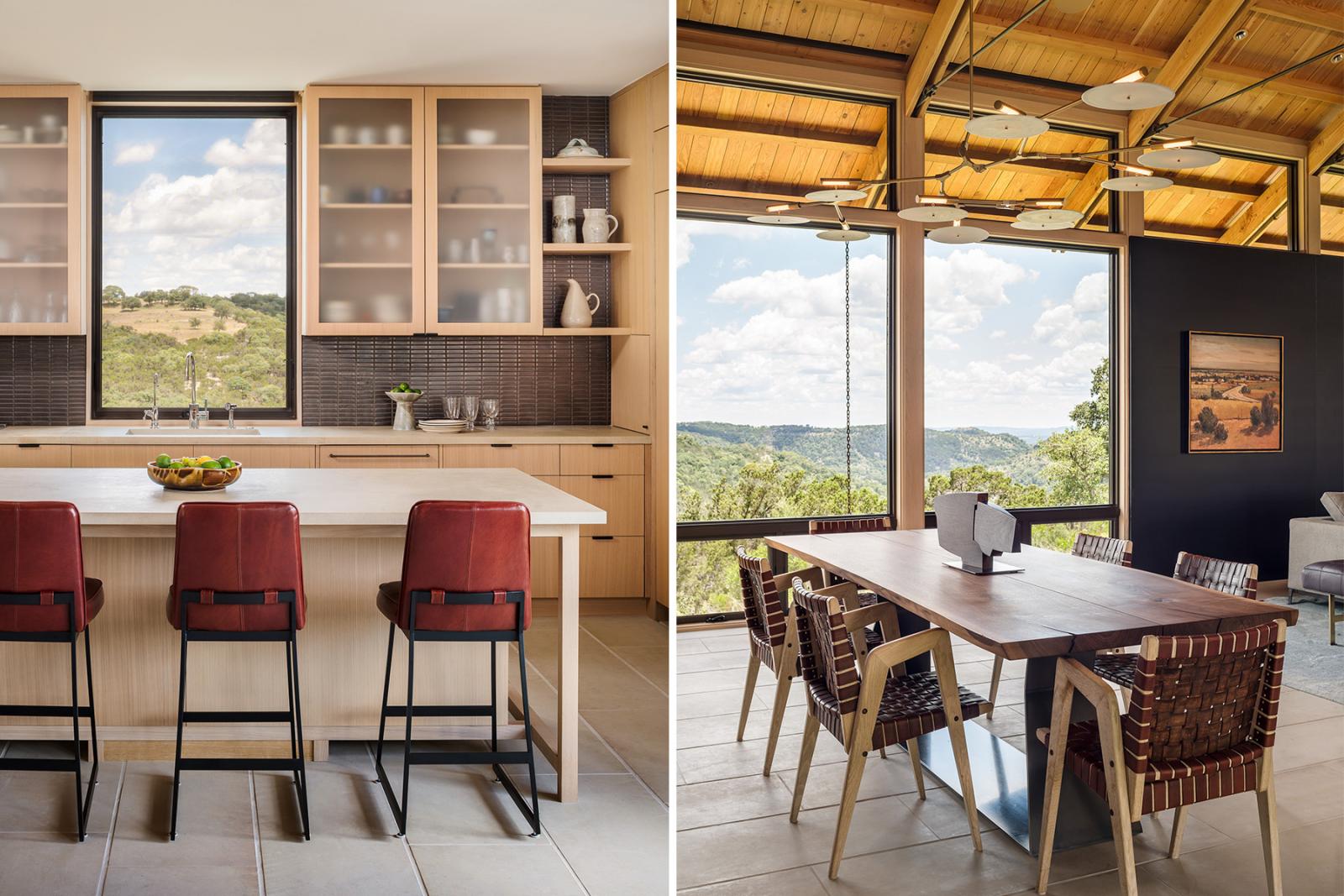 13013_P_N31_board.jpg
13013_P_N15_board.jpg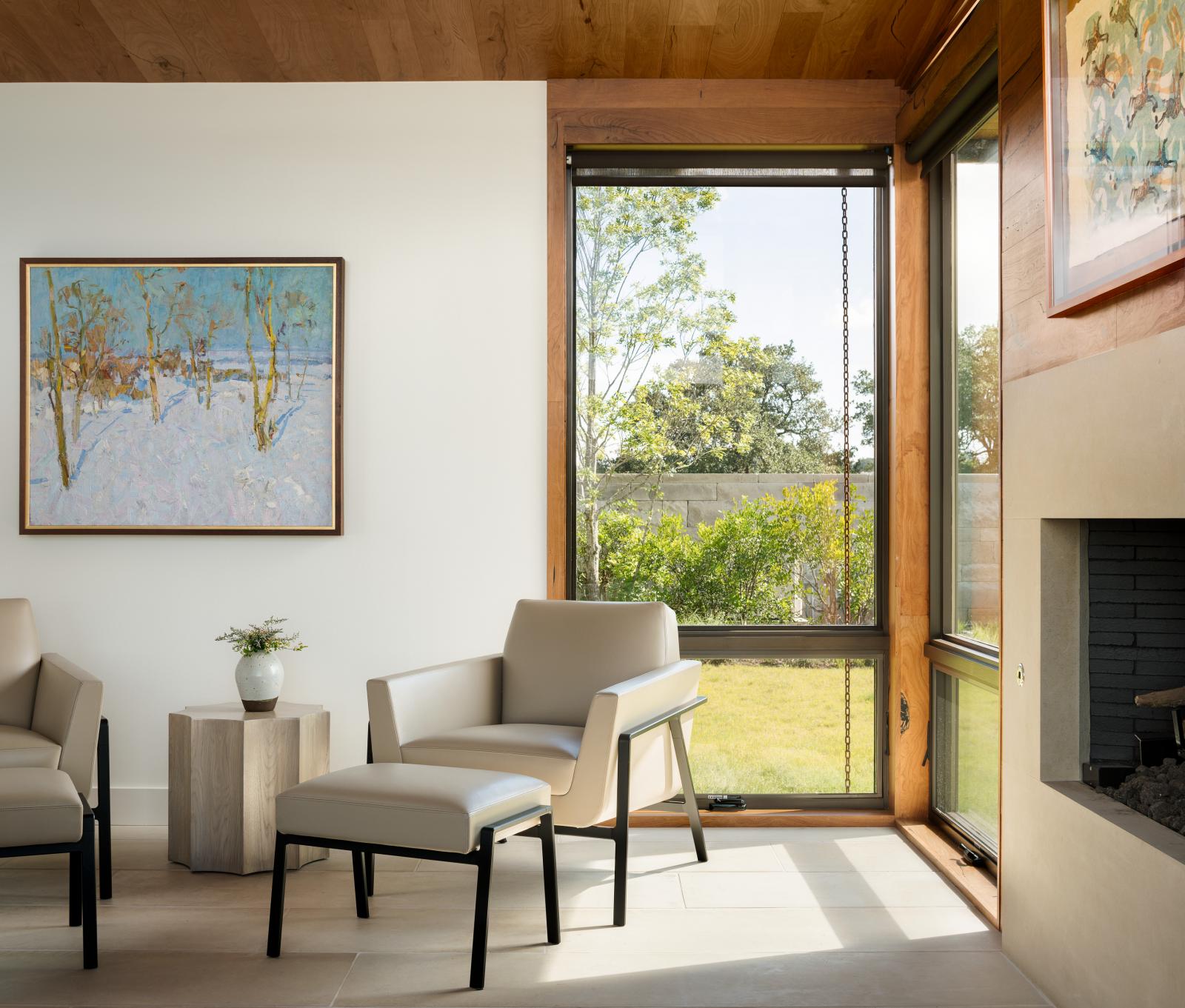 13013_P_N28_board.jpg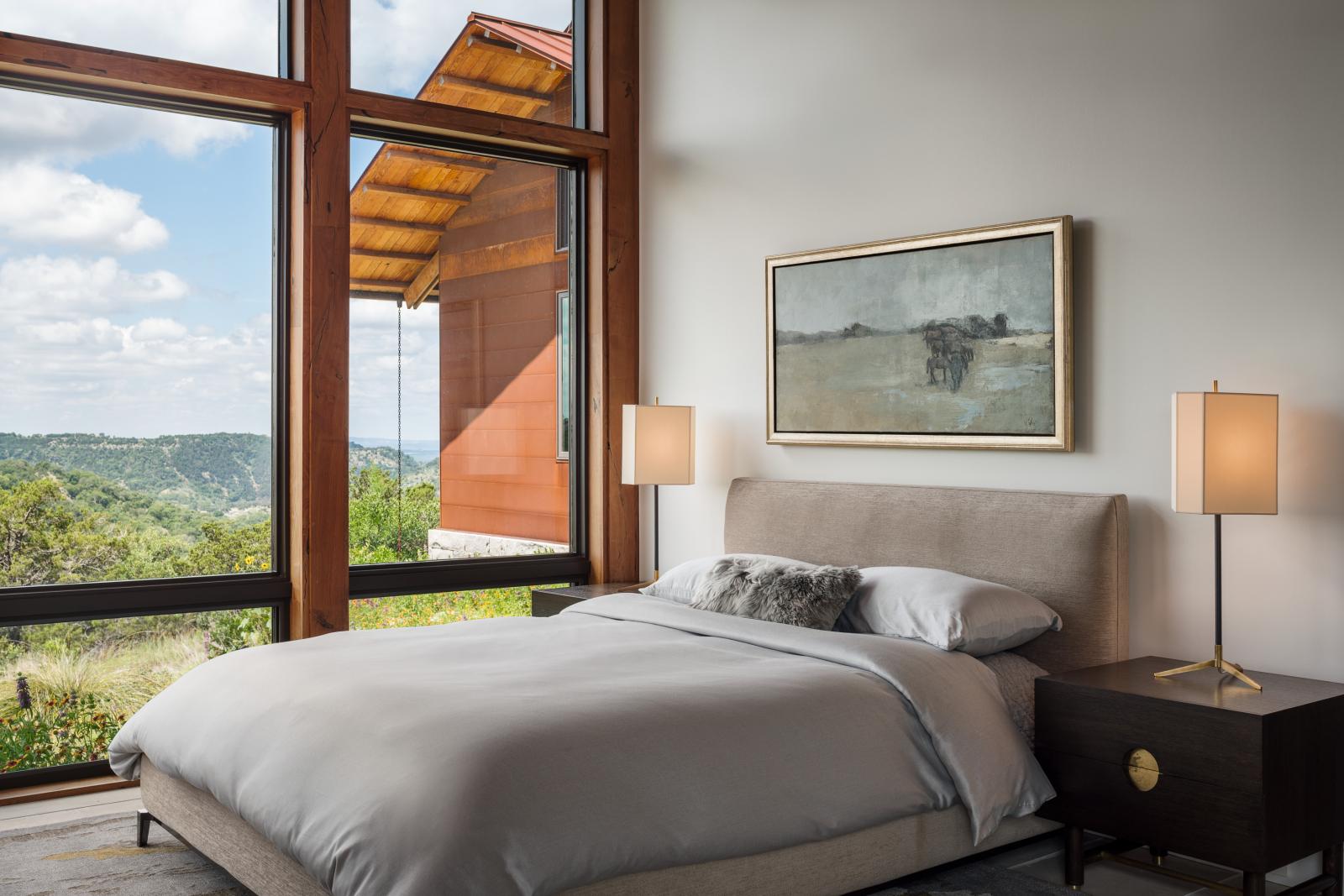 13013_P_N30_board.jpg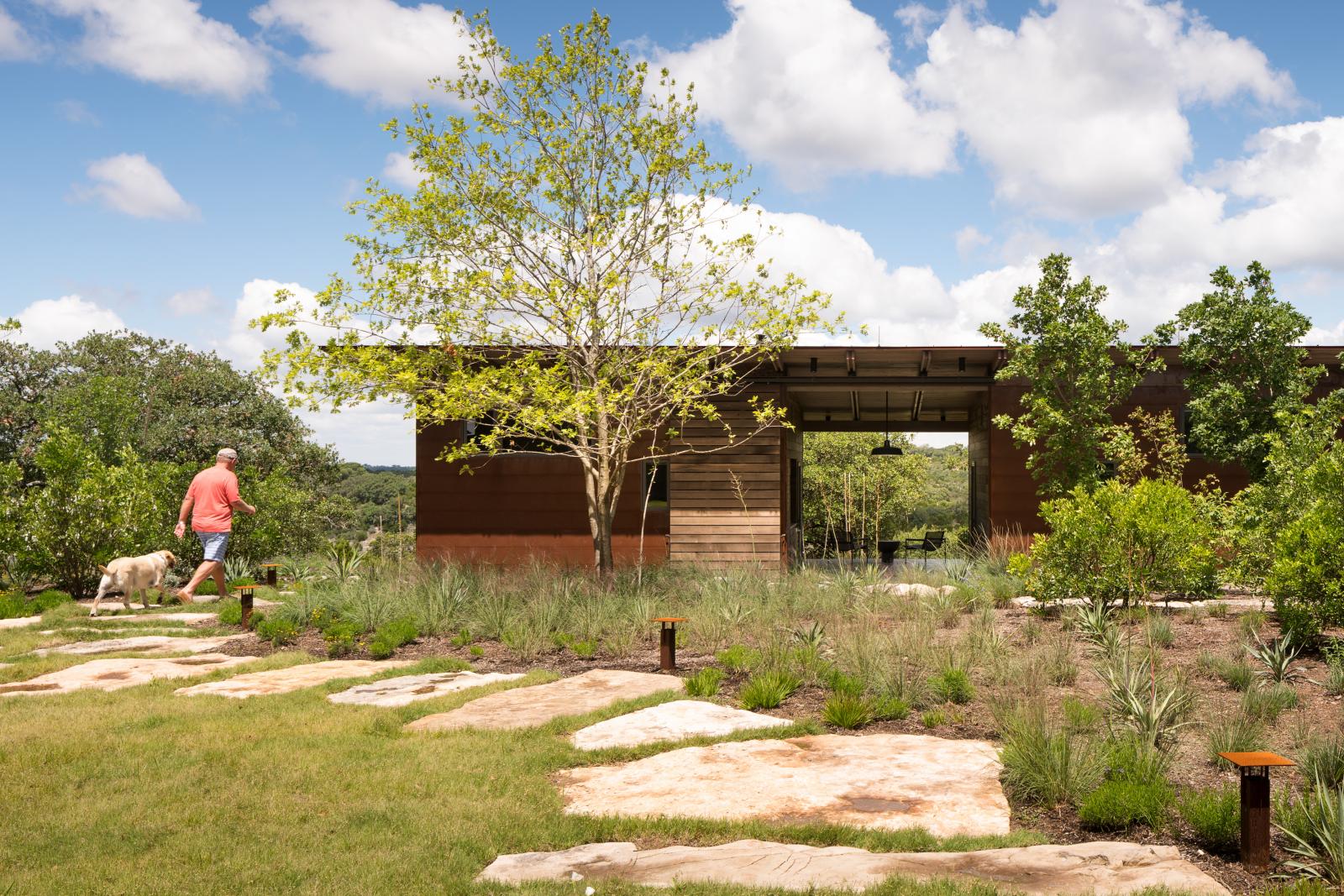 13013_P_N5_board.jpg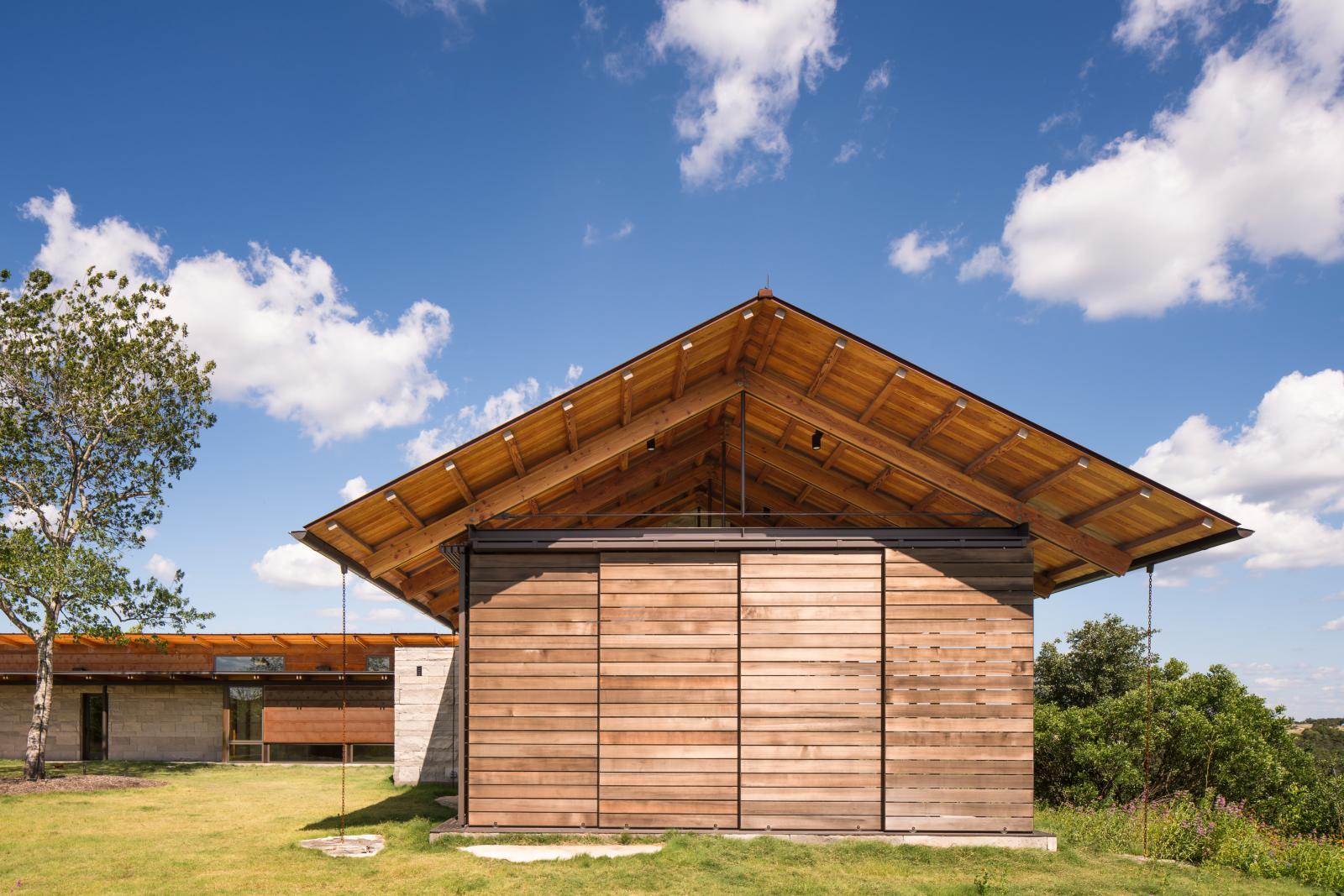 13013_P_N4_board.jpg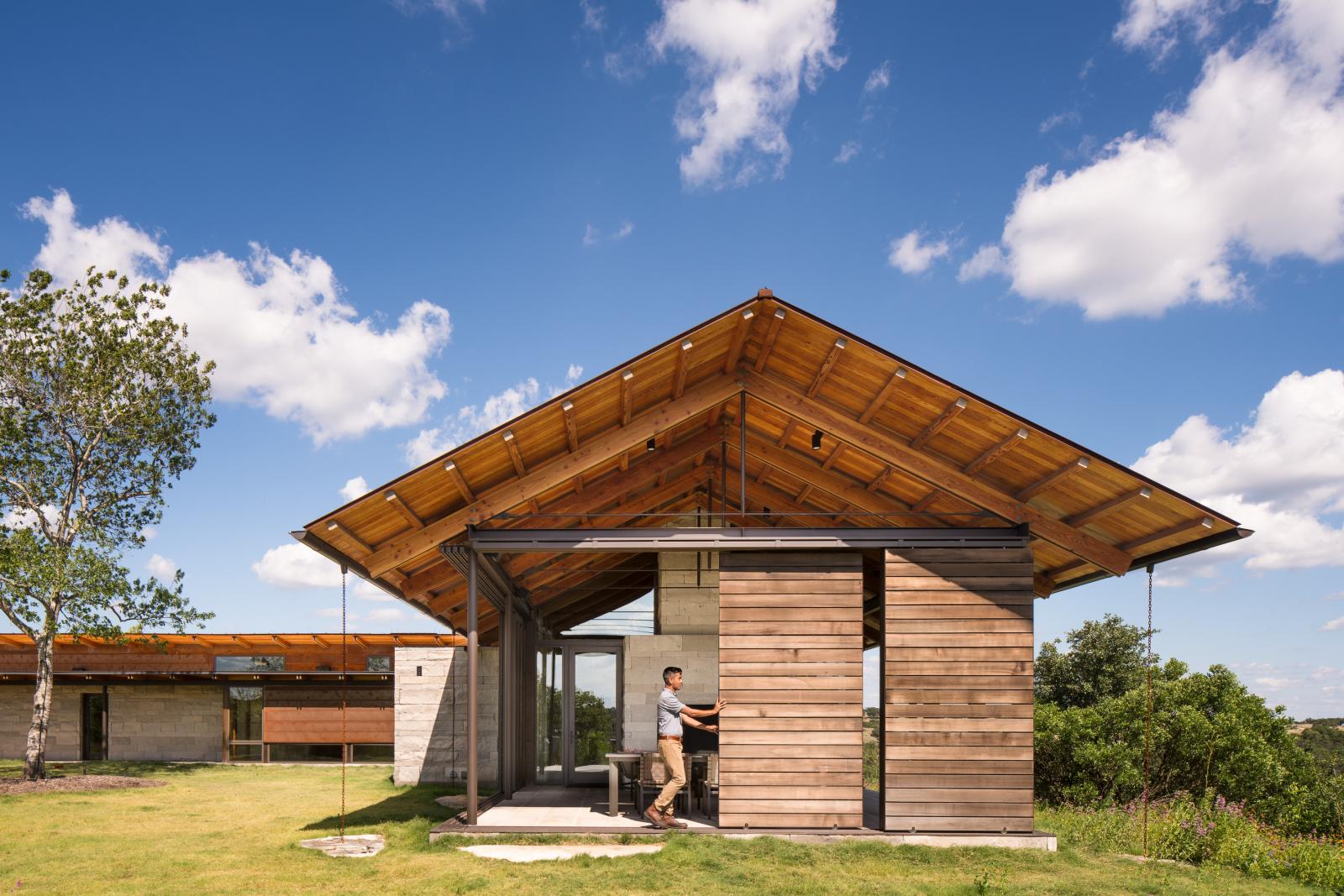 13013_P_N3_board.jpg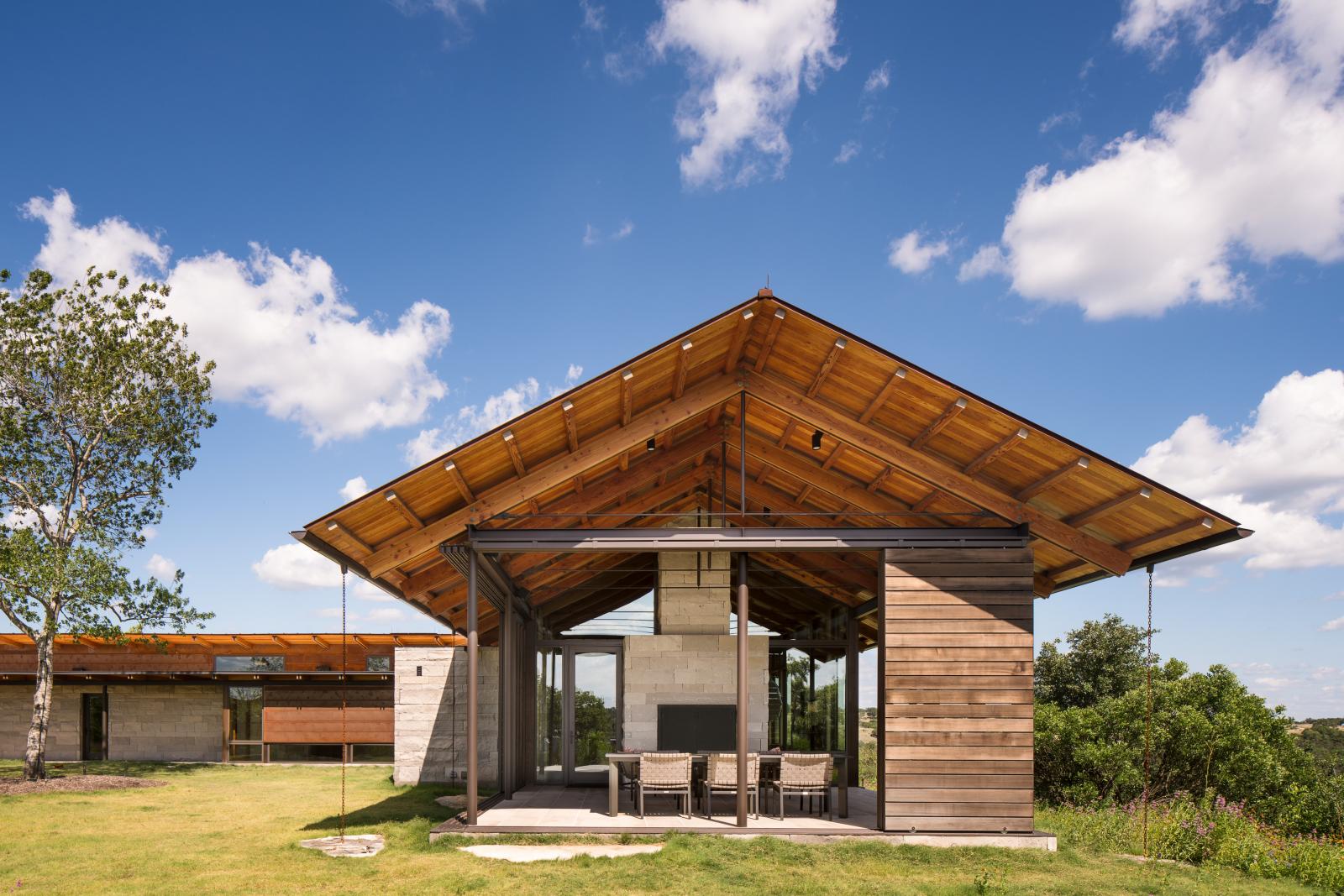 LakeFlato_SycamoreSprings-008.jpg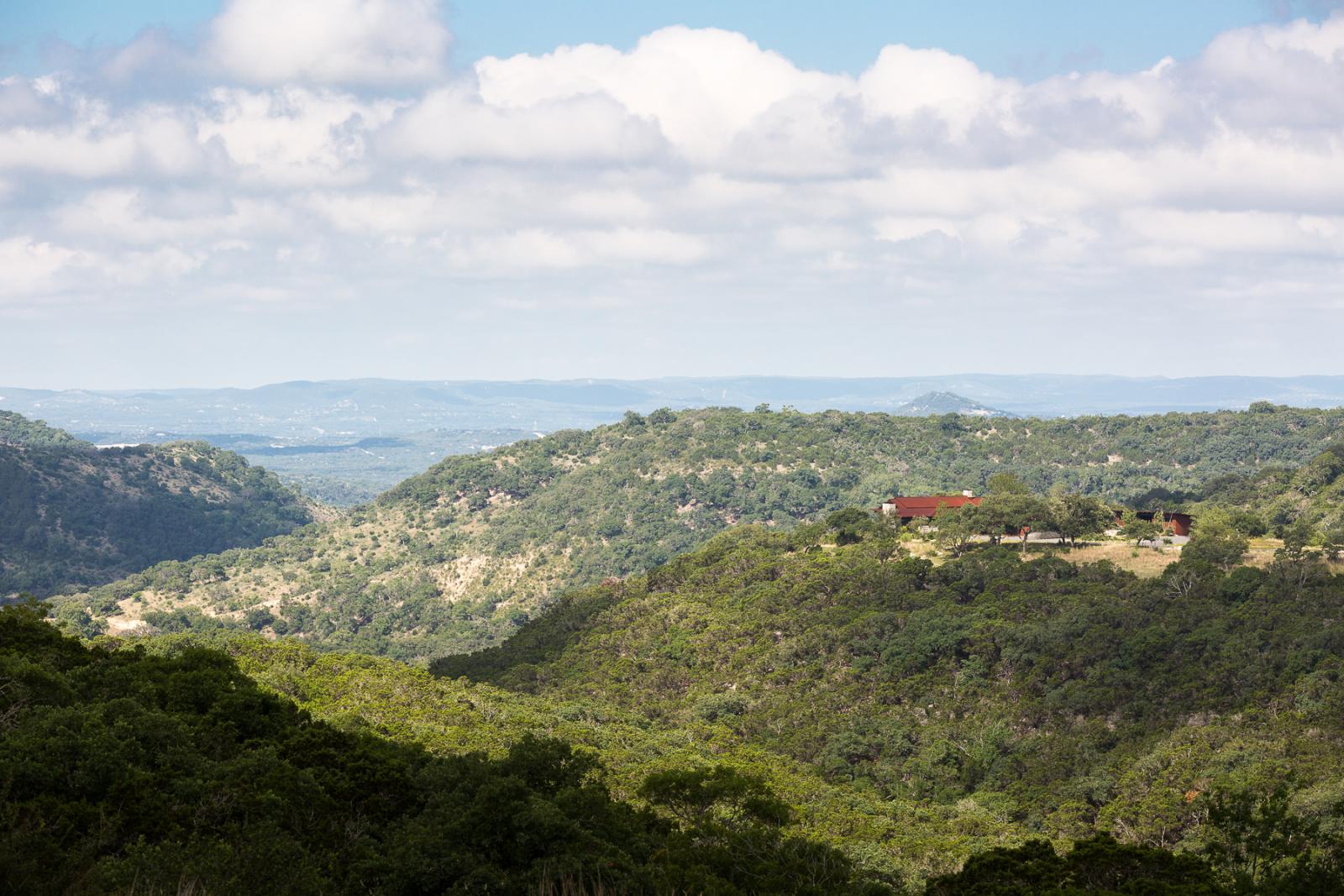 Photographer: Andrew Pogue