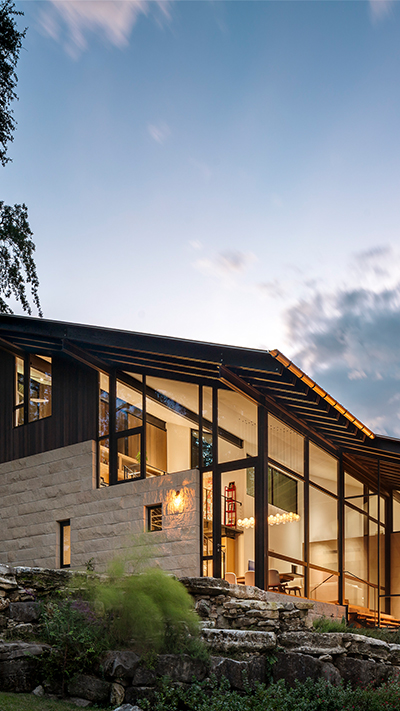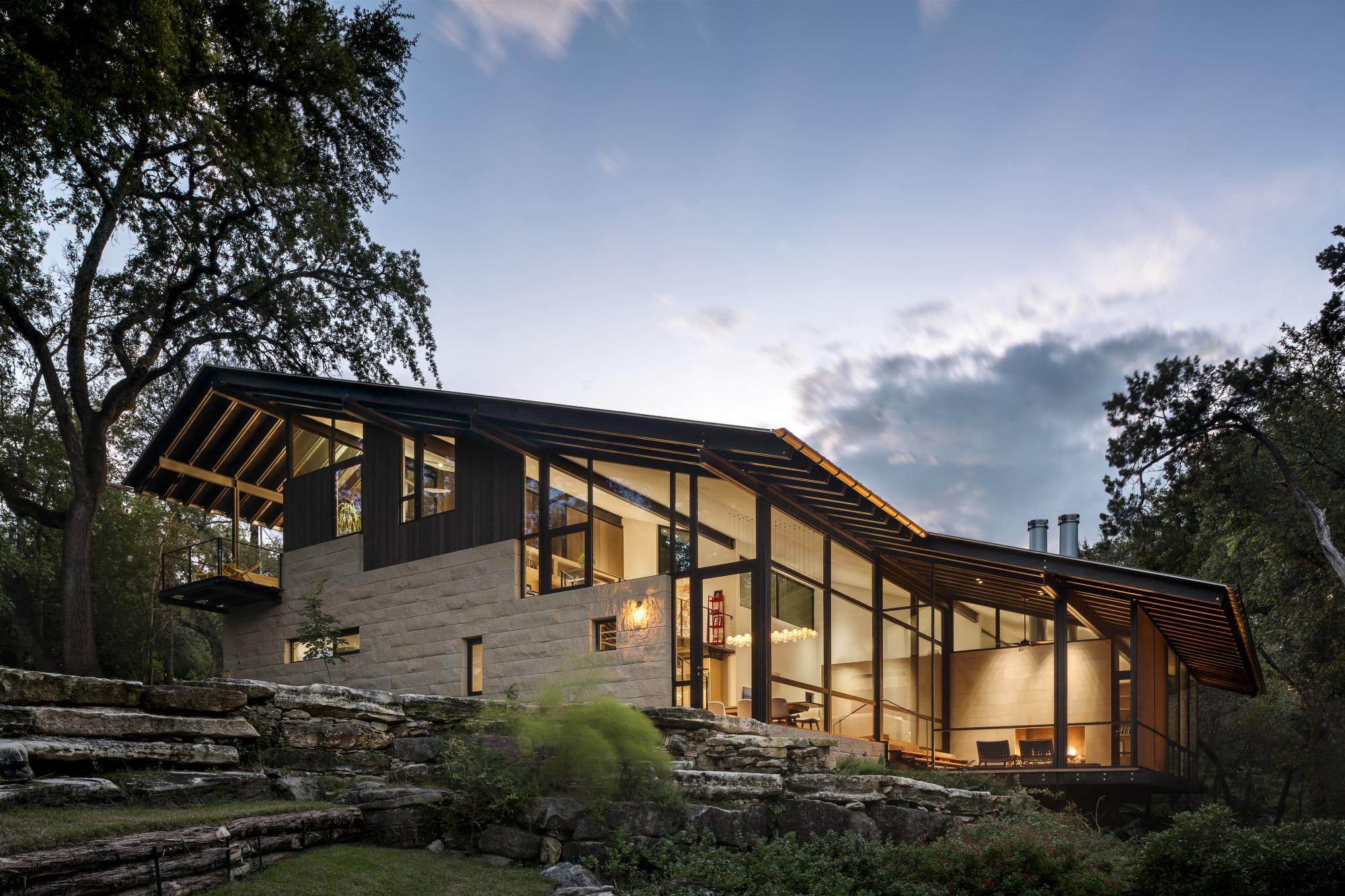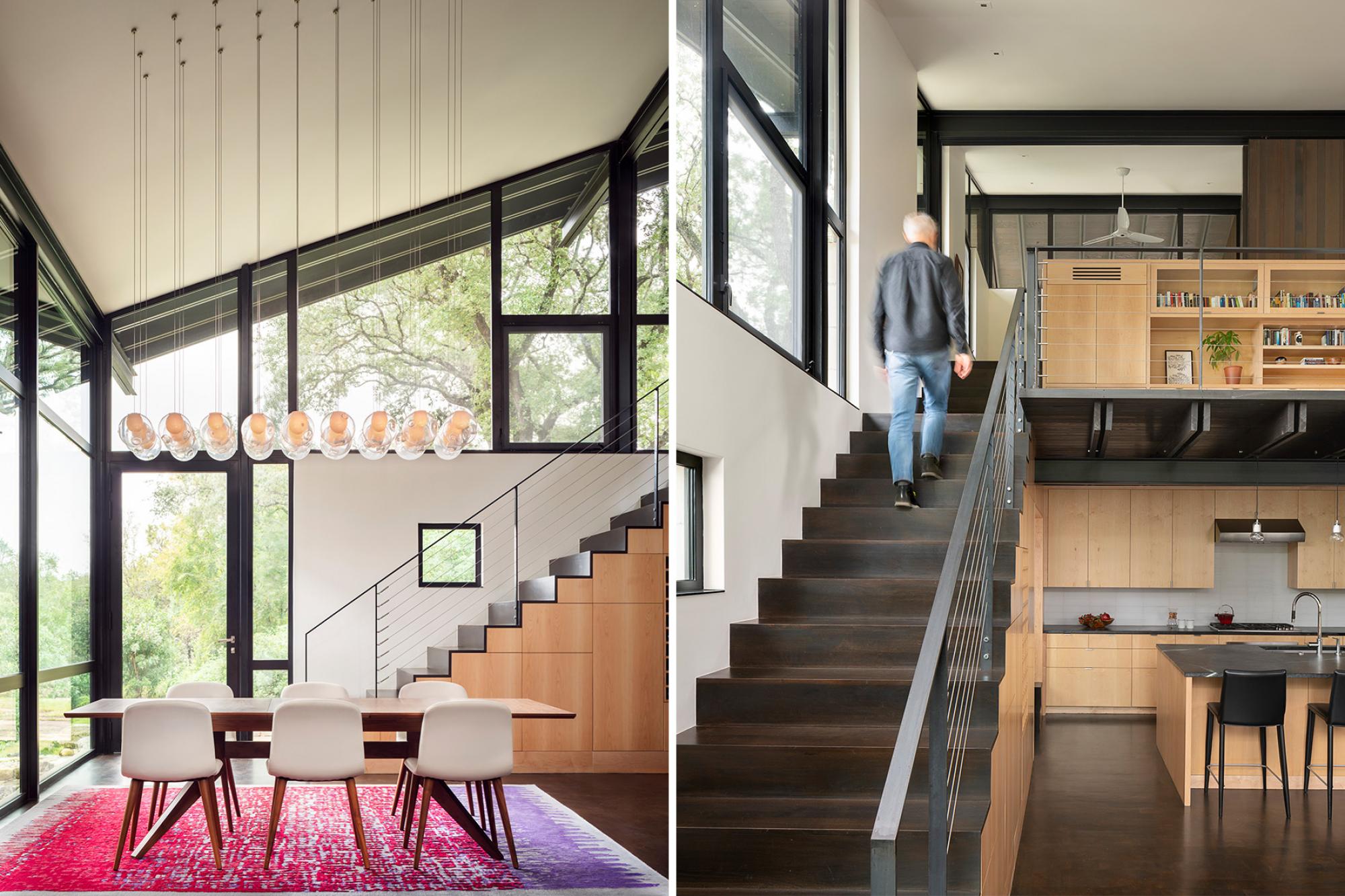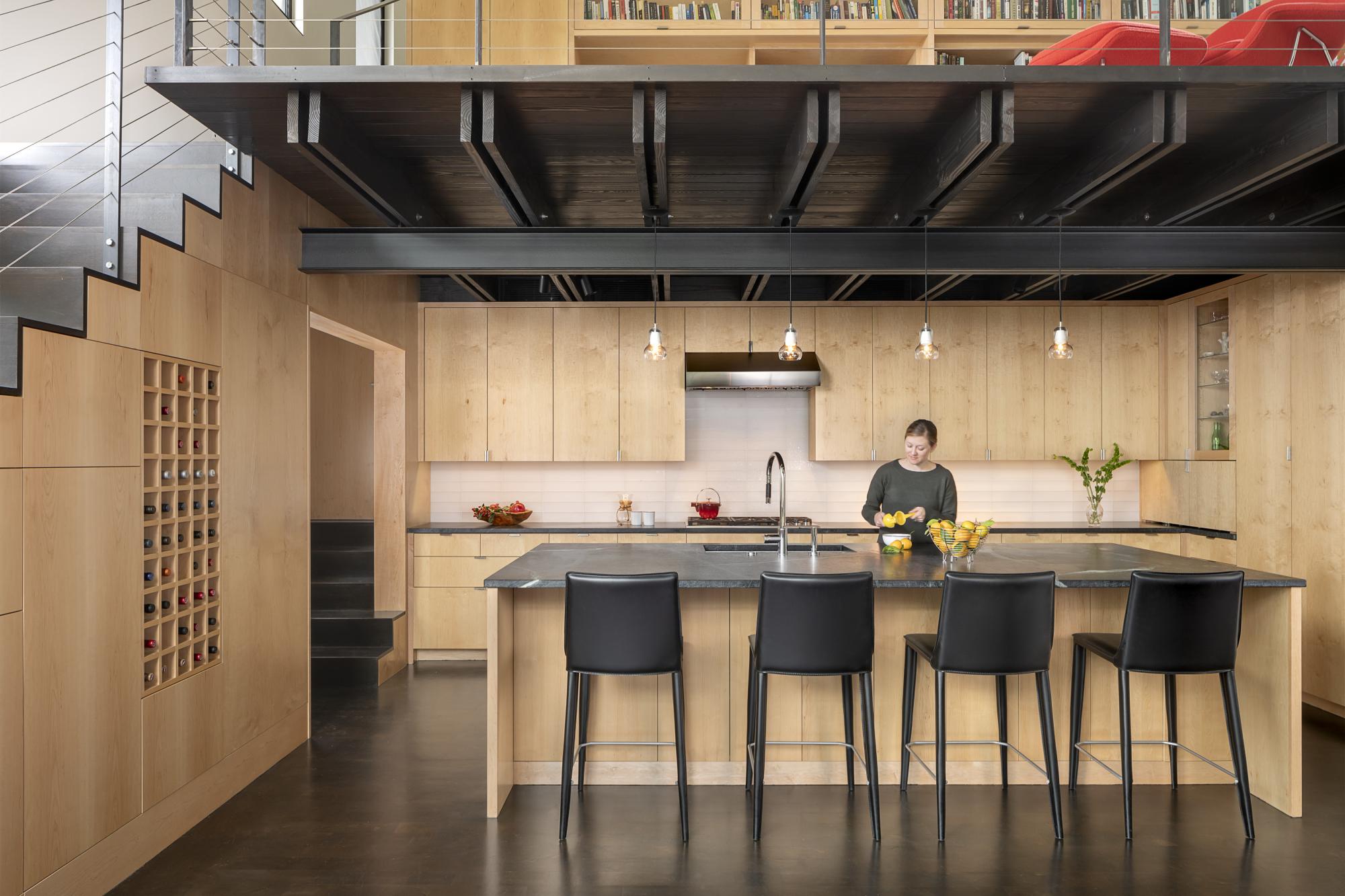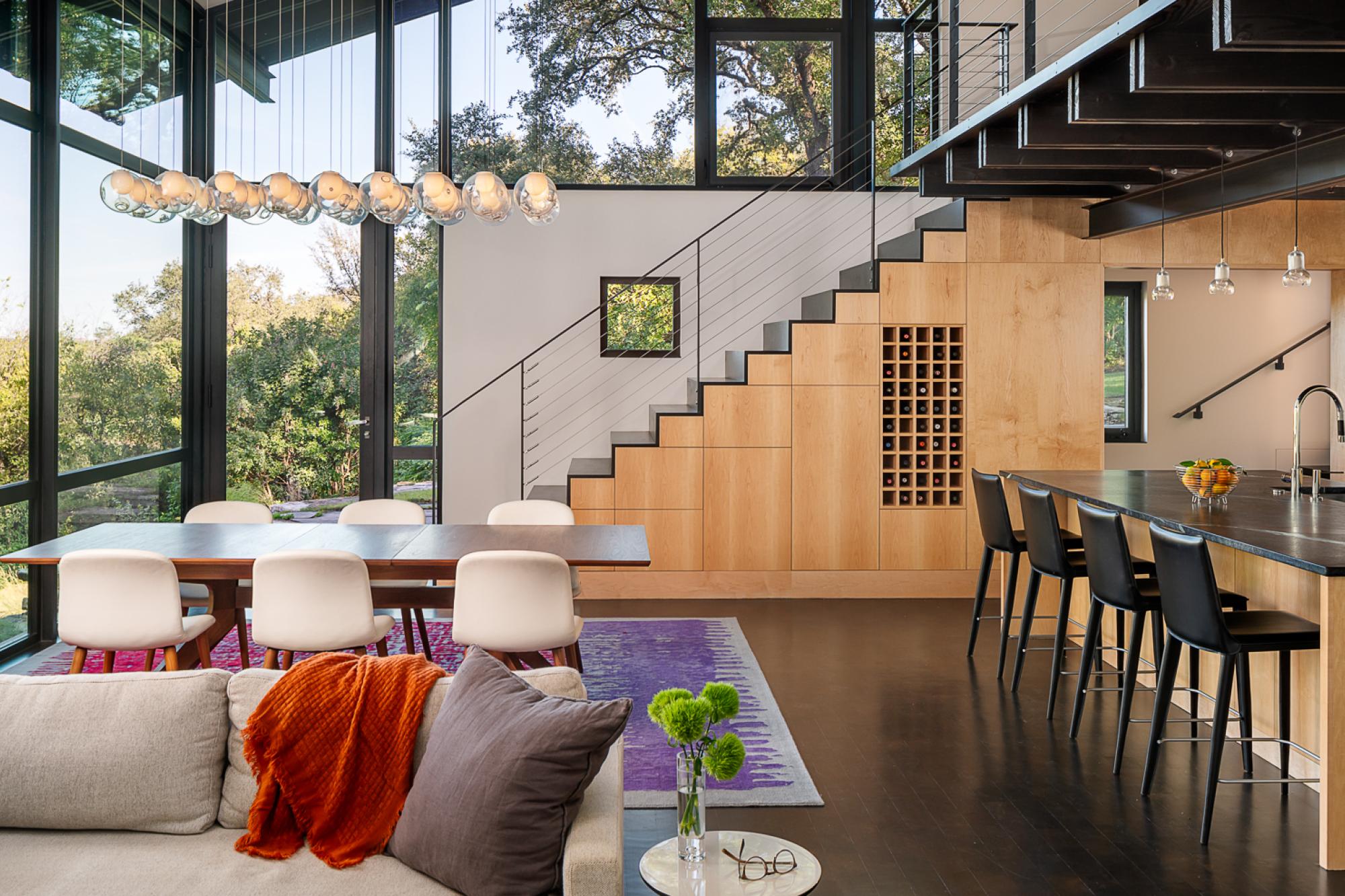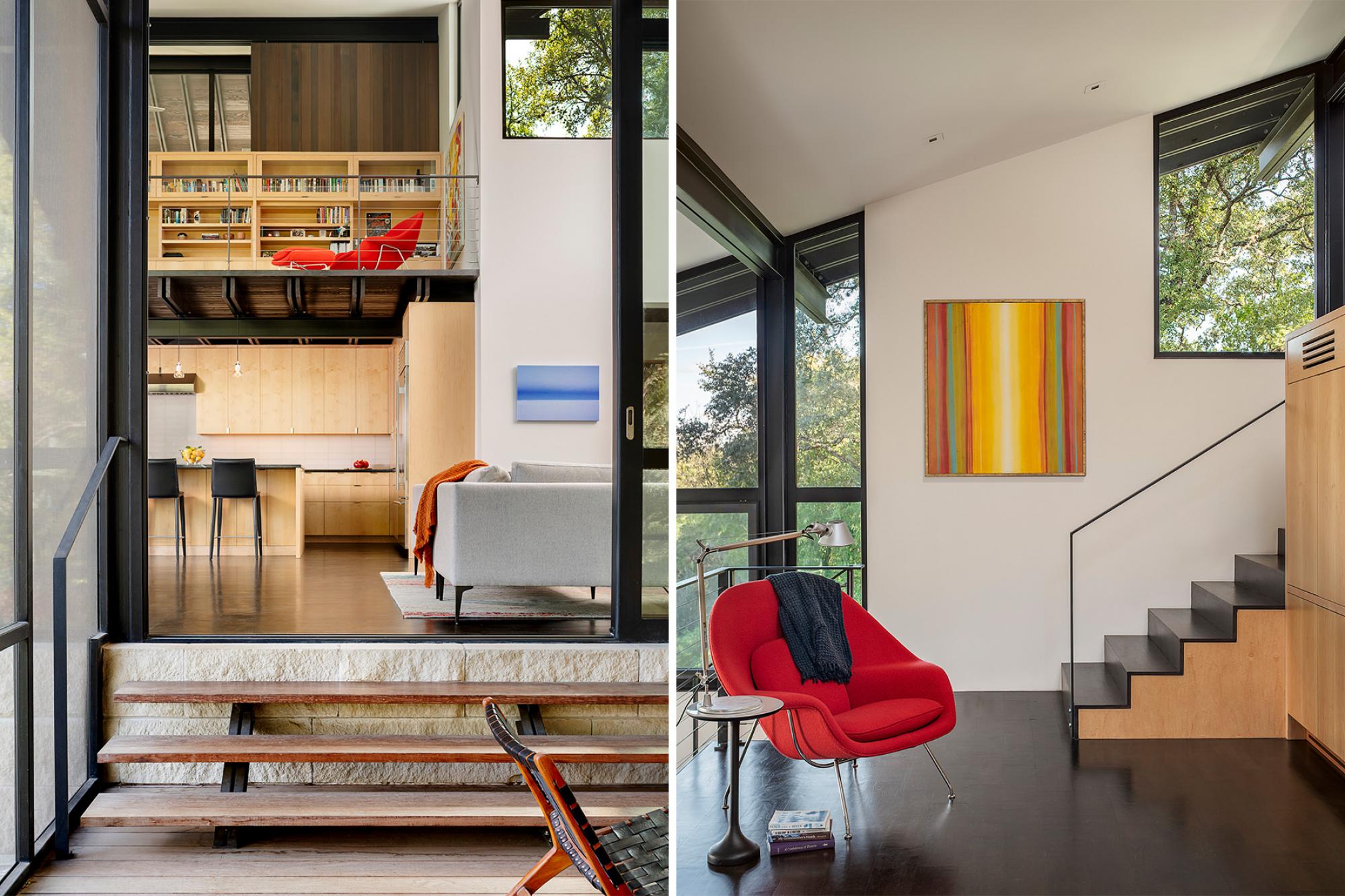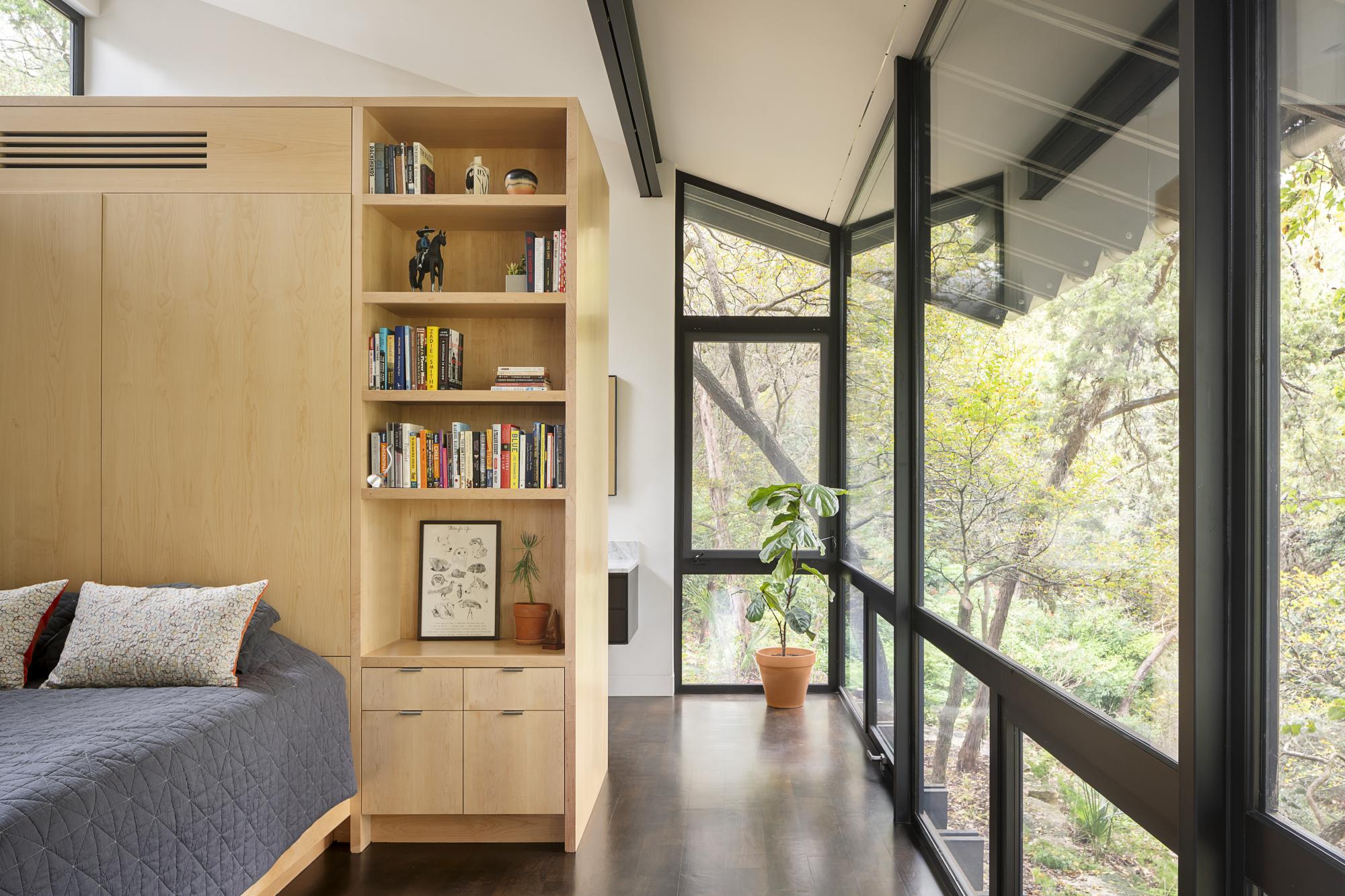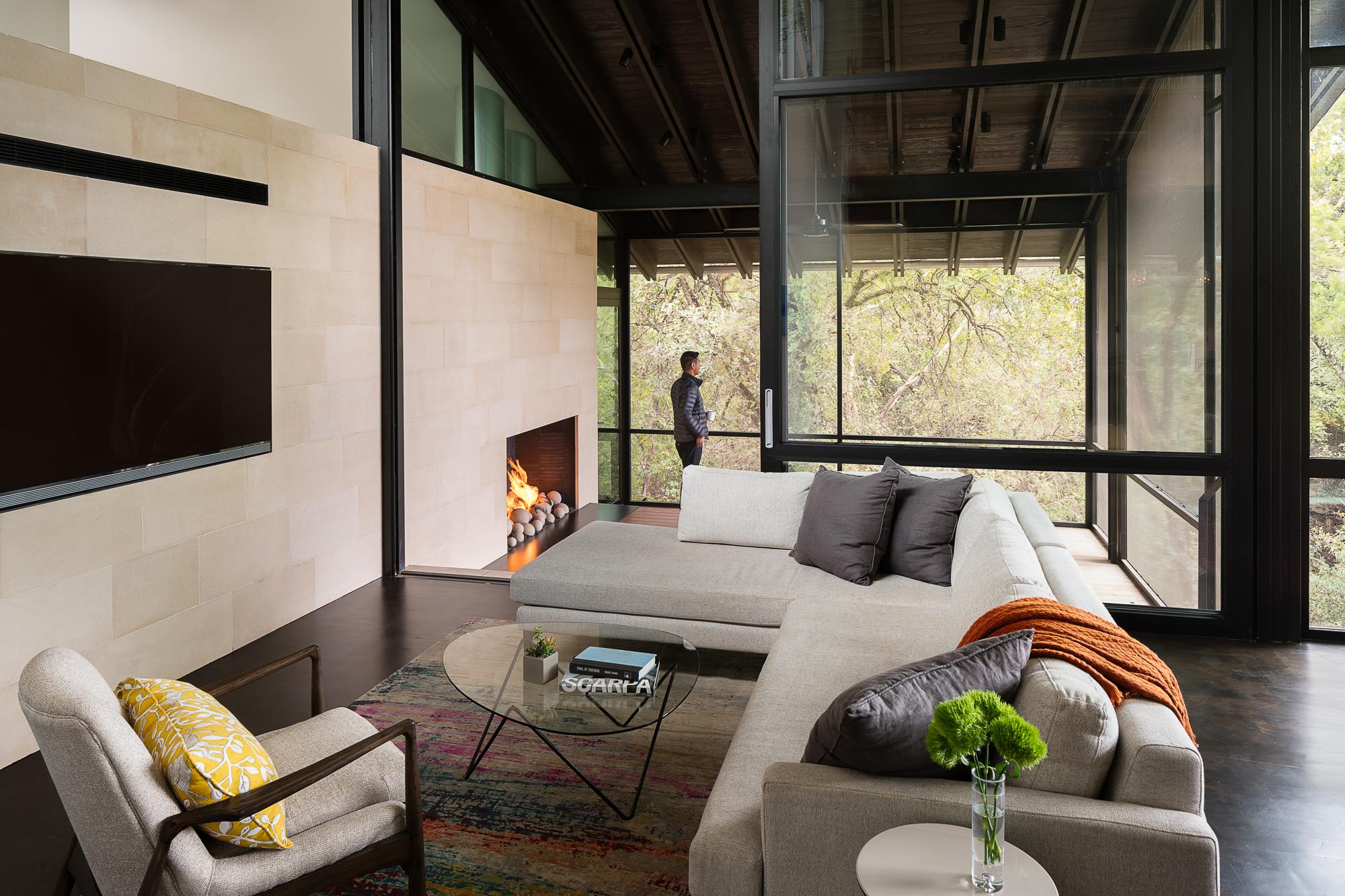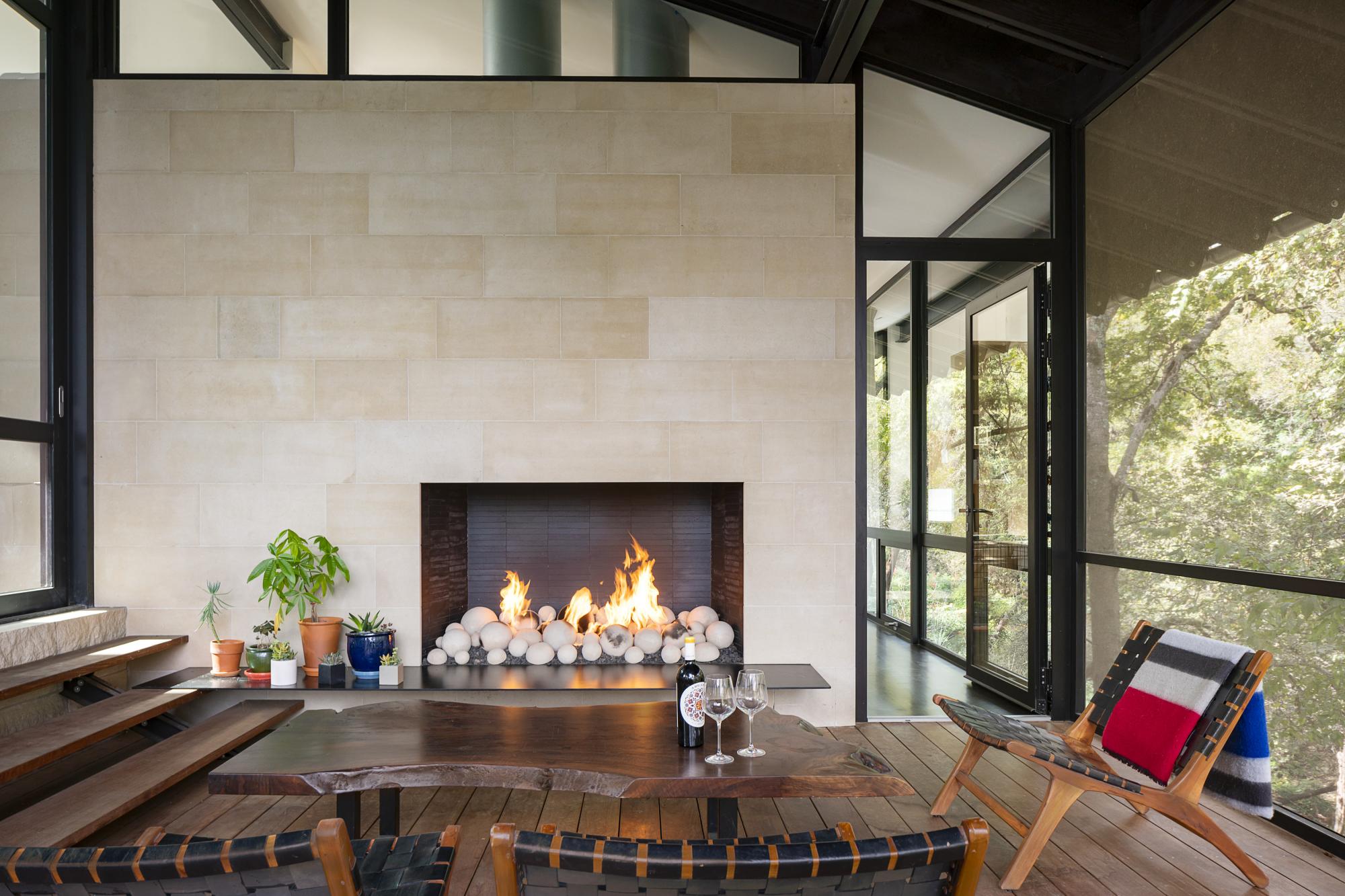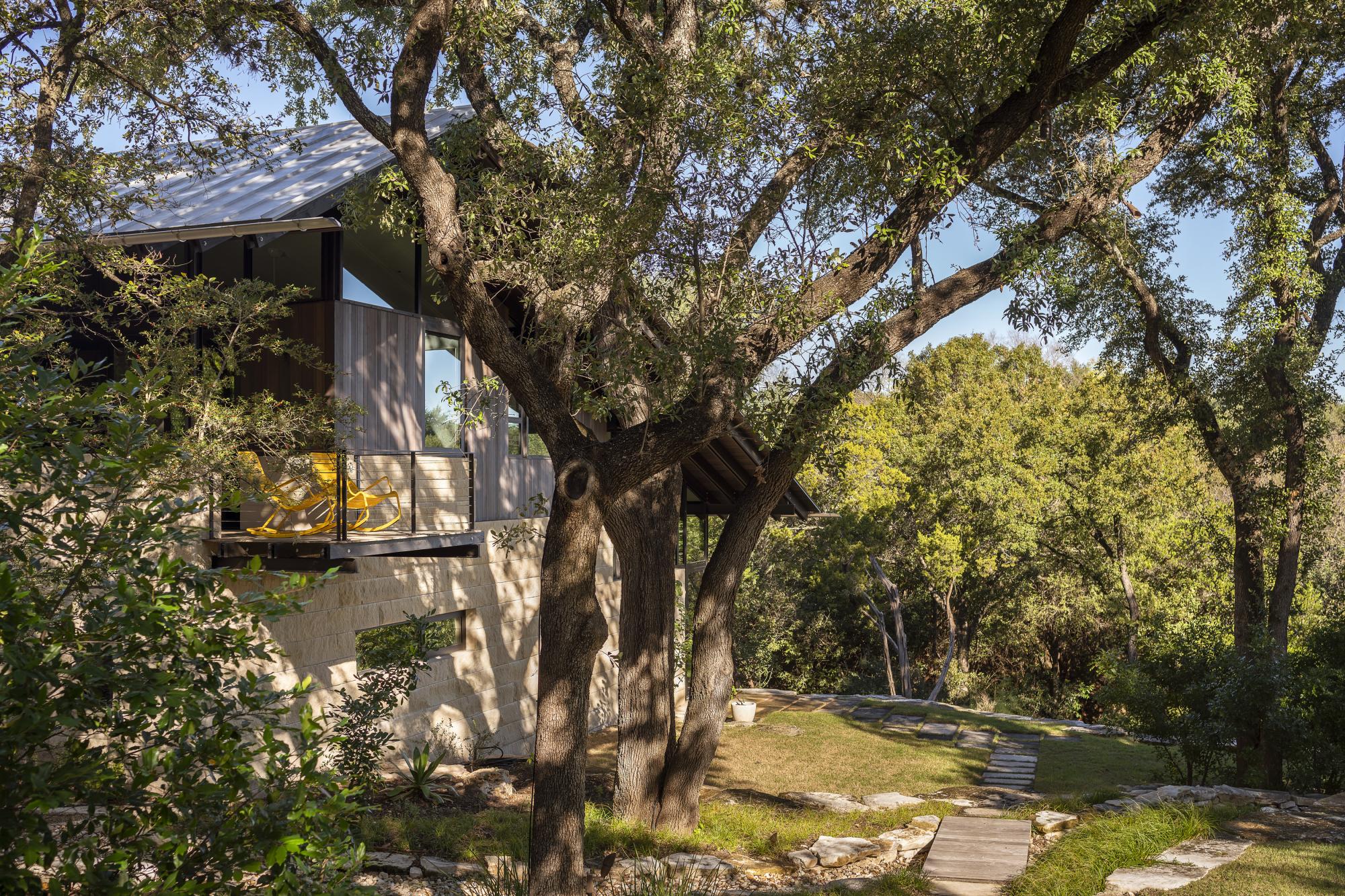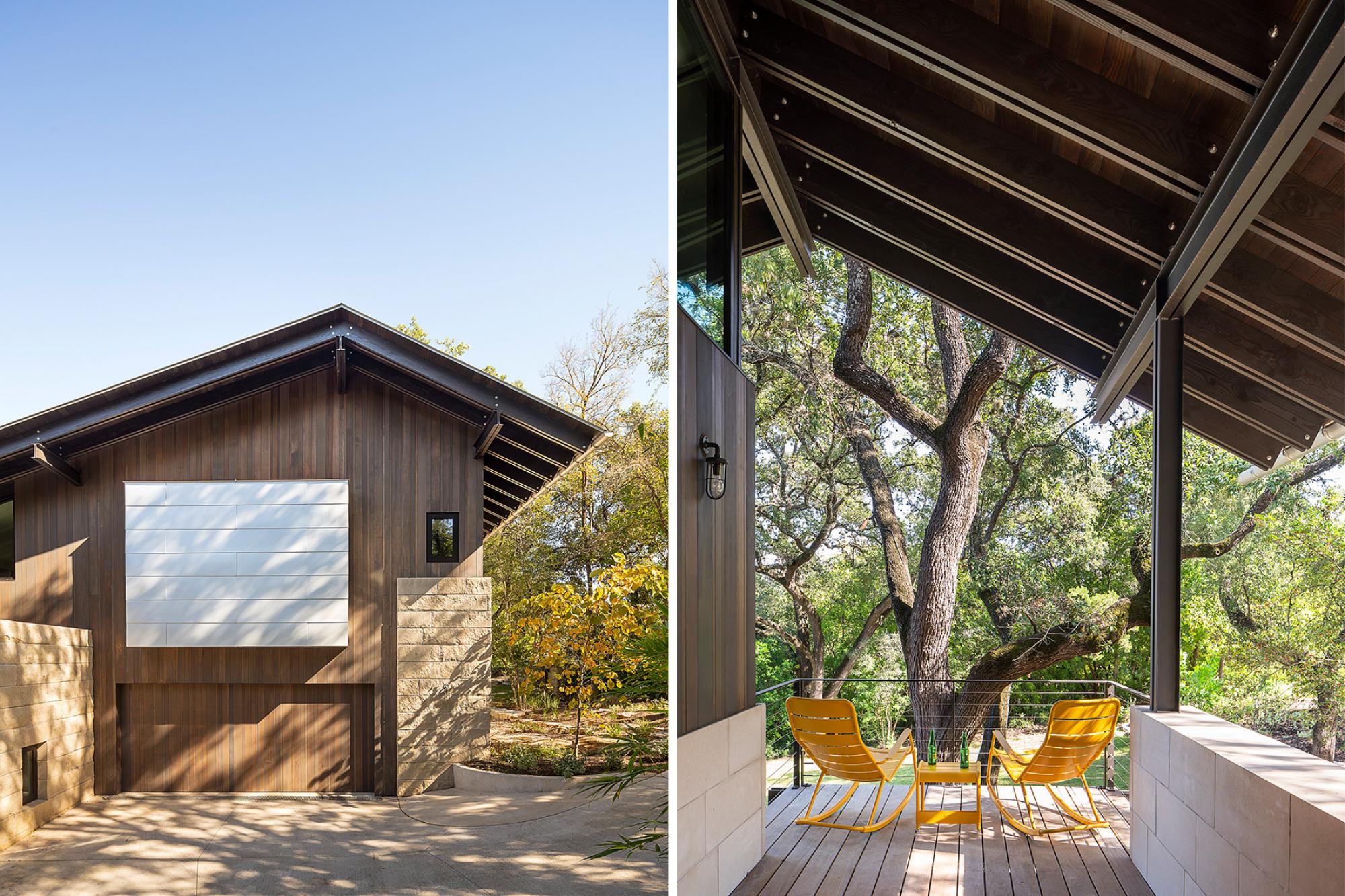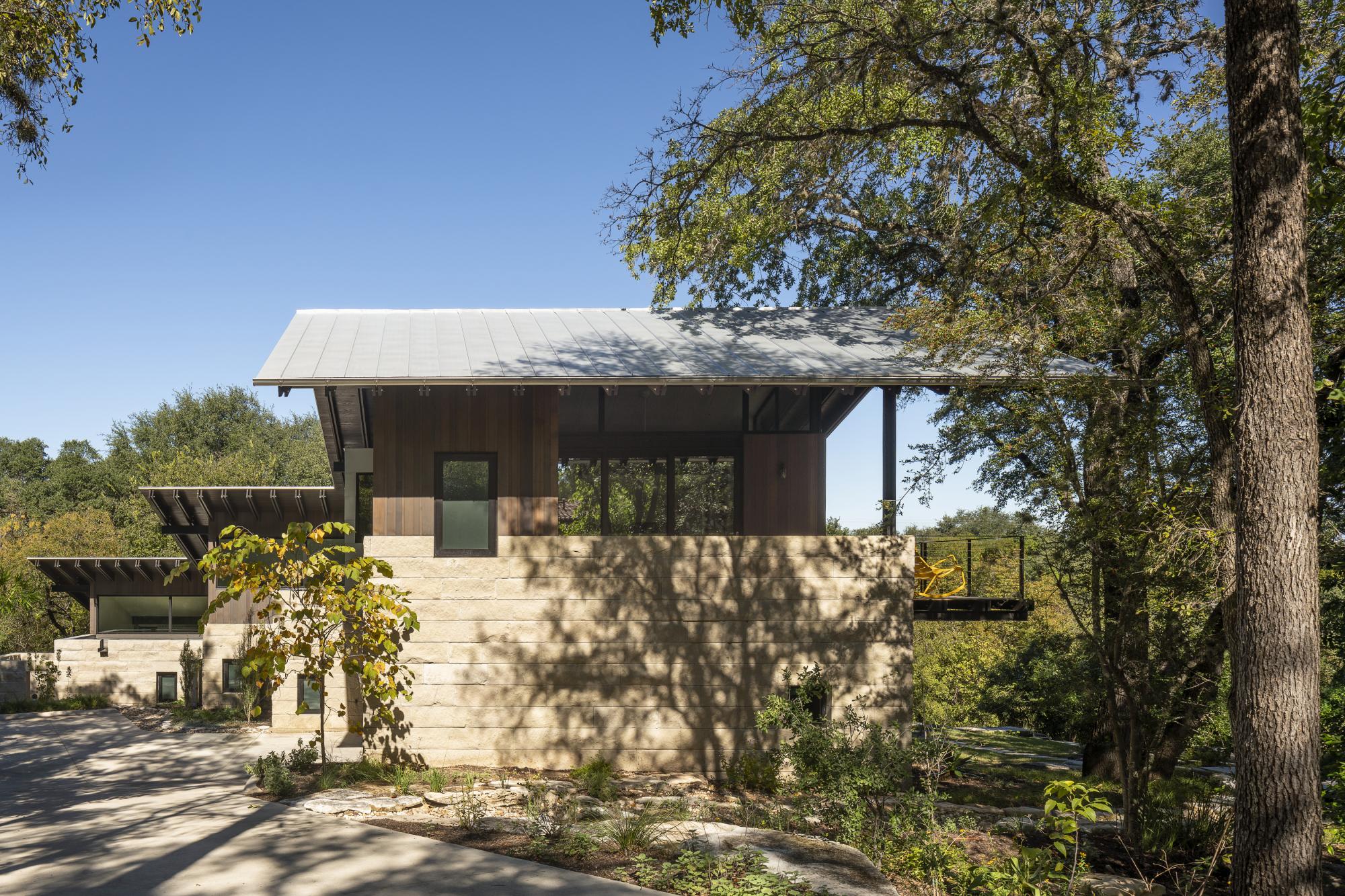 Houses
Rollingwood Residence
of
Rollingwood Residence
Sited on the edge of a sloping hill, Rollingwood Residence was designed to take advantage of the surrounding sylvan landscape. The home's program is stacked over the sloping hillside, giving the north and east facades sweeping views over the hillside and neighboring woods. A floating offset gable roof follows the slope of the land and expressively guides the views down the hill, where an original path using restored rock ledges leads to a dry creek, amphitheater, and private gathering space.  While feeling remote and serene, the house is opportunely located in Rollingwood, close the vibrant downtown Austin giving the owners unparalleled access. 
The compact house and driveway were sited on the edge of the west property line to allow for an expansive, natural green space to remain unscathed east of the home. A screened porch and master bedroom are lifted above grade to hover above the sloping land with vignettes to the woods – it feels like a modern treehouse.  Deep overhangs provide shade, while glazing along most of the north façade connects users to the landscape. 
Rich, natural materials including local limestone from Leuders, TX and vertical cedar siding are paired with a steel structure, expansive windows, and a galvalume metal roof to form the exterior of the house: common materials are used to form a striking composition with a high level of contract in color and texture.  Inside the house, black end-grain mesquite flooring, maple millwork, soapstone, Carrera marble and slate complete a modern palette paired with the vibrant greenery through the large windows.  
14000_N20_board.jpg
stairway2.jpg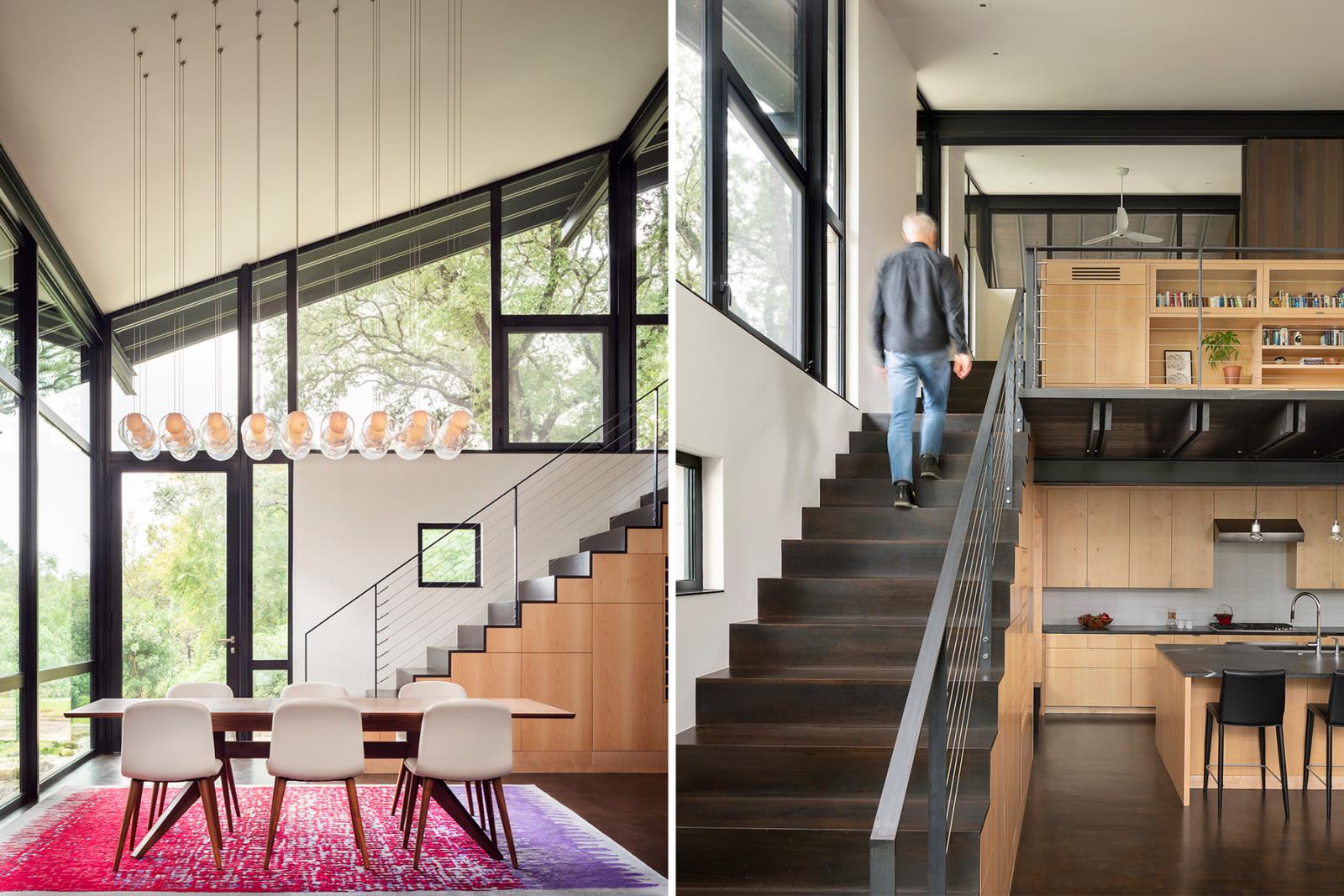 14000_N8_board.jpg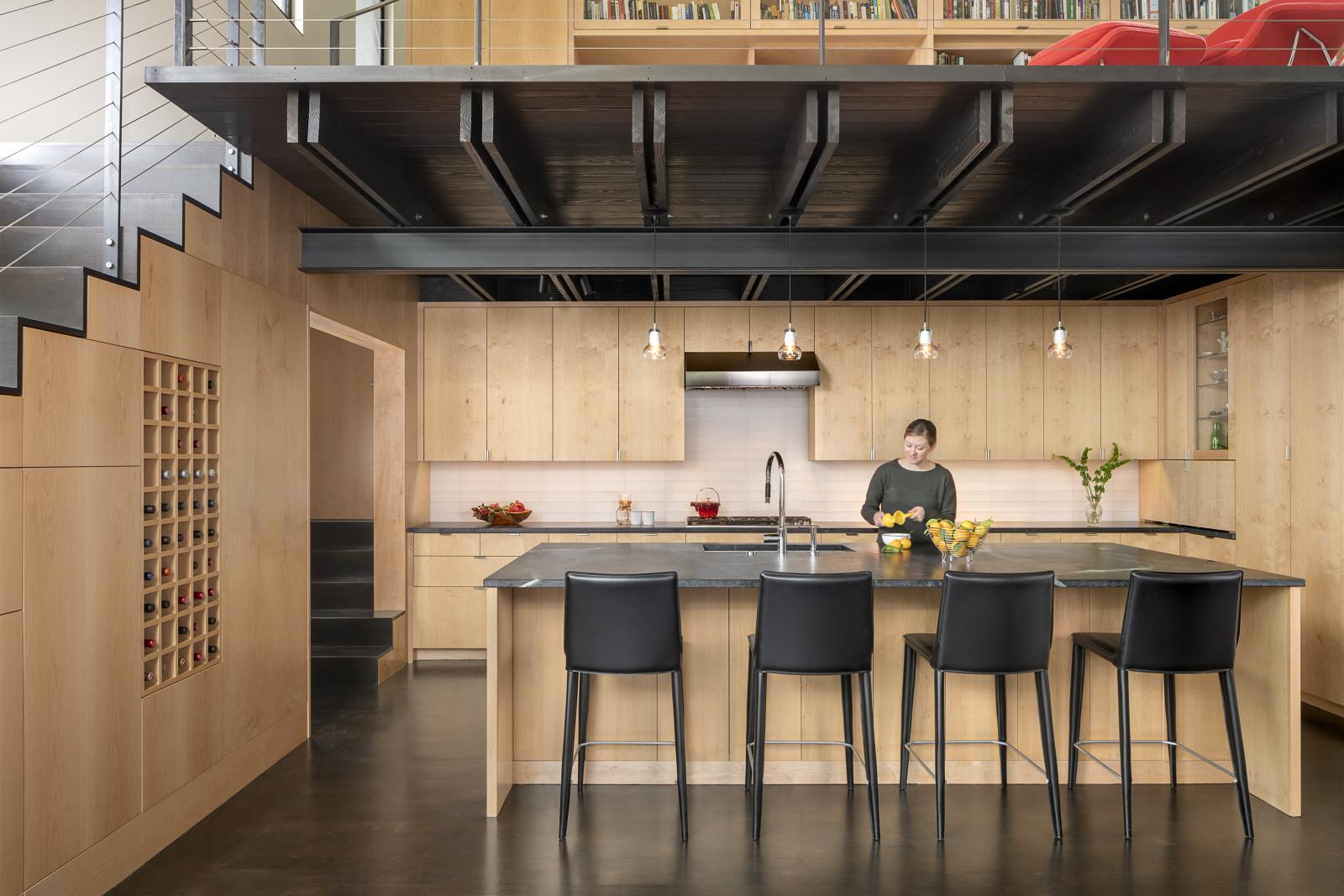 LakeFlato-Rollingwood-cropped-013.jpg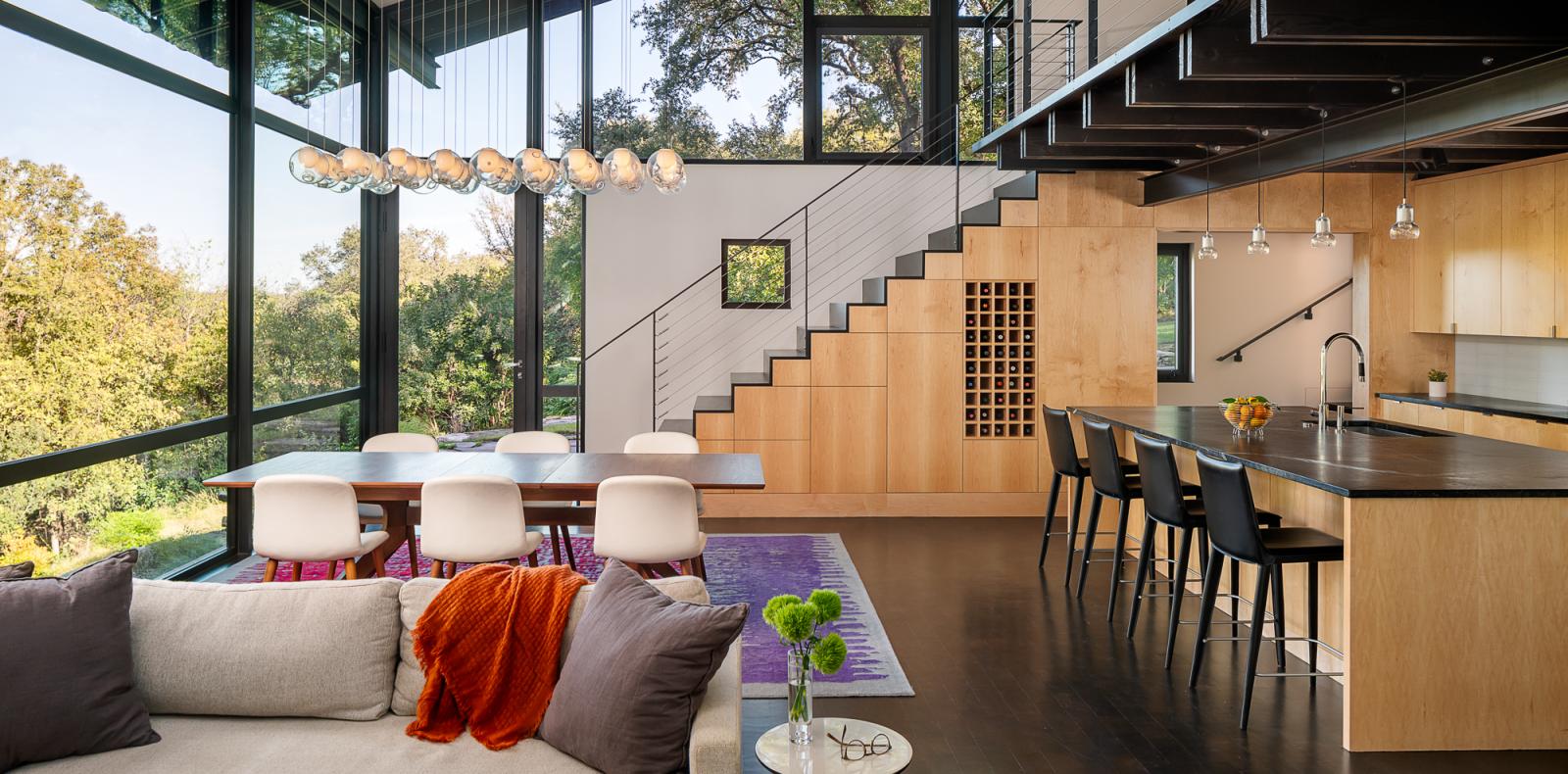 porch_landing.jpg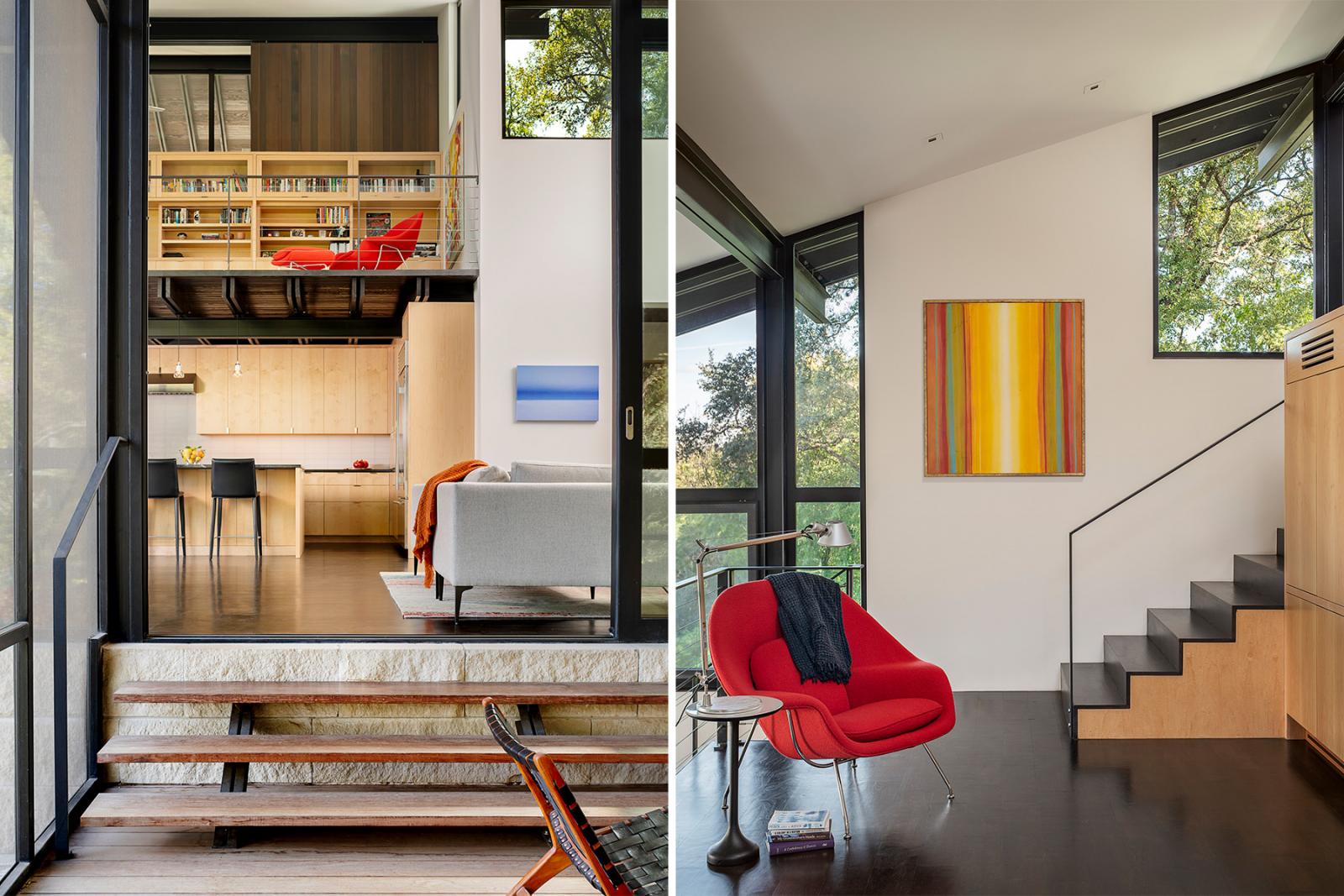 14000_N3_board.jpg
LakeFlato-Rollingwood-person-008.jpg
14000_N12_board.jpg
14000_N28_board.jpg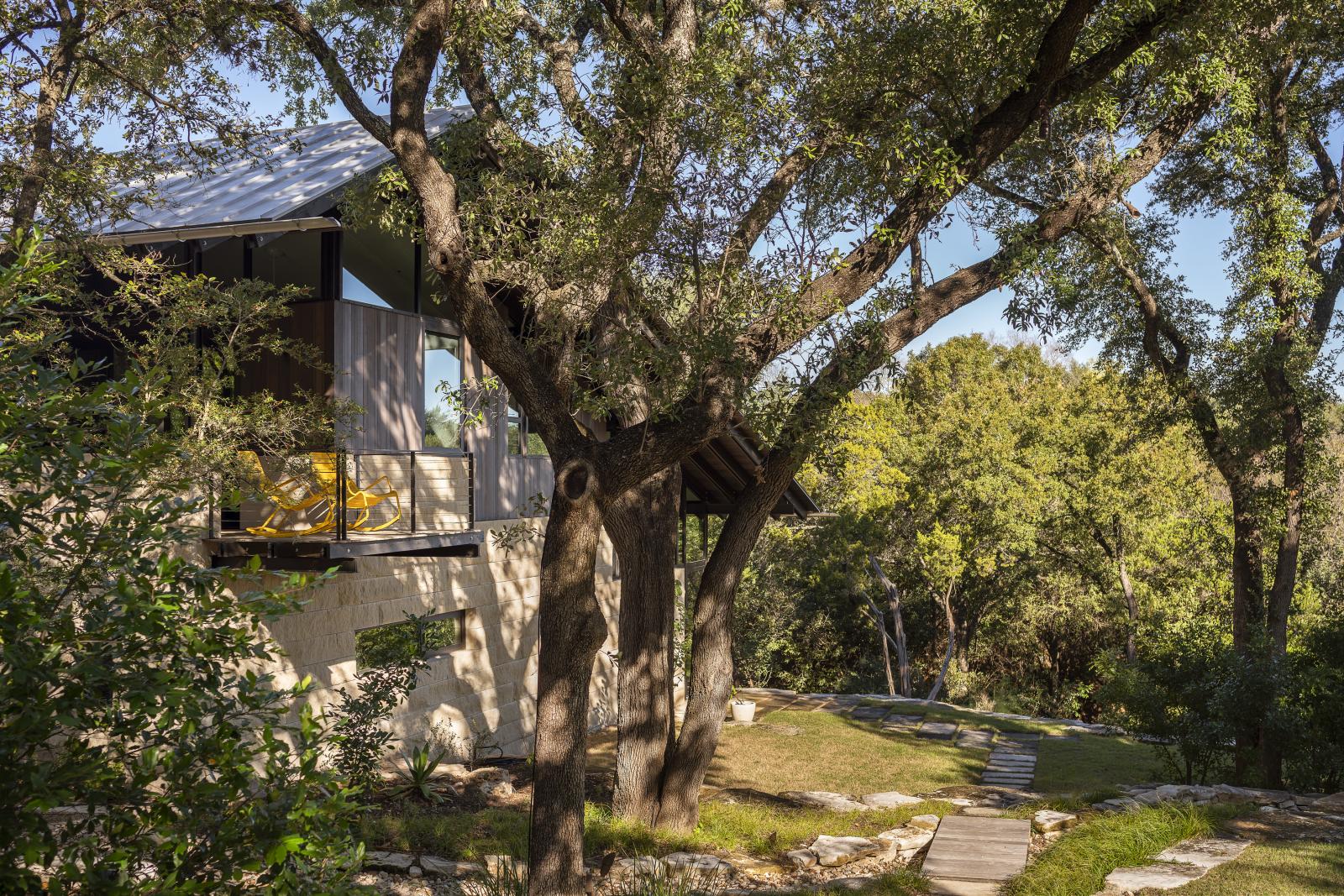 garage.jpg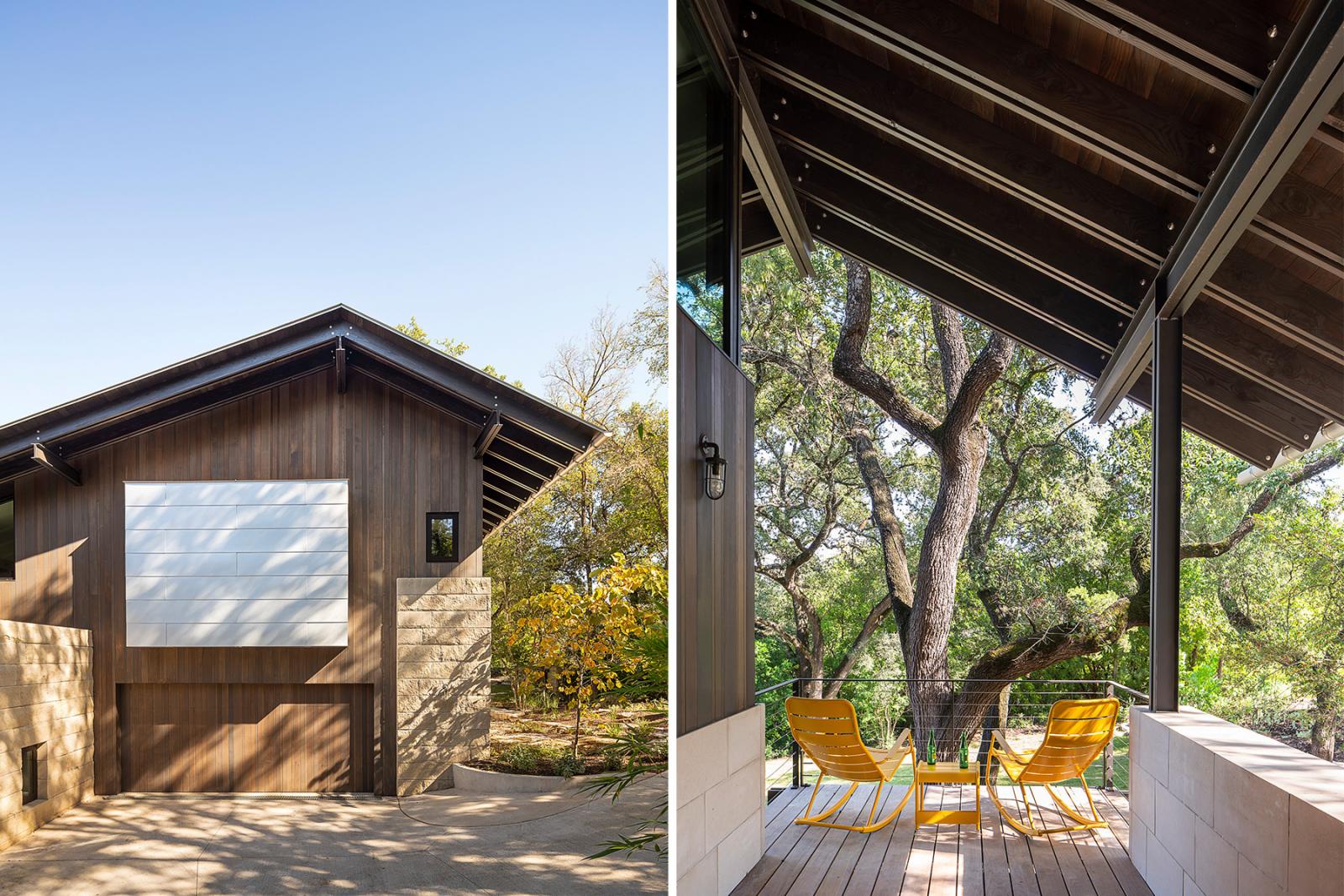 14000_N31_board.jpg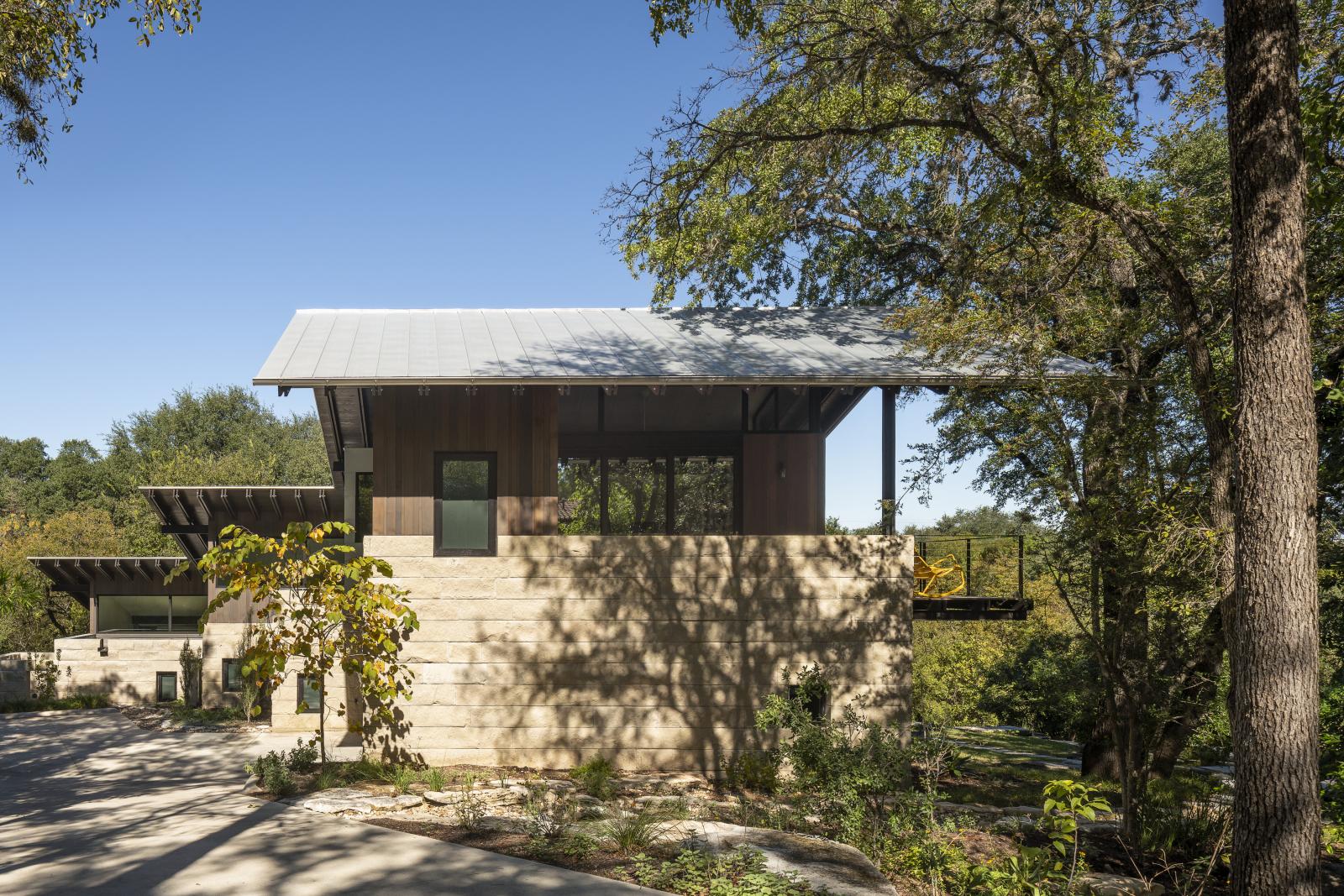 14000_N34_board.jpg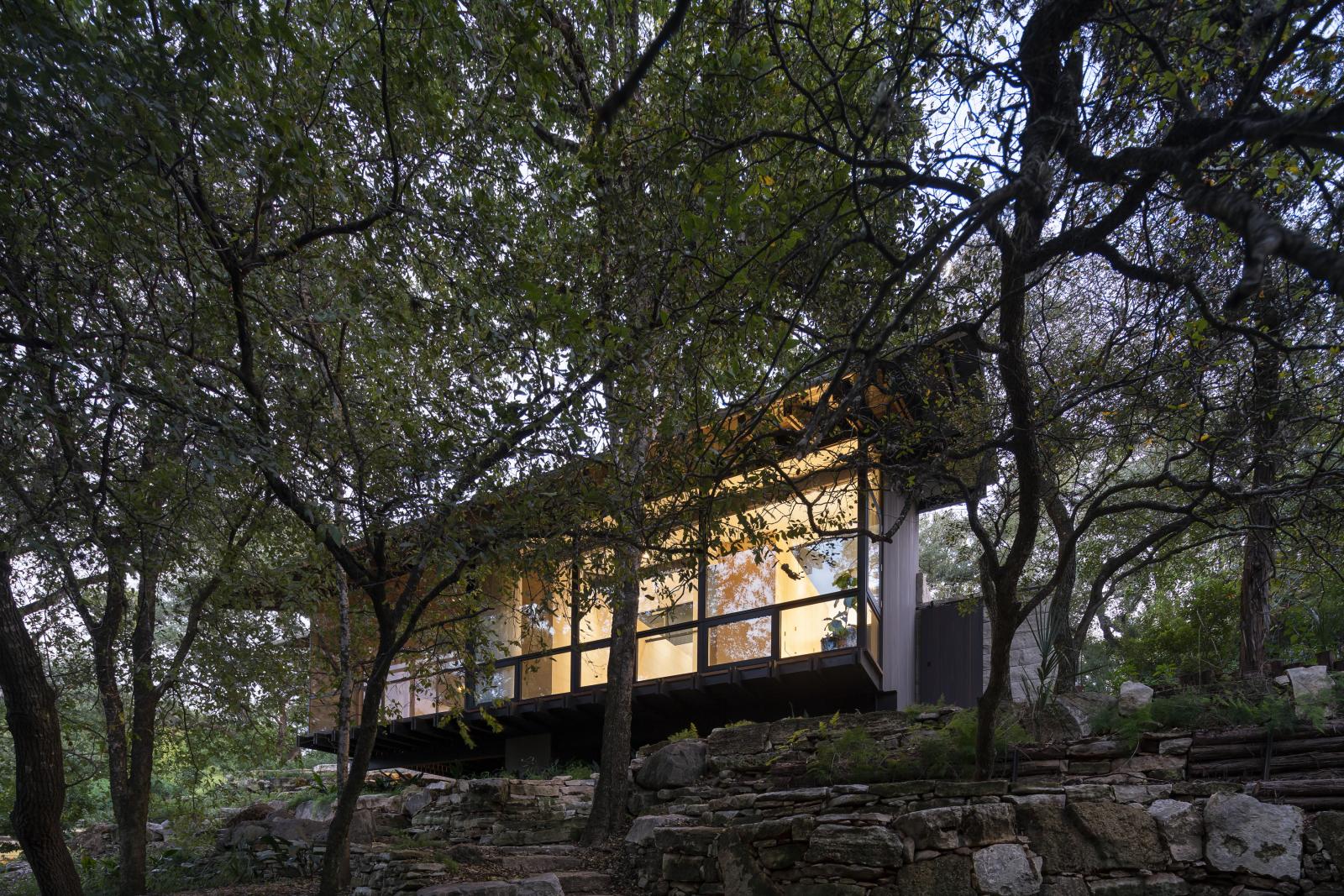 Project Size
Conditioned: 2,414 sq. ft.
Unconditioned: 1,134 sq. ft.
General Contractor: Shoberg Homes
MEP Engineer: Southwest Mechanical Services
Structural Engineer: Structural Design Consulting 
Lighting Designer: David Nelson & Associates 
Photographer: Andrew Pogue