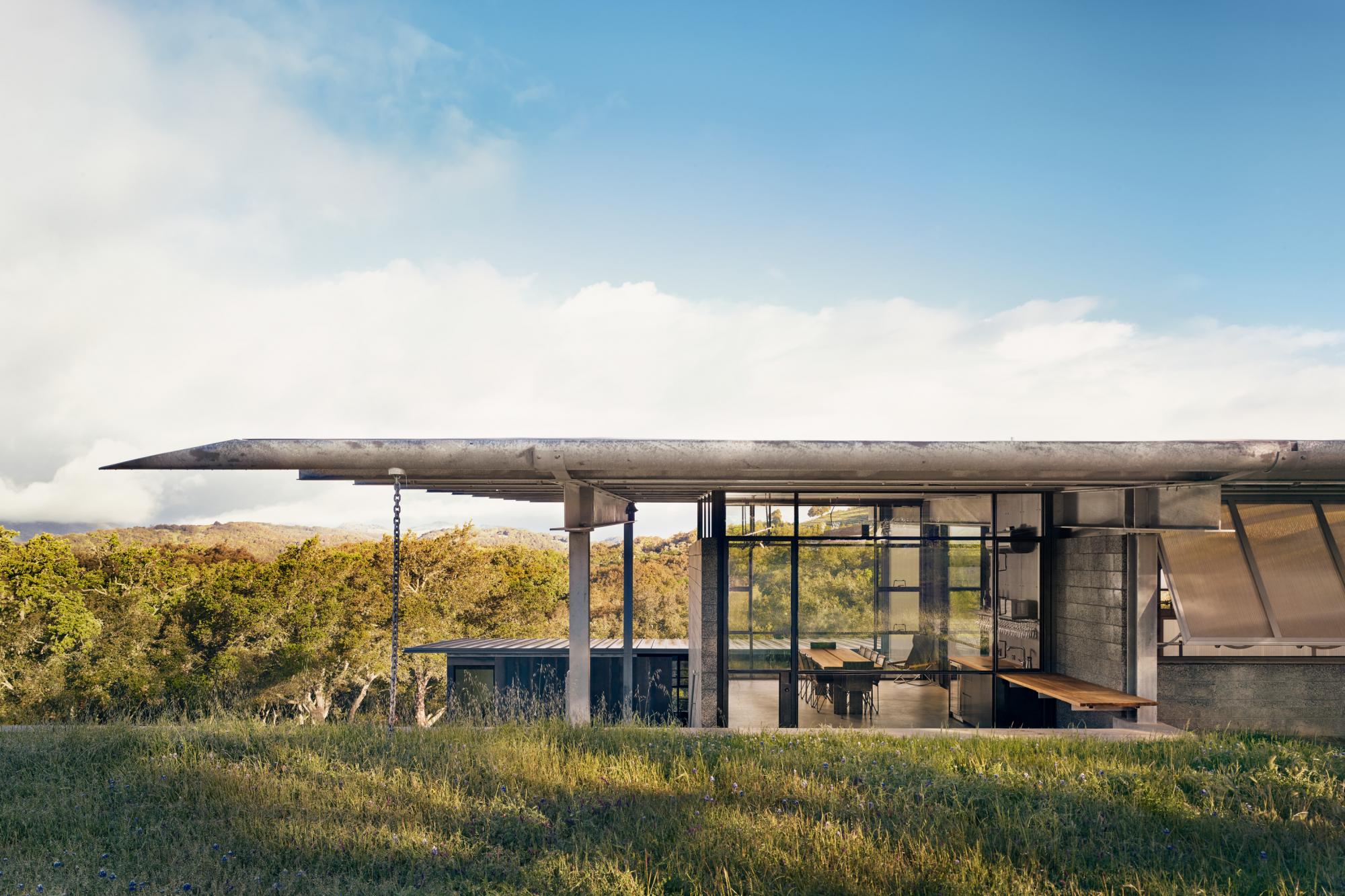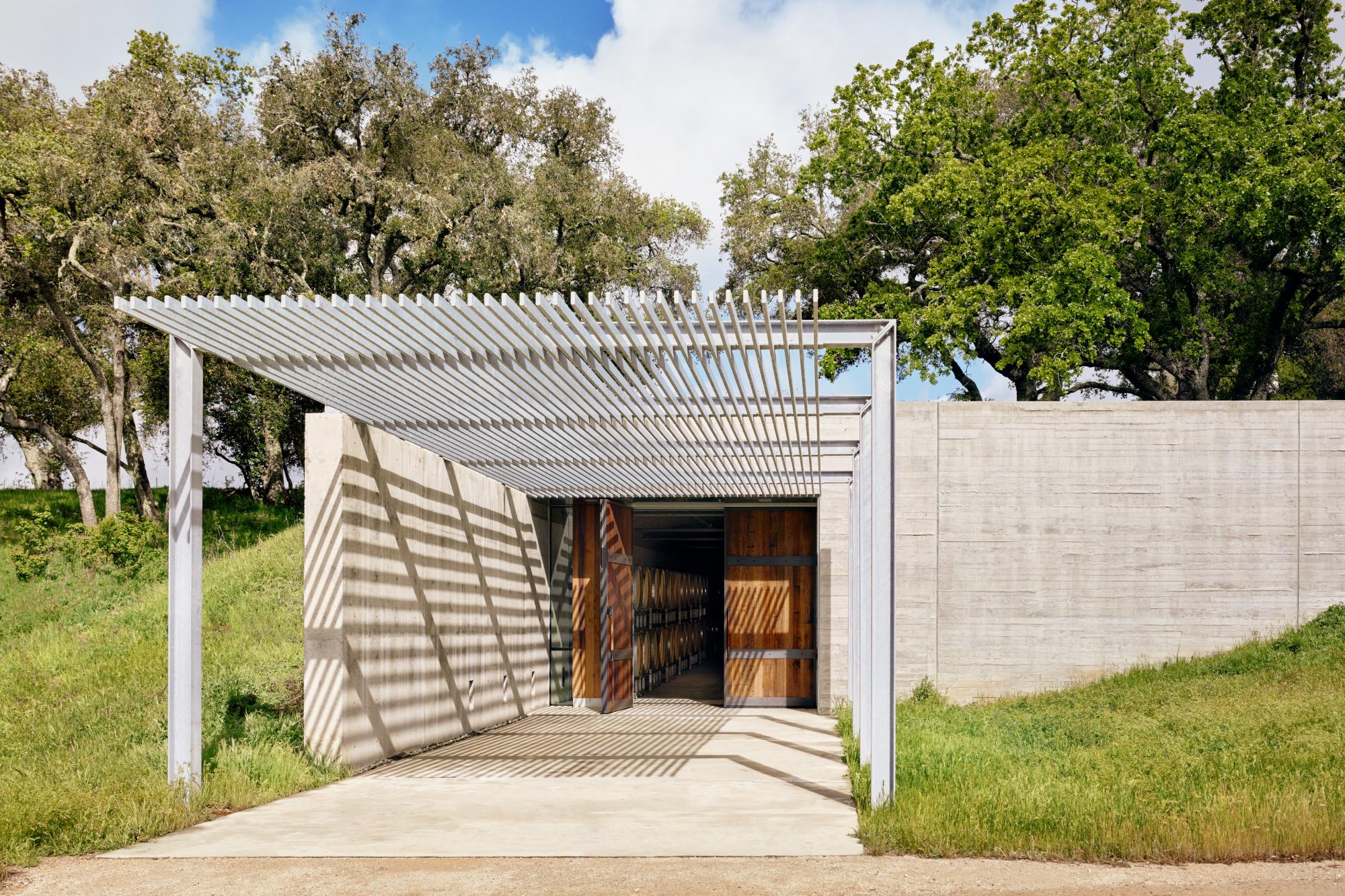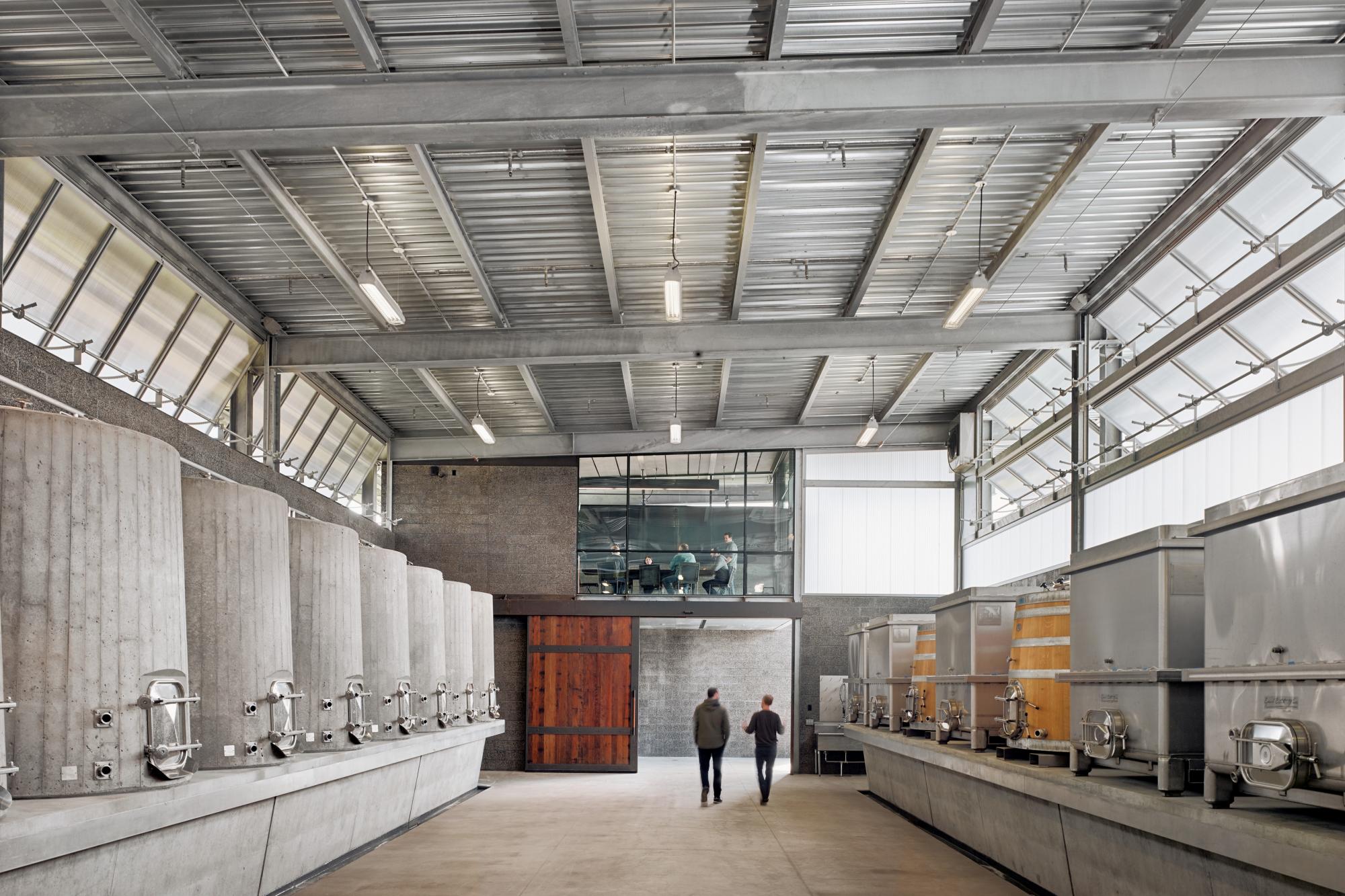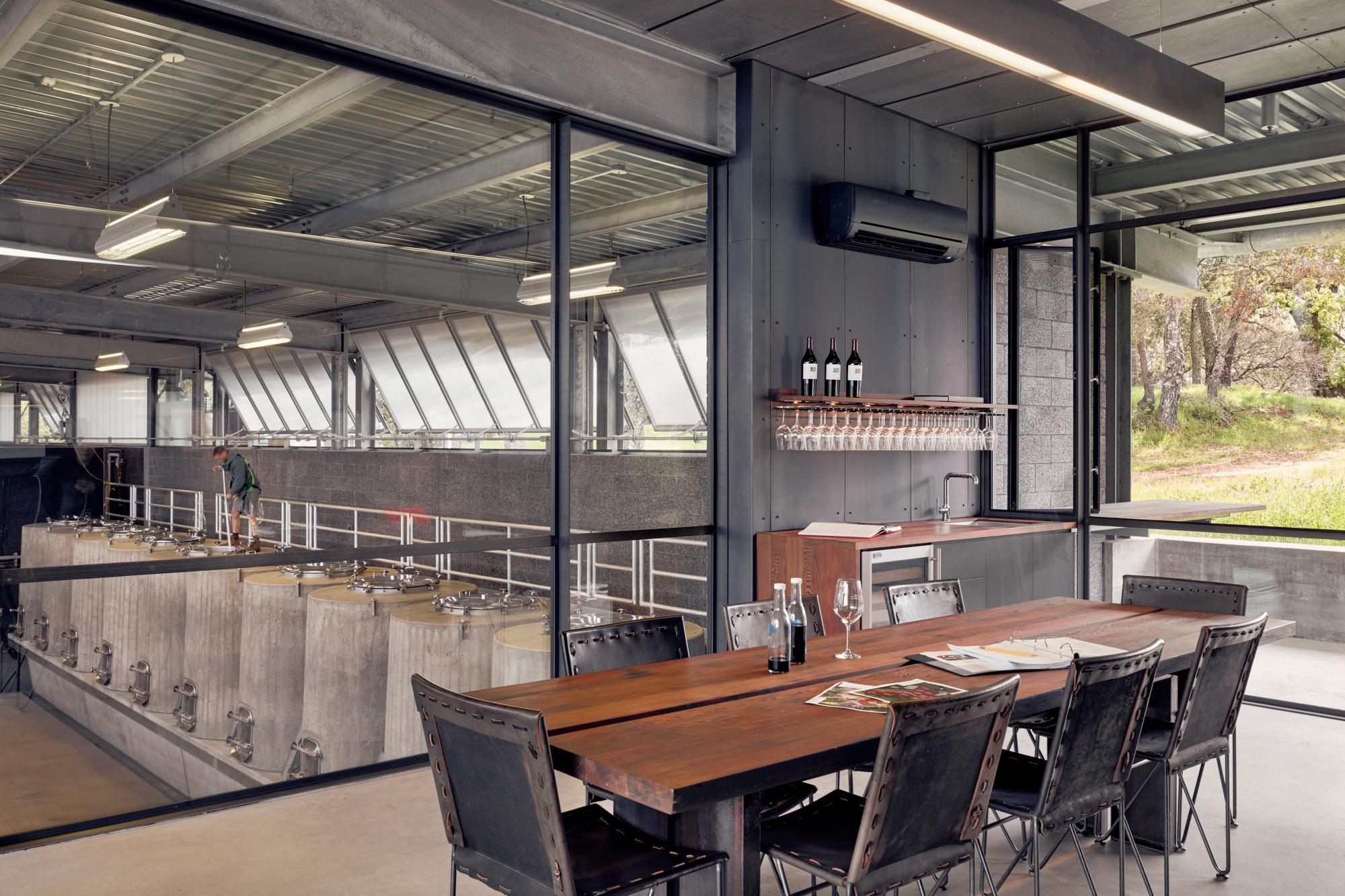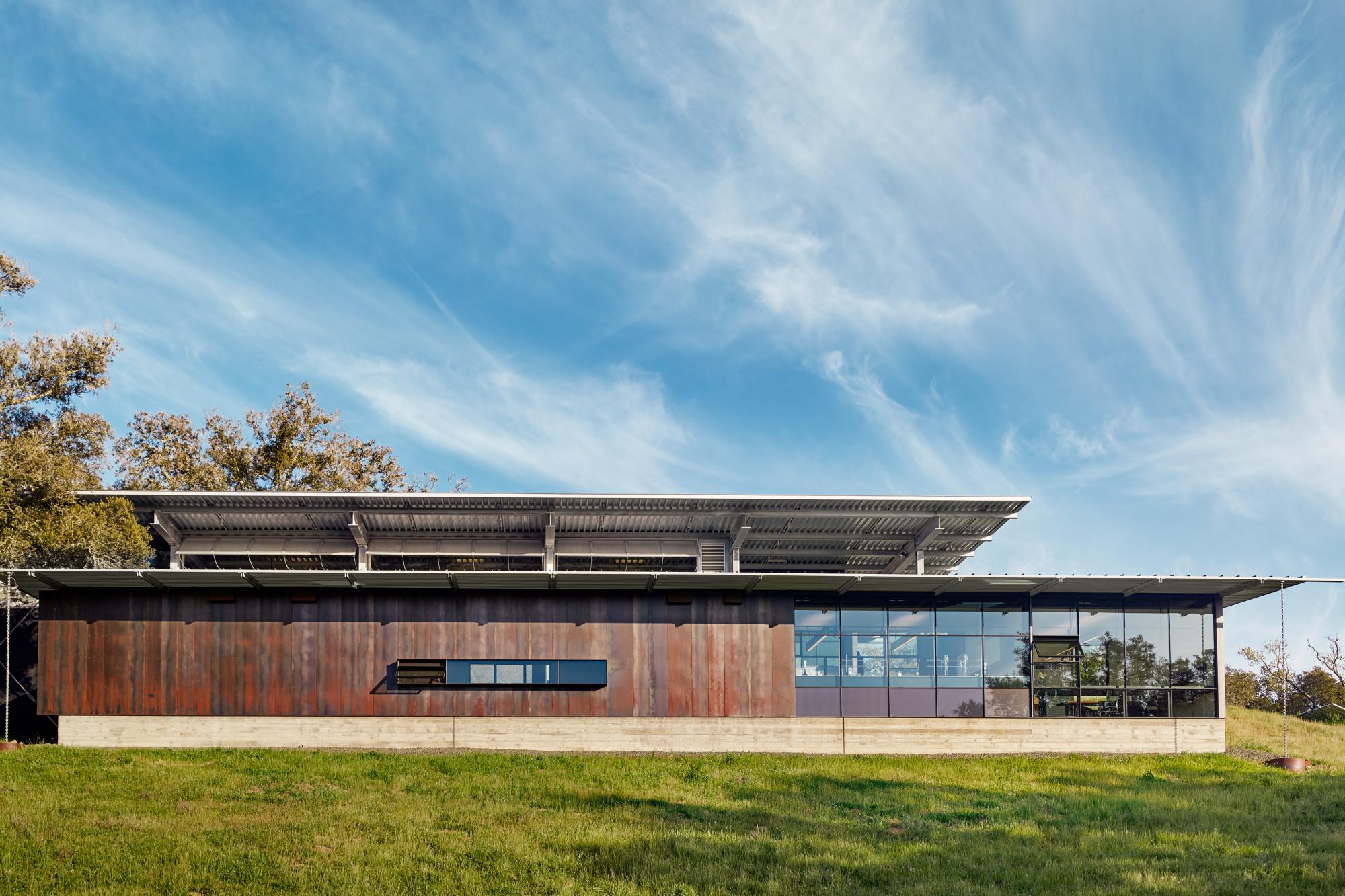 Epoch Ascension Winery
The Epoch Ascension Winery is located in the York Mountain hills near the central California Coast. Blending seamlessly with the existing idyllic landscape, the 18,000 sq. ft. winery is tucked below-grade,  providing the concrete vaulted barrel caves with natural temperature control.
Importing fruit from their three locally owned and managed vineyards, the new facilities provide a production capacity of 15,000 cases. The steel framed winery outbuilding "pole barn" houses the fermentation room and cased goods storage, while barrel storage caves situated within the hillside are for barrel aging and winery growth.
A photovoltaic array produces 95% of the power needed for the facility, and integrated night cooling system reinforces the winery's sustainable strategy to use as little energy as possible. Materials were carefully selected for long-term durability and in response to the dry climate of the region.
07000_P_N4_board.jpg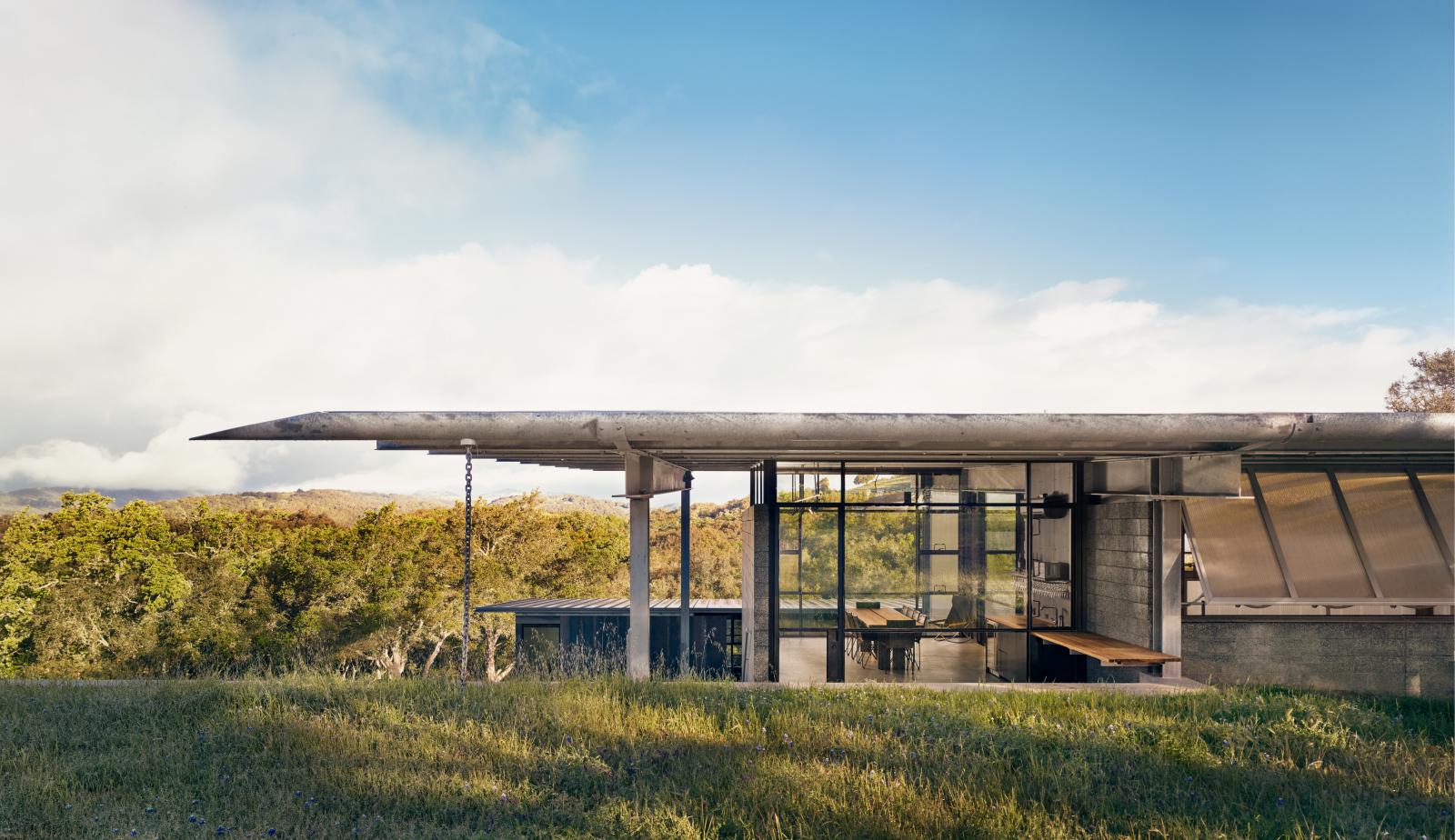 07000_P_N2_board.jpg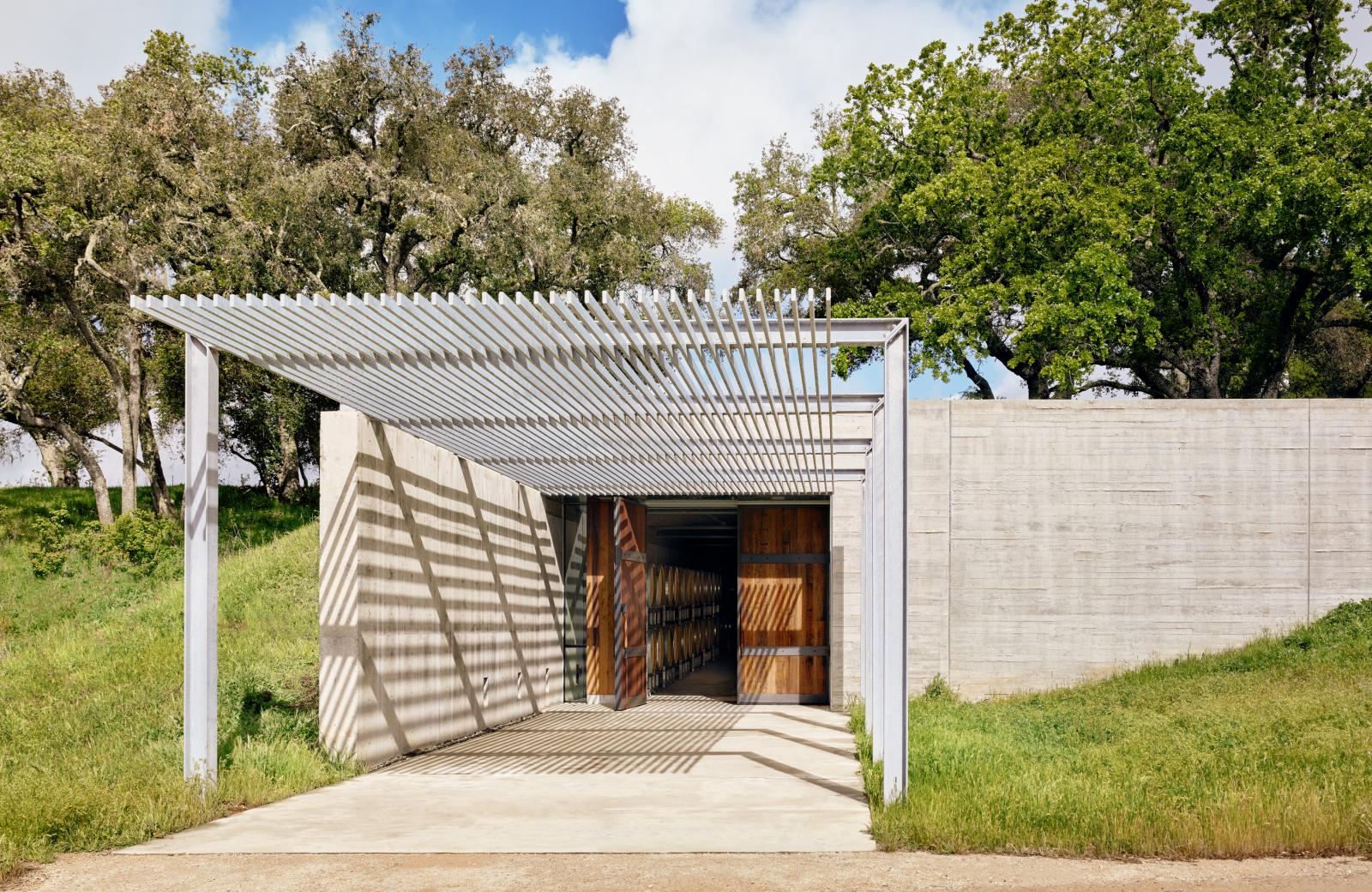 07000_P_N13_board.jpg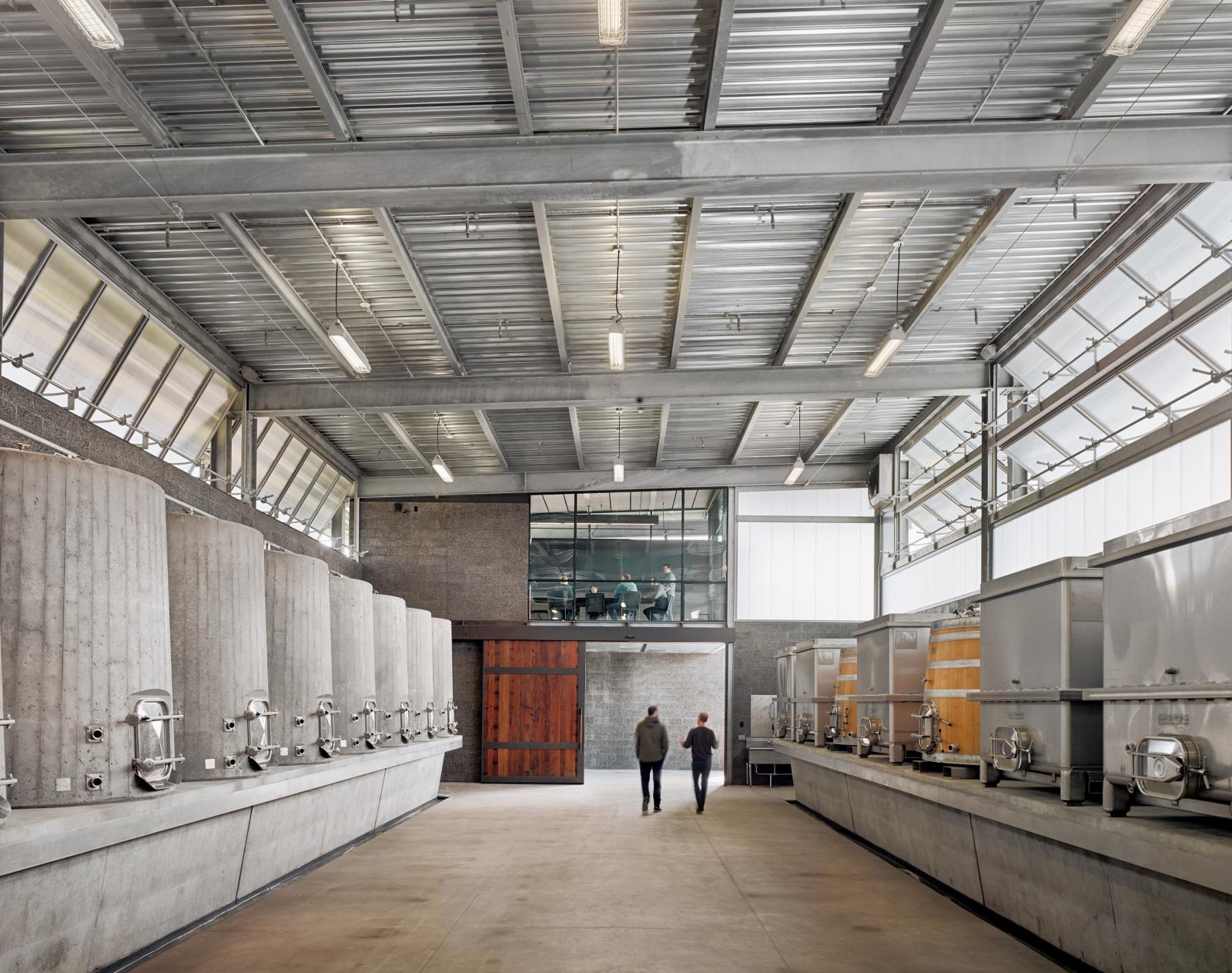 07000_P_N14_board.jpg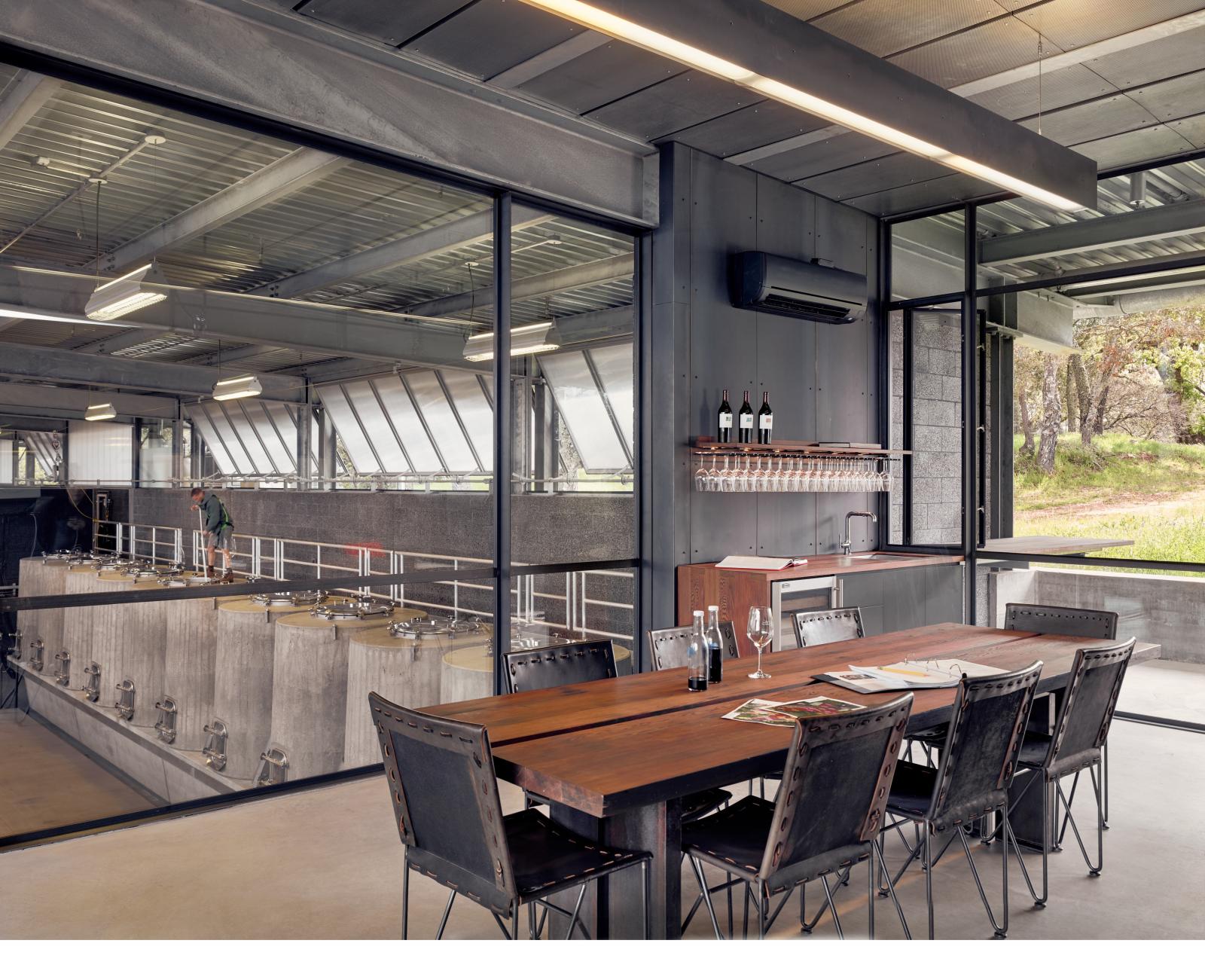 VERTICAL.jpg
07000_P_N11_board.jpg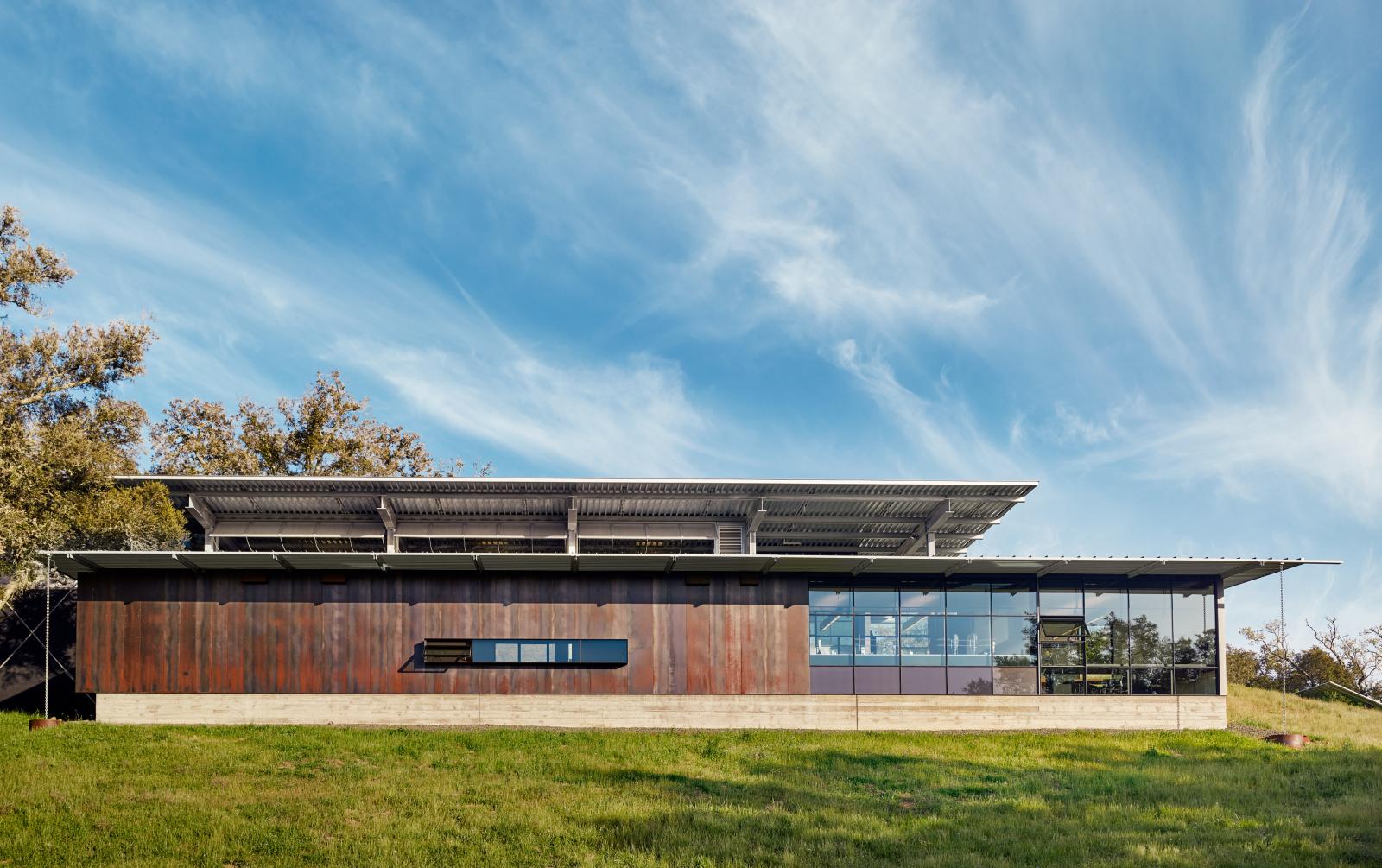 Awards
Texas Society of Architects Design Award