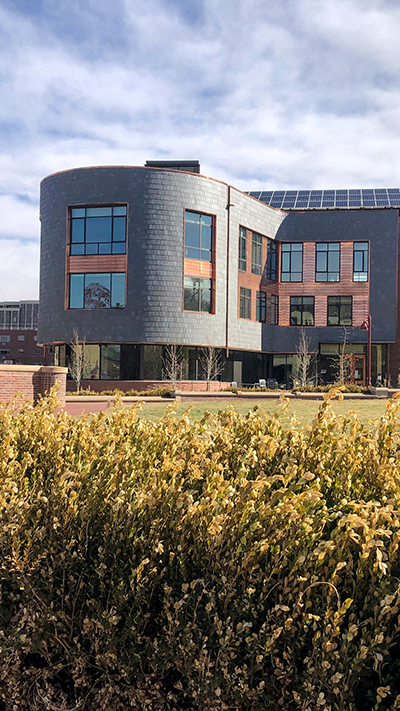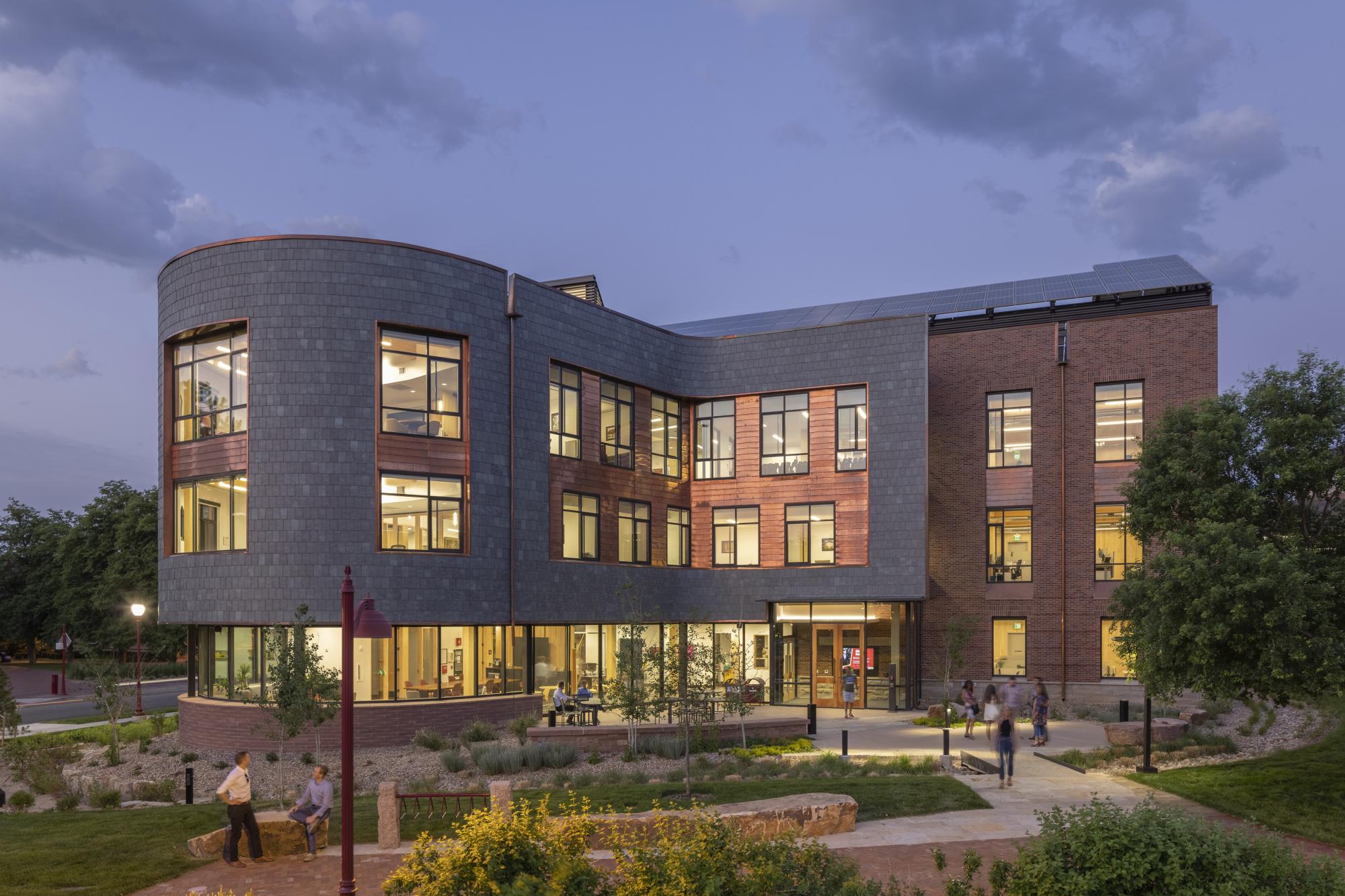 University of Denver Career Achievement Center
Designed to facilitate connections within the DU community, the Burwell Center for Career Achievement is focused on student career development, employer engagement and alumni activities. Placed in the heart of campus, the Burwell Center boasts open, welcoming spaces and a beautiful patio surrounded by Colorado native landscaping. The mass timber structure contributes to a warm and tactile experience that connects visitors to the natural environment. By leveraging this innovative structural system, the construction schedule was reduced by 6 weeks through the prefabrication and erection of the frame reducing overall construction costs to within $5/SF of a comparable steel structural system.
The project hosts diverse meeting rooms, a classroom, and open plan administrative offices. It features a main level indoor-outdoor gathering area and an upper level suite for visiting executives, lecturers, and donors. A central lounge on each floor creates a welcoming environment with views to the campus and neighboring city and mountains to connect visitors with the landscape. Much of the success of the Burwell Center for Career Achievement was the result of thoughtful contributions from University leadership and meaningful collaboration between the Lake|Flato and SA+R teams.
17137_P_N66_board.jpg
17137_P_N52_board.jpg
17137_P_N63_board.jpg
17137_P_N55_board.jpg
17137_P_N62_board.jpg
17137_P_N64_board.jpg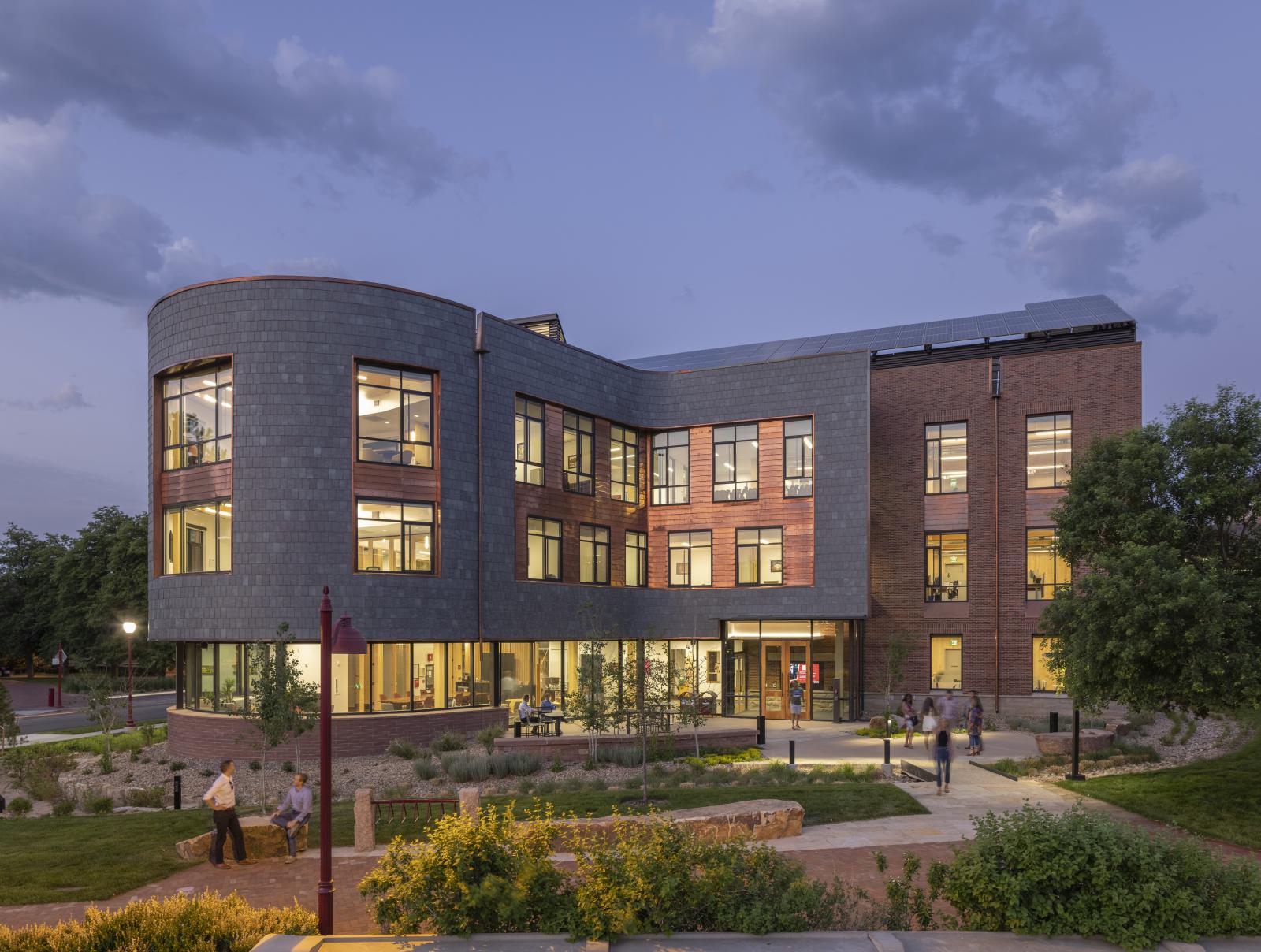 Project Size
Conditioned: 21,380 sq. ft.
Associate Architect: Shears Adkins Rockmore (SAR+)
Landscape Architect: Didier Design Studio
Services Provided: Architect of Record, Sustainability Lead, Interior Design Lead
Sustainability: Targeting LEED v4.1 Platinum