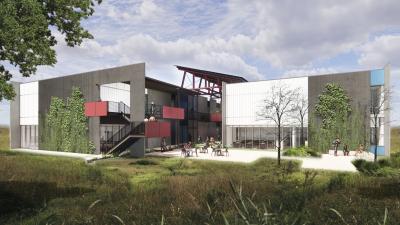 Alamo Colleges South Education & Training Center
A brand new campus for Alamo Colleges' Nursing and Workforce training programs, the goal of this project is to facilitate a sense of community by weaving an engaging landscape through an architectural canyon of double-height outdoor spaces. The new campus buildings will house simulation laboratories, instructional spaces, new faculty offices, a workforce robotics lab, a student welcome center & bibliotech, and a multipurpose community engagement facility.
Alamo1.jpg
Alamo2.jpg
Alamo3.jpg
Project Size
Conditioned: 40,000 sq. ft.