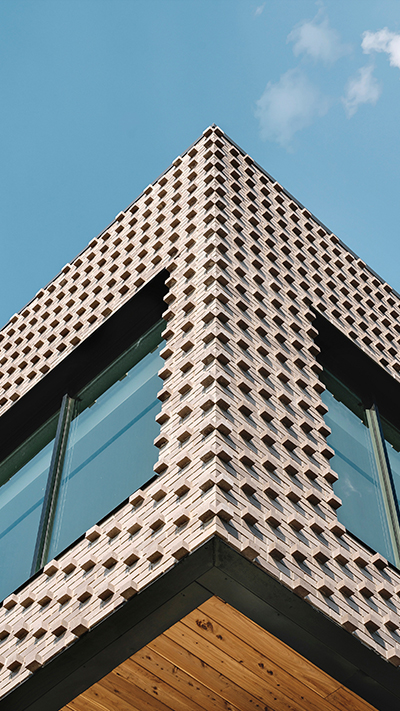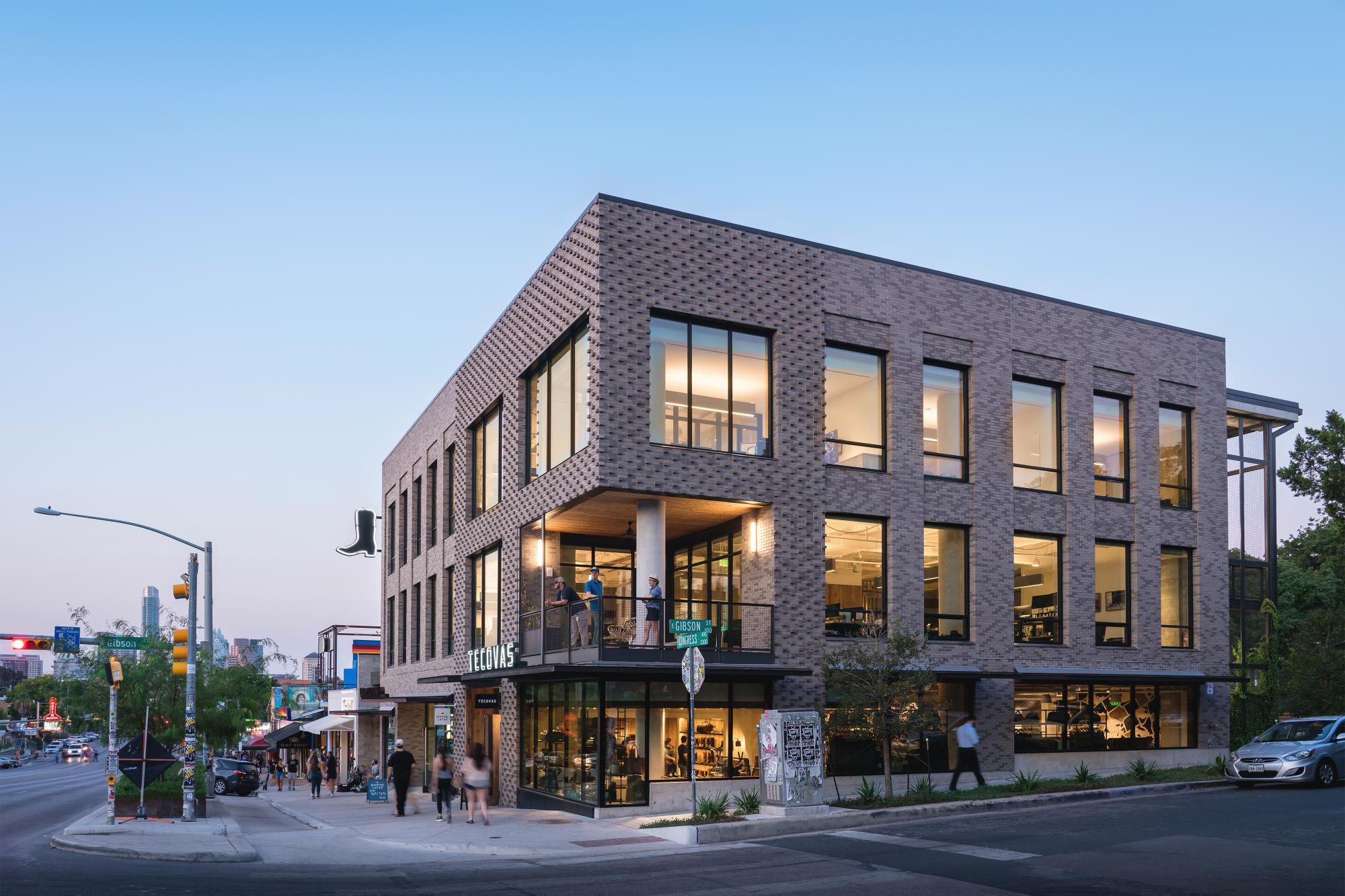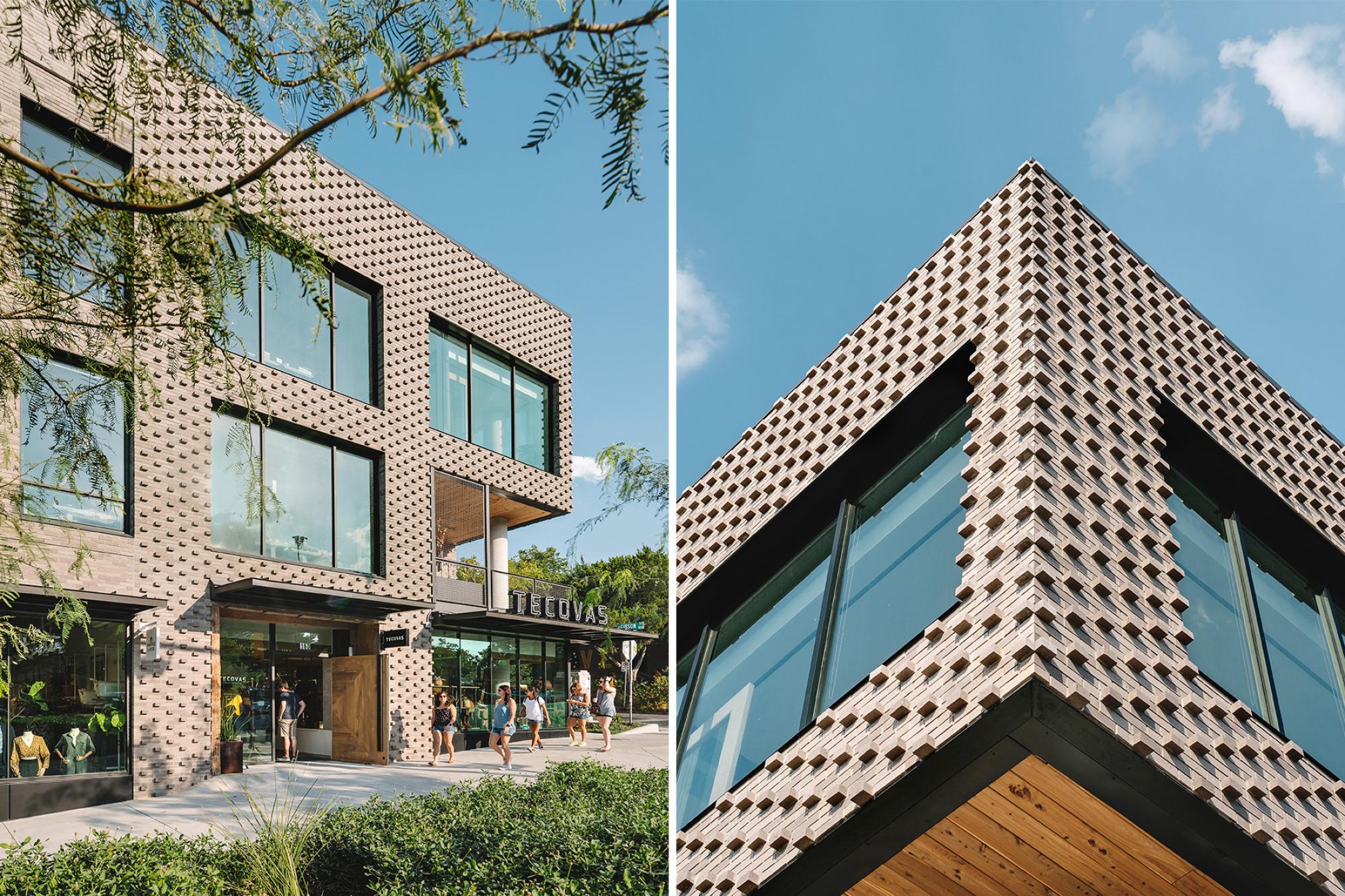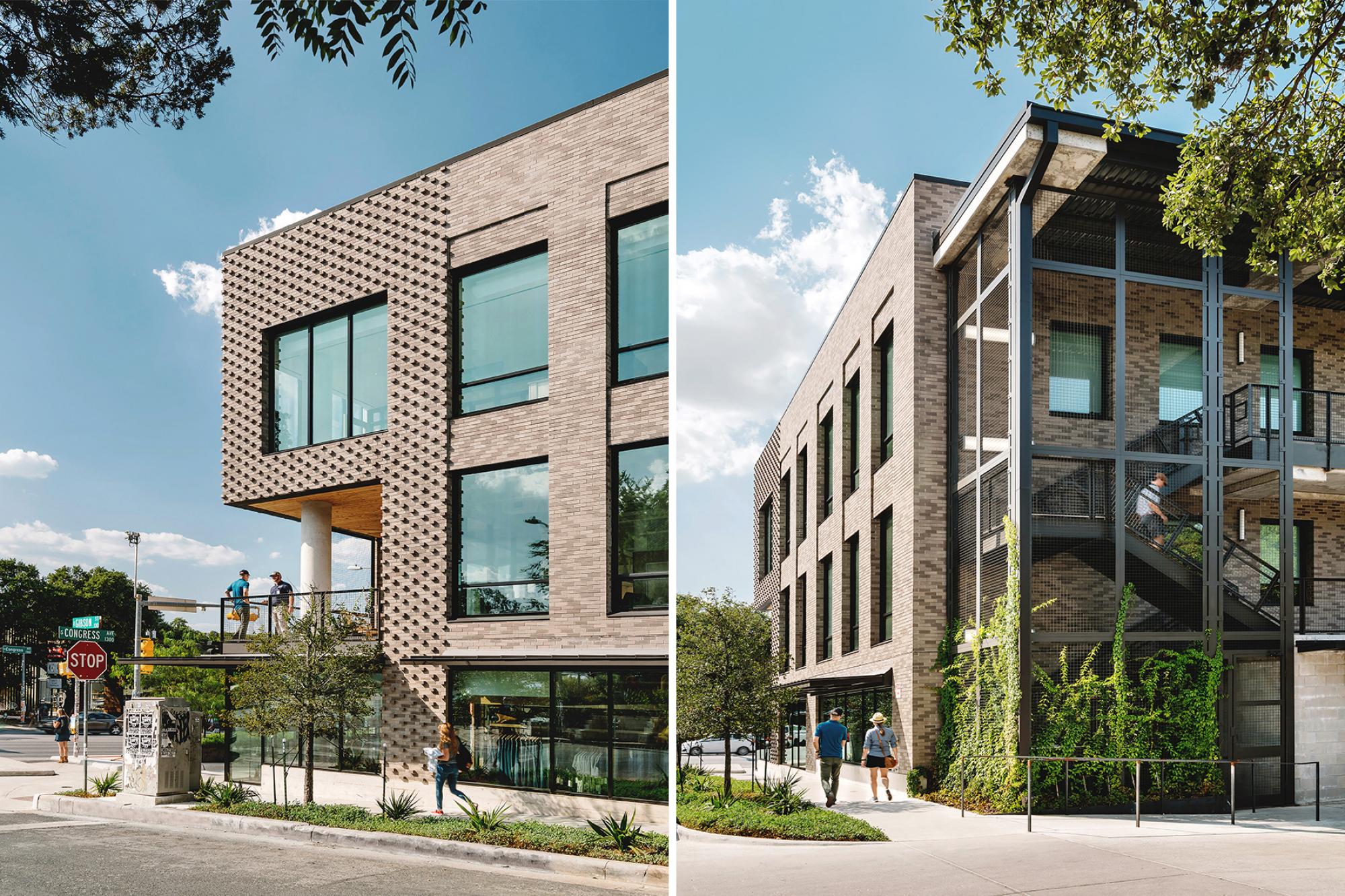 St. Vincent Mixed Use Building
Located on the former parking lot site for St. Vincent de Paul resale shop, this mixed-used development offers renovated and newly constructed office space with ground floor retail. Located on a prominent corner of South Congress, the project includes renovating the existing 5,100 square-foot former thrift shop building  and constructing an adjacent 14,900 square-foot mixed use building featuring retail and creative office space and an outdoor parking court. The new building features outdoor stairs and circulation to encourage interaction with nature, indoor and outdoor meeting spaces, effective daylighting for all office areas, and the top two floors of office space have operable windows to naturally cross ventilate the space. 
_DSC0907.jpg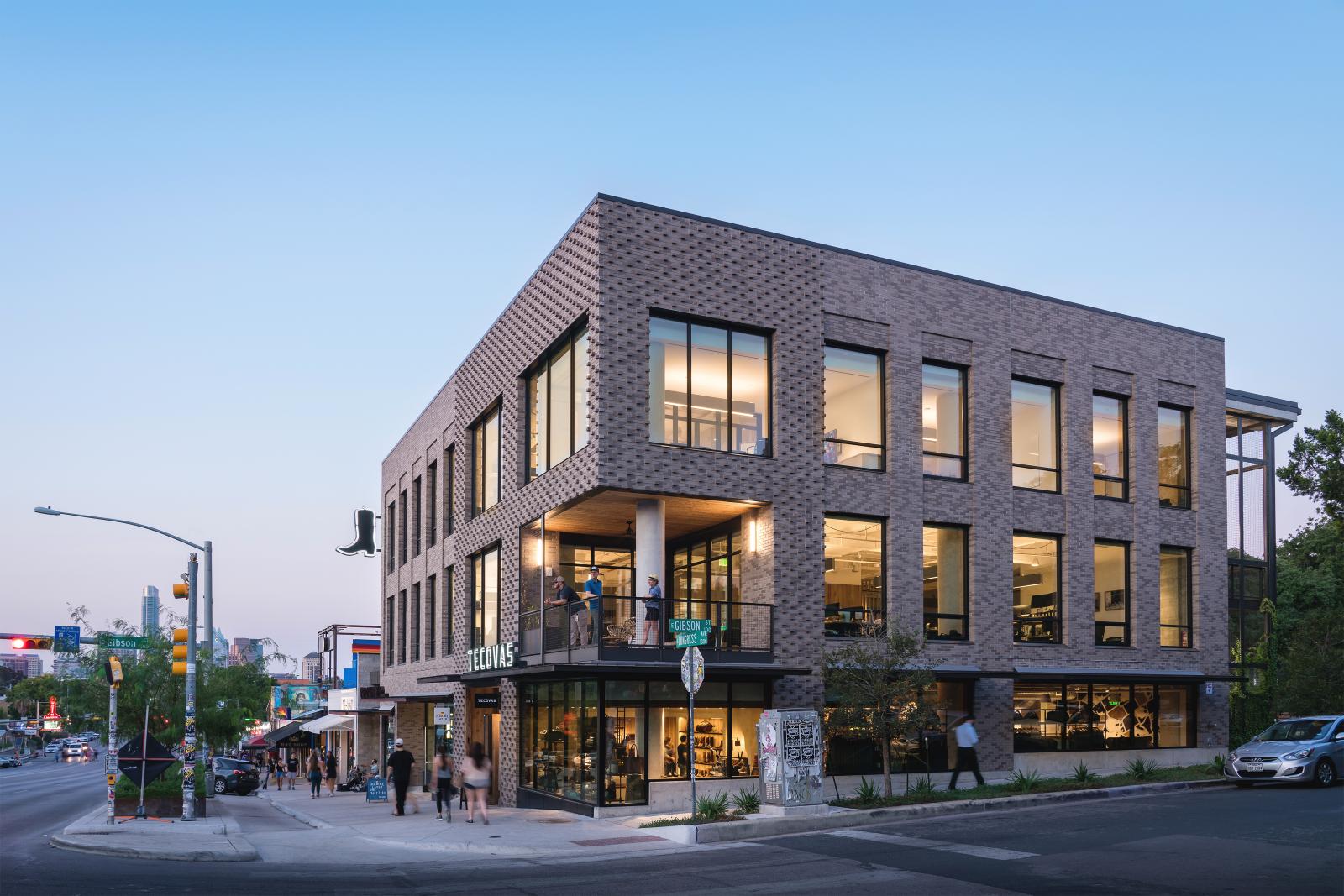 corner.jpg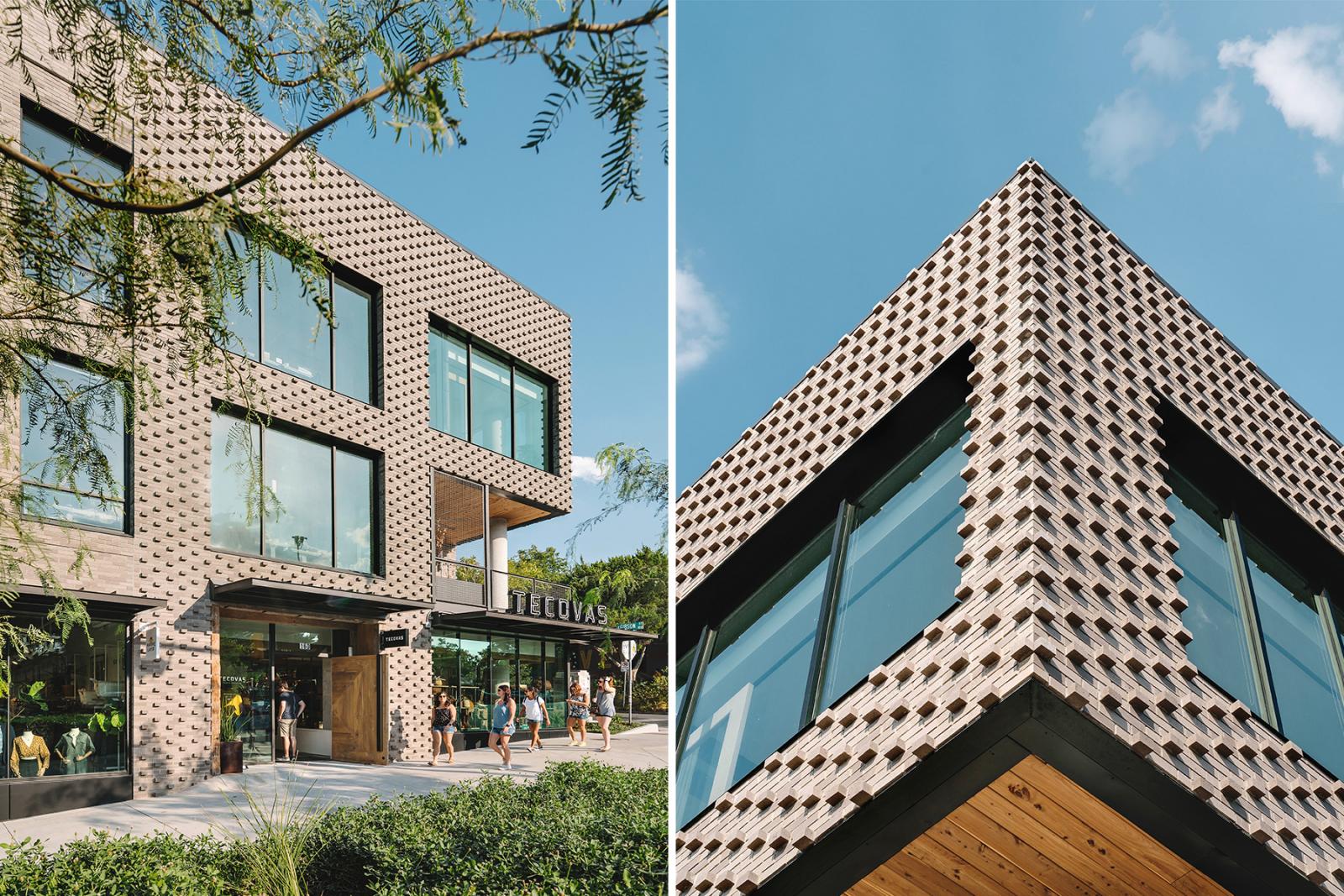 side-view.jpg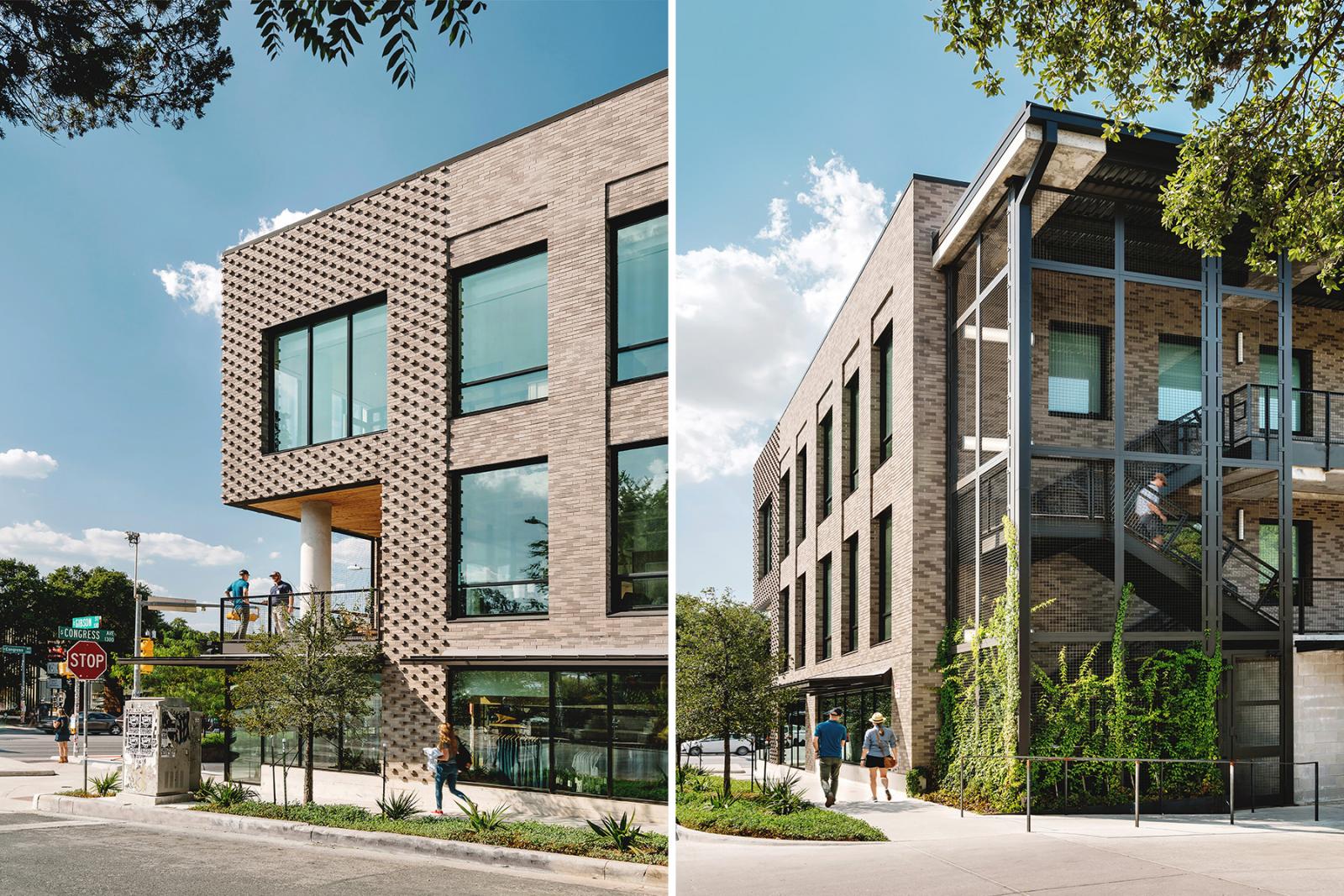 Project Size
Conditioned: 14,900 sq. ft.
Photography: Chase Daniel