THE DOGRUN
a place to share ideas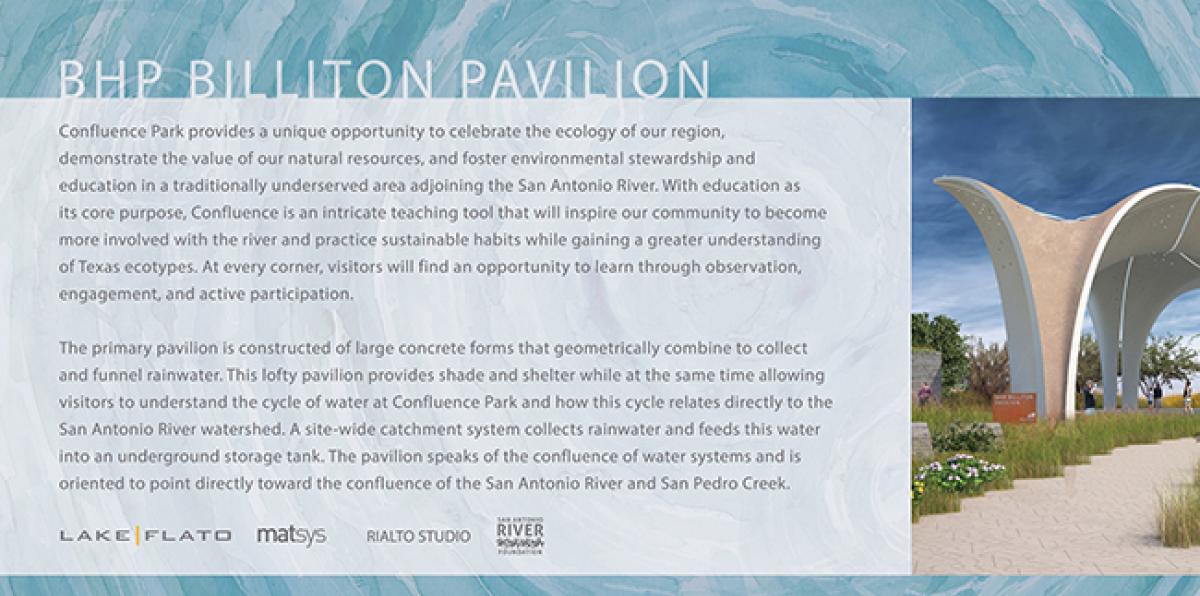 Posted by csmith on 5/14/15 at 10:42 am
The San Antonio River Foundation Confluence Park provides a unique opportunity to celebrate the ecology of the South Texas region, demonstrate the value of our natural resources, and foster environmental stewardship in a traditionally underserved area adjoining the San Antonio River. With education as its core purpose, Confluence can be understood as an intricate teaching tool that will inspire people to become more involved with the river, practice environmental stewardship, and gain a greater understanding of Texas ecotypes. At every corner, visitors will find an opportunity to learn through observation, engagement, and active participation. The principal designers of the park and park structures,
Rialto Studio
,
Lake|Flato Architects
, and
Matsys
, have been working closely with the
San Antonio River Foundation
and the
San Antonio River Authority
to realize the visionary goals for Confluence Park.
The Grassland ecotype
is a central feature in the park around which the paths and other ecotypes are organized. 2.
The San Antonio River Improvement Project ecotype
demonstrates the species of plants used along the river as part of SARA's ongoing restoration project. 3.
The Trans Pecos/Chihuahua Desert ecotype
demonstrates the use of west Texas plants that thrive in San Antonio. This ecotype spreads into the parking lot providing dapped shading for cars. 4.
The Texas Oak Conservatory ecotype
demonstrates the many types of oak trees that thrive in our region. 5.
The Texas Love Oak Savannah
provides shade around the edges of the pavilion and help to block unwanted winter winds from the pavilion space.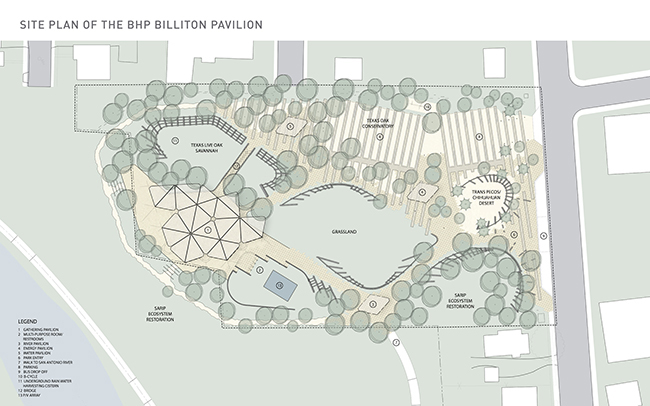 Satellite pavilions create distinct gathering nodes throughout the site and are derived from the same form as the BHP Billiton Pavilion .