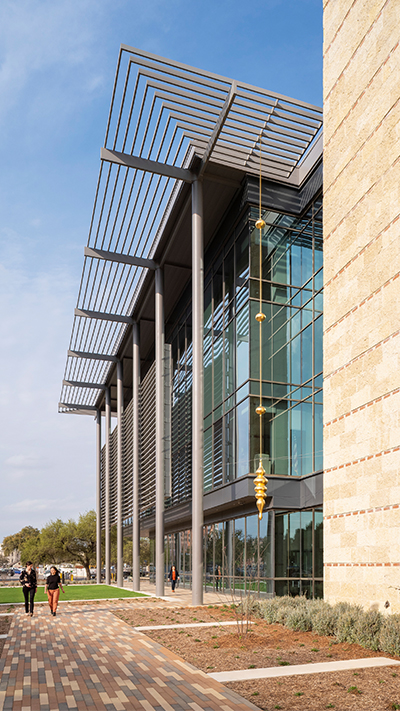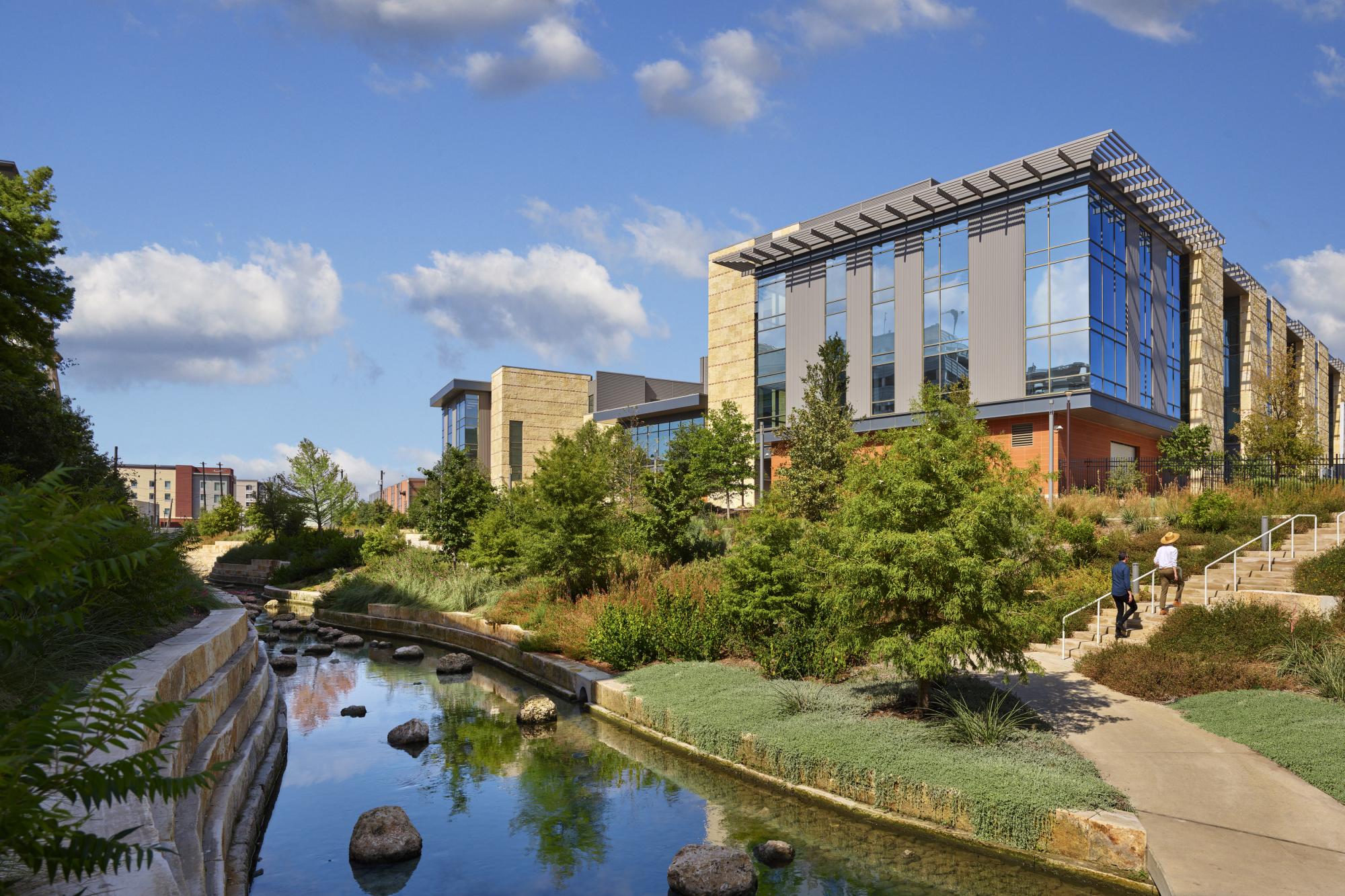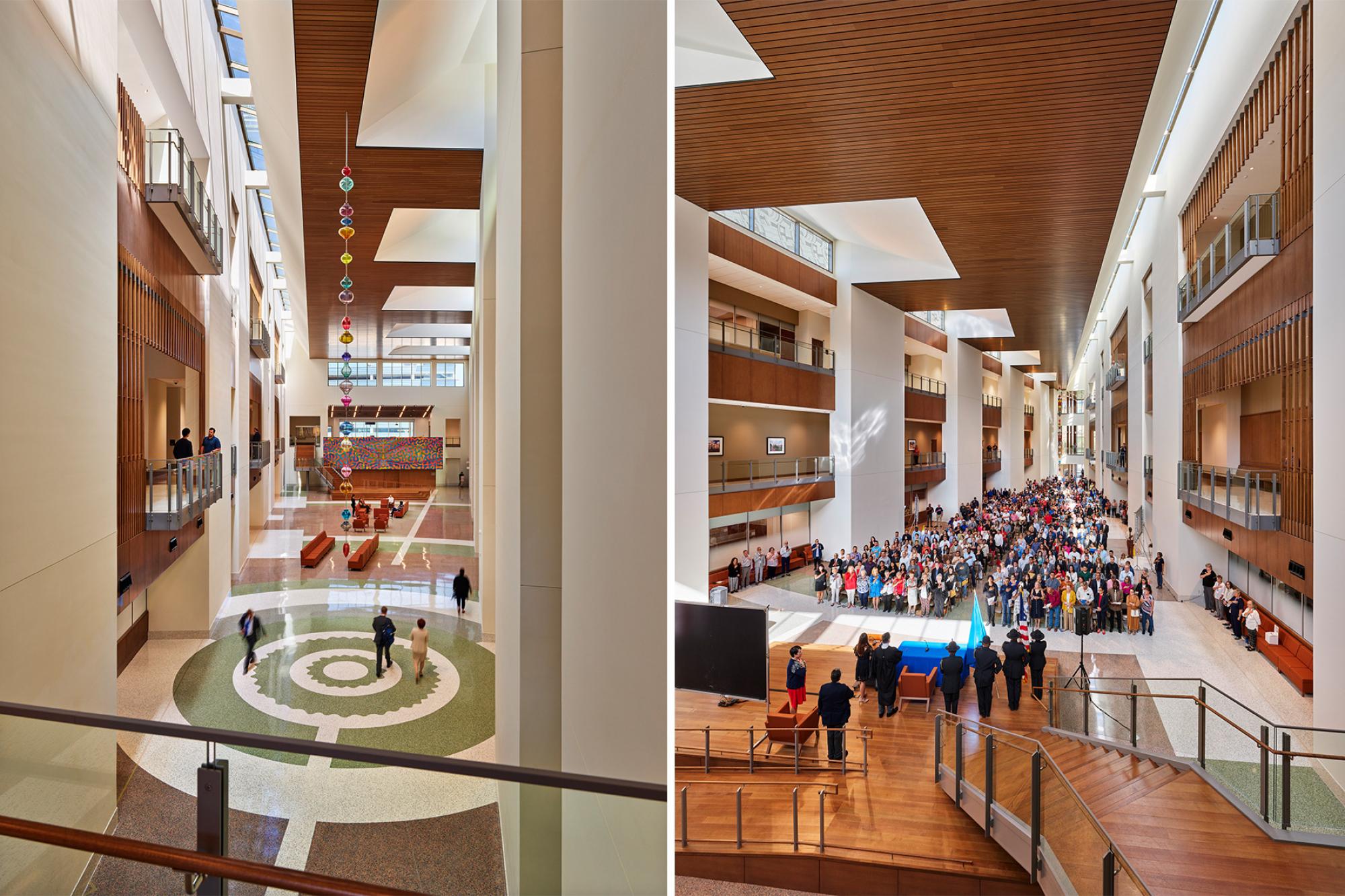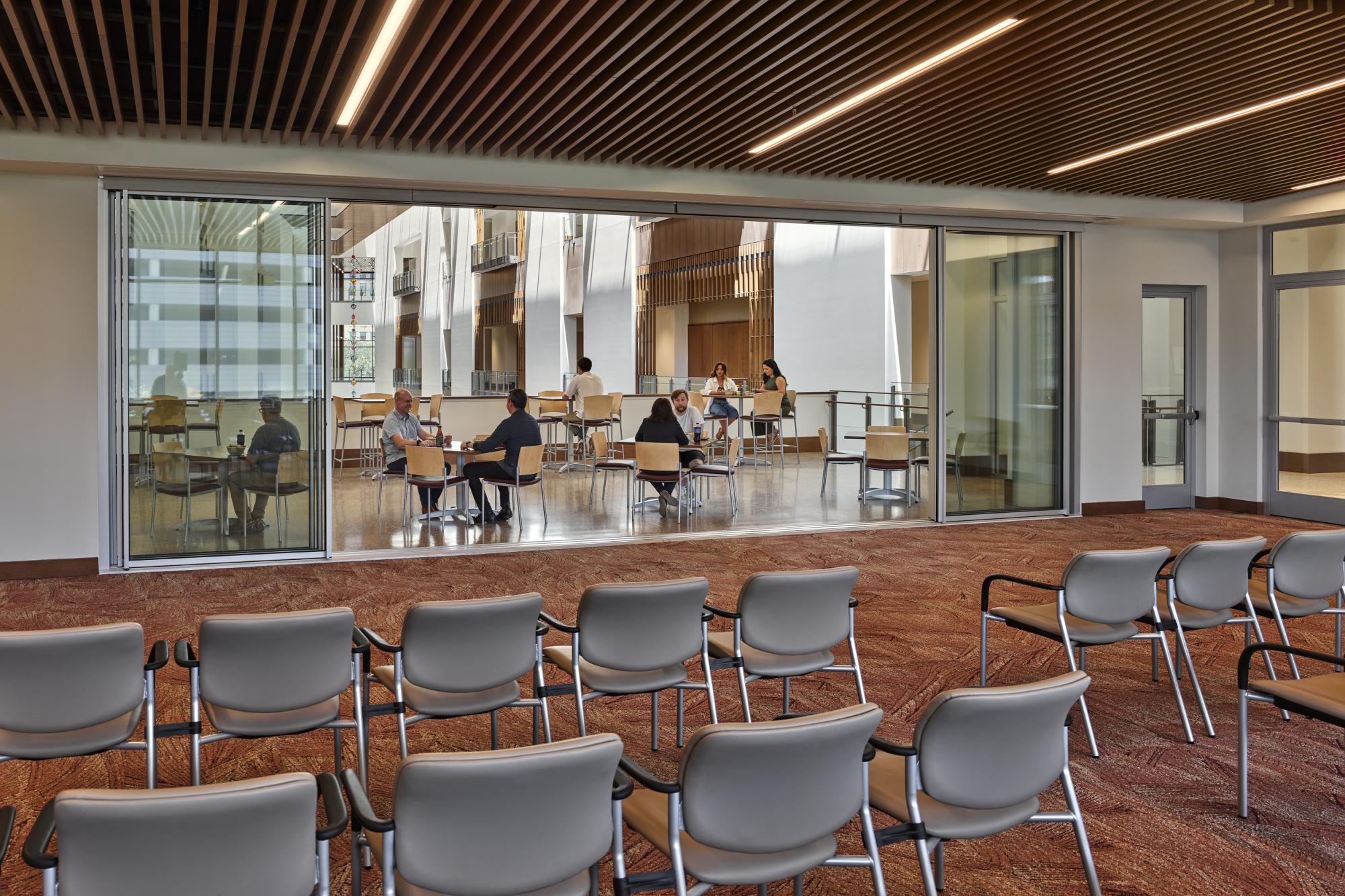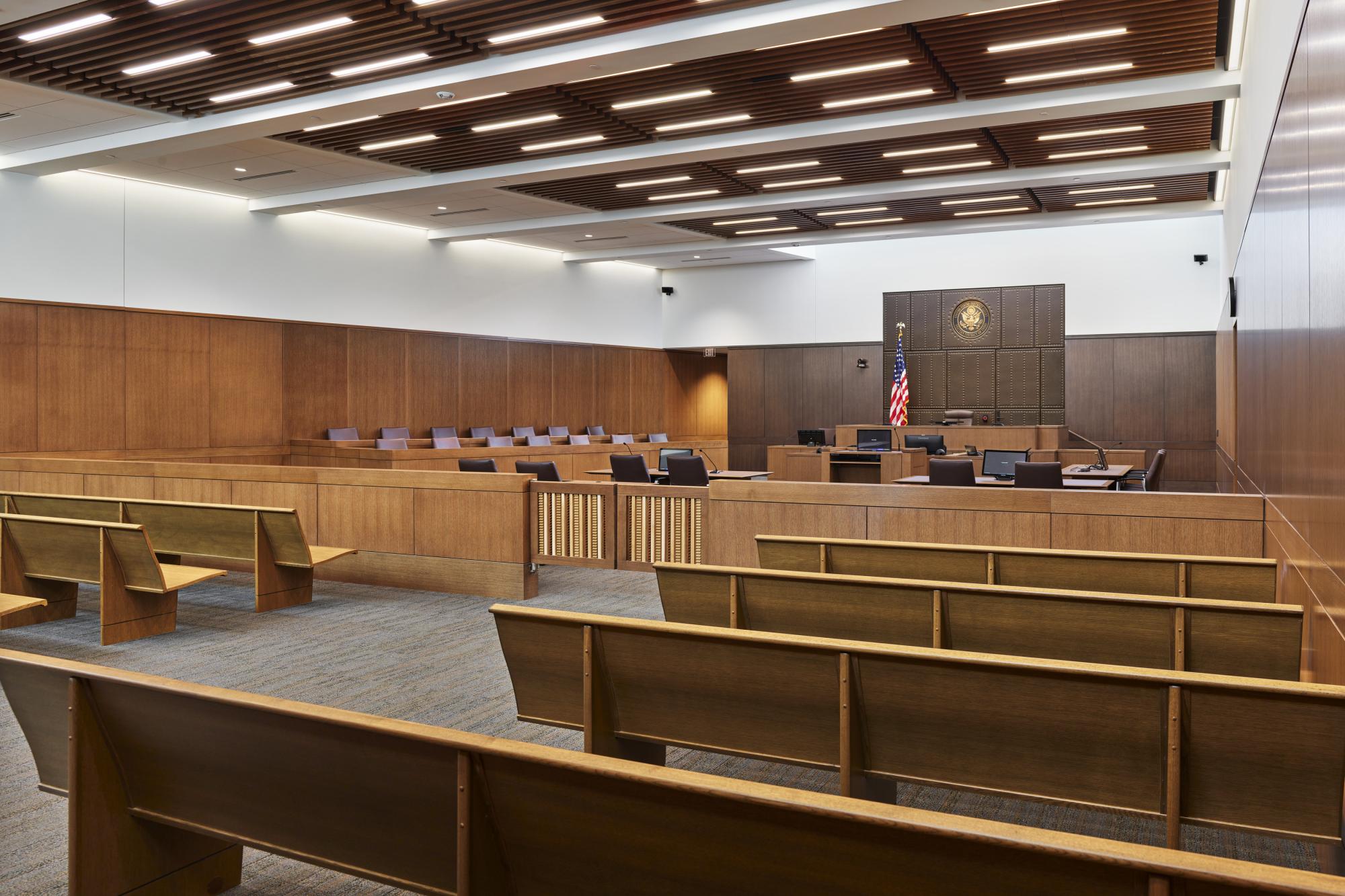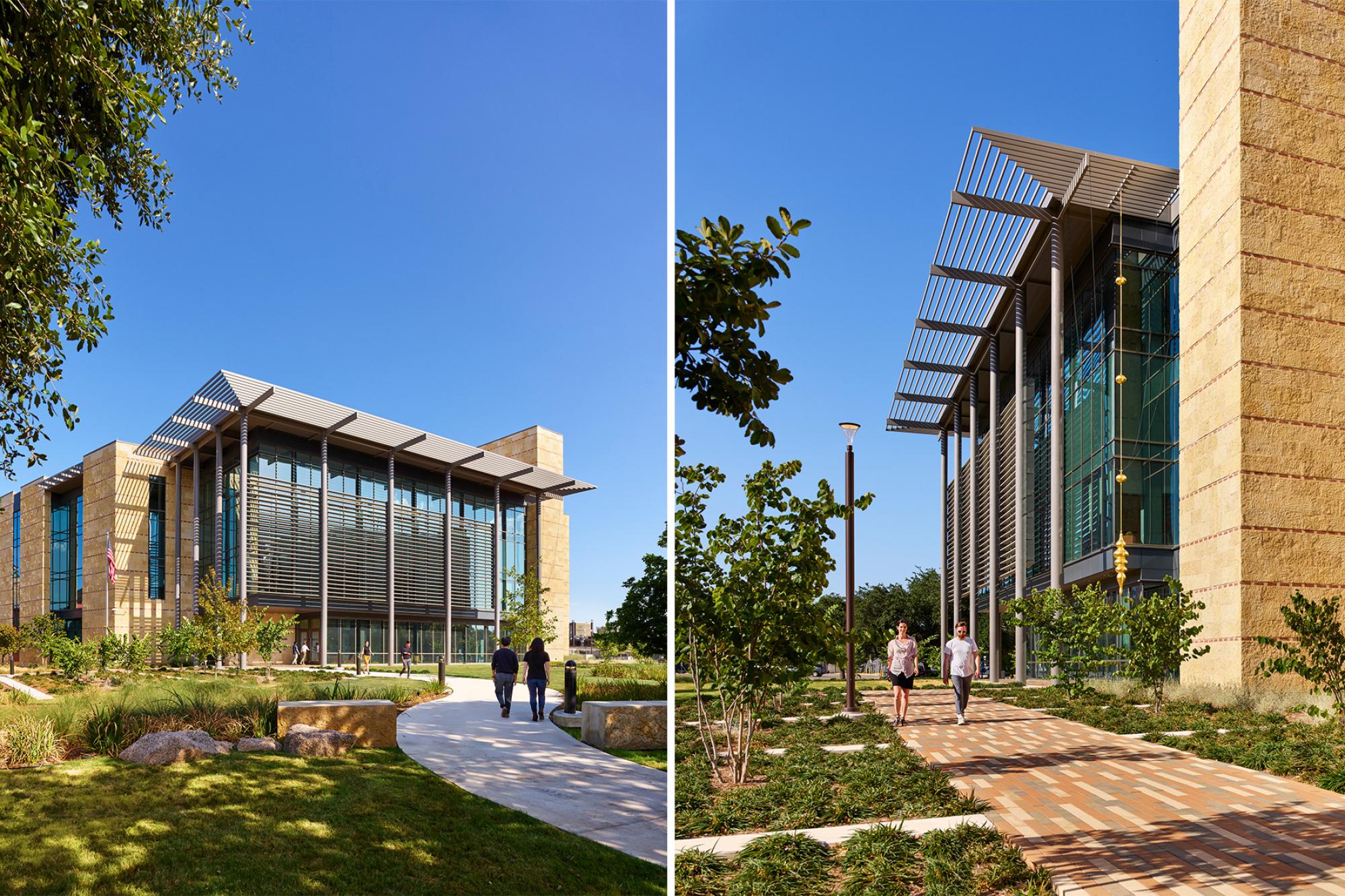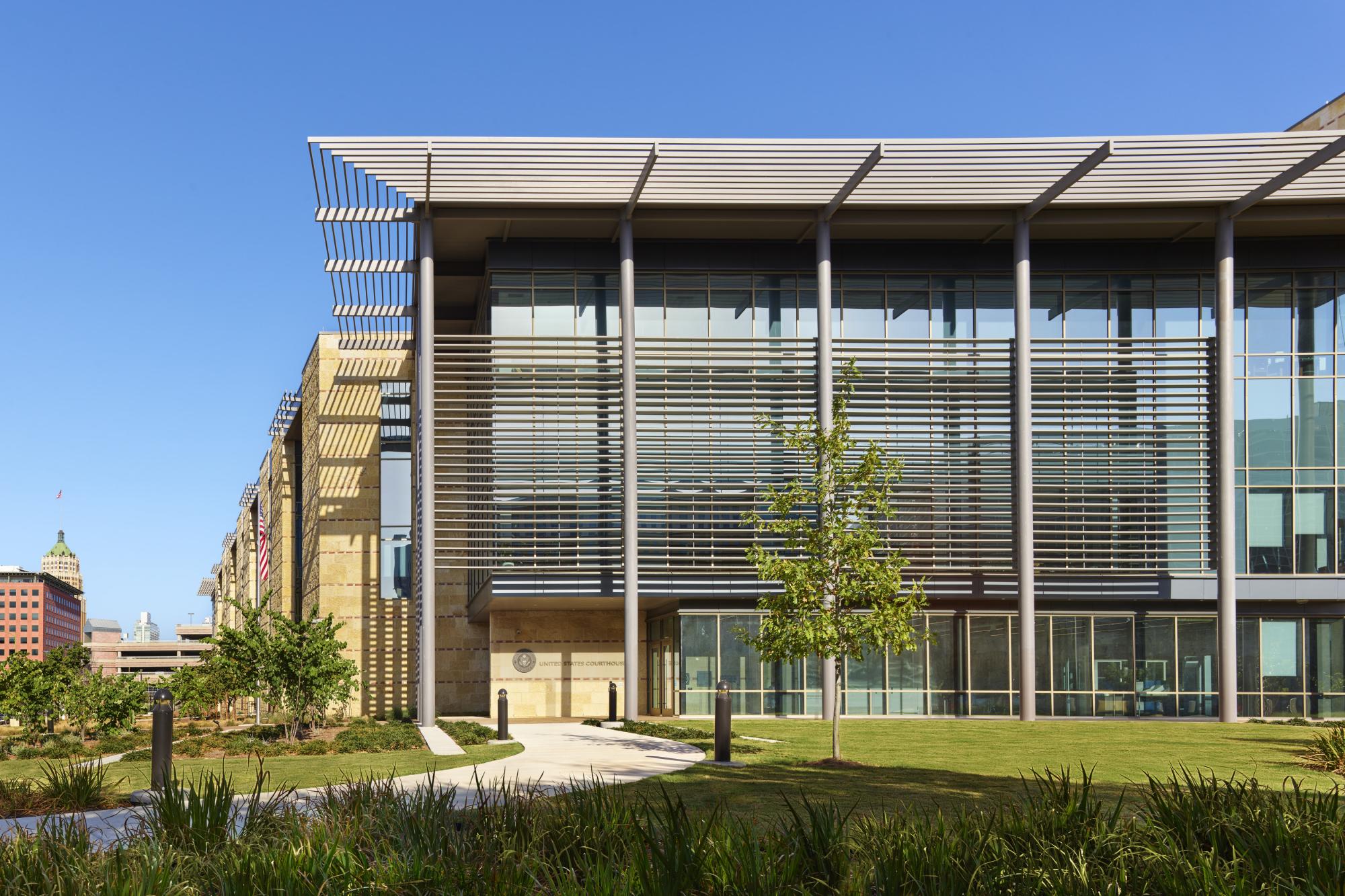 San Antonio Federal Courthouse
A General Services Administration (GSA) Design Excellence project, the San Antonio Courthouse is designed to showcase the Federal Judicial Process while evoking a sense of civic pride. It is situated in the heart of San Antonio's downtown central business district along the banks of the newly redeveloped San Pedro Creek Culture Park. The Courthouse captures the region's cultural spirit yet exemplifies the order and calmness of the federal court system through its use of local vernacular and natural stone.
 
The individual courtrooms create an orderly extroverted expression on the building's façade, metaphorically placing justice on display for all to see. The courtroom volume can be seen from the north as one approaches the building. Large inverted bay windows represent courtrooms contrasted against the natural stone accented by bands of terracotta divided into 12 sections representing the 12 jurors, a core value of our judicial system. The stone and terracotta create a regional familiarity while creating an expression of order and rhythm of the courthouse facade. In collaboration with Alta Architects (formerly Munoz & Company).
16028_P_N3_board.jpg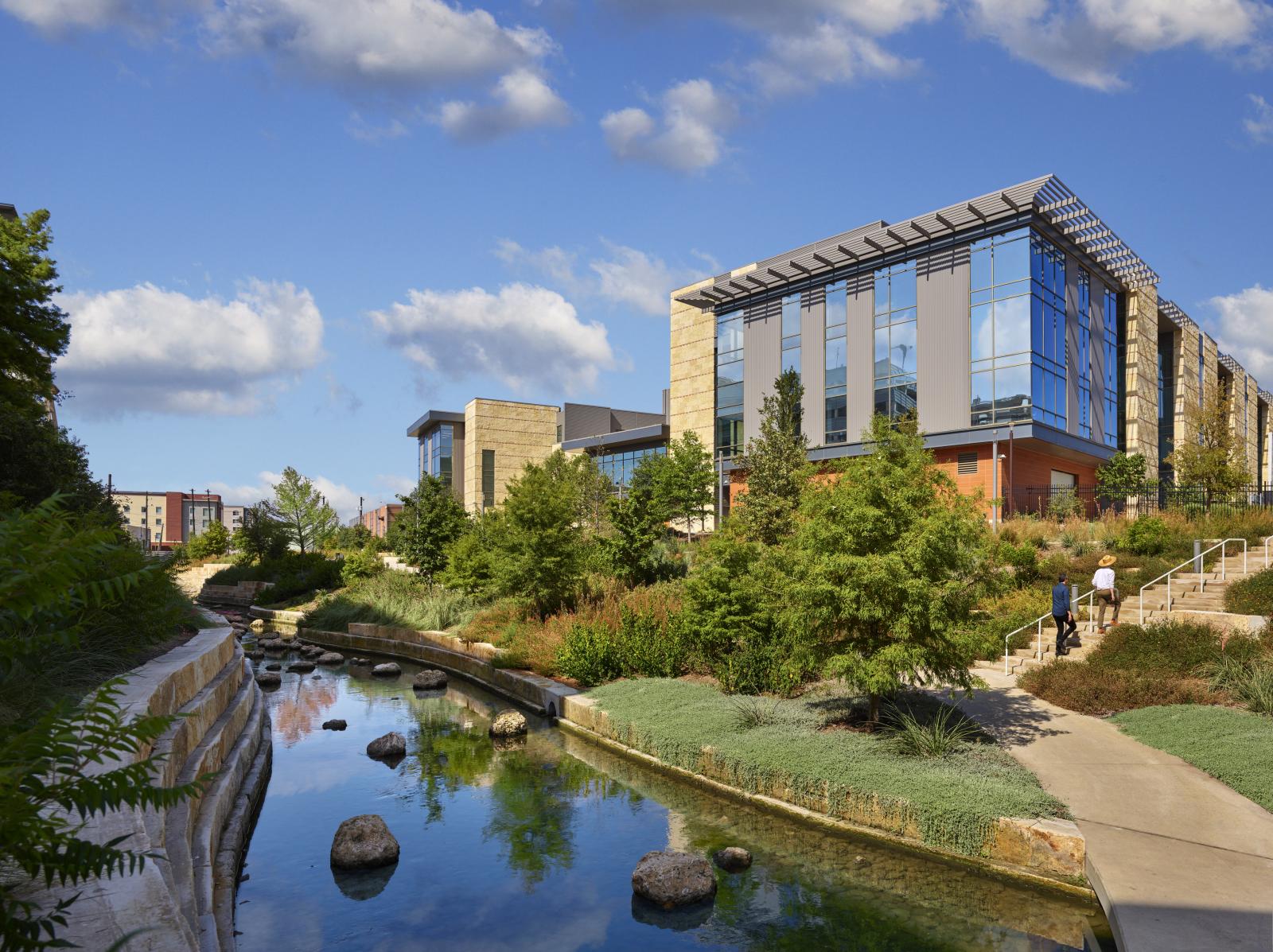 inside-2up.jpg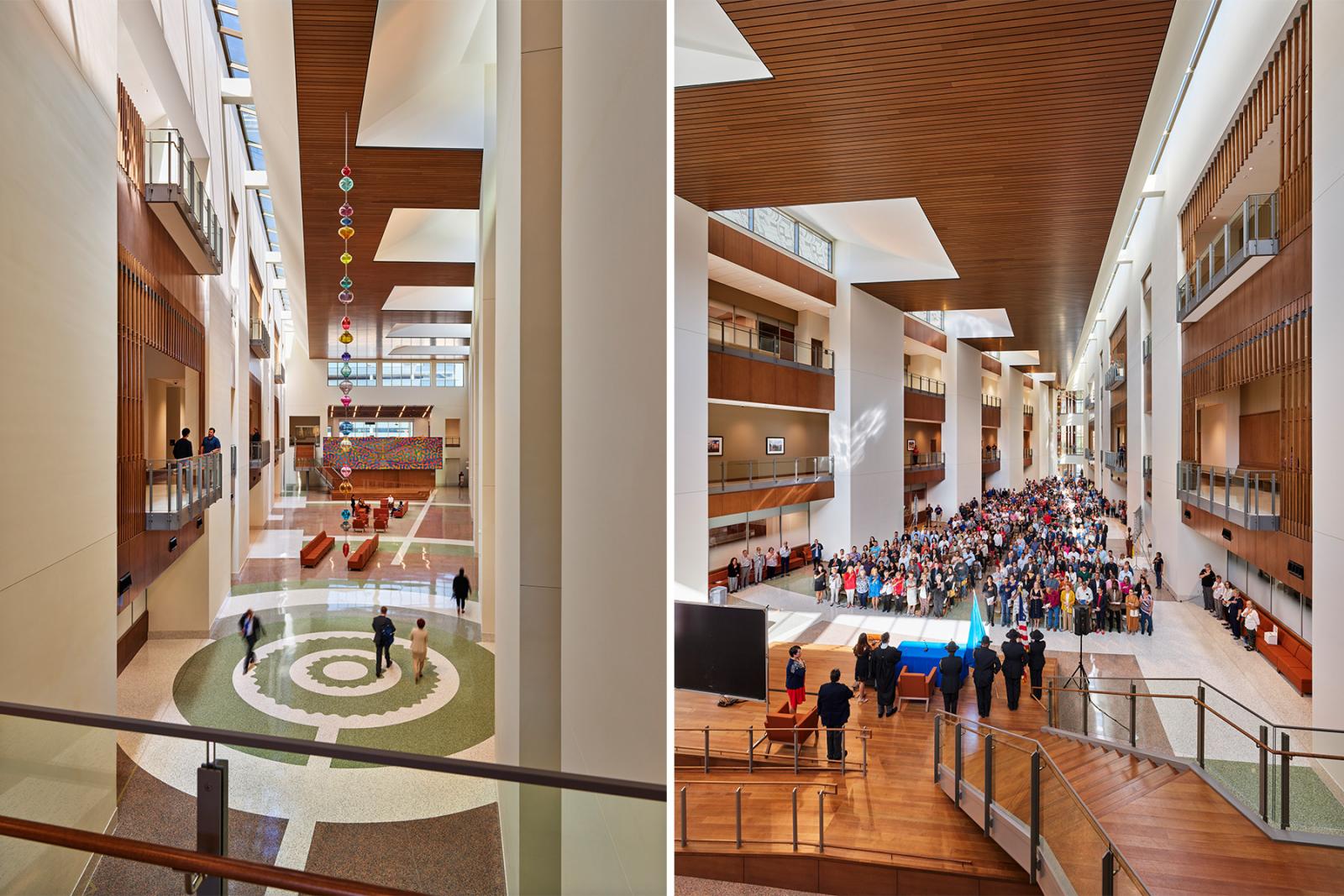 16028_P_N23_board.jpg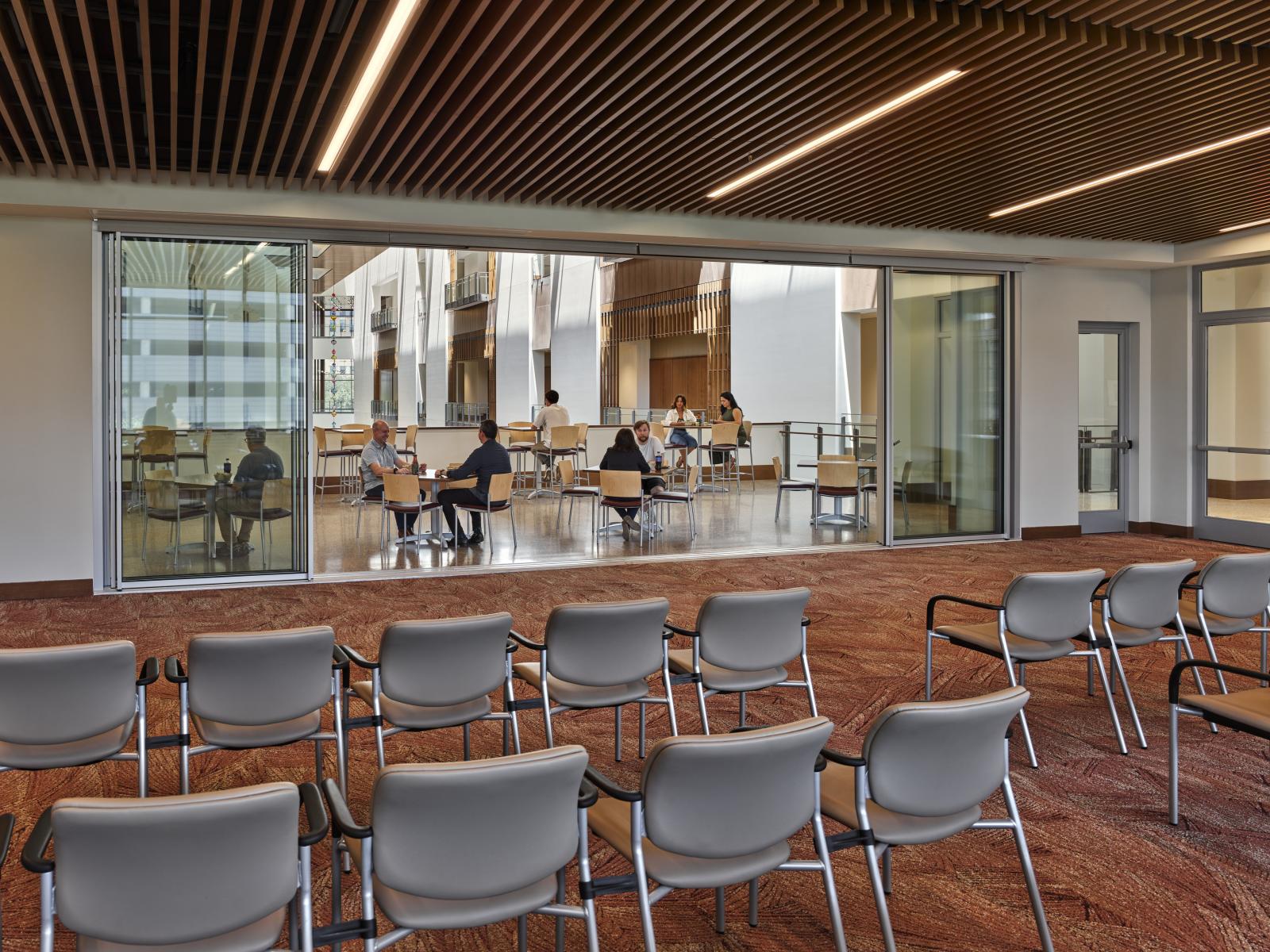 16028_P_N24_board.jpg
16028_P_N26_board.jpg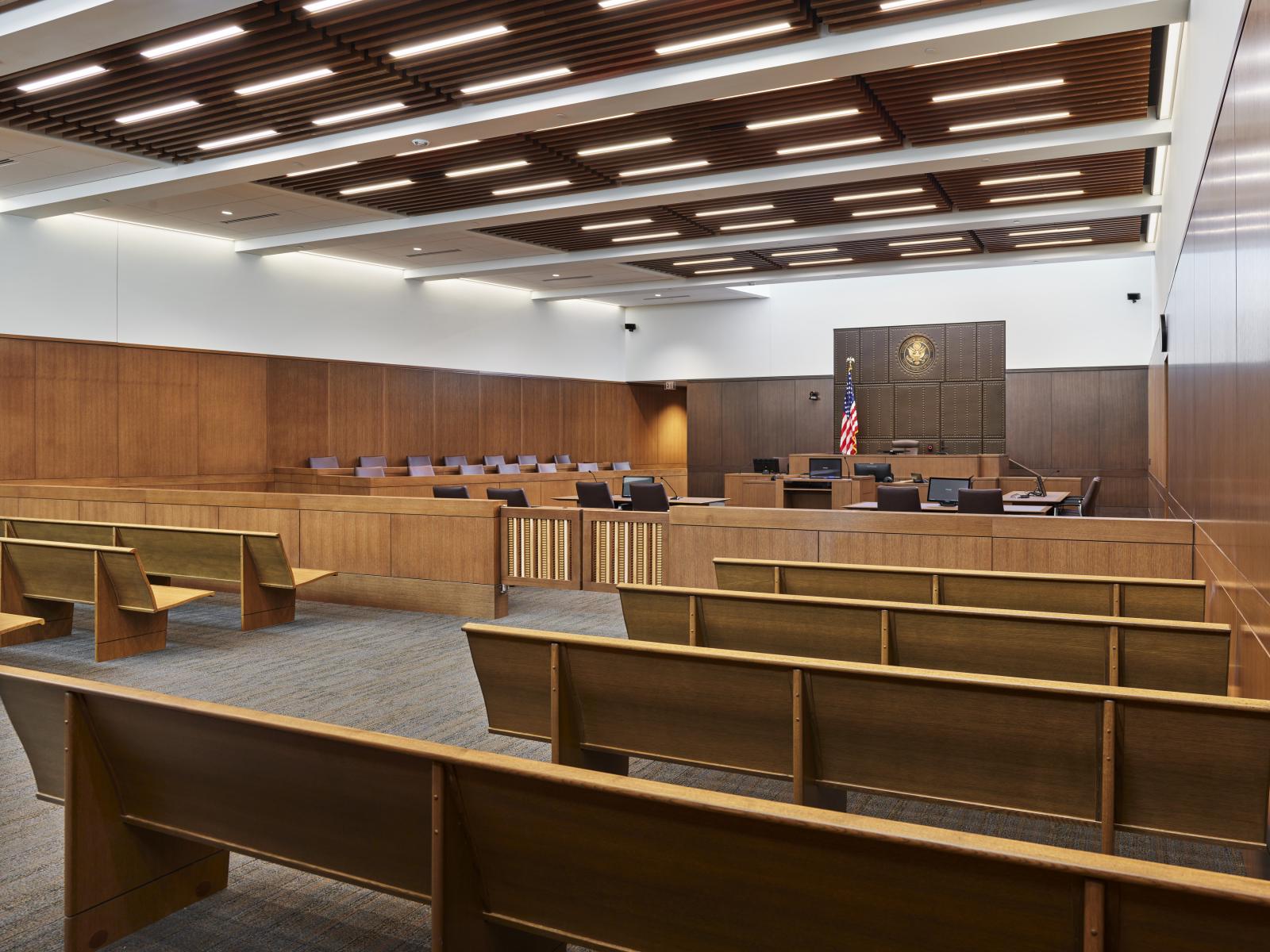 outside-2.jpg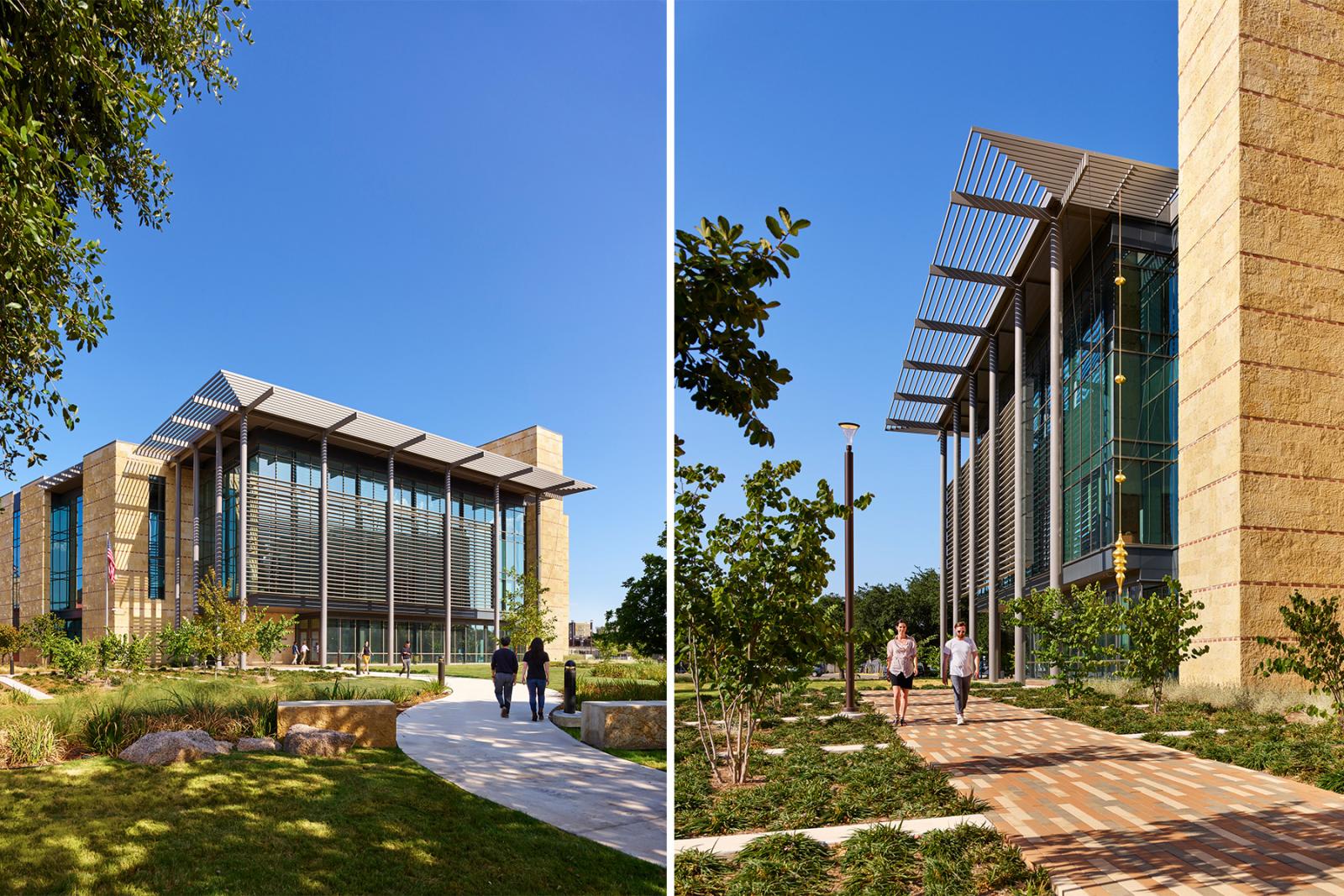 16028_P_N12_board.jpg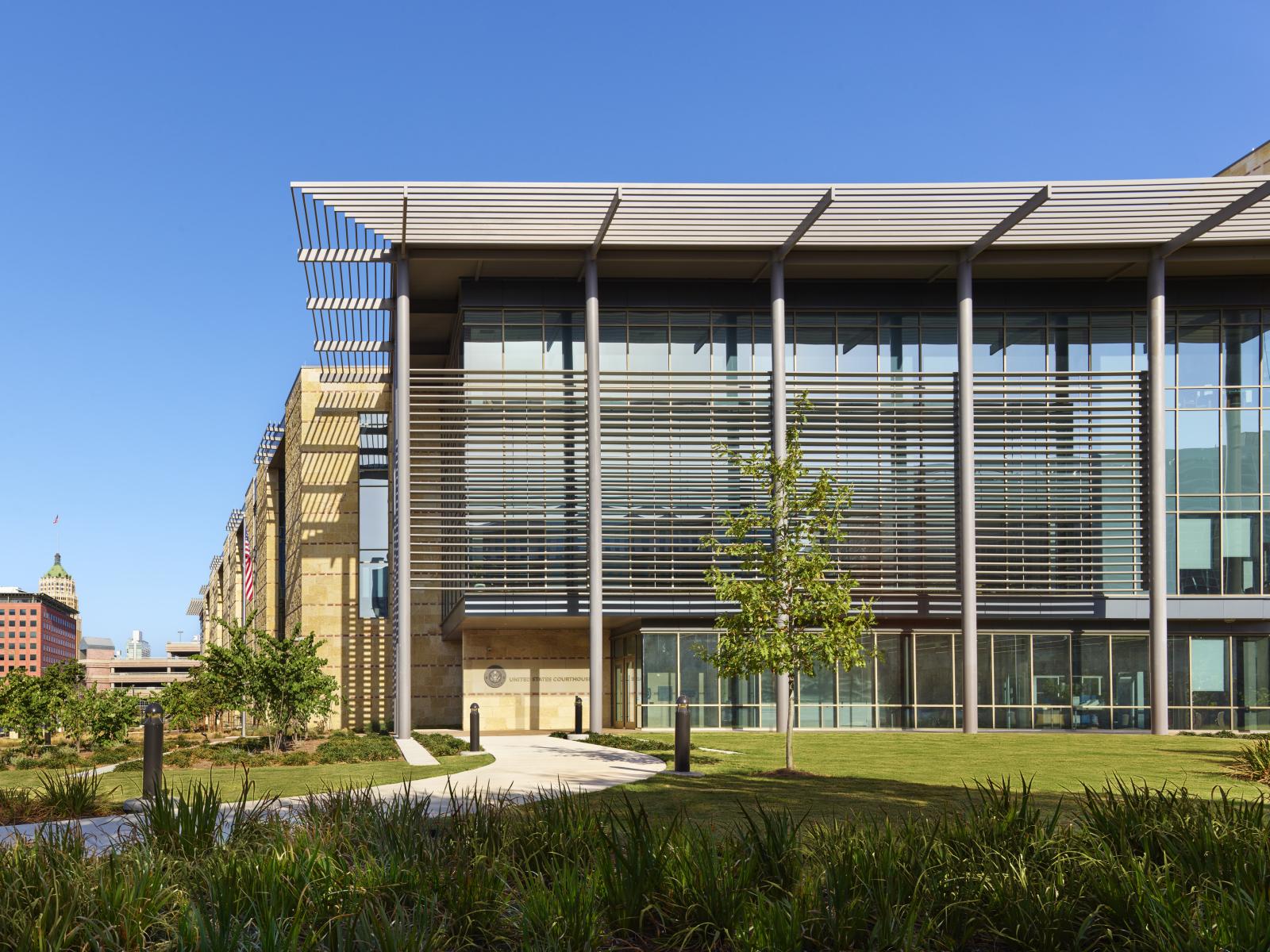 Awards
Chicago Athenaeum American Architecture Awards Honorable Mention
Programs
GSA Design Excellence Project
Project Size
Conditioned: 228,000 sq. ft.
Photographer: Alan Karchmer