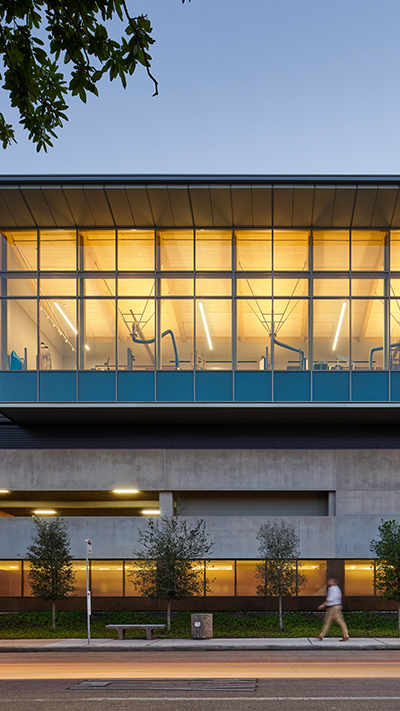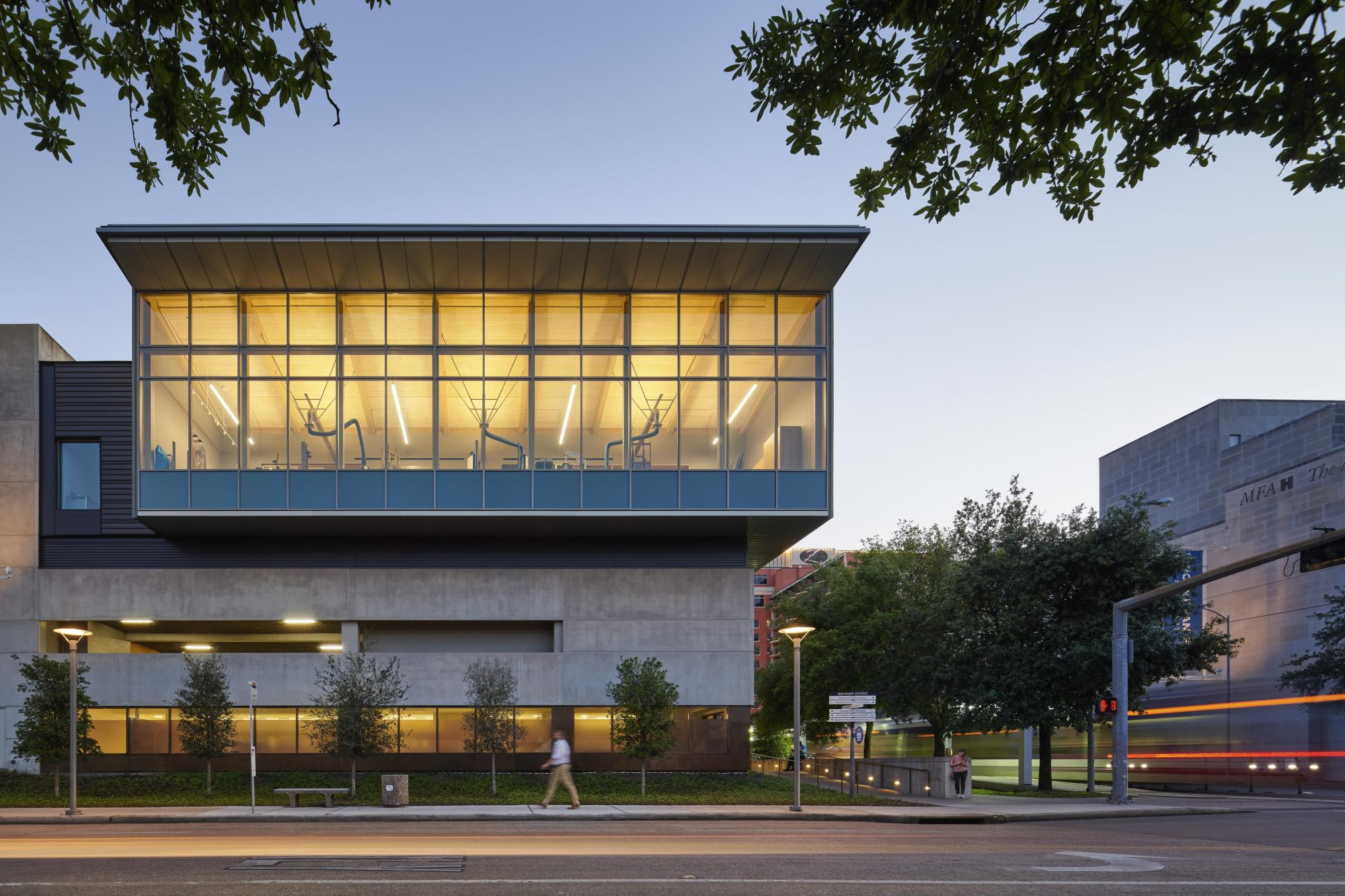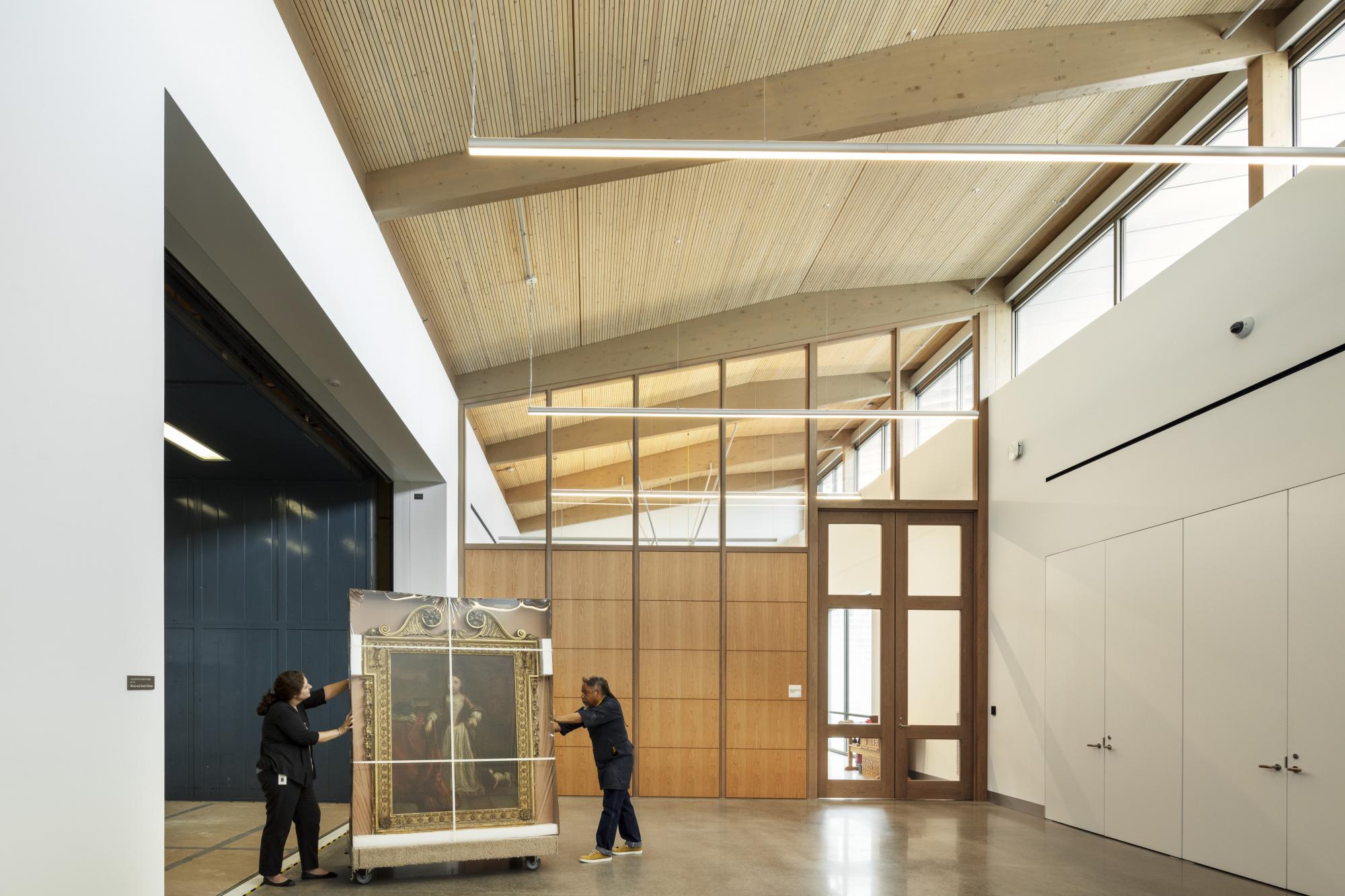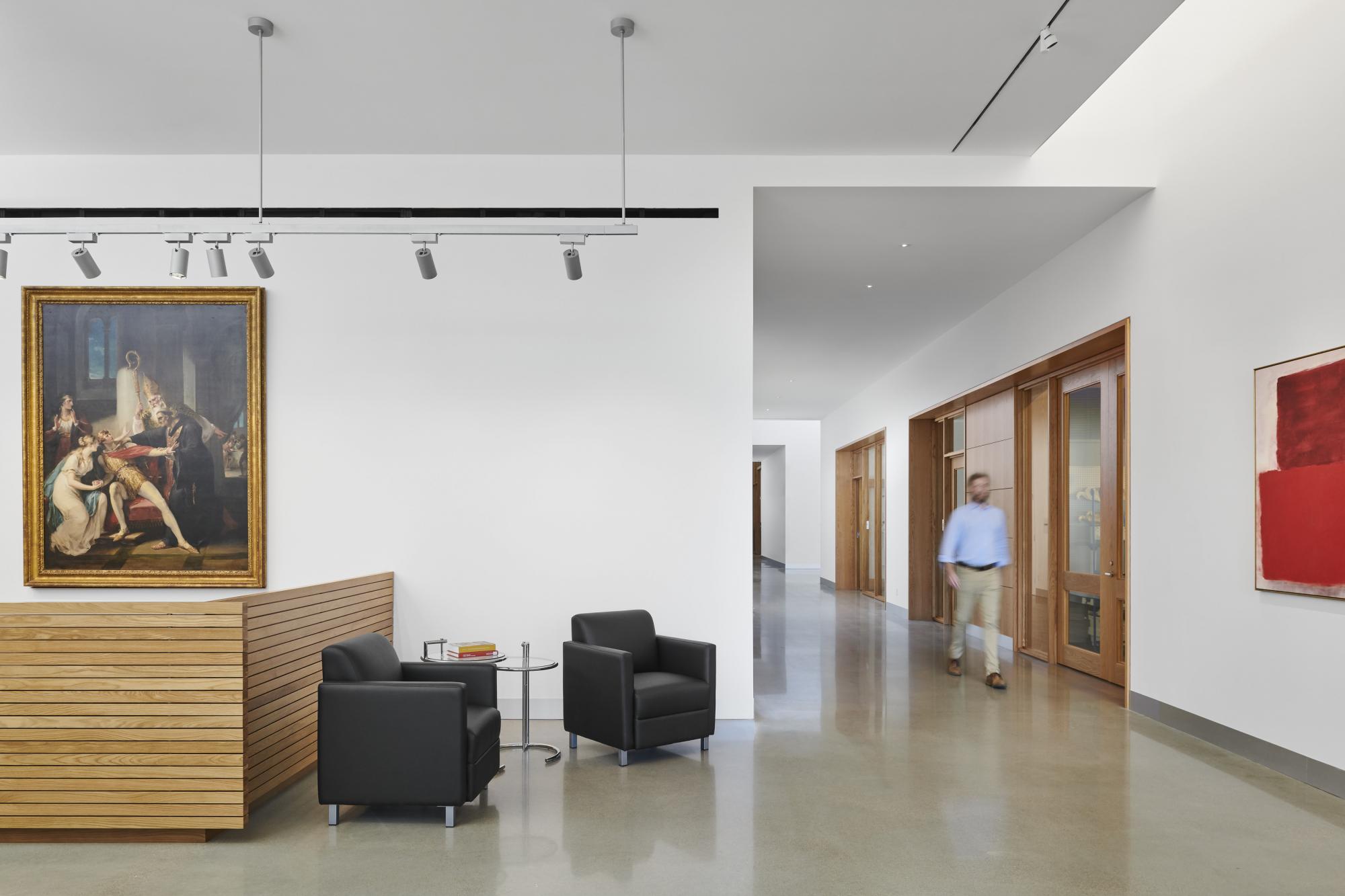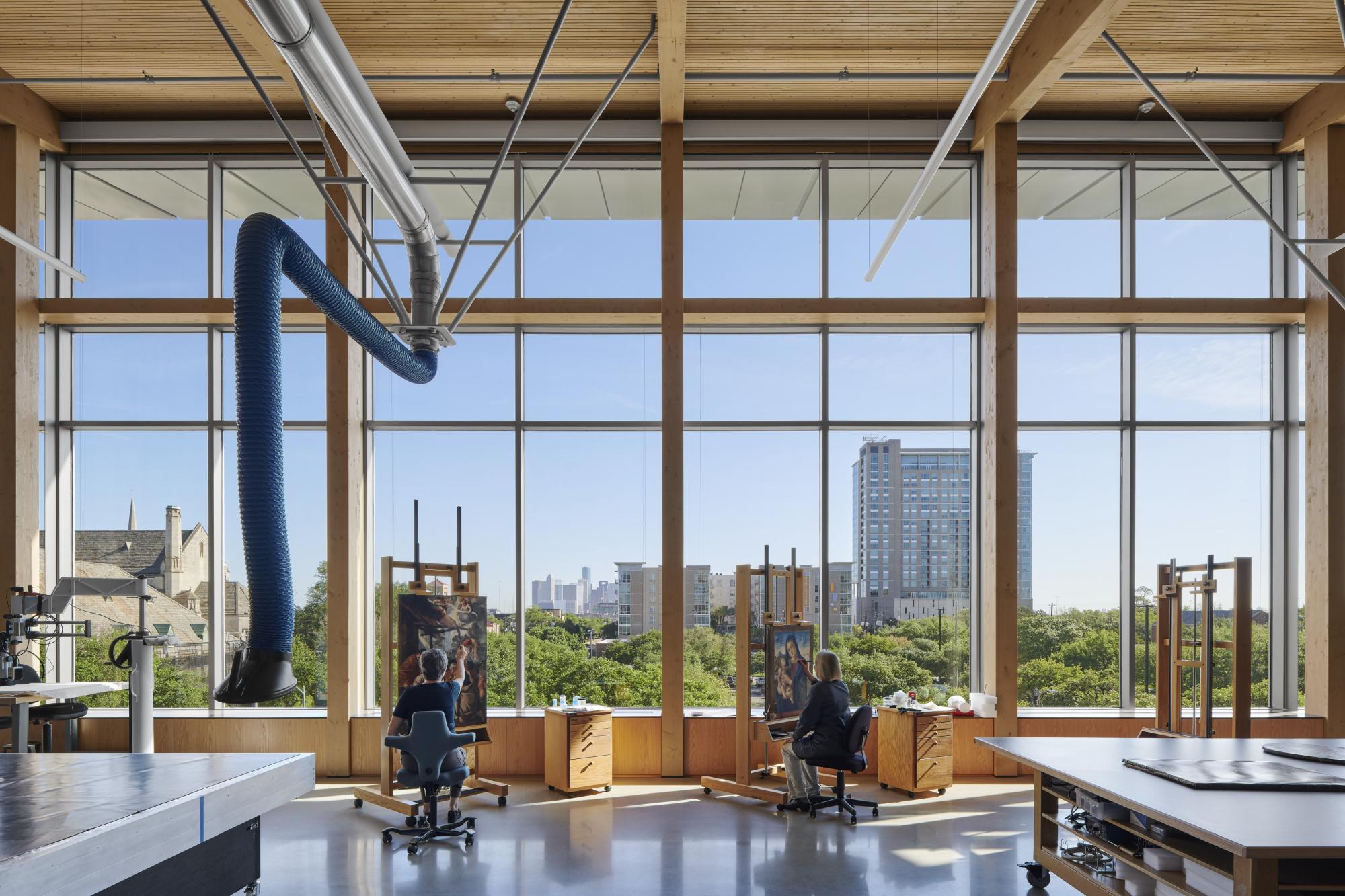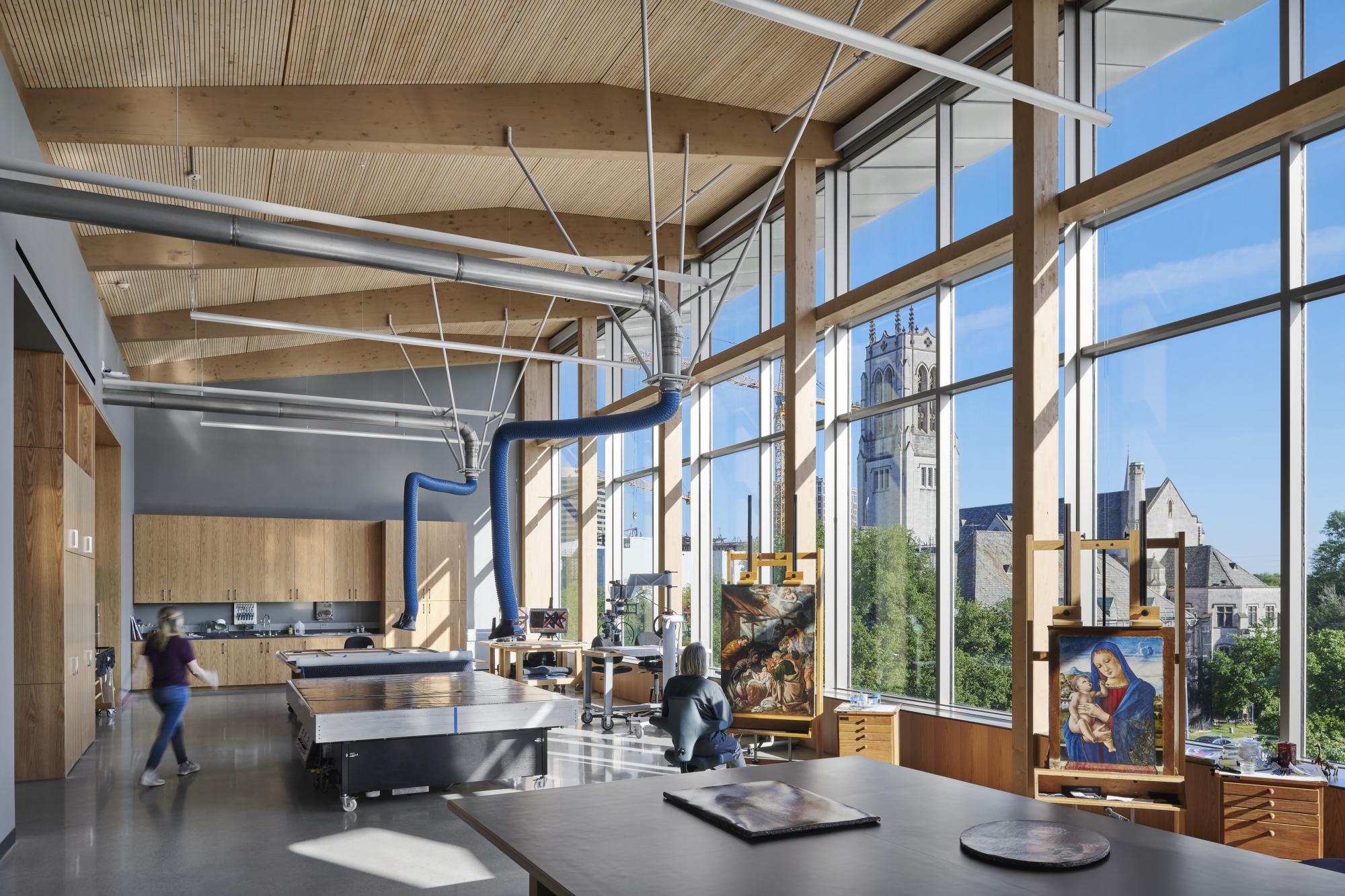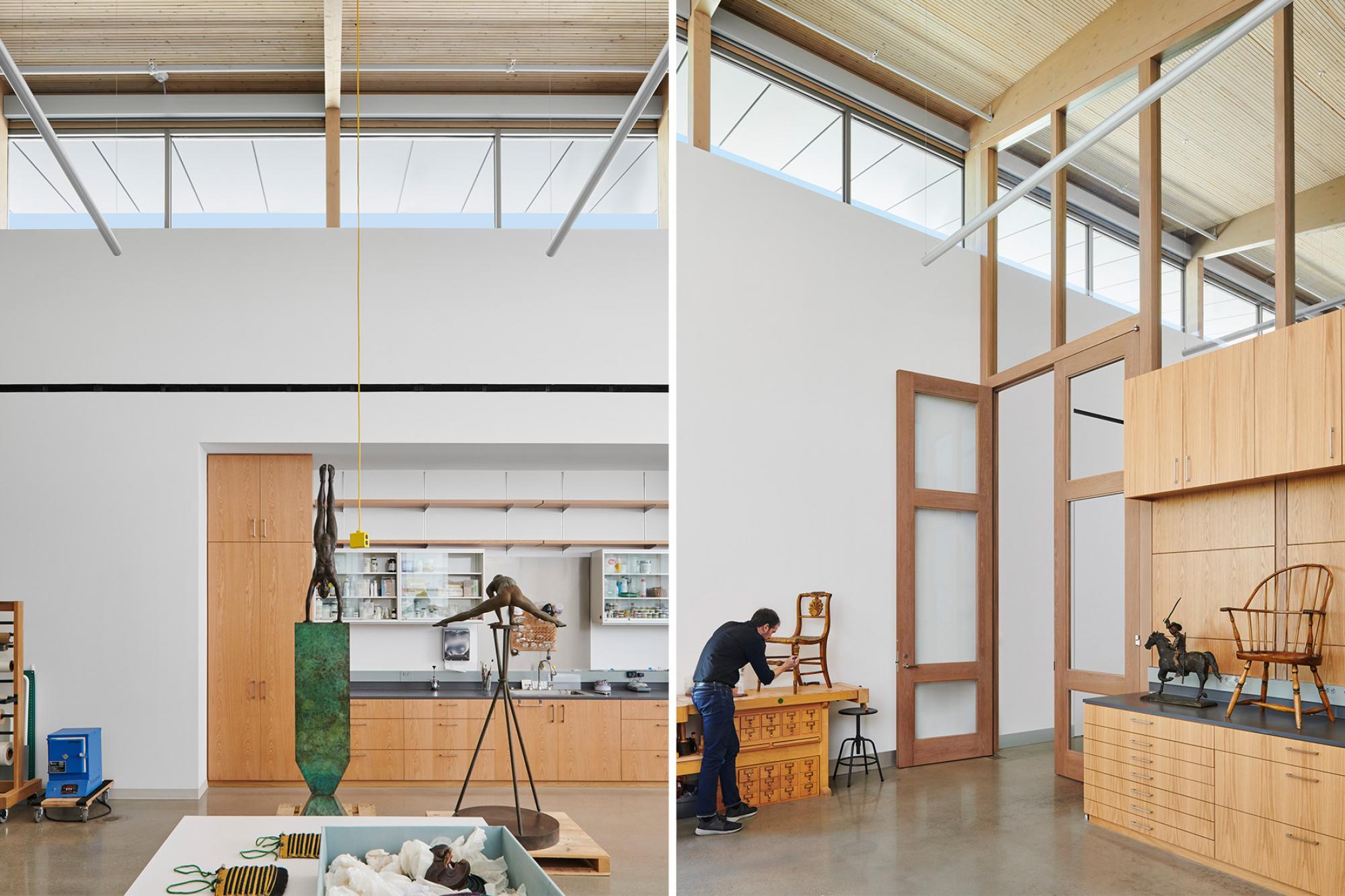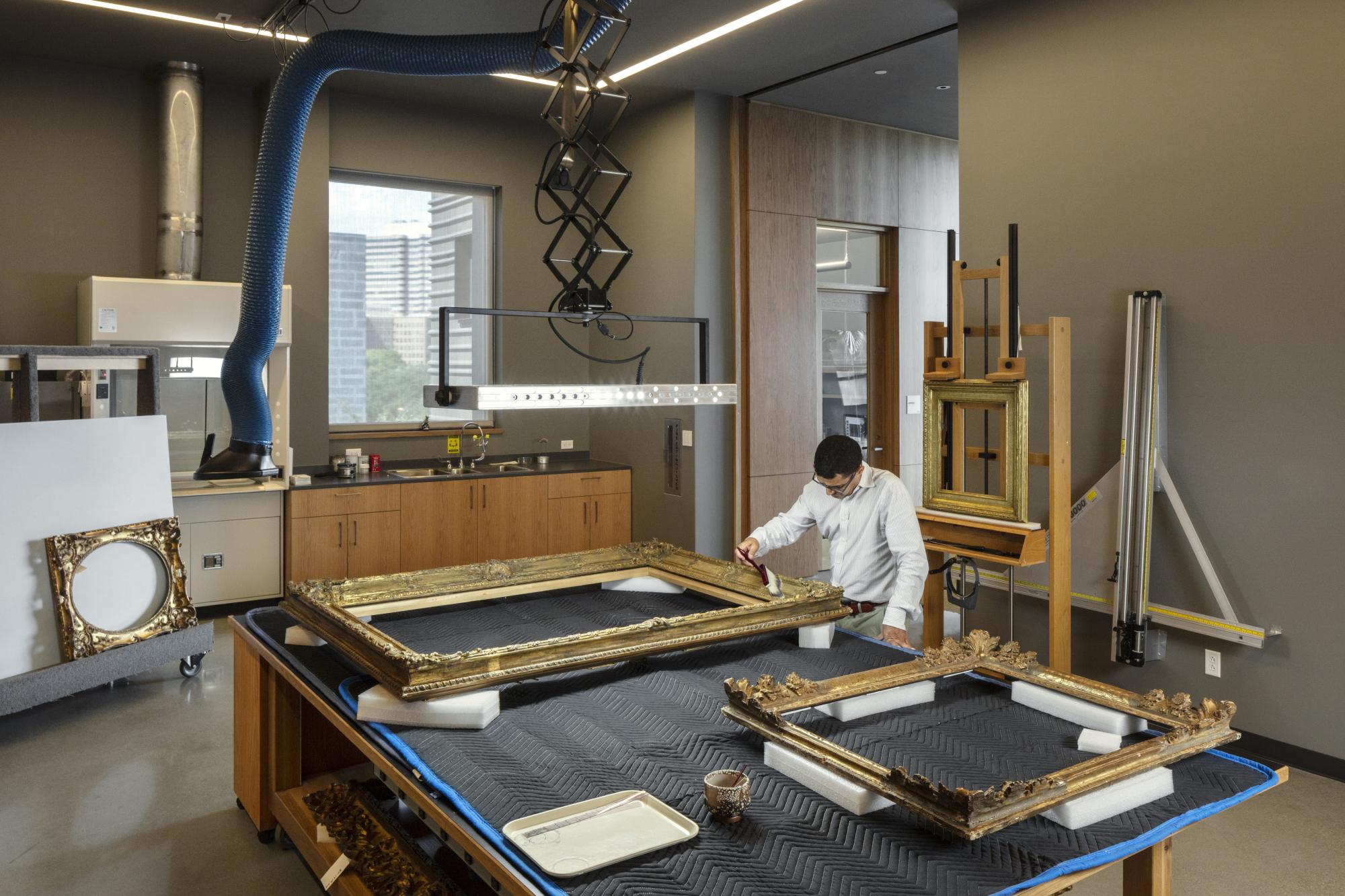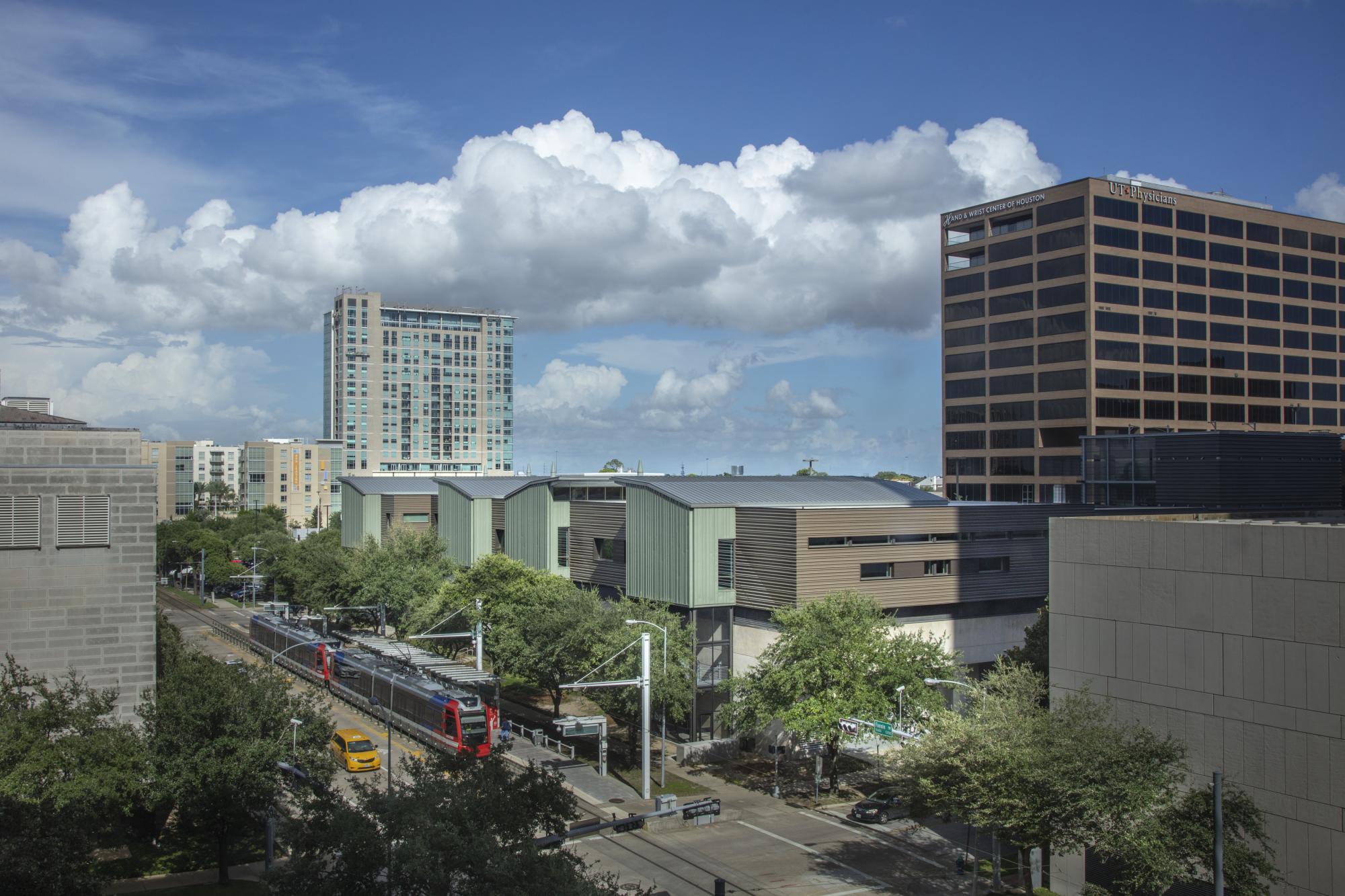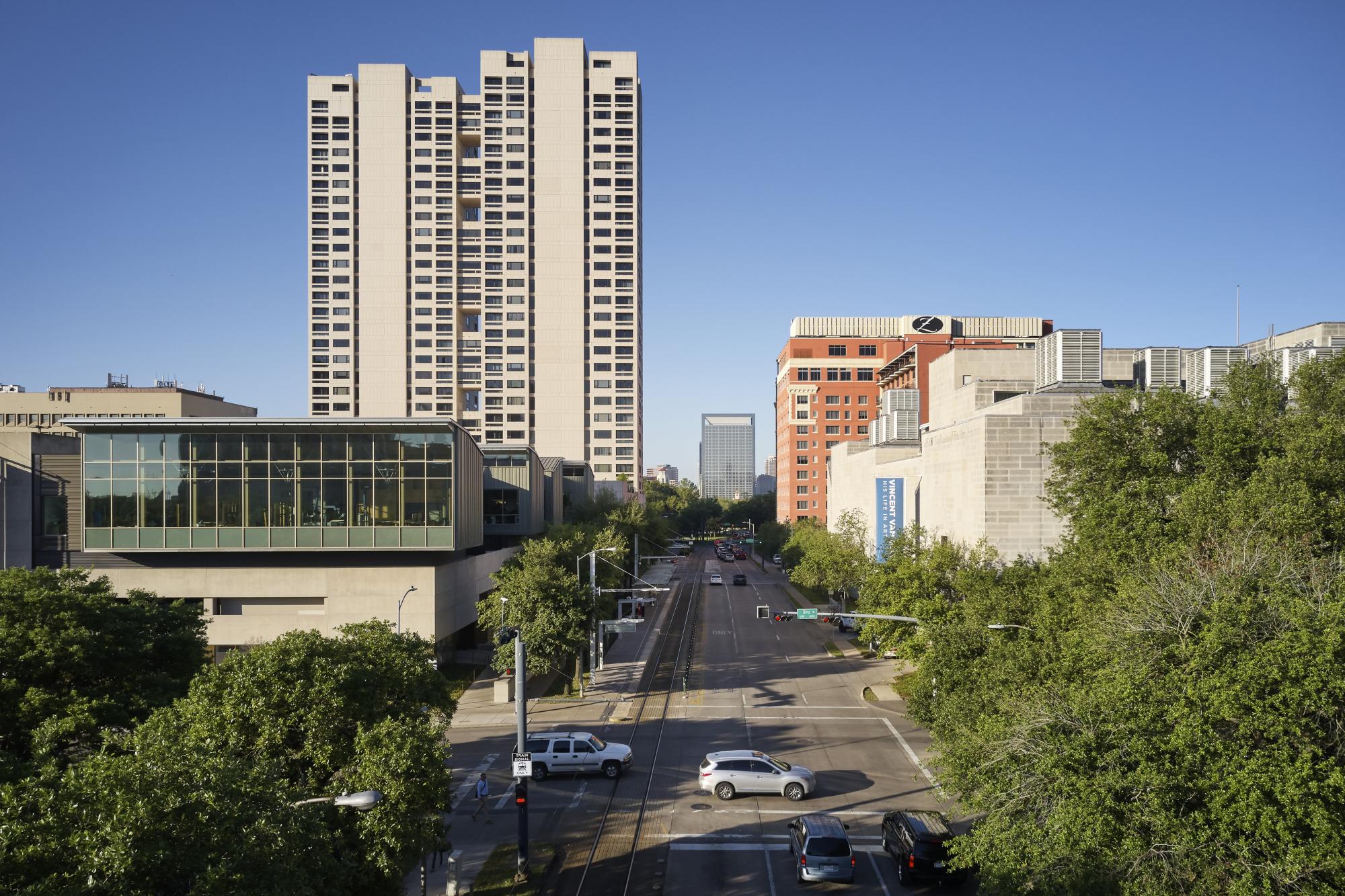 Civic/Cultural
Museum of Fine Arts, Houston Sarah Campbell Blaffer Foundation Center for Conservation
of
Museum of Fine Arts, Houston Sarah Campbell Blaffer Foundation Center for Conservation
The Museum of Fine Arts, Houston's (MFAH) new Center for Conservation was designed to house the museum's dispersed conservation studios under one roof for the first time. It is composed of a series of light-filled studios, sat atop an existing museum building, that redefines the campus's eastern edge to create a pivotal portal into the campus and complement the museum's evolving architectural lineage. 
Four studio bays are cantilevered from the building's North and West façades to celebrate the buildings function and allow a glimpse of the work going on inside. Designed to optimize daylight while protecting the artwork inside, the studio bays are oriented East/West and topped with shaped roofs and clerestory windows to flood the studios with indirect natural light.
The building leverages an innovative structural strategy utilizing both mass timber and steel structure. It is the first installation of Dowell Laminated Timber (DLT) panels in North America, and was prefabricated, panelized and lifted into place, resulting in quicker on-site construction. The structure is left exposed as a finish material to lend the warmth and texture of wood and is whitewashed to reflect daylight into the building.
13016_P_N63_board.jpg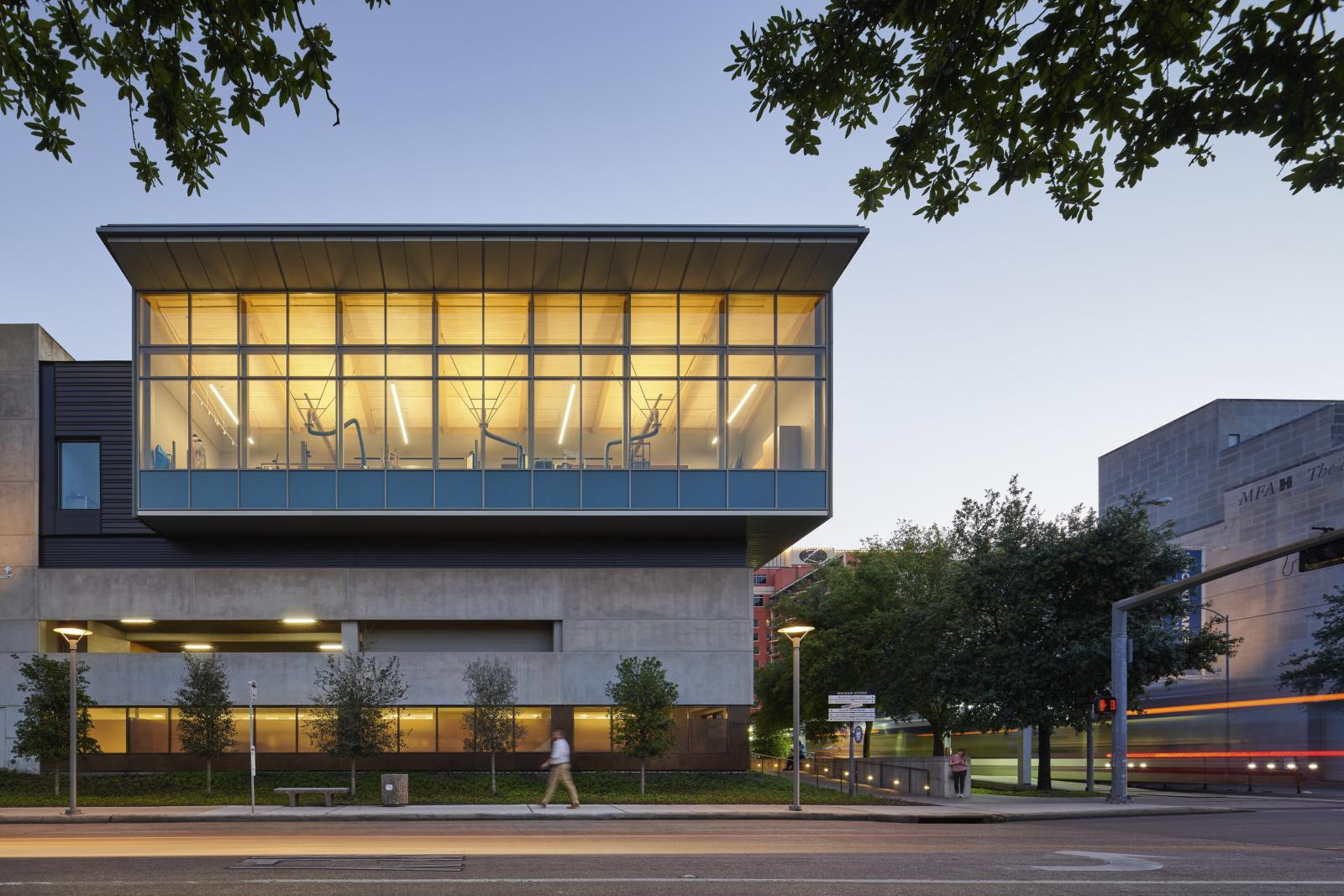 13016_P_N12_board.jpg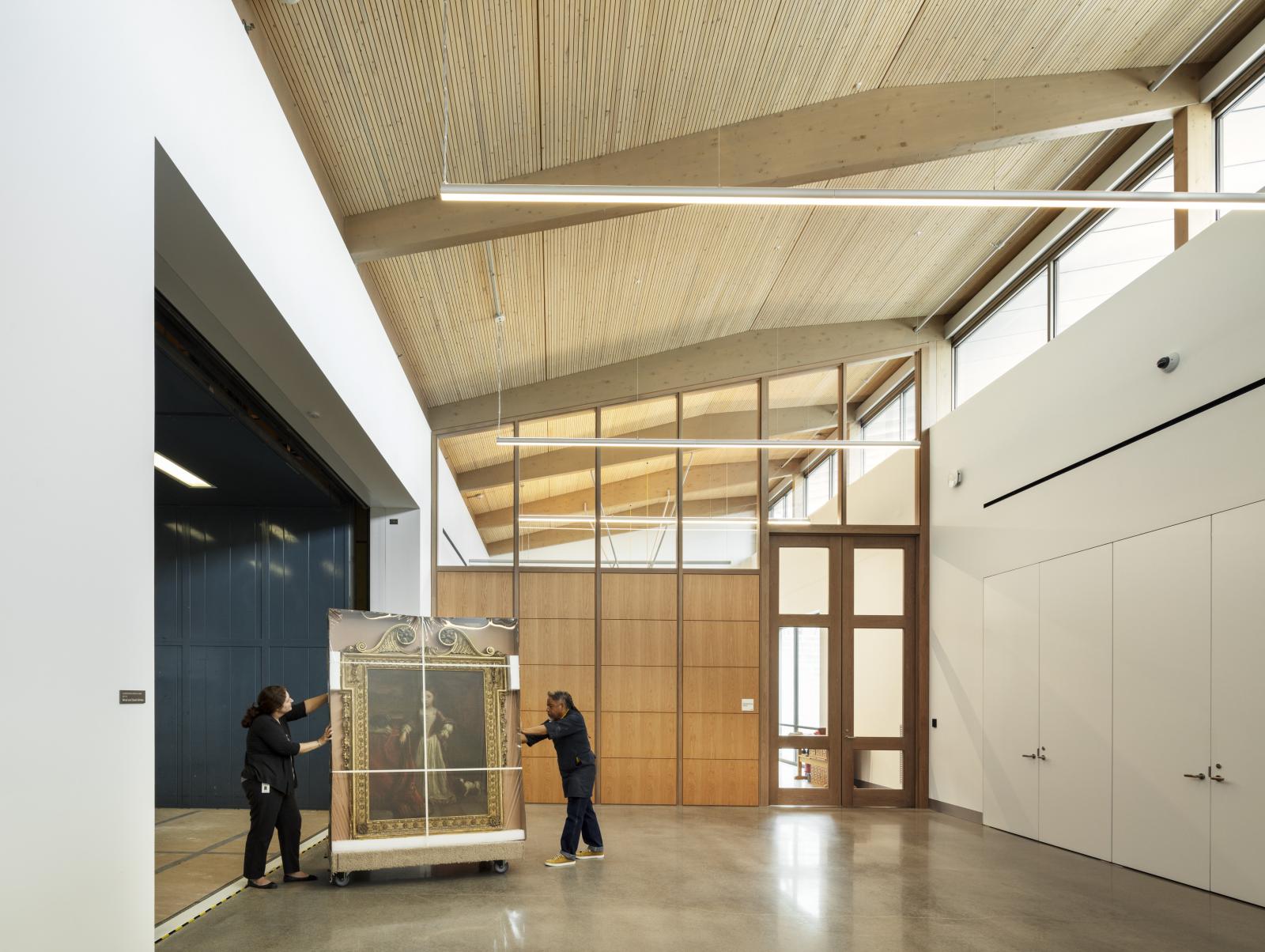 13016_P_N53_board.jpg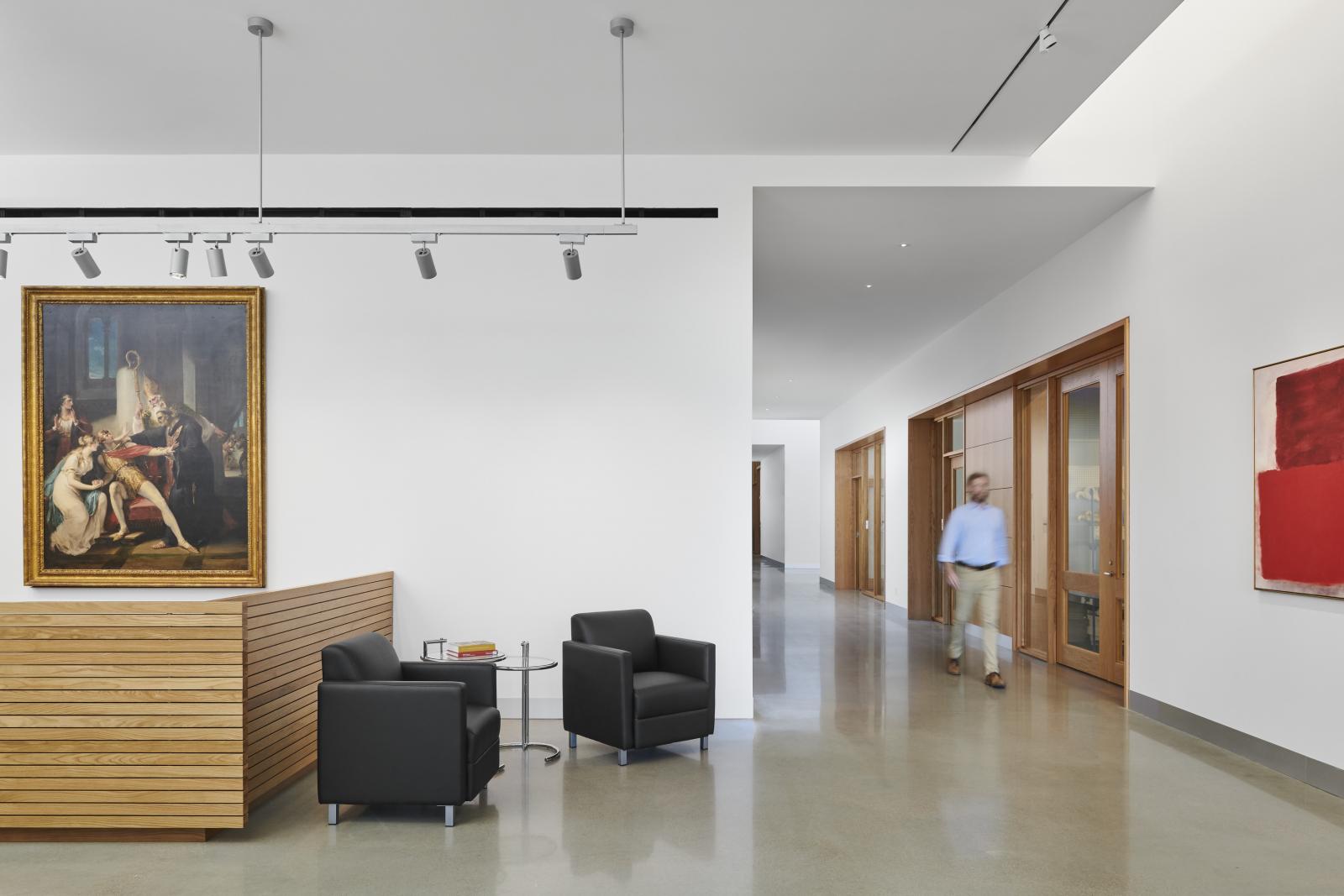 13016_P_N56_board.jpg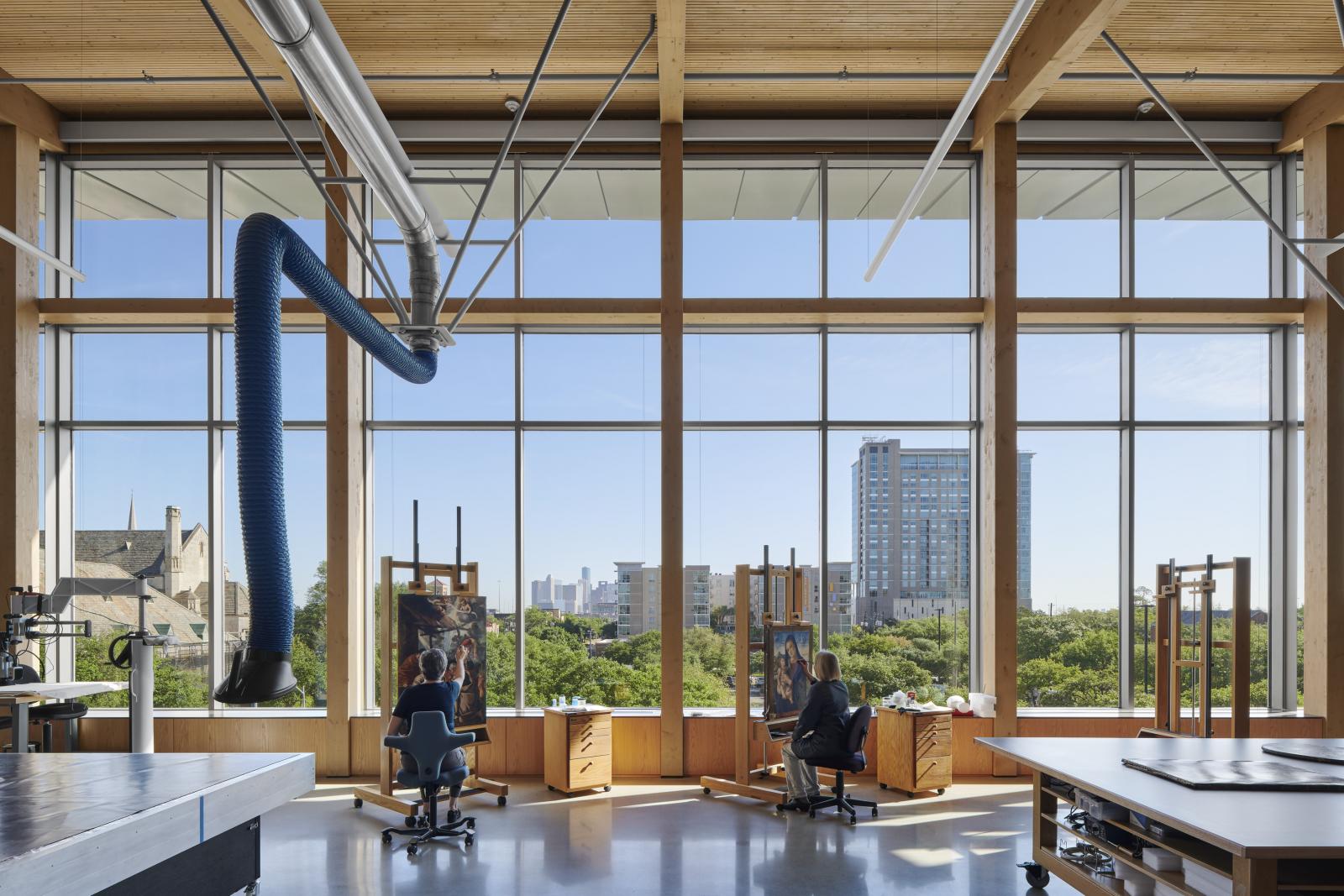 13016_P_N58_board.jpg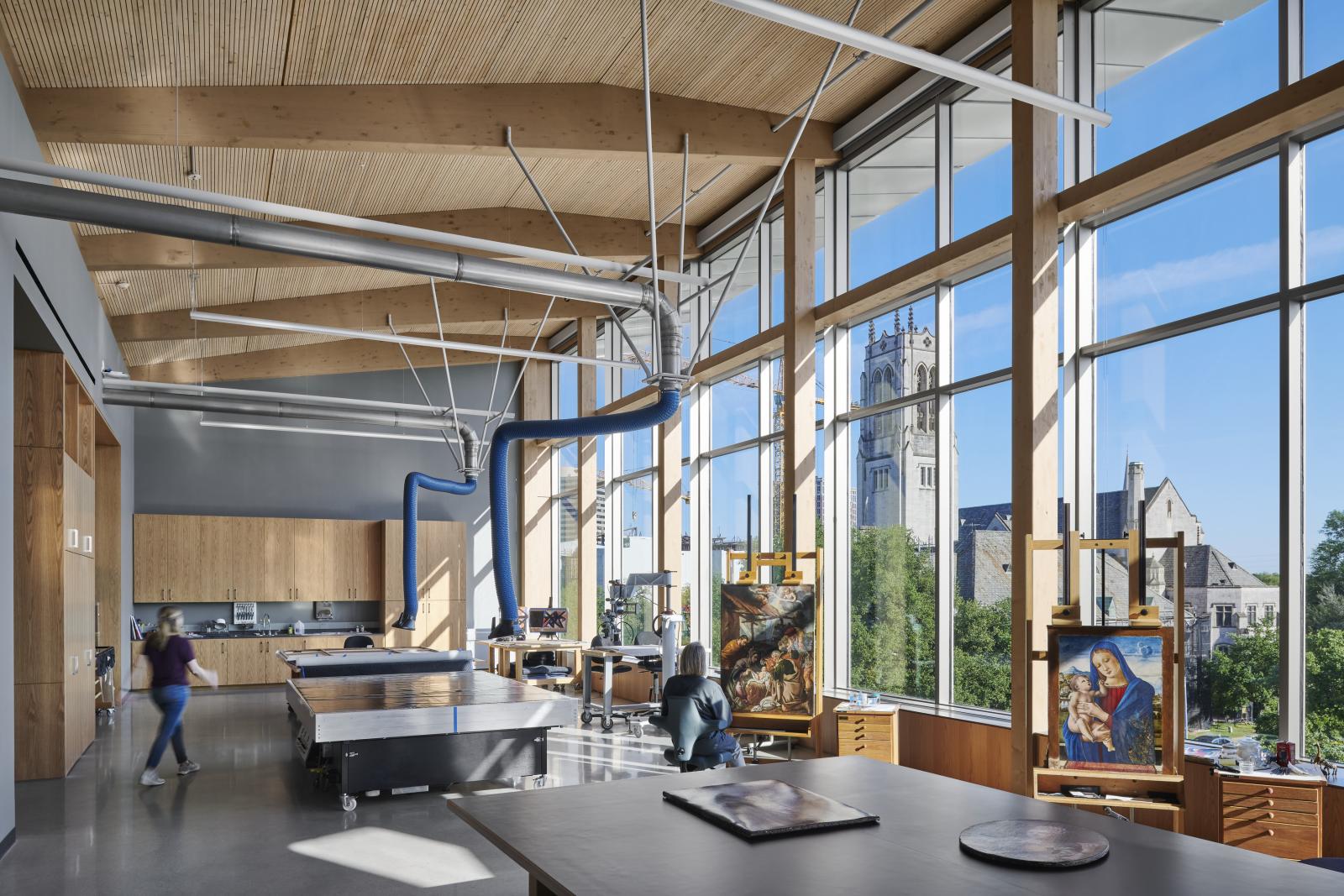 verticalspaces.jpg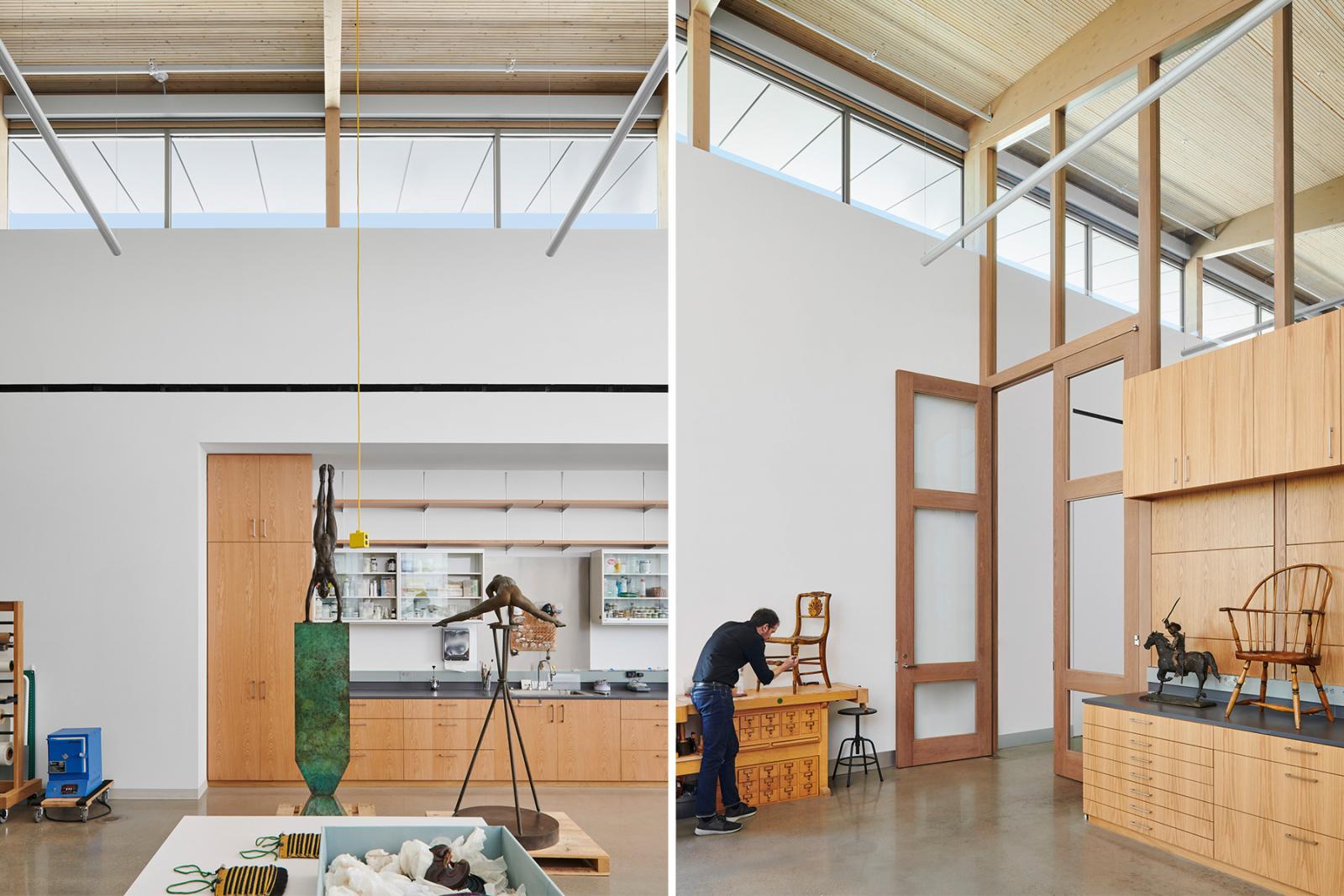 13016_P_N8_board.jpg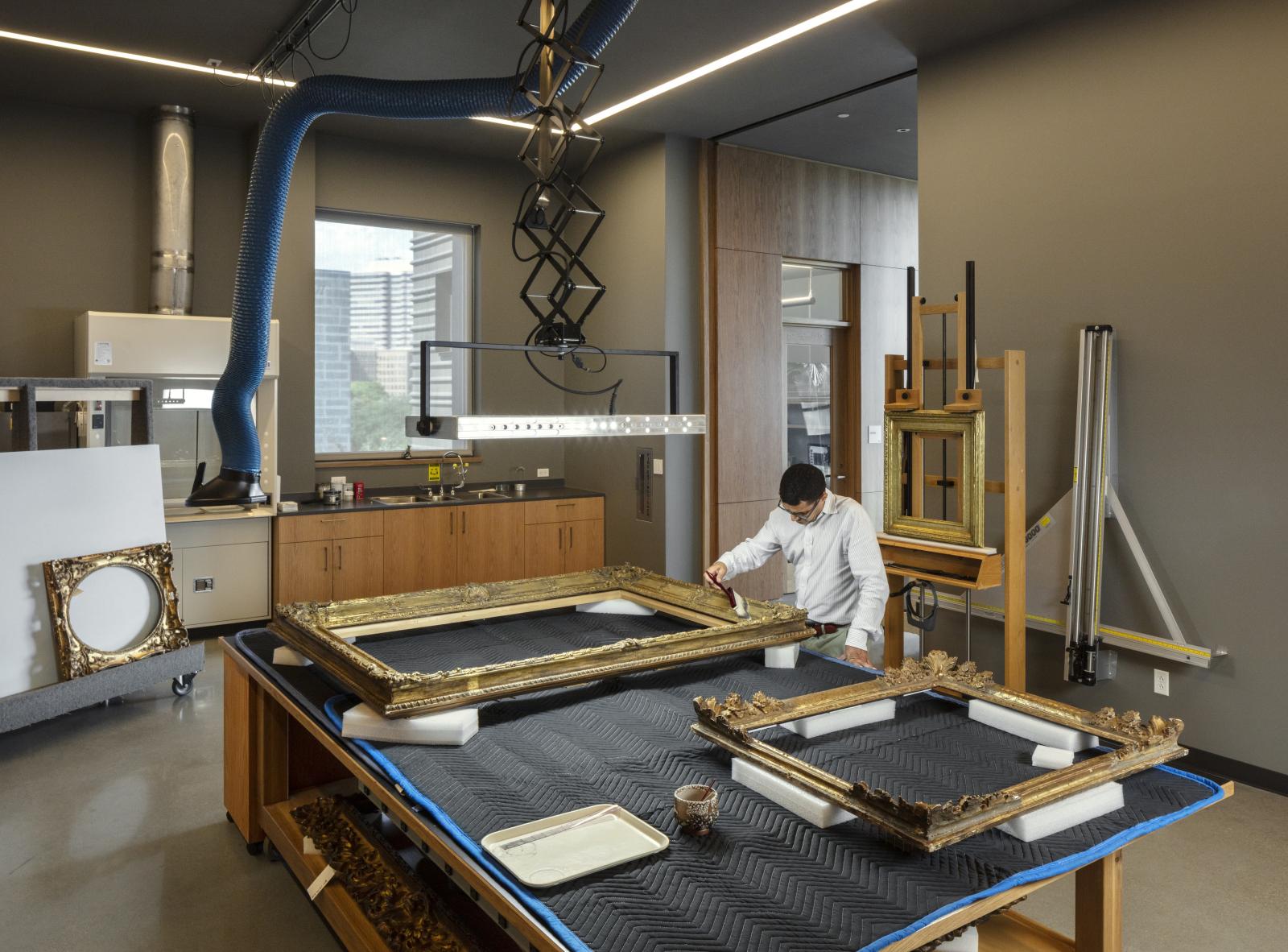 13016_P_N43_board.jpg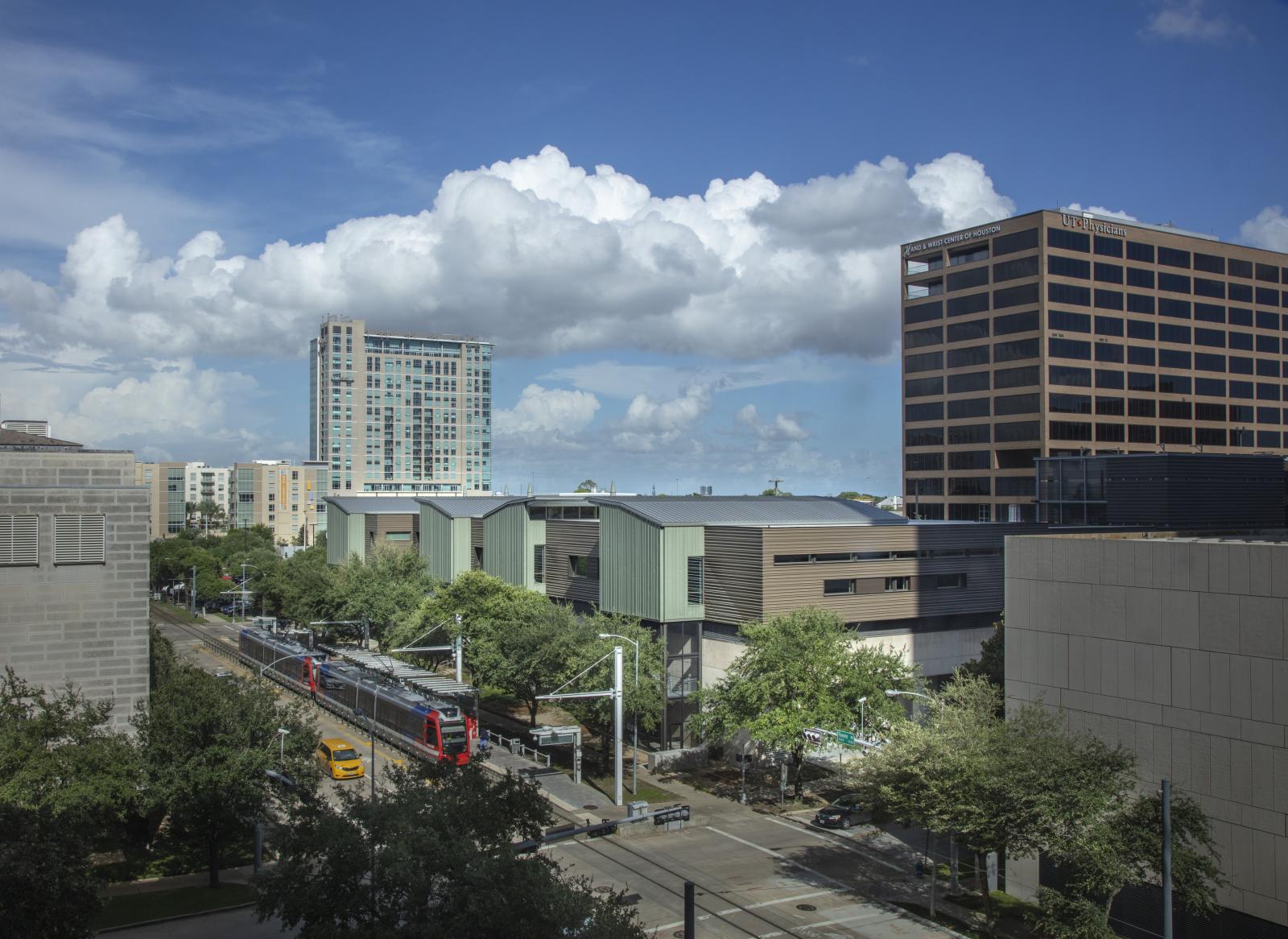 13016_P_N61_board.jpg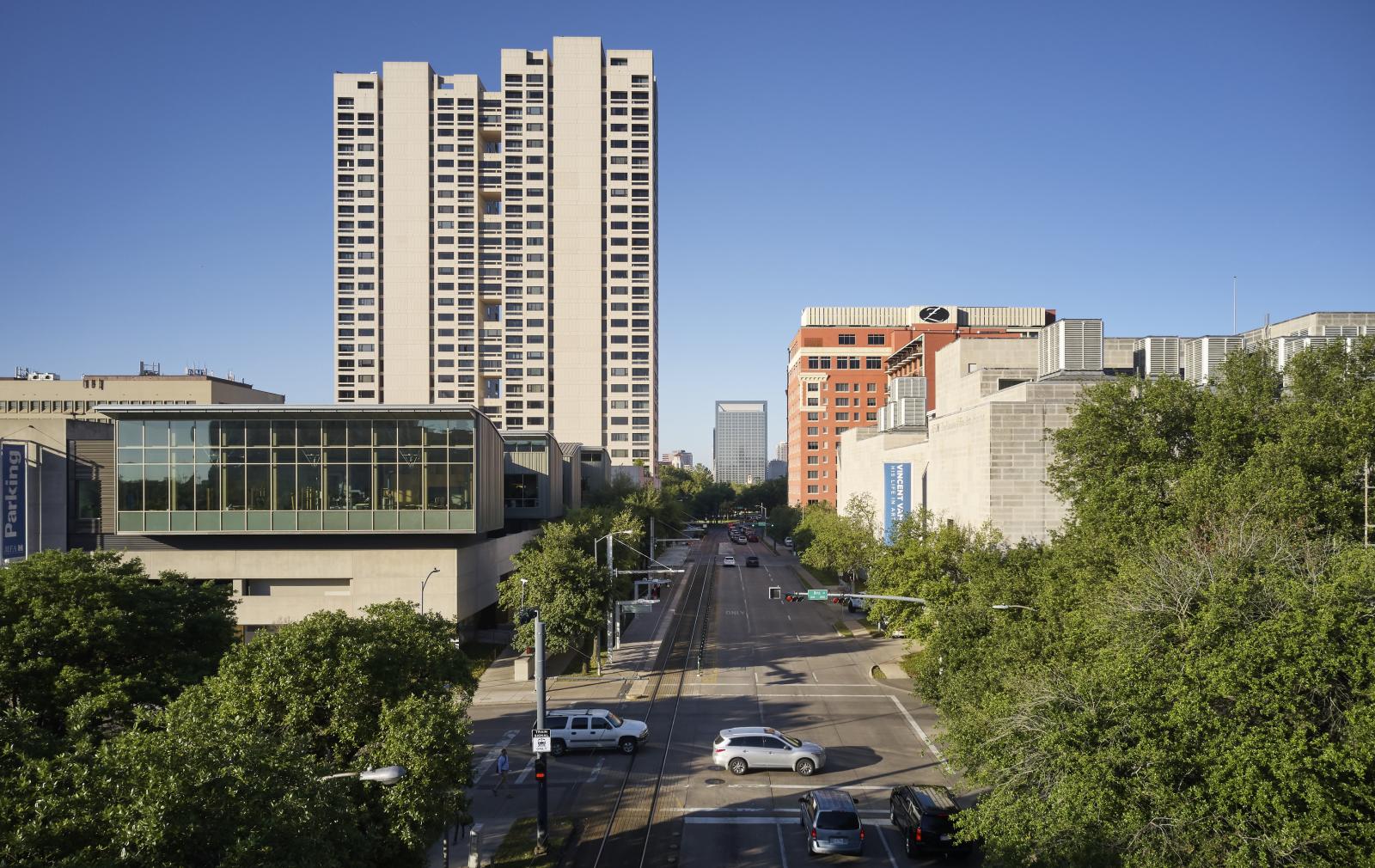 Awards
AIA San Antonio Citation Award
Project Size
Conditioned: 23,796 sq. ft.
In collaboration with Samuel Anderson Architects
Photography: Richard Barnes and Peter Molick